Oct. 01, 2014 02:50PM EST
When Statues Come to Life
You know the sculpture: A young girl in a tutu stands in an open fourth position, gazing up in awe as if she's watching a prima ballerina leap before her. But you probably don't know the story behind the sculpture—the story of ballet student Marie von Goethem, who, at age 14, became the muse of renowned artist Edgar Degas. This month, Marie's tale will come to life onstage at Washington, D.C.'s Kennedy Center, in Little Dancer, a brand-new musical directed and choreographed by Susan Stroman. None other than New York City Ballet principal Tiler Peck will star as Marie. Peck is no stranger to the world of musical theater: She first played Gracie Shinn in Stroman's revival of The Music Man on Broadway at just 11 years old. Dance Spirit caught up with Peck to find out more about Little Dancer.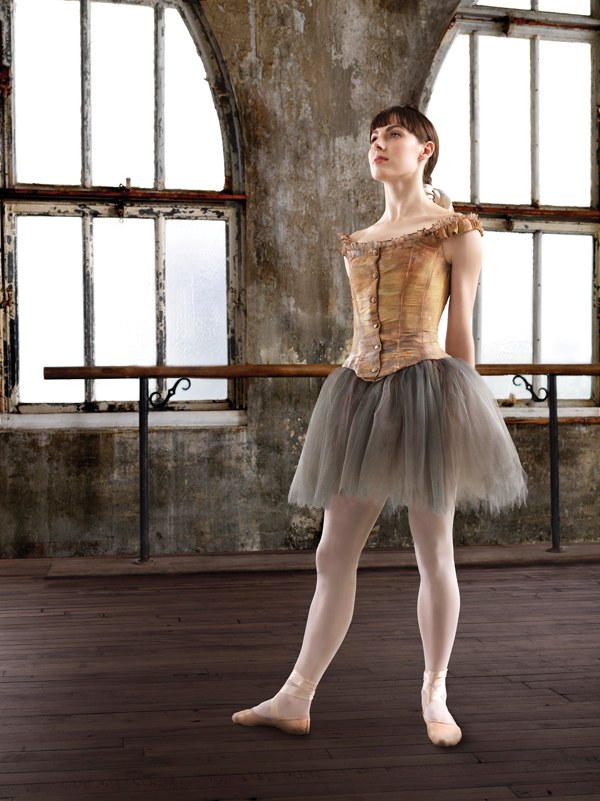 (Photo by Matthew Karas, Courtesy The Kennedy Center)
Dance Spirit: How does working on this show compare to your experience when you were younger?
Tiler Peck: The Music Man was such a surprise for me. I don't think I really grasped what Broadway meant. Now, being in Little Dancer means so much more. Not only am I working with Susan Stroman again, but Rebecca Luker, who was also in Music Man, is playing Marie's older self. It's like I've come full circle.
DS: What's challenging about playing a young girl?
TP: Well, it's just like doing Romeo and Juliet. No one who plays Juliet is actually her age. The key is your mannerisms and the way you hold yourself. I've also been looking at tons of Degas' works, and I've been reading as many books as possible to find out about Marie's life. She was very witty!
DS: Why should people see the show?
TP: For dancers, the show is easy to relate to because you see Marie face so many of the challenges that both young dancers and professionals go through today. And Broadway people will love the music. It's so beautiful; you just have to dance to it.
DS: What's the best part about being in Little Dancer?
TP: Marie is a starring role, and the whole show revolves around her. Getting to create the part—being the first person ever to play it—has been so special.
Taking Flight
A crumpled, torn magazine photo of a ballerina sparked a 4-year-old orphan's dream of becoming a professional dancer. That orphan was Michaela DePrince, now a rising talent at Dutch National Ballet. (You may know her from the 2011 documentary First Position.) DePrince's new memoir, Taking Flight, recounts her incredible journey from war-torn Sierra Leone to the ballet world. There are moments that will leave you in tears—yet her inspiring story (co-written with her adoptive mother, Elaine DePrince) is one you'll never forget. —Sophie Moyer
Dance Spirit spoke with DePrince about her writing process.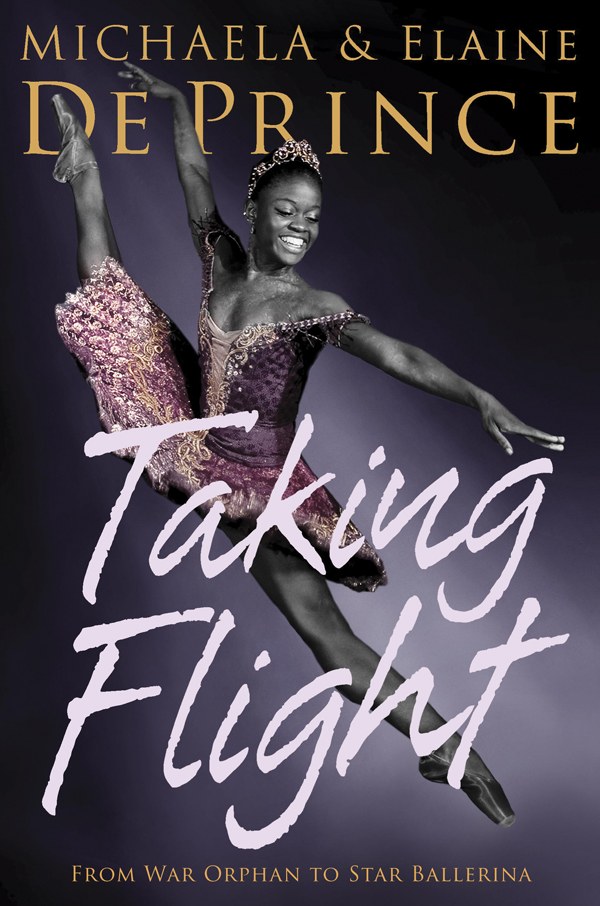 (Courtesy Random House Children's Books)
The events you describe early in the book are unfathomable. What was writing about them like for you?
I wrote everything in small snippets—thoughts, memories, feelings.
They were like bits of clay that I handed to my mother, who organized them and turned them into a beautiful piece of art. In a way, it was therapeutic—I was able to get all of the happenings out of my head and onto paper. But even more therapeutic was reading the final product. Although it all came from my memory, it still moved me to tears.
Why did you write Taking Flight?
I'm especially interested in reaching kids who are feeling hopeless because their life circumstances aren't ideal. I want to inspire them to grab onto a dream and find ways to make it come true.
Have you met the woman who inspired your own dream—Magali Messac, the former Pennsylvania Ballet dancer on the Dance Magazine cover you found in Sierra Leone?
I've communicated with her online, but I haven't actually met her in person. We live so far away from each other—she's in Washington State and I'm in the Netherlands! Oddly, though, without having met her, I still feel like she's not real—just the ballerina in the picture.
Where do you see yourself in 10 years?
Right now, I'm with the Dutch National Ballet, and love everything about it. I'd like to stay here as long as possible, and I hope I'll rise through the ranks. I'd also like to start a free school for the arts in Sierra Leone. I feel deeply about the children there who lack opportunities—I want to share my good fortune with them.
(From left) Mean Girls dancers Riza Takahashi, Ben Cook, Kamille Upshaw, Jonalyn Saxer, DeMarius R. Copes, and Stephanie Lynn Bissonnette (photos by Erin Baiano)
Get in, losers. We're going to Broadway.
OK, not losers, actually—more like the bajillion die-hard fans of Tina Fey's 2004 cult hit Mean Girls, who've been wearing pink every Wednesday since a musical adaptation of the film was first teased back in 2013.
Now their world is like a cake filled with rainbows and smiles, because Mean Girls the musical, which had a trial run in Washington, DC, last fall, is set to open at Broadway's August Wilson Theatre April 8. And in a very grool twist, it turns out the show—with direction and choreography by Casey Nicholaw and a book by Fey herself—is delightfully dancey.
Keep reading...
Show less
Maddie Ziegler (via @tiffanyandco on Instagram)
Take a look at Tiffany & Co.'s new ad campaign and you might recognize a familiar face. The one and only Maddie Ziegler has partnered with the luxury jewelry brand and the resulting video is pure brilliance. The glamorous collaboration reveals Maddie's candid thoughts about life as a dancer and the work ethic that's gotten her to where she is today.
Keep reading...
Show less
Photo by Erin Baiano
We've all seen the videos on Instagram: a professional ballerina, casually perched atop a BOSU ball, développé-ing like it's no big deal. When done properly, BOSU ball exercises are both insanely impressive and incredibly effective for strengthening your core, ankles, and overall stability. Dance Spirit turned to Joel Prouty, a NYC-based personal trainer and injury prevention/exercise-conditioning specialist, for his top three BOSU ball moves, ranging from easy to hard.
Photos by Erin Baiano. Modeled by Lauren Post, dancer with American Ballet Theatre.
Keep reading...
Show less
How To
Jan. 30, 2017 01:44PM EST
Illustration by Lealand Eve
A few years ago, 16-year-old Kayla Gonzalez found herself dancing alongside a mean-spirited girl. "She could be so rude," says Gonzalez, who trains at The Dance Zone in Henderson, NV. "It got worse at competitions. She'd make up lies, saying my teammates and I were doing things we weren't. She was always trying to get ahead." Sound familiar? A competitive environment can bring out the very worst in some dancers' personalities. When put in a stressful situation, students can become bossy, overdramatic or downright mean. Here, DS breaks down four toxic types you might encounter, and offers tips on how to respond.
Keep reading...
Show less
The Lethal Ladies performing in STEP (courtesy Fox Searchlight Pictures)
"A dancer's body is her instrument"—we've all heard the saying. But for steppers, who use their bodies to emulate rhythmic drumming, that saying is everything.
Step swept the U.S. last summer with the release of the documentary STEP, which followed three members of the Baltimore Leadership School for Young Women step team. The team also made it onto the "So You Think You Can Dance" Season 14 stage, after member Blessin Giraldo's audition ended in an invite from Nigel Lythgoe himself.
For dance fans, it may have seemed like the summer of step. But this art form has been around for well over a century. What is it, where did it come from, and why is the wider dance world taking notice?
Keep reading...
Show less
Evans as Captain America, saluting tap-dancers everywhere.
Giphy
So WHY isn't there more video evidence of this hidden talent?
Keep reading...
Show less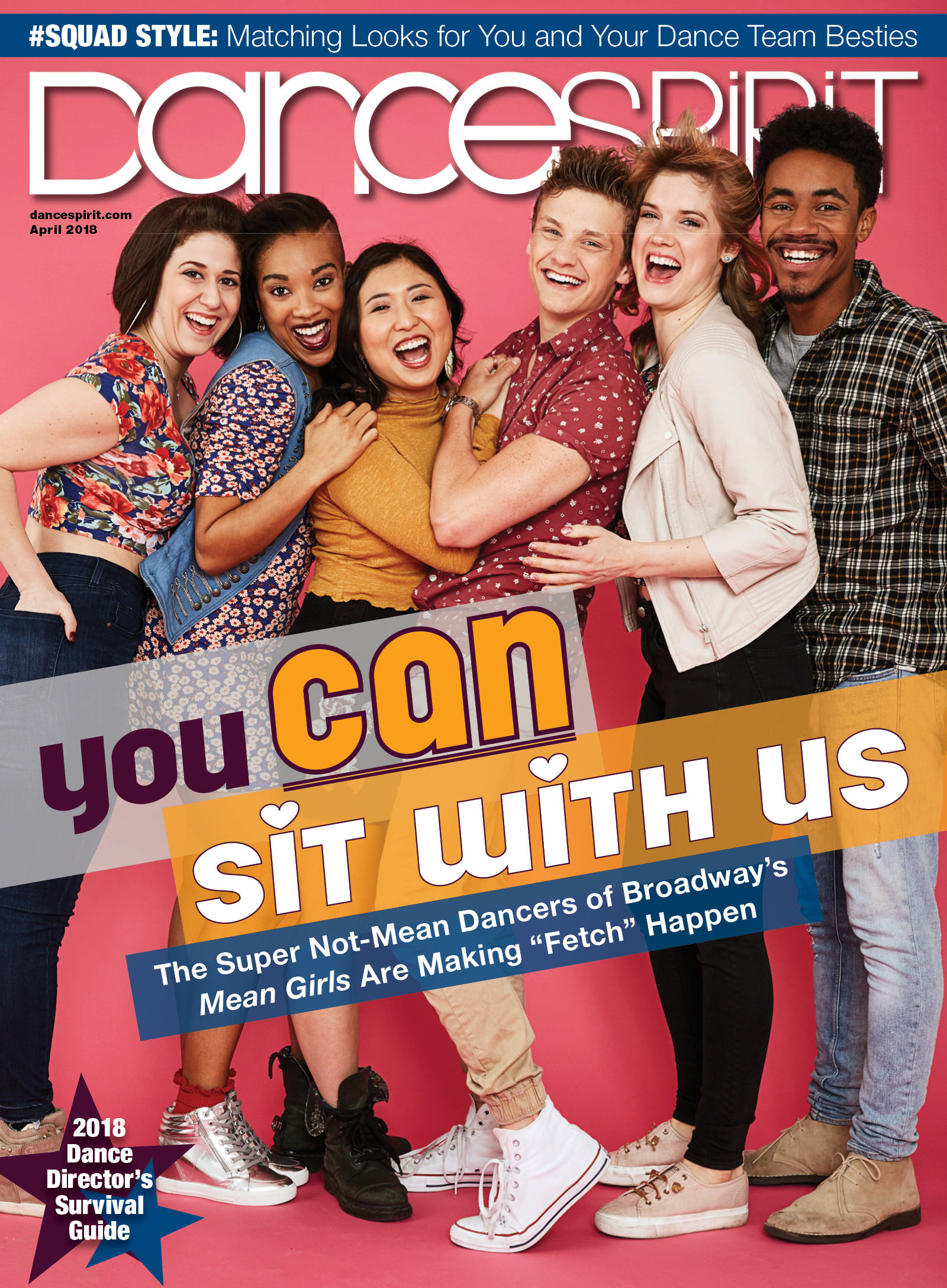 Get Dance Spirit in your inbox