Oct. 01, 2014 02:50PM EST
When Statues Come to Life
You know the sculpture: A young girl in a tutu stands in an open fourth position, gazing up in awe as if she's watching a prima ballerina leap before her. But you probably don't know the story behind the sculpture—the story of ballet student Marie von Goethem, who, at age 14, became the muse of renowned artist Edgar Degas. This month, Marie's tale will come to life onstage at Washington, D.C.'s Kennedy Center, in Little Dancer, a brand-new musical directed and choreographed by Susan Stroman. None other than New York City Ballet principal Tiler Peck will star as Marie. Peck is no stranger to the world of musical theater: She first played Gracie Shinn in Stroman's revival of The Music Man on Broadway at just 11 years old. Dance Spirit caught up with Peck to find out more about Little Dancer.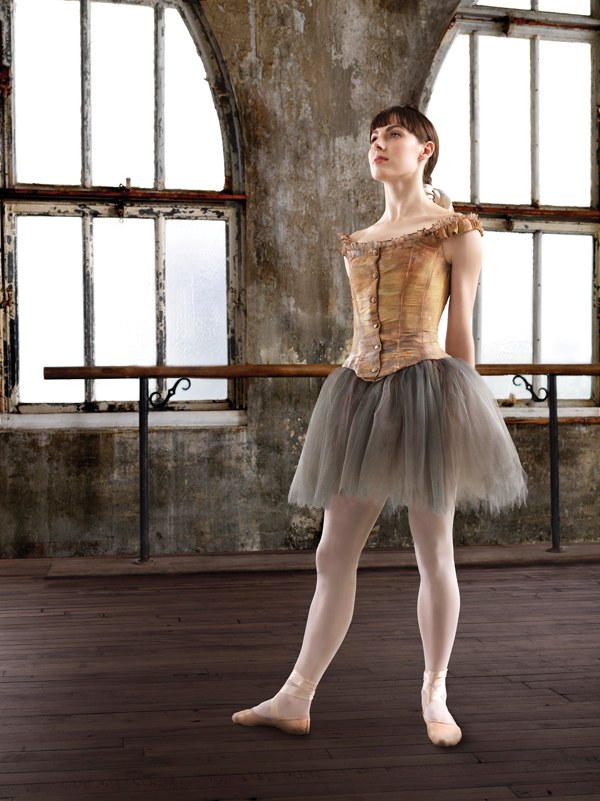 (Photo by Matthew Karas, Courtesy The Kennedy Center)
Dance Spirit: How does working on this show compare to your experience when you were younger?
Tiler Peck: The Music Man was such a surprise for me. I don't think I really grasped what Broadway meant. Now, being in Little Dancer means so much more. Not only am I working with Susan Stroman again, but Rebecca Luker, who was also in Music Man, is playing Marie's older self. It's like I've come full circle.
DS: What's challenging about playing a young girl?
TP: Well, it's just like doing Romeo and Juliet. No one who plays Juliet is actually her age. The key is your mannerisms and the way you hold yourself. I've also been looking at tons of Degas' works, and I've been reading as many books as possible to find out about Marie's life. She was very witty!
DS: Why should people see the show?
TP: For dancers, the show is easy to relate to because you see Marie face so many of the challenges that both young dancers and professionals go through today. And Broadway people will love the music. It's so beautiful; you just have to dance to it.
DS: What's the best part about being in Little Dancer?
TP: Marie is a starring role, and the whole show revolves around her. Getting to create the part—being the first person ever to play it—has been so special.
Taking Flight
A crumpled, torn magazine photo of a ballerina sparked a 4-year-old orphan's dream of becoming a professional dancer. That orphan was Michaela DePrince, now a rising talent at Dutch National Ballet. (You may know her from the 2011 documentary First Position.) DePrince's new memoir, Taking Flight, recounts her incredible journey from war-torn Sierra Leone to the ballet world. There are moments that will leave you in tears—yet her inspiring story (co-written with her adoptive mother, Elaine DePrince) is one you'll never forget. —Sophie Moyer
Dance Spirit spoke with DePrince about her writing process.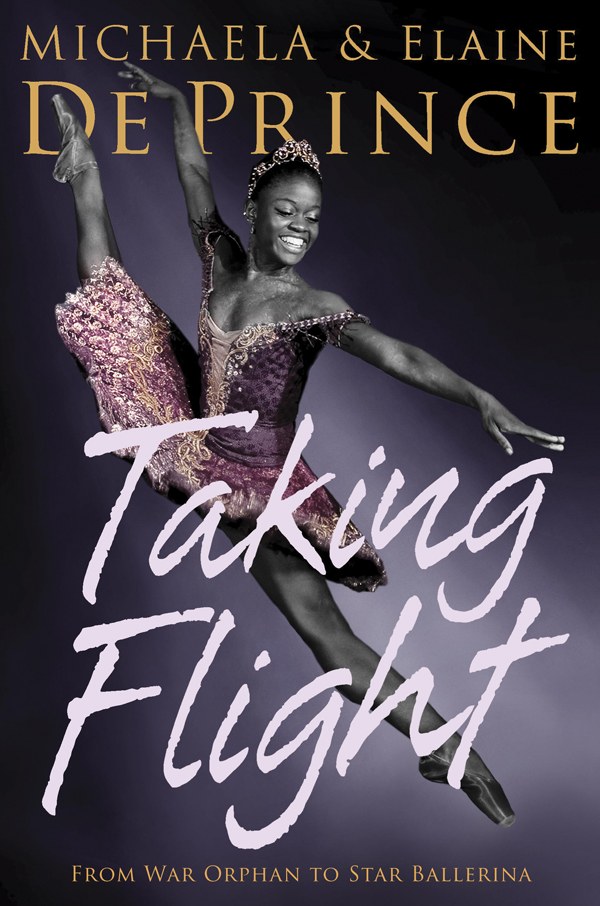 (Courtesy Random House Children's Books)
The events you describe early in the book are unfathomable. What was writing about them like for you?
I wrote everything in small snippets—thoughts, memories, feelings.
They were like bits of clay that I handed to my mother, who organized them and turned them into a beautiful piece of art. In a way, it was therapeutic—I was able to get all of the happenings out of my head and onto paper. But even more therapeutic was reading the final product. Although it all came from my memory, it still moved me to tears.
Why did you write Taking Flight?
I'm especially interested in reaching kids who are feeling hopeless because their life circumstances aren't ideal. I want to inspire them to grab onto a dream and find ways to make it come true.
Have you met the woman who inspired your own dream—Magali Messac, the former Pennsylvania Ballet dancer on the Dance Magazine cover you found in Sierra Leone?
I've communicated with her online, but I haven't actually met her in person. We live so far away from each other—she's in Washington State and I'm in the Netherlands! Oddly, though, without having met her, I still feel like she's not real—just the ballerina in the picture.
Where do you see yourself in 10 years?
Right now, I'm with the Dutch National Ballet, and love everything about it. I'd like to stay here as long as possible, and I hope I'll rise through the ranks. I'd also like to start a free school for the arts in Sierra Leone. I feel deeply about the children there who lack opportunities—I want to share my good fortune with them.
Much of Janelle Ginestra's career has been about helping others shine. She's dedicated herself to supporting and cheerleading her partner, WilldaBeast Adams; the emerging talents in their dance company, ImmaBEAST; and the countless dancers she inspires at master classes and conventions. Her YouTube channel has become a launching pad for young talents like "Fraternal Twins" Larsen Thompson and Taylor Hatala, thanks to viral videos featuring Ginestra's creative vision.
But Ginestra's a skyrocketing success in her own right—an in-demand choreographer, a social media influencer, and a dance entrepreneur, building a legacy one eight-count at a time. It's time for her turn in the spotlight. And she's more than ready. "I want to be a legend in whatever I do," she says. We'd argue that she already is.
Keep reading...
Show less
Win It
Oct. 13, 2017 04:31PM EST
Week five of "Dancing with the Stars" proved to be one of the best weeks of the season so far. (And we're not just saying that because Mickey made a cameo debut on the piano during one of the routines—although that certainly didn't hurt!) Everyone brought their A-game, and with such a fun theme the contestants were able to really let their guards down. There was true sincerity in their dancing that we hadn't seen before. But not all Disney stories end with a "happily ever after," and one couple still had to hang up their dancing shoes.
If there's one week you should watch all the routines of it's undoubtedly this one... But, ICYMI, scroll below for our highlights of the night.
Keep reading...
Show less
Via Facebook
Almost a month out, Puerto Rico continues to suffer the devastating aftereffects of Hurricane Maria. Many of the island's residents still lack power, clean water, and safe housing. Ballet classes? For Puerto Rican dance students, they must feel like an impossible luxury.
But a dance studio in Florida is working to allow a group of young Puerto Ricans to continue their training. And it needs your help.
Keep reading...
Show less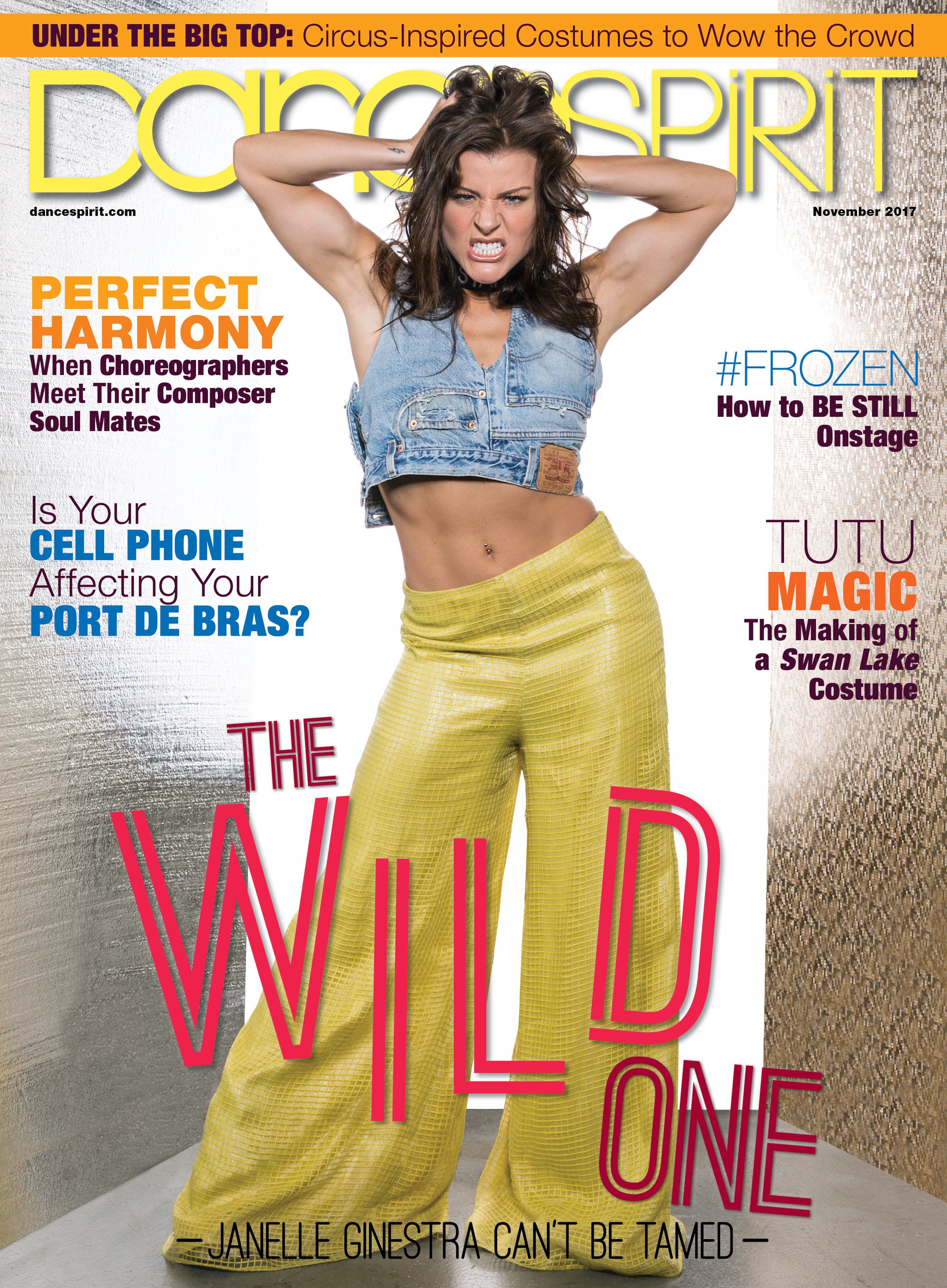 Get Dance Spirit in your inbox