Apr. 01, 2009 05:45PM EST
Are you a dancer who just can't get enough of a stretch in class, so you spend nights sitting in front of the television with your legs in a straddle, your toes pointed and your chin in your hands? If the answer is yes, stop right there! Believe it or not, there is new information out there that's proving old ways of stretching could actually be bad for you. In fact, static stretching (holding a stretch without moving for more than 30 seconds) could weaken your muscles. For example, overstretching your calves could result in less power for your petit allegro. Also, stretching in the wrong position can be dangerous!
DS called in expert Hilary Cartwright to show us her approach to the do's and don'ts of stretching. Read on to see the correct positions and strategies for dancers.
Before you stretch, warm up the body with aerobic exercise (like light jogging) for five to 10 minutes. Then allow 10 seconds for each stretch on a continuous exhale, recover and relax. Then repeat all 5 to 6 times.


Stretch: Splits
Step 1: The Prep
The wrong way: Right leg is forward with foot straight ahead. Back hip is open and hip bones are sunken.
The right way: Begin in a lunge with the right leg forward at 90 degrees and foot turned out. Lean forward to feel a stretch in the hip and quad.
Next, straighten front leg with toes pointed (hold on to a chair or barre with right hand for support if needed). Continue lowering until left leg is straight. When comfortable, add left cambré arm.
Tip: Keep chest up.
Step 2: Going for it!
The wrong way: Knees and feet are relaxed, hips are open and head is thrown back.
The right way: Keep hips squared and toes pointed. Straighten back knee and keep it pointed toward the ground. Cambré left arm. Switch sides in the splits after one set of five to six preps to completion, then repeat each side twice.
Tip: Keep chest lifted.










Stretch: Straddle

The wrong way: Hips are rolled forward, toes are pointed and elbows are on the ground.
The right way: Start by sitting in an easy straddle. Place hands behind bottom, chest lifted, and stretch lower back. Flex feet strongly.
Tips:
1. Keep back long and stretched.
2. Do not roll through straddle.










Stretch: The Frog

The wrong way: Belly is down, butt is up, upper body is supported by elbows and stomach is dropped. (This position actually rotates legs in the wrong way.)
The right way: Lie on back and bring feet into first position, turned out. Place arms to the side with palms down. Pull knees sideways with heels lifted until a stretch is felt in hip flexors. Engaging the back rotators slightly elevates the pelvis without tucking.
Tips:
1. Look straight up.
2. Keep ribs down.




Stretch: Hamstrings

The wrong way: Knees are slightly bent, neck is jutting forward and shoulders are hunched over.
The right way: Start with legs directly in front of you and grab flexed feet from the outside (keeping arms straight). Lift your back, exhale and lean forward.
Tips:
1.    Keep shoulders down.
2.    Stretch lower back.
3.    Don't arch.
Following her career as a soloist with The Royal Ballet in England, Hilary Cartwright became a director, teacher, coach and stager. She's been teaching Yoga for Dancers for the past 20 years after opening White Cloud Studio in NYC. 

Daphne Fernberger is a Level 7 student at American Ballet Theatre's Jacqueline Kennedy Onassis School.
Photos by Matt Karas
Much of Janelle Ginestra's career has been about helping others shine. She's dedicated herself to supporting and cheerleading her partner, WilldaBeast Adams; the emerging talents in their dance company, ImmaBEAST; and the countless dancers she inspires at master classes and conventions. Her YouTube channel has become a launching pad for young talents like "Fraternal Twins" Larsen Thompson and Taylor Hatala, thanks to viral videos featuring Ginestra's creative vision.
But Ginestra's a skyrocketing success in her own right—an in-demand choreographer, a social media influencer, and a dance entrepreneur, building a legacy one eight-count at a time. It's time for her turn in the spotlight. And she's more than ready. "I want to be a legend in whatever I do," she says. We'd argue that she already is.
Keep reading...
Show less
Win It
Oct. 13, 2017 04:31PM EST
Daphne Lee is a queen, and not just in the "OMG Girl Boss Alert" sense of the word. She's an actual queen—a beauty queen. Crowned Miss Black USA in August, she's been doing double duty as she continues to dance with the Memphis based dance company, Collage Dance Collective. Lee's new title has given her the means to encourage other black girls and boys to pursue their dreams, while also pursuing dreams of her own. The scholarship money awarded with the pageant title will assist her as she earns a Masters of Fine Arts degree at Hollins University.
Keep reading...
Show less
When a choreographer finds a composer whose music truly inspires her, it can feel like a match made in dance heaven. Some choreographers work with the same composers so frequently that they become known for their partnerships. New York City Ballet soloist and resident choreographer Justin Peck, for example, has tapped composer Sufjan Stevens numerous times (last spring, the two premiered The Decalogue at NYCB, to rave reviews); L.A. Dance Project's Benjamin Millepied's working relationship with composer Nico Muhly has spanned a decade and two continents; and when tap dancer Michelle Dorrance premiered the first-ever Works & Process Rotunda Project, a site-specific work for New York City's Guggenheim Museum, last year, percussionist Nicholas Van Young was by her side as an equal partner. Successful collaborations require compatibility between artists, direct and honest communication, and flexible, open minds. But when the stars align, working with a composer can be extremely rewarding.
Keep reading...
Show less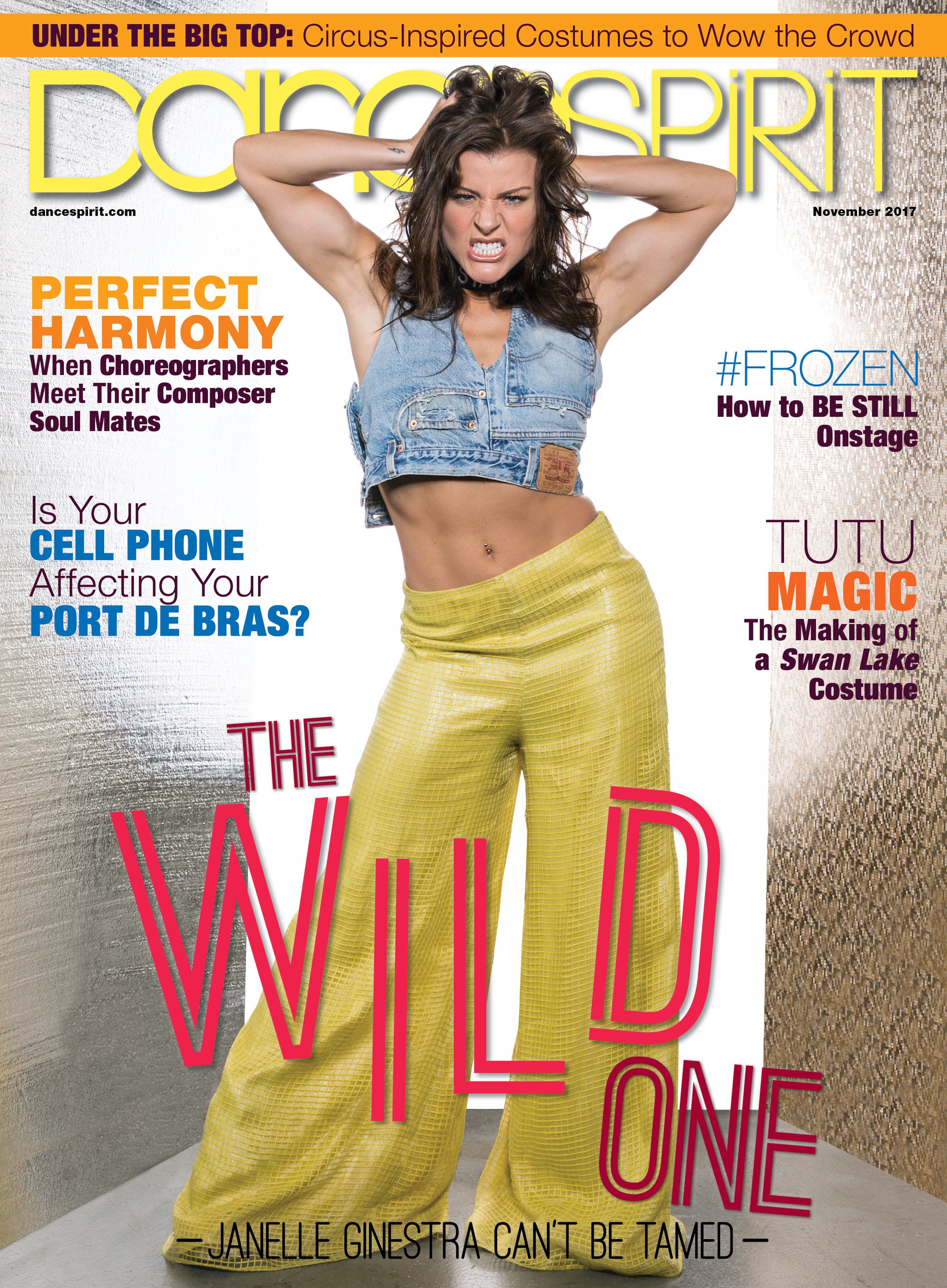 Get Dance Spirit in your inbox