Super Bowl? No, Super Beyoncé.
I always wanted to be one of those "cool girls" who's all into sports and understands the difference between a first down and a field goal. Sorry, Dad: I didn't get the Feller family football gene I guess.
So while I won't necessarily appreciate Sunday's big battle between the San Francisco 49ers and the Baltimore Ravens (the only reason I know that's who's playing is because I happened to watch the "Today" show this morning), there is one thing I'm absolutely looking forward to during the Super Bowl: the halftime show. And this year, Beyoncé will be taking center stage, flocked by what appears to be tons and tons of dancers.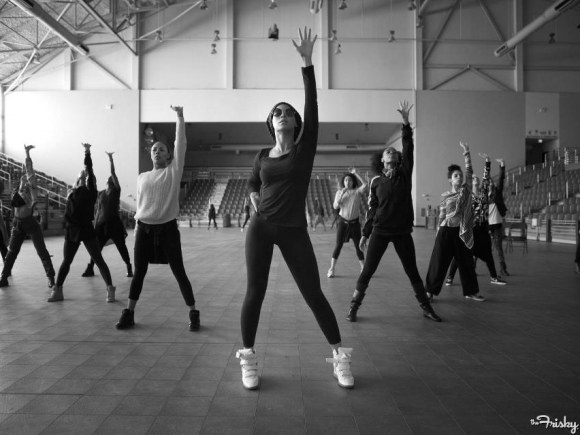 I'm a huge Queen Bey fan, so while I couldn't care less about who wins the game, I will be glued to the TV during the in-between moments, attempting to master those all-too-good "Single Ladies" moves in the comfort of my own living room.
Mrs. Jay-Z (oh please...homegirl hardly needs that title—she's cool enough on her own, but having a hot superstar husband certainly doesn't hurt her street cred) seems to be pretty pumped about the pending performance herself, and she posted these photos on her website yesterday: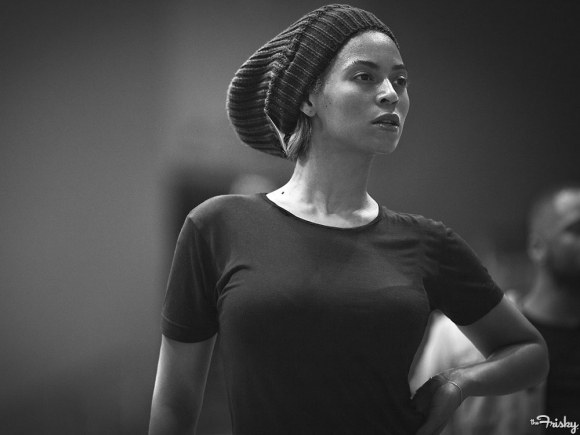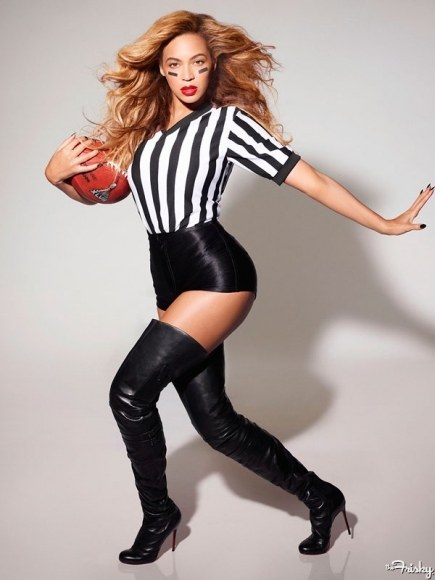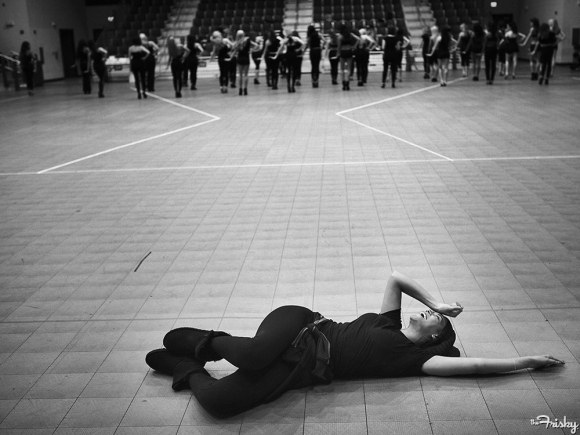 Go Team Bey!
(Don't forget to tune into the big halftime show—er, game—Sunday at 8 PM!)
(via YouTube)
Remember that fabulous old-school clip of dancers tapping in pointe shoes that Tabitha and Napoleon D'umo brought to our attention back in March? As we mentioned then, toe-tap dancing was actually super popular back in the 1920s and 30s—which means there are more videos where that one came from. And because #ToeTapTuesday has a nice ring to it, we thought we'd take this opportunity to introduce you to Dick and Edith Barstow, a toe-tapping brother and sister duo from that era who are nothing short of incredible:
Keep reading...
Show less
Adam Rose/FOX
Guess who's back? Back again? The Academy's back! Tell a friend.
After one day at The Academy, the All Stars have successfully taken the Top 100 down to 62. But their work is just getting started: Now they need to keep narrowing the field to a Top 10, ultimately deciding who each will partner with during the live shows.
Keep reading...
Show less
Sara Mearns and Chase Finlay in Pontus Lidberg's "The Shimmering Asphalt" (via @saramearns on Instagram)
We've said it before and we'll say it again: New York City Ballet principal Sara Mearns is some SERIOUS #goals. Her strength and power onstage borders on superhuman. But what's extra magical about Mearns is that she really puts in the fitness and cross-training work outside of the rehearsal studio. And she's overcome her fair share of injuries. Which is why she was the perfect source for Vogue's latest ballet fitness story.
Keep reading...
Show less


Get Dance Spirit in your inbox