"SYTYCD: The Next Generation" Season 13 Recap: The Top 8 Perform
Cat Deeley, we love you, we really do. But when you open the show by telling us that "So You Think You Can Dance" will be taking a two-week "summer vacation" and that means we have to send not one but two dancers home tonight? Well, you break our hearts a little.
Fortunately, though, the two hours of showtime leading up to the double elimination were fun, entertaining, and packed with good stuff. This week, the remaining contestants performed two duets: one with their All-Star, and one with another contestant (yay!). These moments, in particular, had us laughing, crying, and dancing in front of our TVs.
1. Phoenix and Pharside's opening number
The opening number is almost always a highlight because we get to see all the remaining contestants and All-Stars performing together. This Nutcracker-themed hip-hop routine with a kind of dark twist featured Fik-Shun as a jester, Tate and Kathryn as eerie ballerinas, a handful of creepy clowns, and Jordan as a teddy bear. Cat said, "No one likes a freaky clown," but in this case? We were into it.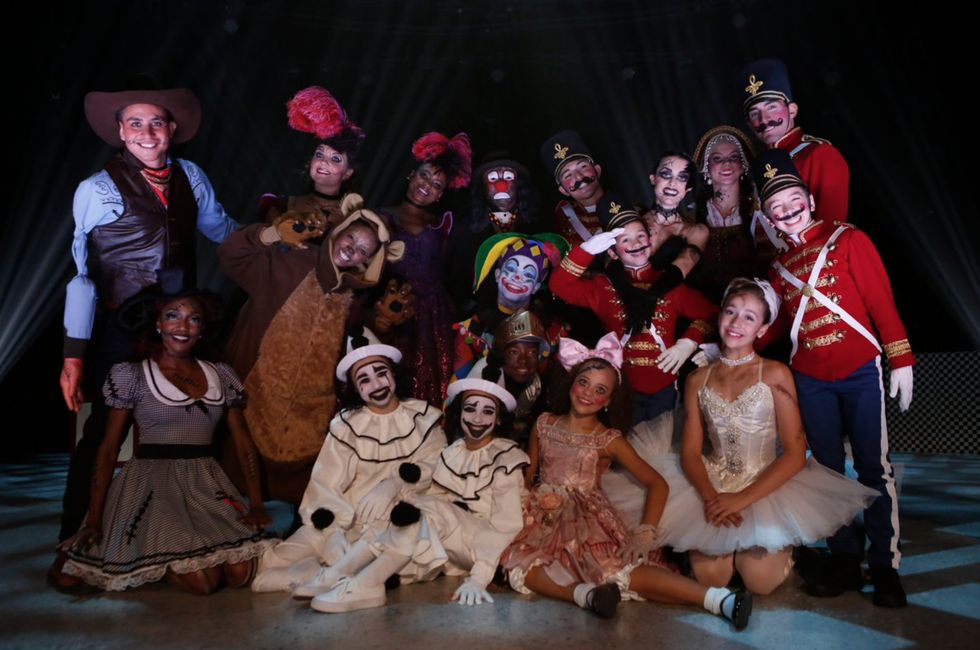 (Photo via FOX)
2. Tahani and Comfort's lyrical hip-hop routine
Nappytabs doing what Nappytabs does best: emotional hip hop! This narrative piece was about abandonment: Tahani's dad/Comfort's husband has walked out on them, and they're coping with a wall between them. (Really. A literal wall, not just an emotional one.) It was pretty emotional—particularly when Judge Maddie Z. said she could relate, making us all wonder if Mr. Ziegler was watching!—and prompted Nigel to declare Tahani one of his favorites in the competition. Crushed it.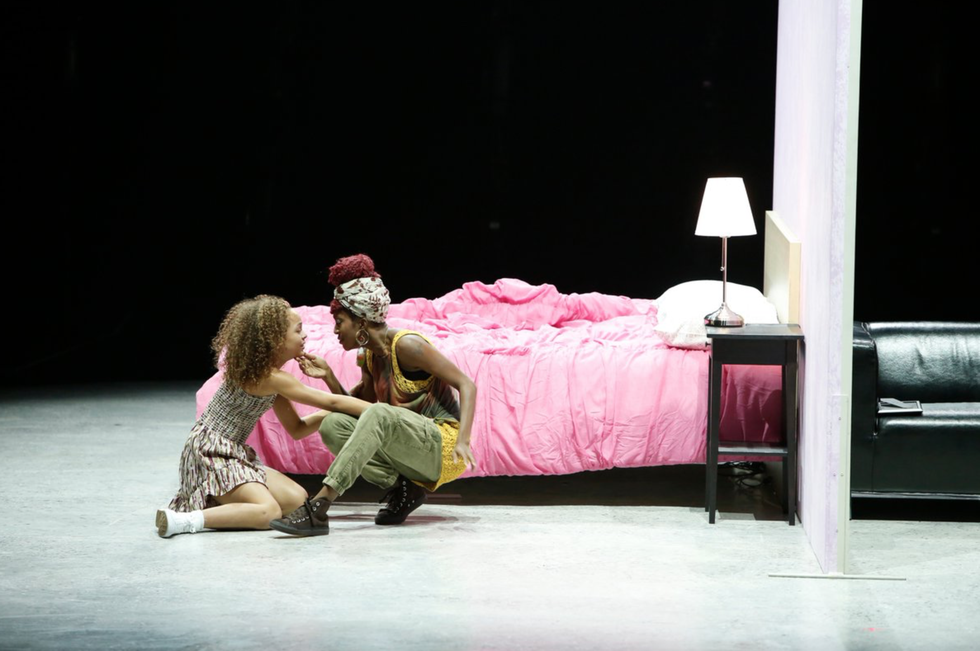 (Photo via FOX)
3. J.T. and Robert's jazz duet
These two just keep the hits coming, week after week. But this week, instead of the emotional contemporary duets they've become known for, J.T. and Robert get some Mandy Moore jazz choreography! And it was, of course, so much fun. It was nice seeing J.T. outside his contemporary bubble, though style doesn't seem to matter: These two are so good together. They were totally in sync the entire time—every turn, every spot, every move was on point. Paula couldn't wipe the grin off her face, and neither could we.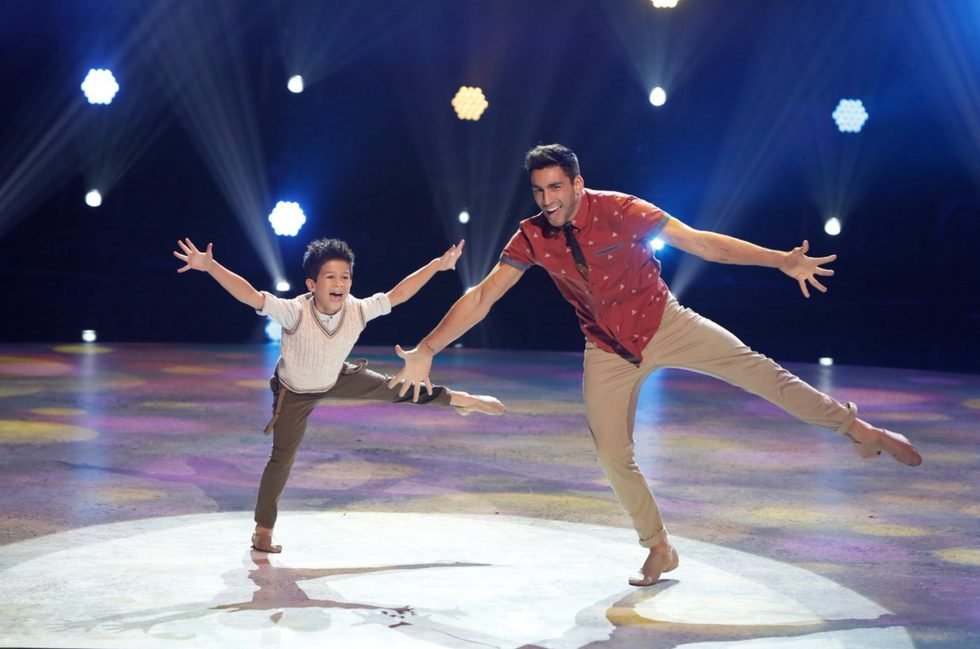 (Photo via FOX)
4. Tate and Kathryn's contemporary masterpiece
"Wait, which one is the kid and which one is the adult? Is the girl in pink the younger one?" my husband asked me in the middle of this routine. And while normally I'd shush him for talking mid-"SYT," he has a point. Tate is literal leaps and bounds above the rest of the competition, and she executed this Travis Wall number flawlessly. The choreography was intense, challenging, and intricate, and the performance was perfection. When the two reconvened for their post-performance talk with the judges, Kathryn was crying. (It's OK, Kathryn. So were we.) Tate is on another level. Kathryn is on another level. Travis is on another level. Love, love, love.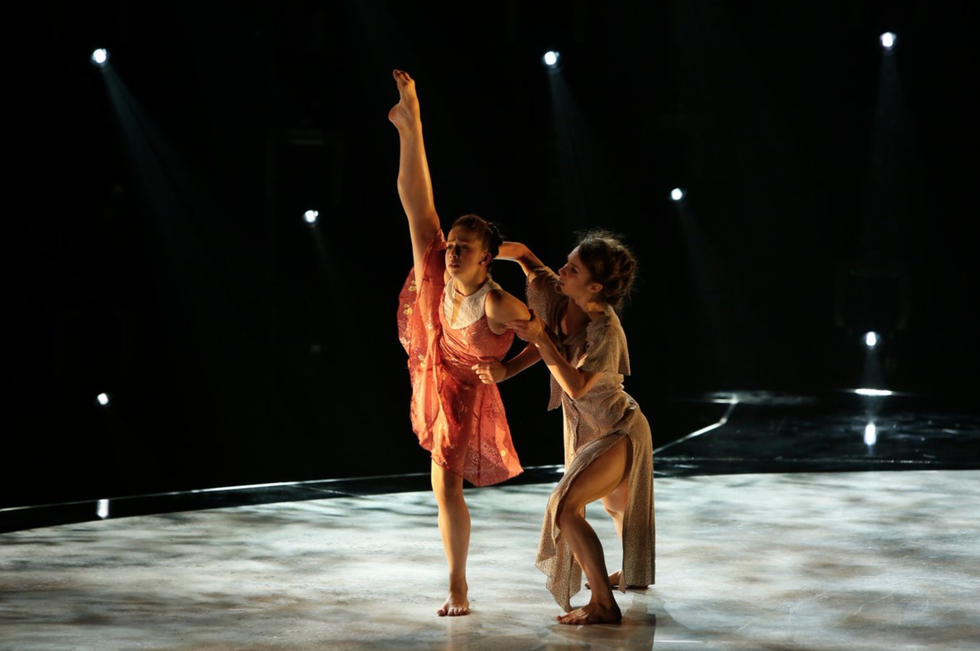 (Photo via FOX)
5. Kida and Ruby's contemporary routine
Another Mandy Moore stunner! The pre-performance rehearsal package footage was all about Kida being uncomfortable and out of his comfort zone. But really? He seemed so smooth and so comfortable onstage, and we felt so proud. Kida has proven himself as the show's go-to hip-hopper, but now his versatility and growth are really shining through. Sure, he may not have the technique of, say, Tate, but he was a strong partner for Ruby, and he connected with her well. The piece earned a standing ovation from the judges, bringing tears to Kida's eyes. And ours. Obviously.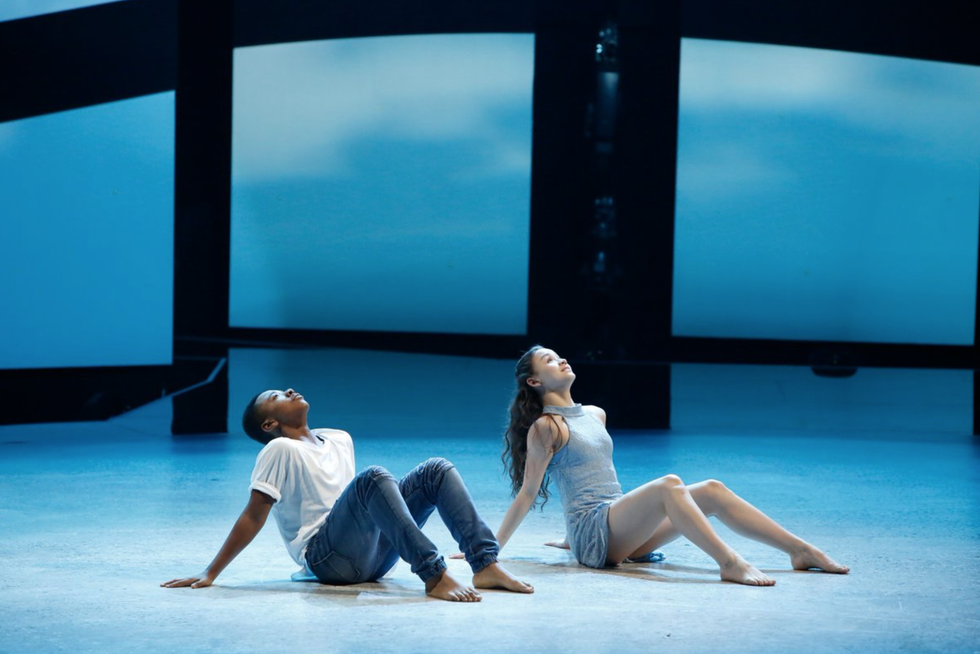 (Photo via FOX)
Other highlights: Emma and Gaby's OMGsofast tap routine, Jordan and Sasha's emotional duet (that shoulder balance!), the Tyce Diorio-choreographed All-Star routine that made us wish for a winter wonderland, Kida and Fik-Shun's unbeelievable routine by superstar Misha Gabriel and Maddie Ziegler's voluminous ponytail.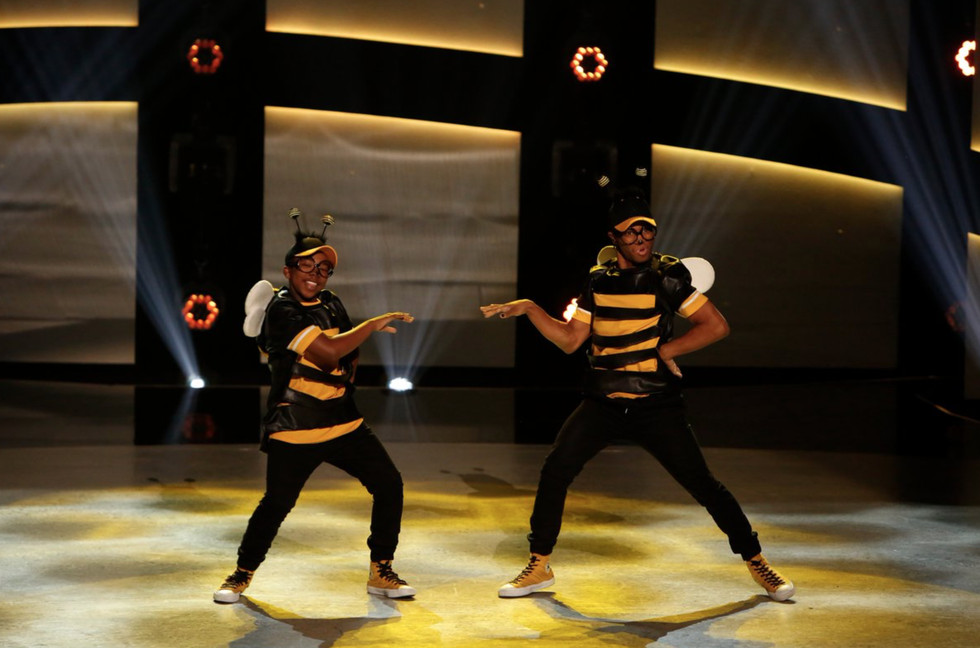 (Photo via FOX)
But, as Cat said, the double elimination was looming, and ultimately Jake and Jordan were sent home.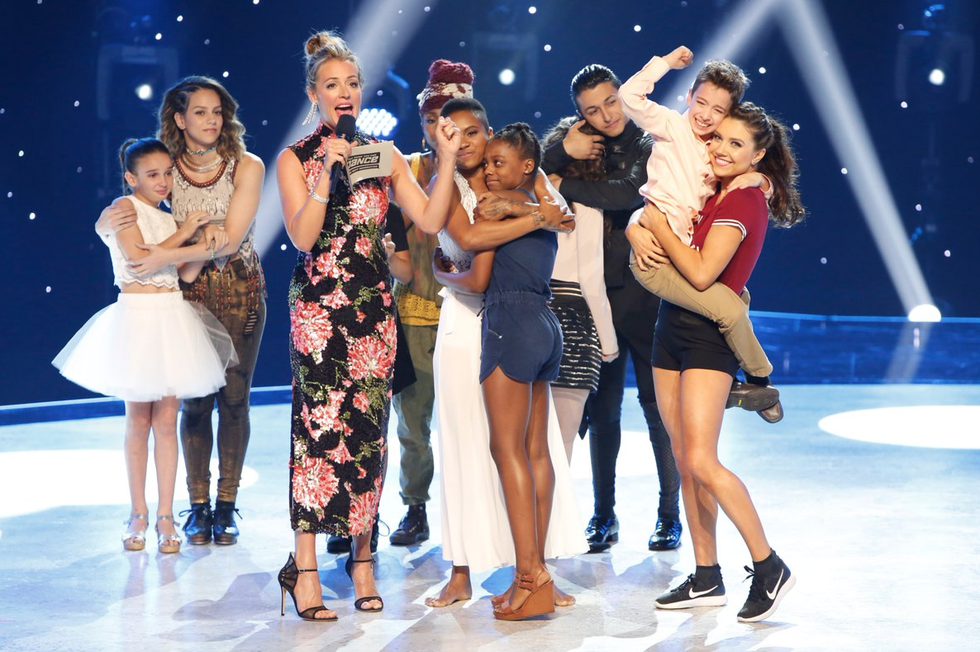 (Photo via FOX)
And then there were six...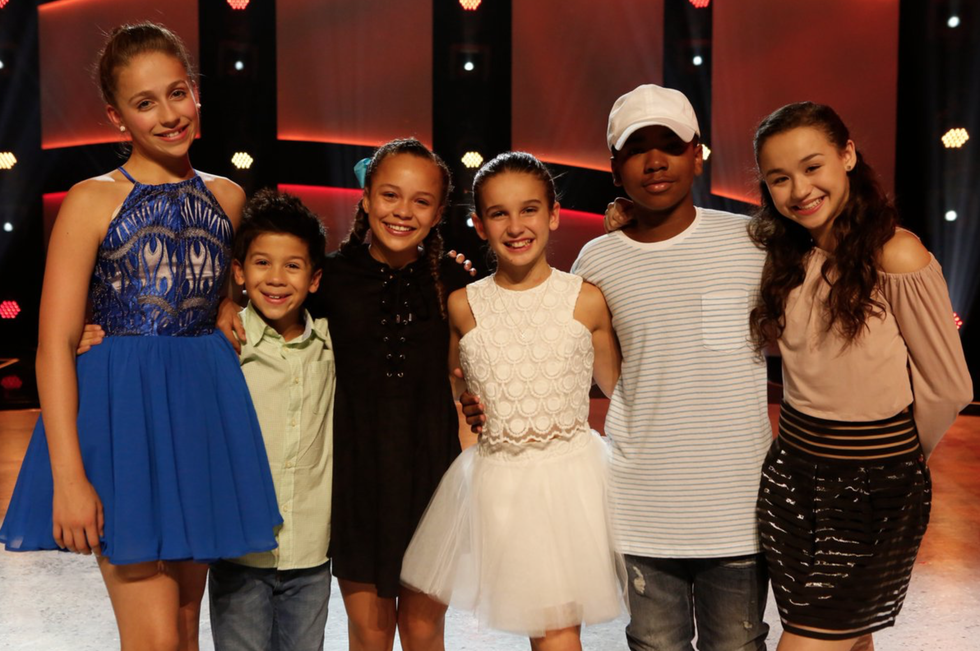 (Photo via FOX)
See you in two weeks!
(From left) ABT's Erica Lall; NYCB's India Bradley; Washington Ballet's Nardia Boodoo; NYCB's Rachel Hutsell (all photos by Rachel Neville)
Misty Copeland. Her name is synonymous with exquisite artistry and outspoken advocacy. And her visibility has made a huge impact on the ballet world. Ballet's relationship with race has always been strained at best, hostile at worst. But Copeland's persistent message and star quality have finally forced the ballet industry to start talking about racial diversity, inclusivity, and representation. "The rarity of seeing ourselves represented is sad," Copeland says. "The more we see every hue and body shape represented on the stage, the more possibilities young dancers feel they have for themselves."
Keep reading...
Show less
Our nominees (clockwise from top left): Roberto Campanella, Aurélie Dupont, Ashley Wallen, and Anthony Van Laast
Last month, we asked why there wasn't a Best Choreography category at the Oscars—and discovered that many of you agreed with us: Choreographers should definitely be acknowledged for their work on the super-dancy movies we can't get enough of.
Now, we're taking matters into our own (jazz) hands.
We've decided to create a Dance Spirit award for the best cinematic choreography of 2017. With your input, we've narrowed the field to four choreographers whose moves lit up some of the best movies of the year. Check out our nominations for best choreography below—and vote for the choreographer you think deserves the honor. We'll announce the winner on Friday, March 2.
ABT JKO School student Miuka Kadoi shoiwng off her beautiful line (photo by Kenneth Edwards)
Contemporary phenom Christina Ricucci has super-flexible hips, which means she can stretch her legs to unbelievable heights. But when she noticed herself making contorted positions in class, Ricucci realized she was approaching her extensions all wrong. "I went back to the basics in class, squaring my hips and using my turnout," Ricucci says. "I learned to create proper positions, rather than whacked-out versions of them."
Some dancers are so wonky they have a hard time supporting their high legs, while others struggle with limited flexibility. But no matter your facility, you can find a balance of stretch and strength to achieve your fullest range of extension. It's not about how high (or not) your legs can go: It's the quality of the movement, and how you get those legs up, that counts.
Keep reading...
Show less
Popular
Feb. 16, 2018 11:58AM EST
Via Jaime Guttenberg's memorialized Facebook page
Yesterday, the dance community was heartbroken to learn that Jaime Guttenberg and Cara Loughran, both 14-year-old dancers, were among the 17 people killed on Valentine's Day in the shooting at Marjory Stoneman Douglas High School in Parkland, FL.
Keep reading...
Show less
Bronze medalist Kaetlyn Osmond skating her "Black Swan" long program (screenshot via YouTube)
Once upon a time (until the 2014 Winter Olympics in Sochi concluded, to be exact), figure skaters had to compete to music without words. Before this rule change, a skater faced an automatic point deduction if the music even hinted at vocals. Understandably, there were *a lot* of Olympic programs skated to classical music, and you'd tend to hear the same music selections over and over and over.
Keep reading...
Show less


Get Dance Spirit in your inbox