"SYTYCD: The Next Generation" Season 13 Recap: The Top 9 Perform
And then there were eight...
Last night, the Top 9 contestants performed and, like during the first live show, they were again paired with their All-Stars to perform routines in their own styles. But by the end of the episode, we were down to eight contestants. These eliminations are heartbreaking. But we'll get to that. First, let's talk about our five favorite moments from last night's show.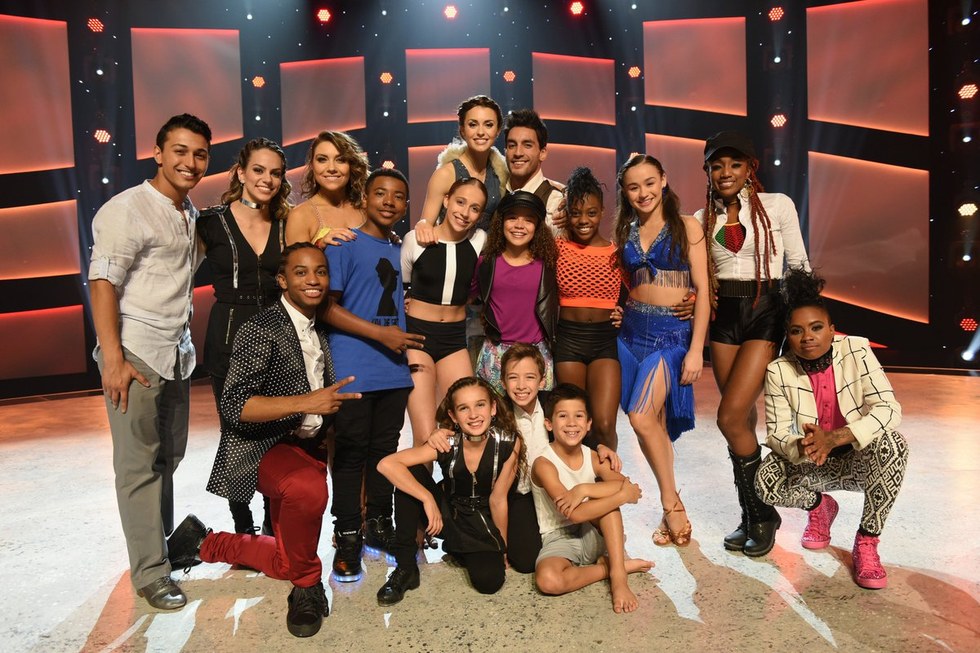 (Photo via FOX)
1. Tate and Kathryn's contemporary routine
These two. What more can we say? They're consistently incredible, no matter their choreography. Brian Friedman gave them a lovely piece (We're happy you're here, Brian!), and the glam squad gave them incredible crown braids. One complaint? All that fog! We want to see Tate and Kathryn's feet and legs—not torsos floating on a foggy stage! It was too distracting and took away from an otherwise #flawless performance.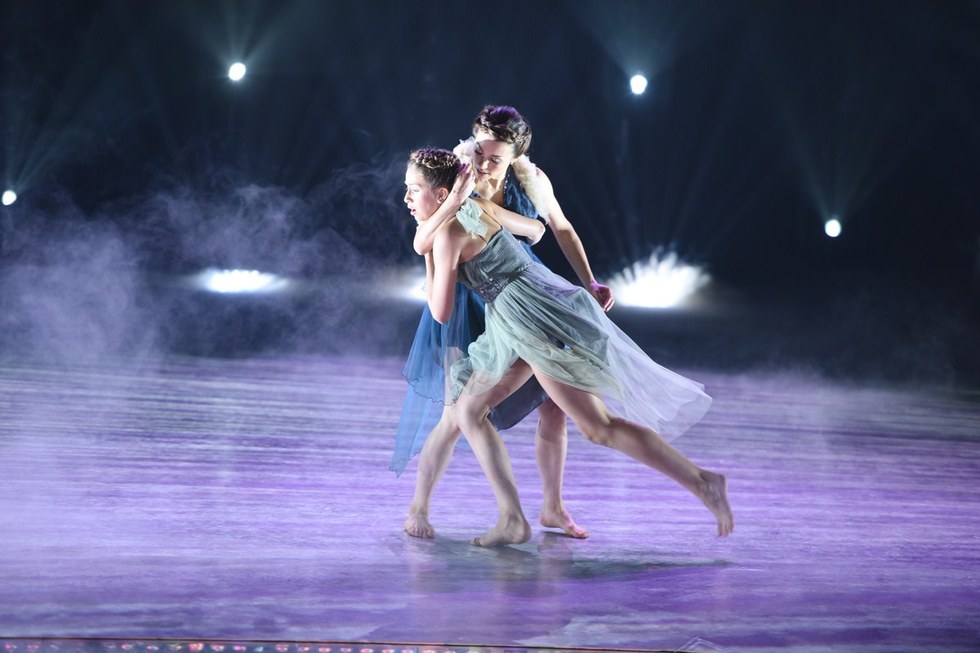 (Photo via FOX)
2. Kida and Fik-Shun's hip-hop piece
Thank you, Dave Scott, for giving these two such fun, awesomely conceptual choreography. Kida—as a ventriloquist dummy—was amazing. These two are awesome individually, but together they're a total dream team. Kida is such an entertainer, and we were happy Nigel disagreed with Jason's feedback about him needing to smile more. Nigel called them "the perfect pairing," and we're entirely on board with that.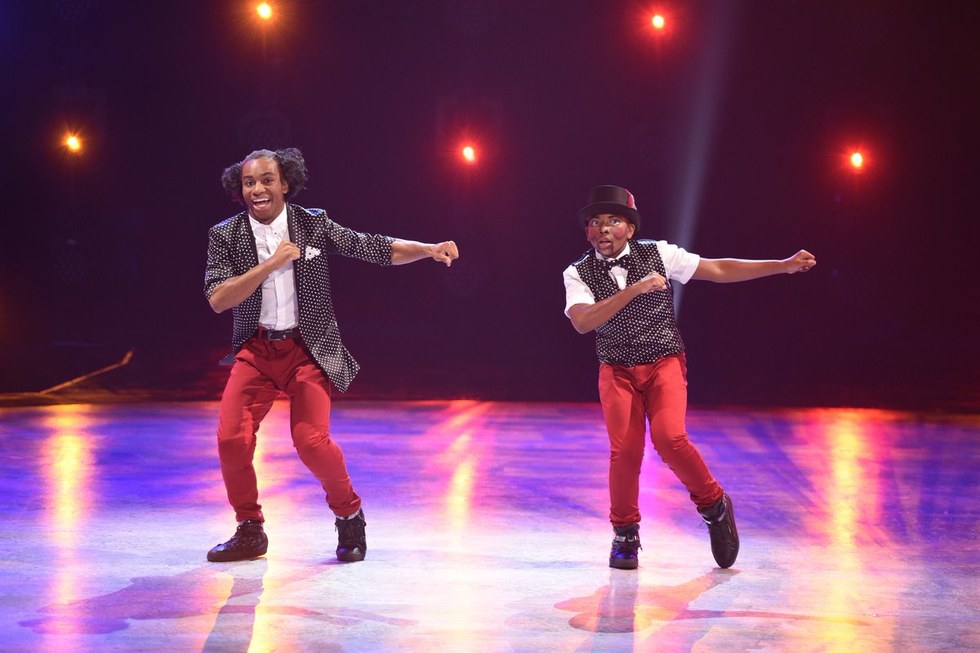 (Photo via FOX)
3. Jaci Royal's group routine
Tate's developpé gave us life, Tahani's commitment to the routine was on point, and Jordan's headspring convinced us that we, too, could master that tricky move. In other words? The girls dominated this contestants-only piece. (Again, with the fog though! Make it stop!)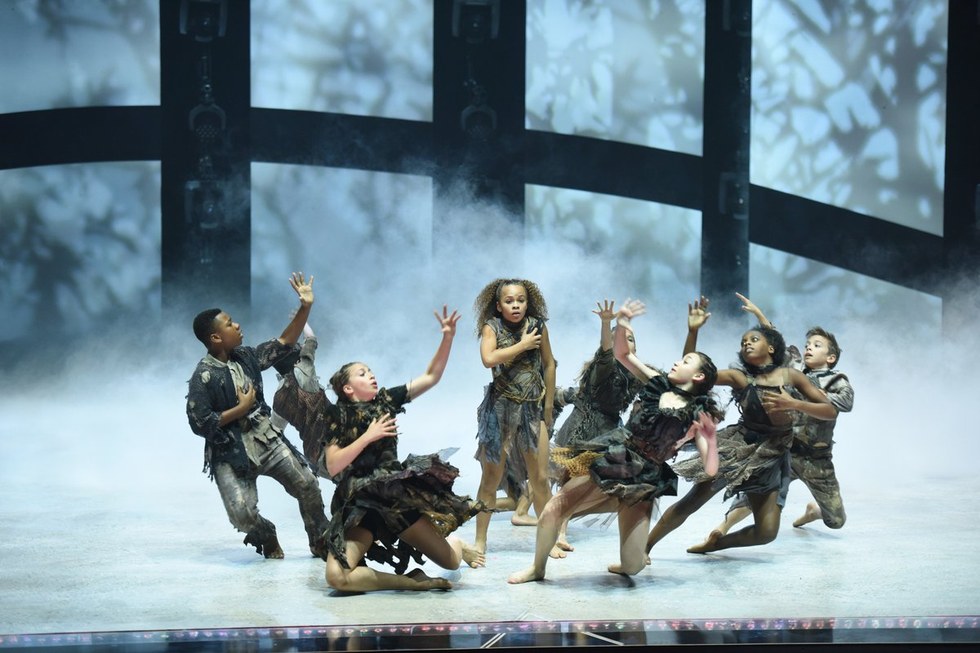 (Photo via FOX)
4. Travis Wall's All-Star group routine
Is "Send In the Clowns" ever not the saddest song in the world? This piece can be summed up in two words: Kathryn McCormick. She had the featured role in this Travis Wall routine and she nailed it. She was so committed to her character, and the entire piece was sad and moving and beautiful. Travis Wall. Keep it up.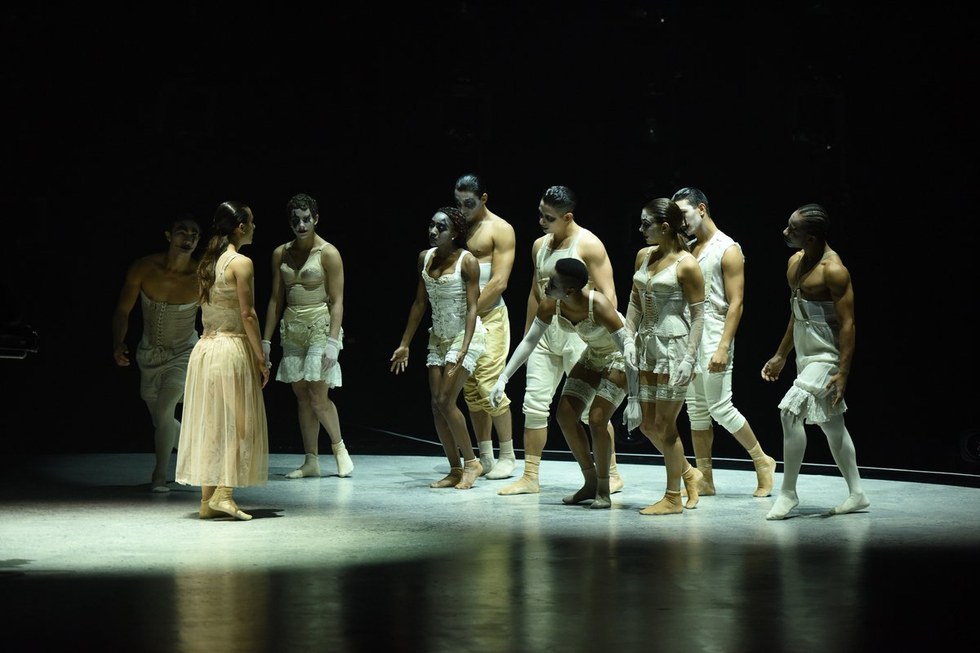 (Photo via FOX)
5. J.T. and Robert's duet
Speaking of Travis Wall, he created a beautiful contemporary routine for this too-cute pair. It was all about Robert looking through a mirror and seeing himself when he was younger—fitting, really, since J.T. totally looks like a mini-Robert. The mirror prop was simple, but very effective—and at the end it turned into a real mirror! How did they do that?! Travis, tell us your wizard-y secrets. You're brilliant. Each week, J.T. continues to prove that he's more than just a cute kid. He is cute, but he's also a fierce competitor on this show. Nigel even said that J.T. and Robert are his favorite couple.
As for the eliminations? "This is the part of the show that sucks for all of us," Nigel said, verbalizing what we were all thinking. Ultimately, Ruby and Sheaden found themselves in the bottom two spots, and the judges chose to save Ruby. Sheaden, buddy, you had a great run, and we loved watching you. You remind us of a young Keone Madrid, so keep doing what you do, and your future is so very bright.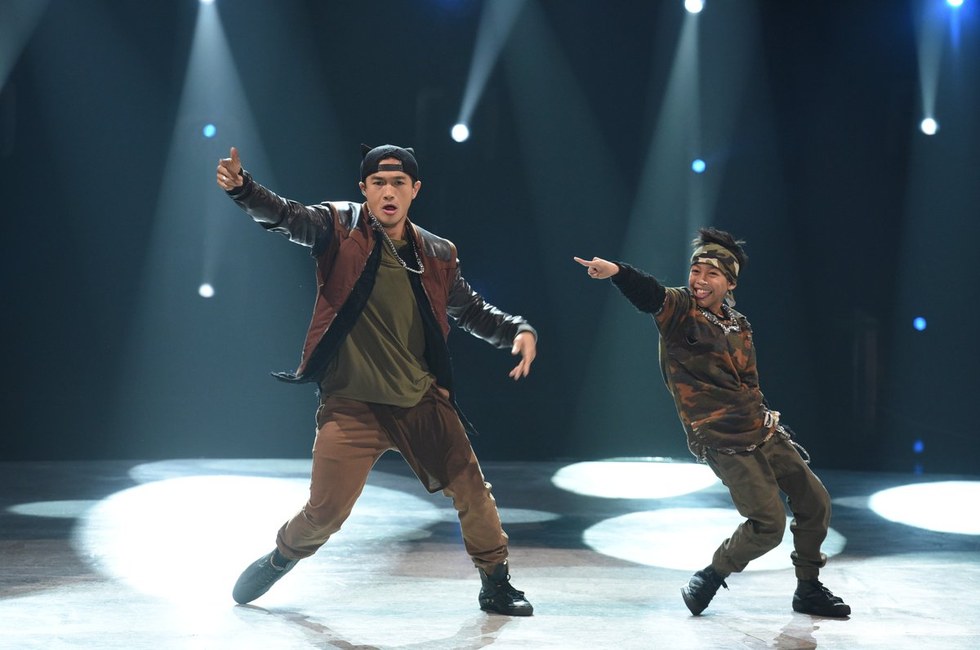 Bye, buddy. (Photo via FOX)
Other highlights: Cat Deeley's fringe dress (want. need.), Brian Friedman's fun, high-energy opening number to Megan Trainor's "Me Too" and Jordan's killer solo.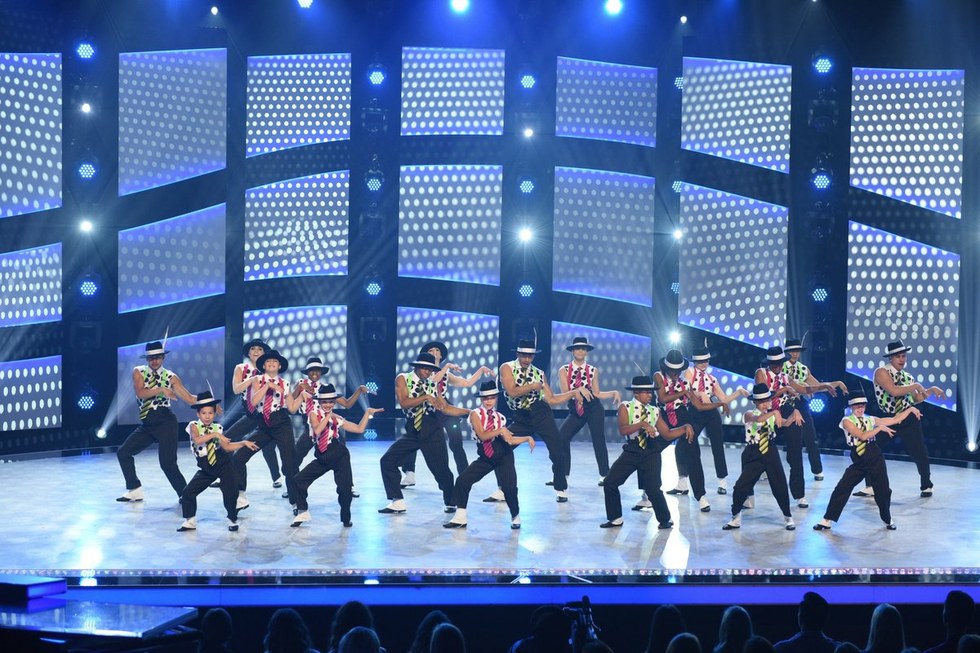 (Photo via FOX)
Quote of the night: "The only wall that should be shared between Canada and the United States is Travis Wall." —Tate McRae
See you next week for more great dancing and tearful eliminations!
Erin Carpenter as a Knicks City Dancer (David Safran, courtesy of Erin Carpenter)
The groundwork for Erin Carpenter's company, Nude Barre, began when she was a teenager. At 16, she earned a spot in the residency program at The Kennedy Center in partnership with Dance Theatre of Harlem. "We were required to wear nude—as in, our actual skin tone—tights and shoes," she remembers. Carpenter brought her "sun tan" tights and a pair of pink ballet shoes with her, because that was all she could find. But she wasn't allowed in class because her dancewear didn't match her skin. "I was so embarrassed," she says. "I looked unprepared. I just didn't have the right nudes." Her teacher explained that the dancers dyed their tights and pancaked their shoes.
Keep reading...
Show less
Via @whitneybugs on Instagram
There are dancers and then there are DANCERS! Whitney Jensen, soloist at Norwegian National Ballet, is the latter. The former Boston Ballet principal can do it all. From contemporary to the classics this prima has the technical talent most bunheads dream about. Need proof? Look no further.
Keep reading...
Show less
Jul. 19, 2017 04:53PM EST
Via YouTube
Luis Fonsi and Daddy Yankee's dance inducing hit, "Despacito," is so catchy it should probably come with a disclaimer that warns people of an uncontrollable itch to tap your feet or bob your head. Some might even feel inclined to go all out and break it down. Niana Guerrero is a prime example of "Despacito's" uncanny ability to unleash the red dressed emoji dancer within. 💃🏽 💃🏽
Keep reading...
Show less
Jul. 19, 2017 04:25PM EST
(courtesy NBC)
Guys, we all knew this was coming—"World of Dance" was eventually going to eliminate someone. But man, is it brutal to watch these talented dancers give their all, only to be sent home. It's the name of the game, though, and after last night's episode, only two dancers per division remain. (At least Misty Copeland guest-judging was a silver lining!) Here's what went down last night:
Keep reading...
Show less


Get Dance Spirit in your inbox