I have to say I've been very proud of "So You Think You Can Dance" so far this season. There haven't been too many painfully bad auditions, plus the dancers with sob stories haven't completely outnumbered the ones without. Bravo! On the other hand, Nigel seems to be getting more and more inappropriate. (No he didn't just wrap his leg around Grandma!) Can't win 'em all, I guess.
Here are The Top 5 Moments from last night's Atlanta auditions: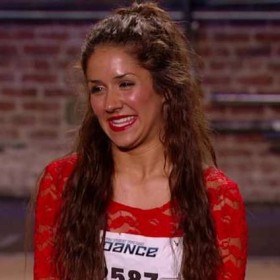 1. Audrey Case, 18, who can fart with her neck and lick her elbow. Now that's talent! But then she actually had talent—impressive, beautiful technique (and the precious little face to match). Yup, I am pretty much in love with her. And judging by their standing ovation, so were the judges. Going to go ahead and predict a spot in the Top 20 for that one.
2. The "Dragon House Crew." These roommates had similar robot/popping styles of dance, but really mixed it up in terms of how they presented themselves. Boris Penton, 23, went with classical music; Andre Rucker, 21, was just super cool and super double jointed; and then there was Cyrus "Glitch" Spencer. He was a little sweaty for my taste, but his funny faces and personality were pure awesome. Straight to Vegas!
3. Remember earlier when I said "SYTYCD" had gone easy on the sob stories? That's because they were saving up for the montage of sob stories in this episode. This dancer lives in poverty. This dancer has Tourette's syndrome. This dancer lost a loved one. I really wanted to be sad for them and enjoy their dancing, but I was having too good of a time singing along to "What doesn't kill you makes you stronger!"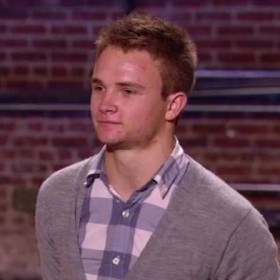 4. Country boy Asher Walker, 19, from Glade Hill, Virginia, who practices his hip-hop moves in his garage. Gotta be honest, I did not expect him to have skill at all. But then there was a little b-boying action, some serious flipping and even a "hip-hop coupé!" Yes, he's a little weird. But he's from a very small town and probably hasn't been around a lot of other humans in his life. Let's give him the benefit of the doubt.
5. You know something's a big deal when Mary gets a million "twits" about it. Damon Bellmon and Deon Lewis, who ripped off Les Twins's choreography last year, were just so cute and sincerely apologetic about their plagiarism. This year they made up their own moves, and they were impressive. In an uncharacteristic splitting up of a pair, Damon made it to Vegas, but Deon was sent packing.
The "So You Think You Can What?!" Moment of the Night: It was too hard to choose this week, so I chose 3.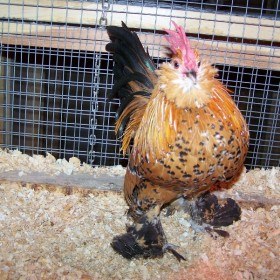 Second Runner Up: The Cat Deeley look-a-like. Mind blown.
First Runner Up: During Brittany Ortner's hometown ("Chicken Town") visit, did you see that chicken with furry boots on?
And the Winner Is: Danielle Dominguez's love dance to bacon. First we see her cooking up enough bacon to feed a small country, then she goes outside with it and tosses it over her head. She literally took a bacon shower. Gotta love bacon. See you in Vegas, Danielle.
Check back next week for the recap of Salt Lake City auditions. And don't forget to let us know if you're loving this season as much as we are!
Joe Toreno
Keep reading...
Show less
Photo by ABC/Eric McCandless
And that's a wrap on "Dancing with the Stars" Season 24, ladies and gents! It's certainly been one for the books. From injuries to shocking eliminations, let's just say Season 24 has had its emotional ups and downs. But despite all that, the season made for some seriously phenom dancing and some killer performances. And as usual, we've loved watching every second of those cha chas, foxtrots, and waltzes.
Let's get right to the exciting stuff, though: Last night's winning couple of "Dancing with the Stars" is...
Keep reading...
Show less
May. 23, 2017 01:11PM EST
Via @quinn_starner on Instagram
Nearly 80,000 dance-loving Instagram followers can't be wrong: Quinn Starner is one to watch. And what's just as impressive as the 15-year-old's rabid online following is her ever-growing list of competition accolades. Quinn, who trains at Indiana Ballet Conservatory and Stars Dance Company, been named first runner-up at The Dance Awards for two years in a row (as a junior and a teen); was the 2016 West Coast Dance Explosion Teen National Champion; earned first place in contemporary and third place in the classical division at Youth America Grand Prix Regionals in Pittsburgh last year; has won the Grand Prix Award at ADC|IBC; and was a gold medalist at World Ballet Art Competition Grand Prix. Plus, she made it to the Academy round on last year's "So You Think You Can Dance: The Next Generation," and has performed as Clara in the Radio City Christmas Spectacular. Here's what Quinn has to say about her favorite songs, teachers, and career highlights.
Keep reading...
Show less
May. 23, 2017 02:34PM EST
NBC
Want a chance to get personally involved in the HOTLY anticipated TV show "World of Dance"? Of course you do. That's why J. Lo. and the rest of the "WOD" team have launched an interactive version of the upcoming NBC series that lets Snapchatters get in on the action.
Keep reading...
Show less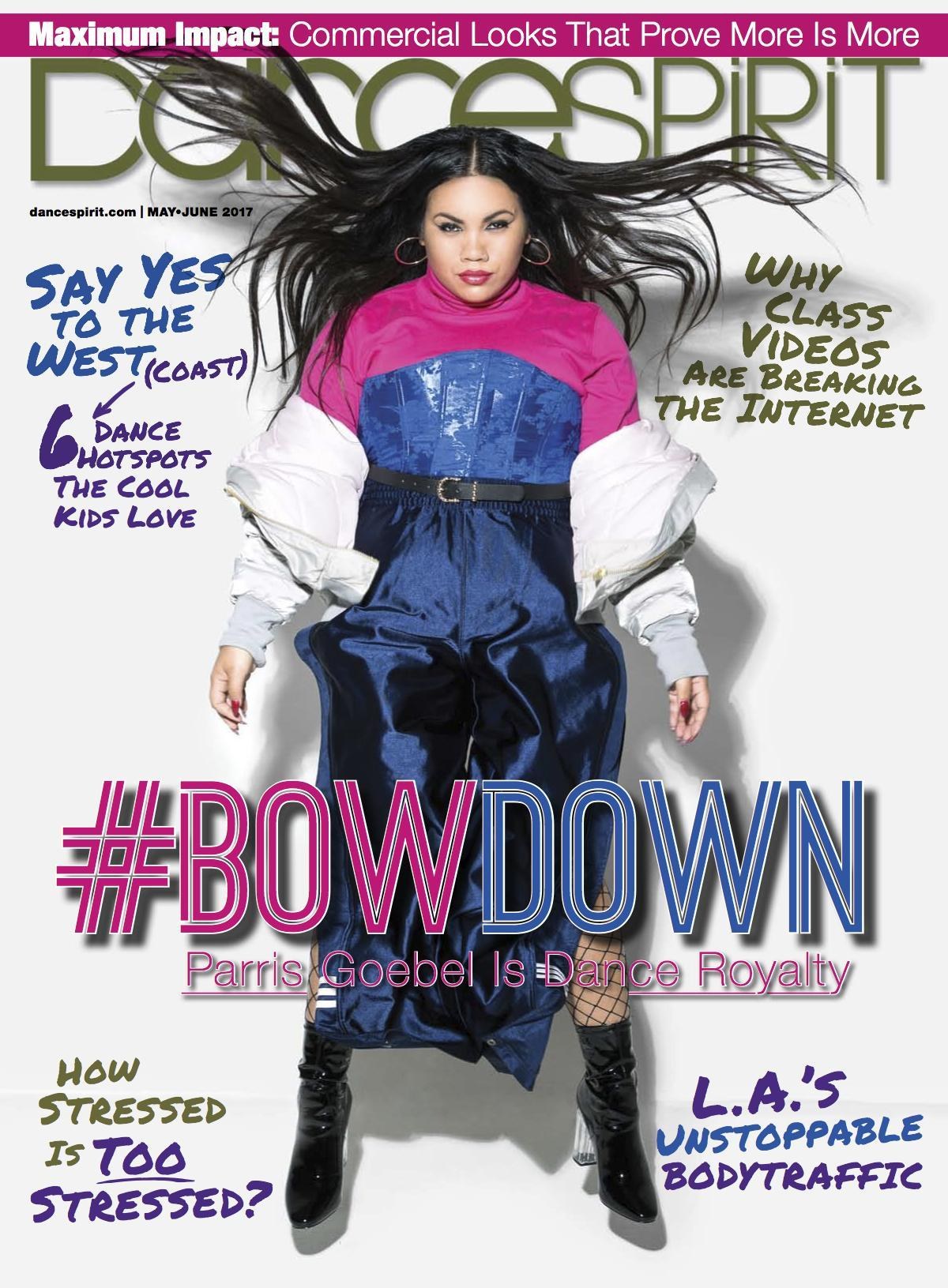 Get Dance Spirit in your inbox