"SYTYCD" Season 9: Atlanta Auditions Recap
I have to say I've been very proud of "So You Think You Can Dance" so far this season. There haven't been too many painfully bad auditions, plus the dancers with sob stories haven't completely outnumbered the ones without. Bravo! On the other hand, Nigel seems to be getting more and more inappropriate. (No he didn't just wrap his leg around Grandma!) Can't win 'em all, I guess.
Here are The Top 5 Moments from last night's Atlanta auditions: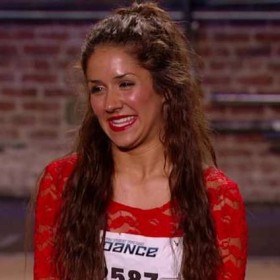 1. Audrey Case, 18, who can fart with her neck and lick her elbow. Now that's talent! But then she actually had talent—impressive, beautiful technique (and the precious little face to match). Yup, I am pretty much in love with her. And judging by their standing ovation, so were the judges. Going to go ahead and predict a spot in the Top 20 for that one.
2. The "Dragon House Crew." These roommates had similar robot/popping styles of dance, but really mixed it up in terms of how they presented themselves. Boris Penton, 23, went with classical music; Andre Rucker, 21, was just super cool and super double jointed; and then there was Cyrus "Glitch" Spencer. He was a little sweaty for my taste, but his funny faces and personality were pure awesome. Straight to Vegas!
3. Remember earlier when I said "SYTYCD" had gone easy on the sob stories? That's because they were saving up for the montage of sob stories in this episode. This dancer lives in poverty. This dancer has Tourette's syndrome. This dancer lost a loved one. I really wanted to be sad for them and enjoy their dancing, but I was having too good of a time singing along to "What doesn't kill you makes you stronger!"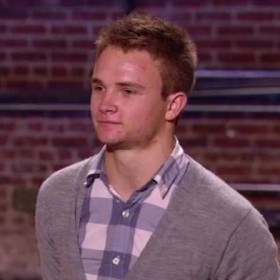 4. Country boy Asher Walker, 19, from Glade Hill, Virginia, who practices his hip-hop moves in his garage. Gotta be honest, I did not expect him to have skill at all. But then there was a little b-boying action, some serious flipping and even a "hip-hop coupé!" Yes, he's a little weird. But he's from a very small town and probably hasn't been around a lot of other humans in his life. Let's give him the benefit of the doubt.
5. You know something's a big deal when Mary gets a million "twits" about it. Damon Bellmon and Deon Lewis, who ripped off Les Twins's choreography last year, were just so cute and sincerely apologetic about their plagiarism. This year they made up their own moves, and they were impressive. In an uncharacteristic splitting up of a pair, Damon made it to Vegas, but Deon was sent packing.
The "So You Think You Can What?!" Moment of the Night: It was too hard to choose this week, so I chose 3.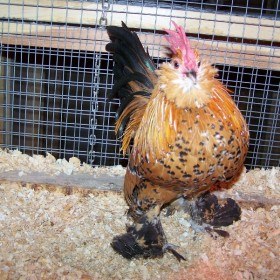 Second Runner Up: The Cat Deeley look-a-like. Mind blown.
First Runner Up: During Brittany Ortner's hometown ("Chicken Town") visit, did you see that chicken with furry boots on?
And the Winner Is: Danielle Dominguez's love dance to bacon. First we see her cooking up enough bacon to feed a small country, then she goes outside with it and tosses it over her head. She literally took a bacon shower. Gotta love bacon. See you in Vegas, Danielle.
Check back next week for the recap of Salt Lake City auditions. And don't forget to let us know if you're loving this season as much as we are!
Win It
Sep. 05, 2017 12:10PM EST
Photos by Erin Baiano
It's time to get your pirouette on! From September 5th to September 30th, we're hosting a contest to find out who's the best turner of them all.

Put together your most impressive turning combo. Post a video online. Share your turns with us and thousands of other dancers around the world. And if our editors think you're the top turner, you'll win a fabulous prize.
Keep reading...
Show less
All of 18-year-old Kaylin Maggard's dreams—from scoring the title of National Senior Outstanding Dancer at New York City Dance Alliance Nationals to winning the 2017 Dance Spirit Cover Model Search—are coming true. And to anyone who knows the gorgeous contemporary dancer, that's no surprise.
From the moment the Dance Spirit staff met Kaylin, it was obvious her humility and talent would take her far. Not only did she go full-out during the photo shoot and class at Broadway Dance Center, but she was always cheering on, laughing with, and supporting her fellow CMS contestants Haley Hartsfield and Michelle Quiner. During the voting period, the social media world was abuzz with praise for her work ethic, positive attitude, and generosity.
Since her CMS trip to NYC, Kaylin's moved from her hometown of Columbia, MO, to the Big Apple for her freshman year at Juilliard, and is busy getting acquainted with the city. As for the future? She's taking it one opportunity at a time, but something tells us we'll be seeing this contemporary queen reach new heights every year.
Keep reading...
Show less
New York City principal Lauren Lovette has become an icon thanks to her emotional maturity and exceptional musicality. The 26-year-old quickly rose through the ranks after joining the company as an apprentice in 2009, reaching principal status in 2015. A Thousand Oaks, CA, native, Lovette started studying ballet seriously at age 11, at the Cary Ballet Conservatory in Cary, NC. After attending two summer courses at the School of American Ballet, she enrolled as a full-time student in 2006. Last year, she made her choreographic debut with For Clara, her first piece for NYCB. Catch her latest work this month during the company's fall season. —Courtney Bowers
Keep reading...
Show less
In our "Dear Katie" series, former NYCB soloist Kathryn Morgan answers your pressing dance questions. Have something you want to ask Katie? Email dearkatie@dancespirit.com for a chance to be featured!
Dear Katie,
I know I'm not getting good enough dance training from any of my local studios. But I'm not sure I'm ready to move away to study at a big-name school, either. How do you know when you're ready to leave home to pursue your passion?
Marisa
Keep reading...
Show less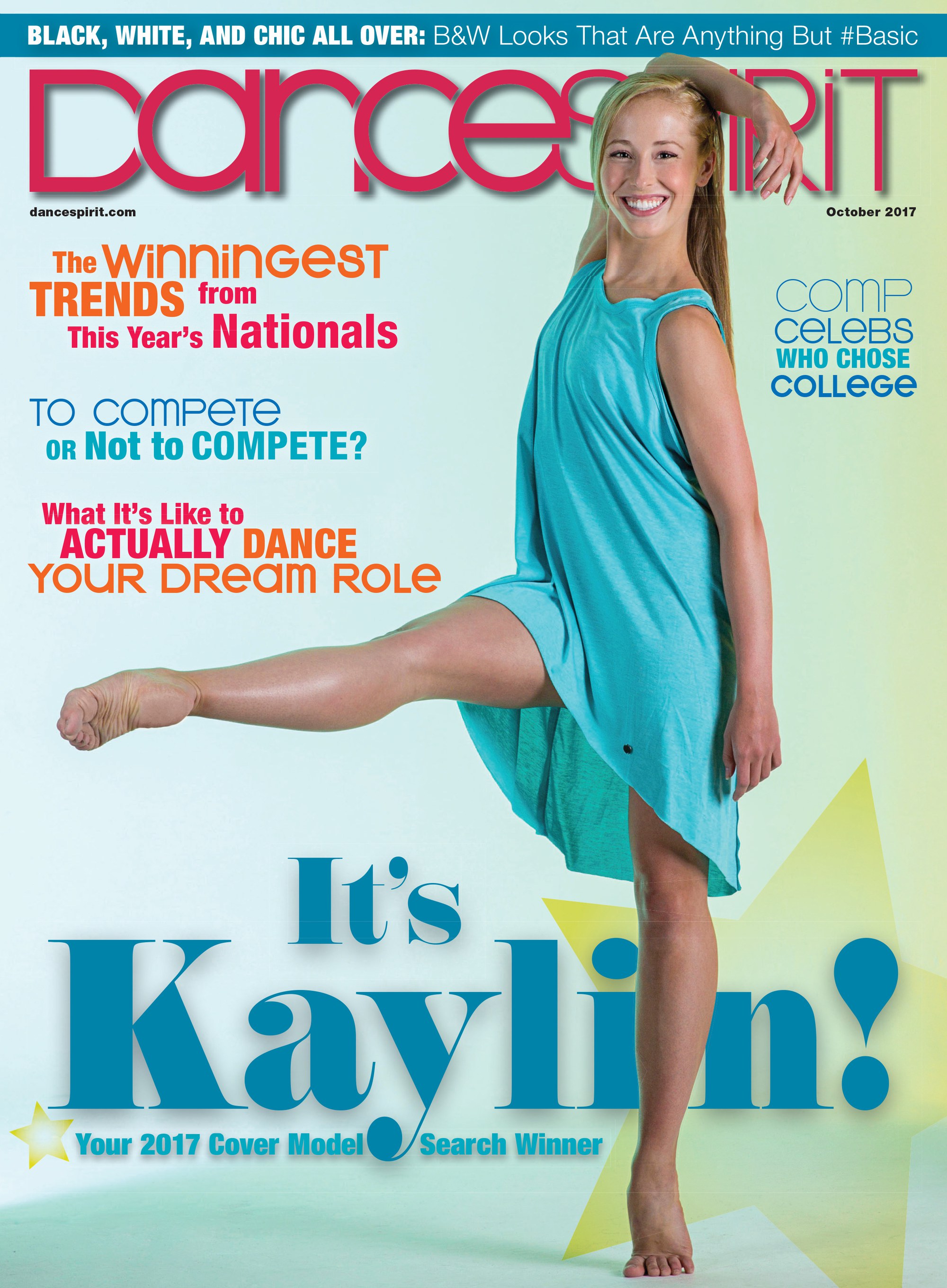 Get Dance Spirit in your inbox