Sep. 18, 2012 11:10AM EST
"SYTYCD" Season 9 Favorites
Today is the day! Before long we'll crown our two (two!) "So You Think You Can Dance" champions! We'll know who'll be on our December cover! It's finally happening! I'm so excited that I overdid it a little on the caffeine this morning!
But really: This should be a fantastic finale episode, right? And DS editor in chief Alison Feller and managing editor Rachel Zar will be there in person to see how it all goes down. Follow us on Twitter to catch their tweets from L.A. tonight during the show!
In honor of the fantastic four finalists, I thought I'd round up my top four routines from this season. Then I started browsing and discovered I couldn't, just couldn't, stop at four. So, without further ado, here are my top seven routines:
-Eliana and Alex—contemporary by Stacey Tookey. I mean, when they paired these two technical powerhouses, we knew something magical was going to happen. Did we know it'd be this magical? Nuh uh. Bravo, guys.
-Eliana and Chehon—ballet by Marat Daukayev. Two very classy ballet dancers doing some very classical ballet? YES PLEASE.
-Chehon and Kathryn—contemporary by Tyce Diorio. Tyce's stuff is generally far too cheesalicious for me. But Chehon's emotional connection to this "suitcase" piece made what could have been a bit melodramatic feel honest.
-Tiffany and Brandon—disco by Doriana Sanchez. Any time there's a Doriana Sanchez disco on the lineup, you know you're in for a good time. This particular routine takes everything that's awesome about Tiffany and turns it up to top volume. And those insane PANTS! Love, love, love.
-Tiffany and George—contemporary by Sonya Tayeh. (George! I miss George.) A beautiful, heartfelt routine with a bit of Sonya quirkiness to stop it short of saccharine.
-Tiffany and Cyrus—lyrical hip hop by Tessandra Chavez. Clean, musical, hard-hitting, passionate—it's reminiscent of Chelsea and Mark's showstopping "Bleeding Love" routine from Season 4. And that is high praise right there, people.
-Cyrus's Top 4 solo. OK, yes, it's not a routine. But when it comes down to it, "SYTYCD" choreography doesn't really mesh with Cyrus' unique skills. Only when he's doing his own thing can you see just what a BEAST this boy is.
Well look at that. Going into this, I thought I was an Eliana girl all the way—and who ends up on top of my roundup? Tiffany! Just one of many signs that this contest could still go in any direction—which is just one of many reasons I can't wait for tonight. Another reason? Three words: Carly. Rae. Jepsen.
Tune in tomorrow for our recap of what promises to be an epic finale!
Much of Janelle Ginestra's career has been about helping others shine. She's dedicated herself to supporting and cheerleading her partner, WilldaBeast Adams; the emerging talents in their dance company, ImmaBEAST; and the countless dancers she inspires at master classes and conventions. Her YouTube channel has become a launching pad for young talents like "Fraternal Twins" Larsen Thompson and Taylor Hatala, thanks to viral videos featuring Ginestra's creative vision.
But Ginestra's a skyrocketing success in her own right—an in-demand choreographer, a social media influencer, and a dance entrepreneur, building a legacy one eight-count at a time. It's time for her turn in the spotlight. And she's more than ready. "I want to be a legend in whatever I do," she says. We'd argue that she already is.
Keep reading...
Show less
Win It
Oct. 13, 2017 04:31PM EST
When a choreographer finds a composer whose music truly inspires her, it can feel like a match made in dance heaven. Some choreographers work with the same composers so frequently that they become known for their partnerships. New York City Ballet soloist and resident choreographer Justin Peck, for example, has tapped composer Sufjan Stevens numerous times (last spring, the two premiered The Decalogue at NYCB, to rave reviews); L.A. Dance Project's Benjamin Millepied's working relationship with composer Nico Muhly has spanned a decade and two continents; and when tap dancer Michelle Dorrance premiered the first-ever Works & Process Rotunda Project, a site-specific work for New York City's Guggenheim Museum, last year, percussionist Nicholas Van Young was by her side as an equal partner. Successful collaborations require compatibility between artists, direct and honest communication, and flexible, open minds. But when the stars align, working with a composer can be extremely rewarding.
Keep reading...
Show less
(From left) Nia Sioux, Kendall Vertes, Chloe Lukasiak, and Kalani Hilliker (via @chloelukasiak)
Keep reading...
Show less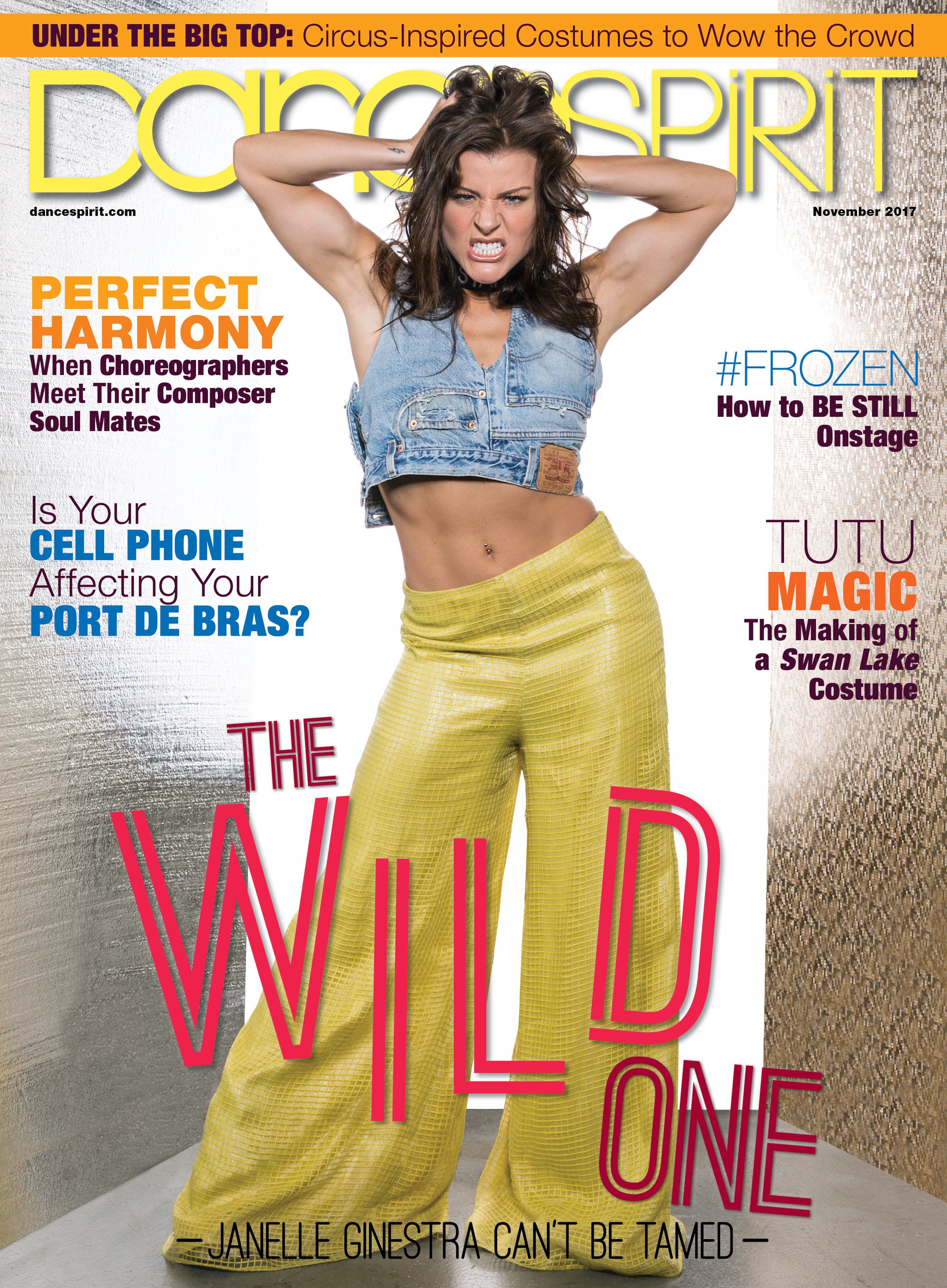 Get Dance Spirit in your inbox