"SYTYCD" Season 9: The Top 20 Perform
Last night the Season 9 Top 20 took the stage in the first real competition of the season. And boy, did things get hot! Over at the judges' table, High School Musical director Kenny Ortega joined Nigel and Mary and—phew!—was I glad to have an articulate and knowledgeable judge with real dance experience weighing in on the performances.
Here are our Top 6 (sorry, I couldn't choose only 5!) Moments from last night's show: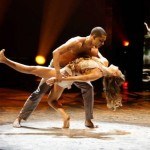 6. Tiffany and George's contemporary routine. I professed my love for Sonya last week and I'm pretty sure that after this week's routine it's turned into an obsession. Sonya's choreo is always super athletic, but I loved the emotion Tiffany and George infused into the movement. This partnership is going to do big things, people. I see them sticking around for a long time.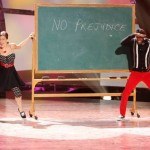 5. Eliana and Cyrus's Broadway routine. The performance was 100 percent cheese ball and I totally ate it up. For never having done choreography, Cyrus was shockingly awesome and a seriously great partner. Props to Tyce was giving them choreo that made them both look great.
4. Amber and Nick's Viennese waltz. I must admit I was a bit skeptical of this pairing at first, but they actually had some pretty great chemistry. The choreography was flowing and technical and downright dreamy. Bravo, Jason Gilkison, on a great routine. And I just have to mention Amber's hair—it was rockin'. She looked gorgeous.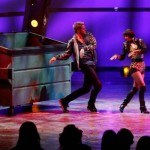 3. Amelia and Will's (character pop) hip-hop routine. This number was Nappytabs at their finest! Amelia and Will were completely committed to their characters and I couldn't get enough of them. They were slinky and funky and totally lovable. I can't wait to see more.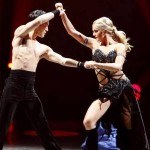 2. Lindsay and Cole's Paso Doble routine. What a power couple! And I absolutely loved Jason Gilkison's choreography. It was so strong, technical and dynamic. Are we sure Cole's not a ballroom dancer?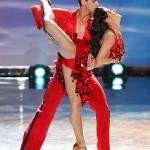 1. Audrey and Matthew's contemporary routine. Oh Travis Wall, just when I thought you'd leveled off, you give us this! I mean, Rose, Jack, the Titanic, "Unchained Melody"—it could have been a recipe for disaster, but it was brilliant! And very Mia Michaels-esque. Audrey has the feet and legs every dancer dreams of, and Matthew's performance was unmatched by any other guy.
And now, I just have to mention Tabitha's adorable baby bump! Oh my goodness, I can't even tell you how excited I am for baby Nappytabs. That child is going to be one funky little dude.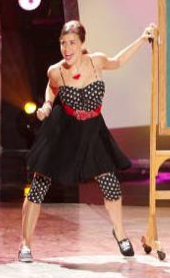 "So You Think You Can Whaaat?" moment of the night: Eliana's polka dot knee pads. Why? Why? Why? I'm still just so confused.
Now spill: Which routine was your favorite? Who did you vote for? Be sure to tune in next week to see which two boys and two girls are going home!
Much of Janelle Ginestra's career has been about helping others shine. She's dedicated herself to supporting and cheerleading her partner, WilldaBeast Adams; the emerging talents in their dance company, ImmaBEAST; and the countless dancers she inspires at master classes and conventions. Her YouTube channel has become a launching pad for young talents like "Fraternal Twins" Larsen Thompson and Taylor Hatala, thanks to viral videos featuring Ginestra's creative vision.
But Ginestra's a skyrocketing success in her own right—an in-demand choreographer, a social media influencer, and a dance entrepreneur, building a legacy one eight-count at a time. It's time for her turn in the spotlight. And she's more than ready. "I want to be a legend in whatever I do," she says. We'd argue that she already is.
Keep reading...
Show less
Win It
Oct. 13, 2017 04:31PM EST
When a choreographer finds a composer whose music truly inspires her, it can feel like a match made in dance heaven. Some choreographers work with the same composers so frequently that they become known for their partnerships. New York City Ballet soloist and resident choreographer Justin Peck, for example, has tapped composer Sufjan Stevens numerous times (last spring, the two premiered The Decalogue at NYCB, to rave reviews); L.A. Dance Project's Benjamin Millepied's working relationship with composer Nico Muhly has spanned a decade and two continents; and when tap dancer Michelle Dorrance premiered the first-ever Works & Process Rotunda Project, a site-specific work for New York City's Guggenheim Museum, last year, percussionist Nicholas Van Young was by her side as an equal partner. Successful collaborations require compatibility between artists, direct and honest communication, and flexible, open minds. But when the stars align, working with a composer can be extremely rewarding.
Keep reading...
Show less
(From left) Nia Sioux, Kendall Vertes, Chloe Lukasiak, and Kalani Hilliker (via @chloelukasiak)
Keep reading...
Show less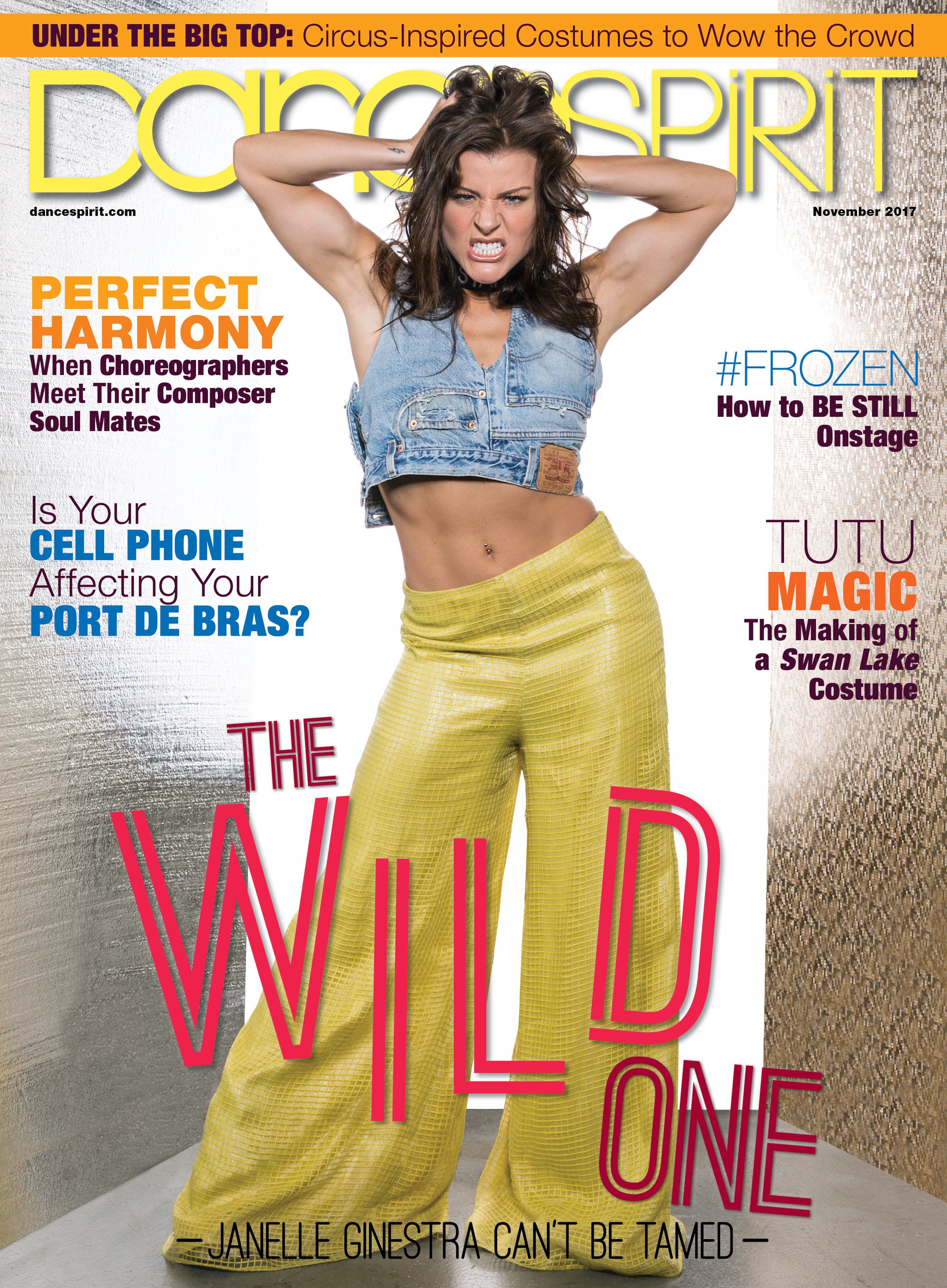 Get Dance Spirit in your inbox