May. 26, 2017 03:47PM EST
Since the NYC premiere of Alexei Ratmansky's Whipped Cream at American Ballet Theatre's spring gala Monday night, the DS editors haven't stopped talking about its creepy-cute sets and costumes, created by artist Mark Ryden. Well, the obsession is about to get even crazier, because we just heard that Ryden's artwork for the ballet is now on display in not one, but TWO locations in NYC.
Keep reading...
Show less
May. 19, 2017 04:33PM EST
Keep reading...
Show less
Mar. 23, 2017 12:40PM EST
It's no wonder Misty Copeland is a role model for countless aspiring ballerinas. Misty didn't take her first dance class until age 13, at the local Boys & Girls Club in San Pedro, CA. Her natural strength and flexibility, plus a killer work ethic, meant she advanced quickly, and in 2000 she joined American Ballet Theatre's Studio Company. Misty became a member of ABT's corps de ballet in 2001 and was promoted to soloist in 2007. Not afraid to think outside the ballerina box, Misty toured with Prince in 2011 and has made numerous TV appearances, including in a Dr. Pepper commercial last year. Now her followers can find inspiration in her book, Life in Motion: An Unlikely Ballerina, which describes the ups and downs of her journey, including what it's like to be one of the few black dancers in the ballet world. Get your copy of Life in Motion via amazon.com and bookstores March 4—and read on for The Dirt. —RZ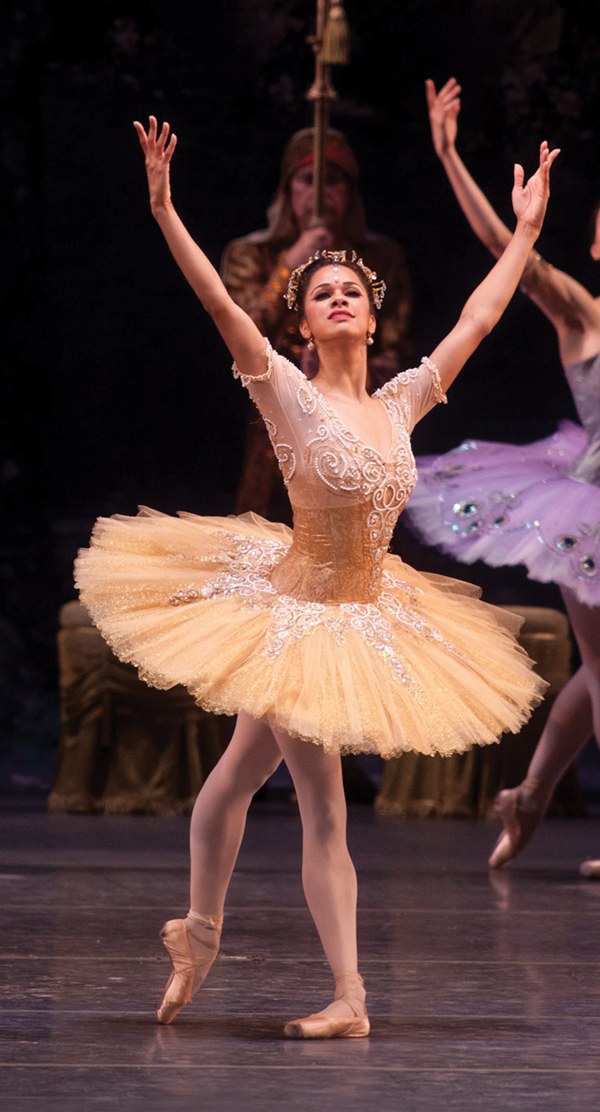 Misty Copeland in La Bayadère (Photo by Rosalie O'Connor)
What's your biggest guilty pleasure?
Cookies
What's one thing you can't live without?
Music
Who would play you in a movie?
Willow Smith
What's your dream role?
Juliet...today. It changes all the time.
What's the strangest thing in your dance bag?
Men's Cologne. I prefer it to women's.
Where do you see yourself in 10 years?
RULING THE WORLD. Just kidding. LOL. Retiring from dance, traveling, having a family, continuing to diversify classical ballet.
What's your most embarrassing onstage moment?
Falling on my face—which I've done too many times.
What have been your proudest career moments so far?
Dancing Firebird, helping bring Project Plié to fruition.
What's your advice for Dance Spirit readers?
Surround yourself with people who will support you. It's OK to accept help and advice!
Nov. 04, 2016 11:00AM EST
World-class ballet dancers. An elegant, light-drenched setting. Black-and-white cinematography. A serene orchestral score. It never fails, guys: Give us these ingredients, and we'll watch your video on loop, forever.
Ken Browar and Deborah Ory of NYC Dance Project show their mastery of that beautiful formula in a new video, "The Art of Movement," created to promote their stunning new photography book of the same name. (Be sure to enter our giveaway!) For two glorious minutes, we get to see American Ballet Theatre's Cassandra Trenary and Daniil Simkin doing what they do best. The location—the enormous top floor of NeueHouse Madison Square—adds ambiance. But the focus remains squarely on these dancers' exquisite artistry.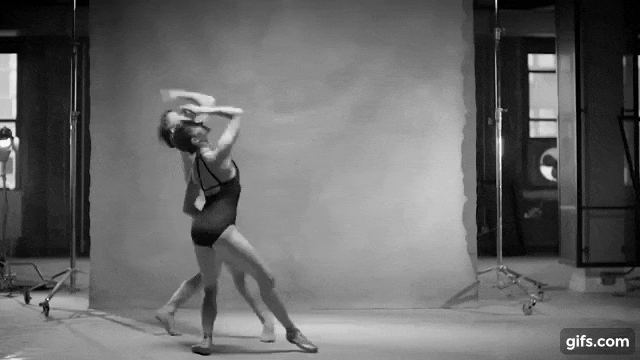 So much pretty.
It's pure ballet bliss. Happy Friday, everybody.


Get Dance Spirit in your inbox