Winning New York City Dance Alliance's National Outstanding Dancer title is a dream come true for any dancer. But winning twice before turning 13? That's just how Madison Brown rolls. With buoyant leaps, jaw-dropping balances, and effortless extensions, the reigning National Junior Female Outstanding Dancer (and 2015 winner in the Mini division) is turning heads in the ballet world, too. Chosen as a National Training Scholar two years in a row based on her dancing at the American Ballet Theatre 2016 and 2017 summer intensives, Madison is aiming to make her second appearance at the Youth America Grand Prix finals in NYC this month.
I'm always up for a ballet class. I could do ballet every day for the rest of my life. I also like contemporary because it's a good way for me to unwind and do something very different. -Madison Brown
Keep reading...
Show less
Boylston in the Red Sparrow trailer (via YouTube)
The much-anticipated ballet thriller Red Sparrow hits movie theaters today, March 2. The film tells the story of a fierce Russian ballerina, played by Jennifer Lawrence, who's recruited by the Sparrow School, a secret Russian intelligence service that trains young people to use their bodies and minds as weapons. Expect lots of suspense, but also lots of dreamy dance scenes, thanks to Lawrence's dance double, American Ballet Theatre principal Isabella Boylston; Lawrence's dance partner, Sergei Polunin; and choreography by New York City Ballet's Justin Peck.
Keep reading...
Show less
Sarah Lane as Clara in The Nutcracker (photo by Gene Schiavone, courtesy American Ballet Theatre)
American Ballet Theatre principal Sarah Lane charms audiences with her bright energy and crisp technique. The San Francisco, CA, native first started dancing at age 4 at a local community center, and at age 7 started training in Memphis, TN, at the Classical Ballet Memphis. Her family later moved to Rochester, NY, where she continued studying at the Draper Center for Dance Education. In 2002, she was a YoungArts Foundation winner in dance, allowing her to become a U.S. Presidential Scholar in the Arts. She joined American Ballet Theatre as an apprentice in 2003, was made a soloist in 2007, and was promoted to principal last fall. Recently, she originated the role of Princess Praline in Alexei Ratmansky's Whipped Cream. Catch her later this spring during ABT's Metropolitan Opera season. —Courtney Bowers
Keep reading...
Show less
Erica Lall (photo by Rachel Neville)
As a student at Houston Ballet's Ben Stevenson Academy, American Ballet Theatre corps member Erica Lall saw iconic former Houston Ballet principal Lauren Anderson on a regular basis. "I think I assumed her position as an African-American principal dancer was a one-time thing," Lall says. "Lauren became a principal in 1990. Why aren't there dozens of brown swan queens now?" In 2013, when Lall came to NYC for the ABT summer intensive, she registered for two weeks at Dance Theatre of Harlem. "I wanted to experience ballet in an environment where I could feel comfortable and proud of my brown skin," she says. "But I didn't have to wait, because I found acceptance at ABT right away."
Lall, who counts her colleague Copeland as a role model, is proud to be the first recipient of the Josephine Premice Fales/ABT Project Plié award, which allowed her to pursue training at ABT. "The award is one of my greatest inspirations to work relentlessly," she says. But, she adds, "the last thing I want to hear is that my talent was secondary to the need to add color." Those who've seen her ebullient, expressive dancing onstage with the company know she needn't worry.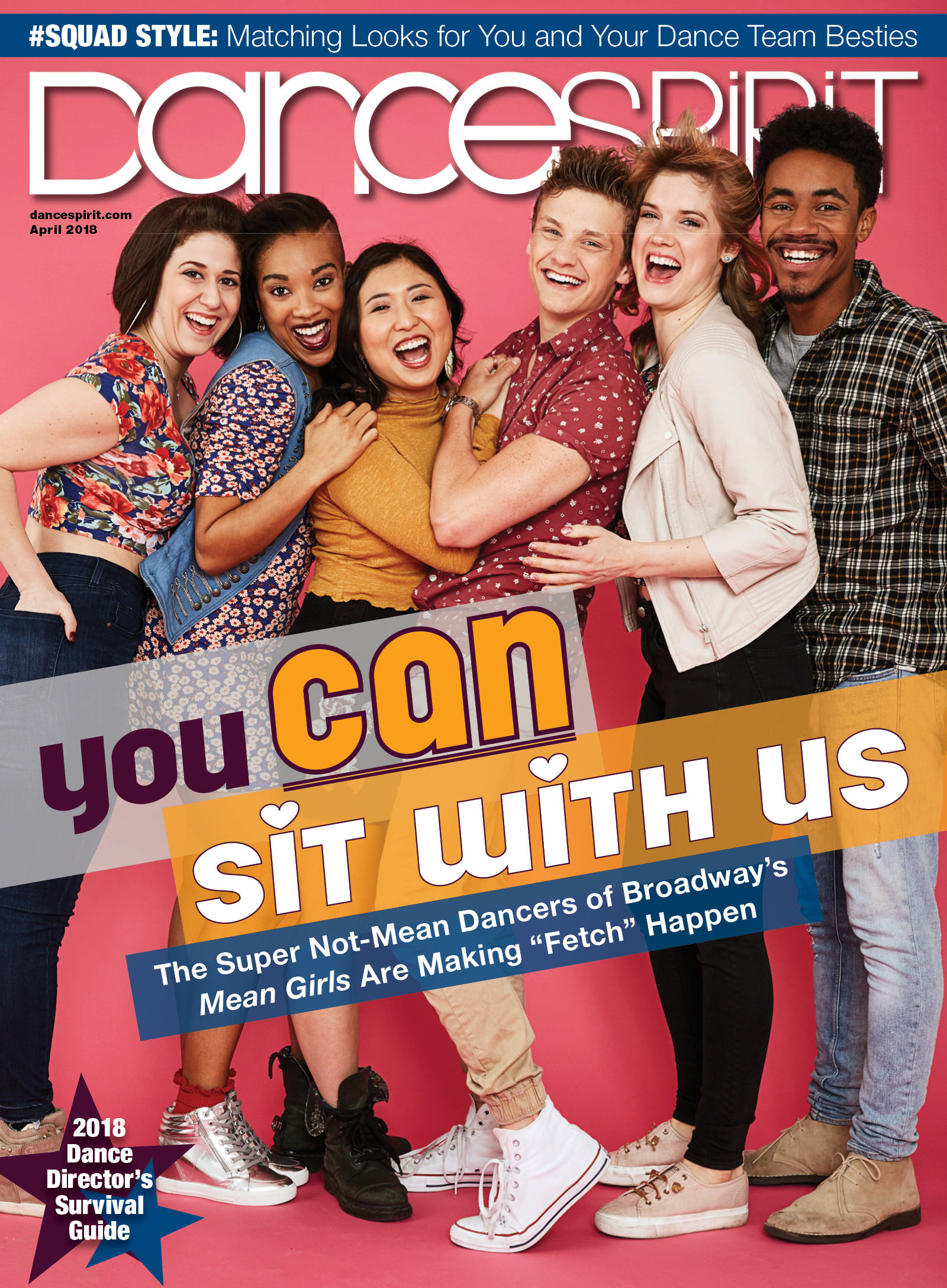 Get Dance Spirit in your inbox