Mar. 23, 2017 01:41PM EST
YEP, you read that right—Wade Robson is BACK! It's been faaaaar too long since we've witnessed his choreographic genius, but it's fine because his latest video in collaboration with CLI Studios, "Flight," is everything we could've hoped for and then some.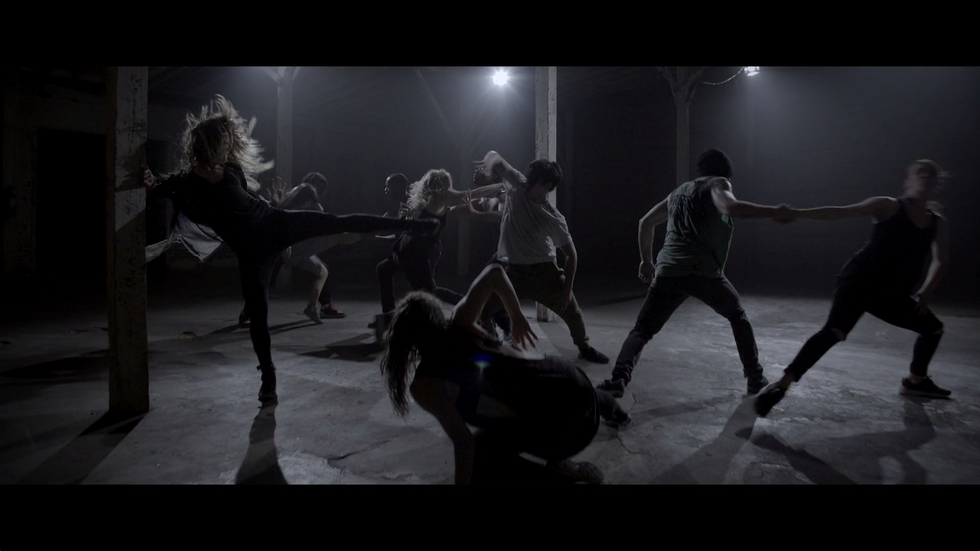 Dancers in "Flight" don't hold back. (Screenshot via Vimeo)
I mean, Allison Holker + William Wingfield + Teddy Forance + Robson's directorial eye? There's literally no way you could go wrong with that equation. Naturally, the result is a stunning series of powerhouse performances. The choreo (to which all the dancers contributed) is raw, passionate and edgy, addressing some pretty heavy subject matter in a beautifully moving way.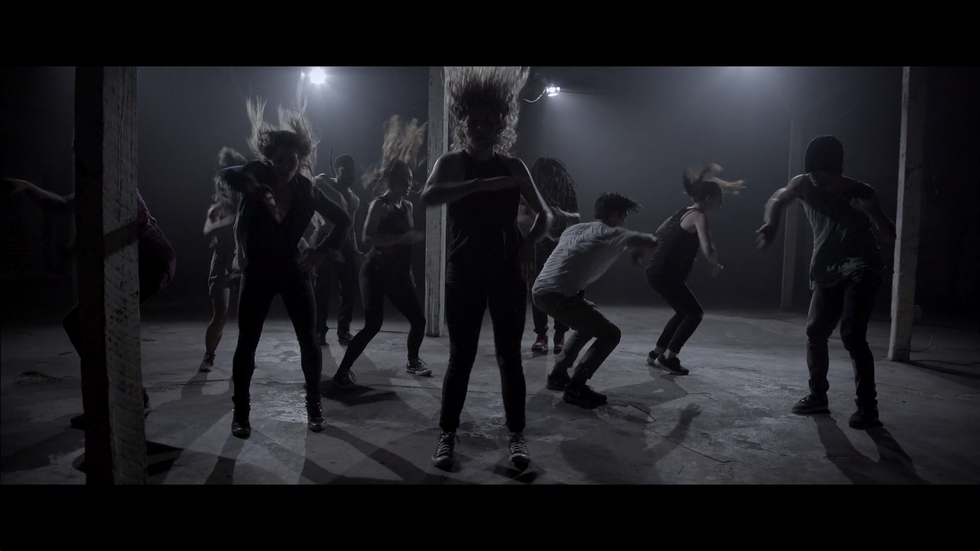 Whip that hair. (Screenshot via Vimeo)
Robson's directorial vision is crystal-clear, with everything from the costumes, to the casting, to the chilling lighting adding to the video's power. I don't want to give too much away, because "Flight" is well worth a watch (or two, or three). Check it out below—but keep in mind that some of the content may be a bit dark.
Mar. 23, 2017 10:16AM EST
Let's not pretend like we were watching last night's results show for any reason other than to see Allison Holker and Maddie Ziegler perform "Chandelier." (Spoiler: It was amazing.) But since a little delayed gratification never hurt anybody, can we focus for one second on Julianne Hough's scandalous costume and super-sexy dance with the male pros?
I always like it when judges get up and dance (remember that time on "SYTYCD" when Nigel got up onstage and tapped with the kids from Debbie Allen Dance Academy?). It reminds us why they're sitting behind the table in the first place.
Then, we got a very dramatic trio to a very charming song: Nico and Vinz performed "Am I Wrong" while three of the pros danced. Now that "DWTS" is experimenting with contemporary dance, I wonder if we'll see the same growth in the pros as we do with contemporary dancers on "SYTYCD" who are asked to perform ballroom routines.
Okay, so about Maddie and Allison...
AMAZING! Their energy was totally explosive, and Maddie looked more polished and mature than I've ever seen her (maybe being around Allison will do that to you). Congrats, ladies, on an excellent performance.
Sadly, we said goodbye to Tavis Smiley and Sharna Burgess. But you guys, next week is movie themed! I can only hope that we'll see a lot of John Travolta references.
Mar. 23, 2017 05:56AM EST
Planning on spending the holiday weekend catching up with your DVR? Make sure you don't miss Tuesday's episode of "Dancing With the Stars." In addition to sending two couples home (no spoilers here!), there's an awesome number by hip-hop superstar Parris Goebel, a creative performance by Paula Abdul and, my personal favorite, a beyond stunning contemporary piece choreographed by some DS favorites, Derek Hough and Allison Holker. Some highlights:
Choreographers Allison and Derek set the mood.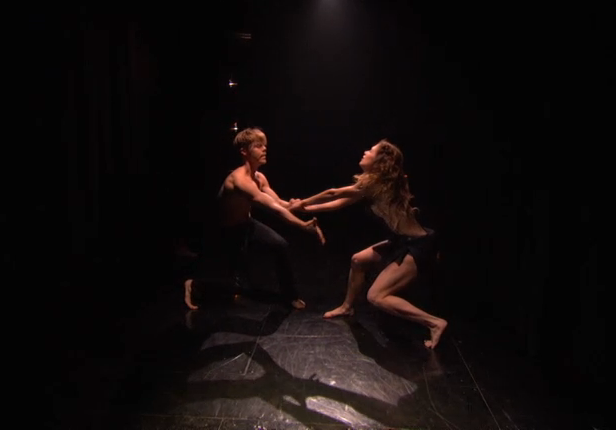 Oh hey, Kathryn McCormick, looking gorgeous as always.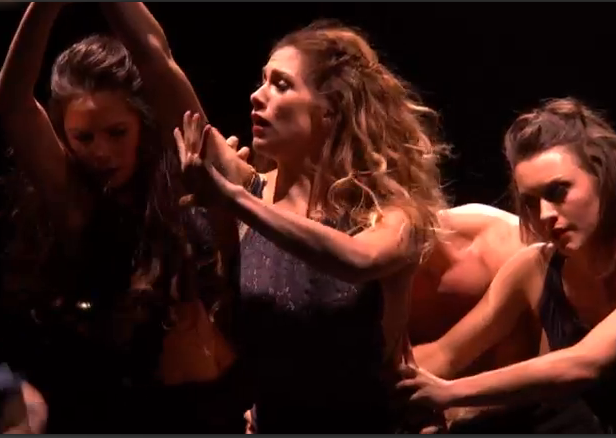 I see you, Melanie Moore.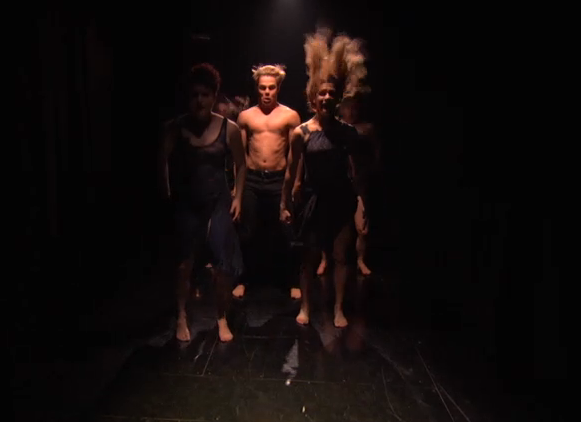 Is that a slow motion jump? Mind blown.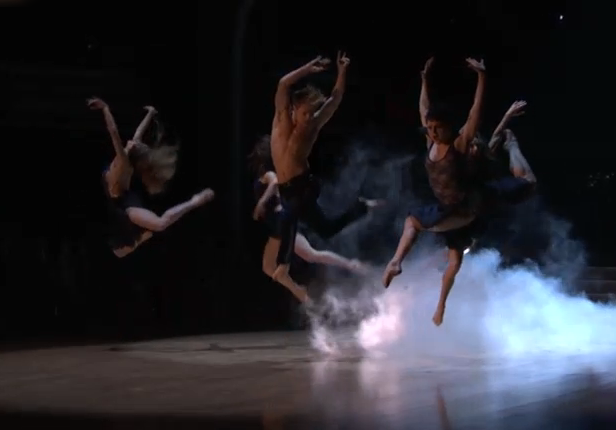 Love the use of water. This gives "dancing in the rain" a whole new meaning.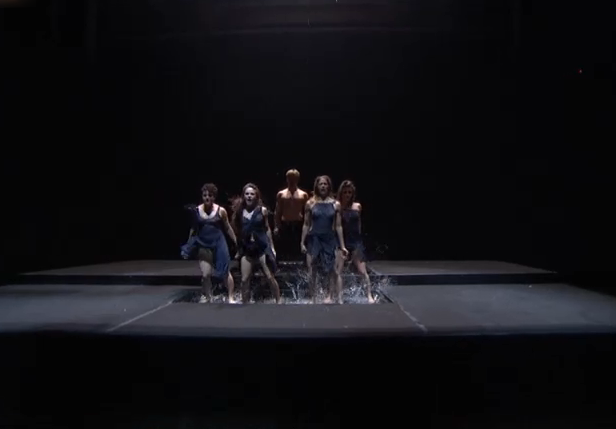 Best. Closing pose. Ever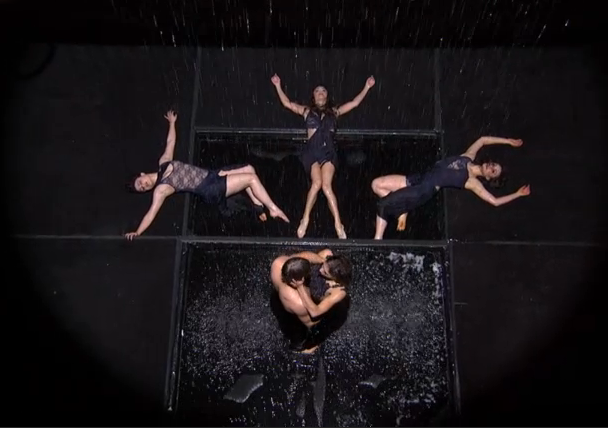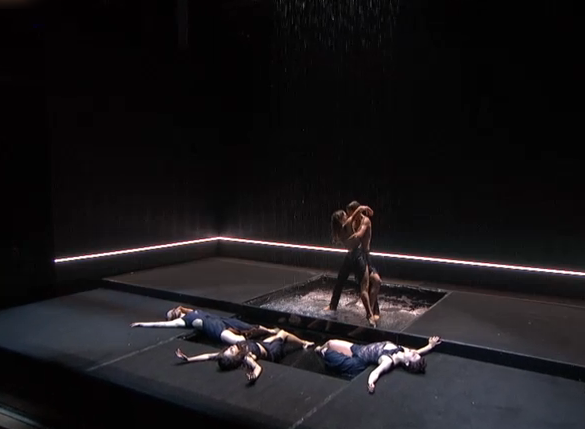 Forget to record the episode? Never fear, abc.com is here. Click here to watch.
Aug. 30, 2016 10:12AM EST
We called it (well, almost)! One of the fabulous Final Five is going to be cha cha-ing her way around the "Dancing with the Stars" ballroom in two weeks. And while Simone Biles might have to wait until next season to don her dancing shoes, the gymnast gracing the floor this go-around is an even more natural fit for "DWTS": Laurie Hernandez, whose deliciously dance-y Olympic floor routine earned her a forever home in our hearts.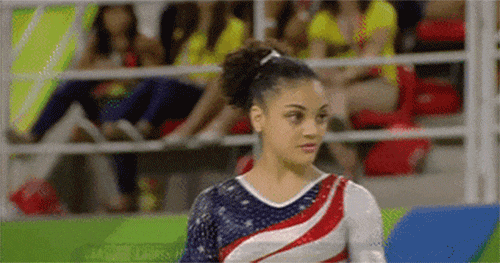 We'd like to request that all her "DWTS" routines begin with this exact wink, please and thank you. (via Giphy)
The full Season 23 "DWTS" cast list was revealed this morning on "Good Morning America," and while some of the other celeb choices left us scratching our heads (Ryan Lochte? Jeah no), there's lots of happy news on the pro front. For starters, the lovely Allison Holker is returning to show off her incredible post-baby body (dancing with, fittingly, Babyface). But also: Maks is back! Derek is back! CHERYL IS BACK, YOU GUYS!
Get your spray tan on and pull out your favorite bedazzled mini (as if you aren't already wearing it): Season 23 premieres Monday, September 12 on ABC. Here's the full cast list:
Maksim Chmerkovskiy and Amber Rose
Valentin Chmerkovskiy and Laurie Hernandez
Artem Chigvintsev and Maureen McCormick
Sasha Farber and Terra Jole
Derek Hough and Marilu Henner
Witney Carson and Vanilla Ice
Lindsay Arnold and Calvin Johnson
Jenna Johnson and Jake T. Austin
Allison Holker and Babyface
Sharna Burgess and James Hinchcliffe
Emma Slater and Rick Perry
Cheryl Burke and Ryan Lochte
Gleb Savchenko and Jana Kramer
Want more Dance Spirit?


Get Dance Spirit in your inbox