Keep reading...
Show less
The New York Dance and Performance Awards—known fondly as the Bessies—are back! They're the dance world's Academy Awards, if you will. Named after dance pioneer Bessie Schonberg, the Bessies are more and more impressive each year. 2015's nominees are no exception.
The list is huge and sparkling. There's all the ballet that made headlines this year, from Alexei Ratmansky's production of The Sleeping Beauty (nominated for Outstanding Revival), to New York City Ballet principals Robert Fairchild and Amar Ramasar (both nominated for Outstanding Performer), to NYCB Resident Choreographer Justin Peck's Rōdē,ō: Four Dance Episodes (nominated for Outstanding Production).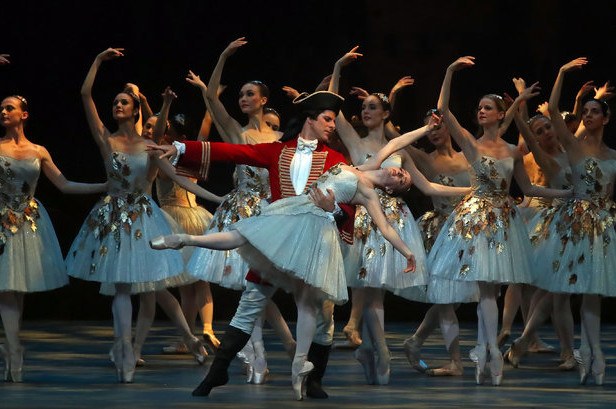 Gillian Murphy and Marcelo Gomes in Alexei Ratmansky's The Sleeping Beauty (Photo by Andrea Mohin)
There's also a ton of fascinating work that really highlights what the Bessies are about—truly performing and pushing boundaries. Talya Epstein's performance in Star Crap Method is one to note, as is Xavier Le Roy's Outstanding Production nomination for Retrospective, which took place at MoMA PS1 last winter.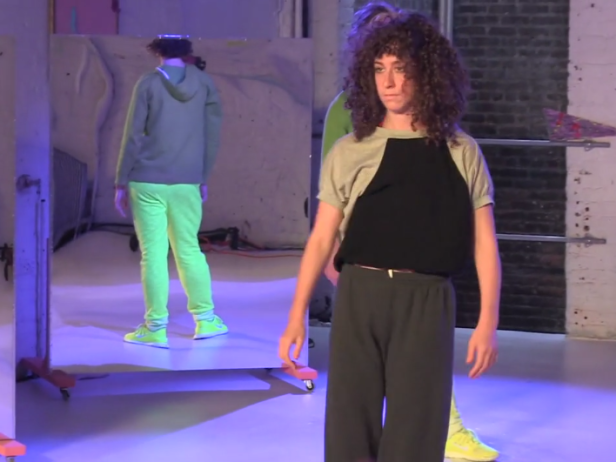 Outstanding Performer nominee Talya Epstein in Larissa Velez-Jackson's Star Crap Method (Screenshot via Vimeo)
The Bessies take place on October 19th and it's going to be a magical night for all of these deserving artists.
It's the day after Thanksgiving, and you know what that means: NUTCRACKER SEASON HAS OFFICIALLY BEGUN.
Frankly, given that everyone's been nutcrack-ing away in rehearsals for a solid couple of months now, we're all already feeling a bit burned out. But the dancers of New York City Ballet—who perform no fewer than 47 Nutcrackers each year—know exactly how to deal with that nuttiness.
Namely, by having an "alternate cast" of brilliant male dancers tackle Dew Drop.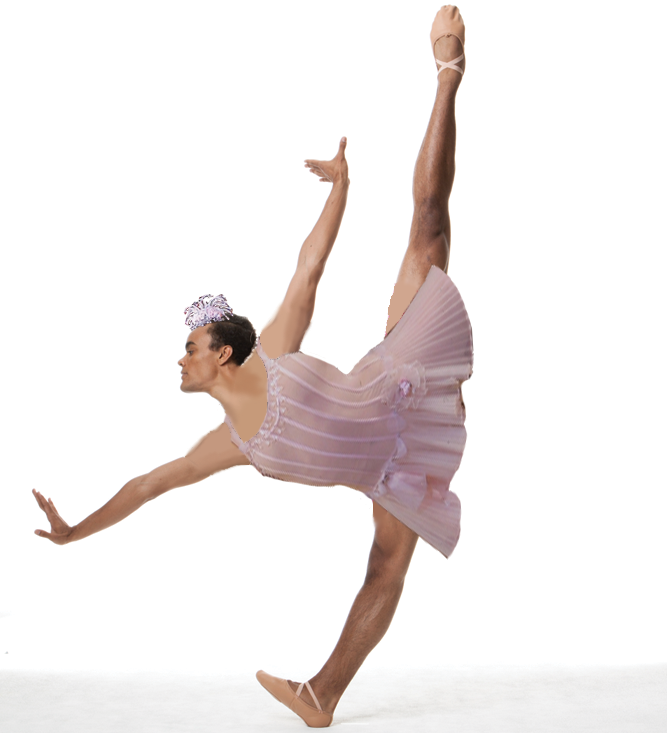 I'm sorry/not really. (Original photo of Taylor Stanley by Erin Baiano)
Thanks to corps dancer Indiana Woodward—who, for what it's worth, we'd love to see make her own Dew Drop debut sometime soon!—we have video evidence of the fabulous Dew performances given by principals Amar Ramasar and Andrew Veyette and soloist Taylor Stanley. They may have been rehearsal-only specials, but they were the specialist of specials.
Did these guys ever do the Dew. They DID the DEW UP.
Here's Amar:
And Andy:
And my personal favorite, the impossibly elegant Taylor:
(By the way: Stanley also got his Odette on back when the company was performing Swan Lake. GO WATCH IT NOW.)
Dec. 12, 2012 07:00AM EST
Many ballet fans' hearts broke when New York City Ballet soloist Kathryn Morgan announced in August that she was taking leave from the company to "focus on some medical issues."
Morgan, who's been one of our favorites since before she graced our January 2008 cover, has had a long-term struggle with hypothyroidism (an under-functioning thyroid). The condition is difficult for anyone to deal with, but it's especially devastating for dancers—it robs you of energy and causes weight gain.
But leaving NYCB doesn't mean she's stopped dancing. Morgan has been performing with Mobile Ballet, where she danced growing up, in her hometown of Mobile, AL. (She's also, by the way, started an adorable blog: ifthepointeshoefits.com)
The Mobile Press-Register just posted some lovely photos of Morgan as the Sugar Plum Fairy in MB's Nutcracker. (Her cavalier? None other than NYCB principal Amar Ramasar.) NYC fans may still be feeling bereft, but it's good to know this beautiful ballerina is happy, healthy—and onstage, where she belongs!
(All photos Jeff Kennedy/Press-Register)
[portfolio_slideshow nowrap=0 thumbs=true timeout=4000 showtitles=true showcaps=true showdesc=true]


Get Dance Spirit in your inbox