Sarah Lane as Clara in The Nutcracker (photo by Gene Schiavone, courtesy American Ballet Theatre)
American Ballet Theatre principal Sarah Lane charms audiences with her bright energy and crisp technique. The San Francisco, CA, native first started dancing at age 4 at a local community center, and at age 7 started training in Memphis, TN, at the Classical Ballet Memphis. Her family later moved to Rochester, NY, where she continued studying at the Draper Center for Dance Education. In 2002, she was a YoungArts Foundation winner in dance, allowing her to become a U.S. Presidential Scholar in the Arts. She joined American Ballet Theatre as an apprentice in 2003, was made a soloist in 2007, and was promoted to principal last fall. Recently, she originated the role of Princess Praline in Alexei Ratmansky's Whipped Cream. Catch her later this spring during ABT's Metropolitan Opera season. —Courtney Bowers
Keep reading...
Show less
Erica Lall (photo by Rachel Neville)
As a student at Houston Ballet's Ben Stevenson Academy, American Ballet Theatre corps member Erica Lall saw iconic former Houston Ballet principal Lauren Anderson on a regular basis. "I think I assumed her position as an African-American principal dancer was a one-time thing," Lall says. "Lauren became a principal in 1990. Why aren't there dozens of brown swan queens now?" In 2013, when Lall came to NYC for the ABT summer intensive, she registered for two weeks at Dance Theatre of Harlem. "I wanted to experience ballet in an environment where I could feel comfortable and proud of my brown skin," she says. "But I didn't have to wait, because I found acceptance at ABT right away."
Lall, who counts her colleague Copeland as a role model, is proud to be the first recipient of the Josephine Premice Fales/ABT Project Plié award, which allowed her to pursue training at ABT. "The award is one of my greatest inspirations to work relentlessly," she says. But, she adds, "the last thing I want to hear is that my talent was secondary to the need to add color." Those who've seen her ebullient, expressive dancing onstage with the company know she needn't worry.
Rachel Hutsell (photo by Rachel Neville)
New York City Ballet corps member Rachel Hutsell was practically destined to join the company: "When I was about two years old, my grandmother gave me a video of New York City Ballet performing George Balanchine's The Nutcracker, and I watched it every single night for two years!" she says. "That was what first sparked my love of dance." Now, her preternaturally assured dancing makes her a natural fit for her dream company.
Hutsell—who hails from Houston, TX, and trained at Allegro West Academy of Dance until she enrolled at the School of American Ballet—initially had more anxiety about making it in NYC than about her racial identity. "In my apprentice year, I was asked to be part of a New York Times piece on diverse dancers. I kind of woke up and realized, 'Oh, that's right. I'm black. And I'm part of this conversation.' " She's disappointed that that conversation has taken so long to happen. "We want to see beauty and diversity come together in unity, because that's what America is," she says. "Misty has gone out there and said, 'I'm diverse, I'm beautiful, and I'm going to succeed.' And that's an important example for all of us."
India Bradley (photo by Rachel Neville)
Dance runs in India Bradley's family: Her mother is a dance teacher and a former member of Alvin Ailey American Dance Theater. Unsurprisingly, Bradley ended up in dance classes at a young age, studying a little bit of everything but falling hardest for ballet. After training at Dance Theatre of Harlem and the School of American Ballet, Bradley earned her apprenticeship with New York City Ballet last year. Tall and impossibly long-limbed, she's brought a compelling mix of energy and delicacy to a slew of corps roles, as well as some featured parts in The Nutcracker. "I love the fast pace of the company," she says. "You have to keep up. You see how focused everyone is, and you want to work that hard, too."
Bradley grew up idolizing NYCB principals like Wendy Whelan and Tiler Peck, and aspires to join their ranks. "There's a lot of discussion at the moment about the fact that there has never been an African-American female soloist or principal in the company," she says. "I would love to be the first black female to get to that point. I don't necessarily want it for me; it's more just that it needs to happen. It's not about my success. It's bigger than that."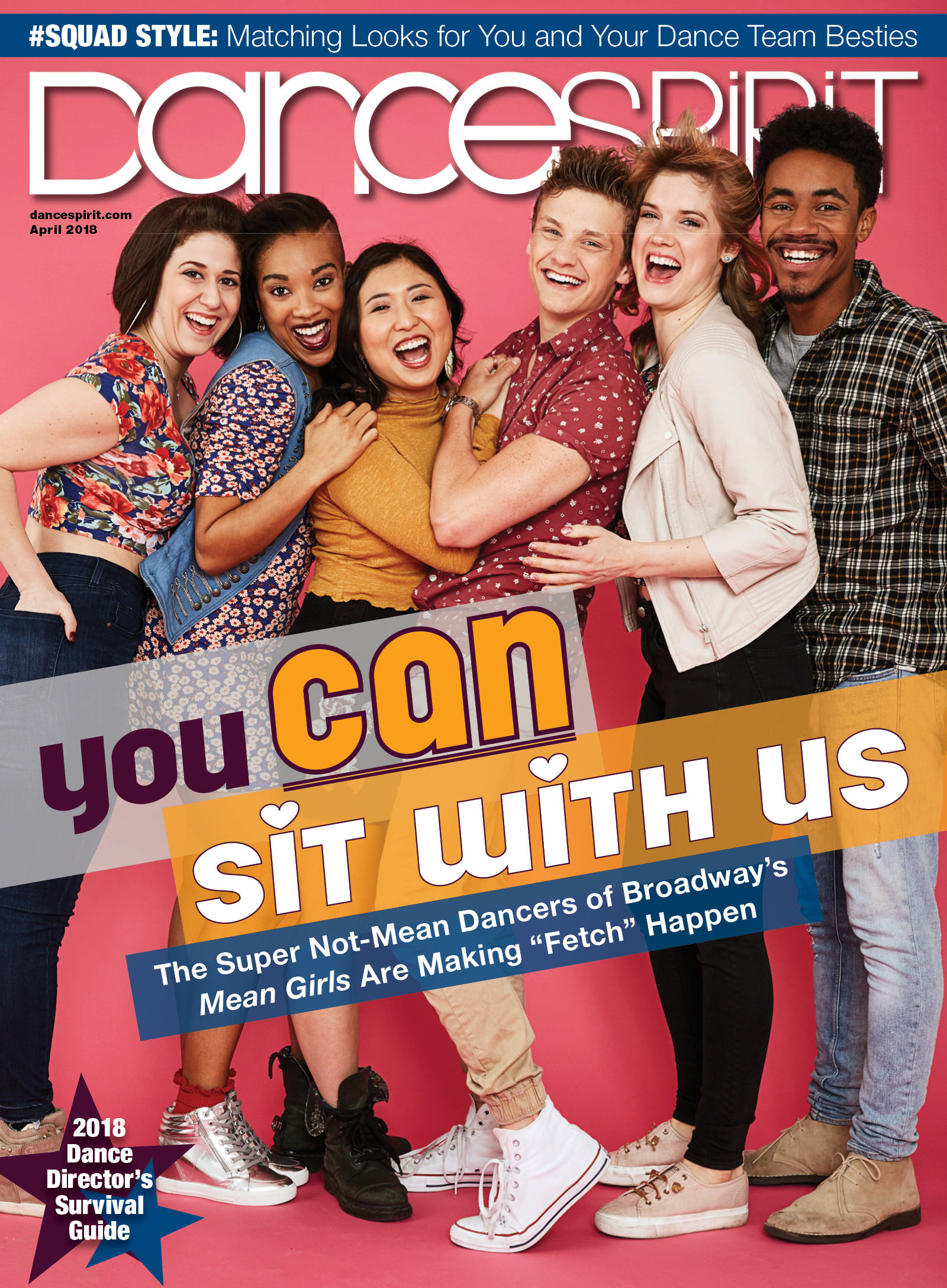 Get Dance Spirit in your inbox