Mar. 23, 2017 07:36PM EST
Hot new musical alert! Producers announced last week that Bandstand, a super dance-y new show and one of Andy Blankenbuehler's latest projects, will open on the Great White Way in April 2017. Hamilton heavyweight Blankenbuehler, who led Bandstand's original creative team during its initial run at the Paper Mill Playhouse in 2015, is serving as both director and choreographer.
The jazzy show is set in a 1945 nightclub and centers on a radio contest searching for the next big swing band. So far, the only cast members announced are the leads: Tony nominee Laura Osnes (known for Cinderella), who plays a singer and WWII widow named Julia, and Corey Cott (of Gigi), who plays Donny, a singer/songwriter and WWII veteran hoping to win the contest.
"As a director, I'm so lucky to be involved with a show that is so rich in emotion and heart," Blankenbuehler said to BroadwayWorld.com. "As a choreographer, I'm over the moon to be dancing to a score that sizzles like nothing else on Broadway."
And he's not kidding. Check out the promo video from the show's Paper Mill run and get excited, because the choreo is seriously FIERCE. ?
Mar. 23, 2017 10:55AM EST
Broadway on TV alert! Broadway on TV alert! PBS is airing a new documentary this week that gets down and dirty with the team behind the current revival of Annie.
"Annie: It's the Hard-Knock Life, From Script to Stage" zooms in on the creation of a single number in the show (that'd be "It's the Hard-Knock Life," of course). There's a ton of interesting footage of both the super-talented orphans and the awesome creative team—including one of our all-time faves, choreographer Andy Blankenbuehler—at work. You'll get a look at everything from the costume and set designs to the dance rehearsals. And naturally, there's plenty of the cast of orphans just being their insanely cute selves.
The film airs this Friday, June 28 at 9 pm EST (click here to check your local listings). In the meantime, take a peek at this trailer, which features Blankenbuehler doing his not-to-be-missed "angry orphan" face:
Feb. 11, 2017 12:00PM EST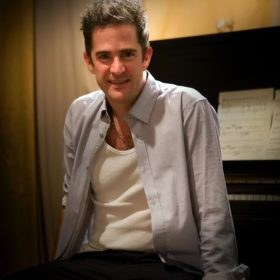 Andy Blankenbuehler (photo by Jeremy Daniel)
Backstage at BroadwayCon 2017, Hamilton's Tony-winning choreographer Andy Blankenbuehler told DS all about his new Broadway show Bandstand, which starts previews March 31. Set in 1945, Bandstand follows a ragtag group of just-returned World War II veterans forming—what else?—a swing band, so they can enter a national talent contest. Whether you're a longtime Hamilfan or just dream of dancing for a top Broadway choreographer like Blankenbuehler, trust us: this exclusive Q&A is major motivation.
Dance Spirit: How does your choreography fit into the story of Bandstand?
Andy Blankenbuehler: Whenever we're in reality, it's 1940s–style movement. In a swing club, we're doing authentic swing dancing. But what if in the song, a character goes inside their head and they're singing because they love that person across the room? Choreographically, I feel like the moment can suspend. I never want the show to look contemporary, like it's modern dance or hip hop. But I have the ability in the show to take big gambles. For example, if the moment is moving and shaking and the character is in a rush, the people around them could tap dance. They could be stomping their feet or banging trumpet cases on the floor. Also, the characters in this show were in a war. I can steal all this physical imagery from that. What does it look like to lay in a trench and throw a grenade? That can become choreography.
DS: What do you look for in dancers at auditions?
AB: Because I'm not dealing with abstraction, number one is that I always need people in a show who can really look like real people, who can play parts. I need a person who knows what love is, who knows what loss is, who knows what struggle is. I need to see reality in people. But in every show, it's also technique, technique, technique. We need so much versatility and depth. If you look at the original company of Hamilton for example, each of those dancers was a beautiful dancer. They were also unbelievable performers, people, characters and stylists. And that's necessary in a show because as far as I can dream, I need them to be able to go there with me.
DS: What's your favorite dance moment from Bandstand right now?
AB: We've been exploring the depth of the piece, because these are really complicated characters and situations. There's a moment when the men are up all night long, each in their own house. They know that they're going to have nightmares, so they don't want to go to sleep. I staged it so a dancer is literally leaning on their back the entire time. Wherever they go onstage, they have a person attached to them, like they can't shake their ghosts. That was when I first unlocked how this show can have a contemporary sensibility. A show written in the forties wouldn't necessarily have done that, but a contemporary musical like ours can take those chances.
Check out Blankenbuehler's contemporary/classic/amazing moves in this new TV commercial for Bandstand:
May. 09, 2016 06:03PM EST
Breaking news, Broadway babies! The Cats revival casting has finally been announced—and it's a fabulous who's who list of major dance celebs.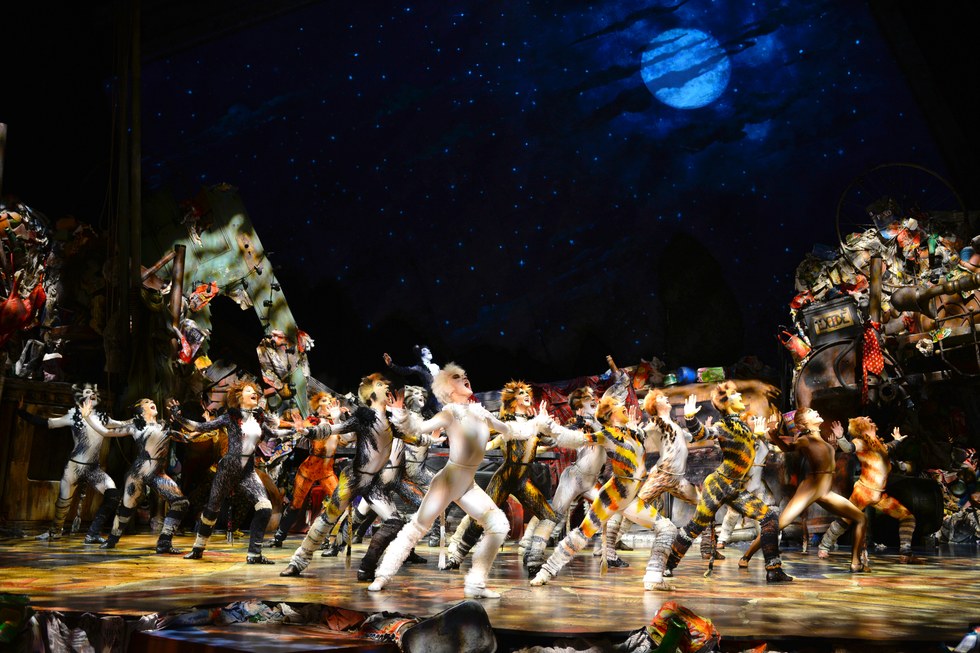 The London Cats revival (courtesy DKC/O&M)
Leading the way is the amazing Ricky Ubeda as Mr. Mistoffelees. The "So You Think You Can Dance" Season 11 winner is no Great White Way newbie: He made his official Broadway debut last year, when he joined the ensemble of On The Town. But it is his first time playing a major role—and showing off his singing chops solo!
The list also includes other On The Town alums: New York City Ballet soloist Georgina Pazcoguin as Victoria (aka the super graceful "white cat"), and Jess LeProtto (also of Newsies and "So You Think You Can Dance") as the mischievous Mungojerrie.
Other highlights? Shonica Gooden—fresh off her Hamilton run—will play Rumpleteazer; New York City Dance Alliance all-star Kolton Krouse will make his Broadway debut as Tumblebrutus; and fellow NYCDA kid Corey Snide, a Juilliard grad who was one of Billy Elliot's Billys, will play Coricopat.
One thing's for certain: This cast of A-list dancers + Andy Blankenbuehler's choreo is sure to = Broadway gold. The production officially opens July 31. Get your tickets now, and check out the full casting list here.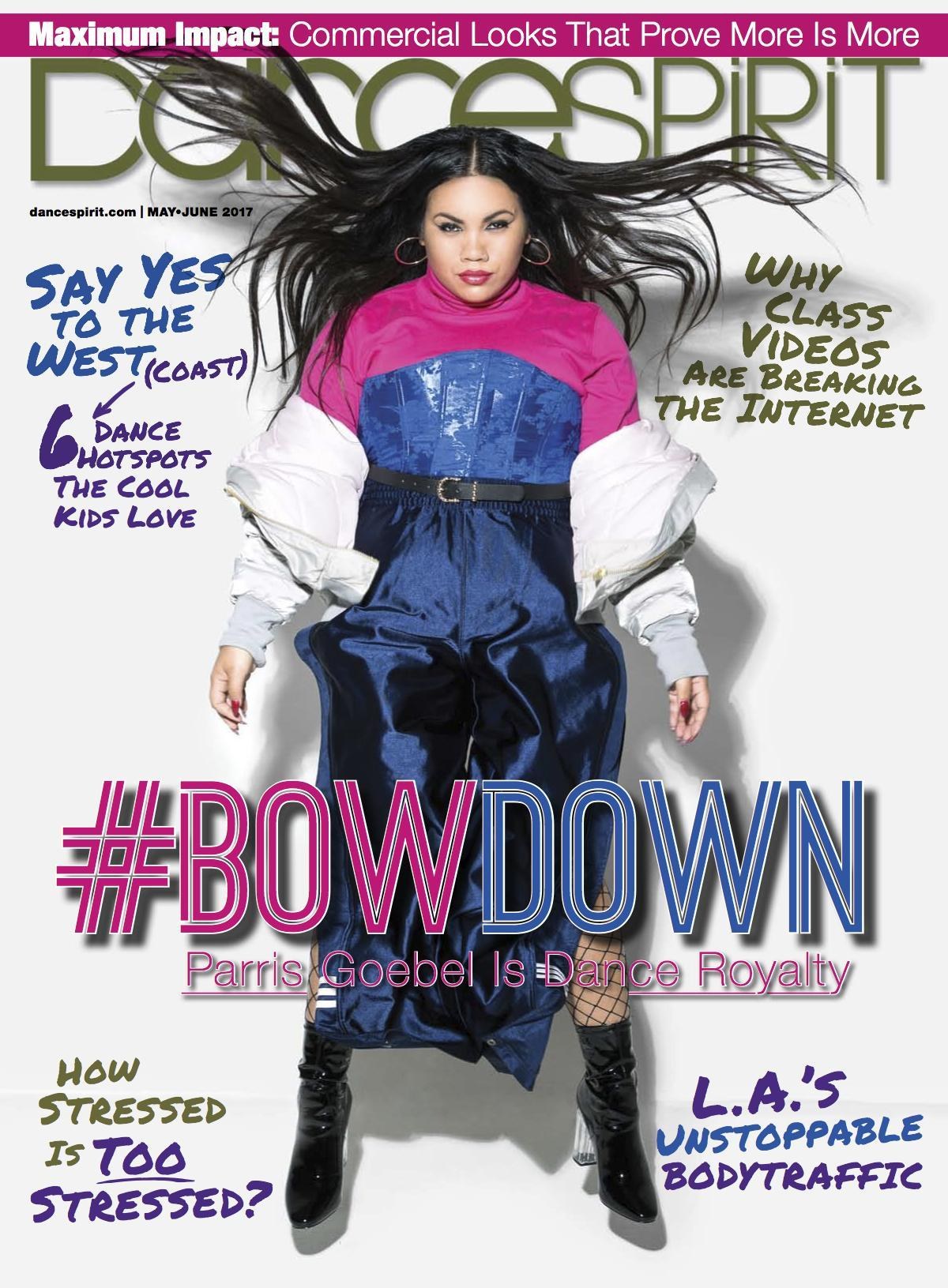 Featured College Dance Program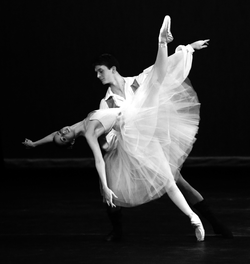 Get Dance Spirit in your inbox