Addison Ector and Shanna Irwin of Complexions Contemporary Ballet (@rachelnevillephoto, via Instagram)
If you find yourself anywhere near NYC's über-chic Park Avenue between Monday, August 14 and December, you'll want to hightail it to PurePoint Financial's new Financial Center to check out a surprising collaboration with one of the dance world's shining stars.
Keep reading...
Show less
Why are dancers getting psyched about New Orleans-based Heather Hansen?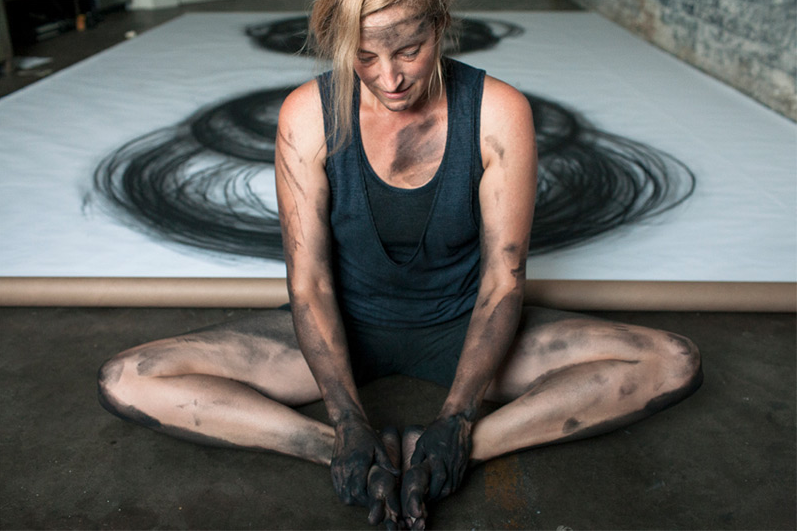 Heather Hansen in Emptied Gestures (Photo by Bryan Tarnowski)
Well, you can probably tell by her perfect butterfly pose (and her charcoal-covered body) that she's no ordinary visual artist. In Emptied Gestures, Hansen experiments with something she calls kinetic drawing—basically, movement captured on canvas, with the entire body serving as the paint brush. Just like a dancer, she uses her body as an instrument.
Hansen opened her creative process to an audience at Ochi Gallery in Idaho, giving them the opportunity to witness the actual choreographed "gestures" that she "empties" onto the canvas.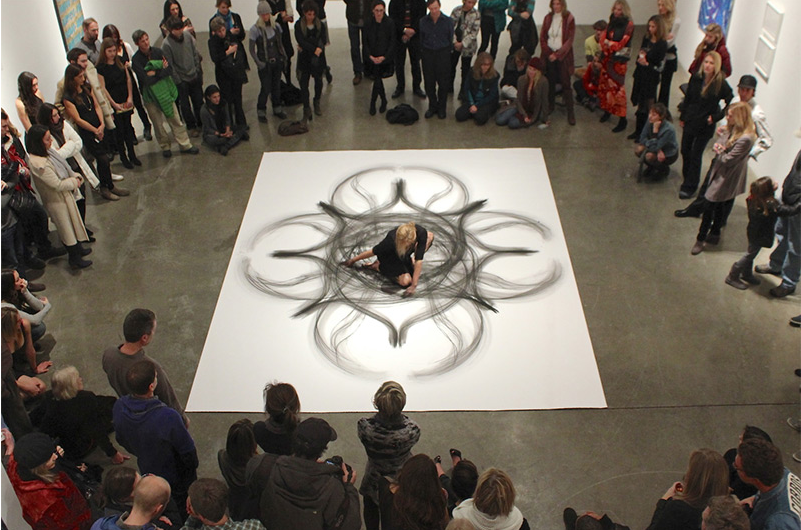 Hansen performed Emptied Gestures for an audience at Ochi Gallery in Idaho (photo by Spencer Hansen)
So is Heather Hansen a dancer? A painter? A performance artist? All three? Does it matter? Check out this condensed video of Emptied Gestures, and then decide for yourself!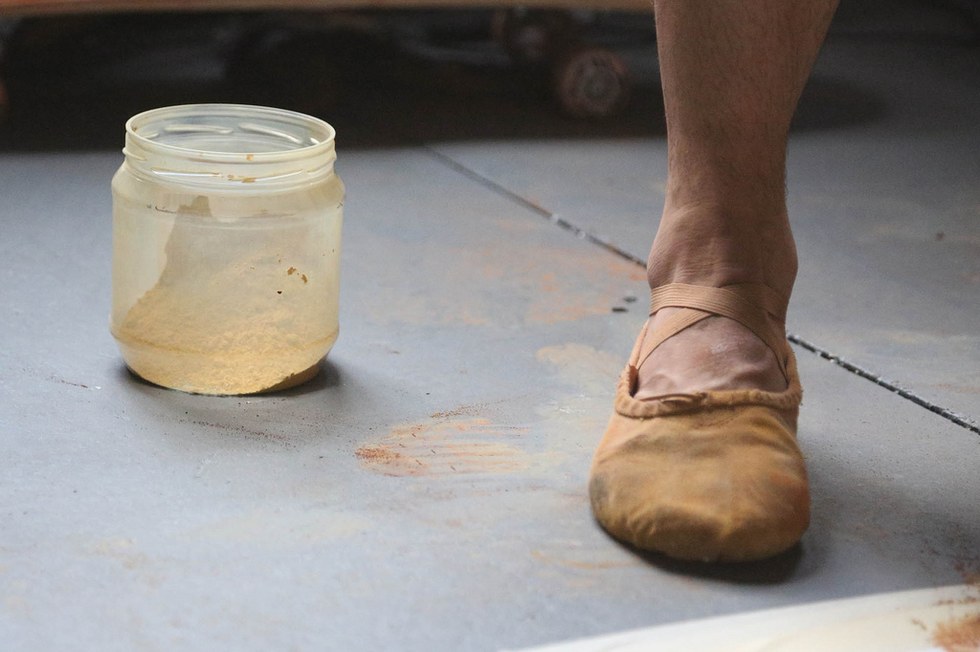 You've probably heard dance described as "poetry in motion" at least once. But who would have thought that dancers could literally create painting in motion? London-based visual artist Luis Casanova Sorolla has.
Since 2011, he's been hard at work on his "Signapura" ("pure signature") art project. Sorolla enlists dancers from the Wiener Staatsballett to have the bottoms of their feet painted and dance, dance, dance on a white paper-covered floor.
The results—both the actual paintings and videos of the virtuosos' live performances—are amazing. I mean, check out First Soloist Davide Dato's incredible strength as he scatters colored sand across the canvas:
But "Signapura" isn't just about making pretty pictures, on paper or throughout space. "It lets us see the beautiful lines and shapes our bodies can create, while not really worrying about the esthetic results during the process," Sorolla says.
High art that celebrates the joy of dancing? Count us in! You can watch videos of the Signapura creative process (read: gorgeous dancing that just happens to create stunning visual art) on Luis' website.


Get Dance Spirit in your inbox