Apr. 07, 2017 08:21PM EST
Keep reading...
Show less
Mar. 23, 2017 05:59PM EST
Auditions are like vegetables: Are they the most delicious food? Probably not. Are they essential for your growth as a dancer? Definitely.
We love asking the pros for their advice, because we know the important role auditions play in every dancer's career. Whether we're breaking down the basics for first-time auditionees, giving you real talk on mistakes you don't know you're making or keeping it light with stories of pros' worst audition mistakes, we're always looking for tips to help you make it to the final round.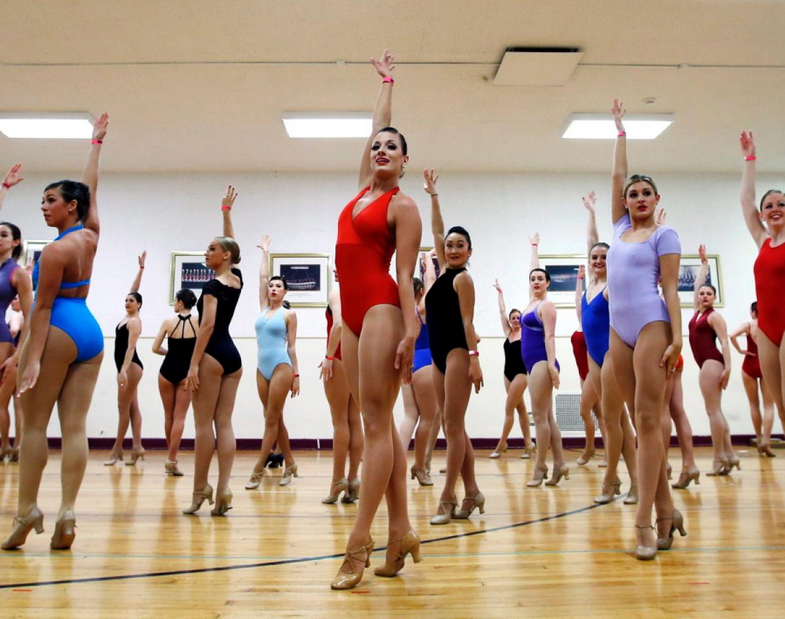 A Rockette audition (photo via New York Daily News)
With audition season almost upon us, who better to share advice than our favorite leggy ladies, the Radio City Rockettes? We love that they hold auditions every year and are always on the lookout for new performers. Here are some of their top tips for a solid audition experience:
Review all of the audition requirements and guidelines...more than once. (You do NOT want to be that girl who brought black shoes when tan ones were required.)

Use a folder or envelope to hold all your paperwork, like application forms, audition fees, headshots and resumes (and extra headshots and resumes).

If you're asked a question or interviewed, listen carefully, take a breath and then speak. (It's not a great feeling to blurt out an answer, accidentally interrupt someone and then have literally no idea what you just said.)
Mar. 23, 2017 03:14PM EST
Ballroom dance is everywhere these days. Whether you're looking to land a spot on "So You Think You Can Dance" or hoping to find work on a commercial tour, having some ballroom training is increasingly necessary to stay competitive. Of course, the best way to prepare for an audition is to take lessons in the style. But what if your studio doesn't offer any ballroom classes? Dance Spirit turned to the pros to learn a few key elements that can help you put your best heeled foot forward.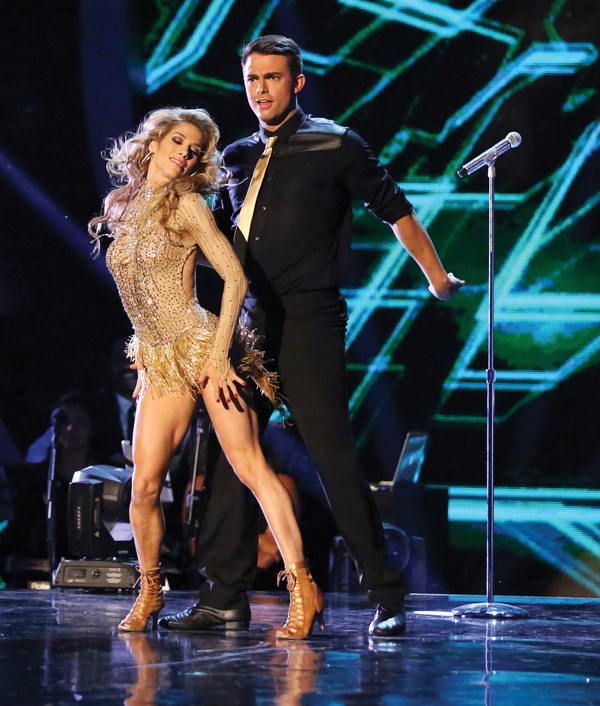 Allison Holker honed her ballroom skills at Utah's Center Stage Performing Arts Studio before competing with actor Jonathan Bennett on "Dancing with the Stars" Season 19 (photo by Adam Taylor, courtesy ABC)
Musicality
"The first thing you'll notice is that the rhythms in ballroom are intricate, and they may be different from what you're used to," says Center Stage Performing Arts Studio director Kim DelGrosso, who helped contemporary celeb Allison Holker prepare for "Dancing with the Stars" Season 19. Delgrosso advises paying special attention to the phrasing and musical foundation of the steps. In some styles, like the cha-cha, the step "breaks"—that is, shifts direction to the front, back or side—on the 2-count, instead of the 1. This can be tricky for dancers who are used to feeling rhythms in square, 8-count phrases.
The Lower Body
Ballet and contemporary dancers tend to have high centers of gravity, while most ballroom styles are earthy and low. Think of initiating movement from a place below your navel.
Hip action—a hallmark of Latin styles—originates from your feet. But maintaining a strong connection with the floor helps you move fluidly around the room in any style. "SYTYCD" All-Star and "DWTS" pro Chelsie Hightower notes that she can always spot ballroom
beginners because they pick up their feet too much, which creates clumsy, rigid movement.
"It has to be clear whether your weight is on your front foot, back foot, or split between them," Hightower says. "In Latin dancing, for example, you'll always lead with your toe, and your feet will always stay parallel in a very slight turnout." And get comfortable dancing in heels, since they change your weight placement, making precise footwork more challenging.
The Upper Body
Whether you're working in a standard dance frame with a partner or performing solo, a strong upper body is crucial. In a standard-style frame, Hightower suggests imagining your biceps being pulled out to the sides, while your head and spine reach up and down in opposition. "It's like a T-shape," she says.
When you're on your own, make sure to mimic the choreographer's arm movement precisely, and don't forget about your hands. "Your hands are never relaxed," Hightower says. "Think of holding a deck of cards between your middle finger and thumb with laser beam energy shooting out of your fingers."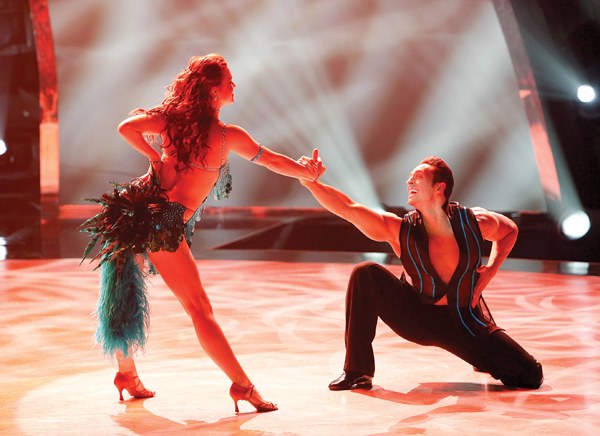 Valerie Rockey sambas with All-Star Ryan Di Lello on "SYTYCD" Season 11 (photo by Adam Rose, courtesy FOX)
In the Moment
In a style that rewards confidence, energy goes a long way. Louis Van Amstel, a "DWTS" pro who often choreographs for non-ballroom dancers on "SYTYCD," says to "let your personality shine through," regardless of your experience. (Remember how Ricky Ubeda and Valerie Rockey nailed their first-time waltz on "SYTYCD" Season 11? Their chemistry and charisma made both ballroom novices look like they'd been doing the style for years.)
While your instinct may be to apologize for being unfamiliar with the steps, stay positive and enthusiastic. "Don't talk yourself down," Del Grosso says. Shadow the best dancer in the room to pick up the minute details, especially those the choreographer may not be verbalizing.
Above all, don't worry if you don't get everything immediately. "It takes years to train in this style," Hightower says. "But more than anything, get the flavor of what the judges are looking for. Nine times out of 10, it is about faking it till you make it. The more confidence you can have in your dancing, the better the audition will go."
Mar. 23, 2017 11:25AM EST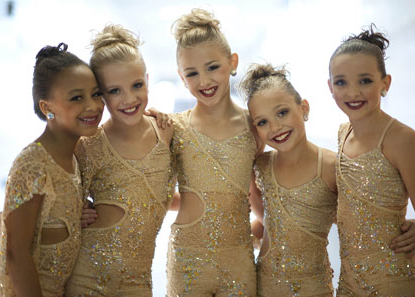 These could be your new BFFs!
Calling all comp kids! Are you dreaming of making your small-screen debut? If you think your leaps are as strong as Maddie Ziegler's, your shimmies are as fierce as Asia Monet Ray's and your pirouettes are as sharp as Chloe Lukasiak's, now may be your time to shine! Here's the catch: Your mom (or dad!) has to be on board as well.
Why? The infamous Abby Lee Miller is looking for new kids and their parents to add to the cast of "Dance Moms"—and possibly "Abby's Ultimate Dance Competition."
Auditions for dancers 13 and under will be held in Orlando, FL (Oct. 25), Atlanta, GA (Nov. 8), and NYC (Nov. 23). Find out more and register at dancemomscasting.com.
See you on TV!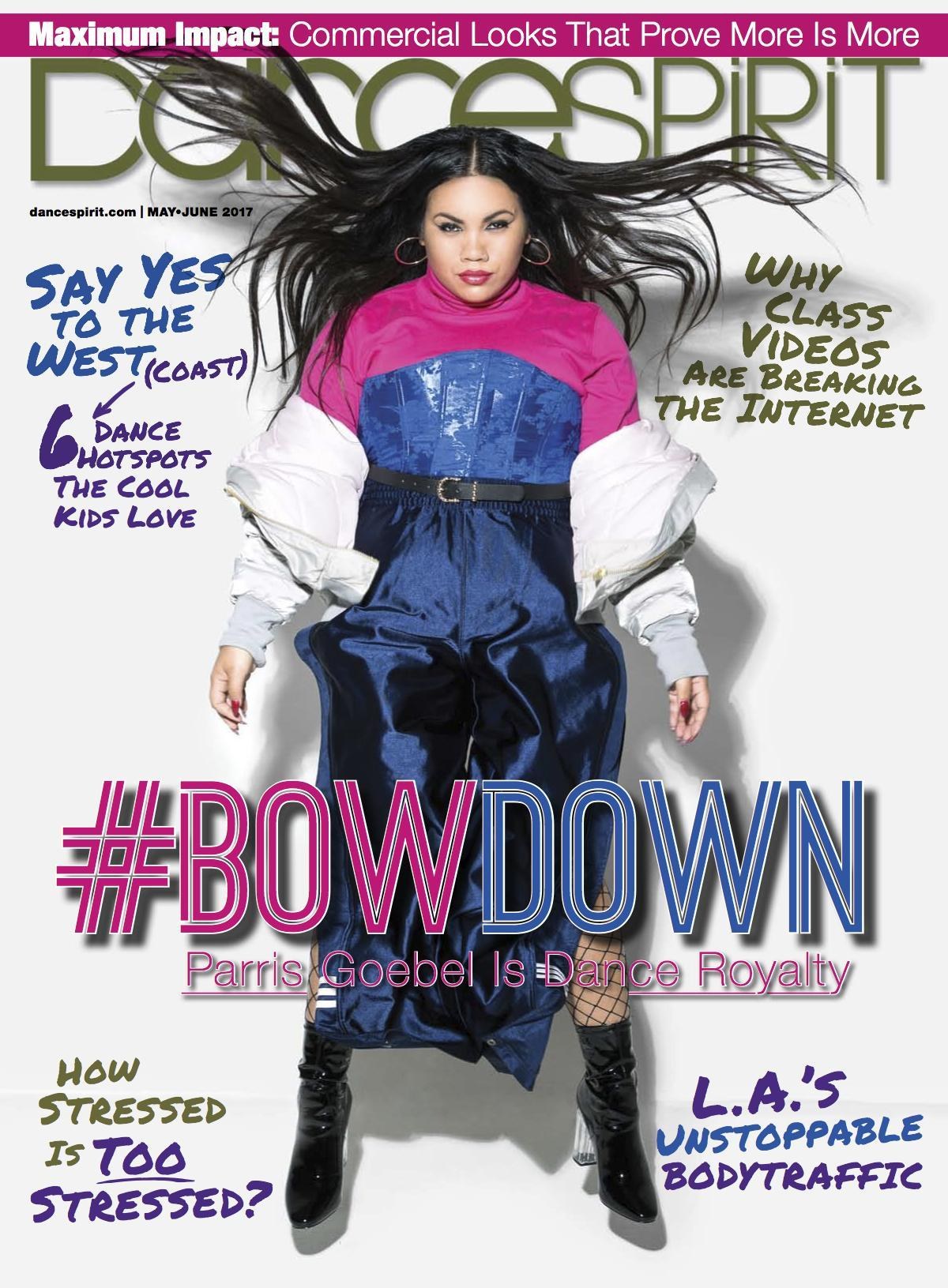 Get Dance Spirit in your inbox