DeBona in Rite of Spring (Luke Isley, courtesy Ballet West)
Ballet West's Allison DeBona first became a major figure on the pop-culture scene with her stint on The CW series "Breaking Pointe." Her ethereal grace and commanding stage presence have kept her there since. DeBona trained with the Parou Ballet Company (now New Castle Regional Ballet) in New Castle, PA, and the Pittsburgh Youth Ballet while growing up. She later attended Indiana University and graduated with a bachelor's degree in ballet before joining Ballet West in 2007. In 2011 she was promoted to demi-soloist, was given the soloist title in 2013 and, finally, was named first soloist in 2015. Catch her next month in the company's production of Madame Butterfly, and read on for The Dirt!
Keep reading...
Show less
Hey hey hey! What's going on, TSwift nation? We're guessing that, even six months out, you're still obsessed with "Shake It Off." Because who isn't? It's straight-up the Best Gym Song of All Time. (Seriously, it's the perfect elliptical machine tempo—try it!)
It also, of course, boasts one of the Best Crazy Dance Videos of All Time. There's nothing quite like Tay Tay in a tutu. Which brings us to the real subject of this blog post: Those "Shake It Off" tutus? Turns out, they're actually Ballet West's Swan Lake costumes. Such a great factoid, right? And now, BW is giving fans a chance to win one of the very tutus used in the "Shake It Off" video. That's right: This is your chance to own a part of both music video and ballet history.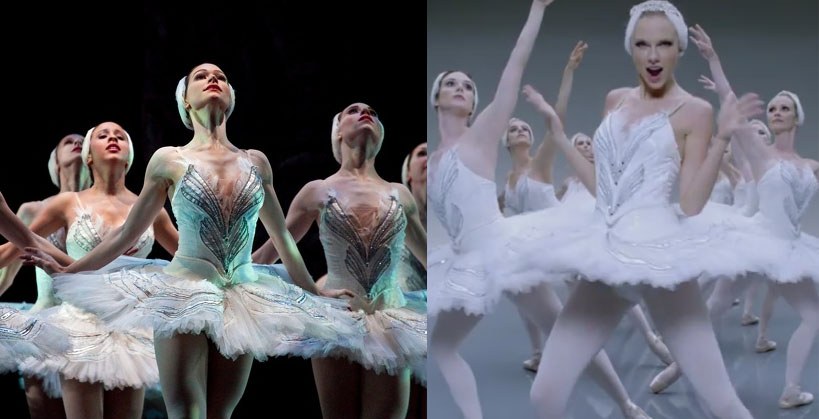 Left: BW in Swan Lake. Right: Taylor in "Shake It Off." TWINSIES. (left photo by Luke Isley via BW)
The costume in question is currently being displayed at Salt Lake City's Janet Quinney Lawson Capitol Theatre, where BW is in the middle of a Swan Lake run. But you don't have to be in Utah to enter the giveaway. Just click here to fill out the entry form. (The contest is technically free, but there's a suggested donation of $10 per entry, with proceeds going to BW—a worthy cause!)
After you've hit "submit," feel free to commence daydreaming about doing this...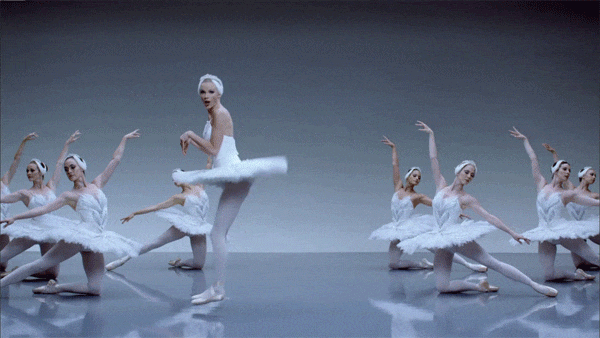 ...and this...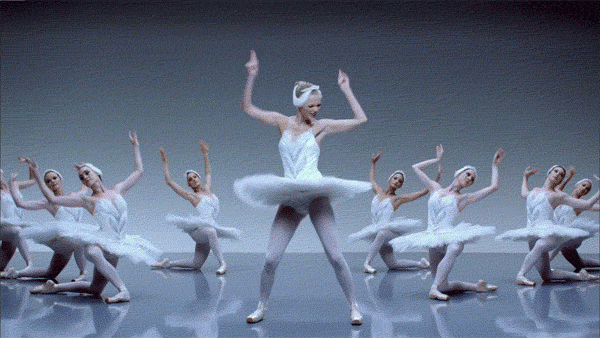 ...and maybe a little of this. (Or, OK—a lot of this.)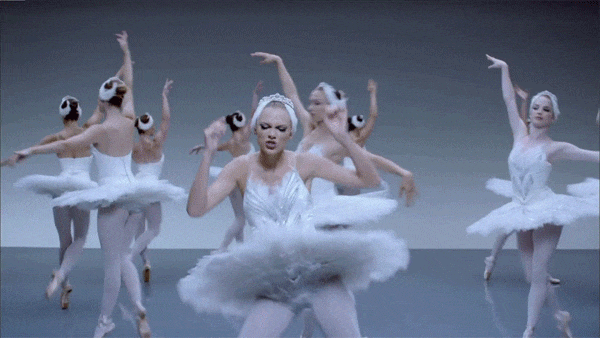 Jul. 15, 2013 11:49AM EST
Brace yourselves, bunheads: Season 2 of "Breaking Pointe" premieres one week from today. ONE WEEK! Let the countdown begin!
Actually, you don't even have to wait those seven long days for your next peek at the Ballet West reality series, because it turns out "Entertainment Tonight" got their hands on some footage from the second season. The clip follows the five ballerinas hoping to dance Cinderella in the company's upcoming production of the fairytale classic. Drama! Intrigue! Frederick Ashton's beautiful choreography! Adam Sklute pretending he doesn't already know exactly who will be dancing Cinderella at this point, but hey, he'll play along for the sake of the show!
Feast your eyes—then tune into The CW next Monday, July 22 at 9/8 c for the "Breaking Pointe" season premiere. Eee!
May. 22, 2013 11:32AM EST
Heads-up, bunheads: "Breaking Pointe," the reality show following Utah's Ballet West, returns to The CW for its second season July 22. And thank goodness, right? It's one of the few mainstream portrayals of ballet that comes close to getting at the actual reality of the ballet world.
That said, because this is The CW we're talking about—you know, the network that brought you that soapiest of all non-actual-soap-operas, "Gossip Girl"—"Breaking Pointe" had plenty of drama last season, too. Did we love that side of the show, in theory? Not really. Could we stop watching it, in practice? Nope again.
The first trailer for "BP" round 2 just came out, and it's a drama-rama doozy. Ronnie is injured! There's a hot new dancer dude in town! Christiana might be feeling threatened by Beckanne! Allison and Rex are broken up...again!
On the plus side, there are hints of some pretty serious dancing going on, too. (Here's hoping season 2 includes quality footage of the company working on Balanchine's gorgeous Jewels, which they performed in April.)
Take a look!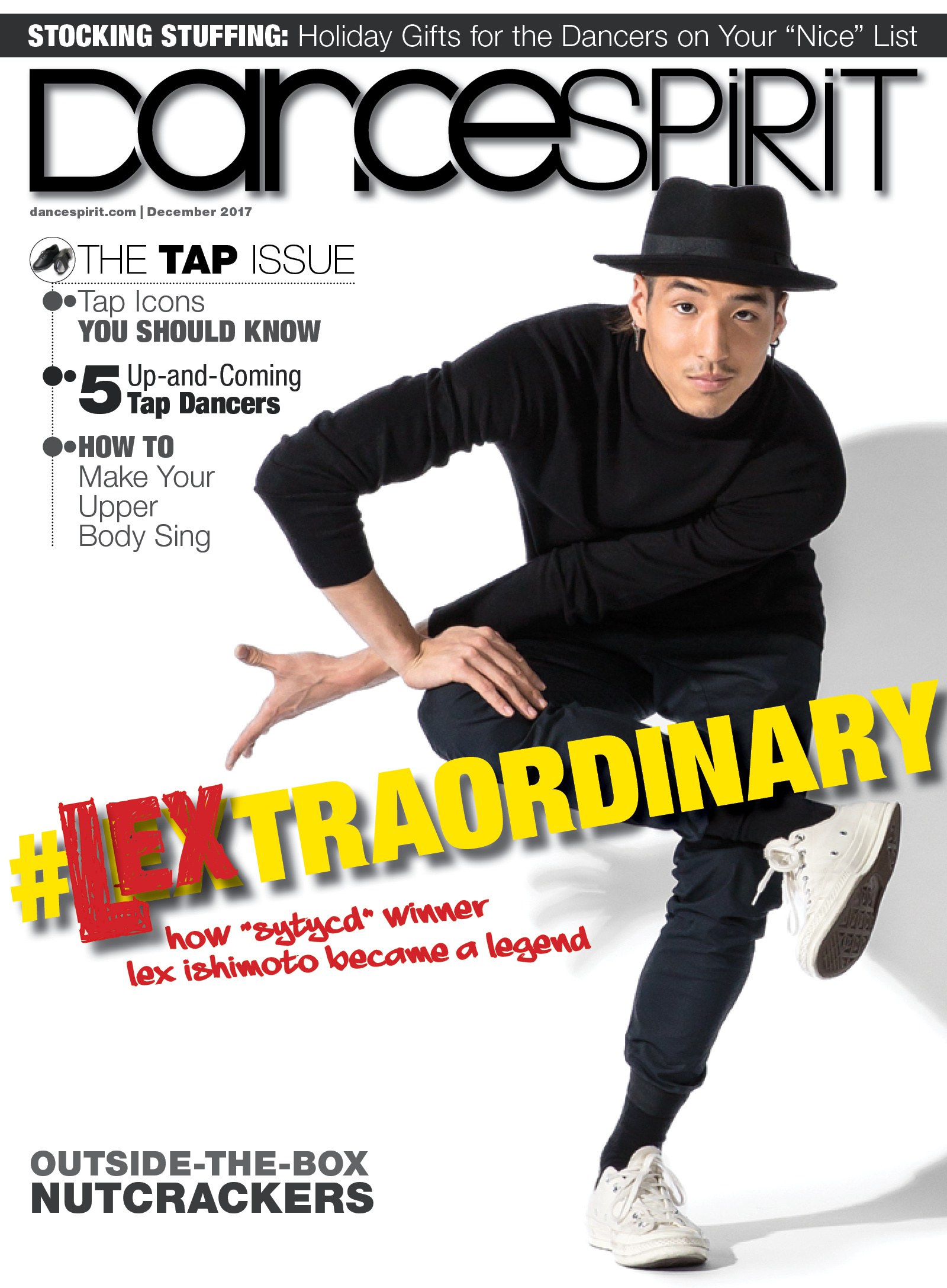 Get Dance Spirit in your inbox