Thinkstock
You know that feeling: At 2 pm, like clockwork, your energy dips and your hunger spikes. The "midday slump" can be a busy dancer's worst enemy. Luckily, you can avoid it by managing your hunger over the course of the day with strategic snacking. We broke down the best times to satisfy your hunger—and what to eat to keep you dancing.
Keep reading...
Show less
Thinkstock
With summer comes sun-kissed skin—except when you're in the studio all day! When you find yourself months into peak sun season with no tan lines to show, reaching for a bottle of self-tanning lotion or spray seems like the perfect quick fix. It's easy, cheap, safer than broiling in the sun all day and convenient—you just lather it on and go, right? Not exactly. From streaks to splotches, self-tanner can go very wrong. If you're worried about overdosing on the orange, don't sweat (that'll only make it worse!): DS rounded up the best tips to tame your faux tan.
Keep reading...
Show less
Tape can be your friend when it comes to pain management—from chronic injuries, like plantar fasciitis and Achilles tendonitis, to acute injuries, like ankle sprains. "When applied correctly, tape can help a dancer support and protect an overworked muscle, tendon or ligament by limiting its movement," says Alison Deleget, a certified athletic trainer at the Harkness Center for Dance Injuries at NYU Langone Medical Center. Taping can also assist in the healing process by providing compression and reducing stress on the injured body part.
Of course, tape isn't a magic fix. It shouldn't be used as a long-term treatment, nor should you depend on it as an everyday coping mechanism. "It's just one tool in your recovery toolbox—in addition to rest, ice and physical therapy," Deleget says. We asked her to share some dancer-friendly taping methods to get you back on your feet.
You'll need: Elastikon
Three Taping Methods to try
•Deleget recommends wearing Elastikon only when you're dancing. The adhesive can irritate your skin, so it's not something you'll want to wear all the time.

(Photos by Lucas Chilczuk)
Method 1: Arch Support
Good for: plantar fasciitis
Measure and cut a piece of tape to fit around the arch of your foot. The red line along the center of the tape should line up with the navicular bone on the inside of your foot, which you can find by sliding your fingers down and in front of your anklebone.
Stick the center of the tape to the bottom of your arch, then lay the outside flap of tape along the top of your foot.
Pull the inside flap of tape upward to give your arch a lift, then lay it down over the top of your foot.
Repeat with another strip of tape toward the front of your foot, overlapping the two pieces by half.

(Photos by Lucas Chilczuk)
Method 2: Ankle Support
Good for: coming back from an ankle sprain or coping with Achilles tendonitis
Start the tape at the top of your arch, with the tail of the tape going around the outside of your foot. Wrap the tape underneath your arch, pulling it at about 50 percent of its elasticity.
When you reach the inside of your foot, pull the tape upward to its full elasticity to give your arch an extra lift.
Follow the tape around your ankle so it forms a figure 8, again pulling it at 50 percent of its elasticity.
Continue the figure 8 until you reach the top of your foot again. Cut the tape and secure the end.

(Photos by Lucas Chilczuk)
Method 3: Bunion Correction
Good for: holding your big toe in neutral alignment (especially in pointe shoes) or reducing big-toe pain on relevé
Measure and cut a piece of tape to fit the circumference of your flexed foot—from the tip of your big toe, around your heel, to the midpoint on the outside of your foot.
On the big-toe end of the tape, cut a "Y" shape the length of your big toe. Wrap the two ends of the "Y" around your big toe, being careful not to pull them too tight.
Using the big toe as an anchor, pull the tape toward your heel, using about 50 percent of the tape's elasticity. Once your toe reaches neutral alignment, attach the tape along the inside of your foot, around your heel and up to the midpoint on the outside of your foot.
To secure the taping, wrap an additional piece of tape around your arch.
Kinesiology Taping
Kinesio tape is designed to lift the surface of your skin to reduce swelling and inflammation and promote blood flow.
It's thinner and more flexible than Elastikon, allowing full range of motion, and it can stay on for three to five days.
Kinesiology taping can help soften and release muscle fascia—such as the iliotibial band (IT band), hamstrings or calves, which tend to be tight in dancers. Here, Deleget explains a basic method for taping the IT band.
•Stand with your target leg crossed behind you, so your IT band is stretched. Measure and cut a piece of kinesio tape that runs from just below your knee to your hip. Round both edges of the tape with scissors so the tape doesn't curl.
•Peel a few inches of the backing paper from one end of the tape and lay the tape gently at the base of the outside of your knee.
•Run the rest of the tape upward along your IT band as you peel the paper away.
•Before you secure the final few inches of tape, remove the remainder of the paper. Then gently lay the last few inches at your hip.
•Rub your fingers up and down along the tape to generate heat, which activates the adhesive.
The kinesio tape is pre-stretched, so don't give it any extra pull as you apply it. It's best to apply it 20–30 minutes before you dance.
Pas de Deux-licious
Want to make your healthy snacks even healthier? Turns out, eating certain foods together can significantly boost their nutritional value. Next time you feel your stomach
grumbling, reach for one of these power-couple food pairings.
Tomatoes + Avocados
Guac fans, rejoice! Avocados' healthy fats help you absorb tomatoes' lycopene—an antioxidant that may help prevent cancer.
Tuna + Kale
For strong bones, your body needs vitamin D and calcium. Back up the calcium in dark, leafy greens like kale with vitamin-D-rich tuna fish.
Lean Beef + Broccoli
Feeling fatigued? You may be iron deficient. The vitamin C in broccoli will help your body absorb the iron in lean beef.
Did You Know?
Taking ibuprofen right after you dance can delay muscle recovery. Inflammation is a necessary stage of muscle repair, regeneration and growth. As an anti-inflammatory drug, Ibuprofen interferes with this process—so only take it if you're extremely sore.
Body Buzz
Mar. 02, 2017 06:22PM EST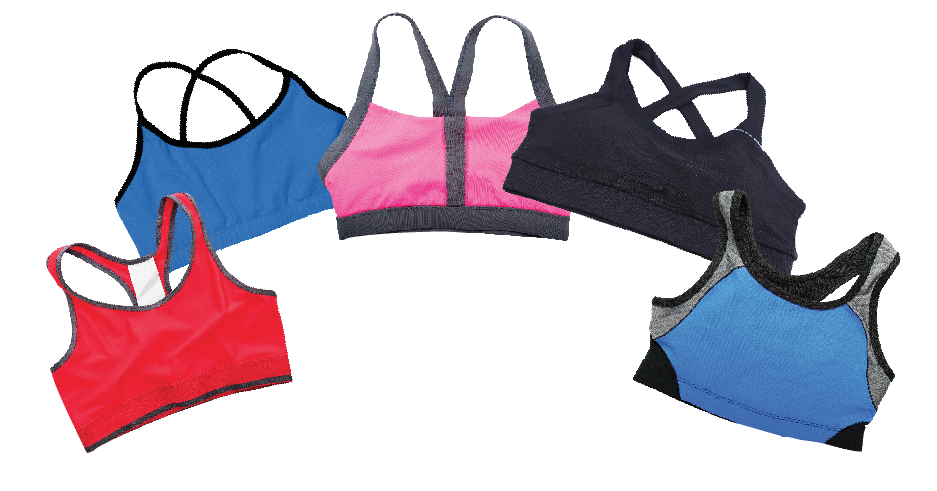 (via Thinkstock)
Sports bras might seem like a grab-n-go kind of garment: As long as it's tight, it fits, right? Not quite. According to Lori Kaplan, owner of NYC-based Bra*Tenders, "9 out of 10 women are still wearing the wrong bra size." We spoke with Kaplan for some expert advice on what to look for in a sports bra—and why.
Functional Fabrics
Sports bras and sweat go hand in hand, which is why a moisture-wicking fabric is key.
"This will ensure the skin stays dry and doesn't chafe or develop a rash, especially under the bust," Kaplan says. Moisture-wicking fabrics will also greatly prolong the life of your bra.
Fit Fixes
Contrary to popular belief, "a sports bra's support comes primarily from the band around the rib cage, not from the straps," Kaplan says. Make sure your band fits properly with a simple test: There should be enough room for two fingers to easily slip beneath the band, but no more. Kaplan also suggests looking for bras with adjustable straps, as the elastic stretches and relaxes with wear.
Cups Count
Cups are key if you want your top half to feel secure during long rehearsals or classes. "Cup-sized bras reduce movement, stress and strain on breast tissue," Kaplan says. Regardless of how small or large your chest, Kaplan recommends that everyone purchase a cupped sports bra. "This will eliminate bounce and maximize motion control," she says. However, if your costume calls for a basic design without cups (also known as a "compression" bra), "it should have adjustable straps, and should be snug enough while still passing the two-finger rule."
A Bra's Life
Lori Kaplan, owner of Bra*Tenders in NYC, shares her pro tips on prolonging the life of your sports bra.
If you sweat a lot while wearing your bra, wash it after each wear so the sweat doesn't break down the bra fibers. For moderate activity, only wash the bra every two or so wears.
Like pointe shoes, keep a few bras in rotation so you aren't relying on only one to get you through a busy weekly dance schedule.
Keep in mind that the average lifespan of a sports bra is six months to a year with normal wear and tear. If you're past that time frame, it might be time to buy a new one!
--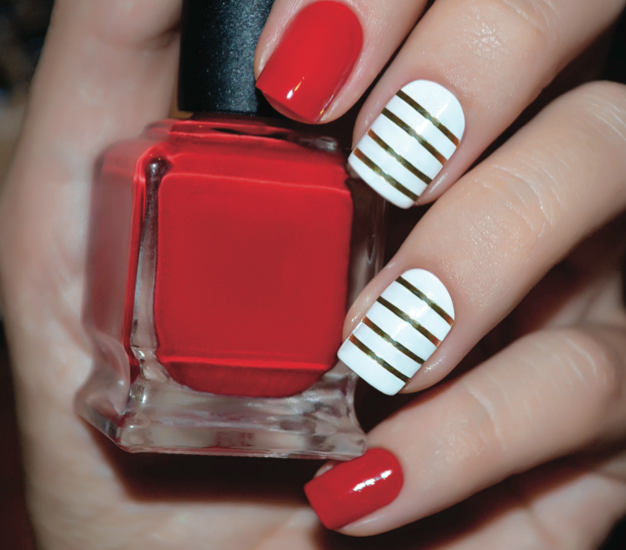 (via Thinkstock)
#ManicureHack
Chipped nails happen to the best of us, but they don't have to mean the end of your manicure. Instead, take a piece of tape and place it diagonally or horizontally across your chipped nail, so that the portion with the chip is exposed. Pick a color that complements your original mani, and carefully paint over the tape and the nail. Let it dry for a minute, slowly peel away the tape, and—voilà! You've got a fun graphic fix to your chip-tastrophe.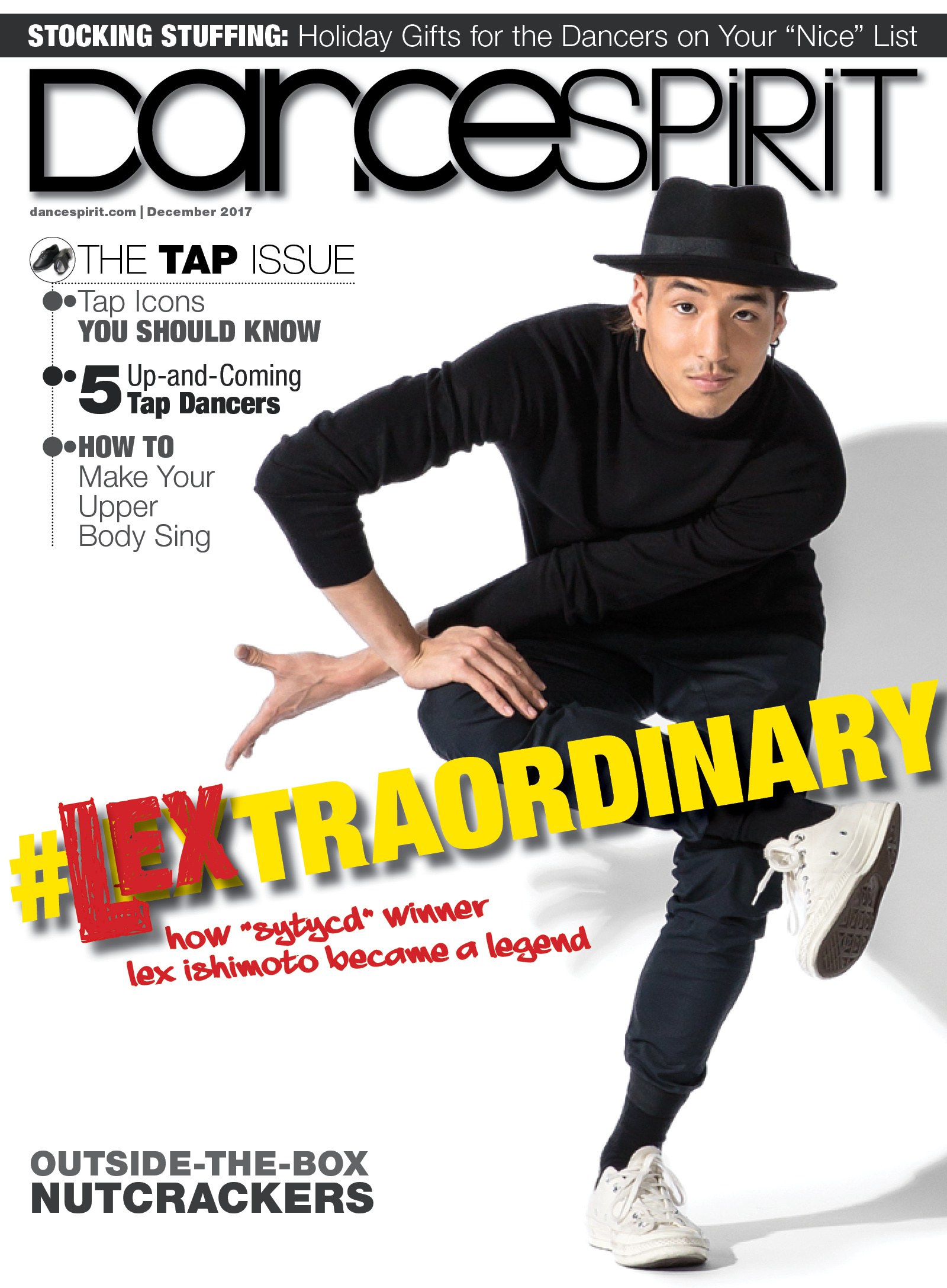 Get Dance Spirit in your inbox