Mar. 23, 2017 03:25PM EST
Thinkstock
With summer comes sun-kissed skin—except when you're in the studio all day! When you find yourself months into peak sun season with no tan lines to show, reaching for a bottle of self-tanning lotion or spray seems like the perfect quick fix. It's easy, cheap, safer than broiling in the sun all day and convenient—you just lather it on and go, right? Not exactly. From streaks to splotches, self-tanner can go very wrong. If you're worried about overdosing on the orange, don't sweat (that'll only make it worse!): DS rounded up the best tips to tame your faux tan.
Keep reading...
Show less
Mar. 23, 2017 01:36PM EST
Thanksgiving leftovers are easily the best part about the holiday. But digesting rich foods can sap your energy. We spoke with Emily Cook Harrison, a registered dietitian at the Centre for Dance Nutrition in Atlanta, for the scoop on the best Turkey Day leftover recipes for performance power. She suggested a number of delicious combinations, all of which are easy to prepare and transport.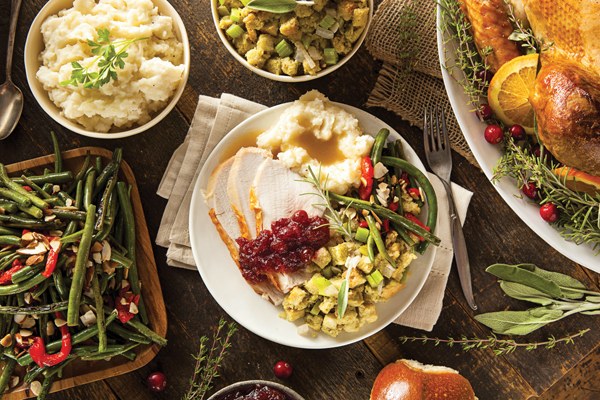 (Photo via Thinkstock)
1. Cranberry-apple relish on multigrain toast
The giant bowl of cranberry sauce sitting in the fridge keeps for up to a week and can be transformed into an energy-rich breakfast treat. Harrison suggests chopping some tangy Granny Smith apples and mixing them in with the sauce. For an extra kick, shave a bit of ginger and sprinkle it in. Cranberries outrank almost every fruit when it comes to antioxidants, and with the toast's carbohydrates, you're sure to feel energized.
2. Wild rice and turkey salad
It's a given that there's always too much turkey at Thanksgiving—this dish is a great way to use up what's left. Simmer 1 cup of wild rice in about 2 cups of water for 35–40 minutes (if you have some vegetable stock, use it instead of water for added flavor). Chop up any leftover vegetables (celery, spinach and kale work especially well) and sauté them with olive oil. Shred or slice some lean, white turkey meat and add it in. Once the rice has cooked, mix all the ingredients together. The vegetables paired with the turkey offer both antioxidants and protein, and the rice's high magnesium content promotes sharper memory.
3. Day-after dip
Sweet potatoes are one of the most delicious Thanksgiving foods—and they're also one of the best carbohydrates for you. Heat up any leftover potatoes, and chop up a mix of almonds, pecans and pumpkin seeds. Once the potatoes are warm and easily mashable, put all the ingredients into a food processor and blend for a delectable dip. Serve it with everything from crackers to fruit.
Bye-Bye Bad Habits
Everyone has bad dance habits, and getting rid of them can feel next to impossible. According to Art Markman, a psychologist at the University of Texas at Austin, trying to break your bad habits isn't enough—you have to replace them with better ones, instead.
Why? For starters, if you know you've got a habit to break, like constantly looking in the mirror during class, it only seems natural to say, "I need to stop doing that." The problem with this is that it's a negative goal—something you inherently don't want to do. And since it's a habit, it's nearly impossible to unlearn, because your body and mind are so used to it.
Markman says it's much easier to learn something new than unlearn something old, so try developing a better habit to replace the bad one. If you catch yourself looking in the mirror too frequently, practice using your head to complete your épaulement—and make sure to follow the line with your eyes. A little modification can go a long way.
Did You Know?
Reaching for your laptop or scrolling through an endless feed of Instagram pics is tempting, especially during a holiday break, when you have more downtime than usual. But it's important to limit your screen time. A number of studies have shown that our short-term memory has limited storage, and according to Erik Fransén of KTH Royal Institute of Technology in Sweden, even a single session on the internet can affect our ability to retain information. That means if you OD on @real_world_ballerina's Instagram feed, the choreo that was fresh in your mind before break may be harder to remember once you're back in class. Browse wisely!
Mar. 23, 2017 01:15PM EST
Do you feel overtired, have a hard time catching your breath during grand allégro or seem unable to remember the choreography you learned an hour ago? If you're experiencing these symptoms, don't assume that you just can't keep up. There might be a good reason for your sluggishness: iron deficiency.
Iron deficiency occurs when the body doesn't absorb enough of the essential mineral, causing a wide range of issues. It's a common problem for female athletes, but one that's relatively easy to fix. Here's how dancers can identify, overcome and prevent iron deficiency.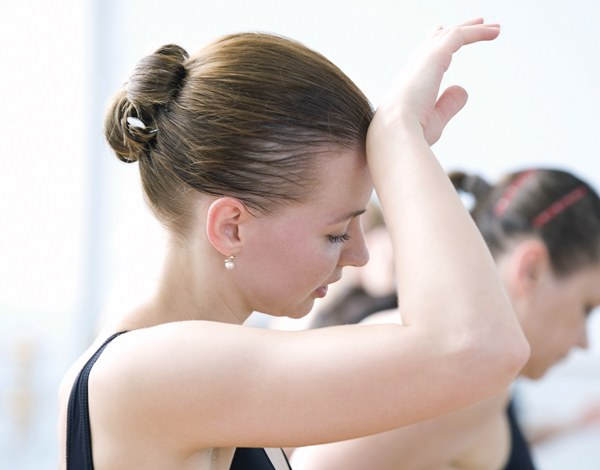 (via Thinkstock)
Why You Need Iron
"Iron is important because it helps carry oxygen in our blood to the tissues in our body," says Dr. Eleni Lantzouni, who specializes in adolescent medicine at the Children's Hospital of Philadelphia. "An athlete's need for iron is higher than that of any other person," Lantzouni adds. "And teenagers need more than any other age group, since they're still growing." Female dancers in particular require adequate iron in their diets to make up for the amount lost during their monthly periods.
If you're iron deficient, you tend to cramp more often because your muscles aren't getting enough oxygen. You can also experience "brain fog"—your thinking may not be as quick and sharp as it could be, making you less likely to pick up combinations or remember and apply corrections.
Iron deficiency may also mean a greater chance of injury. "When you don't get as much oxygen to your tissues and organs, you faint easily," Lantzouni says. "You can get out of breath and your heart rate might accelerate, causing palpitations or other symptoms." If you push through severe fatigue, your muscles might not respond as quickly as they would otherwise, making injuries more likely.
Symptoms of Iron Deficiency
Fatigue is the number one sign that you're low on iron. "You feel more tired, and you aren't capable of getting to the end of a variation with the same oomph," says Emily Cook Harrison, registered dietitian at The Centre for Dance Nutrition in Atlanta. Your aerobic capacity is diminished due to iron's role in transporting oxygen throughout our bodies.
Other symptoms of iron deficiency include a weakened immune system. "You may get sick more often, and can be more susceptible to cold and flu viruses," Harrison says. Your complexion, your gums and the beds of your fingernails could look paler than usual. You might also have circles under your eyes. "With a decrease in immune function, you just feel kind of bad and rundown," she says.
If you're experiencing any of these symptoms, go to your doctor. A simple blood test can determine if you're iron deficient.
How to Increase Your Iron Intake
There are plenty of ways to get more iron from your diet. Red meat and chicken are good sources of easily absorbable iron. Broccoli, beans, nuts, grains and leafy green vegetables provide iron as well, although you might need to eat a variety of these foods to get the iron you need. "If you're vegetarian, have orange juice with your meals," says Lantzouni. "Vitamin C seems to increase iron absorption." Heating iron-rich vegetables can help, too. "If you cook them down a tiny bit, you're actually going to make the iron more absorbable," says Harrison. "Sauté kale in some broth or olive oil, or bake it to concentrate the nutrients."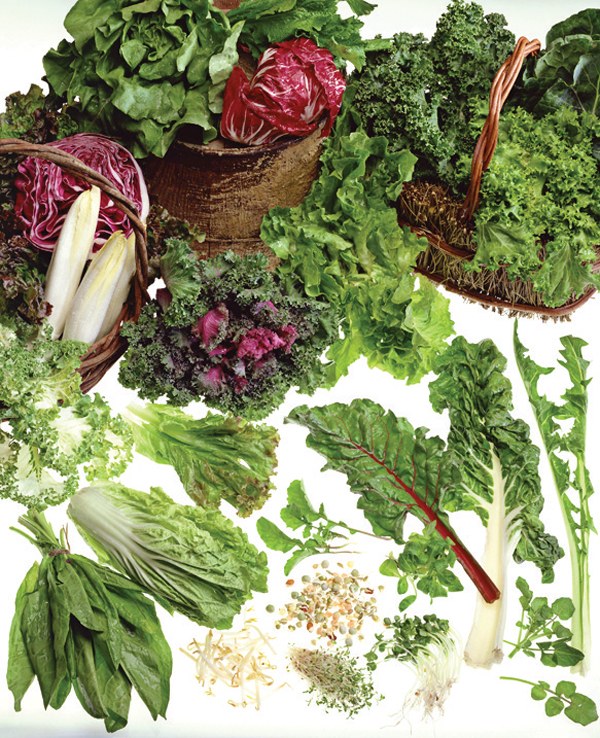 Dark, leafy greens are a great source of iron (Photo Jumpiter Images/Thinkstock)
Multivitamins can be useful, but getting iron from food is preferable. And if you're also taking calcium, avoid taking the two supplements at the same time. "Iron and calcium compete for absorption," Harrison says.
Emily Cook Harrison, registered dietitian at The Centre for Nutrition in Atlanta, recommends this iron-rich kale salad:
Mix a little bit of lemon juice and olive oil with a quarter teaspoon of maple syrup.
Massage the dressing into a handful of kale and add dried fruit (cranberries, raisins or apricots) to taste.
"This kale salad takes just five minutes to make! It's a really popular recipe with my dancers," Harrison says. "The vitamin C and acid from the lemon juice help with the absorption of the iron in the kale, plus the dried fruit is another good source of iron."
Mar. 23, 2017 10:03AM EST
Schoolbooks? Check. Dance clothes? Check. Breakfast, lunch and dinner? Check, check and check. Dancers have to schlep a lot of stuff, but the way you schlep it matters. A poorly organized bag can lead to serious neck and back pain—and bad posture, to boot. Here's how to pack a bag that won't send you crawling to the chiropractor.
Step 1: Function First
Traditional backpacks may not be your favorite fashion accessory, but they're worth the slight style sacrifice. Backpacks provide even weight distribution, helping to protect your back and neck from strains. Pick a bag that has adjustable straps and is made of lightweight material.
Step 2: The Heavy Stuff
Pack your heaviest items—like your schoolbooks and dance shoes—on the bottom. Carrying weight closer to the base of your spine causes a less significant change in posture than carrying it up by your neck and shoulders.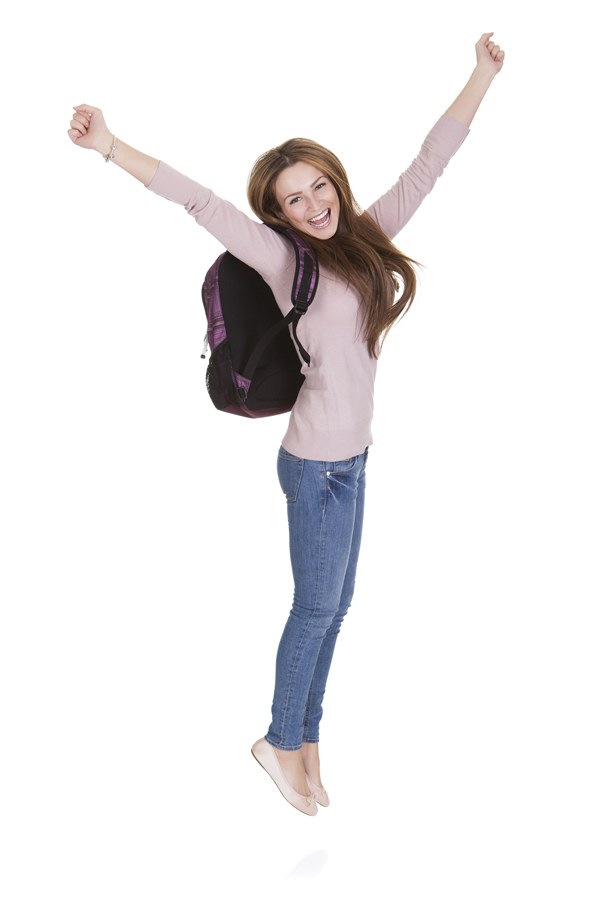 (Photo by Andrej Popov/Thinkstock)
Step 3: Even Steven
Distribute the rest of your supplies evenly across the backpack. Make use of side pockets to keep things balanced, minimizing the change in your posture while you're carrying the pack.
Step 4: Weight Check
Ideally, your bag should weigh less than 10 percent of your body weight, and definitely
no more than 15 percent.
Step 5: Carry On!
Don't waste all that careful packing with improper carrying technique. Use both straps, and adjust them so the bag sits close to your body. This will help reduce postural sway (how much the natural curvature of your spine is exaggerated by carrying a heavy load), and decrease stress on the muscles supporting your spine.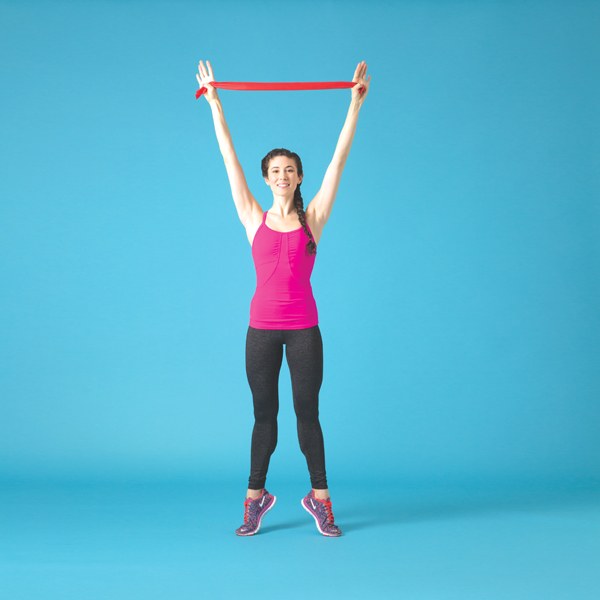 (Photo by Erin Baiano)
Need a confidence boost? Stand tall! Research shows that people who sit or stand up straight with their shoulders back and chests out feel better about themselves. Click here for exercises to improve you posture!
Did You Know?
According to a study published in Cyberpsychology, Behavior, and Social Networking, stalking a stranger on Facebook can make you more nervous to meet that person face to face. So instead of scrolling through the profile of the new girl joining your studio, hold off on the friend request until you actually get to know her.


Get Dance Spirit in your inbox