Apr. 20, 2017 02:32PM EST
What does dance mean to you? That's the question Boston Ballet principal John Lam asks his fellow company members in a moving new short film. The dancers' responses, which we hear as we see them performing fluid choreography by Lam, are lovely: "Joy." "Change." "Truth." "Love." "Freedom."
It'd be a meaningful watch even if it were released in a vacuum. But its message hits with special force because Lam created the video to show support for the embattled National Endowment for the Arts, which faces elimination under President Trump's proposed budget.
Keep reading...
Show less
Mar. 23, 2017 05:25PM EST
It's officially Nutcracker season, and you know what that means: Snow! Sugarplums! Hot chocolate! 40-foot tall Christmas trees!
This year, Boston Ballet took their performance previews to the next level. Their "Frozen Snowflakes" video captures the spirit of the snow scene from every angle imaginable by using awesome 3-D imagery. (ABT just used a similar method with a 360-degree camera for its backstage tour of Lincoln Center). We rounded up our favorite GIFs from the video, and be sure to check it out in full here!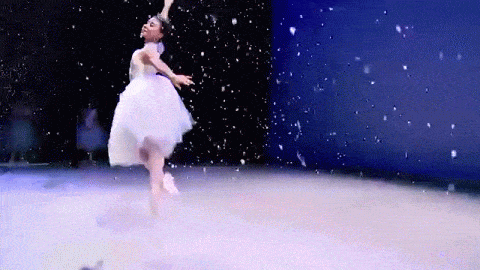 <3 <3 <3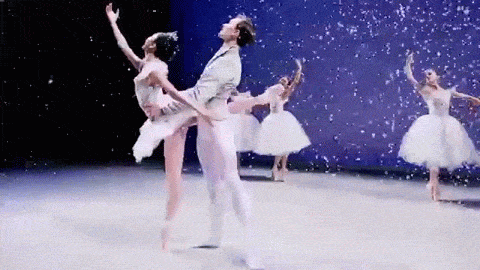 Wheeeee!!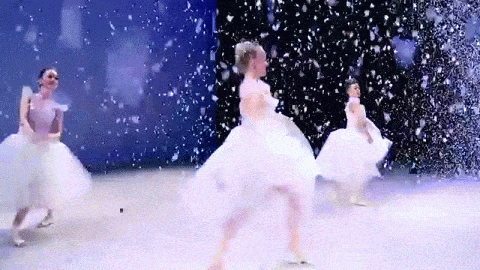 Mar. 23, 2017 03:50PM EST
"Free puppies and 25% off tickets!" That was the subject line of the Boston Ballet promotional email that landed in my inbox this morning.
I kind of blacked out for a second.
BOSTON BALLET IS GIVING AWAY FREE PUPPIES! BOSTON BALLET IS GIVING AWAY FREE PUPPIEEEEEEES!!!
And then I remembered that it's April 1st, and my dream of frolicking with little baby doggies dressed in little baby tutus died a slow, sad death.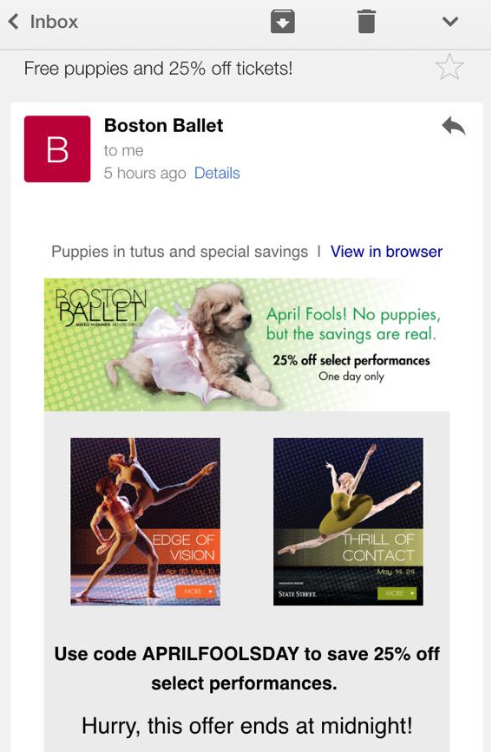 At least they gave us a picture of a puppy.
But hey, nice work, BB. And the 25% off tickets thing is for real, so, Bostonians, get on that!
(UPDATE: I've been informed that the fun continues on the Boston Ballet Facebook page, where the company has introduced its newest "pup-erinas":)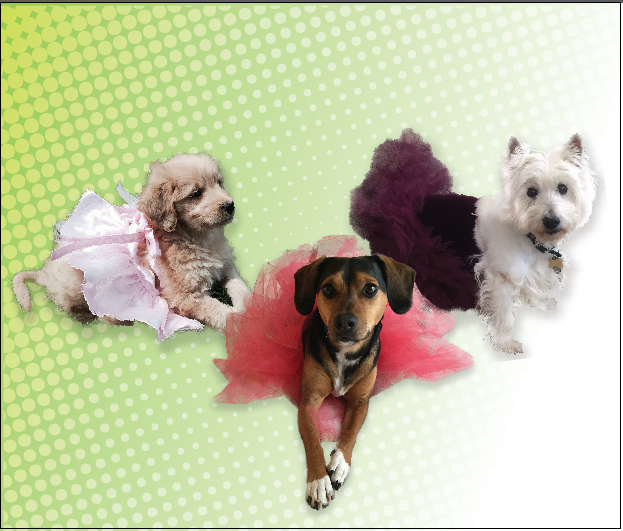 They didn't name these lovelies, but might we suggest Anna Pawlova, Barkot Fonteyn, and Alicia Wooflonso?
Enjoy the silliest day of the year, everyone. May your dance teacher terrify you with impossible combinations, only to scream "April Fools!" as the pianist cues up; may you and your dance friends repay her by swapping barre spots every time she turns her back.
Mar. 23, 2017 09:42AM EST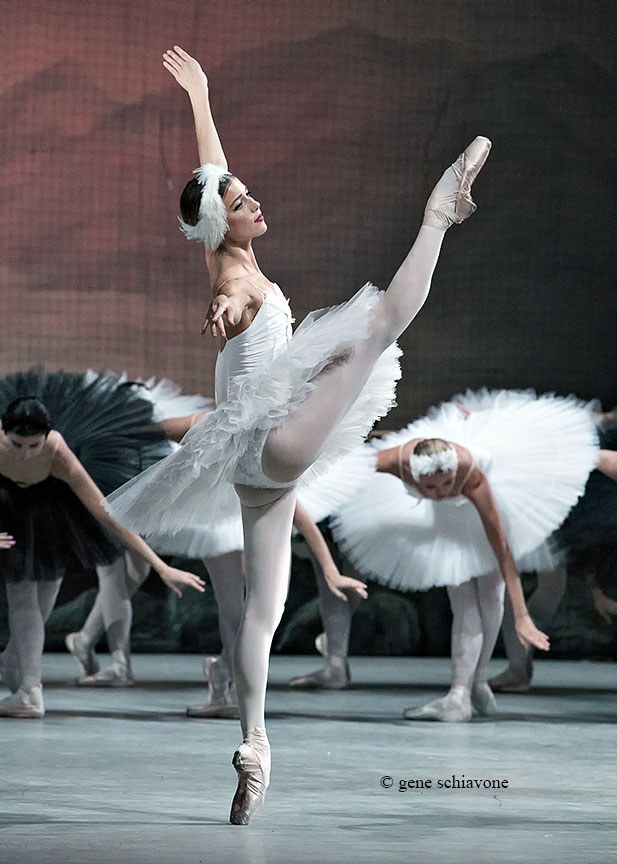 We first heard from beautiful ballerina Keenan Kampa in 2010, when the Washington, D.C. native documented her final year at the Vaganova Academy in St. Petersburg, Russia for us. (It's incredibly rare for an American dancer to study at the iconic school, by the way, which speaks to just how amazing Keenan is.) Then, this past March, she graced our cover, talking about her artistic growth during her first year as a professional dancer at Boston Ballet—and posing for a gorgeous group of fashion photos that blew up our Pinterest page. Shortly afterward, we were thrilled to hear that Keenan was making history as the first American to join the Mariinsky Ballet—her lifelong dream come true.
And this past week she came full circle, making her U.S. debut with the Mariinsky at the Segerstrom Center for the Arts in L.A. The company danced Swan Lake (of course), and Keenan was honored with a demi-soloist part, one of the Big Swans.
Judging by this photo from the performance, it looks like she's grown even more lovely since joining the Mariinsky. (We almost didn't recognize her as a brunette—until we saw those unforgettable feet!). Congratulations, Keenan—we can't wait to see where your fabulous career goes next! And if you haven't experienced Keenan's particular brand of awesome, check out this behind-the-scenes video from her cover shoot:


Get Dance Spirit in your inbox