Via @physicsonpointe on Instagram
Merritt Moore is a ballerina who just so happens to be graduating from Oxford University with a PhD in quantum physics. Is she even human? The jury is still out on that - but the 29-year-old, who earned her undergrad degree from Harvard, has actually found dance to be a powerful tool that assists her in her studies.

Keep reading...
Show less
Shwetali Sapte, courtesy Boston Ballet
Yes, Dance Spirit, there really is a Santa Claus. And we've got proof—namely, the delightfully silly stunt Boston Ballet's Nutcracker Bear pulled off last week to celebrate the start of ticket sales for BB's 2017 production of the holiday ballet classic.
Keep reading...
Show less
What does dance mean to you? That's the question Boston Ballet principal John Lam asks his fellow company members in a moving new short film. The dancers' responses, which we hear as we see them performing fluid choreography by Lam, are lovely: "Joy." "Change." "Truth." "Love." "Freedom."
It'd be a meaningful watch even if it were released in a vacuum. But its message hits with special force because Lam created the video to show support for the embattled National Endowment for the Arts, which faces elimination under President Trump's proposed budget.
Keep reading...
Show less
It's officially Nutcracker season, and you know what that means: Snow! Sugarplums! Hot chocolate! 40-foot tall Christmas trees!
This year, Boston Ballet took their performance previews to the next level. Their "Frozen Snowflakes" video captures the spirit of the snow scene from every angle imaginable by using awesome 3-D imagery. (ABT just used a similar method with a 360-degree camera for its backstage tour of Lincoln Center). We rounded up our favorite GIFs from the video, and be sure to check it out in full here!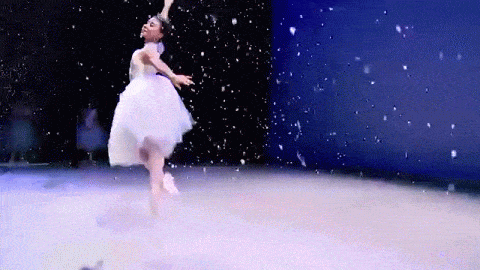 <3 <3 <3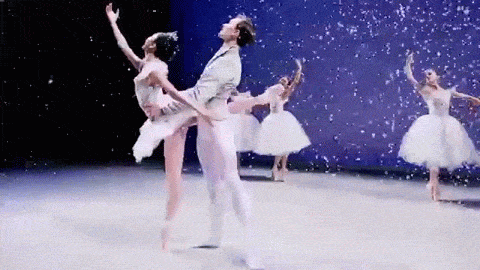 Wheeeee!!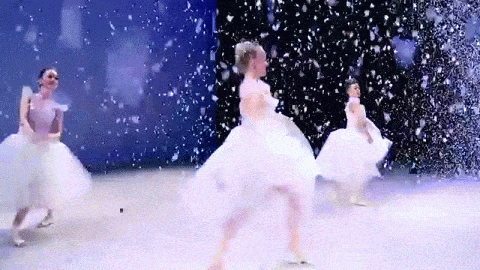 Get Dance Spirit in your inbox