May. 11, 2017 09:50AM EST
Britney Spears in Britney: Piece of Me (Caesars Entertainment)
Hold on to your crop tops: It sounds like Broadway might be getting a piece of Britney. EEE!
Well, not Ms. Spears herself, or at least not that we know of. But Forbes recently reported that Brit's managers met with Broadway veteran Jerry Mitchell to discuss making a jukebox musical out of her epic song catalog.
Keep reading...
Show less
Mar. 23, 2017 03:48PM EST
Here is a sentence that will immediately brighten your day: American Ballet Theatre principal/#queen James Whiteside—or, rather, his pop-art alter ego, JbDubs—just released a music video that is, and here we are quoting directly from the YouTube description, "an homage to his life in NYC, Britney Spears, and 90s competition jazz."
Friends, it is exactly as magical as those 13 words make it sound.
"NYC Piece of Me" cleverly retools Britney's "Piece of Me" with lyrics about Whiteside's own experiences ("I'm Mr. 'Who is this queen?' since I was 17, don't matter if I'm Prince Siegfried or JB in them red high heels"). But the real highlight is, unsurprisingly, the dancing.
Why? First, because Whiteside's choreo pays cheeky tribute to his early days as a comp kid/jazzerina (Luigi warmups!), which, YUP YUP YUP. But also because his co-stars in the video are ABT's Jeffrey Cirio, Courtney Lavine, Calvin Royal III and Cassandra Trenary. And while we already knew they could do things like this...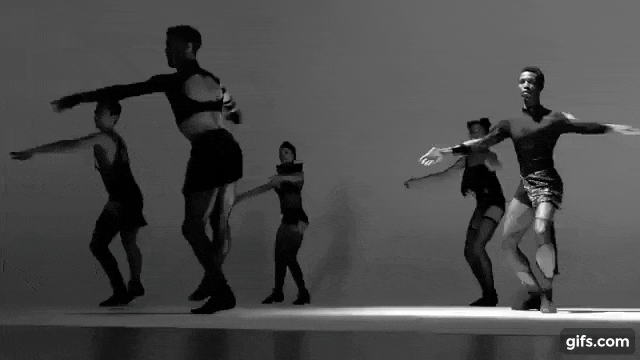 ...we didn't know they could do things like THIS: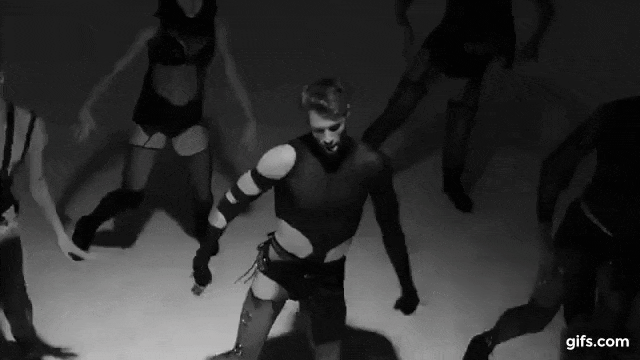 We will never, ever tire of seeing super-classical dancers getting in touch with their nasty selves. Especially when it turns out they're really good at it.
Happy #TutulessTuesday!
Mar. 20, 2017 10:44AM EST
Nov. 16, 2016 11:04AM EST
So, the #MannequinChallenge has now achieved world domination. And since dancers are singularly well-suited to this weird, wonderful thing—what with their whole lives being devoted to the development of impressive body control—there've been a lot of excellent dance submissions. Everyone has been feeling the freeze, from the Rockettes to the "Dancing with the Stars" crew to the members of Cincinnati Ballet.
But it's done, you guys. The end. Game over.
Because Britney Spears and the dancers from her Vegas phenomenon Piece of Me just did the best #MannequinChallenge of all time. Of ALL TIME.
Behold:
YUP.
The only misstep here is that Brit didn't use her 2008 song "Mannequin" as the soundtrack, because that is a real thing she actually made that definitely exists in the universe. But we're going to assume that's because she knows true perfection requires the inclusion of one tiny flaw, just to keep things interesting. (Also she's got a new album to promote and girl, we get that.)
💕 We'll never stop loving you, Britney. 💕


Get Dance Spirit in your inbox