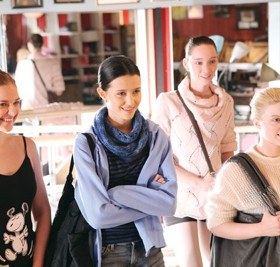 All photos by Adam Taylor, courtesy ABC Family
If you're like the DS staff, you're already obsessed with "Bunheads," the new ballet-centric show on ABC Family. What's not to love? The show's star, Sutton Foster, has serious Broadway cred, the plot gives us a sometimes dramatic, sometimes hilarious look at the life of a dancer and, best of all, four real-life dance students get their big breaks on the small screen! Kaitlyn Jenkins, 20, who has trained in ballet, modern, hip hop, tap, jazz and ballroom, plays Boo, who loves to dance but struggles with the fact that she doesn't have the perfect ballet body. Former School of American Ballet student Julia Goldani Telles, 17, plays Sasha, who's got the dream body and the talent but doesn't really have the heart. The musical-theater loving Bailey Buntain, 22, plays Ginny, who yearns to break out of her small town life. And Emma Dumont, 17, who has a couple of small movie roles under her belt, plays fun-loving Melanie. Read on for The Dirt with all four breakout stars.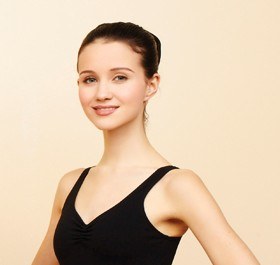 JULIA
Dancer you would drop everything to see: Natalia Osipova!
Biggest guilty pleasure: "The Ellen Show's" Hidden Camera Pranks and Dance Dares.
One thing most people don't know about you: I eat raw garlic. It's great.
What are your pet peeves? People who leave the toilet seat up! GROSS!
Dance-wise, do you have any bad habits? Many, but I like to think of it as interpretive dancing ;)
What's the strangest thing in your dance bag? A plastic monkey watch that I once found in a classroom
What was your reaction when you found out you were cast in Bunheads? I ran around my house in my pajamas, howling.
When you were little, what did you want to be when you grew up? A spy.
Where do you see yourself in ten years? On a remote island, formulating my world-domination plan.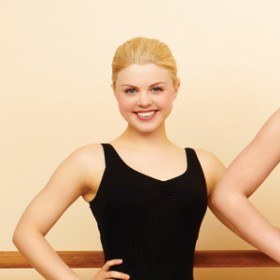 BAILEY
If you could dance with any performer, past or present, who would it be? Fred Astaire. But before we could start dancing he would have to pick me up off the floor from fainting.
Biggest guilty pleasure: Cuddling up in bed, eating Wheat Thins and watching Instant Netflix on my nights off. Wow, I'm exciting… J
Favorite food: I LOVE Mexican food.
One thing most people don't know about you: I'm an Auntie to 9 nieces and nephews, and I'd rather hang out with them than most adults. They are the sweetest little people.
One thing you can't live without: My sisters. They're my best friends, my inspiration, and the good kick in the butt I sometimes need.
Who would play you in a movie? Oh probably one of the Victoria's Secret models. Oh wait… HA! I'm sorry I fell asleep for a minute and was DREAMING.
What are your pet peeves? The sound of snoring drives me a little nuts. Oh and I hate getting to a movie late and missing the previews.
Dance-wise, do you have any bad habits? I carry tension in my shoulders. If I had a penny for every time I've heard "Shoulders down!"…
What's the strangest thing in your dance bag? Floss. Oral hygiene is no joke.
When you were little, what did you want to be when you grew up? Belle from "Beauty and the Beast." Clearly, I was a very realistic child.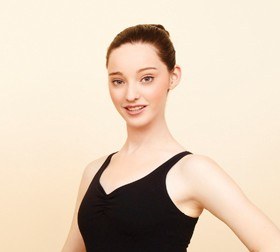 EMMA
Dancer you would drop everything to go see: Ariana Lallone. She used to dance for Pacific Northwest Ballet, and she is stunning. I've ever seen anyone command attention in their dancing like she does.
Most played song on your iPod: "Bad Reputation" by Joan Jett
Favorite movie: Billy Elliot. I own it on VHS and have seen it a thousand times. I also love Fight Club.
Biggest guilty pleasure: Butterfingers. Butterfinger Crisp. Butterfinger ice cream. Anything Butterfinger.
One thing most people don't know about you: I play Roller Derby.
If you weren't a dancer/actress, what would you be? A biomedical engineer.
Who would play you in a movie? A teenage Amanda Bynes.
What's the strangest thing in your dance bag? An allen wrench.
Do you have any pre-performance habits or superstitions? Right before I go on stage, I like to put a little Tiger Balm under my nose. It smells great and reminds me to smile.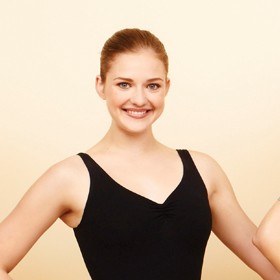 KAITLYN
Dancers you would drop everything to go see: Desmond Richardson & Diana Vishneva
Favorite movie: The Help and Tim Burton's Alice in Wonderland
Biggest guilty pleasure: CUPCAKES!!!
One thing most people don't know about you: I have this burning desire to ride a motorcycle.
If you weren't a dancer/actress, what would you be? I would want to pursue a singing career or possibly photography. It would have to be something "artsy!"
One thing you can't live without: My iPhone <3
Who would play you in a movie? Jennifer Lawrence
What are your pet peeves? When people lie
Dance-wise, do you have any bad habits? Sometimes my turnout isn't as good as it could be.
Do you have any pre-performance habits or superstitions? First I jump up and down and then I shake my arms out. Then, I give a little prayer and blow a kiss to my pointe shoes!
Quick: Name a dance-y movie or TV show. Chances are Britt Stewart was featured in it. The Colorado native has performed in all three High School Musical movies, Fame, No Strings Attached and Teen Beach Movie. Her TV credits include "Bunheads," "Glee" and "Dancing Fools." Plus, she's rocked out behind Rihanna, Demi Lovato, Janet Jackson, The Veronicas, Vanessa Hudgens and, most recently, Katy Perry. Want to know more about this hard-working, versatile dancer? Read on for The Dirt. —RZ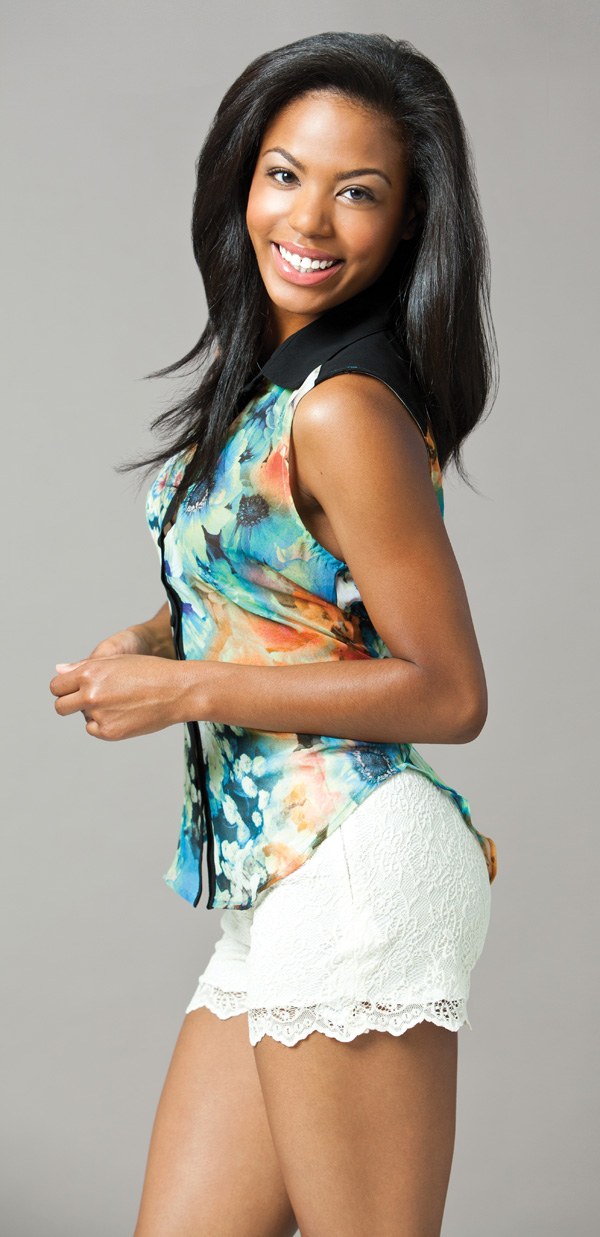 (courtesy Britt Stewart)
What did you want to be when you were a kid? "A pediatric surgeon"
Performer you would drop everything to see: "Prince--I think he is brilliant as an artist and a performer."
Must-see TV show: "Grey's Anatomy--I've been a fan since Season 1."
Who is your dance crush? "Patrick Swayze"
Favorite movie: "Dirty Dancing of course!"
Biggest guilty pleasure: "watching cooking shows"
Something most people don't know about you: "I still have to wear my retainer at night...shhhh!"
Who would play you in a movie? "Kerry Washington"
What are your pet peeves? "Water around my bathroom sink--I know it's weird!"
What's your most embarrassing onstage moment? "I split my pants while filming a scene in the film No Strings Attached."
What has been your proudest career moment so far? "dancing for Janet Jackson"
Apr. 08, 2013 01:00PM EST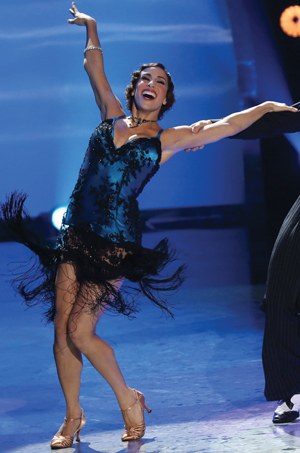 "So You Think You Can Dance" Season 9 winner
Eliana Girard (courtesy FOX)
From the wannabe-primas on "Bunheads" to the fierce comp kids on "Dance Moms," talented dancers—both real and fictional—are all over the TV these days. So which small-screen star are you most like? Take our quiz to find out.
What's your turning specialty? 
[a] A perfect triple pirouette.
[b] Powerful, super-flashy fouettés.
[c] Pretty traveling piqués and chaînés.
Fifteen minutes before show time, you're…
[a] …already in the wings, calmly reviewing choreography in your head.
[b] …in your dressing room, singing along to your iPod as you apply another coat of your signature bright red lipstick.
[c] …backstage, offering words of encouragement to your nervous friends.
How do you master a difficult new combo?
[a] By practicing endlessly until the steps look perfect and effortless.
[b] By adding a few personal touches, like a sassy hair flip, to help you feel more confident.
[c] By observing other dancers until you feel ready to tackle the moves yourself.
What are your favorite jumps? 
[a] Soaring grand jetés.
[b] Switch leaps and toe touches—go big or go home!
[c] Assemblés, pas de chats and any kind of small jump you can do with a group.
You're asked to improv for 16 counts. What do you do?
[a] Solid moves that show off your technique and your personality.
[b] Every trick in your arsenal, from high kicks to acrobatics. You want to be noticed!
[c] A combo of simple steps you know well.
If you were an iconic ballet character, who would you be?
[a] Aurora from The Sleeping Beauty:
the picture-perfect princess.
[b] Kitri from Don Quixote: sassy, seductive and sultry.
[c] One of the four little swans from
Swan Lake: Go, team!
In dance class, where do you usually stand?
[a] Close to the instructor, so you can hear corrections.
[b] Front and center!
[c] Any spot where you have enough room to dance and won't be in anyone's way.
What's your favorite thing about performing?
[a] The satisfaction of executing a difficult dance flawlessly.
[b] The applause and compliments you receive afterward.
[c] Being able to share the joy of dance with an audience.
Your choreographer wants you to dance a solo at an upcoming competition. How do you feel?
[a] Not surprised. You're a pro at dancing solo.
[b] Psyched! You're finally getting the recognition you deserve.
[c] Grateful, but nervous. You're not used to being in the spotlight.
How do you feel when your best friend lands the part you want?
[a] Disappointed at first—but happy once you realize your part is even bigger.
[b] A little angry with the director. You were perfect for that role!
[c] Ecstatic for your friend. You're more comfortable with smaller parts anyway.
WHO'S YOUR ONSCREEN ALTER EGO?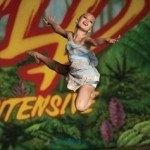 Maddie Ziegler (by Scott Gries)
If you answered mostly A's, you're the LEADING LADY, like Maddie Ziegler from "Dance Moms," Eliana Girard from "So You Think You Can Dance," Karen Cartwright from "Smash" and Christiana Bennett from "Breaking Pointe." You were born for the spotlight, and you're always working hard for that next big role. But don't forget, dancing is supposed to be fun, so try not to take it too seriously all the time.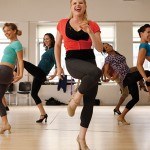 Megan Hilty as Ivy Lynn (by Patrick Harbron/NBC)
If you answered mostly B's, you're THE DIVA, like Taja Riley from "All the Right Moves," Ivy Lynn from "Smash" and Sasha Torres from "Bunheads." You've got the attitude as well as the moves, and you're not afraid to show off! Sometimes it's best to tone it down a bit, though: If your technique is top-notch and your personality screams "Book me!" you've probably got the job. And remember to keep your ego in check—no one likes a bossy ballerina!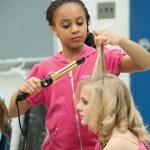 Nia Frazier and Paige Hyland on "Dance Moms" (by Adam Taylor/ ABC Family)
If you answered mostly C's, you're THE BEST FRIEND, like Nia Frazier from "Dance Moms," Jaimie Goodwin from "All the Right Moves" and Boo Jordan from "Bunheads." You might take a backseat to the leading lady, but you don't mind—you just love to dance! You'll get your moment in the spotlight when the time is right—and when you really want it. In the meantime, know that your talent is worth showing off a little, so don't get too comfortable in the back row.
Mar. 04, 2013 12:25PM EST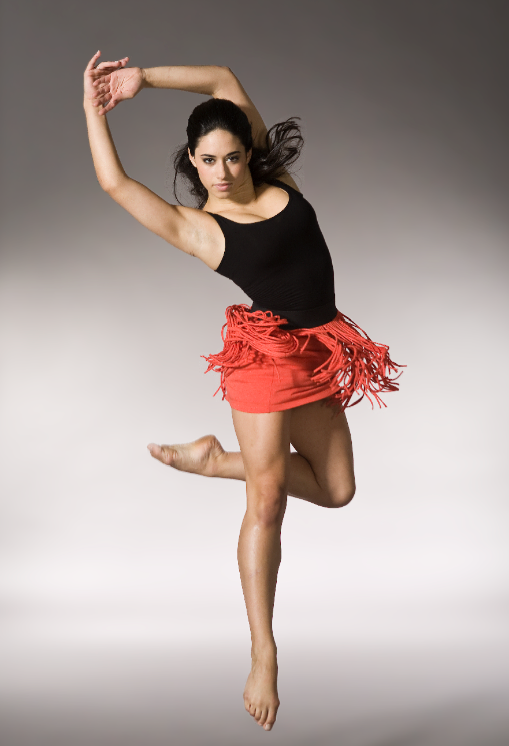 The coolest: Jeanine photographed for our November 2009 cover by Joe Toreno
If you're a fan of ABC Family's "Bunheads," you probably had a lot of fun watching Jeanine Mason on the show this past season. Not only were there plenty of opportunities for the "So You Think You Can Dance" Season 5 champion to dance up a storm, but her character, the effortlessly cool Cozette, also seemed to come easily to her—probably because Jeanine is even more awesome than Cozette in real life.
Well, Jeanine just landed another cool-kid role: She's been cast as Hana, the flirty, popular best friend of lead character Lena (played by Emma Roberts, speaking of cool girls), in the upcoming "Delirium" pilot for Fox. The show, based on the book series by Lauren Oliver, has a sci-fi twist: It's set in a world where love is known as a disease called Deliria. (We're guessing it won't take long for Hana to get "sick.")
Jan. 07, 2013 09:22AM EST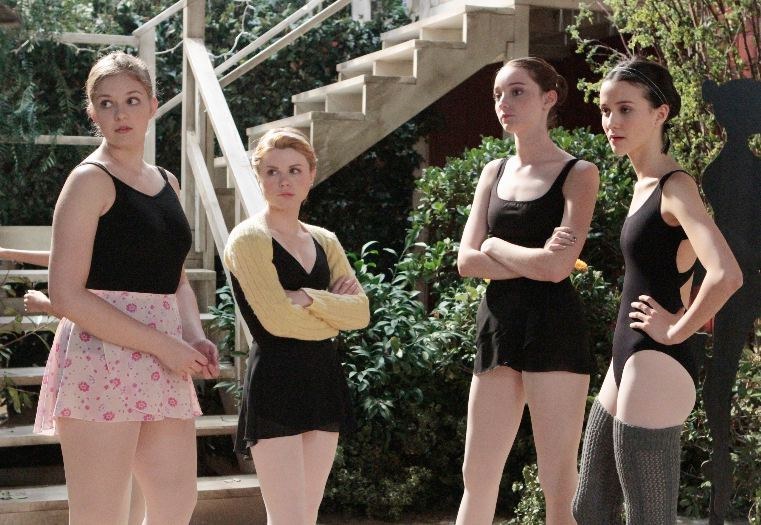 Have you been pining for Michelle's endearingly neurotic banter? Fanny's amazingly wacky choreography? Sasha's bad-girl sass? Boo's all-around adorableness?
If you answered "yes" to these questions, then you're in full-on "Bunheads" withdrawal, my friend. (My sympathies—I'm a fellow sufferer.) But here's the good news: The charming ABC Family show returns for its second season tonight at 9/8c. And that means that the world is about to become a happier, quirkier, dancier place. Be sure to tune in!
By the way—our sister magazine, Pointe, is about to feature Kaitlyn Jenkins, aka Boo, on its February/March cover. And in honor of the Season 2 premiere, they've released a behind-the-scenes video from her cover shoot. (She is the cutest ever—she actually made a scrapbook of dance poses she wanted to try. How Boo is that?) Take a look!
Dec. 11, 2012 12:21PM EST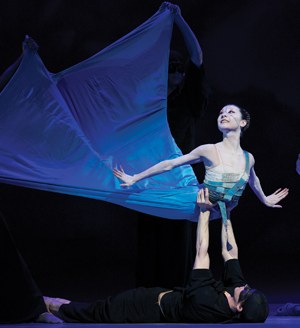 Yuan Yuan Tan in Neumeier's The Little Mermaid (ErikTomasson)
11 pros on what first inspired them to dance:
Yuan Yuan Tan
Principal at San Francisco Ballet
"My inspiration is Natalia Makarova. I used to watch tapes of her performing over and over and marvel at her port de bras."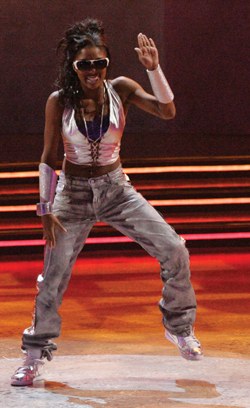 Comfort Fedoke (Kelsey McNeal/FOX)
Comfort Fedoke
Hip-hop dancer
"From the time Janet Jackson's 'Pleasure Principle' music video came out, I was all about Janet.Then I saw *NSYNC in concert and got super hyped. At my first talent show in seventh grade, I performed to *NSYNC's 'It's Gonna Be Me.' I did all of the members' parts—and wore the diamond-studded bandana, the blue jersey and the baggy pants. I was a one-woman show."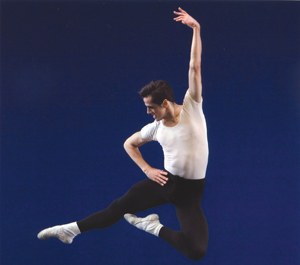 Robert Fairchild (Paul Kolnik)
Robert Fairchild
Principal at New York City Ballet
"The first time I saw a video of Gene Kelly dancing, I had a revelation. From then on, I knew performing was what I had to do."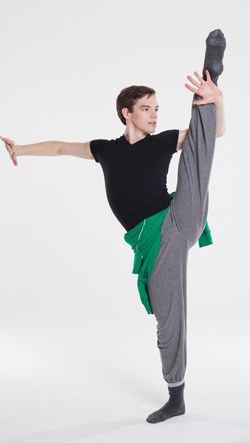 Billy Bell (Erin Baiano)
Billy Bell
Founder of Lunge Dance Collective and dancer with Cedar Lake Contemporary Ballet
"I've always been driven by challenges. If people tell me I can't do something, I'll try my hardest to prove them wrong. At age 10, I watched a breakdancing show and instantly knew that was my next challenge. At 11, I enrolled in a boys-only hip-hop class. My dance instructors convinced me my hip hop would be better if I took jazz too. Then they said my rhythm would improve if I took tap, and then that ballet would help my coordination. By the time I was 12 I was doing West African and Latin dance—anything and everything I could get my hands on."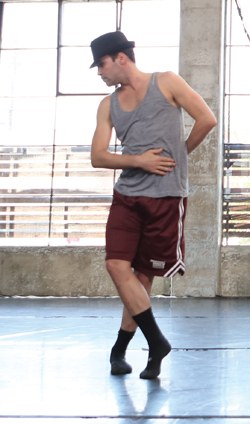 Nick Lazzarini (Tyler Golden/Oxygen Media)
Nick Lazzarini
Co-founder of Shaping Sound
"My mom put me into a recreation center dance program when I was 4. I ended up loving it. After I'd done a couple weeks of the rec center program, my kindergarten teacher asked if anybody could dance in our Christmas show. I put my hand up, like, 'Oh yeah, I'm a dancer.' I told my mom when I got home from school, and she panicked and was like, 'What are you talking about?' I said, 'Mom, I got this.' In the show, I was a giant dancing robot, and my mom says I actually pulled it off really well."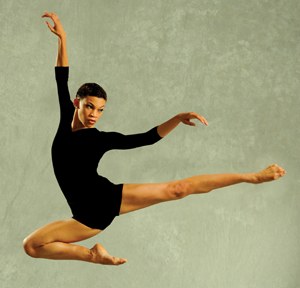 Ghrai DeVore (Eduardo Patino)
Ghrai DeVore
Member of Alvin Ailey American Dance Theater
"Dance has always been a part of my life because of my mother, who was a member of Deeply Rooted Dance Theater in Chicago. I was inspired by the lights and the fame, but also by the integrity and honor of the dancer's life. The ability to move someone from the stage—even if it's just one person—is why I do what I do."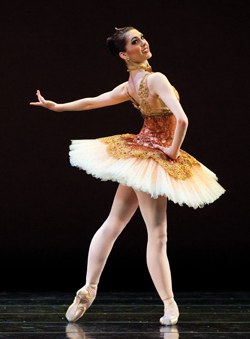 Beckanne Sisk (Luke Isley)
Beckanne Sisk
Demi-soloist at Ballet West
"My older sister got me into ballet. I would go to the studio to watch her. I remember she had a starring role in a ballet to the music from Legends of the Fall, and I wanted to be just like her. My mom finally took me in to audition when I was 4, but I couldn't reach the barre. I was devastated. By the next year, though, I was tall enough!"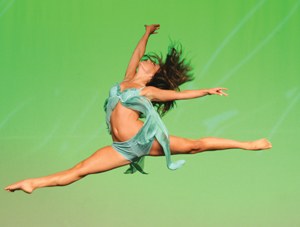 Missy Morelli
Missy Morelli
Commercial dancer and "So You Think You Can Dance" alum
"I saw classical ballet on TV when I was 1 1/2, and I was immediately hooked. None of the dance studios in my area had classes for children younger than 3, so I just watched ballet on TV whenever I could. When I finally turned 3, my mom bribed me. She said if I 'went potty' in the toilet I could start dancing. It must have worked, because I've been dancing ever since. Thank goodness for classical ballet and toilets, I guess!"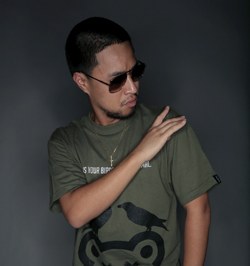 Phil Tayag (Josh Jose)
Phil Tayag
Member of The Jabbawockeez
"I've always been fascinated by dance. My parents are Filipino, and our culture is all about the arts. When I was 4 or 5, my mom got a kick out of my Michael Jackson impersonation—any time we had a family gathering she would make me dance. Later I watched my older cousins breakdance. When I was 9, I got into my first b-boy crew. Ever since then, I've been in crews, battling and performing."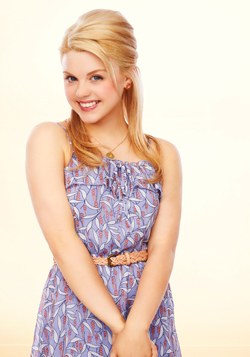 Bailey Buntain (ABC FAMILY/ANDREW ECCLES)
Bailey Buntain
Dancer/actress on "Bunheads"
"My mom signed me up for dance classes because I was shy as a child. She thought dance would bring me out of my shell. Little did she know it would turn into a complete obsession!
For me, the initial draw was that it was a new way of expressing myself. Later I was inspired by classic movies with Cyd Charisse, Gene Kelly, Fred Astaire, Ginger Rogers—and my all-time favorite, Vera-Ellen. She is a goddess!"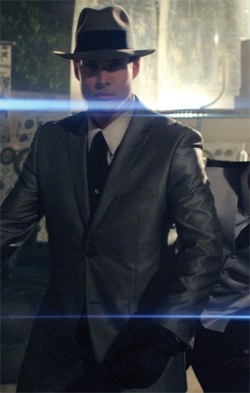 Madd Chadd (Courtesy LXD Ventures)
Chadd "Madd Chadd" Smith
Hip-hop dancer
"Growing up, I didn't dance at all. I wouldn't even go to school dances because I was uncomfortable. Then, my senior year of high school, I saw one of my neighbors doing windmills and was like, 'Whoa—I want to learn how to do that!' But b-boying and popping were just hobbies until I saw Boppin Andre dance at a party in college and everything changed. He had me questioning whether what I was seeing was real. From that point on, I practiced robotic popping 24/7."
We asked DS's Facebook fans what inspired them to start dancing. Here are some of our favorite responses!
"I was waiting for my brother to finish a soccer practice at the rec centre when I was 1 1/2, and I ended up wandering over to the dance studio. I watched the class going on, amazed. When my mom found me, I told her, 'I wanna do that!' "
—Paige Vassos
"My mom. It was her life, and now it's mine."
—Fazleen Dean
"When I was little, I used to dance on the hearth and pretend it was my stage. It's just always been in me."
—Cara Nicole Murray
"I was really into the 'Baby-Sitters Club' books when I was younger, and one of the characters, Jessi, did ballet. That got me interested in dance."
—RL Stephens
"Watching Gene Kelly in his movies. I wanted his power to make people smile!"
—Simon Harrison
Oct. 07, 2012 12:00PM EST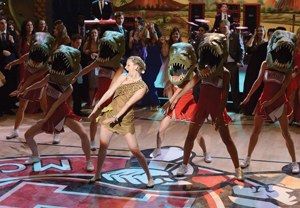 Heather Morris transitioned from dancer to actress/dancer on "Glee." (Mike Yarish/Fox)
Whether they're kick-ball-changing into your living room on "Glee" or tearing up the silver screen in Step Up Revolution, dancers are nabbing some of today's juiciest acting roles. And the trend isn't going to end anytime soon, according to McDonald/Selznick Associates agent Shelli Margheritis. "More projects than ever are considering dancers, from films to commercials to television shows," she says.
Of course, being successful as an actor takes more than just a dancer's killer physique and stage presence. To get insider intel on how to become a true double threat, we asked some of your favorite famous faces for their top tips on making the transition in style.
Don't fake it till you make it. Learn the craft. 
When the chance to audition for "Bunheads" came along, ballerina Julia Goldani Telles had never read a television script before. To get ready for the opportunity, she enlisted an acting coach—a move that, she says, helped prepare her to play the role of Sasha on the show. "My coach taught me how to approach and understand the characters and story," she says. "It was helpful to get feedback and constructive criticism from someone who really knows what she's talking about."
Taking regular acting classes is also essential. Commercial dancer Tyne Stecklein, who's had acting roles on projects like "True Blood" and Rock of Ages, studies everything from cold-reading techniques to the Meisner method of acting in various schools around L.A.—an approach Margheritis says is spot-on. "Dancers always have to keep training, and the same is true of acting," Margheritis says. "If you stay in class, you'll continually add depth to your ability." To find reputable classes in your area, ask your dance agent for a list of referrals or check the listings on websites like backstage.com and nowcasting.com.
Look for help within your agency.
If you already have a dance agent, see if he or she can connect you to a colleague who's plugged into the acting scene. (Once dancers branch out, they may choose to have agents for each of their areas of interest—acting, commercial, voiceover, etc.) "Lots of dance agencies have theatrical departments, which is great for dancers who want to transition," says Stecklein, who's signed with Clear Talent Group. "Staying within your agency is a great way to break into the acting world."
Many of Step Up Revolution's acting roles went to dancers, including (front, L to R) Stephen "tWitch" Boss and Misha Gabriel. (Sam Emerson)
Get noticed.  
Want to get ahead? Learn how to dazzle the people who can actually give you parts: casting directors. Margheritis says casting directors often hold workshops and attend acting showcases to spot emerging talent, and her first piece of advice to would-be actors is to seize these opportunities. (Consult trade magazines like Backstage to find out when workshops and showcases are taking place.) "It's an added bonus when a casting director receives your submission for a role after seeing you in person," she says. "They're much more likely to bring you in if they have that connection."
Also, make sure your headshot and reel are up-to-date and represent you in the best light. Margheritis says it's important to have separate acting and dance reels, as well as an array of photos (commercial, theatrical, etc.) so casting directors can envision you in different types of roles. "Be savvy with your picture choices so they're diversified enough to reflect your skill set," she says.
Play up your unique qualifications as a dancer.
All that hard work you've done in the dance studio is about to pay off. From taking direction to hitting marks, many dance skills translate seamlessly to acting.
"Dancers tend to have really good timing, which is essential when delivering dialogue," Margheritis says. Stecklein also found that her experience with memorizing choreography helped tremendously when it came to learning lines. "Sometimes you're handed 10 pages of dialogue the day before you have to perform," she says—but if you already know how to pick up a complicated dance routine in an hour-long class, that kind of time pressure is familiar to you.
And if you've performed in music videos or as a dance extra in a film, you already know how to deal with life on set. Misha Gabriel, one of the stars of Step Up Revolution, points out that while the film was his first as an actor, it was his sixth as a dancer. "I was no stranger to the long hours and different shots and camera angles," he says.
Work your connections. 
If you make a great impression on a choreographer on a dance project, you'll be fresh in her mind when she's hiring on a film or TV set. Stecklein danced frequently with Marguerite Derricks and Michael Rooney, both of whom later referred her to acting projects. "Dance connections can get your foot in the door and help you get in front of directors," she says.
If you have friends who've successfully made the transition from dancer to actor, don't be shy about mining their resources, too. After Gabriel landed the part in Step Up Revolution, his best friend and Footloose star Kenny Wormald "hooked me up with all his people, like his manager and his acting coach," Gabriel says. "I really appreciated his advice and help."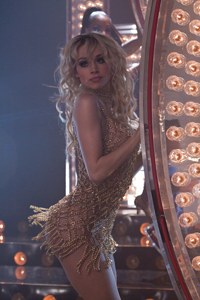 Tyne Stecklein's dancing skills helped her land a role in Burlesque. (Stephen Vaughan)
Be ready to make sacrifices.
Breaking into acting requires dedication and a considerable time commitment—which may complicate your dance career. "I had to turn down long-term dance projects or gigs that would take me out of L.A. because I wanted to be available for acting auditions and classes," Stecklein says. "I was forced to be more selective about the dance jobs I took."
Gabriel had to make similarly difficult choices. His dance jobs are now mainly limited to JUMP conventions on the weekends, leaving his weeks open for acting opportunities. "Watching Kenny turn down job after job, I learned there is no easy way to make this transition," he says. "It was hard watching my friends dance on tour for Chris Brown, but I knew I had to make a change if I wanted to get serious about acting."
That said, taking the risk can pay off. While dance jobs are rarely lucrative, the full day rate on film or TV projects for members of the SAG-AFTRA union can be quite profitable.
Keep a healthy perspective.
Remember that there are very few overnight success stories in the acting world. "There are artists who've been training for years within the acting realm, so it's important to be realistic," Margheritis says. You may already have made a name for yourself as a dancer, but as an actor, you're essentially starting over. Take advantage of even the small parts that come your way. "Do your due diligence to earn visibility and an appreciation for what you bring to the table," Margheritis says.
Stecklein also urges dancers to keep the odds in mind. "Often at a dance audition, they're looking for 20 or more people. As an actor, you're going up for a single role," she says. The process can be intimidating, but keep your eyes on the prize. "There's a role out there for everyone," Stecklein says. "Rejection is just part of the journey to the part that's meant for you."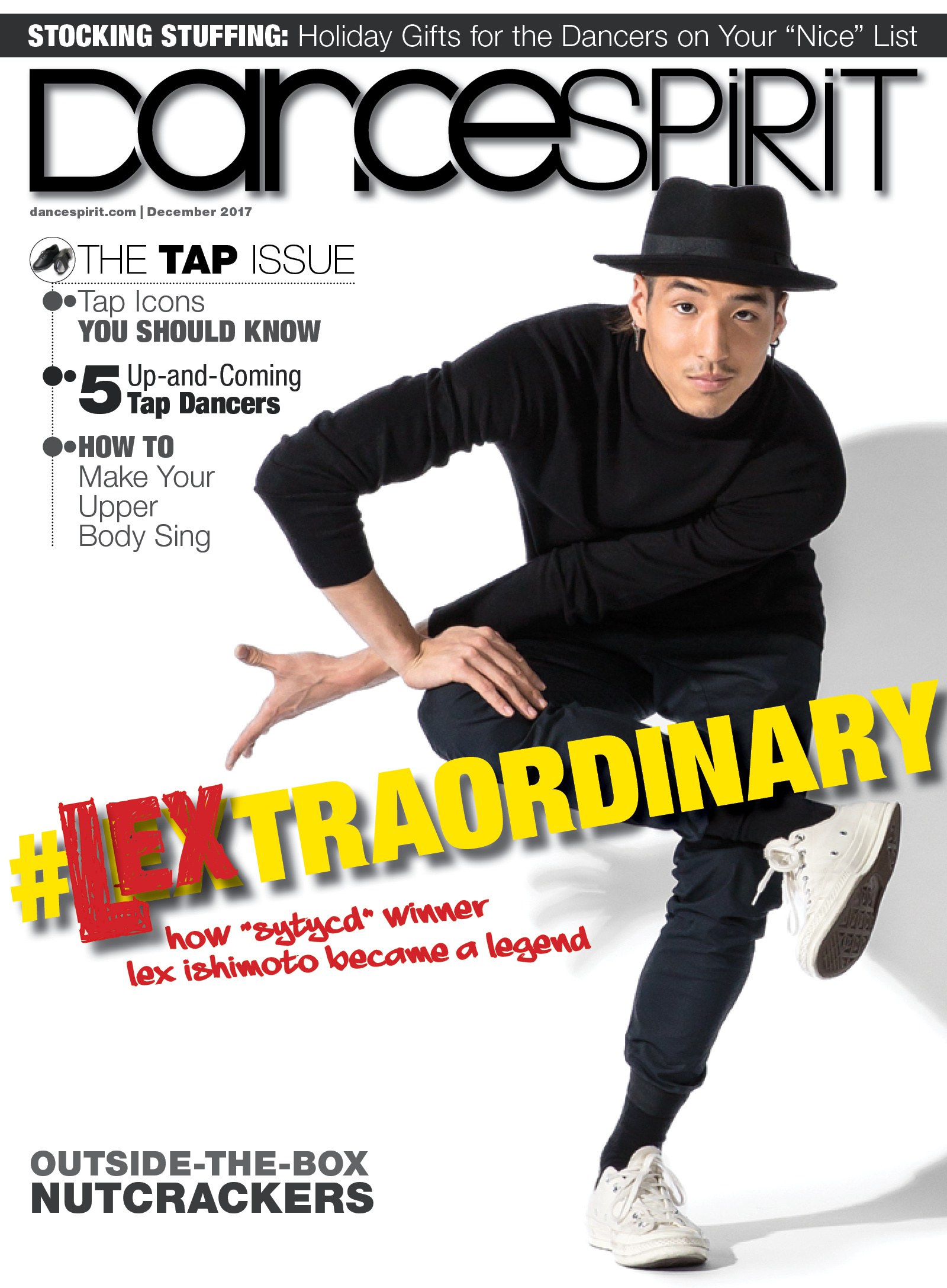 Get Dance Spirit in your inbox