Jan. 07, 2013 02:22PM EST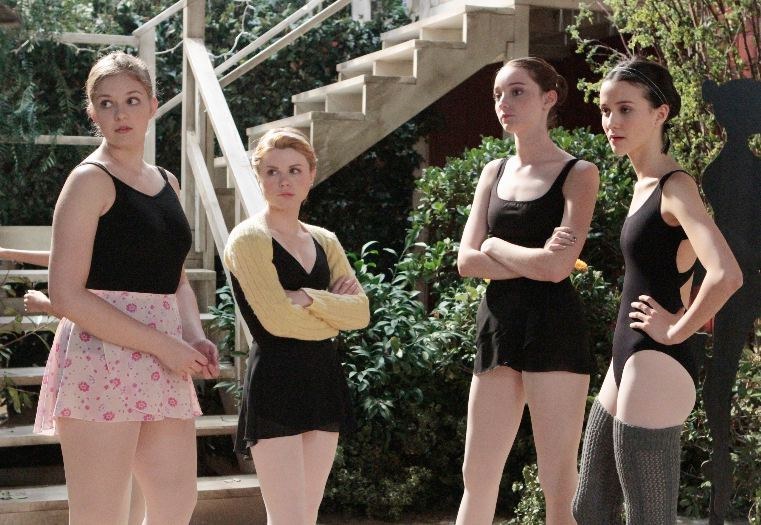 Have you been pining for Michelle's endearingly neurotic banter? Fanny's amazingly wacky choreography? Sasha's bad-girl sass? Boo's all-around adorableness?
If you answered "yes" to these questions, then you're in full-on "Bunheads" withdrawal, my friend. (My sympathies—I'm a fellow sufferer.) But here's the good news: The charming ABC Family show returns for its second season tonight at 9/8c. And that means that the world is about to become a happier, quirkier, dancier place. Be sure to tune in!
By the way—our sister magazine, Pointe, is about to feature Kaitlyn Jenkins, aka Boo, on its February/March cover. And in honor of the Season 2 premiere, they've released a behind-the-scenes video from her cover shoot. (She is the cutest ever—she actually made a scrapbook of dance poses she wanted to try. How Boo is that?) Take a look!
Dec. 11, 2012 05:21PM EST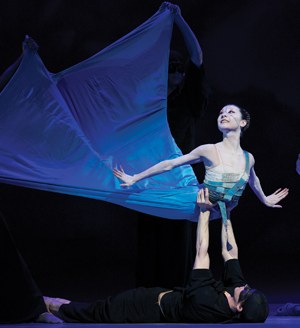 Yuan Yuan Tan in Neumeier's The Little Mermaid (ErikTomasson)
11 pros on what first inspired them to dance:
Yuan Yuan Tan
Principal at San Francisco Ballet
"My inspiration is Natalia Makarova. I used to watch tapes of her performing over and over and marvel at her port de bras."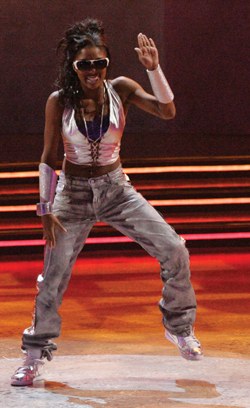 Comfort Fedoke (Kelsey McNeal/FOX)
Comfort Fedoke
Hip-hop dancer
"From the time Janet Jackson's 'Pleasure Principle' music video came out, I was all about Janet.Then I saw *NSYNC in concert and got super hyped. At my first talent show in seventh grade, I performed to *NSYNC's 'It's Gonna Be Me.' I did all of the members' parts—and wore the diamond-studded bandana, the blue jersey and the baggy pants. I was a one-woman show."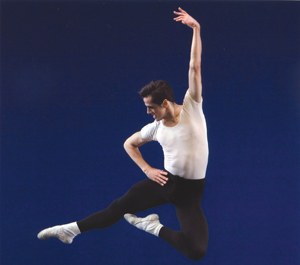 Robert Fairchild (Paul Kolnik)
Robert Fairchild
Principal at New York City Ballet
"The first time I saw a video of Gene Kelly dancing, I had a revelation. From then on, I knew performing was what I had to do."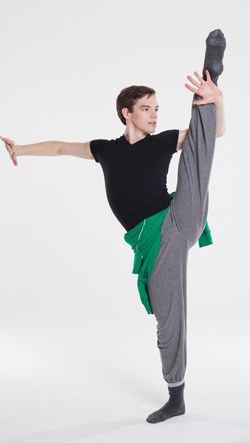 Billy Bell (Erin Baiano)
Billy Bell
Founder of Lunge Dance Collective and dancer with Cedar Lake Contemporary Ballet
"I've always been driven by challenges. If people tell me I can't do something, I'll try my hardest to prove them wrong. At age 10, I watched a breakdancing show and instantly knew that was my next challenge. At 11, I enrolled in a boys-only hip-hop class. My dance instructors convinced me my hip hop would be better if I took jazz too. Then they said my rhythm would improve if I took tap, and then that ballet would help my coordination. By the time I was 12 I was doing West African and Latin dance—anything and everything I could get my hands on."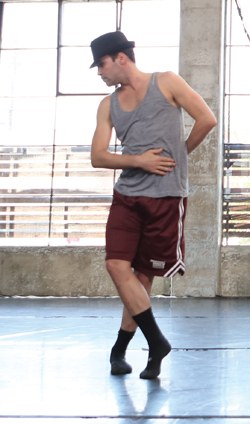 Nick Lazzarini (Tyler Golden/Oxygen Media)
Nick Lazzarini
Co-founder of Shaping Sound
"My mom put me into a recreation center dance program when I was 4. I ended up loving it. After I'd done a couple weeks of the rec center program, my kindergarten teacher asked if anybody could dance in our Christmas show. I put my hand up, like, 'Oh yeah, I'm a dancer.' I told my mom when I got home from school, and she panicked and was like, 'What are you talking about?' I said, 'Mom, I got this.' In the show, I was a giant dancing robot, and my mom says I actually pulled it off really well."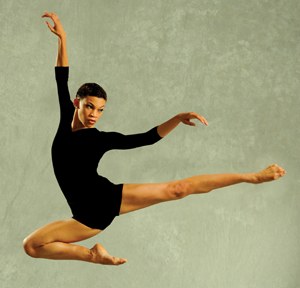 Ghrai DeVore (Eduardo Patino)
Ghrai DeVore
Member of Alvin Ailey American Dance Theater
"Dance has always been a part of my life because of my mother, who was a member of Deeply Rooted Dance Theater in Chicago. I was inspired by the lights and the fame, but also by the integrity and honor of the dancer's life. The ability to move someone from the stage—even if it's just one person—is why I do what I do."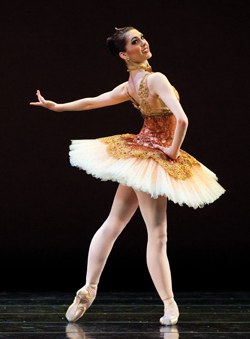 Beckanne Sisk (Luke Isley)
Beckanne Sisk
Demi-soloist at Ballet West
"My older sister got me into ballet. I would go to the studio to watch her. I remember she had a starring role in a ballet to the music from Legends of the Fall, and I wanted to be just like her. My mom finally took me in to audition when I was 4, but I couldn't reach the barre. I was devastated. By the next year, though, I was tall enough!"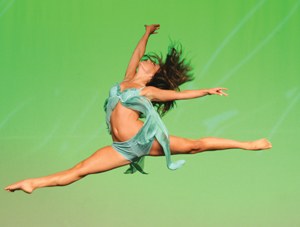 Missy Morelli
Missy Morelli
Commercial dancer and "So You Think You Can Dance" alum
"I saw classical ballet on TV when I was 1 1/2, and I was immediately hooked. None of the dance studios in my area had classes for children younger than 3, so I just watched ballet on TV whenever I could. When I finally turned 3, my mom bribed me. She said if I 'went potty' in the toilet I could start dancing. It must have worked, because I've been dancing ever since. Thank goodness for classical ballet and toilets, I guess!"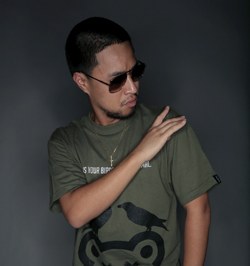 Phil Tayag (Josh Jose)
Phil Tayag
Member of The Jabbawockeez
"I've always been fascinated by dance. My parents are Filipino, and our culture is all about the arts. When I was 4 or 5, my mom got a kick out of my Michael Jackson impersonation—any time we had a family gathering she would make me dance. Later I watched my older cousins breakdance. When I was 9, I got into my first b-boy crew. Ever since then, I've been in crews, battling and performing."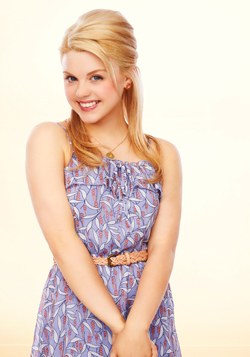 Bailey Buntain (ABC FAMILY/ANDREW ECCLES)
Bailey Buntain
Dancer/actress on "Bunheads"
"My mom signed me up for dance classes because I was shy as a child. She thought dance would bring me out of my shell. Little did she know it would turn into a complete obsession!
For me, the initial draw was that it was a new way of expressing myself. Later I was inspired by classic movies with Cyd Charisse, Gene Kelly, Fred Astaire, Ginger Rogers—and my all-time favorite, Vera-Ellen. She is a goddess!"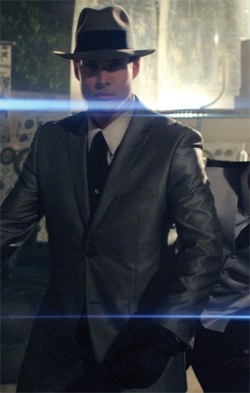 Madd Chadd (Courtesy LXD Ventures)
Chadd "Madd Chadd" Smith
Hip-hop dancer
"Growing up, I didn't dance at all. I wouldn't even go to school dances because I was uncomfortable. Then, my senior year of high school, I saw one of my neighbors doing windmills and was like, 'Whoa—I want to learn how to do that!' But b-boying and popping were just hobbies until I saw Boppin Andre dance at a party in college and everything changed. He had me questioning whether what I was seeing was real. From that point on, I practiced robotic popping 24/7."
We asked DS's Facebook fans what inspired them to start dancing. Here are some of our favorite responses!
"I was waiting for my brother to finish a soccer practice at the rec centre when I was 1 1/2, and I ended up wandering over to the dance studio. I watched the class going on, amazed. When my mom found me, I told her, 'I wanna do that!' "
—Paige Vassos
"My mom. It was her life, and now it's mine."
—Fazleen Dean
"When I was little, I used to dance on the hearth and pretend it was my stage. It's just always been in me."
—Cara Nicole Murray
"I was really into the 'Baby-Sitters Club' books when I was younger, and one of the characters, Jessi, did ballet. That got me interested in dance."
—RL Stephens
"Watching Gene Kelly in his movies. I wanted his power to make people smile!"
—Simon Harrison
Oct. 07, 2012 04:00PM EST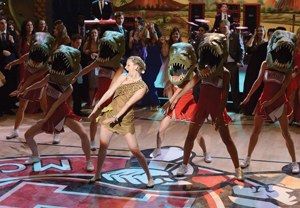 Heather Morris transitioned from dancer to actress/dancer on "Glee." (Mike Yarish/Fox)
Whether they're kick-ball-changing into your living room on "Glee" or tearing up the silver screen in Step Up Revolution, dancers are nabbing some of today's juiciest acting roles. And the trend isn't going to end anytime soon, according to McDonald/Selznick Associates agent Shelli Margheritis. "More projects than ever are considering dancers, from films to commercials to television shows," she says.
Of course, being successful as an actor takes more than just a dancer's killer physique and stage presence. To get insider intel on how to become a true double threat, we asked some of your favorite famous faces for their top tips on making the transition in style.
Don't fake it till you make it. Learn the craft. 
When the chance to audition for "Bunheads" came along, ballerina Julia Goldani Telles had never read a television script before. To get ready for the opportunity, she enlisted an acting coach—a move that, she says, helped prepare her to play the role of Sasha on the show. "My coach taught me how to approach and understand the characters and story," she says. "It was helpful to get feedback and constructive criticism from someone who really knows what she's talking about."
Taking regular acting classes is also essential. Commercial dancer Tyne Stecklein, who's had acting roles on projects like "True Blood" and Rock of Ages, studies everything from cold-reading techniques to the Meisner method of acting in various schools around L.A.—an approach Margheritis says is spot-on. "Dancers always have to keep training, and the same is true of acting," Margheritis says. "If you stay in class, you'll continually add depth to your ability." To find reputable classes in your area, ask your dance agent for a list of referrals or check the listings on websites like backstage.com and nowcasting.com.
Look for help within your agency.
If you already have a dance agent, see if he or she can connect you to a colleague who's plugged into the acting scene. (Once dancers branch out, they may choose to have agents for each of their areas of interest—acting, commercial, voiceover, etc.) "Lots of dance agencies have theatrical departments, which is great for dancers who want to transition," says Stecklein, who's signed with Clear Talent Group. "Staying within your agency is a great way to break into the acting world."
Many of Step Up Revolution's acting roles went to dancers, including (front, L to R) Stephen "tWitch" Boss and Misha Gabriel. (Sam Emerson)
Get noticed.  
Want to get ahead? Learn how to dazzle the people who can actually give you parts: casting directors. Margheritis says casting directors often hold workshops and attend acting showcases to spot emerging talent, and her first piece of advice to would-be actors is to seize these opportunities. (Consult trade magazines like Backstage to find out when workshops and showcases are taking place.) "It's an added bonus when a casting director receives your submission for a role after seeing you in person," she says. "They're much more likely to bring you in if they have that connection."
Also, make sure your headshot and reel are up-to-date and represent you in the best light. Margheritis says it's important to have separate acting and dance reels, as well as an array of photos (commercial, theatrical, etc.) so casting directors can envision you in different types of roles. "Be savvy with your picture choices so they're diversified enough to reflect your skill set," she says.
Play up your unique qualifications as a dancer.
All that hard work you've done in the dance studio is about to pay off. From taking direction to hitting marks, many dance skills translate seamlessly to acting.
"Dancers tend to have really good timing, which is essential when delivering dialogue," Margheritis says. Stecklein also found that her experience with memorizing choreography helped tremendously when it came to learning lines. "Sometimes you're handed 10 pages of dialogue the day before you have to perform," she says—but if you already know how to pick up a complicated dance routine in an hour-long class, that kind of time pressure is familiar to you.
And if you've performed in music videos or as a dance extra in a film, you already know how to deal with life on set. Misha Gabriel, one of the stars of Step Up Revolution, points out that while the film was his first as an actor, it was his sixth as a dancer. "I was no stranger to the long hours and different shots and camera angles," he says.
Work your connections. 
If you make a great impression on a choreographer on a dance project, you'll be fresh in her mind when she's hiring on a film or TV set. Stecklein danced frequently with Marguerite Derricks and Michael Rooney, both of whom later referred her to acting projects. "Dance connections can get your foot in the door and help you get in front of directors," she says.
If you have friends who've successfully made the transition from dancer to actor, don't be shy about mining their resources, too. After Gabriel landed the part in Step Up Revolution, his best friend and Footloose star Kenny Wormald "hooked me up with all his people, like his manager and his acting coach," Gabriel says. "I really appreciated his advice and help."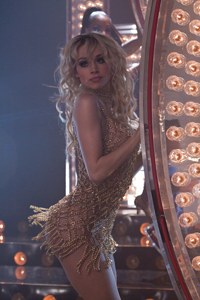 Tyne Stecklein's dancing skills helped her land a role in Burlesque. (Stephen Vaughan)
Be ready to make sacrifices.
Breaking into acting requires dedication and a considerable time commitment—which may complicate your dance career. "I had to turn down long-term dance projects or gigs that would take me out of L.A. because I wanted to be available for acting auditions and classes," Stecklein says. "I was forced to be more selective about the dance jobs I took."
Gabriel had to make similarly difficult choices. His dance jobs are now mainly limited to JUMP conventions on the weekends, leaving his weeks open for acting opportunities. "Watching Kenny turn down job after job, I learned there is no easy way to make this transition," he says. "It was hard watching my friends dance on tour for Chris Brown, but I knew I had to make a change if I wanted to get serious about acting."
That said, taking the risk can pay off. While dance jobs are rarely lucrative, the full day rate on film or TV projects for members of the SAG-AFTRA union can be quite profitable.
Keep a healthy perspective.
Remember that there are very few overnight success stories in the acting world. "There are artists who've been training for years within the acting realm, so it's important to be realistic," Margheritis says. You may already have made a name for yourself as a dancer, but as an actor, you're essentially starting over. Take advantage of even the small parts that come your way. "Do your due diligence to earn visibility and an appreciation for what you bring to the table," Margheritis says.
Stecklein also urges dancers to keep the odds in mind. "Often at a dance audition, they're looking for 20 or more people. As an actor, you're going up for a single role," she says. The process can be intimidating, but keep your eyes on the prize. "There's a role out there for everyone," Stecklein says. "Rejection is just part of the journey to the part that's meant for you."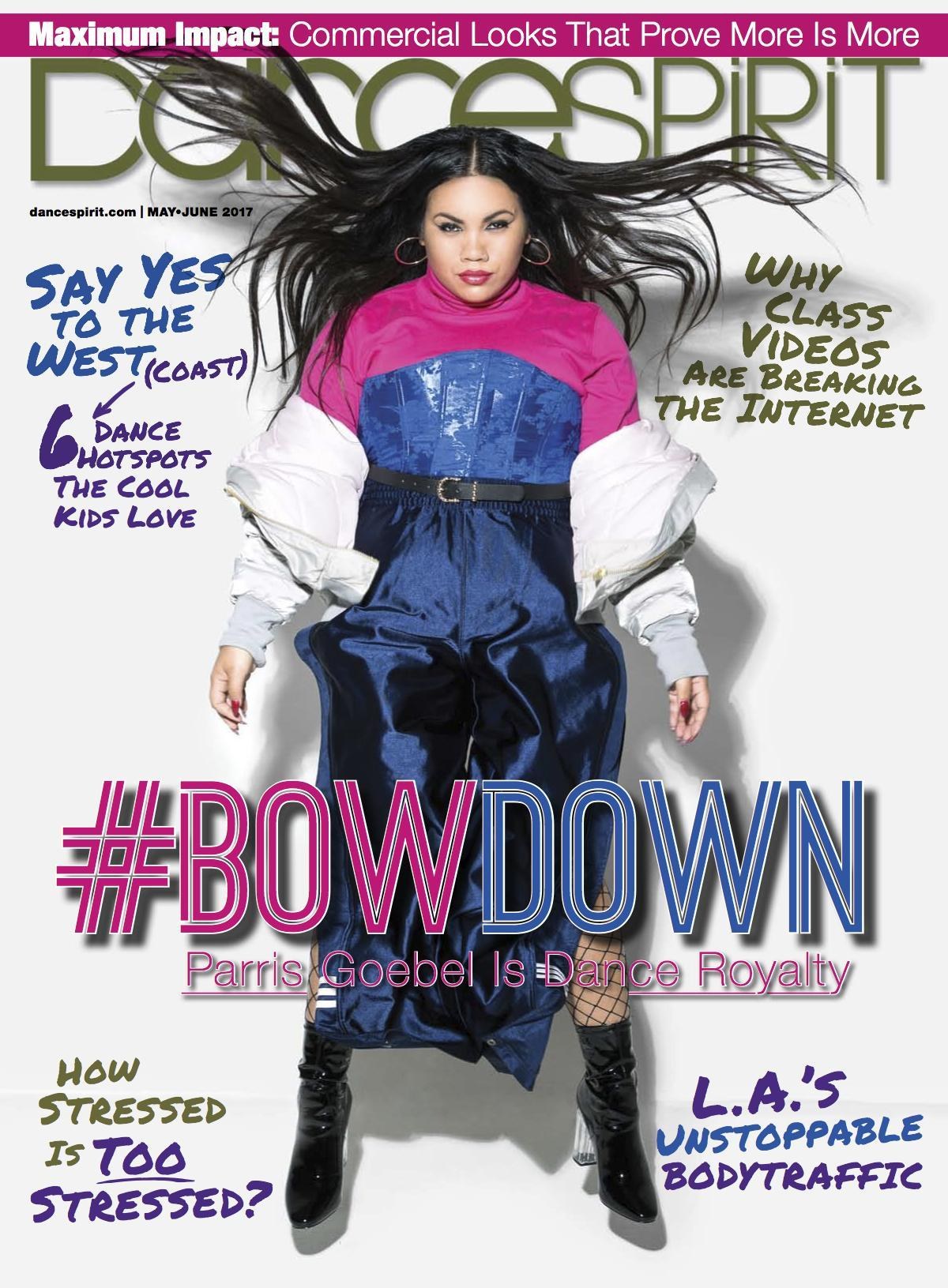 Get
Dance Spirit
in your inbox
Featured College Dance Program