Mar. 23, 2017 03:28PM EST
The path to dance success isn't always a straight line. We asked three pros to reflect on their careers—including the disappointments, unexpected opportunities and inspiring moments of perseverance.
Daniel "Cloud" Campos
Currently a commercial performer, choreographer and director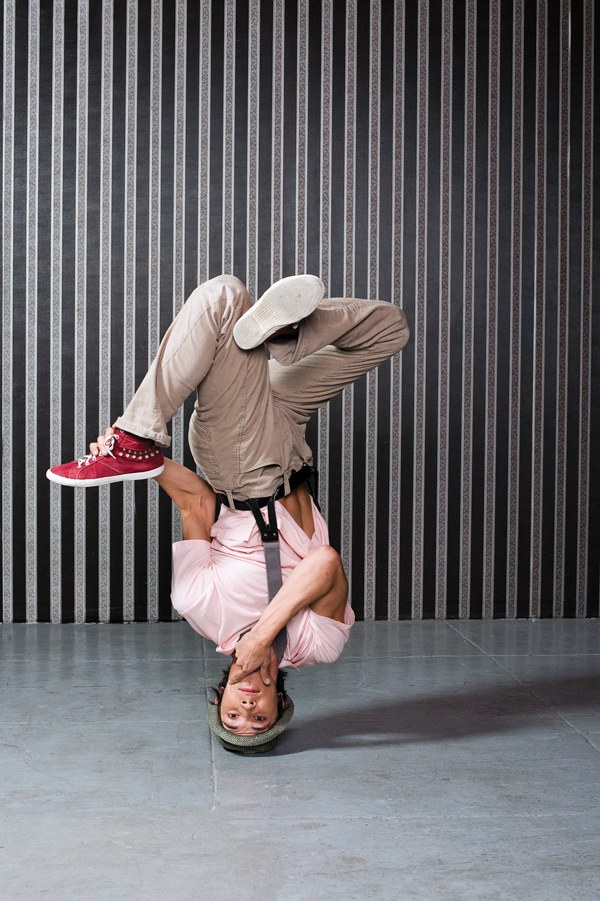 (Photo by Joe Toreno)
Performing at Universal Studios Florida
Campos began breaking at a very young age, but he didn't join a crew until he moved to Tampa, FL, at age 12. "I went to a roller rink, and there they were—the Skill Methodz! I was so impressed," he says. "We started going to competitions and traveling around the world, making a name for ourselves." Eventually the Skill Methodz landed
a job at Universal Studios Florida in a show called Street Breaks.
Touring with Madonna
On a visit to NYC, Campos heard about a Madonna tour audition. "I didn't have an agent, but I crashed the audition anyway," he says. He pushed through the choreography portion—an experience he'd never had—to get to the freestyle section of the audition. "I knew if they could see my breaking, I'd have a good chance of making it." He did make it, and ended up working on two of Madonna's tours.
The Commercial Life
After his Madonna audition, Campos got an agent in L.A. and started building his resumé. He landed gigs with a variety of directors and performers, including Jon M. Chu, Shakira and Jennifer Lopez. Campos quickly discovered just how intense the commercial dance world could be. "The audition process is intimidating when people have expectations of you," he says.
Discovering His Passion for Directing
While dancing in music videos and films, Campos realized he had his own ideas about how to capture movement on camera. He shot his first short dance film, The Paperboy, while
he was working at Universal Studios, and posted it on YouTube. "It ended up getting a lot of attention," he says. "I know I can't dance forever, and I realized this was another creative path to take."
Up Next
Campos' newest dance short, Today's the Day, is about facing your fears and walking into the unknown. "I enjoy telling stories with my body," he says. "I want to bring back the golden days of dance films." He's looking forward to more dance-inspired directing projects.
Drew Jacoby
Currently a member of Nederlands Dans Theater (and a new mom!)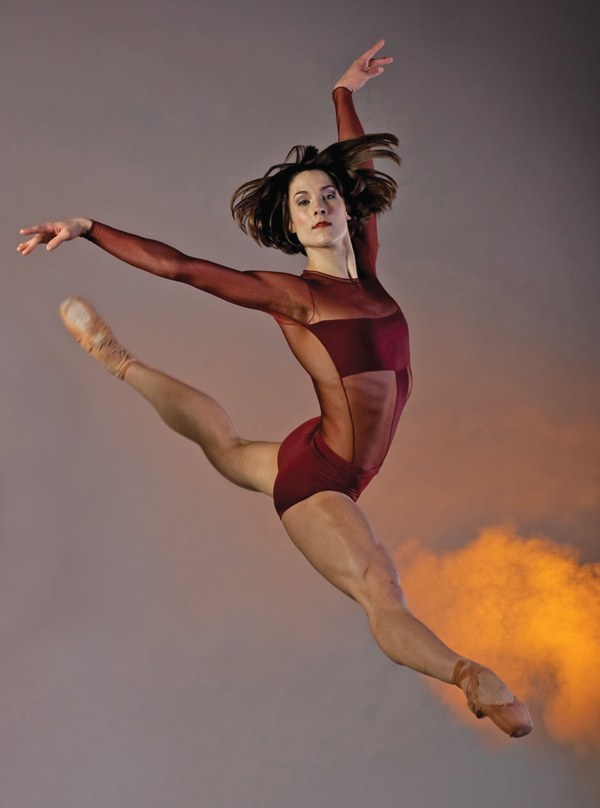 (Photo by Marty Sohl)
Dancing with LINES Ballet
After graduating from the Pacific Northwest Ballet School, Jacoby immediately accepted a job with the contemporary company Alonzo King LINES Ballet, in San Francisco. "I had hoped to join PNB, but they didn't want to take the risk of hiring me because I was so tall," says the 5' 11" dancer. "LINES was a different path than I had imagined."
Auditions Galore
Though she enjoyed working with LINES, Jacoby still dreamed of a super-classical ballet job. She continued to attend auditions while working with the company. "I met so many people through auditions," Jacoby says. "In the end, the conventional ballet path didn't work out for me. But those endless auditions were very enriching. I figured out there's more than one way to make it in the ballet world."
Freelancing in NYC
After a few years with LINES, Jacoby decided to strike out on her own in NYC. "I created a DVD and website, got a commercial agent, started auditioning for movies and Broadway shows and took classes at Steps on Broadway every day," she says. "I landed a gig with choreographer Lar Lubovitch, and from there, it just snowballed."
Jacoby & Pronk
One of Jacoby's freelance jobs was touring with Complexions Contemporary Ballet as a guest artist, and that's where she met dancer Rubinald Pronk. They began to perform together as Jacoby & Pronk, building a name for themselves by collaborating with choreographers such as Christopher Wheeldon and performing at festivals like Jacob's Pillow.
Joining Nederlands Dans Theater
While Jacoby was collaborating with Pronk, Paul Lightfoot and Sol Léon, then resident choreographers with Nederlands Dance Theater, brought up the idea of Jacoby joining NDT. But at that point, "I was still excited by making my own path," Jacoby says. Two years later, after Lightfoot was made artistic director of NDT, he offered Jacoby a contract—and she was ready to accept it. "One of the reasons I stopped freelancing was fatigue," Jacoby explains. "We were performing four pieces a night, I was doing all of the administrative work and we were traveling nine months of the year. I was trying to get funding, which was way over my head. So I was ready for company life again."
Up Next
Jacoby has now danced with NDT for three seasons. She's able to maintain her professional connections by teaching, producing galas and performing at festivals. These days, she's enjoying spending time with her new baby.
Ephrat "Bounce" Asherie
Currently a teacher at Broadway Dance Center and founder of Ephrat Asherie Dance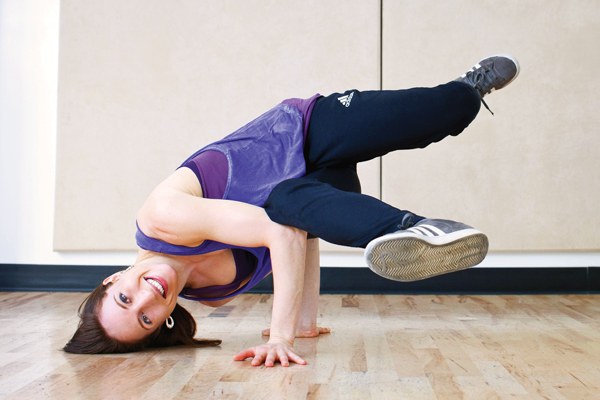 (Photo by Matthew Murphy)
Discovering Her Passion
Asherie began studying ballet at age 10 and Graham-based modern dance at 14. She loved hip-hop music, but "it was the '90s, so hip-hop classes weren't available at most dance studios," she says. She went on to study at Barnard College, majoring in Italian. Halfway through her degree, she saw Rennie  Harris' groundbreaking hip-hop work, Rome and Jewels, which gave her a new perspective on dance. "It completely blew me away," she says.
Adventures in Italy
Asherie was studying abroad in Italy when opportunity struck. "I was looking for an apartment, and I accidentally walked into a b-boy gym," she says. "It just fell into my lap!" She started breaking, and found that it gave her the voice she'd been looking for. "I didn't have to look in the mirror at my body—it was freeing to just be connected to the music and the movement."
Underground Mentoring
Back in NYC, Asherie discovered the city's underground breaking scene. "You had to
prove yourself there," she says. "The guys always thought I was someone's girlfriend or a groupie." One dancer in particular, Richard Santiago (aka Break Easy), took her under his wing. "He would teach me mini classes, spin records, show old breaking footage and share newspaper clippings," Asherie says. "It was such a nurturing approach to my education."
Committing to Dance
Life after college was challenging. Asherie waited tables, worked as an Italian tutor, wrote grants and danced at night. "I landed a breaking gig, and called in to work well in advance to get someone to cover my waitressing shift," she remembers. "But my boss ignored the request, and I was fired." It was a crucial moment: Asherie had also just landed her first jobs teaching dance, at Peridance Capezio Center and Broadway Dance Center. "I decided it was time to commit myself entirely to my practice, and I got an agent."
Forming Her Own Company
Asherie began to develop as a choreographer as well as a dancer, and eventually founded Ephrat Asherie Dance. The group earned residencies at New York Live Arts and Jacob's Pillow, which allowed Asherie to further explore her creative voice. She also kept up a busy teaching schedule. "When I'm fulfilled in my choreography, that makes me a better teacher," she says.
Bessie Nominations
After Asherie curated a show at Dixon Place on the Lower East Side of NYC, she was commissioned to do a full-evening work for the venue. The result, A Single Ride, was nominated for two Bessie awards—one of NYC's highest dance honors.
Up Next
Asherie recently finished a residency on Governors Island through the Lower Manhattan Cultural Council. She's also an MFA candidate at the University of Wisconsin—a low-residency program that allows her to continue making work in NYC. This spring, she'll be touring with Get on the Good Foot, a dance tribute to James Brown.
Mar. 08, 2016 07:28PM EST
It's a question every serious dance student has to ask as she approaches high school graduation: What's next? College, or a company gig? A full-time dance career, or…something else? You can't take this big decision lightly. But how can you know if you're ready to go pro after high school? What about at age 22, with four years of college dance classes under your belt?
Dance Spirit turned to the experts to find out what helps a dancer hit the professional ground running. Start by asking yourself the following questions. Then, get inspired by stories from three dancers who took different paths. There's no one-size-fits-all answer, but with careful self-assessment you can make the best choice for you.
Do I have the skills?
How can you know if your technique and stage presence are up to par? Get honest feedback from the people who see you dance every day: your teachers. "It's our job to guide students toward next steps that are the best fit for their abilities," says Michael Owen, director of the dance program at Walnut Hill School for the Arts in Natick, MA.
Take the comments you get—positive and negative—to heart. "If you understand your individual gifts and challenges, you can move forward with realistic confidence," says Mary Lisa Burns, dean of dance at Miami's New World School of the Arts.
It's far from the end of the world if you need more training after high school. In fact, Owen points out, "these days, it's very rare for a 17- or 18-year-old to walk right into a company." If you need additional time and seasoning, you're not alone.
Do I have a dance network?
You'll have an easier time entering the professional world if you've already started to make connections with choreographers and company directors. Where do those connections come from? If you've attended summer intensives, or if your school has brought in guest teachers or choreographers, you may have already had the chance to perform for people who could hire you or vouch for you in the future.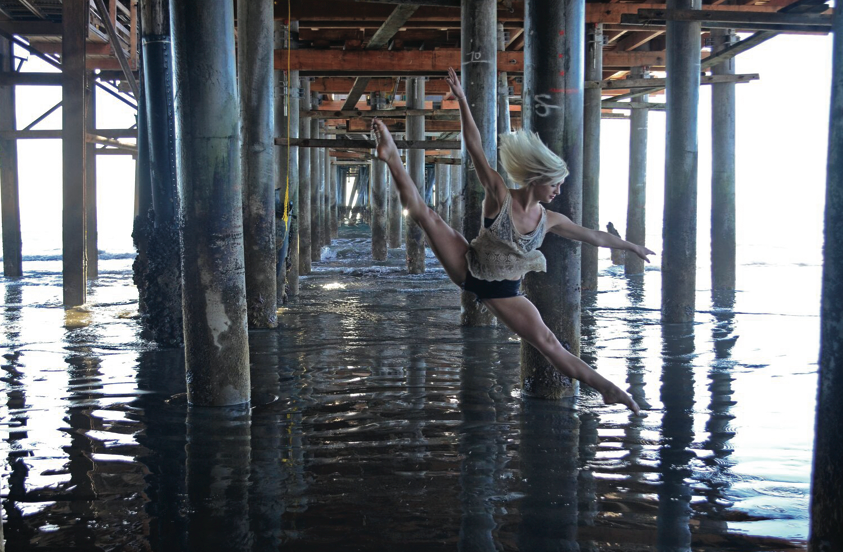 Kaitlynn Edgar knew she was ready for a pro career. (Photo by Lee Gumbs, courtesy Gumbs)
Kaitlynn Edgar, who moved to L.A. after high school and has worked steadily in the commercial dance industry ever since, sees competitions and conventions as strong springboards. "They get you in front of choreographers at a young age," she says. "My first gig in L.A. was with Tony Testa. I'd assisted him at New York City Dance Alliance, and he direct-booked me to dance at the American Music Awards!" 
But if you're currently short on connections, that's OK. You can start building a network in college, as well. For instance, Goucher College graduate Amy Ruggiero's first professional job was with Ballet Austin II. "[Director] Stephen Mills set a piece at Goucher when I was a sophomore," she says. "Working with him piqued my interest in Ballet Austin and gave him the opportunity to see me in the studio before I auditioned for a job." In short: If you've shown the pros you're ready to work, they'll remember you down the line.
Am I mature enough?
Joining the workforce can mean growing up fast. Are you ready to live on your own? Do you feel comfortable taking care of yourself—physically, mentally, emotionally and financially? Do you know how to carry yourself in professional situations? If the answer to any of these questions is "no," you might benefit from the stepping-stone that college provides.
"Dancers need the ability to communicate in a professional way with directors, choreographers, managers and fellow dancers; an understanding of the body to protect and preserve it from injury; a rigorous work ethic; and a sense of humility and generosity of spirit," Burns says. "Talent is an important factor in success, but maturity is vital."
You also need a thick skin, and what Edgar calls a "strong soul." "I've known people who have let getting cut at audition after audition really get them down," she says. "You have to believe that your time will come. You have to keep networking, keep going to auditions, and, of course, keep taking class."
In addition to assessing yourself honestly and fully, do some homework out in the dance world. Investigate companies, choreographers and gigs that interest you. Visit colleges and conservatories. Go to a few professional auditions to see how you compare to your peers. All of that research will help you make an informed decision about your future.
Maybe you're ready to leap right into a company rehearsal studio. Maybe a college classroom is the best place for you. Or maybe you're suited for a dance-adjacent career—for instance, Owen has several former students who went into physical therapy after realizing they weren't cut out to be professional performers. The important thing to remember is that if you love dance and want to keep it in your life, you can find a way.
Moments of Truth: Three dancers talk candidly about the professional decisions they made after high school.
"I was ready."
When it came to college dance programs, Kaitlynn Edgar had her sights set on The Juilliard School—and she got in. But when she visited the school, it didn't feel right. "I wasn't interested in a company position, which is what Juilliard trains you for," she says. "I was interested in dance jobs that change all the time. And I realized I didn't want to wait four more years for that."
She didn't enter the professional world blind. In addition to her extensive competition and convention experience, Edgar had done some film work in her home state of Michigan. "My dad warned me that the real world can hit you pretty hard, and that college is a good in-between step," she says, "but I knew I wanted the professional path more than the college path." Since moving to L.A. in October 2011, she's toured with the Bad Boys of Dance and done numerous television and backup-dancing gigs.
"I knew I'd be ready soon."
Amy Ruggiero auditioned for a few ballet companies at the end of high school, "but I can't say I did it with my whole heart," she says. "Part of me knew I needed more schooling and life-living before I went into the real world." After visiting Goucher College in Baltimore, MD, to speak with the professors and take dance classes, Ruggiero knew she'd found her ideal next step.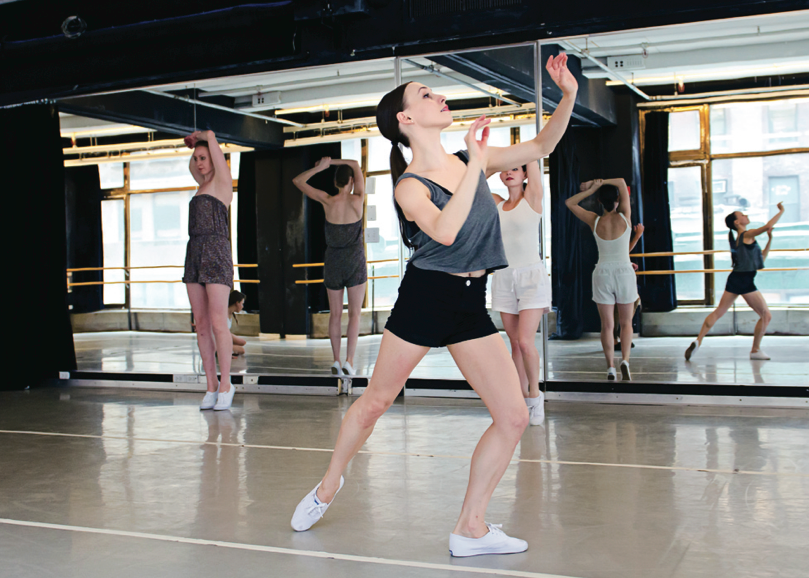 Amy Ruggiero in rehearsal (Photo by Kyle Froman)
"I came into college as a bunhead, but because the dance major required us to attain the same level in ballet and modern, I was pushed to be more," she says. "If I'd joined the professional dance workforce right out of high school, I would have missed out on so much of what this world has to offer." Ruggiero credits the open-mindedness and versatility she learned in college with changing the trajectory of her career—which has included dancing with ballet companies, in the Radio City Christmas Spectacular, in the touring production of Broadway's Come Fly Away and, most recently, on the Twyla Tharp 50th Anniversary Tour.
"I wasn't ready."
Former dancer Brannigan Burstein majored in dance in college, and anticipated pursuing a career in modern, musical theater or tap after getting her degree. But as her time in school drew to a close, she came up against one obstacle after another. An injury that sidelined her during senior year was especially troubling. She worried that her body's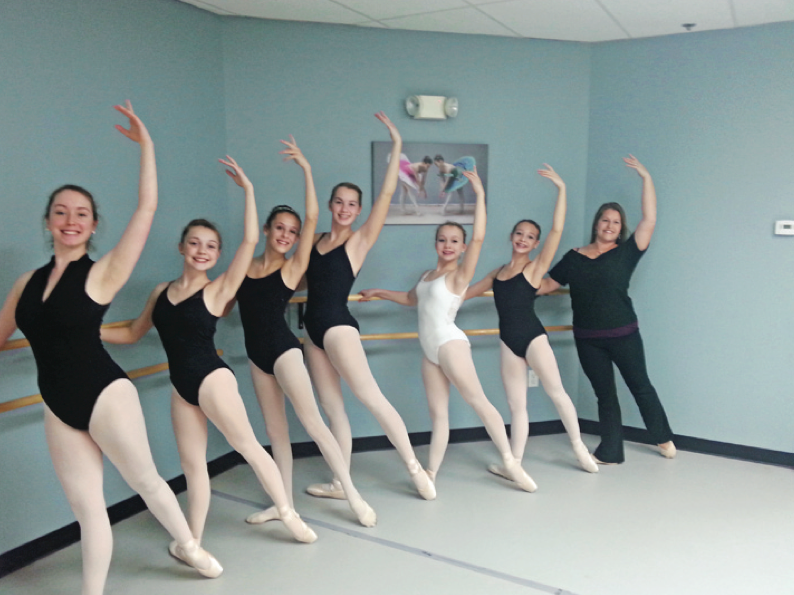 Brannigan Burstein with her students (courtesy Burstein)
natural limitations would make professional dance life stressful and difficult. "I had to be realistic," she explains. "I knew I'd always love dance, but I wasn't sure I could make it a career. Deciding not to go the professional route was so hard. But in the long run, it was better for me."
Burstein now works in education administration, but she keeps one foot in the dance world. She's a substitute teacher and the assistant rehearsal director at the New England School of Dance in Manchester, NH, and choreographs musicals at John Stark Regional High School in Weare, NH. "Dance is such a part of me," she says. "There was no question that I'd find a way to keep it a part of my life."
Aug. 12, 2015 02:50PM EST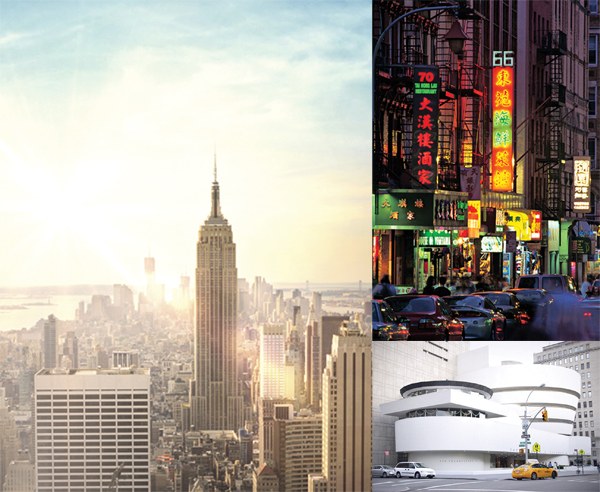 (Clockwise from left: Peshkova/Thinkstock; Fotofermer/Thinkstock; Comstock/Thinkstock)
It's the City That Never Sleeps, the Concrete Jungle—and a total dance mecca. While there's no place quite like it, NYC is also overwhelming and expensive, two qualities that can make visiting or moving here pretty intimidating. Check out tips from four pro dancers—Kristine Covillo, Tamisha Guy, Daniel Harder and Kristen Segin—for living like a true New Yorker.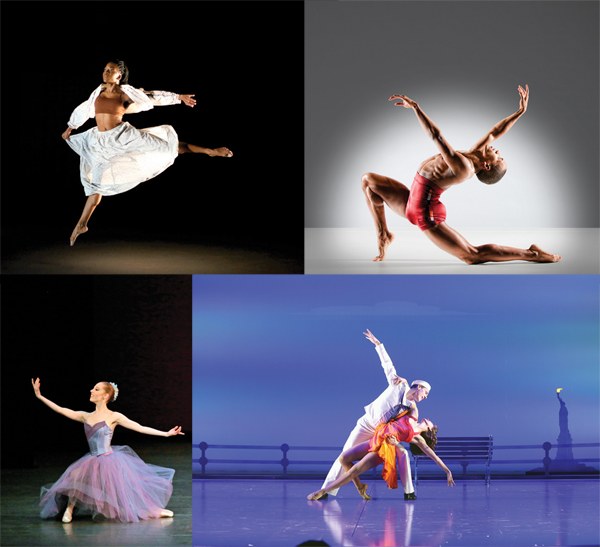 (Clockwise from left: Tamisha Guy in Kyle Abraham's The Watershed, photo by Steven Schreiber, courtesy Kyle Abraham/Abraham.In.Motion; Daniel Harder, photo by Richard Calmes, courtesy Alvin Ailey American Dance Theater; Kristien Covillo in On the Town with Stephen Hanna, photo by Joan Marcus, courtesy On the Town; Kristen Segin in Christopher Wheeldon's Soiree Musicale, photo by Paul Kolnik, courtesy New York City Ballet)
Your NYC Experts
Kristine Covillo: A former member of Ballet Hispanico and the Radio City Rockettes, Covillo has also performed on Broadway in West Side Story, Evita and On the Town.
Tamisha Guy: After moving to NYC from Trinidad and Tobago, Guy graduated from SUNY Purchase and performed with the Martha Graham Dance Company. She currently dances with Kyle Abraham/Abraham.In.Motion.
Daniel Harder: After graduating from NYC's Ailey/Fordham BFA program, Harder joined Ailey II in 2009. He was promoted to Alvin Ailey American Dance Theater a year later.
Kristen Segin: A New York City Ballet corps member since 2009, Segin moved to NYC in 2005 to study at the School of American Ballet.
Getting Around
1. Download the HopStop app. "It helps you figure out which subways are closest to particular locations," Harder says. "I tend to use it when I'm going to an unfamiliar area of Brooklyn."
2. Visit the MTA website (mta.info), Segin advises, to make sure the trains you need are running without delays or service changes.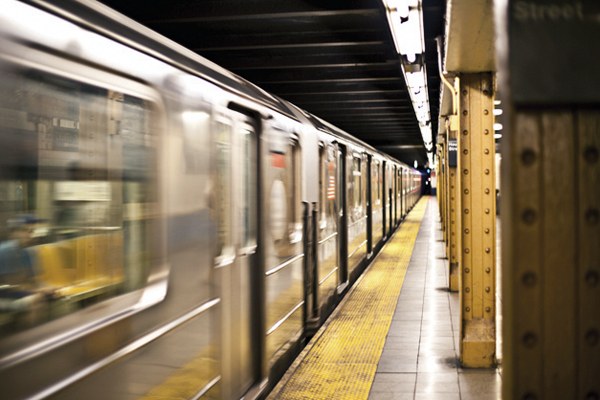 NYC subway (photo by Starflamedia/Thinkstock)
3. Leave early. It takes Guy roughly 45 minutes to get from her Brooklyn apartment to class in downtown Manhattan, "though I'll always leave about two hours early," she says. "The rains are reliable, but it's good to leave some wiggle room. You never know if there'll be a delay."
4. Know where to stand in the station. If it's crowded, head to either end of the platform. "That's where the emptiest subway cars will likely be," Segin says.
5. Be a considerate passenger. Move to the middle of the subway car—away from the doors—and be mindful of your bags. "Dancers always have so much gear," Covillo says. "If you have a big bag, take it off and keep it at your feet or hold it in your lap. You'll stand out as a tourist if your stuff is all over the place, hitting other people."
6. Take a bus to go across town. "When I first moved here, I used to be terrified by the bus system," Covillo says. "But the crosstown buses stop at every major avenue. Just ask the driver if you're worried about missing your stop."
7. Save taxi rides for when you're in a pinch. Fares start at $2.50 and add up quickly.
8. Set up an Uber account for late-night trips or if you have too many grocery bags to carry on the subway. "You don't have to exchange money since it's all done through the app," Covillo says. "That really came in handy one morning when I grabbed the wrong bag and didn't have my wallet—or my subway card. Luckily, though, I had my phone, so I hailed an Uber."
9. Remember that it's OK to ask for directions. "There's definitely a misconception that because NYC is so fast-paced, you can't stop someone and ask for help," Harder says. "But New Yorkers are very friendly, and I've learned to speak up."
Finding A Place To Stay
10. If you're staying for a week or less, ask friends if you can couch surf. Not an option? Harder, Covillo and Segin recommend checking out Airbnb for short-term rentals. It tends to be much cheaper than a hotel, and you can view pictures of the space and read reviews beforehand.
11. Do some research before subletting (renting a room from another renter, who may be out of town for a short time). "Subletting is great since you move into a space that's already furnished," Guy says. "But try to visit the space, so you know what you're getting into." And ask if it's been cleared with the landlord.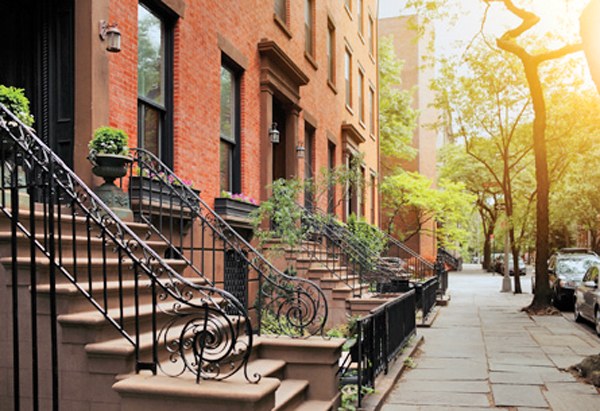 Brownstones in Brooklyn Heights, NYC (photo by StockSnapper/Thinkstock)
12. Check dance-studio bulletin boards for apartment listings. "In the student lounge at The Ailey School, there are always fliers from people looking to sublet their apartments for the summer or even the full year," Harder says.
13. If you're moving, watch out for realtor/broker fees, which can often be several times more than a month's rent. Both Covillo and Segin recommend StreetEasy (streeteasy.com)—not Craigslist, which is full of false advertising—to hunt for apartments. "You can search by location, amenities and number of bedrooms," Covillo says.
14. Avoid prime real estate areas. Apartments on the Upper West Side (home to Steps on Broadway) and in midtown (home to Broadway Dance Center) tend to have higher rents, which is frustrating since those neighborhoods are major dance hubs. "A lot of artists live in Astoria, Queens, which has an easy commute to midtown," Covillo says. Segin lives in East Harlem. "It's definitely an up-and-coming area," she says. "Lots of NYCB dancers have been moving up here. The rent is reasonable, and there are a ton of restaurants."
Dancing For Less
15. Find out how much open classes cost before signing up. At some of the major studios, classes can run upwards of $20 a pop. Consider mixing up your training schedule by adding a few classes at smaller studios (like Ballet Arts or The Playground at Gibney Dance Center) that charge less. And if you're in NYC for the long haul, apply for work-study programs at studios like BDC, Steps or Peridance Capezio Center. "They're great for dancers new to the city," Guy says. "You'll get to know teachers and choreographers, and you'll meet other dancers, too."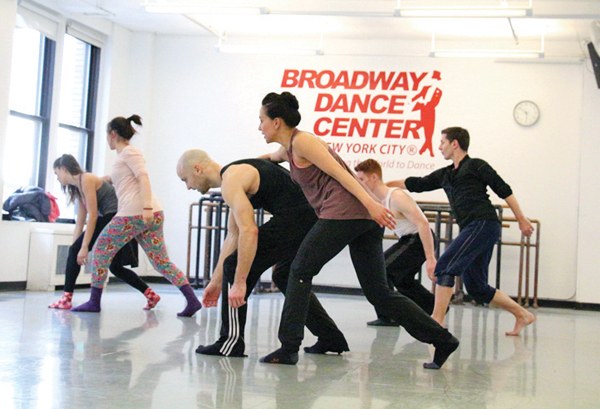 Kristine Covillo (center) teaching at Broadway Dance Center (photo courtesy Covillo)
16. Purchase class cards. Not only can they save you money per class, they can also help you stick to a budget. "If you buy a class card, you're setting aside a certain amount of money for classes you can't spend anywhere else," Guy says.
17. Make your apartment your gym. Gym memberships and fitness classes can be expensive. "I picked up a few yoga DVDs I can do at home on my own," Covillo says. "You can also check out qinetic.com. It offers free live-streamed fitness classes, and it has a video archive of past classes, too."
18. Keep your dance clothes clean—on the cheap. Many buildings don't have a washer and dryer on the premises, so finding a laundromat in your neighborhood is key. But keep in mind that frequent mini loads of laundry add up. "Hand-wash your tights, leotards and smaller items in the sink," Guy says. "And if you can, wait until you have huge loads of laundry to go to the laundromat."
Living on a Budget
19. Cook as much as possible. "Making your own food is always cheaper," Segin says. "There are lots of healthy, dancer-friendly restaurants near Lincoln Center, but they're expensive. I pack my lunch as much as I can—and I always throw an extra energy bar, yogurt or sandwich in my bag."
20. Shop for foods that won't spoil easily. "Trader Joe's is great if you're staying here a short time," Guy says. "You can stock up on healthy snacks that won't go bad," like trail mix or granola bars.
21. Scout for cheap eats. "In college, I'd always look for restaurants with lunch specials," Harder says. "For example, there was an inexpensive Thai place that gave huge portions I could snack on throughout the day."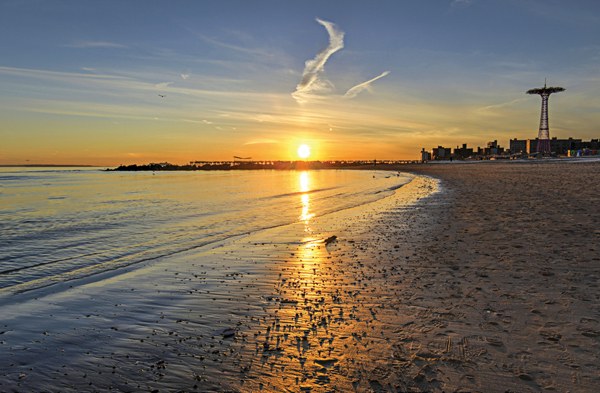 (Brighton and Coney Island Beach at sunset, photo by Demerzel21/Thinkstock)
22. Skip Starbucks. "Go to your neighborhood bodega for your coffee fix," Covillo says. "There's one on just about every corner"—and their coffees are frequently $1.
23. Use Yelp. "After a long week of work, I love to pamper myself with a manicure," Segin says. "There are a ton of nail salons on the Upper West Side, but I always look at a salon's review and price point on Yelp."
24. Take advantage of your student ID. "There are so many deals for students," Segin says. "I go to Fordham University part-time, and I use my ID to get discounts on museum admissions and Broadway or American Ballet Theatre tickets. You can even use a student ID from a summer course."
25. Explore the city—for the price of a subway fare. "It's easy to get stuck within a 5- to 10-block radius, but it doesn't cost a lot to have great adventures all over NYC," Covillo says. "Each neighborhood has a different flavor, whether you're in Chinatown, Little Italy or Union Square, all accessible via the subway. There are even beaches right off the subway—like Brighton Beach in Brooklyn—or you can take the Long Island Railroad and go to Long Beach."
Jun. 19, 2015 09:07PM EST
Are you itching to create your own work? As a budding choreographer, you probably know that the two best ways to learn your craft are to #justdoit and to watch as much work by more seasoned choreographers as possible. (And read all the handy tips that your DS editors round up, just for you! #shamelessplug)
But sometimes, watching and learning from the pros can feel overwhelming. After all, they made it to the top for a reason: Their work is awesome. When you're just starting out, it's natural to feel confident one second and full of doubt the next. (Spoiler: The pros do too!)
Enter the Young Choreographer's Festival. Held annually in NYC and organized by Emily Bufferd, the YCF is a showcase of young, driven and talented dancemakers.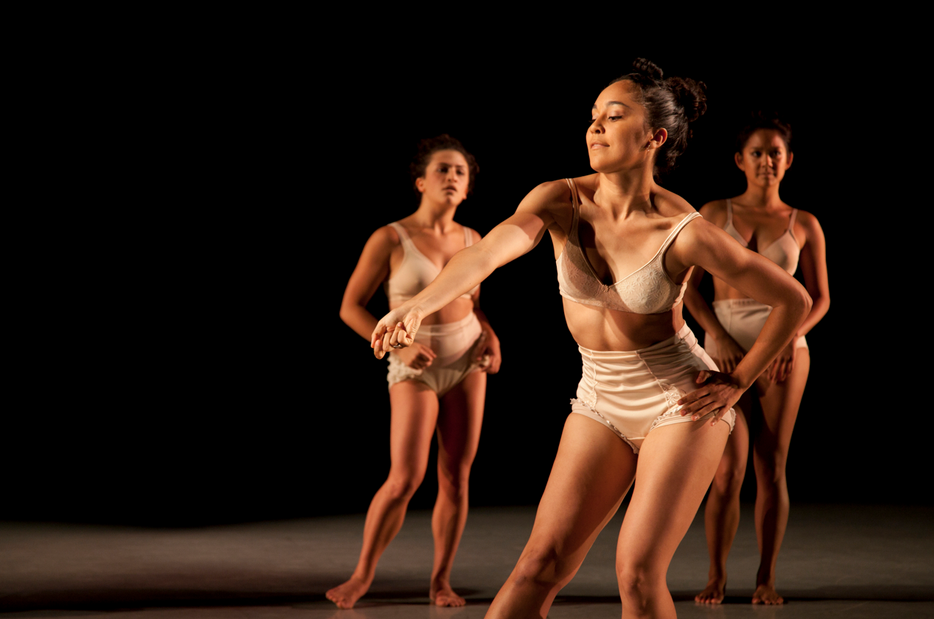 (Dancers perform Wild Me, choreographed by Alexis Convento, at the 2012 YCF. (Photo by Krista Bonura)
The one-night-only performance is a culmination of months of prep, including studio time and mentorship by professional choreographers. If you're in the NYC area, you can get tickets to the Saturday, June 20 show here. It's the perfect way to get inspired.


Get Dance Spirit in your inbox