Mar. 23, 2017 05:50PM EST
Oh hi guys! Would you like an early holiday present? Because it looks like the Tatum family is about to give us one heck of an amazing dance gift.
Tatum as in Channing and Jenna Dewan, of course—the couple that's held fairly significant real estate in my heart ever since they Step Up-ed into it back in 2006. (2006!!) They're just so talented. And so pretty. And so...delightful.
Channing and Jenna are living proof that the couple that dances together, stays together. And on January 7, they're going to make all our Step Up-fueled fantasies come true when they do a "Tatum Takeover" of Spike's "Lip Sync Battle."
You know what that means: IT'S TATUM DANCE-OFF TIME.
In case you're wondering why I positioned this as an early holiday gift, given that the episode doesn't air until several days into the new year, feast your eyes upon the delicious promo below, which the dynamic duo blessed us with yesterday.
I spy Jenna getting her Magic Mike on. I spy Channing as Elsa from Frozen. (Oh, little Everly Tatum is gonna be one happy girl.) I spy host Chrissy Teigen responding to the showdown in the only appropriate fashion: by totally and completely losing it.
Enjoy, and set your DVRs for Thursday, January 7 at 10/9c!
Mar. 23, 2017 12:52PM EST
Here at DS, we live for the Step Up movies. Whether Channing Tatum is romancing Jenna Dewan with his slick dance moves, or Alyson Stoner and Adam Sevani are sweetly tap dancing through the NYC streets, every Step Up movie is just the best.
OK, so maybe the plot lines leave a bit to be desired, but who cares? The dancing is so good.
This summer, the mega-hit dance franchise gets back to the big screen with Step Up: All In, and we couldn't be more psyched. This time around, all of our past favorites are back: Alyson Stoner (as Camille), Ryan Guzman (as Sean), Adam Sevani (as Moose), Misha Gabriel (as Eddy), plus the Lombard Twins, tWitch, Christopher Scott (who also choreographed) and so many more.
The official trailer for the film was released last week and we can't. stop. watching.
Here ya go:
Step Up: All In hits theaters this summer. We'll race you to the theater!
Aug. 25, 2016 03:18PM EST
Jenna Dewan Tatum just may have the best. life. ever.
First, she's an amazing dancer. (Step Up was great. "Toddlerography" was brilliant. Her performance with Travis Wall was downright lovely. And her new dance show will undoubtedly be epic.)
Second, she's married to Step Up costar Channing Tatum. (Their "Lip Sync Battle" was one of our all-time favorites, and they have a too-cute daughter together named Everly.)
And now, the 35-year-old actress can add model and brand rep to her list of credentials: She's the new face of Danskin!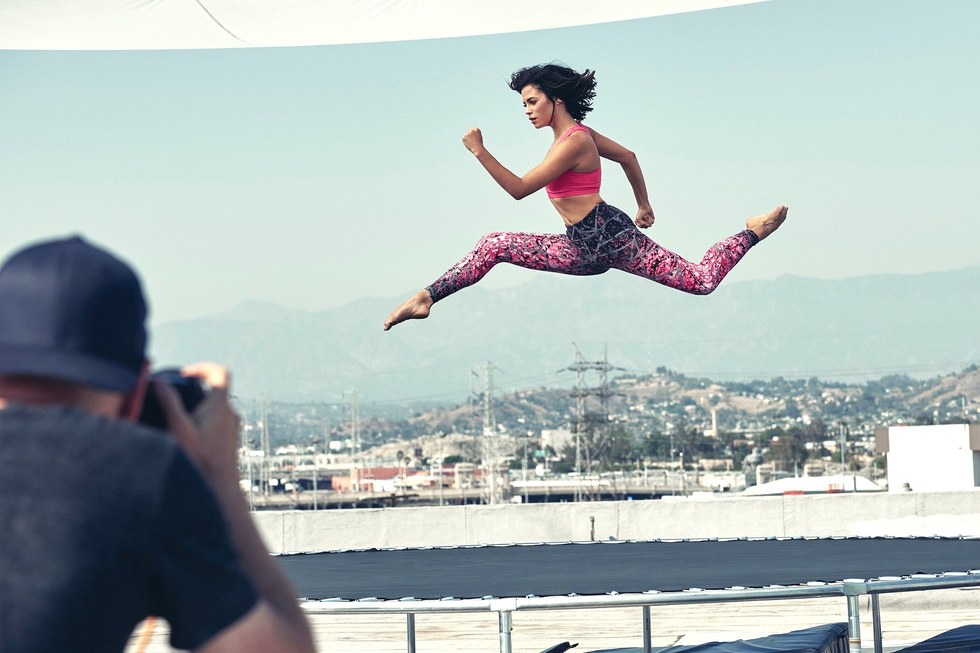 (Photo by Monica May via Danskin)
"My mom reminded me, when I was four years old, starting a community dance class on the weekends and I had to wear a black leotard and pink tights," Dewan Tatum told PeopleStyle on the set of her ad campaign shoot. "She got me a Danskin black little cap sleeve leotard and pink tights—that's kind of why I jumped at this offer. I love Danskin—I've been wearing it for literally 30 years."
Also adorable? Dewan Tatum says 3-year-old Everly is a budding ballerina herself. (Not surprising, considering her parents met on the set of one of the best dance movies ever.) "She has a leotard. The first thing she said to me today when she saw me on set, 'Mommy, you're wearing a leotard like me.' We have a plethora of tutus. Name the color and the sparkle and we have," Dewan Tatum told PeopleStyle. "We started her in dance class and it was too structured for her. She really likes to be free and do her own thing—she's her own little spirit. She likes a good dance, [but] the pressure is on or the attention is on, she's like 'No.' To look at her in a leotard and tutu makes my heart melt, but I'm really conscious not to push it on her."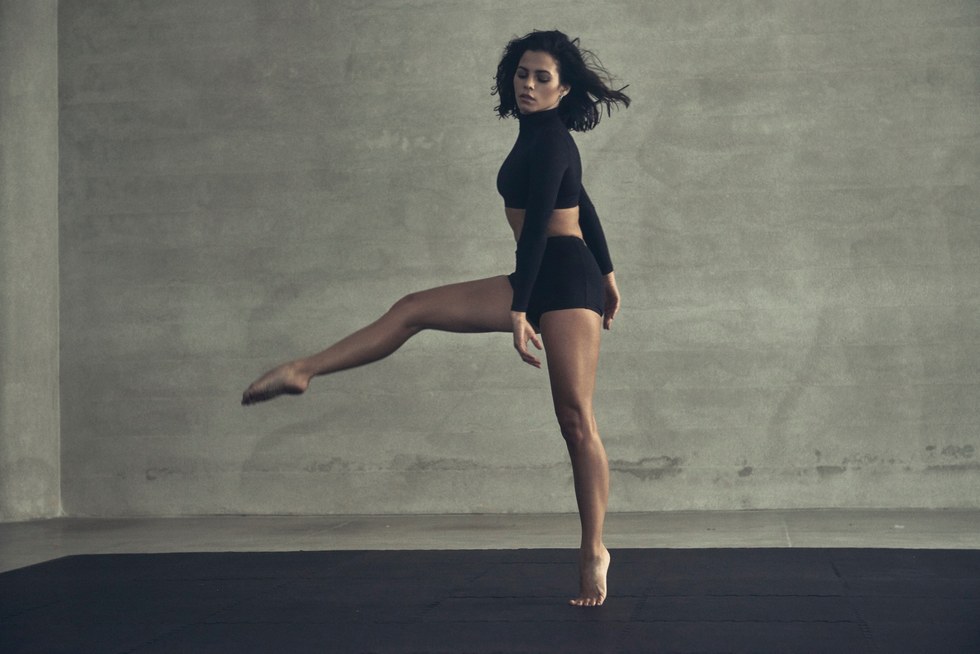 Check out that relevé! (Photo by Monica May via Danskin)
Solid skills, a hot husband, a cute kid, a modeling gig with the OG of dance brands and a level head when it comes to parenting? Keep living your best life, JDT.
Mar. 23, 2016 02:24PM EST
Here's a delightful development, which makes so much sense we're actually shocked it didn't happen years ago:
NBC has greenlit a dance competition project headed by dancer/actress/expert Paula Abdul lip-syncer Jenna Dewan-Tatum, who'll serve as a judge and mentor for the series. And her hubby Channing, one of our favorite interpreters of the Beyoncé ouevre? Oh, yes: He'll appear on the show, too.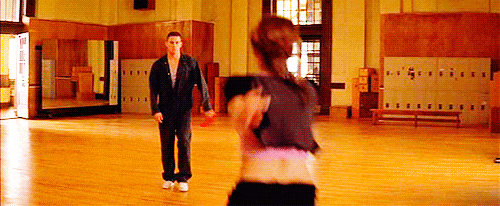 AND EVERY EPISODE WILL OPEN WITH A RE-ENACTMENT OF THIS STEP UP SCENE. (Ideally.)
We don't know a whole lot more about the as-yet-untitled project. But honestly, those snippets of info alone are enough to get all of us #TeamTatum 'shippers on board. (For the three or so of you who aren't yet obsessed with The Family Tatum—may we refer you to this, this and, oh goodness, THIS?)
More to come as we hear it, obviously!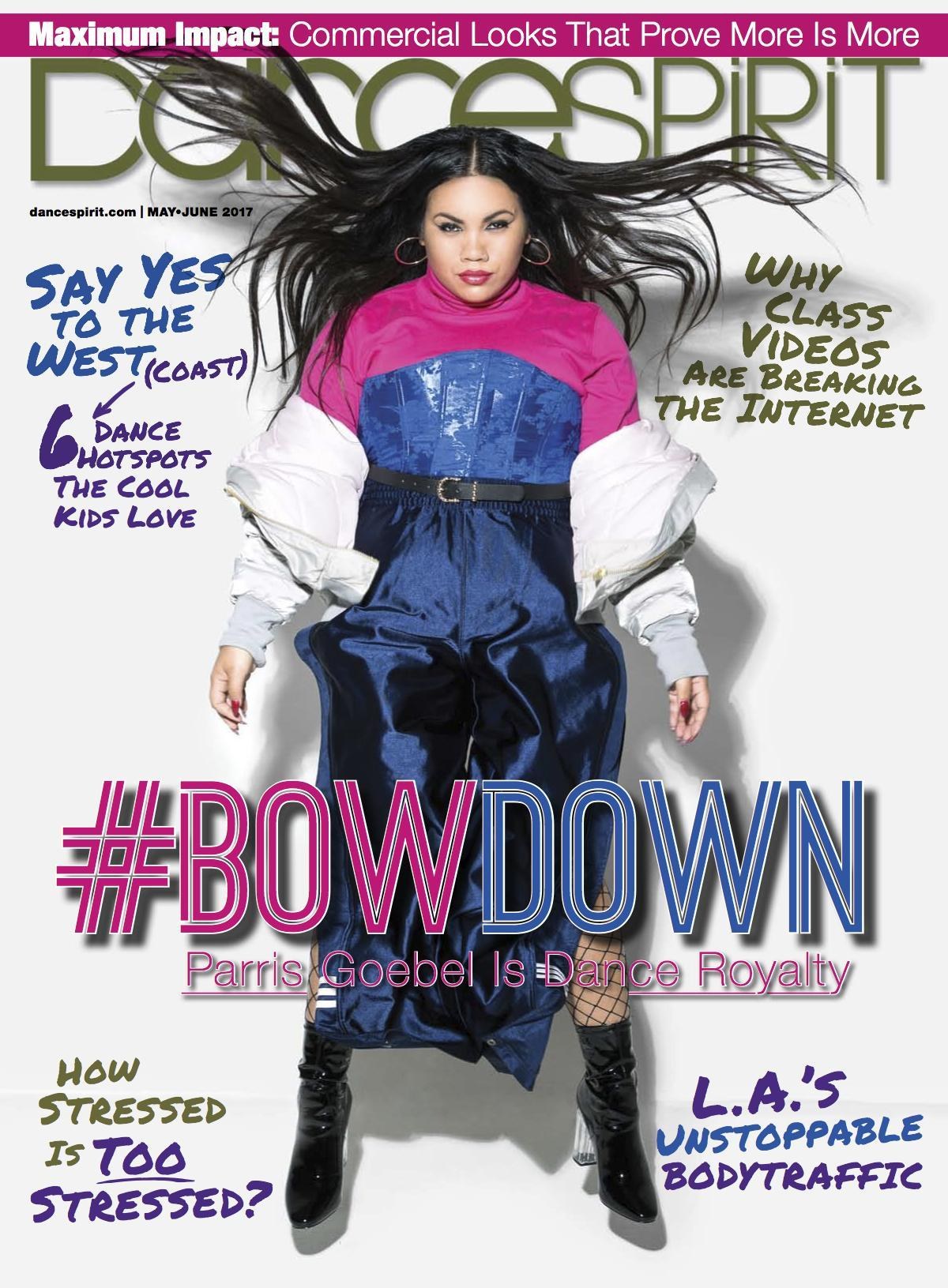 Get Dance Spirit in your inbox