Mar. 23, 2017 07:08PM EST
When dancers audition for Paul Taylor Dance Company, they're often thrown by one particular request: to walk across the studio by themselves. "Paul can see a lot about a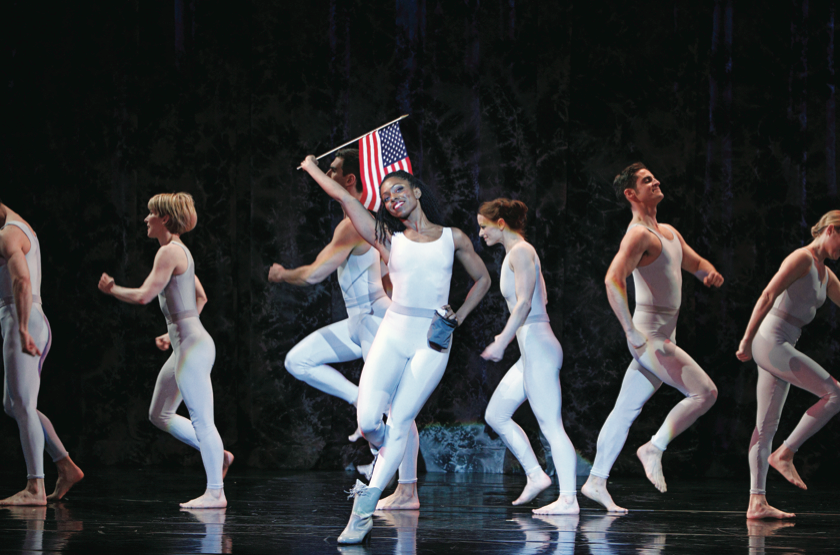 Michelle Fleet (center) and Company in Paul Taylor's Also Playing (photo by Paul B. Goode, courtesy PTAMD)
person by the way they walk," says Michelle Fleet, a veteran Taylor dancer. "But many people get cut at that point, because they're terrified—a walk can be so revealing."
What is it about walking and running that makes even the most talented dancers clam up? These pedestrian actions seem so simple (we do them every day!), but they're tough to get right in front of an audience. And they're important, too: Whether you're strutting through
the commercial scene, running in pointe shoes or stepping out on Broadway, how you walk and run can say a lot about you and the character you're portraying. Here are the experts' tricks for keeping these "natural" movements looking, well, natural.
Don't Overdo It
Walking and running are such basic movements, it's easy for dancers to overdo them, adding dance-world mannerisms—overly pointed feet, exaggerated arm swings—that end up looking affected. "Don't be tempted to make a walk or run too dance-y," says Ryan Ramirez, a commercial dancer and "So You Think You Can Dance" alum. "Choreographers often put runs and walks into dances because they want to show humanness or vulnerability. A simple run is powerful because everyone, not just dancers, can connect to it."
Ballet dancers in particular tend to have a hard time with simple walks and runs, since they're trained to stay super–turned-out and maintain a high demi-pointe. But those restrictions can make you look stiff. Make a conscious effort to let them go. "I have to remind myself to bend my knees a little bit, and to take bigger, easier steps," says San Francisco Ballet principal Dores André.
Use Intention and Imagery
Pedestrian steps are valuable tools because they can speak volumes about the kind of character you're trying to portray, or quickly communicate a particular attitude onstage. Big, slow struts, for example, show a sense of command; tiny, fast runs demonstrate a sense of urgency, or a spritely personality.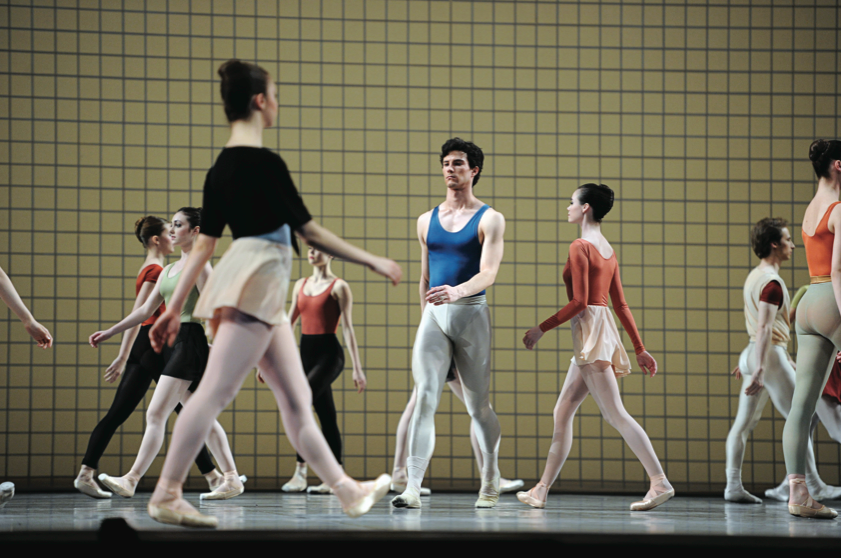 San Francisco Ballet in Jerome Robbins' Glass Pieces (photo by Erik Tomasson, courtesy SFB)
Think about why you're walking or running. Are you running away from someone? Walking onstage to start a variation? The right intention will help guide your movements and make them feel more natural. "If you have no purpose, that's when the steps start to look flat and stop saying anything," says David Bushman, dance captain for Chicago on Broadway. "Clarify your intention so you have the correct energy."
If it's a joyous run, for example, think about everyday situations in which you might actually run joyfully. "Remember what it feels like to run on the playground," Fleet suggests. "Your chest is open and free, like you're feeling the light of the sun shining on you." Or maybe the mood of the piece is darker, and you want to look like you're slogging through mud, hunched over and curving your back. Real-world metaphors will help you capture the feel of real-world movements.
Find Your Own Style
Remember that there's no "textbook" way to walk or run onstage. These movements should look different on everyone, and finding a signature way of doing them will help you establish your identity as a dancer. "When you see someone walk on the street, you see their personality," André says. "It should be like that onstage, too."
Watch other people—not necessarily dancers!—who have an interesting or singular way of running and walking, and study the components that make up the whole. Film yourself walking or running around the studio, so you can identify your own natural movement patterns. Figure out what it is about your gait that makes you look like you. Above all, don't neglect your walks and runs, however worried you may be about the difficult turn sequence that follows them. They're not "filler"—they deserve as much scrutiny as any other step. "Nowadays, everyone is caught up in technique and tricks," Fleet says, "but it's just as important to have the basics, like walking and running, and to be able to do them well."
Top Troubleshooting Tips!
Be aware of your entire body.
"Maybe you have an arm that's dangling instead of being still. Don't let one component betray the whole picture," says David Bushman, dance captain of Chicago on Broadway.
Never mark a run or walk.
"If you don't do it full-out in rehearsal, it'll show onstage," says San Francisco Ballet principal Dores André. "It's not a break from the dancing—it's part of the dancing!"
Be thoughtful, but don't overanalyze.
"Know what you're trying to accomplish and work on it, then let it go," says Paul Taylor dancer Michelle Fleet. "Sometimes we get into trouble when we overthink things."
Mar. 23, 2017 10:52AM EST
From fairy godmothers to lions, witches and outrageous wardrobes, the Great White Way has something for everyone. Here's your guide to the greatest—and danciest—hits.
New & Noteworthy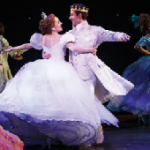 Cinderella (by Carol Rosegg)
Cinderella: You know that story where a dowdy (but beautiful) young girl meets her prince charming and gets to rock a pair of glass slippers? The first Broadway production of Rodgers and Hammerstein's musical has furiously fast onstage quick changes, a flying fairy godmother and two hilarious stepsisters.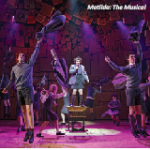 Matilda: The Musical (by Joan Marcus)
Matilda: The Musical: Roald Dahl's story comes to life as Matilda, the bookwormiest kid in her class, discovers she has supernatural powers, bringing the audience into a fun and mischievous world of imagination.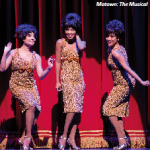 Motown: The Musical (by Joan Marcus)
Motown: The Musical: Think VH1's "Behind The Music," stage-style, in this awesomely soundtracked show about Berry Gordy, the man who launched the careers of Diana Ross, Michael Jackson and Stevie Wonder.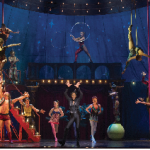 Pippin (by Joan Marcus)
Pippin: The circus comes to Broadway! Kind of. In this remake of the 1972 Bob Fosse classic, young prince Pippin embarks on a soul-searching journey—and director Diane Paulus has brought some acrobats along for the adventure. Expect tons of high-flying action on top of Chet Walker's Fosse-inspired choreography.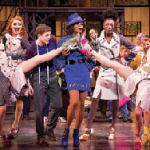 Kinky Boots (by Matthew Murphy)
Kinky Boots: A straight-laced shoemaker's son and a flamboyant cross-dresser team up in this ode to unexpected friendships. You'll love the chorus of dancing men in dangerously high heels belting Cyndi Lauper tunes, plus you'll learn an important lesson about acceptance.
The Classics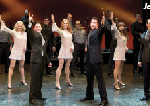 Jersey Boys (by Joan Marcus)
Jersey Boys: Learn how Frankie Valli & The Four Seasons hit the big time while dancing in your seat to the killer soundtrack, which includes hits like "Rag Doll," "Sherry" and "Can't Take My Eyes Off Of You."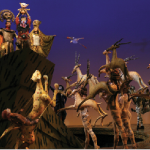 The Lion King (by Joan Marcus)
The Lion King: You already know the Disney story of Simba and his jungle buddies—and the Broadway version doesn't have a happier beginning (R.I.P. Mufasa). But the cast members in life-sized hyena, elephant and giraffe costumes will blow your mind. Hakuna matata!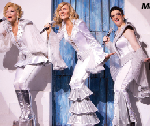 Mammi Mia! (by Joan Marcus)
Mamma Mia!: If you liked the Meryl Streep movie, you'll go dancing-queen–crazy for the original stage version, set to ABBA's greatest hits.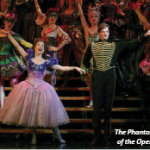 The Phantom of the Opera (by Joan Marcus)
The Phantom of the Opera: It's the longest-running show on Broadway and Act I ends with a bang (really): They drop a crystal chandelier from the theater's ceiling onto the stage!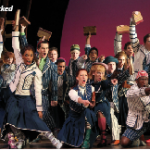 Wicked (by Joan Marcus)
Wicked: This show is consistently at the top of Broadway's "most likely to sell out" list, and for good reason: The sets and costumes are lavish, the flying monkeys will keep you on the edge of your seat and the heartfelt tale of how Elphaba and Glinda—the Wicked Witch and the Good Witch, respectively—grew up together just may get you to shed a tear.
Fun for the Whole Family…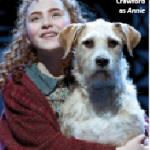 Lilla Crawford as Annie (by James Lapine)
Annie: An orphan girl meets her Daddy Warbucks, and suddenly it's not such a hard-knock life. The cast of cute kids—and a dog!—will get you singing along and beaming from ear to ear. After all, you're never fully dressed without a smile!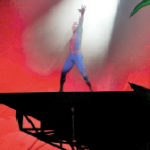 Spider-Man: Turn Off the Dark (by Jacob Cohl)
Spider-Man: Turn Off the Dark: High-flying adventure, a love story and an original score by U2's Bono and The Edge? Sold!
...or Not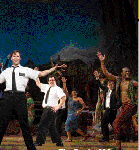 The Book of Mormon (by Joan Marcus)
The Book of Mormon: The F-bombs may fly at rapid speed, but the tap-dancing missionaries are adorable and Casey Nicholaw's choreography makes this 2011 Tony winner for Best Musical unforgettably fun. Just proceed with caution: The show, created by "South Park" masterminds Matt Stone and Trey Parker, isn't for the easily offended.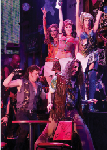 Rock of Ages (by Joan Marcus)
Rock of Ages: It's the ultimate jukebox musical that'll make you want to sing along—you just may not want to do so alongside your parents. The "small-town girl meets rocker boy" material is mostly PG, save for a few raunchy scenes involving a bathroom stall. We say take your girlfriends—or pas de deux partner!—instead.
Go for the Dancing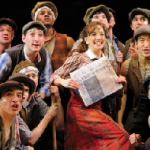 Newsies (by Deen Van Meer)
Newsies: Arguably the danciest show of them all, Newsies burst onto the scene last year to rave reviews and standing ovations (plus a DS cover story!). The boys in this cast jump so high, turn so fast and sing with such heart that you'll be tempted to leap onstage yourself. Hey, seize the day!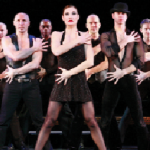 Chicago (by Paul Kolnik)
Chicago: It's sexy, it's scandalous—it's Bob Fosse on Broadway. You know the songs and you've danced your own version of the "Cell Block Tango"; now it's time to catch the fishnet-filled original.
May. 09, 2015 11:00AM EST
Fun fact: According to several sources, Chance the Rapper has seen The Lion King on Broadway like 20 times. Adorbz.
If you haven't already heard about the Chi-Town native, chances are, you will soon. (See what I did there?) He's been making major waves on the music scene ever since the 2013 release of his double platinum mix tape Acid Rap. There's a lot you can say about Chance—his lyrics are smart (while not always PC), his musicality is on point, his taste is eclectic—but the most striking thing about him is his appetite for working with other artists within the music world and beyond.
Case in point: In addition to his solo work, Chance is a member of a group called The Social Experiment, which includes trumpet aficionado Nico Segal, aka Donnie Trumpet.  Last month, the crew released a short film featuring the song "Sunday Candy," directed by Chance, Austin Vesely and a guy by the name of Ian Eastwood. That's right—the PULSE on Tour idol, hip-hop video expert, Dance Spirit 2014 Hot Young Choreographer, soon-to-be movie star, Ian Eastwood.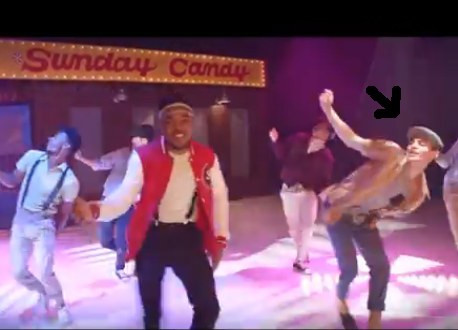 That's Eastwood boogying with Chance the Rapper. Casual.
Naturally, Eastwood also served as head choreographer and dancer for the project. And we we were thrilled to see this multifaceted dance maker show off yet another side of his creative brain. You see, Chance wanted the production to be heavily theatrical. (Apparently he was inspired by long hours spent in The Lion King audience...) Eastwood expertly molded his characteristic old school swag into fast-paced, joyful, sweet-as-candy, bop-your-socks-off choreo that brought us straight back to the 1950s. Pair that with Chance's ever-clever lyrics and a gospel-inspired track, and you're guaranteed to smile like a goof for the entire three-minute-fifty-second video. Enjoy!
Jul. 21, 2014 09:14PM EST
If you're in NYC this month and free at lunchtime, consider heading over to Bryant Park for a special Broadway treat. Each Thursday (until August 14), performers from the hottest shows will come together to sing and dance their hearts out as part of a special summertime event hosted by 106.7 Lite FM.
Last week, performers from Pippin, Les Misérables, Chicago and the off-Broadway show Atomic took to the outdoor stage, and this Thursday, the lineup is even better: Rodgers + Hammerstein's Cinderella, Avenue Q, Piece of My Heart and Bullets over Broadway. Take a look at the complete list of performances—you don't want to miss out, especially when the shows are free!
Can't wait until Thursday? Check out these clips of Chicago's Bianca Marroquin (Roxie Hart) and Amra-Faye Wright (Velma Kelly) from last week's show. Be sure to get to the park early to stake out a spot.


Get Dance Spirit in your inbox