Mar. 23, 2017 05:52PM EST
A merry, happy, holly-jolly Christmas to everyone celebrating!
This is one of those days when—as we sit in a pile of wrapping paper debris, snuggly in our snowflake onesies, eating delicious cookies and celebrating the end (or near-end) of an insane Nutcracker season—we can't help but be intensely grateful for all the good things in our lives. It's a day for feeling feelings.
And here's a dance story that—partly because it involves people who aren't able to enjoy the comforts of home on Christmas—might make you shed a holiday tear or two.
Today, Lincoln Center is hosting a broadcast of New York City Ballet's production of George Balanchine's The Nutcracker. It's not the first time this has happened; the Nut performance has already aired twice in U.S. theaters over the past few weeks as part of the Lincoln Center at the Movies series.
But today's broadcast is different. It's being beamed to about 400,000 members of the U.S. Armed Forces and their families, who are serving abroad in 175 countries and U.S. territories.
So, nearly half a million service men and women—people spending Christmas in Afghanistan and Iraq and even on naval ships in the middle of the ocean—will have their holidays brightened by one of the world's greatest ballets, danced by some of the world's greatest artists.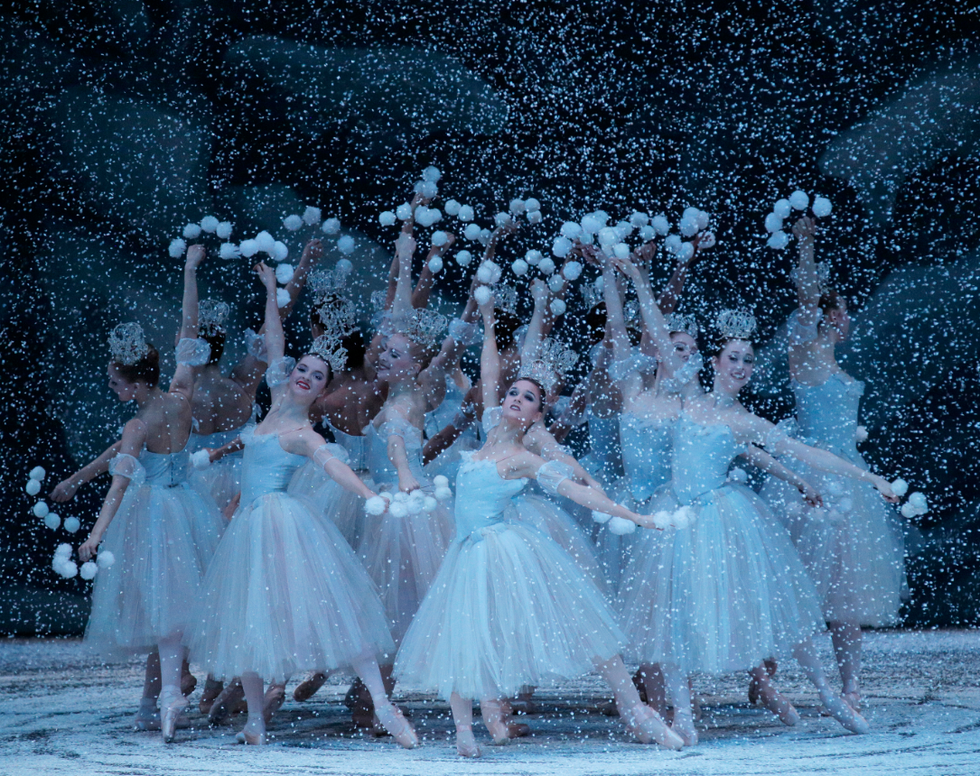 Snow has never made us feel so warm inside. (NYCB in Nutcracker; photo by Paul Kolnik)
Goodness, I must have a Christmas cookie crumb stuck in my eye. You too? So weird.
Happy holidays, everyone.
Dec. 24, 2016 12:00PM EST
So if you're a procrastinator and have yet figure out what you want for Christmas, then turn your attention to Andrew Barret Cox's most recent Instagram video:
Yup, that pretty much sums it up. This video, those dance moves, on repeat until the morning. We'll be dancing the night away like this, and we hope you'll all be doing the same. Merry Christmas Eve, everyone!
Love, DS
Nov. 14, 2016 08:39PM EST
Dec. 24, 2015 12:00PM EST
Dear Santa,
Hi! How are you? Busy, I bet! Har har. (Ho ho?)
Look, I know I'm late—it's Christmas Eve, and I'm sure you're dealing with all kinds of #reindeerprobz—but I thought I'd reach out to you anyway. Because I'm not just some girl who'll be happy with a Kylie Lip Kit and Adele tour tickets. (Actually, if you can get me either of those things, you are an actual MAGICIAN and I will worship you forever. But I digress.)
No, Santa: I'm a dancer. And that means I have special gift needs. Needs that I want to make sure don't go undocumented.
And so here, in no particular order, are the things I really, actually, genuinely want for Christmas. Take notes.
1) Sophia Lucia's pirouettes. I'd settle for half her average, actually.
2) Gisele Bethea's feet. Gimme.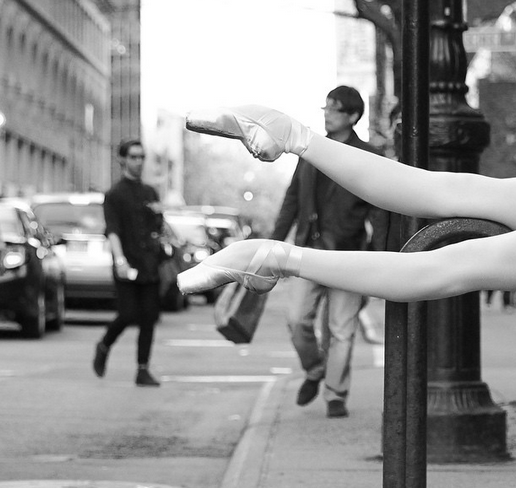 Via @giselebethea
3) The Fraternal Twins' swagger in general, and facial expressions in particular.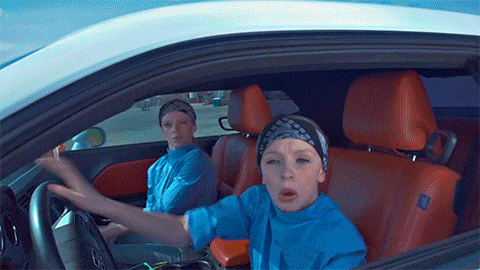 4) Yanis Marshall's everything. Just...everything.
5) Speaking of everything: all the things from Maria Kochetkova's t-shirt line.
5) To be adopted into tWitch and Allison's too-cute-for-words family. (I can make myself useful! I'm great with babies!)
6) Tickets to Hamilton sometime before next summer. Again, you'll need to work some magic here, but I believe, Santa. I BELIEVE.
7) My very own pointe shoe Christmas tree. (And, on a related note, several air fresheners.)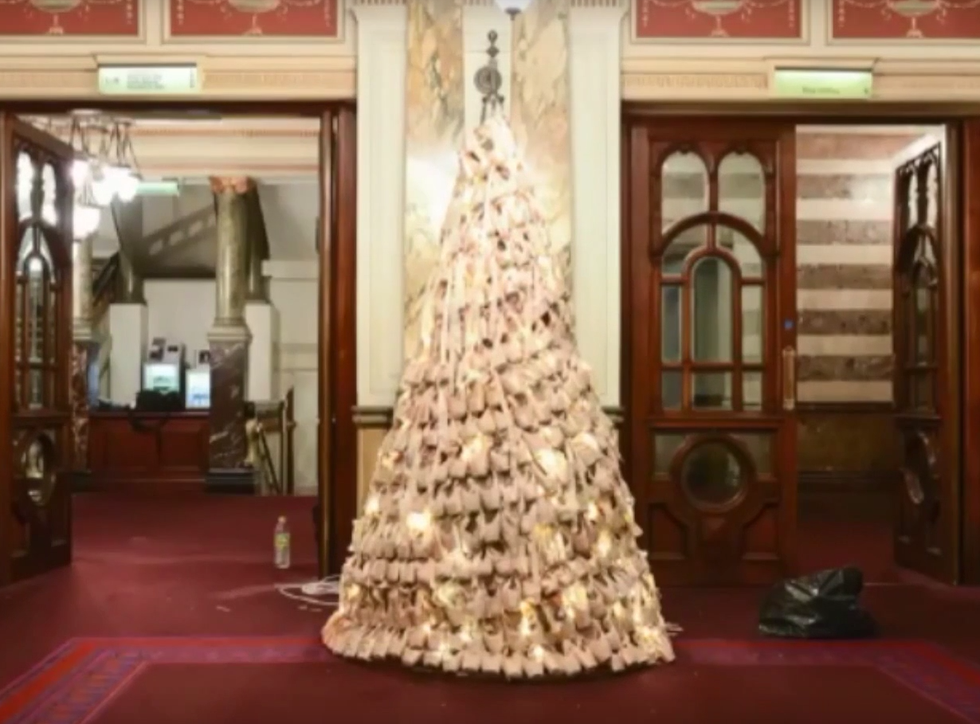 WANT. (screenshot via YouTube)
8) Another season of "So You Think You Can Dance." Ideally with Mia and, since he seems to be back at it, WADE.
9) For the following people to make cameos in Center Stage: Dance Camp:
Zoe Saldana

Ilya Kulik

Susan May Pratt

The girl who said "Did you see how on I was?"

That old salsa club lady

Warren Carlyle—specifically, Warren Carlyle doing this

Channing Tatum (a little series crossover never hurt nobody)

AMANDA SCHULL, OBVIOUSLY. WHERE IS AMANDA SCHULL???
10) To live inside the Bieber "Sorry" video. Forever.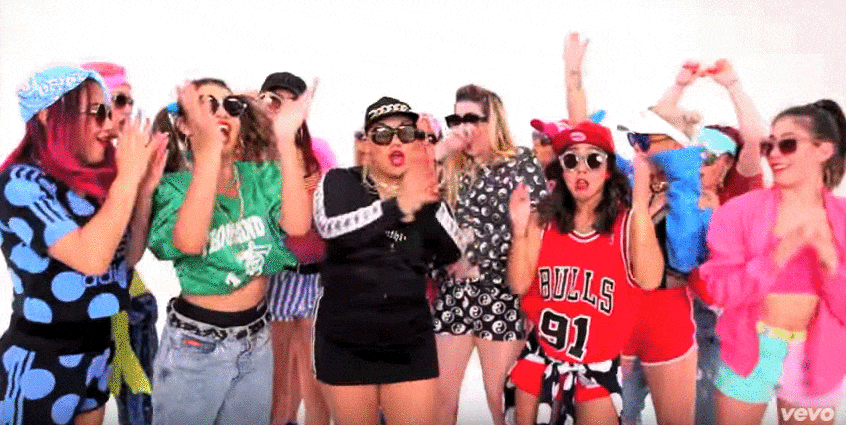 Got it? K thanks Santa! Safe sleighing! Tell Dancer and Prancer I say hi!


Get Dance Spirit in your inbox