Nov. 15, 2016 08:29PM EST
Photo courtesy New York City Dance Alliance
From the excitement of travel to rubbing shoulders with your dance idols, the life of a convention assistant is a whirlwind—and an exciting goal for lots of young dancers. The position has its glamorous moments, but it's also a ton of hard work. Curious about what it takes to earn one of these coveted spots, and what's involved once you do? Dance Spirit spoke with choreographers and assistants to find out what it takes to make it to the stage.
Assistant Aspirations
Technical excellence is just the starting point. Convention assistants work with every teacher, so they must be skilled in a variety of disciplines. "As a convention assistant, you're required to adapt to each choreographer because you're demonstrating for them," explains former New York City Dance Alliance assistant and current faculty member Cindy Salgado.
Beyond being outstanding technicians and stylistic chameleons, dancers must also be able to pick up choreography quickly, be able to assist fellow dancers and be generally friendly and helpful. "Personality is a huge part of becoming an assistant. All the Artists Simply Human assistants are down-to-earth and generous, and they'd help you in a heartbeat," says former ASH assistant Shannon Currie. Before you audition for a position, focus on helping fellow dancers work through tricky steps during breaks, befriend dancers from fellow studios, always perform full-out and take classes outside of your comfort zone.
Earning Your Place
To become an assistant, most conventions require dancers to attend a regional convention during the season and earn special recognition in the form of a title—like ASH Apprentice or Apprentice Runner-Up; Protégé (The Pulse); or Regional Outstanding Dancer or Runner-Up (NYCDA). A more formal audition or competition then occurs at Nationals. At events like NYCDA, the assistant role is earned as part of the National Outstanding Dancer title. In all cases, the final selection process may include in-class observation, learning and performing combinations in different styles in front of a judging panel or performing a solo. "The dancers are the best of the best from every city we've gone to. They all push each other to excel," says choreographer Cris Judd of auditions for The Pulse's assistants, who are called Elite Protégés.
You Got the Spot! What Should You Expect?
Assistants named at Nationals are required to assist at a minimum number of convention cities during the following season. Depending on the assistant's age, this can be a commitment ranging from 6 to 12 weekends, or more. On convention weekends, assistants arrive Thursday night or Friday morning and rehearse opening or closing shows performed by the convention staff, and have to be prepared to learn new roles and choreography each weekend. They may help with logistics, such as student check-in, and help backstage during the performance showcase or competition. But the bulk of an assistant's duties involve assisting in classes. They lead warm-ups, demonstrate choreography, clarify tricky steps and dance full-out at all times. "Being an assistant can be very trying and difficult. There's a lot of responsibility. Their job is super-important—we instill trust in them because we've chosen them to be there with us," Judd says.
Over the course of the weekend, it can add up to as much as 30 hours of dancing and convention-related duties, so living up to differing expectations from the variety of choreographers and learning steps on the spot (not to mention getting enough sleep!) can be a challenge. But all the hours and sacrifice are often worth it—convention assistants frequently go on to work in the professional dance world, where the networks they've built serve them well. Six months after finishing her season as an Elite Protégé, Theresa Stone started touring as a dancer with Lady Gaga, and has since choreographed for artists including Todrick Hall and A Great Big World. She credits The Pulse with setting her on this trajectory: "Assisting is a huge growing experience for anybody who is considering a professional dance career. It's the ultimate stairway to success in the industry."
Keep reading...
Show less
Sep. 01, 2013 08:00PM EST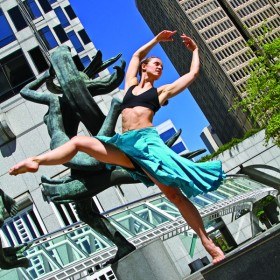 (by Allison Schultz)
Cindy Salgado's performance resumé reads like a who's who of today's contemporary dance world: Dee Caspary, Lauren Adams and Mia Michaels are just a few of the choreographers who have featured California-raised, Juilliard-trained Salgado in their pieces. But this contemporary queen, who's currently a member of Crystal Pite's acclaimed company Kidd Pivot, doesn't just perform. She's on faculty at New York City Dance Alliance, recently created a new work for an NYCDA Foundation benefit and has assisted big-name choreographers like Aszure Barton and Andy Blankenbuehler. Salgado's a do-gooder, too: She's taught dance to kids around the world with Artists Striving To
End Poverty. Read on for The Dirt!
If you could dance with any performer in the world, who would you choose: The hip-hop artist Macklemore or the poet Suheir Hammad because I'm motivated by their powerful voices for social justice.
Biggest guilty pleasure: Levain Bakery's dark chocolate cookies.
Something most people don't know about you: I'm a huge fan of freestyle street dance and Argentine tango! I've been known to go to a milonga, change into my sweats, and dance until 4am at my favorite house club.
If you weren't a dancer, what would you be? An activist for social and economic equality or a massage therapist.
Favorite city in the world: New York (I love my city) or Maui (where I married the man of my dreams).
Dance-wise, do you have any bad habits? I've elbowed a couple of salsa partners in the nose from not keeping my elbows down.
Where do you see yourself in 10 years? Hopefully I'll be using my art to motivate audiences to take care of the Earth and each other more, and building a family with my loving husband.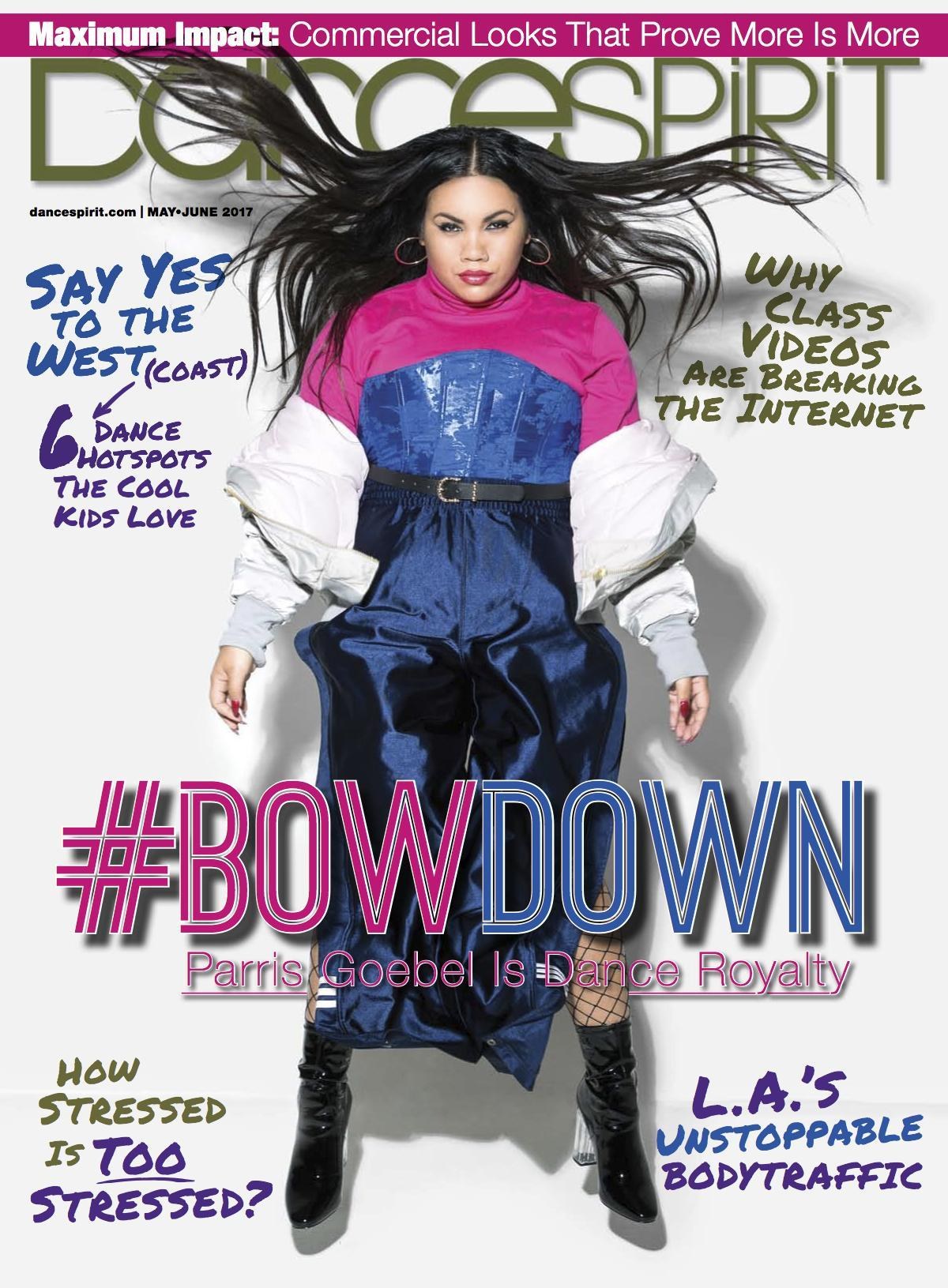 Featured College Dance Program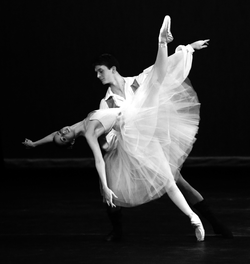 Get Dance Spirit in your inbox