Mar. 23, 2017 03:09PM EST
Makeda Crayton as the African Queen in Cirque du Soleil's Zumanity (Eric Jamison, courtesy Zumanity)

For dancers who've spent their lives in pink tights, signing a big ballet company contract can seem like the be-all-end-all goal. But ballet-trained dancers aren't one-trick ponies, and many end up leading successful dance careers outside the ballet world. Before you say "ballet or no way," get inspired by dancers who traded in their pointe shoes for something a little different.
Makeda Crayton, Soloist in Cirque du Soleil's Zumanity
I trained under former Dance Theatre of Harlem principal Homer Hans Bryant, and always dreamed of following in his footsteps. But when DTH went on hiatus in 2004, I decided to look for other jobs, and I ended up finding my dance home at Cirque du Soleil.
I love Cirque's storytelling aspect. It reminds me of performing story ballets, but you're given a lot more freedom to develop your character. Right now, I play the African Queen in Zumanity—I have a solo that opens the whole show. It's up to me to pull the audience into our world, and I'm constantly reinventing my character to find new ways to connect. I still do a floor barre before every performance, and I'm thankful for my ballet training. The show's acrobats are always shocked at how quickly I can pick up movement. Before DTH reopened in 2013, I was invited to take class with its traveling repertory ensemble. While it reminded me how much I missed ballet, I realized my path as a dancer had changed. I love what I do.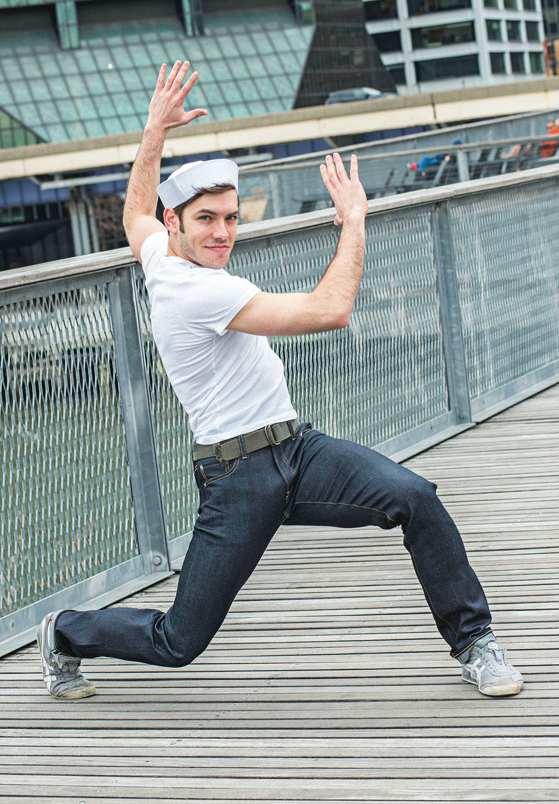 Brandon Leffler in costume for "On the Town" (Monica Simoes, courtesy Leffler)
Brandon Leffler, dancer in Trip of Love, off-Broadway
I was on The Performing Arts Center in L.A.'s commercial track when I first fell in love with ballet. The school's director helped me switch around my schedule so I could do a classical concentration, and I ended up booking a job with Ballet Austin II after attending the company's summer program.
I spent a year there, and it was an amazing experience. Ballet Austin is a small company, so we got to dance in the corps for larger ballets. Once
I got used to the day-to-day rigor of ballet company life, though, I realized I needed a bit more freedom. That's when I set my sights on Broadway. I moved to NYC to take a job with Nai-Ni Chen Dance Company, and began auditioning for musical theater jobs. About a year later, I booked a national tour of Cats, and haven't looked back since.
The greatest gift ballet gave me is my solid technical base. In musical theater, you're doing the same movement eight times a week. Unless you're using your body properly—and ballet teaches you how to do that—you're going to get injured.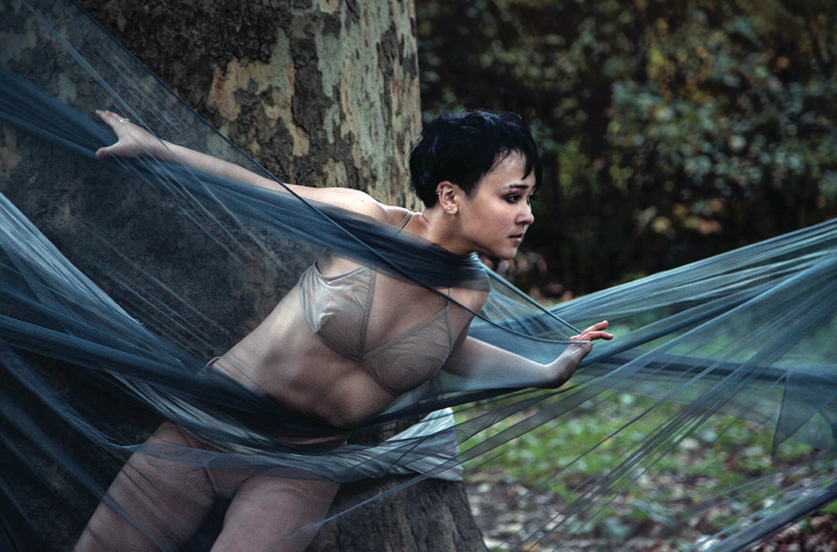 Wada as a member of Sidra Bell Dance (David Flores, courtesy Sidra Bell Dance)
Madison Wada, Sidra Bell Dance New York
Growing up in the small town of Lancaster, CA, I studied many styles at a local studio, but I fell in love with ballet. I looked up to ballerinas like princesses. When I decided ballet was my dream, my mom started driving me an hour each way every day to train at Los Angeles Ballet Academy. It was a rigorous school, with graded exams at every level. But after spending a summer at Alonzo King LINES Ballet post-graduation, I decided I wanted to go in a more contemporary direction. As much as I loved classical dance, I knew even if I gave 125 percent, I still probably wouldn't make it—I just don't have the feet or the stature. When I started to explore contemporary dance, first at LINES and then with Sidra, I began to appreciate the value of my movement quality, beyond the height of my leg or the number of pirouettes I could do.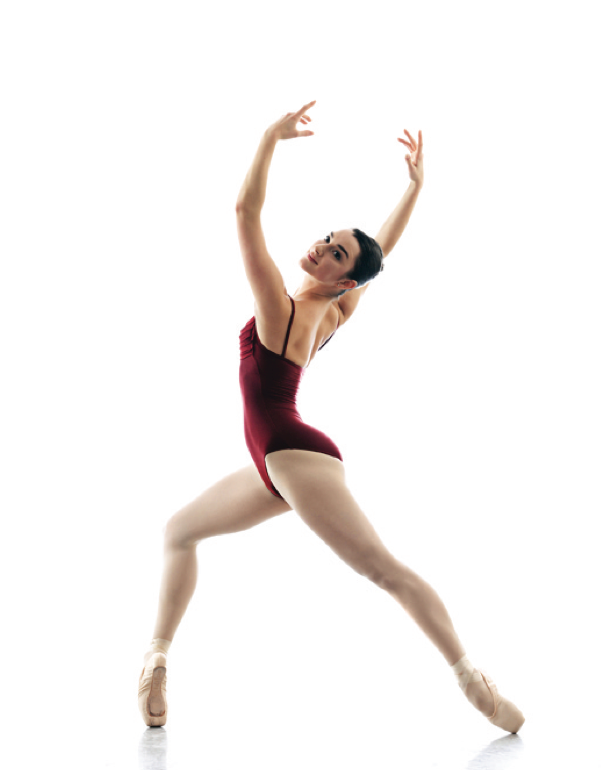 Usborne in her bunhead days (Patrick Baldwin, courtesy Usborne)
Georgia Usborne, Gallim Dance
My second-year ballet teacher at Central School of Ballet in London told me I didn't have the facility to join a company—and that I needed to learn to maximize what I had. Ballet was my passion, but with the limitations of my body, I knew classical technique would always be a struggle. I ended up spending three years at Bern Ballet in Switzerland, which has a more contemporary repertoire and allowed me to further explore that kind of movement. I had to break down a lot of mental walls to find my artistic voice, and taking Gaga class in Bern helped me find that freedom of expression. Now, at Gallim, I've found the perfect balance of ballet and Gaga.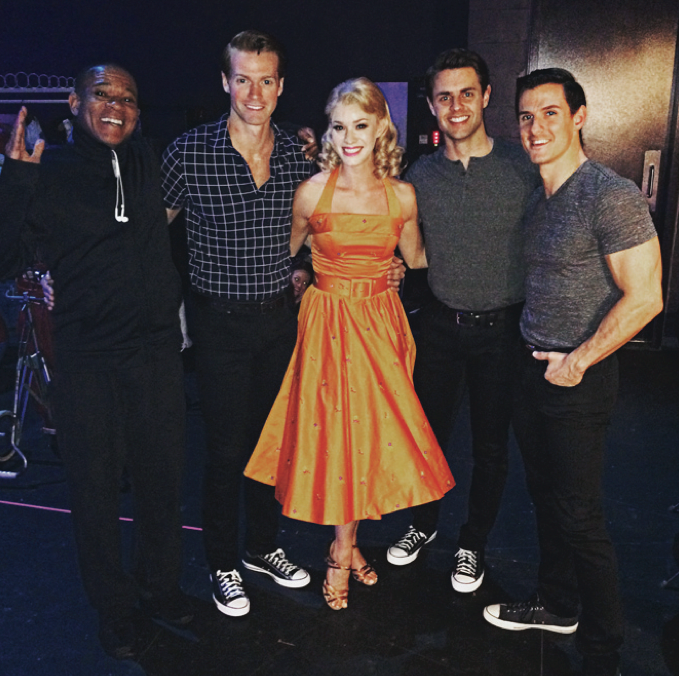 Prominski backstage at "Dirty Dancing" (courtesy Prominski)
Katelyn Prominski, Broadway dancer
I started off on a pretty successful ballet track: I trained at San Francisco Ballet, toured with The Suzanne Farrell Ballet, spent four years in the Boston Ballet corps and then joined Pennsylvania Ballet. Shortly after moving to Philadelphia, I got very sick. I didn't know what was happening to my body—ballet became miserable. I was diagnosed with Type 1 diabetes and decided to retire.
My boyfriend at the time (now my fiancé) was touring with Billy Elliot, and as I started to get better, I realized musical theater could be a great way for me to return to performing, because it's a slightly less grueling, more flexible environment than the ballet world. I just finished touring with Dirty Dancing, where I used my ballet training every day. Broadway choreographers love ballerinas—they know I'm going to give them a six-o'clock penché, sky-high leaps and can-can kicks to my face.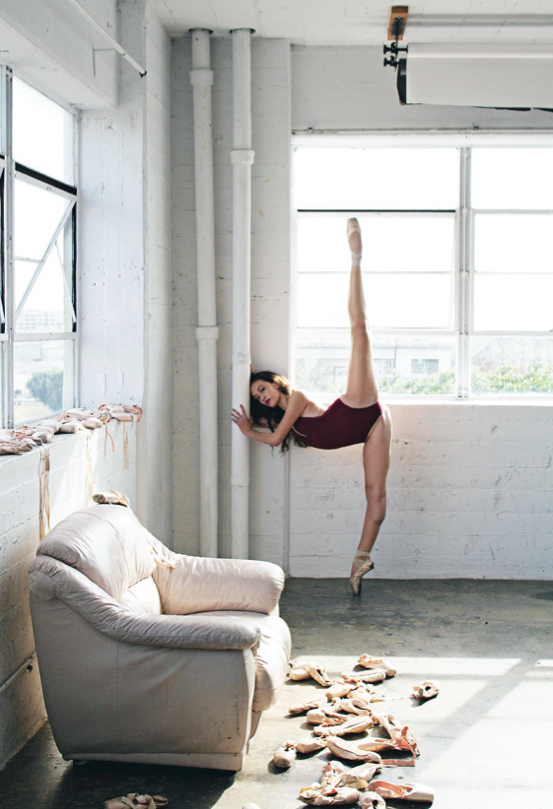 Emnace in her ballet days (Oliver Endahl, courtesy Emnace)
Ariana Emnace, Commercial dancer
I trained intensively in ballet, going to summer programs at San Francisco Ballet and American Ballet Theatre and competing at Youth America Grand Prix. ABT was always my dream. I was fixated on joining a ballet company and becoming a principal—it's what I thought I deserved after training so hard.
When I started auditioning, my ballet teacher convinced me that joining an agency might be a better fit. I signed with Bloc and began looking for commercial and ballet jobs. For a while, nothing really happened. Then Mystic Ballet of Connecticut offered me a spot in their training program—right as I booked a private audition for Chris Brown's BET Awards performance. I told myself if I didn't book the Chris Brown job, I'd move to Connecticut and recommit to ballet. But I got the gig, and I took that as a sign. Since then, the commercial world has really opened up for me. I've realized this is my path.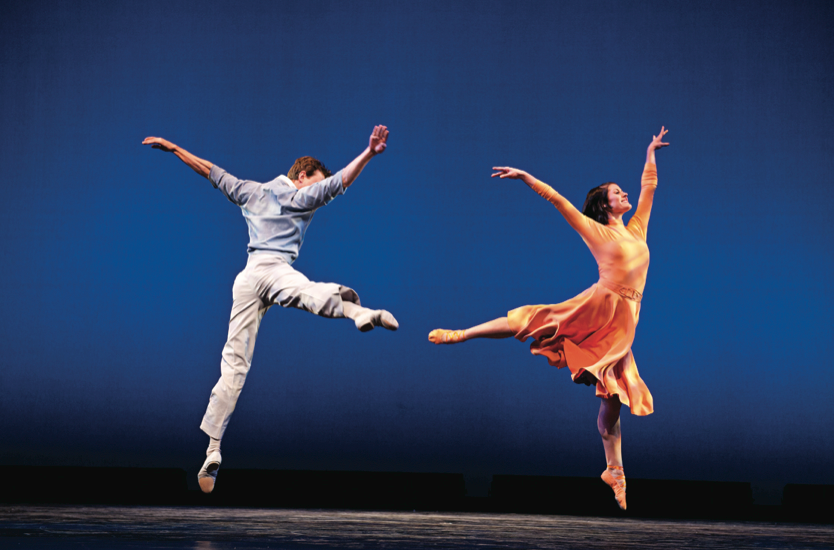 Rutledge (right) with Reid Bartelme in Lar Lubovitch Dance Company's "Elemental Brubeck" (Nan Melville, courtesy Lar Lubovitch Dance Company)
Laura Rutledge, former dancer with Lar Lubovitch Dance Company
I danced at Indianapolis Ballet Theatre, California Ballet Company, State Street Ballet and Ballet San Jose, and I thought ballet was my home. But when I was a member of Company C Contemporary Ballet, I was introduced to Lar Lubovitch's choreography. From day one of rehearsal, I totally fell in love with the movement. I felt my whole body sigh. I decided to make the cross-country move to NYC to dance with the company.
It was a huge transition for me—no more pointe shoes, and I really had to learn to drop my weight. But all of Lar's movement is based in the ballet vocabulary. You always have to find clarity in your lines. Honestly, I don't think he would've hired me if it weren't for my solid ballet foundation.
Mar. 23, 2017 07:45AM EST
To me, Thanksgiving means three things: delicious food, quality family time and the Macy's Thanksgiving Day Parade. Nothing says "It's the holidays!" quite like wrestling a turkey into the oven, while looking over my shoulder to make sure I haven't missed the Radio City Rockettes. (This has yet to end in disaster, knock on wood.)
So each November, I begin scouring the web for hints about the year's dancetastic performers. And I'm super psyched for what 2013 has to offer.
First, there's the pre-parade show, which features an assortment of fun dance numbers to celebrate the year's new Broadway shows. Get excited for excerpts from Motown, Pippin, and Matilda: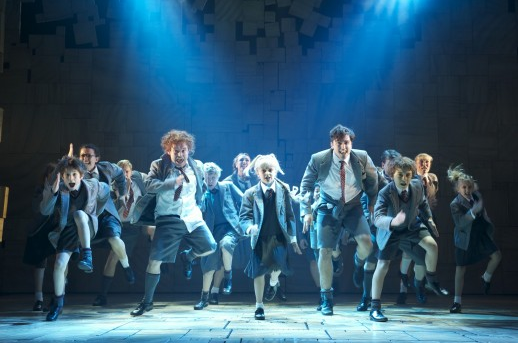 The Revolting Children from Matilda the Musical
In case that's not enough, we get a sneak-peek at The Sound of Music, Live!--an NBC telecast, airing December 5 at 8/7c, starring Carrie Underwood: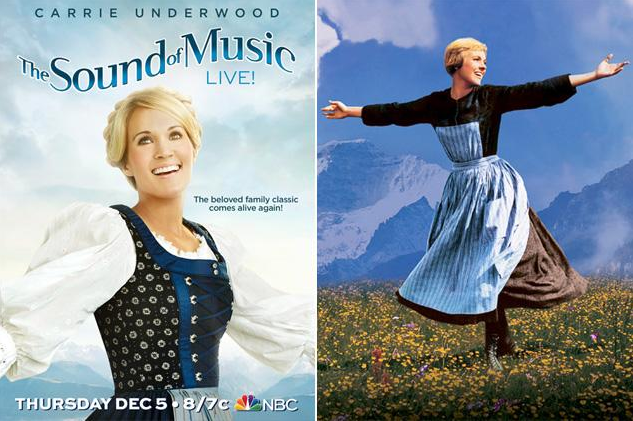 (courtesy NBC/Everett Collection)
The pre-parade show also features the world-famous Radio City Rockettes, who never fail to kick it up a notch: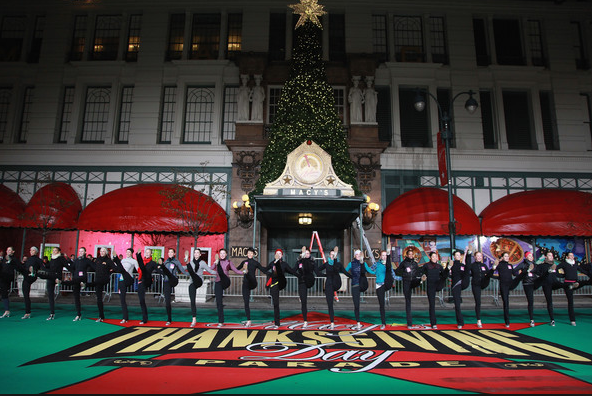 The Radio City Rockettes perform at the 86th annual Macy's Thanksgiving Day Parade (by Taylor Hill/Getty Images North America)
After that, the parade procession begins (led by those ginormous character balloons..Snoopy's coming back this year guys!).
My favorite part of the procession? The various dance teams, who travel from all over the country to show off their spirit and skill in the Big Apple. This year, we'll be entertained by the South Shore Drill Team, Varsity Spirit Cheer, Spirit of America Dance, All That! (a clogging group that appeared on "America's Got Talent") and J.U.M.P. (Jumpers United for Macy's Parade).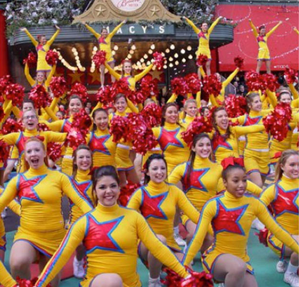 Varsity Spirit Cheer brings infectious energy to the Macy's Thanksgiving Day Parade.
Added bonus: Cirque du Soleil is teaming up with Macy's this year to debut Dreamseeker, one of the parade's largest floats (which is sure to feature some of our favorite bendy acrobats).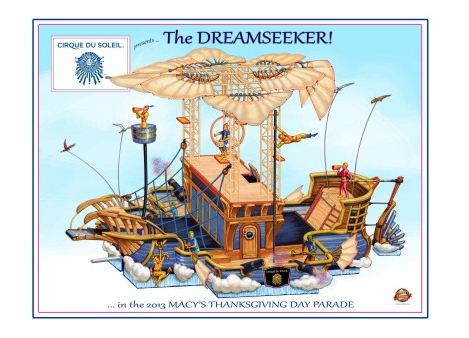 The 87th annual Macy's Thanksgiving Day Parade airs Thursday, November 28 from 9am to noon on NBC.
Get excited! (And don't forget about that turkey in the oven...)
Oct. 12, 2016 03:46PM EST
There are zillions of makeup goodies out there, and just as many ways to wear them. Rather than spending the rest of your life trying to find that perfect black eyeliner pen, take a cue from these pros, who have streamlined their prep routines to get the job done night after night.
The Pros
Megan Levinson, Radio City Rockette
Lloyd Knight, Martha Graham Dance Company principal
Jenny Driebe, Cirque du Soleil's Michael Jackson ONE dancer
Madison Keesler, English National Ballet first artist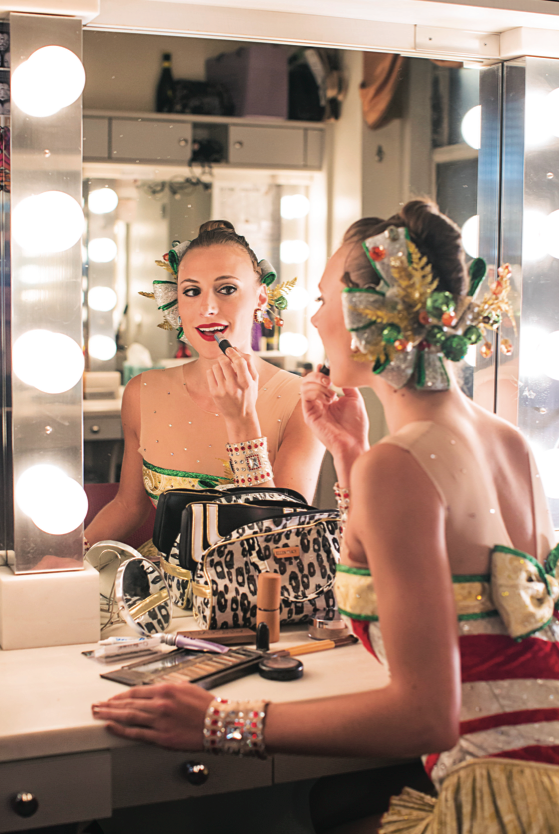 Megan prepping her Rockettes look (photo by Rana Faure/MSG Photos, courtesy MSG Entertainment)
Megan Levinson's Routine
"I start by blending liquid foundation on my entire face, and then use concealer under my eyes. Next I apply eye shadow primer on my eyelids and let it dry as I fill in my eyebrows. I mix eye shadows, and always make sure to define the crease of my lid with a dark brown. Then I put on mascara and false lashes. Once my eyes are done, I set my face with powder foundation and apply blush. Finally, and most importantly, I finish off my makeup with the famous Radio City Rockette red lip!"
Megan's Pro Tip
"The Christmas Spectacular Starring the Radio City Rockettes is 90 minutes of non-stop action with athletic choreography and quick changes, so we need our makeup to stay in place," she says. "I always apply Sealed With a Kiss lip seal by Cosmetically Sealed over my lipstick to keep it looking perfect during the whole show. Also, eye shadow primer is life-changing!"
A Few of Megan's Go-To Products
•Urban Decay Eyeshadow Primer Potion and Eyeshadow Palette in Naked
•MAC Russian Red lipstick
("It's the iconic Rockette color!") and blush in Mocha
•Ardell false eyelashes
Lloyd Knight's Routine
"I begin by moisturizing my face and applying foundation. Then
I move on to eye makeup: first shadow, then liner and then mascara.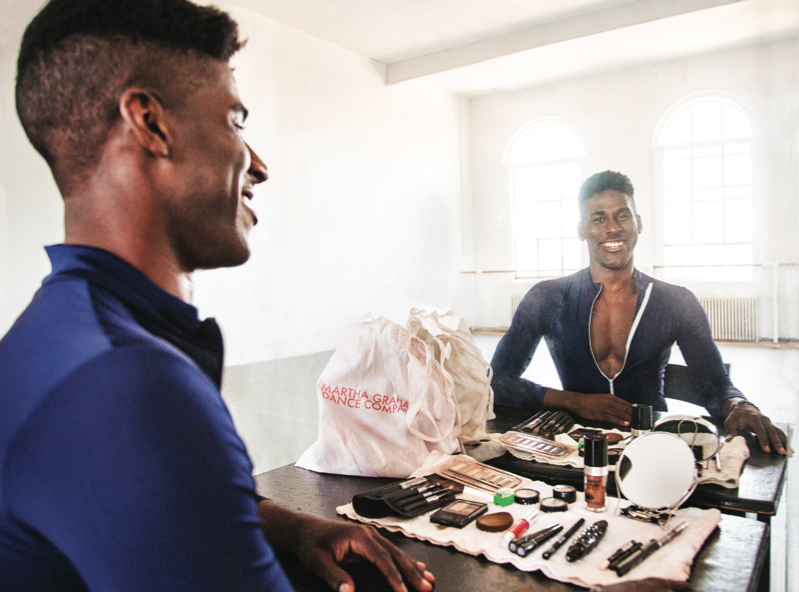 Lloyd Knight with his makeup spread (photo by Brigid Pierce, courtesy MGDC)
Depending on what I'm dancing, I like to change up the colors or the boldness of the lines. After my eyes are done, I contour my cheekbones and jawline, apply lipstick to seal the deal and hit the stage!"
Lloyd's Pro Tip
"It's always best to go out into the house to see how much makeup you think you might need," he advises. "Determine how far away the audience will be sitting, and try to see what someone else's stage makeup looks like from the house. You don't want to overdo it, or wear too little."
A Few of Lloyd's Go-To Products
•Make Up For Ever foundation in 180=R530 Brown ("It matches my skin color perfectly!") and black Graphic Liner Pen ("It makes for a really clean and sharp look.")
•Sephora eye shadow in Colorful Sandcastle and Colorful Diamonds Are Forever, and Waterproof Contour Eye Pencils in White, Cocoa and Black
Jenny Driebe's Routine
"Each dancer in Michael Jackson ONE has a specific look created by the amazing makeup artists at Cirque du Soleil. I always begin with a primer base and then apply silver cream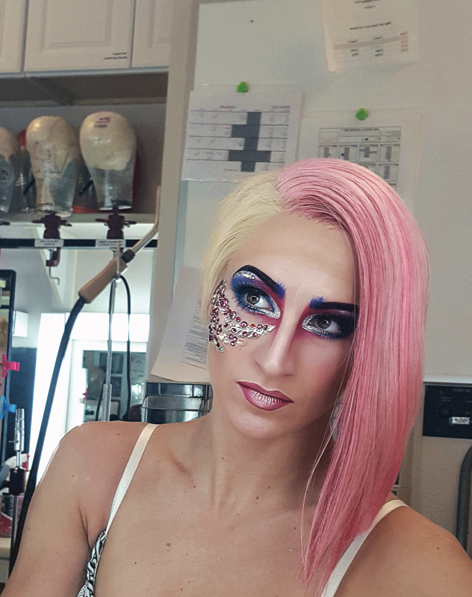 Jenny Driebe in her finished look (courtesy Jenny Driebe)
by Make Up For Ever to my lids, brow arch and inner eye. I draw a pink line from the inner corner of my eyebrow down my nose, blend it out over my eye, and blend blue into the outer corner to create a smoky look. Then I apply foundation; contour and blend; set it with translucent powder; brush the excess powder away; and repeat everything with powder eye shadow, contour and blush. I line my eyelids and fill in my brows. Finally, I add glue and silver glitter to my eyelid, and the unique rhinestone appliqué
I wear goes on my cheek."
Jenny's Pro Tip
"This was taught to me by one of the awesome makeup artists from Cirque du Soleil: For a 3-D lip look, apply lip liner and lipstick as usual, using a brush to blend them together. With a thinner brush, apply a line of cream highlight around your lips. Use powder to set it, and voilà! Beautiful 3-D lips that really pop!"
A Few of Jenny's Go-To Products
•Make Up For Ever Star Powder ("It highlights with shimmer.")
•MAC Bone Beige Sculpting Powder ("to enhance bone structure") and False Lashes mascara
Madison Keesler's Routine
"I always start with face primer and then do my brows. I follow with foundation, concealer and contouring. Then I powder my face with setting powder and 'bake' my T-zone. Baking is when you leave excess powder on your face for a few extra minutes before gently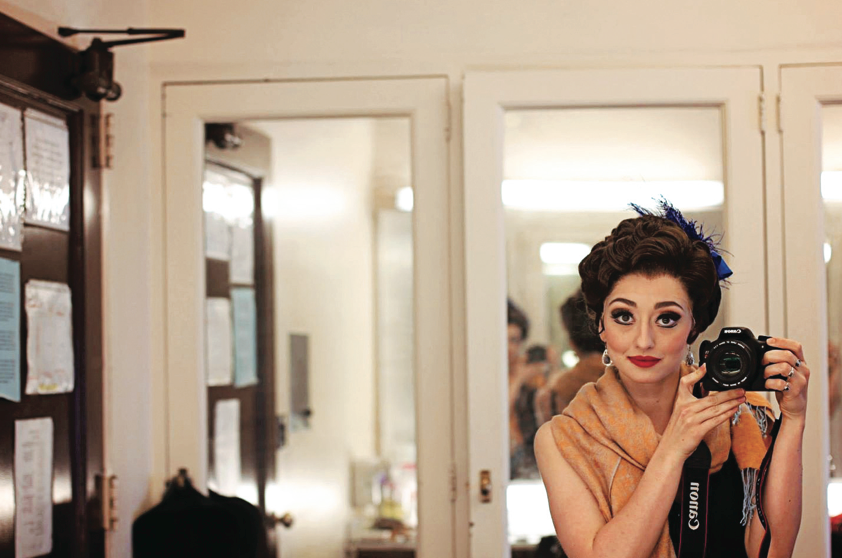 Madison Keesler in full stage makeup (courtesy Madison Keesler)
brushing away the excess—this step is key! Then I prime my eyelids, use different eye shadow colors to define the crease, and use liquid liner on the top and bottom lids. I finish with mascara and lipstick, and any extra blush, highlighting or contouring."
Madison's Pro Tip
"Choosing a lipstick color is very important because it can really change the overall look of your makeup. Also, to get the best brows, do them first! I do brows right after primer because it helps the brow product stick."
A Few of Madison's Go-To Products
•Tarte Clean Slate primer in Poreless
•Cover FX contour kit in P Light Medium
•Laura Mercier Loose Setting Powder in Translucent
Jan. 23, 2016 07:00AM EST
We're big Cirque du Soleil fans here at DS for many reasons—stunning costumes? Check. Insane acrobatics? Check! Jaw-dropping, breath-taking moments? Check and check. But one thing that both Cirque performers and dancers often have to tackle is performing with a prop (and making it look effortless, at that!). This new video takes us behind the scenes of KÀ, with an in-depth look at the prop weapons the cast members must carry around onstage.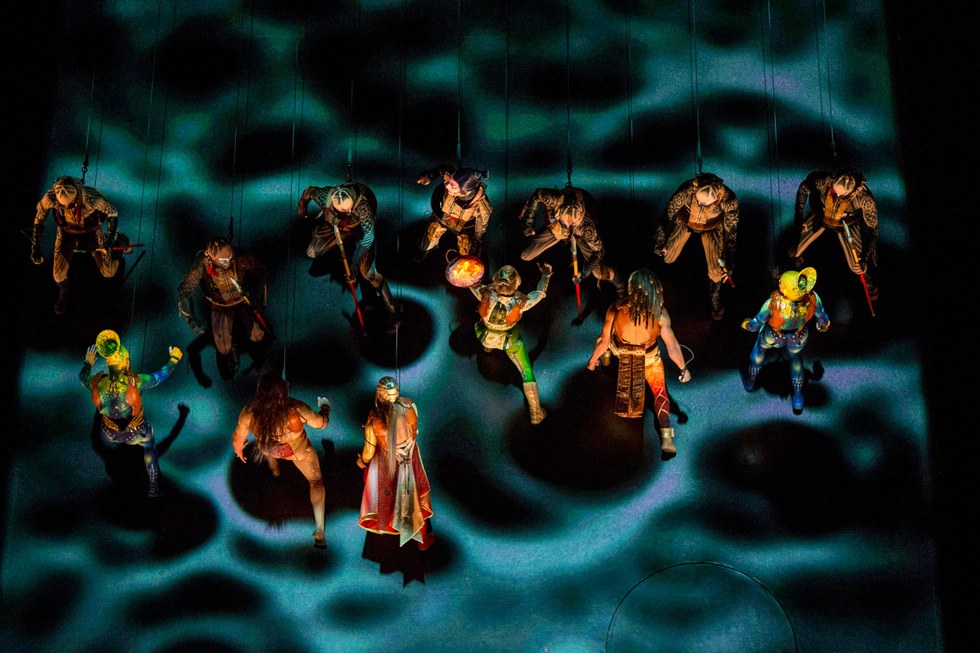 KÀ in action (photo by Eric Jamison)
The craftsmanship of these pieces is stunning, and the thought of having to maneuver around stage with them is slightly terrifying. Anything can go wrong, but rarely does (and if you find yourself having an onstage performance mishap, we've got you covered). There's something so captivating about the beauty of martial arts combined with dance and acrobatics, and KÀ embodies all of it. Check out the video below.


Get Dance Spirit in your inbox