How To
Mar. 23, 2017 02:15PM EST
A perfectly synced-up DanceMakers of Atlanta routine (Propix, courtesy DanceMakers of Atlanta)
We've all gaped at those YouTube clips of dancers executing fiendish fouetté sequences, complete with doubles, triples and spot-changes, in astonishing unison. When it comes to wowing a crowd, there's nothing quite like unison movement—and when it comes to dancing in unison, "perfect synchronization is what carries the vision of the choreography," says University of Cincinnati Dance Team coach Jennifer Bernier.
Keep reading...
Show less
Mar. 23, 2017 01:30PM EST
Applying to colleges is beyond exciting. But it can also be beyond stressful, especially once you and your family start looking at tuition and room-and-board costs.
Many factors affect how much you and your parents will ultimately contribute to your education—and what your financial aid packages might look like. To help you understand your options, Dance Spirit asked a couple of experts to weigh in.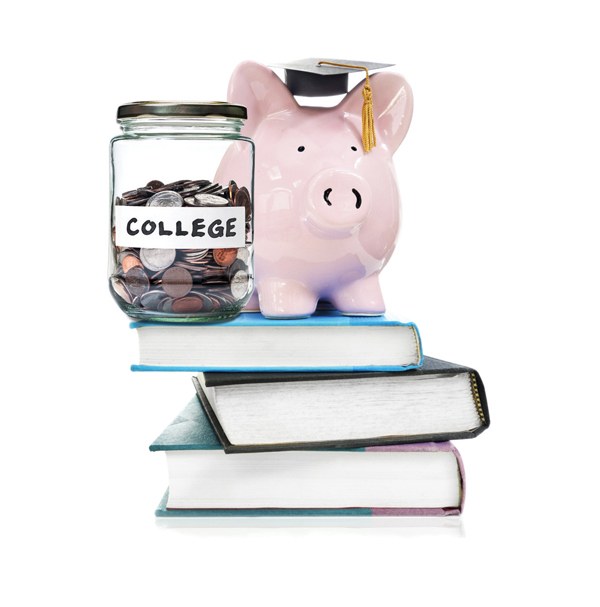 (Photo by ZimmyTWS/Thinkstock; Michael Quirk/Thinkstock)
Pre-College Prep
Setting aside money for college should be a cumulative effort made over many years. Talk to your family about what they're willing to contribute. When you begin high school, start saving for all the fees associated with college applications. "Travel, auditions, head shots, dance photos, school and financial aid applications themselves—those things add up," says Heather McCowen, PhD, the post-secondary counselor at The Chicago High School for the Arts. Application fees vary by school. And McCowen notes that conservatories tend to charge higher fees than colleges and universities—often between $70 and $100.
Early in your junior year, start seeking private scholarships—merit- or need-based awards that are offered through businesses or nonprofit organizations. McCowen suggests looking in your hometown and into organizations related to the arts. Service clubs, like Rotary or Kiwanis, are great places to start. Investigate dance-related options, too, like the scholarships provided by the New York City Dance Alliance Foundation.
Figuring Out FAFSA
As your senior year approaches, make sure your parents have their tax returns in order, so they're prepared to fill out the FAFSA (Free Application for Federal Student Aid). The application becomes available January 1. Roberta Daskin, from the financial aid office at Sarah Lawrence College, advises high school students to fill out FAFSA as soon as
possible, since, for those who qualify, funds for college may be limited.
Colleges (especially liberal arts schools) might also ask you to fill out the College Scholarship Service CSS/Financial Aid PROFILE. The PROFILE requires your parents to specify what type of tax return they file, along with information on whether the family receives certain forms of government assistance, their housing status and whether they're self-employed. "The CSS PROFILE allows the college, rather than the federal government, to determine the student's financial need," McCowen says. "And schools are a lot more flexible than the government."
Adding Up Your Aid
There are three major types of aid: grants, work-study jobs and loans.
Grants are basically free money—they're gifts you don't have to pay back. Some grants, like the need-based federal Pell Grant, are offered through the government and are determined by the FAFSA. Colleges and universities can also award other need-based and merit-based grants at their own discretion.
A work-study job means that you work a certain number of hours (about 10) and the school pays you a wage. "It's a great way to get work experience while you're in school," Daskin says.
You are required to pay back loans, which can either be federal or private. There are two types of federal student loans: subsidized and unsubsidized. Subsidized loans don't start accruing interest until six months after you graduate and are based on financial need. Unsubsidized loans accumulate interest right away and aren't based on need. The school and your FAFSA determine how much of each (or either) loan you're offered. There are also federal loans your parents can take out, called PLUS Loans. For all loans, you and your parents only have to borrow the loan money you need, no matter how much is offered to you.
Private loans are another option, though McCowen strongly discourages taking them out. "Students rarely qualify without a co-signer, meaning your parent takes partial responsibility for paying back the loan," she says. If your aid package is only a few thousand dollars short of letting you attend your dream school, a private loan should be your last option to make up the difference—but know that they come with high interest rates and no option to defer payment.
Make It Work for You
What if your aid package isn't quite enough? Once you've reviewed it, don't be afraid to ask your dream school(s) for more money. It might feel uncomfortable, but, McCowen says, the amount of money available for aid can change dramatically between March and May. She recommends asking for a hard number and making sure the school knows you need non-loan aid.
"If your aid package at a specific school isn't enough, and the trade-off is that you'll have to stop dancing to pay off a mountain of debt, it's not worth it," McCowen says. "You'll find the right place."
Mar. 23, 2017 01:02PM EST
Dancers are known for being organized, driven and busy. So it's no surprise that many who attend college choose to double-major in dance and another field. "Dancers who are serious about their art in high school are already prepared to balance technique classes and performances with academic work in a university setting," says Lynn Garafola, dance department co-chair at Barnard College in NYC.
But double majoring isn't for everyone, and it often comes with some difficult decisions. Read on to hear from professors and recent graduates about the ins and outs of double majoring—and to discover unique ways dancers can combine their diverse interests.
Finding the Best Program for You
Some conservatories only offer a bachelor of fine arts (BFA), which can be difficult or even impossible to balance with a second major. If pursuing a double major is a priority, you may want to consider a program that offers a bachelor of arts (BA) in dance. "If a student expresses an interest in double majoring, we often place them in the BA program rather than BFA," explains Rubén Graciani, chair of the dance department at Point Park University in Pittsburgh, PA, which offers both degrees. "These students will have the same performance opportunities but fewer requirements for technique classes, which frees up their schedule for academic courses."
Due to their inherent interdisciplinary nature, liberal arts colleges can be ideal for students hoping to double-major. Rebecca Bass, a recent graduate from Barnard College, which is affiliated with Columbia University, chose to double-major in dance and economics. "I chose Barnard because it has a very malleable dance program," Bass says. "You can choose whether you want your four years to be more technically or academically oriented." She also discovered that economics and ballet are surprisingly similar. "They both have rules that you have to follow, but they also require you to bring a level of artistry to your work," she says. Her final project was a joint written thesis on the influence of the Upper Manhattan Empowerment Zone (a nonprofit organization that seeks to revitalize communities through job creation and business development) on the Dance Theatre of Harlem. "I proved to my econ professor that dance is socially and politically relevant," she says.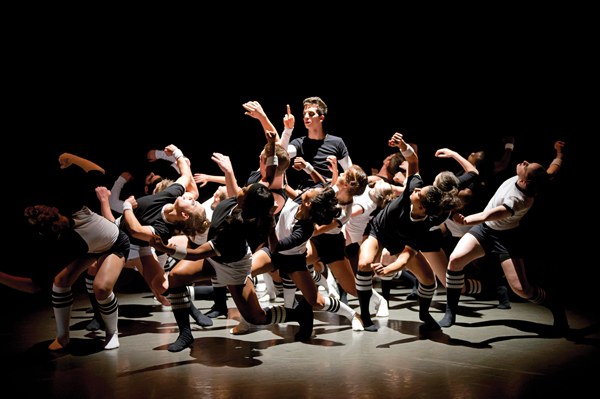 Point Park dancers performing Terence Marling's Fatum Inflictum
(photo by Jeff Sweeny, courtesy Point Park University)
Weighing Your Options
College should be a place of learning, exploration and discovery—goals that may not be achieved if a student becomes overwhelmed by a double major. "I caution students that more isn't always better for your schedule," Graciani says. "Sometimes your body and your brain need time to process."
Every college career will be filled with difficult scheduling decisions. "There are tons of ways for students to be involved on campus and in the community," Graciani says. But you can't possibly do it all. He advises students by asking them 'What are you hoping to achieve in the long term?' and then 'What are you willing to sacrifice?' to determine what performance opportunities, internships and classes work best in their schedule.
That said, by combining two majors, you can build a more diverse resumé for future careers. Christina Cairns, a BA in dance and BS (bachelor of science) in sports, arts and entertainment management at Point Park, was able to continue her dance training while also preparing herself to work in arts administration. One of her first jobs out of school—working on a startup smartphone app—involved many travel opportunities, and the company allowed her to audition while on business trips. "At the time, I didn't know if I wanted to stay in dance or transition to a business career, but I kept all of my options open," Cairns says. For now, Cairns is focusing on dance: In August 2015, she started a contract with a dance company in Cincinnati, OH.
Staying On Track
If you choose to double-major, be prepared for a jam-packed four years. "You have to be very organized to accomplish a double major," Garafola says. Because you may not have time to complete internships or jobs during the school year, summer will be an important time to establish professional connections. Allocating summers to try out different potential career paths (for example, working in a scientific research lab one summer and interning at a dance magazine the next summer) will help you discover what you enjoy doing, while also allowing you to establish a wide set of professional skills.
The most important thing to remember when embarking on a double major is to stay in communication with your academic advisors to ensure you're on track for graduating. Some programs, such as the physical sciences, will be less flexible due to their rigid lab schedules, which can limit options for dance technique classes. Bass used extracurricular dance opportunities to help maintain her dance training throughout her double major. "I only took technique classes twice a week during my final semester, but I was dancing every day due to different dance clubs and student performance opportunities," she says.
Double majoring can be both a daunting and a rewarding experience. While parents, professors or friends may try to pressure you in your academic decisions, ultimately try to find a balance that will be meaningful to you as both a dancer and a college student.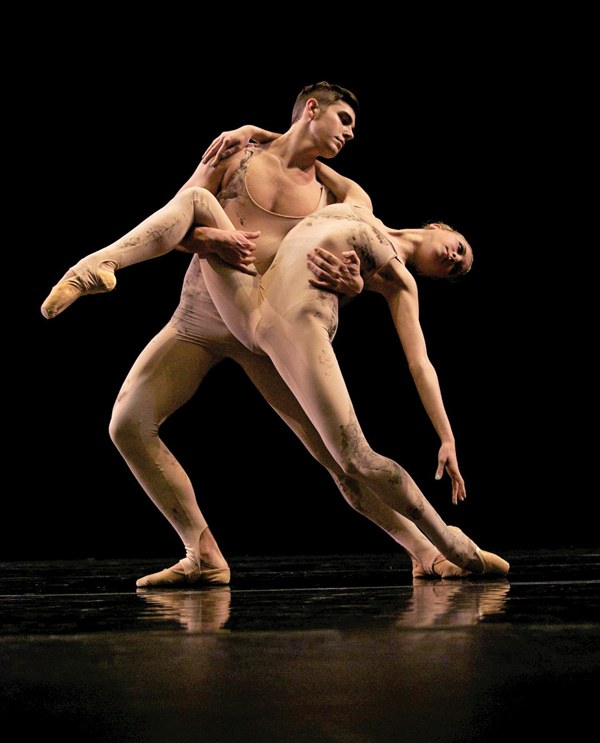 Point Park University's Taylor Robinson and Lindsay Burke in Ben Stevenson's End of Time (photo by Joshua Sweeny, courtesy Point Park University)
Double Majors That Play Well with Dance
Sciences (Pre-Med): Dancers with double majors in
health sciences, like biology, can go on to study physical therapy, nutrition and exercise practices. The body awareness that comes with dance training will give you a leg up on the industry.
History/Anthropology: Dancers who learn research methods through these majors can later earn a master's and/or a PhD in dance theory or history. You might end up studying the history of movement techniques, or unearthing forgotten dance rituals!
English Literature: Capturing movement through words is a technique of its own. Dancers with writing experience often find jobs and internships with dance magazines, or as dance reviewers for newspapers and journals.
Photography/Film: Dance films are becoming more and more prevalent, and dancers
are always in need of head shots! Photography can be a great source of income that allows you the flexibility to attend technique classes and auditions.
Psychology: Dance therapy is a growing field that helps patients work through physical or emotional traumas. You can attend dance therapy graduate programs to earn a degree.
Music: Dancers who are interested in choreography and music collaboration can benefit from playing their own instruments or writing musical scores. Plus, studying dance and music is a great way to work towards a job on Broadway.
Choreography
Mar. 23, 2017 10:08AM EST
You already know that deciding where to go to college is a big deal. And finding a school that fits both your academic and your dance needs can be especially hard. But while pursuing a dance major is one option, it's not the only one! Many colleges are also home to a bunch of impressive student-run dance companies. Why would you want to be part of a group run by your peers? The opportunities just might surprise you.
Branch Out
College is all about trying new things, and student-run dance groups make it easy to do just that. Want to explore a niche dance style, like bhangra or belly dancing? There might be a student group devoted to it. Want to experience a whole range of styles? There are companies that do it all, too. Don't see the kind of organization you'd want to join? At most schools, you can get funding to found it yourself.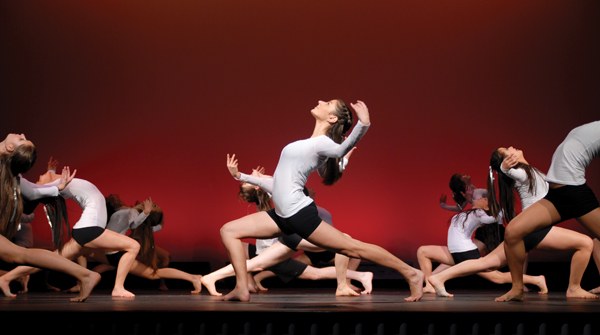 Sarabande, a student-run company at Tufts University, performing Say My Name, choreographed by Ani Loshkajian (photo by Andrew R. Schneer)
Even if you've only ever considered yourself a die-hard ballroom dancer, a student-run group like Arizona State University's Free The Dance can give you the chance to set aside your heels and slip on some funky sneakers. The group, created and run by recent ASU graduate J. Bouey, holds free weekly dance classes for all ASU students. "Our most popular classes are contemporary, jazz and hip hop," says Bouey, "but we'll also have partnering, ballroom, tango, Latin, swing, African and belly dancing throughout the semester."
When Ani Loshkajian, president of Tufts' student-run dance company Sarabande, first joined the troupe as a freshman, she was a total bunhead who had a hard time letting loose and giving in to movement. Fast-forward four years: "I feel like I'm an entirely different dancer," she says. Because Sarabande allows its members to explore a variety of styles, "my dancing has become much more personal and expressive of who I am."
Keep the Passion Alive
If you don't want to major in dance, student groups offer an alternative way to make it an important part of your life on campus. "I didn't choose one passion over the other," says Loshkajian, an international relations and French major. "Sarabande made it possible for me to continue my passion for dance, without sacrificing the other visions I had for my future. In fact, being a part of the company has served as an incredible creative outlet that's contributed to my academics."
And if you are a dance major, participating in a student-run group can be the release you need to make sure you don't burn out. "It can be hard to maintain a real joy for dance when you're studying it in an academic setting," says Bouey, a dance major. "Free The Dance has been my escape. I can show up and just move, without worrying about homework. It's helped me to hold on to that innocent love for dance."
Go Beyond the Stage
Choosing to take on a leadership role in a student-run group can help you learn to shine offstage as well as on. Sarabande, for example, holds elections each semester to determine who will be a part of an executive board made up of a president, vice president, treasurer, social chair, producer, public relations manager and webmaster. For Loshkajian, serving as the  company's president has taught her many of the skills she'll need to thrive after graduation. "I've learned how to work closely with a team, and how important personal relationships are to leveraging results," she says. "Most important, I've learned that no matter what, the show must go on!"
Make Moves
For those interested in making dances, a student-run group can provide opportunities to try out choreography. It's pretty much the only time in your life that you'll have access to great dancers, rehearsal spaces and performance venues at no charge.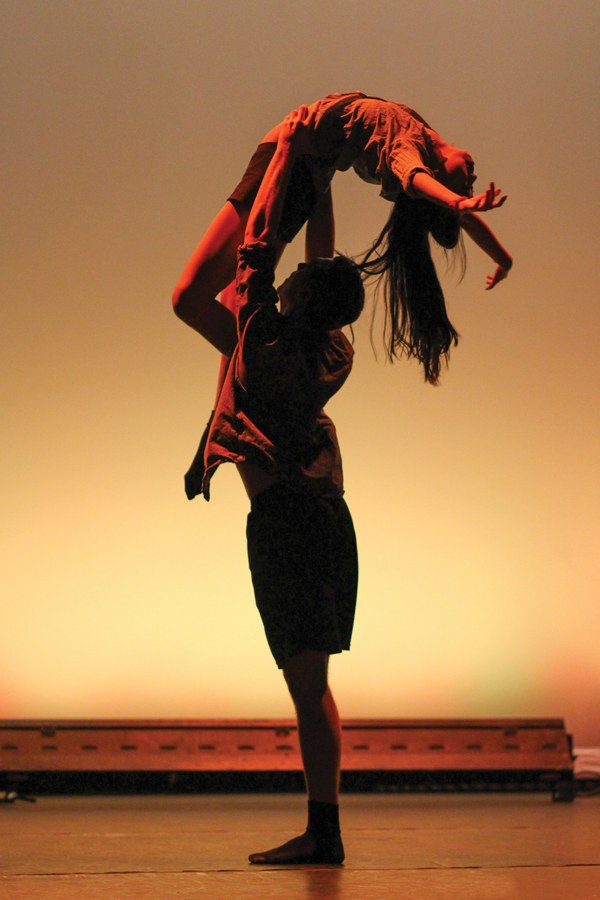 Sarabande's Heather Ngai and Matt Evers in Evers' Next Chapter (photo by Kyra Sturgill)
Think choreography isn't your thing? A student-run company could be just the environment you need to get going. "There's a freedom that comes from being in a company with your peers that can unlock a flow of creativity," says Nikolas Kaim, artistic director of Ithaca College's Rock Hard Dance Company. "You don't always find that in a professional company or at a studio."
Student groups may offer teaching opportunities, too. While Free The Dance doesn't currently put on formal concerts, students can audition to become instructors for the group at the beginning of each semester. "It's a really great chance to improve your teaching skills," Bouey says. "At the end of each class, we have a discussion where we give feedback to the teacher. It's a good time to learn the small things, like needing to speak louder or teach more slowly."
Ultimately, there's a wide range when it comes to what your experience in a student-run group might look like, because everything is up to you and your peers. And as you all create things together, you'll probably become great friends, too. "This is one of the only environments where you're surrounded by people who love dance and are choosing to spend their limited free time doing it," Kaim says. "No one's making money, no one's parents are forcing them to participate—everyone's just there because they want to dance."


Get Dance Spirit in your inbox