Mar. 23, 2017 02:47PM EST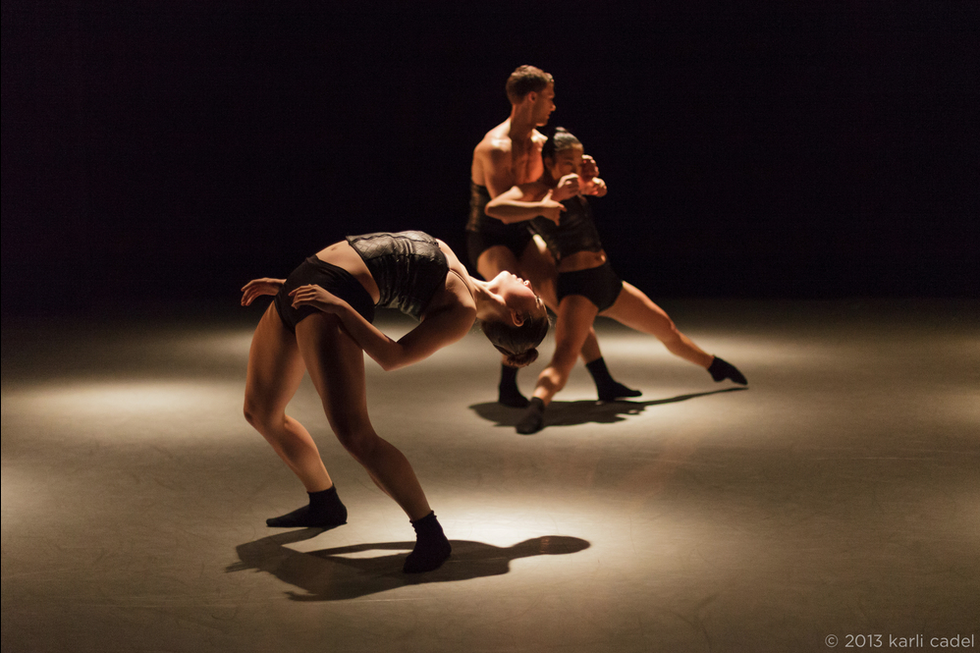 Peridance Contemporary Dance Company members (photo by Karli Cadel)
Being the savvy dancers that you all are, you already know it's a good idea to scope out hot, interesting choreographers, to discover who and what you really like—and what you like…less. Being informed about what's happening in the dance world will help you choose which auditions to go to and who to take classes from once you're on your own as a professional.
One of the best ways to see several different companies at once is to attend a showcase. This weekend, Peridance Contemporary Dance Company is sharing a program with three other NYC dance companies: SynthesisDANCE, Mettin Movement and :pushing progress. These companies are small but mighty—they regularly perform world premieres in some of NYC's coolest venues.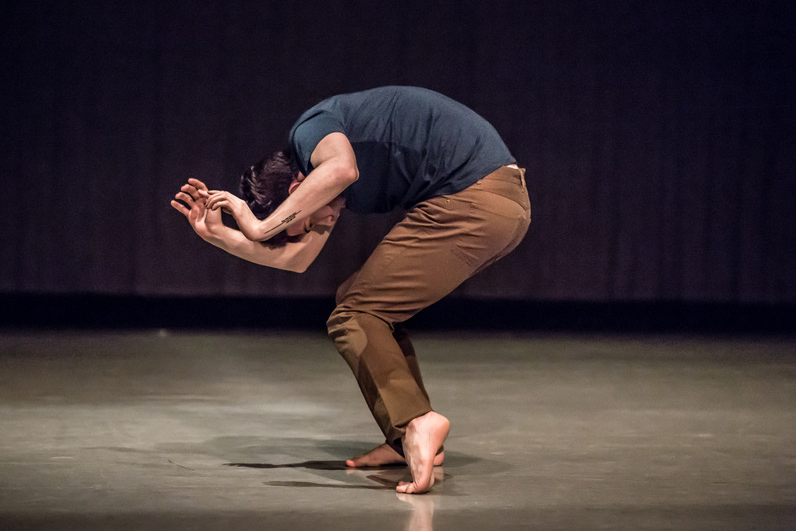 PCDC company member Eoghan Dillon (photo by Dekel Hamatian)
"Our group of dancers are all stand-outs, but during rehearsal we were pushed to our limits—both artistically and physically," says full-time Peridance company member Eoghan Dillon. "I feel really connected to this work, and I'm itching to get out and perform it."
If you're itching to see it, click here to buy tickets.
Dec. 15, 2016 05:36PM EST
Nederlands Dans Theater. Batsheva Dance Company. RUBBERBANDance Group. These companies top the dream-job list of many contemporary dancers, thanks to their amazingly inventive choreography and culturally specific approach to dance. They're part of the wider world of contemporary and all its innovations—a world that extends far beyond the U.S. We rounded up boundary-pushing troupes from different continents so you can sample what contemporary dance looks like the world over.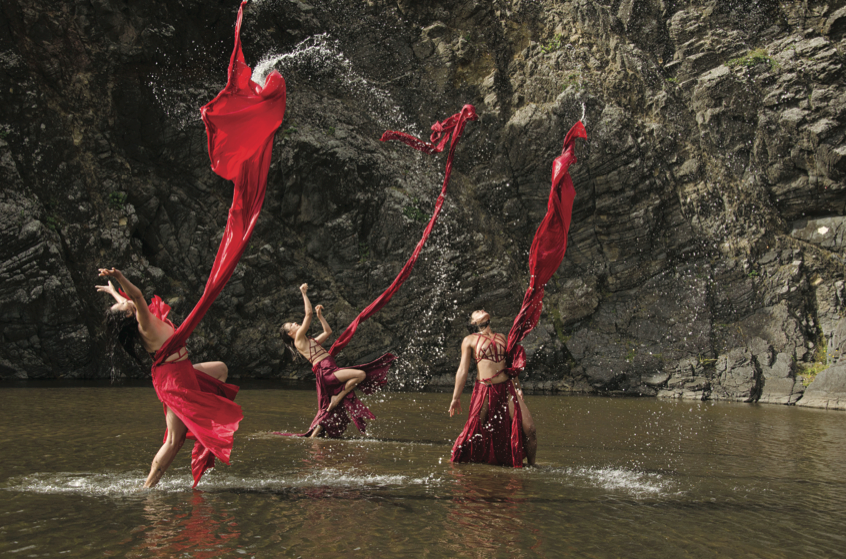 Kaha:wi Dance Theatre in Re-Quickening, a collaborative work by multiple female artists (photo by Nyberg Productions, courtesy Kaha:wi Dance Theatre)
Kaha:wi Dance Theatre
Location: Canada
Kaha:wi Dance Theatre blends indigenous and contemporary styles to create something unique. "My approach is from a 'Konkwehon:we,' or 'real woman,' perspective, where dance is sacred, transformative and medicine for the people," says artistic director Tekaronhiáhkhwa Santee Smith (Kahnyen'kehàka Nation). "The company's process is interdisciplinary, intergenerational and intercultural. By holding the past, present and future together, we aim to overcome a traditional versus contemporary binary."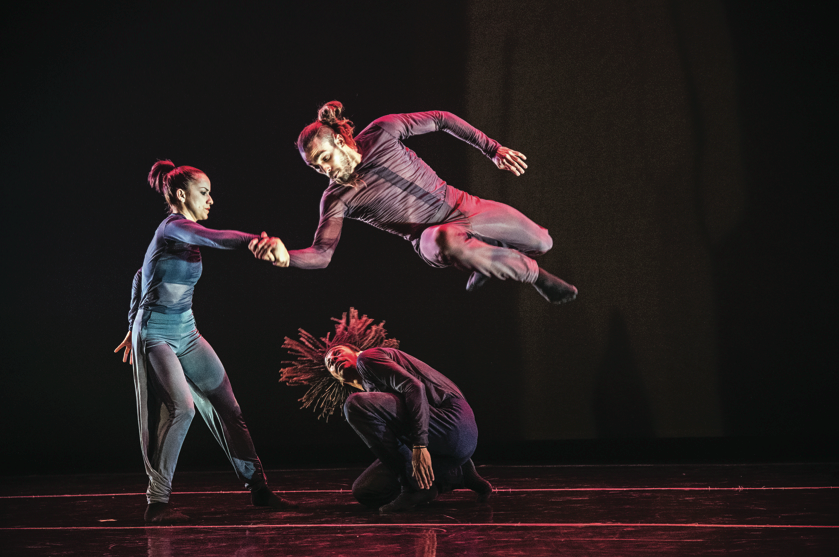 Malpaso Dance Company in Osnet Delgado's Despedida (photo by David Garten, courtesy Sunny Artist Management)
Malpaso Dance Company
Location: Cuba
Though it's only been around since 2012, Malpaso Dance Company has earned international recognition through performances at Jacob's Pillow in Massachusetts and The Joyce Theater in NYC, among other venues. With a technique that merges American modern dance, Cuba's African and Spanish influences and a more fluid European style, Malpaso and fellow Cuban companies—like Danza Contemporánea de Cuba and Carlos Acosta's new group Acosta Danza—are set to supercharge the Cuban dance scene. "Cuban contemporary dance can be explored in many directions. There's the influence of distinct religions and cultures, along with the technical element of modern dance," says Malpaso founder Fernando Sáez Carvajal. "Cuba might seem like an isolated island, but it's also
a place of exchange."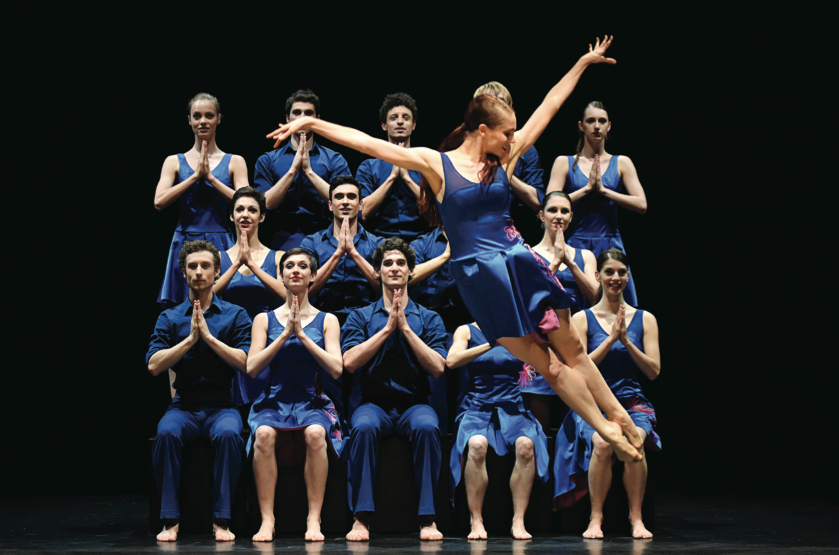 Gauthier Dance in Garrett Moulton's Infinite Sixes (photo by Regina Brooke, courtesy Gauthier Dance)
Gauthier Dance
Location: Germany
Gauthier Dance is relatively new to the venerated European contemporary dance scene. Though it's fewer than 10 years old, it has toured internationally, acquired an impressive repertory (including work by Alejandro Cerrudo, William Forsythe and Jirˇí Kylián) and established an annual fundraiser for Alzheimer's research. "What I find mind-blowing is that in Germany, the audience is so knowledgeable and appreciative," artistic director Eric Gauthier says. "They go the extra mile to show their enthusiasm."
Dada Masilo/The Dance Factory
Location: South Africa
Choreographer Dada Masilo is known for her reimagined classics: Rather than featuring an ethereal flock of white swans, her Swan Lake tackles heavy issues like sexual orientation in a culture of violence. She mixes African dance with ballet to create a movement vocabulary that includes both pointe shoes and bare feet.
Vertigo Dance Company
Location: Israel
Much like Germany and the Netherlands, Israel has become a contemporary dance destination, with multiple groups (Kibbutz Contemporary Dance Company, Inbal Pinto & Avshalom Pollak Dance Company and L-E-V, to name a few) drawing dancers from all over the world. Vertigo Dance Company was founded in 1992 by Noa Wertheim and Adi Sha'al and includes a main company and an extensive dance education program. "Dance is not an obvious part of Jewish tradition," Sha'al says, "yet a sense of freedom has motivated many Israelis to create in this field." Wertheim adds: "My recent works further develop our company's concept of reaching out, bridging over and connecting different worlds."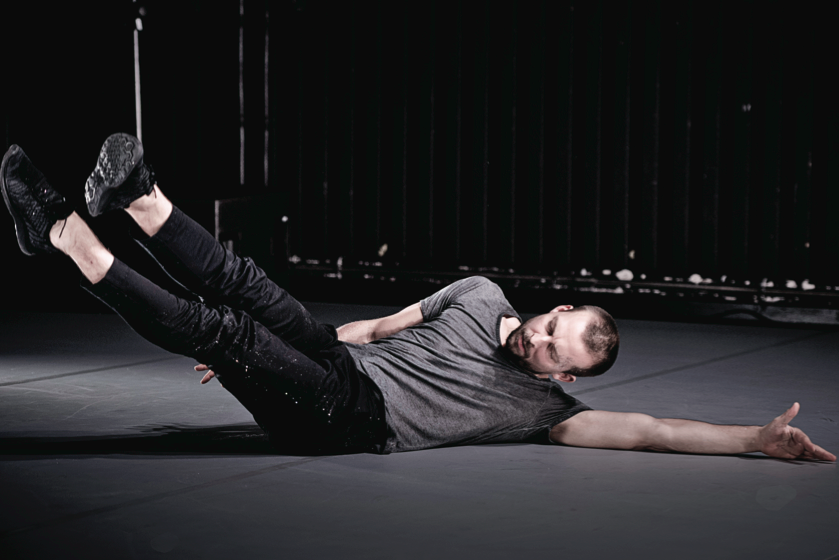 Cullberg Ballet's Samuel Draper in Cristian Duarte's Against the Current, Glow (photo by Urban Jörén, courtesy Cullberg Ballet)
Cullberg Ballet
Location: Sweden
Cullberg Ballet, founded in 1967, has long been at the forefront of the contemporary dance world, thanks to the company's relationship with choreographer Mats Ek. "A sense of humor, and sometimes irony, is characteristic of work by Mats Ek, Birgit Cullberg and Alexander Ekman," says Cullberg Ballet artistic director Gabriel Smeets. "And many young Swedish choreographers engage with subjects like the environment and how we take care of the planet."
Korean National Contemporary Dance Company
Location: South Korea
Korean National Contemporary Dance Company takes a critical look at the impact of Western culture on Korea. "The 'modernization' of Asia happened in such a compressed period of time," says artistic director Aesoon Ahn. "Now we have the ability to mix premodern, or traditional, ideas with the influence of Western contemporary dance. There's a sense of rapid cultural absorption, but we feature tradition within that. We find meaning in premodern times."
Bangarra Dance Theatre
Location: Australia
Bangarra Dance Theatre is deeply committed to the ancestral heritage of Aboriginal and Torres Strait Islander people living in Australia. The company fuses ancient storytelling with contemporary movement and makes a point of touring regionally, so that people in Australia's far-flung towns can see performances.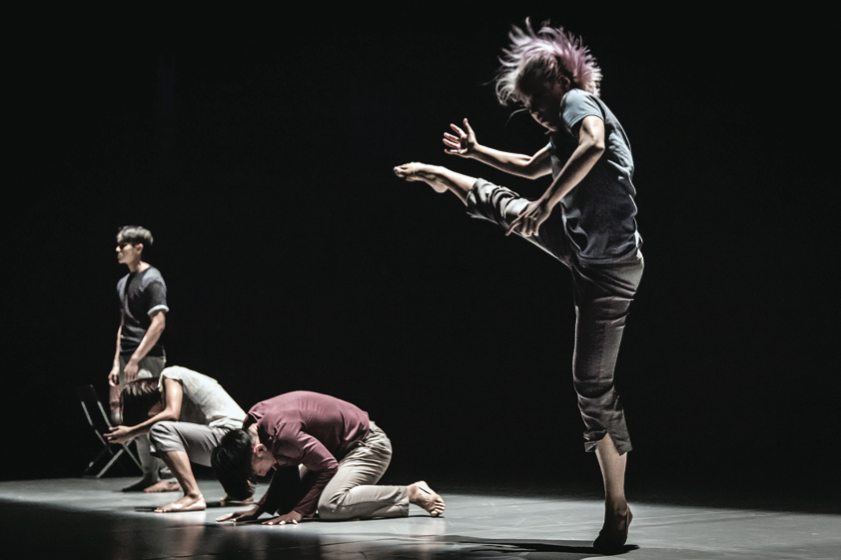 T.H.E Dance Company in Kuik Swee Boon's As It Fades (photo by Bernie NG, courtesy T.H.E Dance Company)
T.H.E Dance Company
Location: Singapore
The Human Expression (T.H.E) Dance Company was founded by Kuik Swee Boon in 2008 and focuses on inclusivity and the diverse voices of the Singapore community. "We remind ourselves to keep our hearts open to tolerance and progressive thought," Boon says. "T.H.E often focuses on our cultural heritage or concerns about the environment—what makes us a collective and what makes us individuals."
May. 03, 2015 11:00AM EST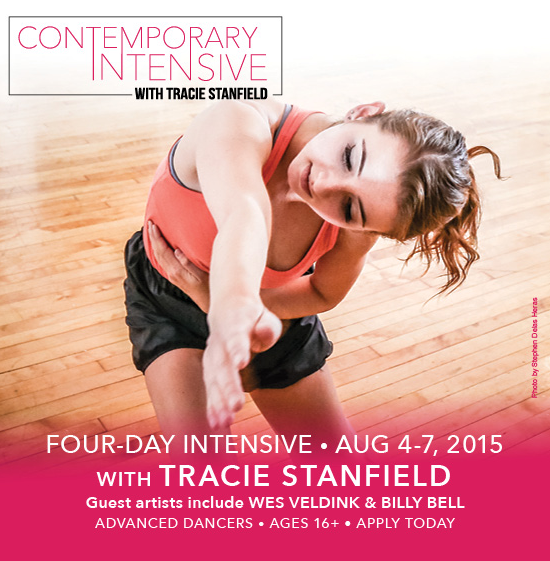 Before you finish solidifying your summer plans, consider making a little room for a four-day feast of contemporary dance.
From August 4–7, Broadway Dance Center in NYC will host a contemporary intensive for dancers 16 and up. Tracie Stanfield, the highly sought-after teacher and artistic director of Synthesis Dance Project, will head the intensive, with guest artists like former Cedar Lake Contemporary Ballet dancer Billy Bell and director/choreographer Wes Veldink. In addition to daily barre classes and technique and rehearsal with Stanfield, Bell and Veldink, the four-day workshop will include a series of master classes, a concert dance Q&A panel, an in-studio presentation and video shoot and three drop-in classes.
To apply, fill out the online form, submit the application fee of $25 and email your dance resumé, headshot and a video of you in a contemporary class or performance to workshops@bwaydance.com. If you prefer, you can audition in person during one of Stanfield's classes at BDC. Email info@SynthesisDance.org to set up a time. To access the online applicatio, click here. Good luck!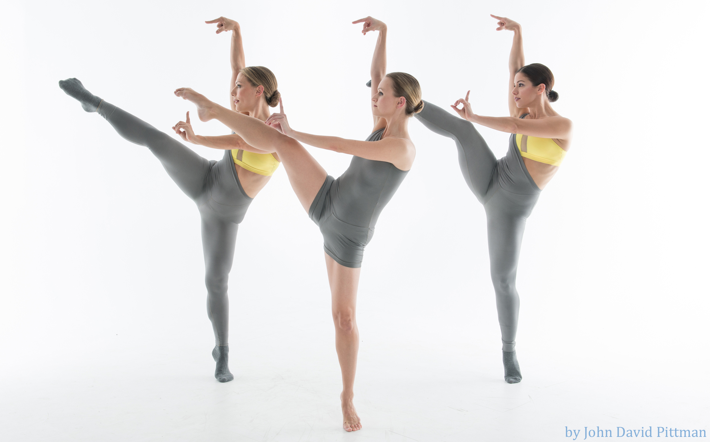 One of the workshop's master classes will be with Stanfield's Synthesis Dance Project. (Photo by John David Pittman)
Feb. 08, 2015 12:00PM EST
Raise your hand if you've ever had a clueless (but well-meaning) friend ask you to explain contemporary dance. Raise your hand if you've ever had a friend avoid your performances because she was afraid she wouldn't "get" it. Good, so...everyone?
As you know, your DS editors are diehard dance nerds, and we never miss out on an opportunity to get more people excited about dance. Defining and explaining dance styles is one of the ways we define and explain ourselves as artists, but it can feel completely futile when you're talking to someone who doesn't know a tendu from a tilt.
Cue London's The Place and their GENIUS new series of animated shorts that help dance n00bs understand what contemporary dancers are trying to say when they do freaky things like roll on the ground or pull their leg behind their head. We love it when dance and animation go together, and this is even more spectacular because it's beautiful and educational.
The first video introduces an unfamiliar visitor to "Planet Dance," where there are two hemispheres: Social Dance and Performance Dance. Contemporary dance is located in the Performance Dance hemisphere, along with its neighbors ballet, street dance, etc.
The following three videos cover what The Place calls Body Talk—that is, how to communicate with a dancer when she doesn't use words. Think of it as your go-to cheat sheet for the next time a friend tries to dodge your shows. Remind her that she already has a lot of tools to appreciate performance, and then sit her down in front of one of these (GENIUS) videos.


Get Dance Spirit in your inbox