It's no secret that "So You Think You Can Dance" alum Carly Blaney—who's now Sidekick program director for 24 Seven Dance Convention, and who recently performed at the Grammys—can turn for days. We needed to know just how she does it. So we caught up with the pirouette princess to find out her tricks for becoming #turngoals. Give them a try!
Keep reading...
Show less
An outfit that makes you feel confident on the convention floor is always a "do" (via Break the Floor Productions)
Attention, ladies and gentlemen: We've officially hit Nationals season! And that means it's time to dig through those closets to find the perfect clothes to get you noticed during convention classes. The task can feel totally overwhelming—but we're here to help. Follow our guidelines, and you'll be rocking the dance floor with Travis Wall and making Stacey Tookey yell "GORGEOUS!" in no time.
Keep reading...
Show less
Here at DS, we're big believers in our Sunday #MomentofZen. It's important to take a day to recharge and prep for the week ahead, especially when it comes to setting goals. Which is why we thought it was the perfect time to introduce our Sunday Spotlight Roundup. Maybe you've been wanting to master a new leap in jazz class, or prep your pointe shoes differently—no matter the goal, we've got you covered with these in-depth, how-to articles, covering everything from convention tips to Balanchine technique.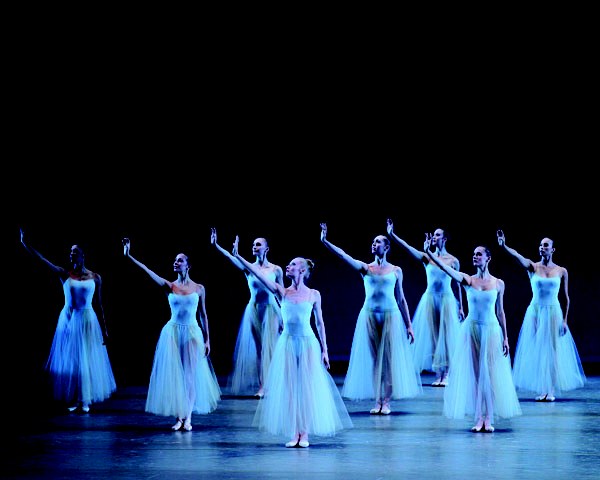 New York City Ballet in George Balanchine's Serenade (by Paul Kolnik)
For the bunheads:
Did you start at a new studio that teaches Balanchine technique? Our "Dancing Balanchine" spotlight focuses on all the beautiful intricacies of his style and choreography.
Have your pointe shoes been dying faster than usual? "Shank Strategies" offers tons of super helpful advice on how to customize your shoes.
Are you constantly wondering when you'll be getting that first pair of pointe shoes? "Am I Ready for Pointe?" helps you determine if your strength and technique are solid enough.
For the competition and convention regulars:
Not feeling too hot about your competition routine? We broke down all the problems you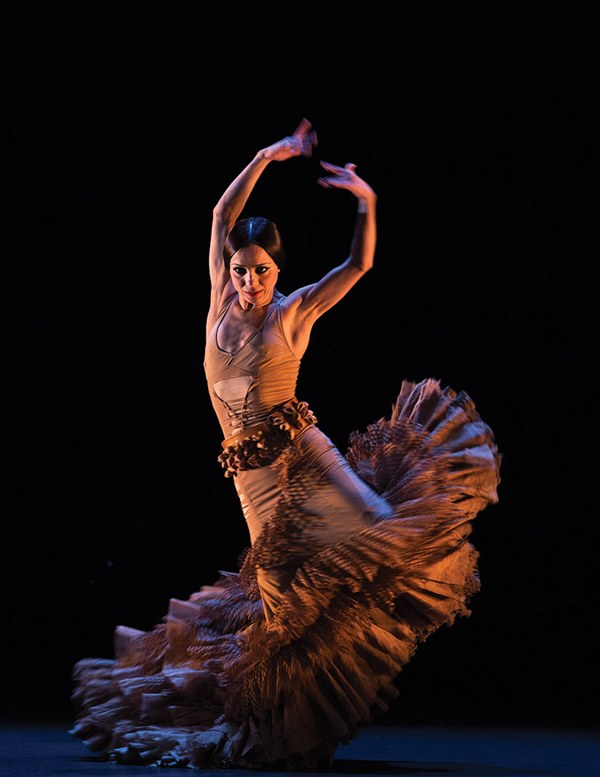 Olga Pericet in Pisadas (photo by Javier Fergo, courtesy Jerez Festival)
might have with your new piece  (and the solutions).
Only dance on marley at home? Sometimes the floors at conventions can prove to be the biggest challenge. We rounded up the best tips on how to deal.
For dancers wanting to try a new style: 
We explain how to execute a perfect Switch Firebird jazz leap.
Curious about finger-tutting in the hip hop scene? We asked the pros to walk us through a sequence.
Looking to spice up your dancing? Learn all about the passionate, musical world of Flamenco.
Competition
Mar. 23, 2017 10:19AM EST
There are tons of amazing things about conventions—the celebrity teachers, the variety of styles taught, the chance to bond with friends from across the country. The floors, on the other hand, generally aren't so amazing. Dancing on carpet or a slippery parquet floor can seriously hinder your movement. More important, it can lead to injury (and we're not just talking rug burn). How can you get the most out of convention classes despite the floor you're dancing on? Dance Spirit investigates.
Carpet Cons
When you enter most convention classes, you have a choice: Find a spot on the central ballroom floor or spread out on the carpet. Sixteen-year-old convention regular Morgan Geraghty, who dances at Millennium Dance Complex, Movement Lifestyle and EDGE in L.A., usually heads straight for the carpet. "I tend to find the ballroom floors too slick," she says.
But while that carpet may look soft and forgiving, looks can be deceiving. It's likely just a thin plush layer atop hard concrete. Katie Lemmon, an athletic trainer with Athletico Physical Therapy in Chicago, warns that for those used to dancing on sprung studio floors, surprisingly hard surfaces can cause a jolt to their bodies—especially when jumping. "Since there's not as much give, it's important that dancers really use their plié before and after a jump to absorb some of the shock," says Lemmon, who works with dancers at The Joffrey Ballet. "Keep strong through the core to avoid strain on the lower legs, feet, back and hips."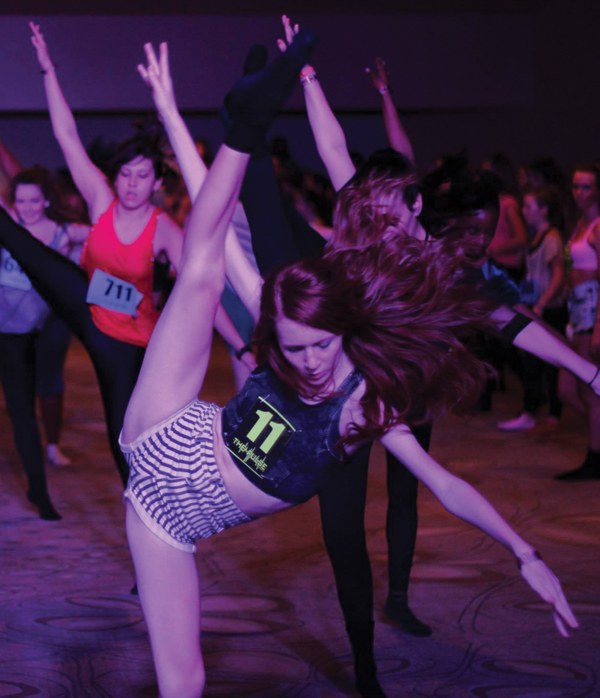 Morgan Geraghty prefers the extra friction provided by carpet to slick ballroom floors (photo by Mario Sinclair, courtesy Morgan Geraghty)
Turns and quick direction changes can also be problematic on carpeted floors. "Because of friction, carpeting doesn't let your feet move as much," Lemmon warns. "So you might need to limit what you're doing." And, trust us, your favorite teacher will understand why you opted for a slow double pirouette instead of a quadruple. "You have to be careful," says NUVO Dance Convention faculty member Ray Leeper. "I hate seeing twisted knees or rolled ankles because dancers threw themselves into a turn on a carpet."
Parquet Problems
At conventions, Erin Smith, 17, who dances with CC & Co. Dance Complex in Raleigh, NC, prefers parquet floors—the laminate wood-like surfaces that are generally in the middle of the ballroom. "It's easier to turn and it's more stable than the carpet, where I sometimes have trouble finding my center," she says.
But that parquet floor comes with a list of problems as well. First of all, like the carpet, it's not going to have as much give as a sprung studio floor, so the same rules about using your core and your deepest pliés still apply. And parquet presents
another potential hazard: cracks and crevices. Erin remembers cutting herself several times on the cracks between the panels,
especially during floor work.
"The worst part to dance on is that little strip of metal on the floor's perimeter
between the wood and the carpet," says New York City Dance Alliance and Monsters of Hip Hop teacher Tony Testa. "If you're near it, be careful of rolling your ankles." Testa warns that even when the metal is covered by tape, the tape will usually peel back as the weekend goes on. After tap classes, especially, the metal might stick up at odd angles. "It's possible to catch your foot on one of those metal edges," he says. "And that will quickly ruin your day."
Lemmon also recommends being aware of the slip factor: "Your foot sticks differently than it does on a marley surface," she says. "You might have to modify your movement based on how slippery it is." But, she warns, that doesn't mean clenching your toes to the floor, which may be your body's first instinct. "Focus on using the core to hold your balance, and try to actually be more relaxed through your standing feet and toes," she says. "Gripping the floor may lead to shin splints or tendonitis of the foot and ankle."
Shoe Solutions
What you put on your feet can make all the difference when dancing on a strange floor—and that might mean going against popular trends. "Socks are all the rage right now," says Ray Leeper of NUVO Dance Convention. "But we advise dancers at NUVO not to wear them, because we've seen too many kids in socks go down on a parquet floor. Going barefoot or wearing the right shoes is better."
L.A. dancer Morgan Geraghty likes to be barefoot, no matter which surface she's dancing on, but she'll opt for thick-soled boots or sneakers in hip-hop class. Erin Smith, a dancer with CC & Co. Dance Complex in North Carolina, uses a more broken-in pair of jazz shoes (since new shoes can be slick) for jazz class on the ballroom floor.
Tap can be tricky. Of course, you'll be in tap shoes, but those soles can be a slide-y mess on a parquet floor. On the other hand, you won't be able to hear your taps on a carpeted floor. "The hard floor is always really crowded because everyone wants to hear their sounds, but if you think about it, with all those people crammed onto a small space, you're not going to be able to hear yourself anyway," says Erin. "If you're on the carpet to avoid slipping, you can still know if you're making the right sounds based on what they're doing onstage." And if you're slipping uncontrollably on the parquet floor, remember that tapping quietly with bare feet is better than face-planting in tap shoes.
Ultimately, the shoes you choose for each class will depend on where you're standing and what the choreography is like—so your footwear decisions will need to be made at the last second. "Always bring all the shoes you could possibly want for each class, then feel it out once you get there," advises Morgan. "It's all about testing the waters and seeing what works."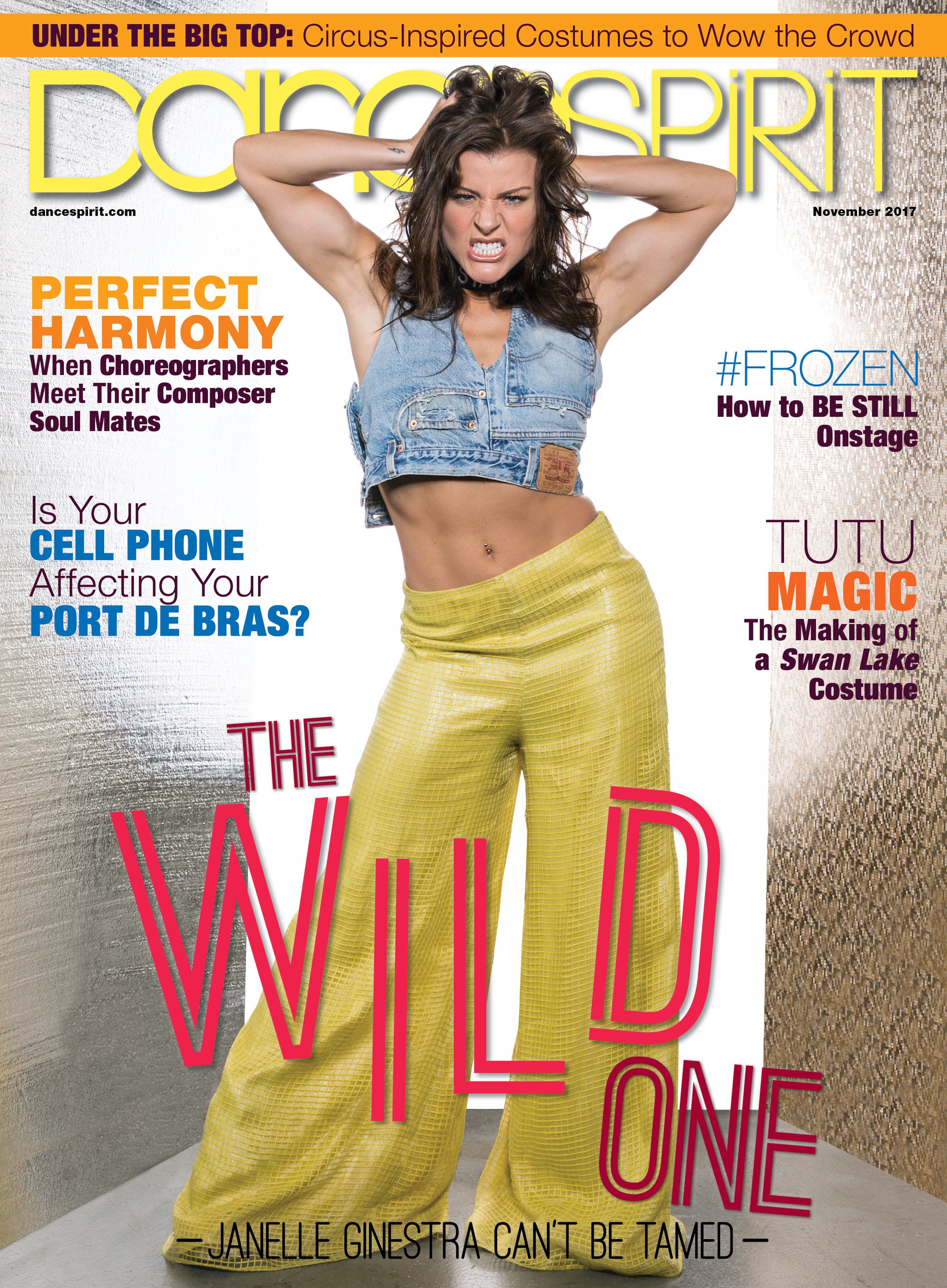 Get Dance Spirit in your inbox