Mar. 23, 2017 01:31PM EST
There's nothing like an over-the-top costume to take a performance to the next level. An extreme look can help create a character, intensify choreography or maximize a dancer's beauty. But dramatic dance fashions—which might include anything from an epically huge skirt to an elaborate bead cape—can also be difficult to manage. Here, five dancers discuss the challenges and transformative aspects of their most out-there costumes.
Yuan Yuan Tan
Principal, San Francisco Ballet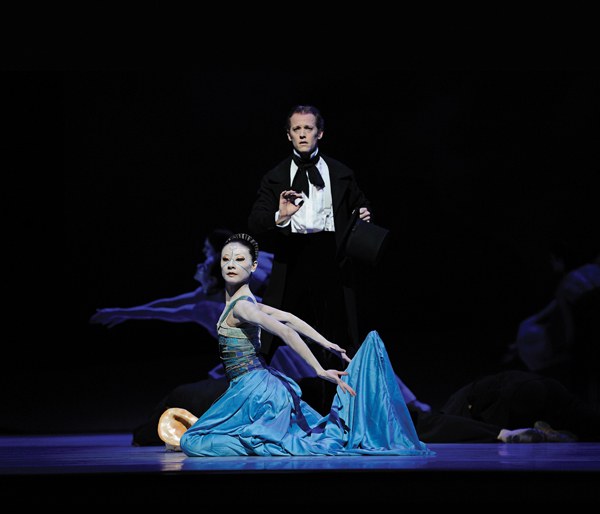 Tan and Lloyd Riggins in Neumeier's The Little Mermaid
(Photo by Erik Tomasson, courtesy San Francisco Ballet)
"My costume for the title role in John Neumeier's The Little Mermaid is definitely challenging. The 'tail'—which is actually a pair of extremely long pants—is very easy to trip on. Onstage, I have to be aware of how it might impact other people. But it's such an important element of the performance. In rehearsal, I worked very closely with Mr. Neumeier, whose direction gave me the courage to embrace the mermaid character and take it on fully. By the time I started working with the costume, I was already the mermaid mentally. Putting it on made my transformation complete. It added another layer to the character and made my interpretation much more emotional."
Karina Gonzalez
Principal, Houston Ballet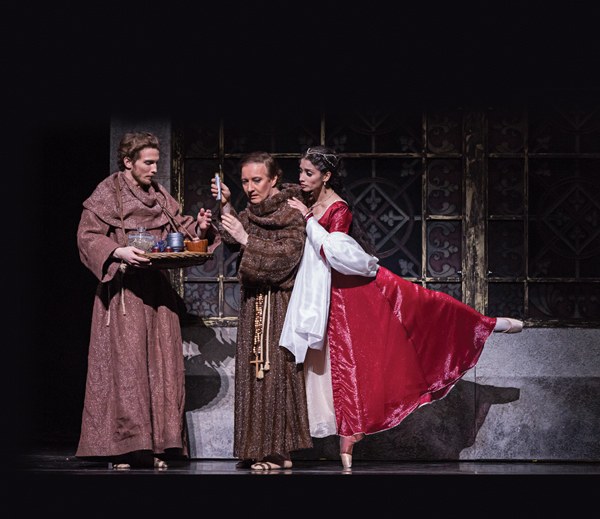 (From left) Gonzalez, Steven Woodgate and Rhodes Elliott in Romeo and Juliet (Photo by Amitava Sarkar, courtesy Houston Ballet)
"When I played Juliet in Stanton Welch's Romeo and Juliet, I was privileged to have costumes made for me. So from the beginning, I felt attached to them. They're so beautiful—the designer, Roberta Guidi di Bagno, paid attention to every detail. The biggest challenge is that they're period costumes, so they're made from a ton of heavy material. In rehearsal, most of the time I'm only wearing leotards and tights and maybe a skirt. When
it's time to dance in costume, I have to get used to all the extra stuff. It's just fabric everywhere!"
Fana Tesfagiorgis
Alvin Ailey American Dance Theater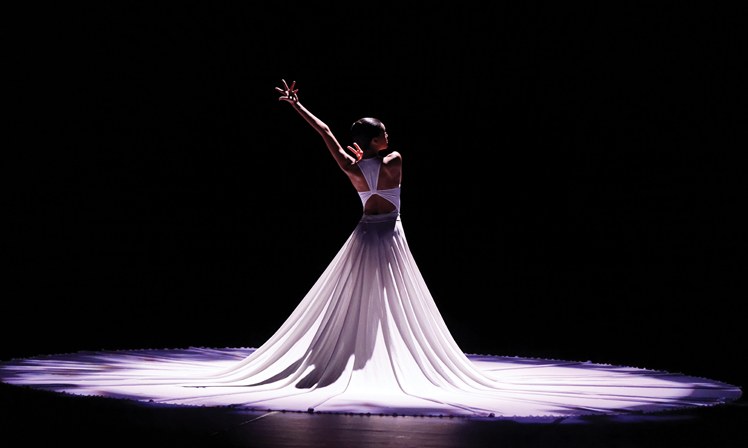 (Photo by Pierre Wachholder, courtesy Alvin Ailey American Dance Theater)
"My costume for Jessica Lang's Splendid Isolation II is a big, beautiful, dramatic skirt. I quickly learned that it has a life of its own, especially when I turn or walk. I have to stay grounded, keep my feet planted and use a lot of toe tricks to adjust the fabric without the audience noticing. But the beauty of live theater is that you have to adjust to the flow of each moment without panicking or losing your intent. The solo is very ethereal. Wearing such a massive skirt makes me feel like I'm reaching beyond myself, like I'm dancing through the clouds."
Jennifer Chicheportiche
MOMIX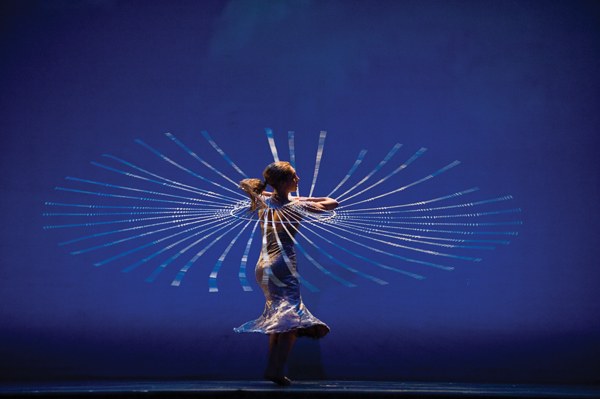 (Photo by Max Pucciariello, courtesy MOMIX)
"I have a five-minute solo in Botanica where I'm wearing a 14-foot-long curtain of beads. It's attached to my shoulders and whirls around me as I spin. We call it 'Big Skirt.' I've probably performed the solo 500 or 600 times, and it's still tricky, every time. If I don't spin fast enough, the beads end up tripping me. Sometimes the weight of the costume makes me lose my balance, or the beads get tangled. And I can't get too close to the wings or the audience—I don't want anyone to get hit! But eventually the costume becomes part of me. Over the course of the solo, its movement takes on more importance than the actual movements of my body."
Mary Lyn Graves
Ririe-Woodbury Dance Company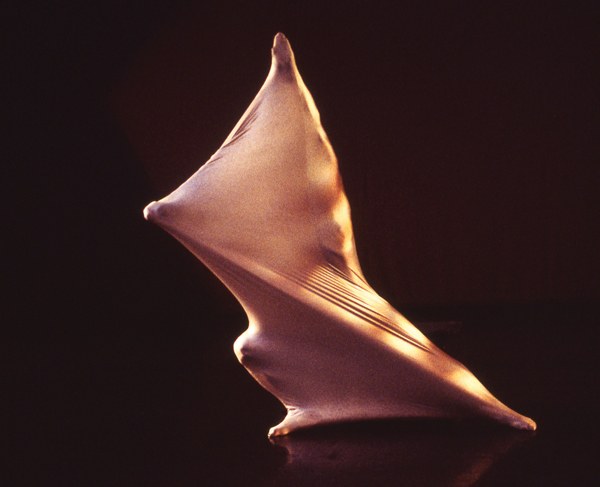 (Photo by Fred Hayes, courtesy Ririe-Woodbury Dance Company)
"The Ririe-Woodbury Dance Company performs a lot of Alwin Nikolais' historic works. Sometimes we're wearing costumes that are decades old. In Nikolais' choreography, the costumes are an integral part of the movement vocabulary. Often, they're an extension of a kinetic idea. For instance, in Noumenon, created in 1953, each dancer is encased in a silver elastic bag that stretches with her, catching the light as she moves. It's a complete transformation of the body."
Mar. 23, 2017 01:14PM EST
Few people love dressing up as much as dancers. So it comes as no surprise that some
of our favorite performers routinely steal the spotlight on the craziest dress-up holiday of the year: Halloween. Dance Spirit gathered some favorite looks from dancey Halloweens past.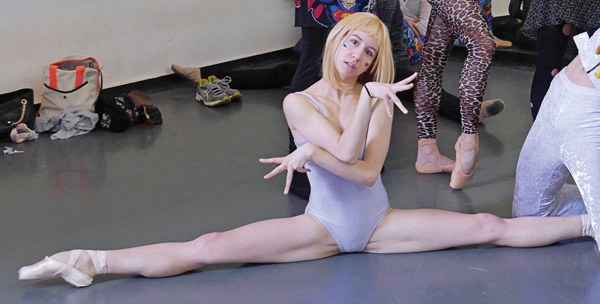 (Photo courtesy Gillian Murphy)
Isabella Boylston, American Ballet Theatre principal, as...Maddie Ziegler in Sia's "Chandelier" music video
"I didn't have time to buy a costume last Halloween, but someone brought an extra platinum-blond wig to the studios that day, which reminded me of the 'Chandelier' music video. I just threw on the wig with a leotard and went to class. It turned out to be pretty funny."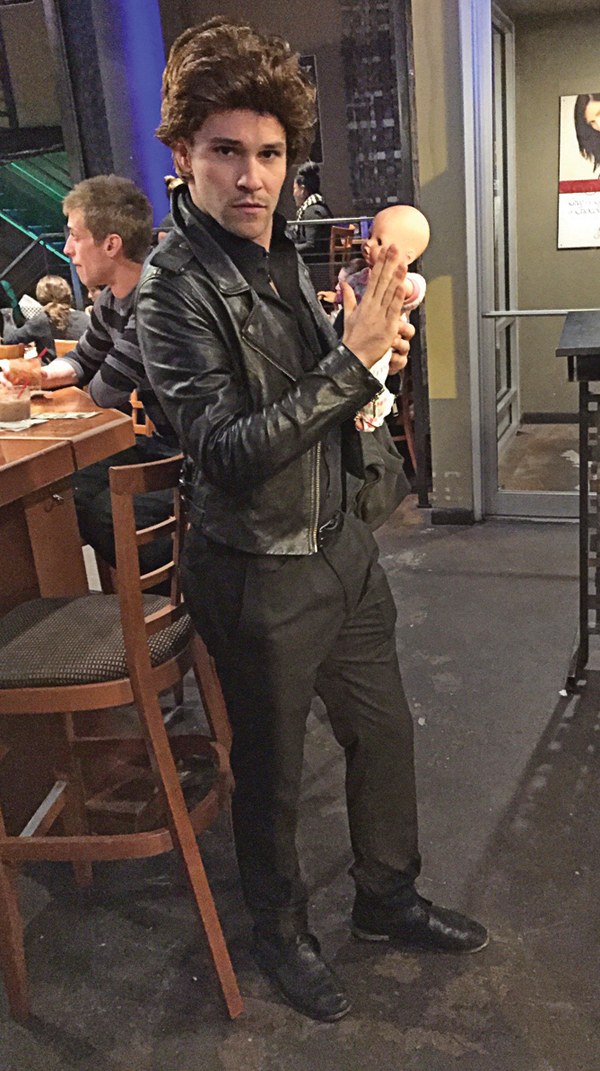 (Photo courtesy Nick Lazzarini)
Nick Lazzarini of Shaping Sound as…Patrick Swayze in Dirty Dancing
"Last Halloween, the members of Shaping Sound decided to dress as, um, dead celebrities. I wore this amazing wig that just shouted Patrick Swayze, a black leather jacket and jazz shoes. I also brought a baby doll that I kept throwing into corners. Why? Because 'Nobody puts Baby in a corner'! It was a big hit."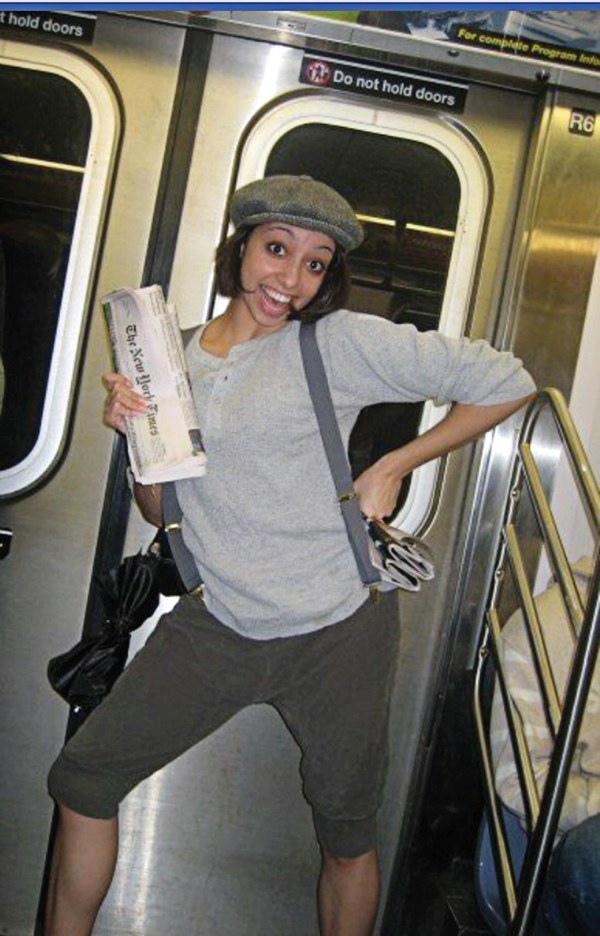 (Photo courtesy Sarah Daley)
Sarah Daley of Alvin Ailey American Dance Theater as…a Newsie
"I always wanted to dance through the streets of NYC like the Newsies boys, so I put together this costume during my sophomore year of college. My dad lent me the suspenders and newsboy hat, and I carried the New York Times as a finishing touch. As a bonus, the costume was warm enough for NYC in October and easy to move in—which is good, because I definitely acted out a few scenes from the movie!"
Dancers of Miami City Ballet as…Cruella de Vil and the dalmatians from 101 Dalmatians
"When I found this great Cruella wig, I knew I had to use it. Then a few of my fellow MCB dancers came up with the idea to be my dalmatian pups. We each put our costumes together separately, and surprised each other right before company class on Halloween. I loved that they even painted their pointe shoes with black spots!"—MCB corps dancer Samantha Galler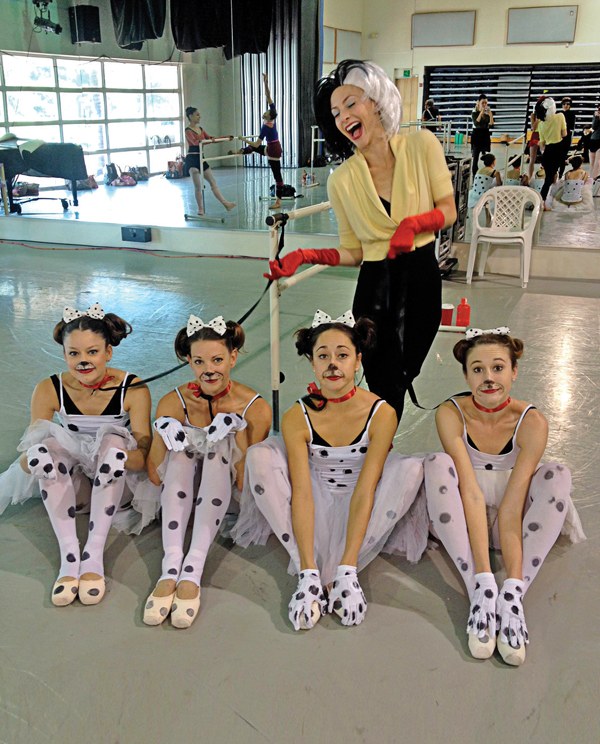 Samantha Galler as Crella de Vil with dalmatians (from left) Jennifer Lauren, Ashley Knox, Leigh-Ann Esty and Nicole Stalker (photo courtesy Leigh-Ann Esty)
Pacific Northwest Ballet Professional Division students as…the cast of Toy Story
"When my class decided to dress as the characters from
Toy Story, my red hair made me Jessie the cowgirl by default. All I needed was a hat and some duct-tape designs on my shirt. At PNB, we get awards for the best Halloween costumes in different categories. We won the prize for 'Best Group Costume'—and taking class all dressed up was so much fun!" —PNB Pro Division student Gabbi Nielsen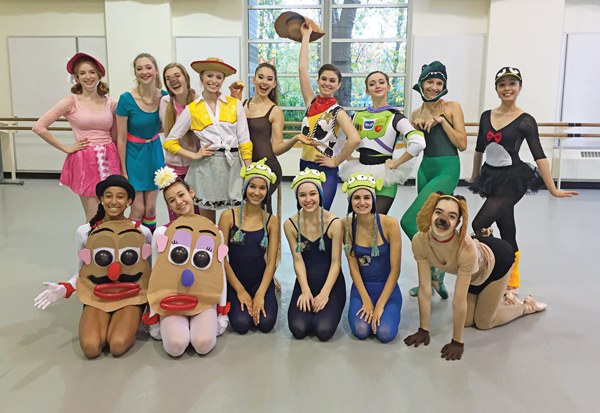 (Below) Gabbi Nielsen (back row, fourth from left) and PNB Pro Division first-year students (photo courtesy Gabbi Nielsen, Pacific Northwest Ballet School)
Dancers of Atlanta Ballet as…Olympic gymnasts
"This was right after the 2012 London Olympics, and we really wanted to re-create the 'McKayla Maroney is not impressed' meme that was going viral. I found these plain long-sleeved red leotards online, and we bedazzled them with gold rhinestones. Rachel Van Buskirk, who dressed as McKayla herself, has some gymnastics skills, but the rest of us thought it was safer to stick to ballet instead of flips." —AB dancer Jackie Nash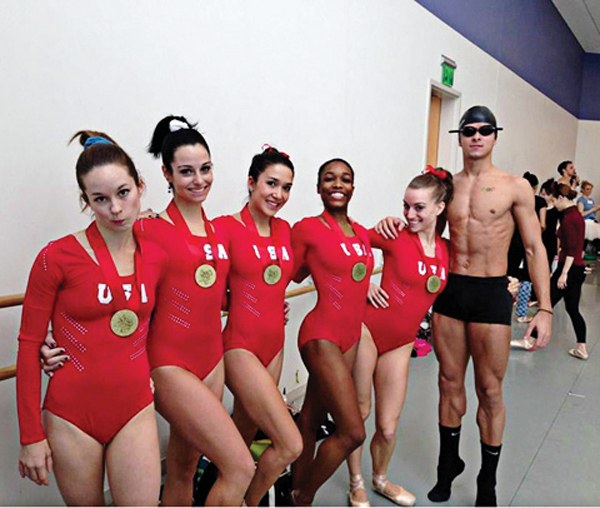 (From left) AB's Alessa Rogers, Lisa Barrieau, Rachel Van Buskirk, Kiara Felder, Jackie Nash and Alexandre Barros (photo courtesy Atlanta Ballet)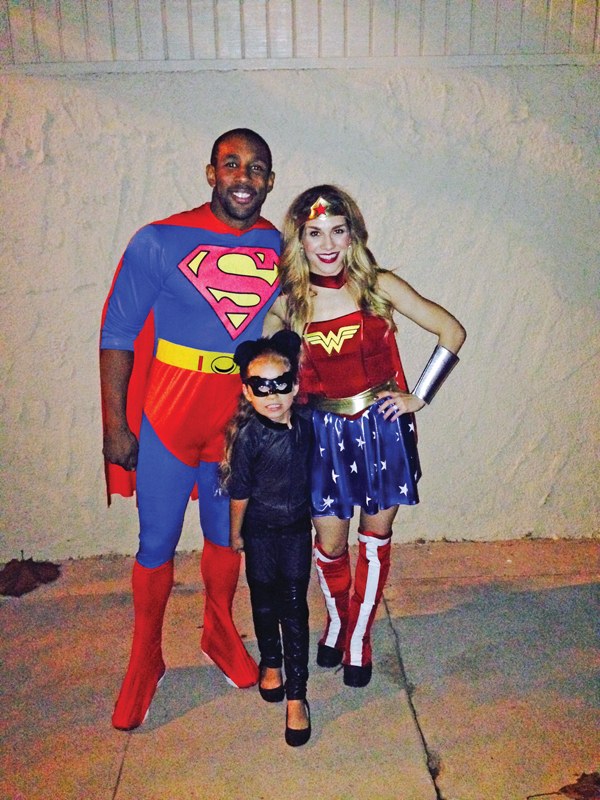 (Photo courtesy Allison Holker)
Commercial stars Stephen "tWitch" Boss and Allison Holker (and daughter Weslie) as…superheroes
"For Halloween, everyone in our family chooses their own costumes—and we all just happen to love superheroes. Last year, we each picked a power. Next step: Conquering
the world!" —Allison Holker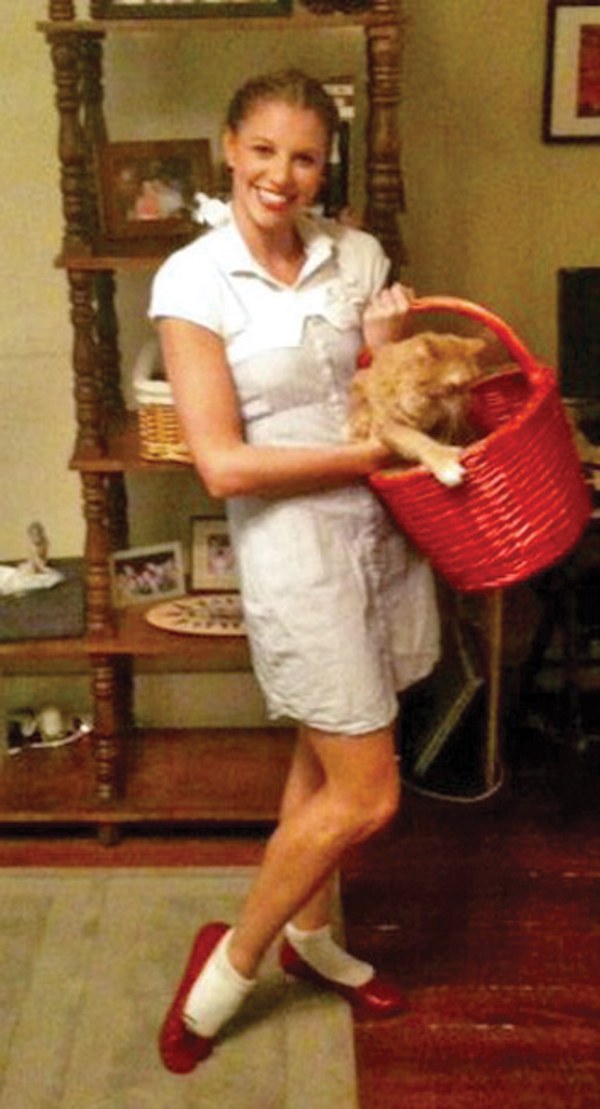 (Photo courtesy Lauren Fadeley)
Pennsylvania Ballet principals Lauren Fadeley and Francis Veyette (and their pets) as…the cast of The Wizard of Oz
"I was Dorothy for Halloween in kindergarten, and I never forgot how much fun it was to wear ruby slippers. I made it a family affair by incorporating my husband, Francis, as the scarecrow; my cat, Lily, as Toto; and our dog, Emmett—whom everyone always jokes is big as a lion—as the Cowardly Lion. Of course, Emmett stole the show with his yellow feather boa mane. He even acted pretty cowardly at our Halloween party, since people scare him." —Lauren Fadeley
Last week, we all got a sneak peek at New York City Ballet's most recent fashion collaborations. This week, we have a chance to get even closer to the costumes created by top couture designers for the company's fall gala on October 30.
NYCB released a video going behind the scenes and into the costume workshop as these amazing creations come to life. Maybe this will give you some far-out fashion inspiration for the week!
It's no secret that we're as obsessed with pretty costumes as we are with the pretty dancers who wear them. There's just something so magical about following the life of a tutu, or going behind the scenes to see how costume shops take their creations from the page to the stage. Costumes also hold a special place in every dancer's heart.
Which is why, when we stumbled upon this Fashion magazine article, we did a little happy dance. Fashion followed National Ballet of Canada principal Greta Hodgkinson (who's celebrating her 25th year with NBoC and her 20th year as a principal in the company) into the wardrobe room—and had her round up her favorite costumes of all time. Which was no small feat, considering Hodgkinson has danced pretty much every principal role in NBoC's classical repertoire. NBD.
Keep reading...
Show less
Oct. 12, 2016 04:08PM EST
When the curtains rose on Pacific Northwest Ballet's premiere of George Balanchine's The Nutcracker in November 2015, the audience entered a delightfully whimsical world. Flowers in a sea of vibrant orange tulle, snowflakes layered in sequined sparkle, marzipan shepherdesses adorned in doily-inspired tutus—the costumes, designed by illustrator Ian Falconer, pushed the Christmas-time classic in a whole new direction.
But how does a designer's sketch become a three-dimensional reality? That's where a costume shop comes in. Each costume you see onstage requires a team effort—the work of everyone from costume coordinators to cutters to dyers to wigmakers. "Collaborating with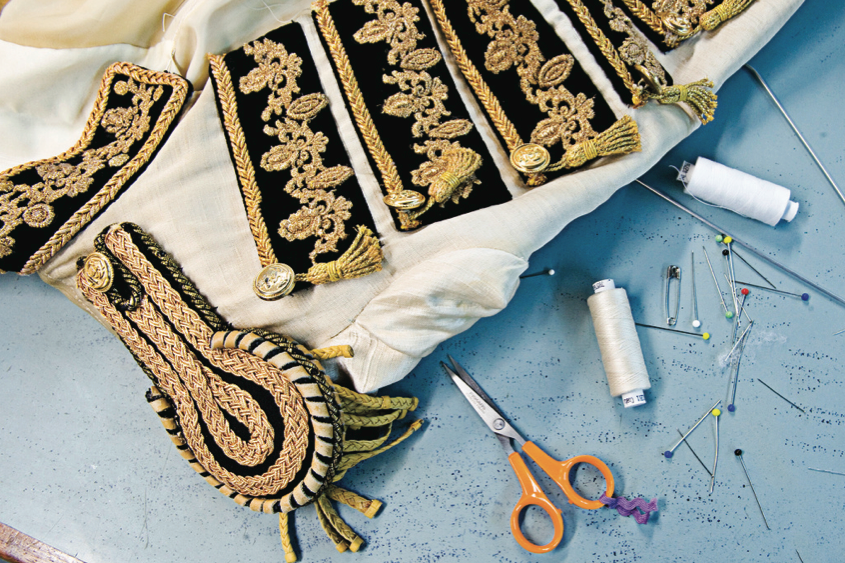 An ROH costume being altered (courtesy ROH)
Falconer was a joy," says PNB costume shop manager Larae Hascall. "He pushed us to do crazy things we've never done before, while remaining open to our creative input." Just what does that creative input entail? Read on to uncover the imaginative mysteries of a company's costume shop.
It Takes a Village
Costume shops come in different shapes and sizes, but most follow a similar procedure leading up to a new ballet. At The Royal Ballet, designs can come in up to a year in advance, at which point they are approved by the choreographer and/or director, and revealed to the costume manager. Once the two agree on a budget, they appoint a production supervisor on the costume team, who meets individually with the designer to get a clear idea of the design. "Particularly with more-abstract pieces, the supervisor needs to have a thorough understanding of what the designer wants," says Lorna Robinson, former costume supervisor, and now Head of Workrooms, at the Royal Opera House. About six months out, depending on the size of the ballet, they meet again to discuss details—fabric samples, technique ideas (such as printing), etc.—and to talk through the whole creation process.
That's when the makers enter the equation. Also known as "cutters" or "costumers," makers are responsible for constructing the actual garment. "Some designers will want to bring in freelance makers, particularly technique or fabric specialists," Robinson says. She adds that designs for the principal roles tend to stay in-house, so the designer and choreographer can work closely with the makers.
Then comes construction and fitting of the prototype, made with a cheaper version of the fabric that hangs in a similar way. Once the prototypes are approved, makers can cut into the real fabric and begin constructing the final product.
Made to Move
Constructing for the runway is one thing, but these designs have to arabesque, jump and partner. "Traditional ballet costume designs have a tried-and-tested method of construction that works for dancers and costume team alike," says Musette Molyneaux, head of the costume workshop and wardrobe at The Australian Ballet. With more experimental designs, the team will sample different options and test them in rehearsal. "This allows the choreographer and designer to see how the final costume will respond to the choreography," she says.
Robinson finds it helpful to fit prototypes on experienced dancers who understand the fitting process. "We want someone who will provide constructive feedback," she says.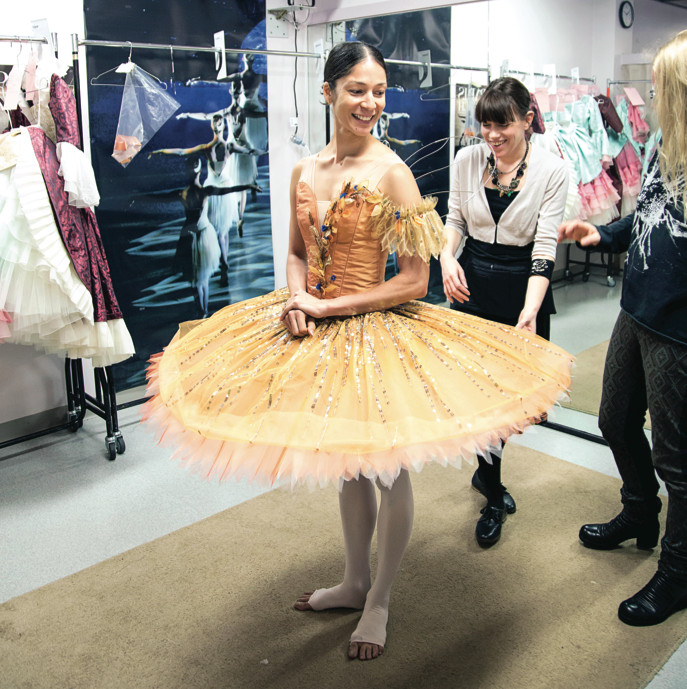 The Australian Ballet's Robyn Hendricks being fitted by Musette Molyneaux for The Sleeping Beauty (photo by Kate Longley, courtesy the Australian Ballet)
"That way, we can refine when we get to the theater, rather than starting from scratch."
It also helps to anticipate potential problems, depending upon the period of the ballet. For example, the voluminous skirts of historic ballets can pose a weight challenge. The ROH costume shop keeps the ladies' costumes light by adding depth without weight—layering organza, using darker dyes and topping the skirts with dévoré velvet for example.
Other common costume challenges? A bodice with boning that goes too low may restrict an arabesque. A tutu with too much tulle in the front may get in the way of leg extensions. And a high-cut leotard may ride up during partnering. "Leotards are often the worst," Robinson says. "The fit has to be absolutely perfect, like a second skin."
The Backstage Strategy
A costume that works perfectly onstage is worth nothing to a dancer if she can't get it on or off in time to make her entrance. At The Australian Ballet, the costume coordinator, choreographer and designer discuss anticipated quick-changes from the very beginning of their collaboration, so the cutters and costumiers can construct accordingly. "The key is creating the simplest access points, keeping the elements of the costume secure, even if they don't appear to be from stage," Molyneaux says.
But simple doesn't mean easy. The ROH costume shop tries to avoid Velcro and zippers in their costumes. "Skillful changers can get through hooks and bars if they're large enough," Robinson says. If the costumes are ready in time, or if the shop can offer a prototype, dancers practice quick-changes in rehearsal. But because of tight schedules, they often only get to rehearse in costume once or twice before opening night. "A lot of the quick-change planning happens once we get to the theater," Hascall says. The PNB shop works with the dancers and changers to select an ideal changing spot, based on entrances and exits, and to establish what the changer needs to bring.
In the end, a successful costume gets onstage through a strong collaboration offstage—between the designer, the choreographer, the costume shop and the dancer. "As a costume comes to life, many decisions have to be made, both practically and aesthetically," Molyneaux says. "A designer's two-dimensional drawing is brought to life as a culmination of all this work."
Today in ballet news that makes us happy: The New York City Ballet fall gala was last night, which means the Dance Spirit office ground to a halt this morning as we all drooled over photos of the gorgeous dresses (onstage and off).
As with years past, NYCB paired couture designer with choreographers. For fall 2016, the lineup included Annabelle Lopez Ochoa with Rosie Assoulin, Lauren Lovette with Narciso Rodriguez, Justin Peck with Dries Van Noten and Peter Walker with Jason Wu. We've been waiting oh so patiently to see the costumes evolve from sketches, and become real.
Keep reading...
Show less
You've all probably figured out that Halloween gives me life. But sometimes it's hard to come up with a killer costume (pun intended!) at the last minute. Never fear, dancers! Here are four iconic dance costumes to help inspire your last minute dress-up frenzy.
Inspiration: Titania from Sir Fredrick Ashton's The Dream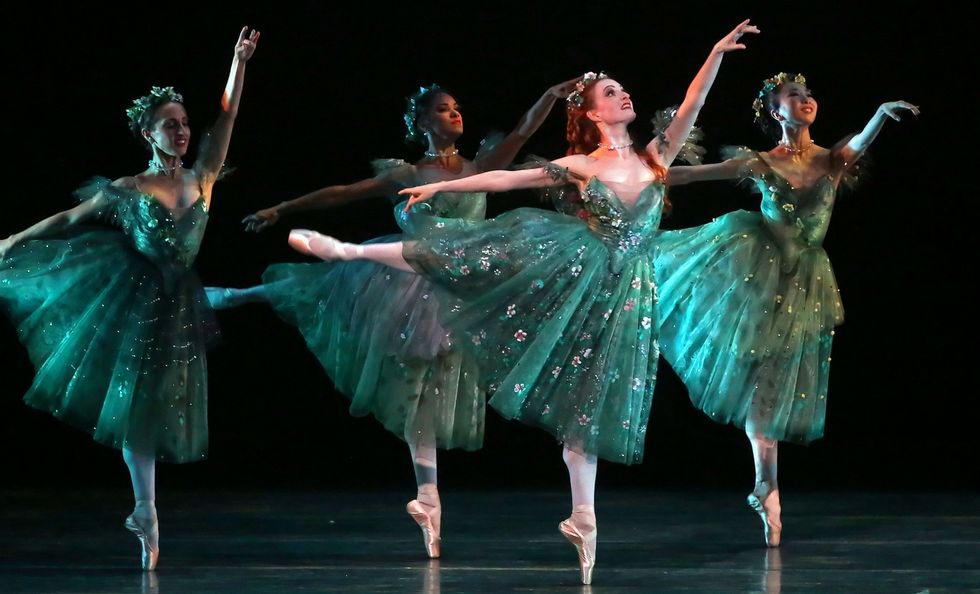 Gillian Murphy and dancers from American Ballet Theatre (photo Andrea Mohin/The New York Times)
Do you have an old practice tutu? Use fabric paint, a few fake flowers and some glitter to turn yourself into the queen of the fairies.
Inspiration: The ladies of murder's row in Cell Block Tango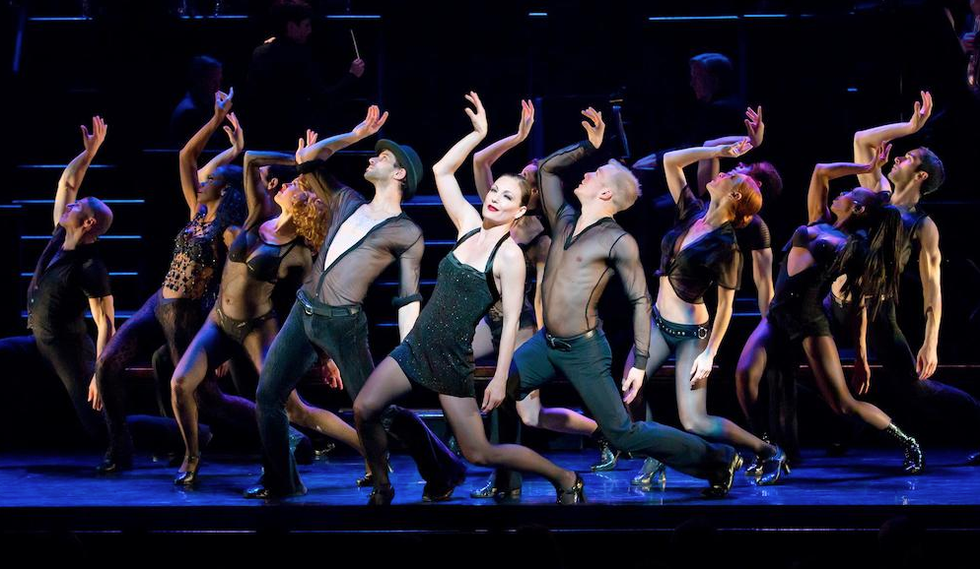 (Photo via Chicago the Musical on Tour)
You might not have a full fishnet body stocking, but there's no doubt you have the black basics (and the #squad) needed to pull of this sizzling group costume. Just add red lips and a high pony for Fosse perfection.
Inspiration: Audrey Hepburn "expressing herself" in Funny Face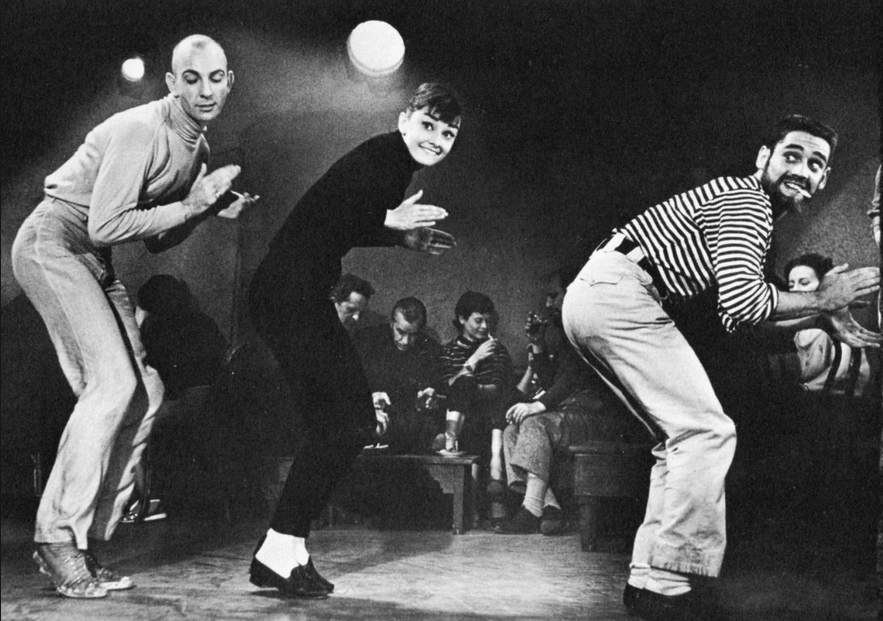 Still from Funny Face
The dance scene from Funny Face is another classic that only requires basics (though it might be hard to capture Hepburn's particular je nais se quoi). TBH, your hip older sister probably already has the black loafers, skinny jeans and turtleneck you'll need.
Inspiration: Justin Bieber's "Sorry" music video
Ok, so this isn't exactly iconic...YET. It's another great group costume. Just dig through your mom's old clothes and keep a sharp eye out for neon, yin-yangs, windbreakers and sports jerseys.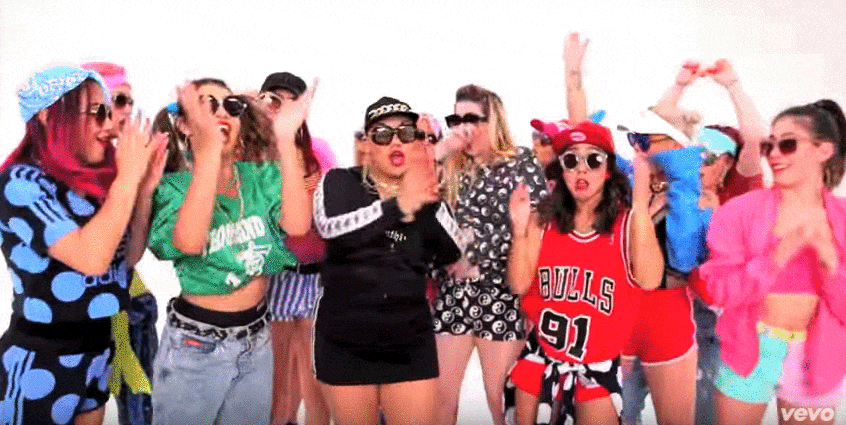 Don't forget to tag us on Insta when you post your best dance-inspired Halloween pics! Use #Halloweendancespirit and @dancespiritmagazine and you'll have a chance to be featured on our website! Have a safe and spooky night!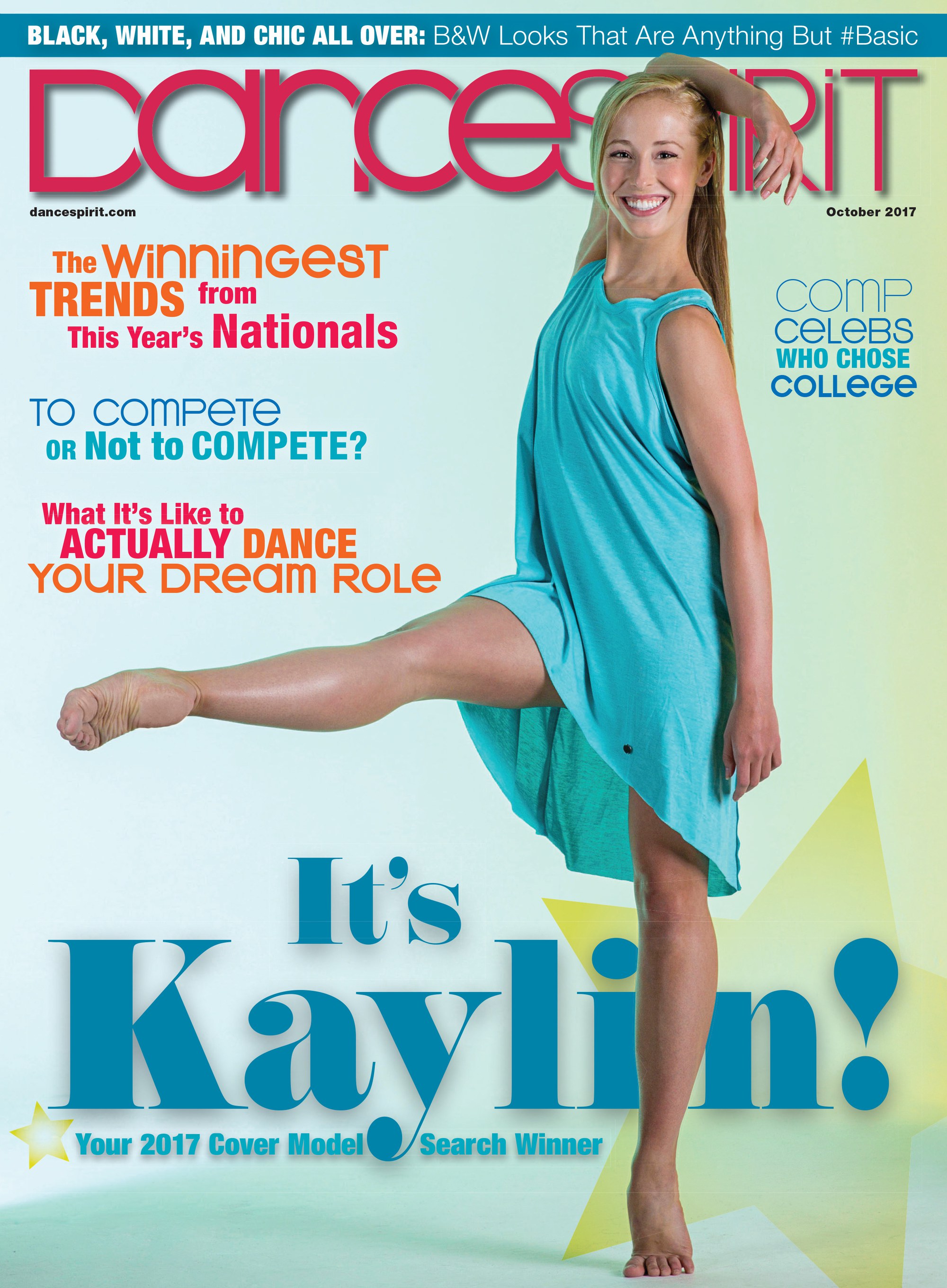 Get Dance Spirit in your inbox