Dec. 29, 2016 12:00PM EST
It's that end-of-December time when everybody likes to reflect on the past year, and we at Dance Spirit are no exception. 2016 has been a weird one for the world generally, but a pretty great one for DS specifically: Over the last 12 months, we've had the privilege to put no fewer than 18 world-class dancers on our cover. And one of the best things about featuring fabulous dancers is that we tend to get whole messes of fabulous photos at our cover shoots—more than we could ever fit in the magazine.
Each issue, a bunch of photos that don't make it into print end up as digital edition exclusives, available only to our digital subscribers. But as a little New Year's present to y'all, we thought we'd share our favorite outtake from each issue. (And if you'd like to see more gorgeous shots like these, you know what to do.)
Enjoy!
January 2016: Gabe De Guzman and Kaycee Rice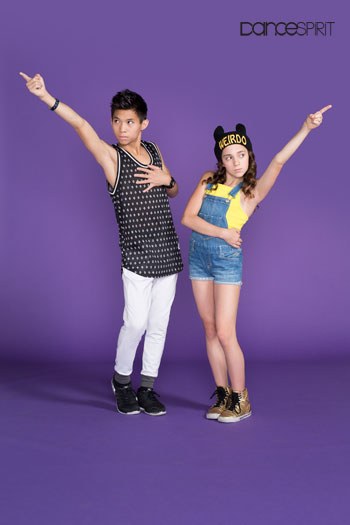 Photo by Joe Toreno
February 2016: Ross Katen, Madelyn Ho and Anne O'Donnell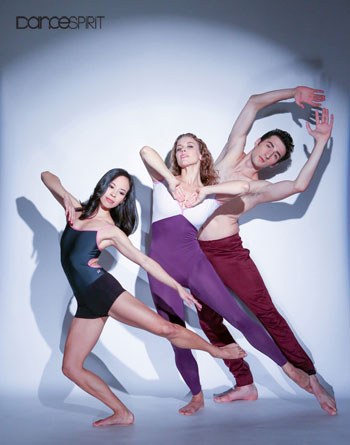 Photo by Jayme Thornton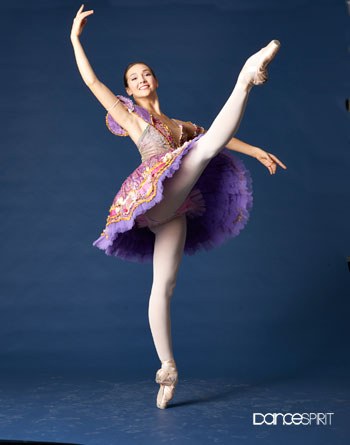 Photo by Nathan Sayers
April 2016: Austin Joson and Nino Dzneladze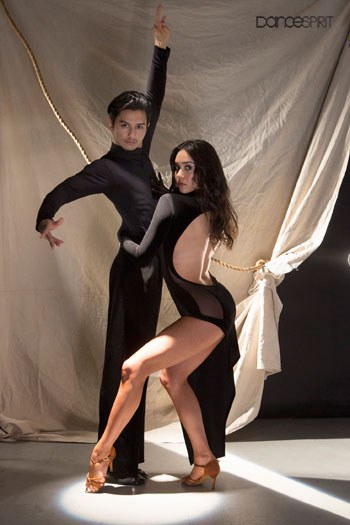 Photo by Jayme Thornton
May/June 2016: Taylor Hatala and Larsen Thompson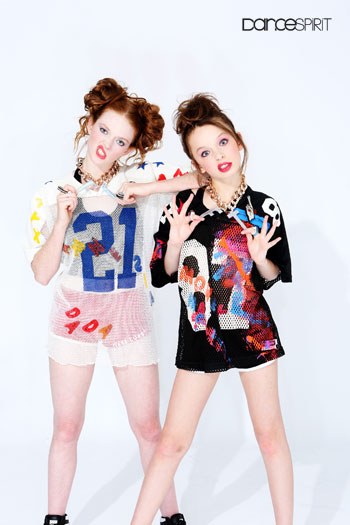 Photo by Jayme Thornton
July/August 2016: Ariana DeBose and Sasha Hutchings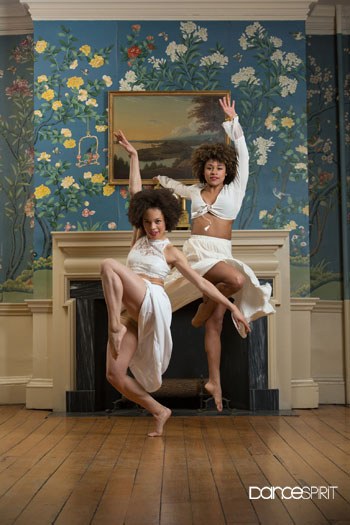 Photo by Erin Baiano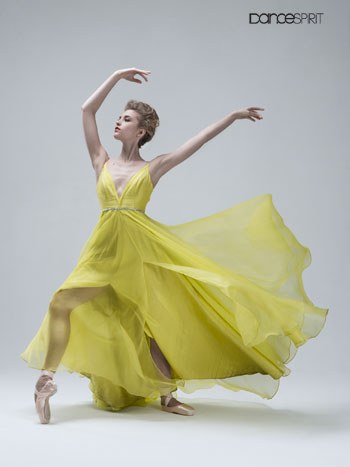 Photo by Lucas Chilczuk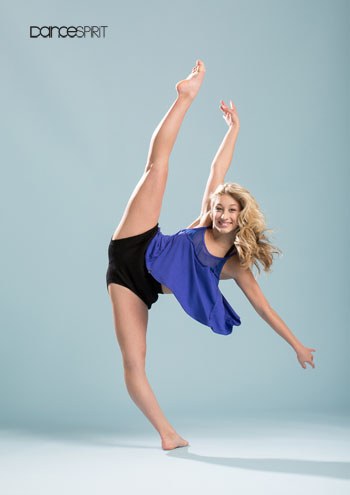 Photo by Erin Baiano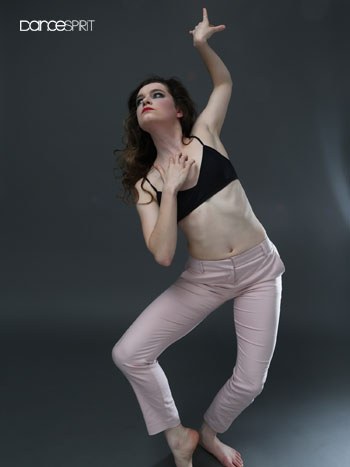 Photo by Jayme Thornton
December 2016: Kida Burns and Fik-Shun Stegall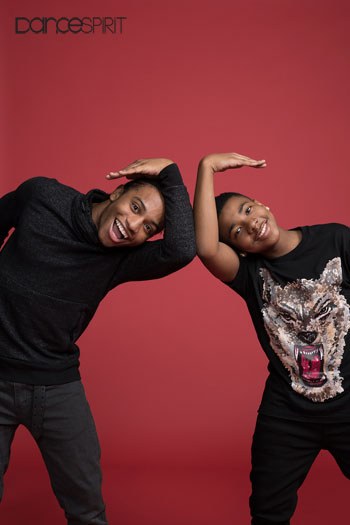 Photo by Joe Toreno
Aug. 10, 2012 09:40PM EST
In honor of Dance Spirit's 15th birthday, we decided to check in with a few of our favorite past cover stars. They wrote to us about how being on the cover changed their careers. Memories!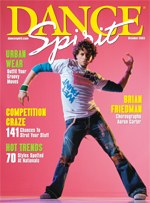 Brian Friedman,
October 2003
"When I was asked to be on the cover, I was thrilled. I felt like I'd finally made it. Looking back, it was only the beginning of my choreography career, and so much has happened since. My work has evolved in a beautiful way, and that cover so many years ago gave me the confidence to chase my destiny. Thank you, Dance Spirit, for believing in me and my dreams!"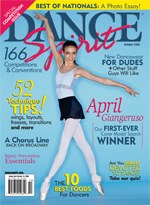 April Giangeruso,
October 2006 and March 2011
"Never in my wildest dreams did I believe I would be on the cover of a magazine. When I learned I had won the first Cover Model Search contest—and that so many people had supported me—I got a huge confidence boost. Six years later, I feel blessed to be dancing for my dream company, American Ballet Theatre, where I'm surrounded by inspiration."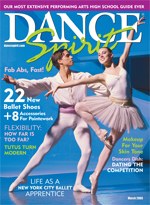 Tiler Peck,
March 2005
"Dance Spirit was the first cover I'd ever been on, so it opened many doors for me. It made me a recognizable face and name, and gave me the confidence to continue reaching for my dance goals. It humbles me to think I share the cover of this special magazine with so many other inspirational and talented artists."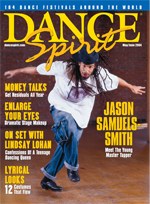 Jason Samuels Smith,
May/June 2004
"It was extremely humbling and gratifying appearing on the cover—it was my first appearance in any major publication. I felt as if not only I, but tap dance as a genre, had won a victory in the fight for visibility and acknowledgement."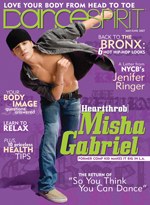 Misha Gabriel,
May/June 2007
"I grew up reading Dance Spirit, so it was an honor to be recognized by my community and by such a strong voice in the dance world. Thanks, DS!"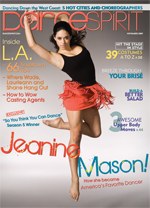 Jeanine Mason,
November 2009
"I remember first appearing in DS in a tiny photo from Nationals—it was the most exciting moment of my life! Then, seeing my "So You Think You Can Dance" cover was the realization of my dream to be a role model and to inspire others as I have been inspired. Being a part of DS has been one of the greatest honors of my life. The magazine will always be an integral part of my journey."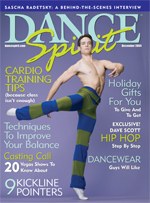 Sascha Radetsky,
December 2004
"I'm grateful to have appeared on the cover of Dance Spirit. The magazine is relevant, influential and, most of all, a lot of fun. Congratulations to the DS staff on reaching this milestone!"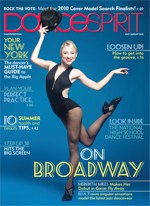 Meredith Miles,
July/August 2010
"Being on the cover gave me exposure to a large group of people I might not have reached otherwise. The media attention I received helped document an exciting time in my career."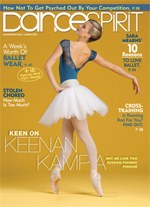 Keenan Kampa,
March 2012
"Being on the cover was such an honor. It afforded me the opportunity to reach a huge dance readership beyond the ballet world. The amount of support and encouragement I've received has been overwhelming. I'm leaving for Russia with a support system I never imagined."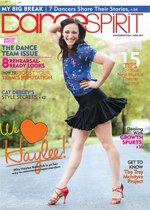 Haylee Roderick,
April 2011
"Being able to reach out to younger dancers, to inspire or guide them, is very rewarding. DS does an incredible job staying current with what's going on in the dance world—and it has the sweetest staff there is. [Editor's note: We're blushing!] Being a cover girl is an honor I will always remember and be proud of."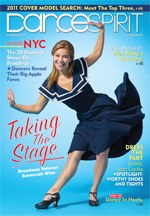 Savannah Wise,
July/August 2011
"My dancer friends from when I was young couldn't believe it. 'You're on the cover of what?!' was a pretty common response. When you're a performer, your work is primarily onstage. Since most of my family lives far away, it's really cool when I get to share what I'm doing with them from miles away. That cover is framed in my living room."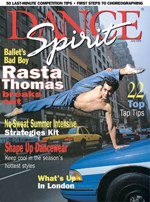 Rasta Thomas,
June 2000 and September 2007
"Dance Spirit reaches a younger generation of dancers as well as seasoned professionals, so being on the cover twice was exciting because that's what my show, Rock the Ballet, is all about. My wife, Adrienne [Canterna] (a DS cover girl in November 1998), and the Bad Boys of Dance are dedicated to sharing our love for dance around the world, and that's exactly what DS does. Keep doing what you're doing, DS—you're the best!"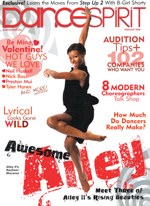 Rachael McLaren,
February 2008
"I was over the moon when I learned I'd been selected for the cover! It gave me the boost I needed to believe in myself. It also helped me realize how much support I had from family, teachers and friends who were proud of my achievements."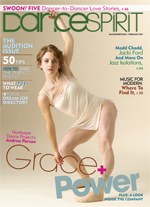 Andrea Parson,
February 2011
"My experience on the cover taught me that you don't have to be a perfect dancer to be on the cover of a magazine. You just have to be honest and happy with who you are and how you move."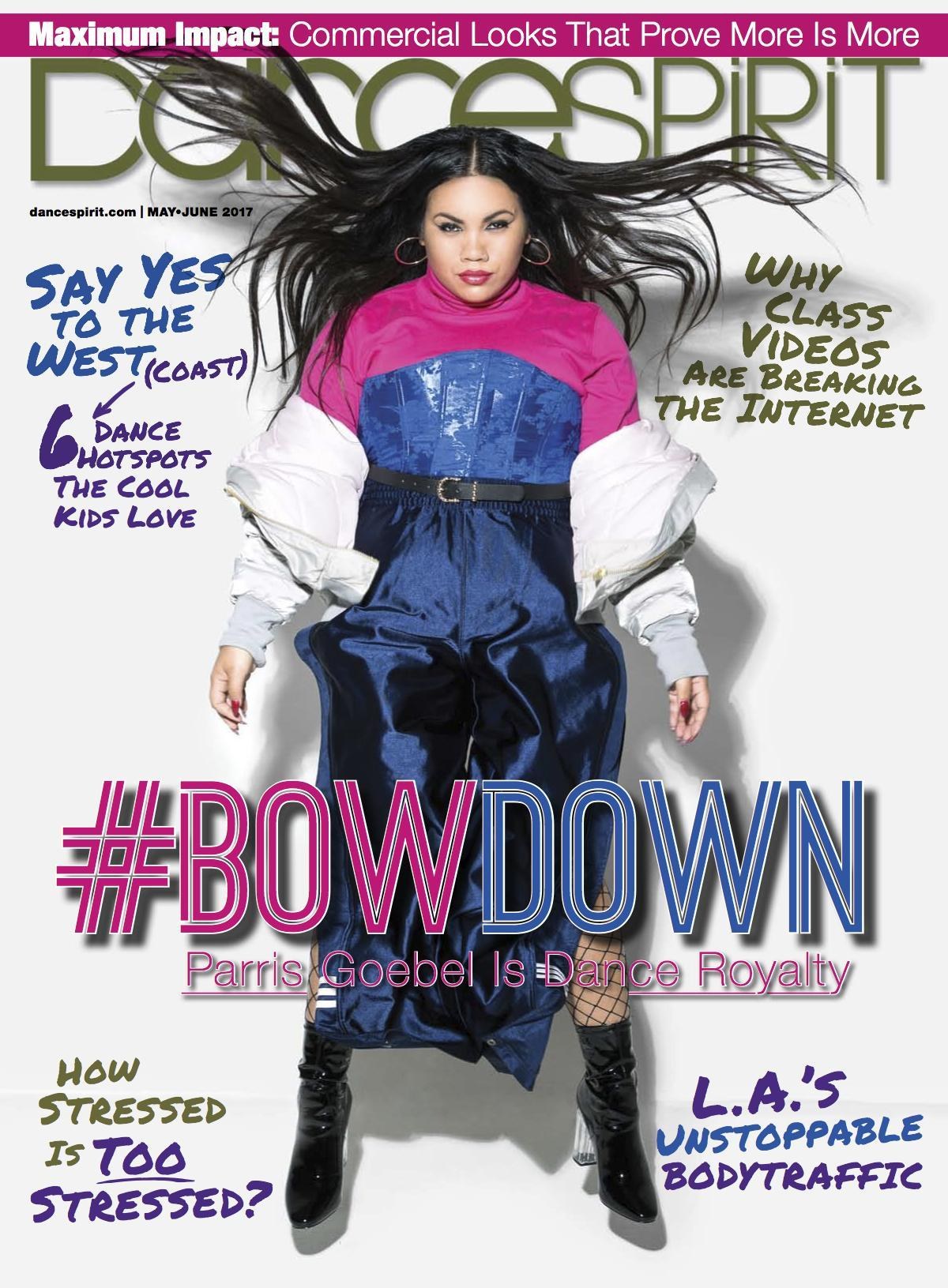 Get
Dance Spirit
in your inbox
Featured College Dance Program