This Nationals season, Dance Spirit followed four talented dancers from The Dance Awards, NYCDA, Showstopper, and Starpower for an inside look at everything that goes into the biggest competitions of the year. First up: Isabella Torres from Mid-Atlantic Center for the Performing Arts in Baltimore, MD, who competed at New York City Dance Alliance Nationals for the first time this year. (All photos courtesy Shannon Torres.)
Keep reading...
Show less
Mar. 23, 2017 07:01AM EST
Oh hey, guess what? Justin Timberlake has done it again.
I know! It's shocking.
JT recently released the music video for "Take Back the Night," and it's pretty great—especially for all the New Yorkers (or NYC lovers) out there. The dance-y, laid-back video includes clips from his performance with Jay-Z at Yankee Stadium a few weeks ago, some shots of a big ol' dance party in a club, and footage of Timberlake having a dance-off with an adorable little boy in Chinatown. (Does anyone know who this kid is? I want to adopt him.) Also, our friend Dana Wilson is alllll over it, looking fabulous as usual. Hi Dana!
Take a look: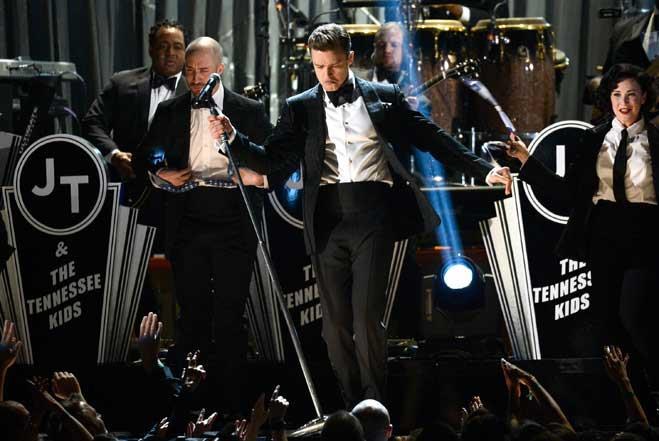 Like the rest of world, I was stoked to finally see Justin Timberlake perform his (super hyped-up) new song at last night's Grammy Awards.
But who did I end up watching the whole time? Dana Wilson!
She was one of only three backup dancers (and the only girl!) performing with JT. We first introduced you to Dana's awesomeness in her "Letter to My Teenage Self." (That's also when she told us she used to kiss a Justin Timberlake CD jacket every day!)
Congrats, Dana! Now watch her smooth moves speak for themselves:
We're going to take a minute off from obsessing over WHAT THE HECK WENT DOWN during the Best Picture award presentation last night (seriously, how did that happen?). Because while that'll be the moment most people remember from the 89th Academy Awards, we need to recognize the actual best moment of the evening. And that would be its first one: Justin Timberlake, in perfect form, opening the show with a delightfully dance-y rendition of "Can't Stop the Feeling!"
(In case you're one of the three people who need a "why" for a JT performance, the song was, in fact, nominated for an Oscar. It was featured in Trolls.)
It's pretty unusual for a musical performance to open the Oscars, rather than some kind of skit or monologue by the evening's host. But kudos to whoever gave this new route the green light. Because there are few better ways to shake the stiffness out of a sometimes very stiff ceremony than to have our favorite *NSYNC alum and a group of a-list dancers boogie down the aisles of the Dolby Theatre.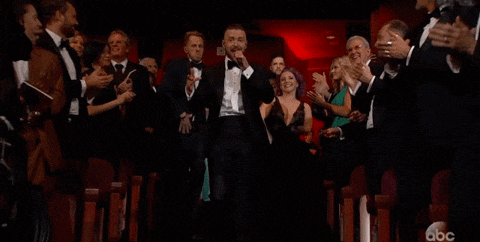 Speaking of those a-list dancers: Unsurprisingly, several of our (and JT's) long-time faves graced the stage/aisles last night, including Marty Kudelka, Matt Aylward, Ivan Koumaev and Dana Wilson.
TL;DR: The whole thing made us want to dance, dance, dance, c'mon. And we weren't alone...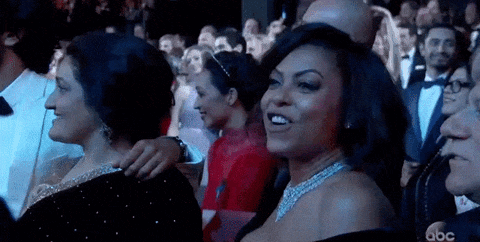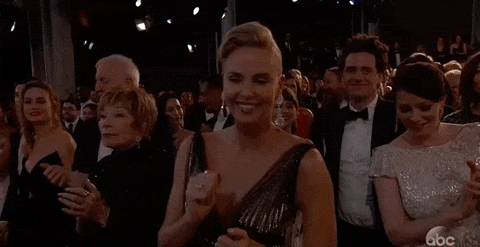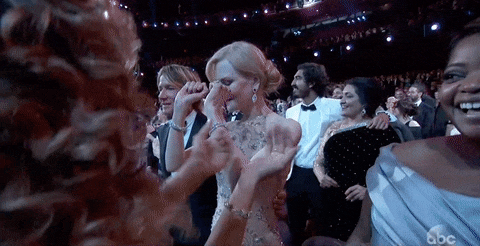 Jun. 18, 2013 11:21AM EST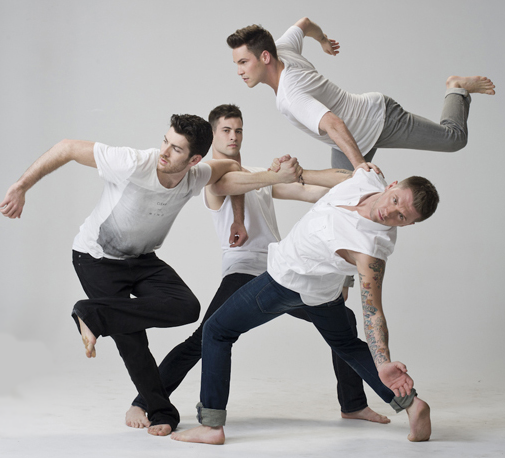 (L to R) Shaping Sound's Teddy Forance, Kyle Robinson, Nick Lazzarini and Travis Wall, photographed for "Dance Spirit" by Joe Toreno
Last night, the DS staff got all gussied up and headed to the Beacon Theater for Shaping Sound's That's Where I'll Be Waiting. So did pretty much everyone else in NYC.
No, but really: The crowd at this show, which was the last stop on the company's month-long tour, was incredible. Along with mainstream dance fans like Jesse Tyler Ferguson (a.k.a. the best "So You Think You Can Dance" judge of all time), there were a host of familiar dancers and choreographers milling through the lobby of the Beacon. Joey Dowling! Kenny Wormald! Dana Wilson! Ida Saki! Catherine Hurlin! It was like a reunion for all the dance world's cool kids.
Not that that's surprising. The members of Shaping Sound are some of the most exciting people on the commercial scene, after all—and definitely not less famous since their turn on the reality show "All the Right Moves." Almost every Shaping Sound dancer is a dance celebrity, and the people most prominently featured in That's Where I'll Be Waiting—Travis Wall, Nick Lazzarini, Teddy Forance and Kyle Robinson, who also created and choreographed the show—have become legit stars. More celebrities onstage = more celebrities in the audience (and also = more opportunities for us lesser non-celebrities to totally freak out because Jesse Tyler Ferguson is sitting one seat away from us, eee!).
The Shaping Sound foursome were smart about how they presented their well-known team, too. That's Where I'll Be Waiting gives each dancer a specific character—i.e., "The Trouble" (Alexa Anderson), "The Temptress" (Channing Cooke), etc—and at least a few moments in the spotlight. While the piece is threaded through with a love-triangle dream-story involving Travis, Teddy and Jaimie Goodwin, it's really driven by all the strong personalities onstage—personalities the audience already knows and loves.
Does that always work? Well, not quite. (Frankly, I'm still not sure why Chelsea Thedinga is "The Being.") Could I watch Nick, a.k.a. "The Wayward," do his flamboyantly fabulous David-Bowie-in-Labyrinth-meets-Herr-Drosselmeyer act (which is really just Nick being Nick) in his leather cape-vest alllll night? Oh, totally. And so could the rest of that star-studded crowd, which went standing-o bonkers for the entire cast at the curtain call. Congrats, guys!
Jan. 10, 2013 02:00PM EST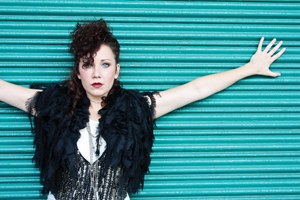 (Wes Veldink/Sabina Hillman)
Dana Wilson may be one of New York City Dance Alliance's most popular hip-hop teachers, but it's hard to put her in just one stylistic box. Yes, she knows how to hit it—hard—but she can also be playful and girly. Sometimes she'll even go full-on lyrical, composing lush, fluid phrases.
Wilson was born in Aurora, CO, and trained in multiple styles at Michelle Latimer Dance Academy. At 18 she moved to L.A., and before long she was touring with Justin Timberlake and performing with Cirque du Soleil. Wilson also caught the choreography bug, assisting the likes of Wade Robson and Andy Blankenbuehler as well as creating her own work. Today you can catch her classes on the NYCDA convention circuit. —Margaret Fuhrer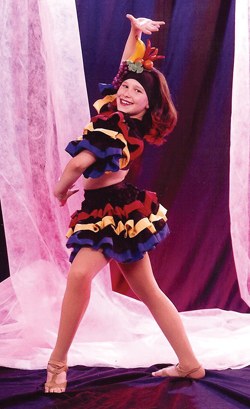 As a youngster (courtesy Dana Wilson)
Dear Dana,
You know that Justin Timberlake CD jacket you kiss every day? You'll tour with him. That Wade Robson VHS you wore out? You'll assist him. That silver screen? You'll light it up. You're doing everything right. So you have my complete permission to continue to do exactly what you're doing. But I also want to share a few truths, to save you some time and heartache.  
People say: "Party too much, show up late—people won't work with you." Unfortunately, this simply isn't true. Some of the most successful dancers I know are always late. They smoke and drink backstage; they fool around with the boss. But you will be rewarded for following the rules. Don't be hurt when others are rewarded for breaking them.
Nobody is looking for a dancer who is "decent" at all styles. They're always looking for the best.  Don't stop training in many genres, but master your own style, which is a combination of all of them. Take time to practice freestyling, and you will be unstoppable.  
This last one is tough, because you're a "pleaser." You want people to like you; you hate conflict. But don't round off your corners to fit in. You'll lose your edge—and edge is what makes you a leader. That role will please you more than you could ever please anyone else.
Love always,
Dana Wilson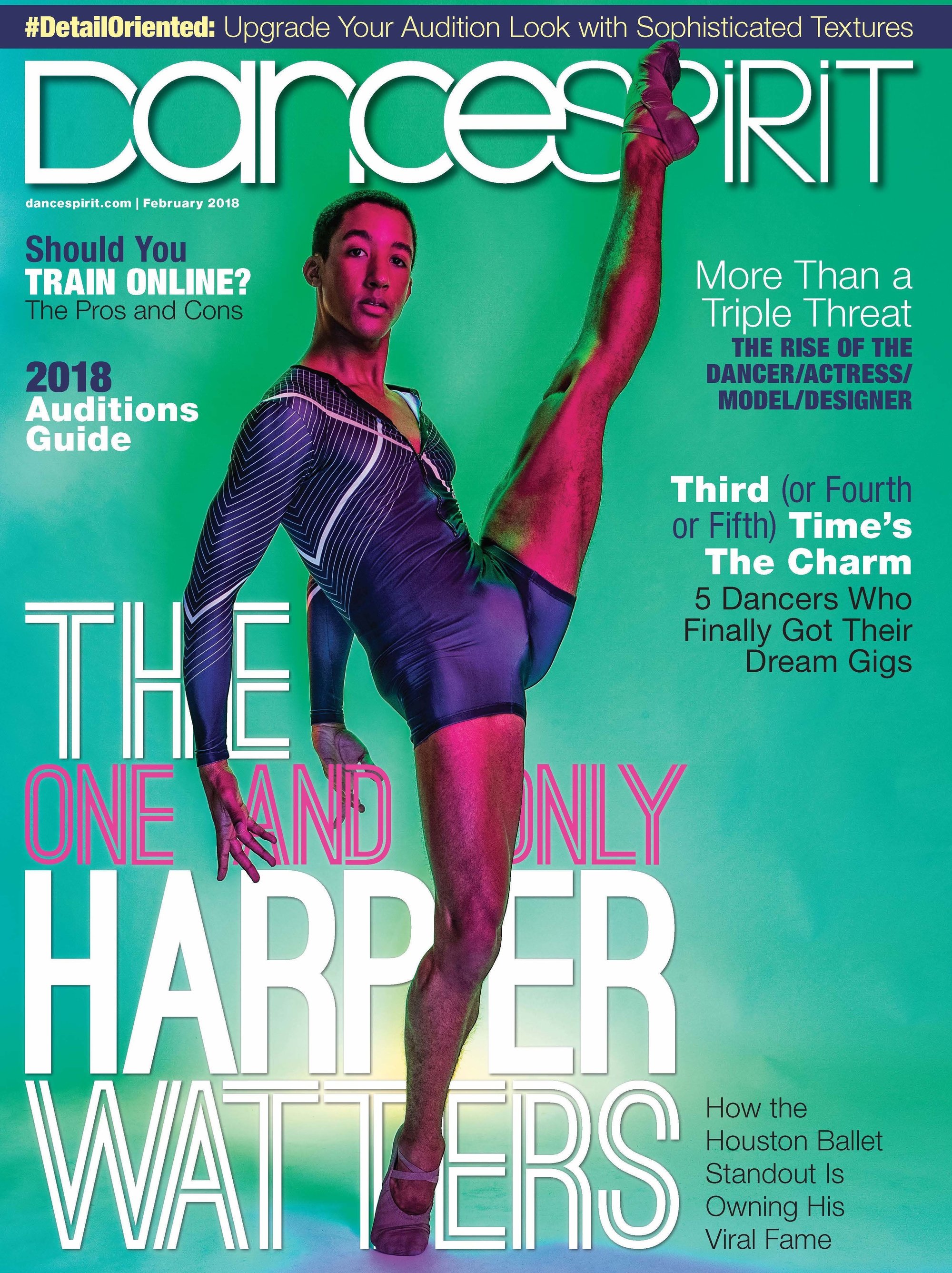 Get Dance Spirit in your inbox