Apr. 28, 2017 04:10PM EST
Oct. 14, 2015 01:09PM EST
Confident you're going to breeze through your college application essay? On campus, you can take those writing skills to the next level. Whether you're reflecting on a repertory class, critiquing a performance or researching a pivotal moment in dance history, in these writing-heavy dance programs you'll sharpen your critical, technical and creative skills all at once.
Emory University
At Emory University in Atlanta, GA, every dance major double-majors in another subject—which means students can combine English literature or creative writing with dance studies. "We're teaching students how to reflect on dance," says Lori Teague, an associate professor and director of dance at Emory. "Every class, from 'Contemporary Issues in Dance' to 'Somatic Practices,' has a writing component."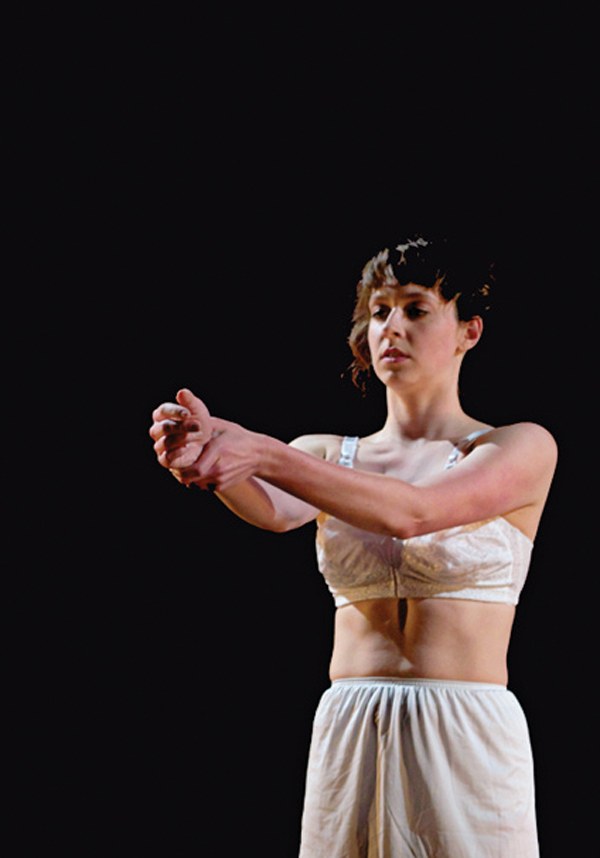 Sarah Freeman performs in her honors thesis concert at Emory University. (Photo by Lori Teague, courtesy Emory University)
Emory students with high GPAs can complete an honors thesis crystallizing their writing skills. "Our most recent honors thesis in dance was by Sarah Freeman and combined an academic paper with choreography inspired by author Flannery O'Connor," Teague says.
University of California–Irvine
At UC Irvine, dance majors are pushed to apply their performance skills to their writing. "Dancers' observational powers make them very good writers," says Jennifer Fisher, PhD, an associate professor of dance. But she stresses that great writing requires as much work as technique class.
Students put those skills into practice in classes like "Critical Issues in Dance," where they learn to differentiate among various types of dance writing. Students also learn why dance writing and criticism are important elements in a performance career. "It's a way to engage with the public and be recorded in history," Fisher says. "Choreographers need to be able to solicit and facilitate that kind of writing to survive in the dance world."
Barnard College
Dancers at Barnard College in NYC have many opportunities to stretch their writing skills. Mindy Aloff, adjunct associate professor of dance—and noted author, editor, journalist, essayist and dance critic—teaches classes like "From the Page to the Dance Stage," which covers works of literature that have been interpreted through dance but weren't originally intended for it.
When she teaches dance criticism, Aloff wants her students to gain perspective on the role of a critic by being one themselves: "Dancers should understand what goes into that specialized kind of writing—especially if one is, someday, likely to be reviewed!"
Apr. 02, 2014 01:00AM EST
Every high school dancer faces life-changing decisions as graduation approaches: Do I want to keep dancing? Should I audition for companies right away, or get a degree in dance, or major in something else and join my school's dance team? Should I try to go to college while pursuing professional dance opportunities? What if I make the "wrong" decision and miss out on something great?
If you think the options seem overwhelming, you're in good company. Aspiring professional dancers feel pressure to begin their careers as early as possible—but they're also often told to have a normal college experience and get a degree, "just in case." Here's the truth: There are a million different routes to a rewarding dance career. Read on to hear from five dancers about the decisions they made after high school—and how those choices got them to where they are today.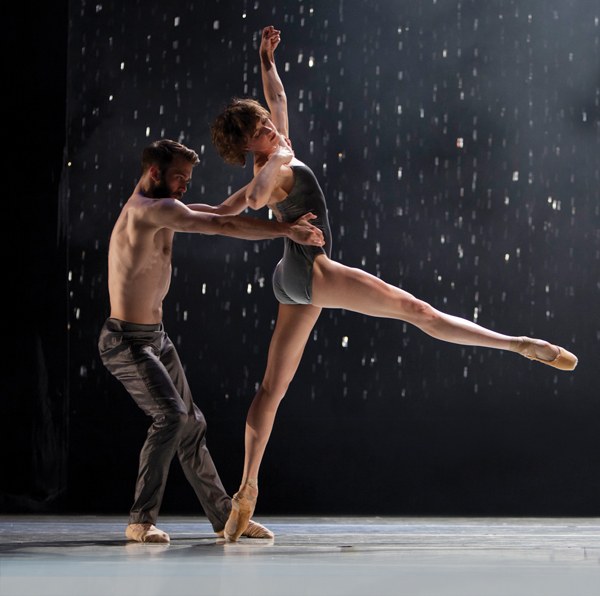 Meredith Webster and David Harvey in Meyer (photo by Angela Sterling)
Meredith Webster
Alonzo King LINES Ballet company member
Studied environmental science at the University of Washington while training
at Pacific Northwest Ballet
In high school, I knew I wanted to dance professionally. I grew up thinking every professional dancer gets a job right after graduating high school. But that's not true anymore.
I went to a couple auditions my senior year of high school, but since I didn't get any job offers, I entered the professional training program at Pacific Northwest Ballet. My parents said the only way they would support me going to PNB was if I went to college at the same time. So I enrolled in one class every quarter at the University of Washington.
At first I was super-resistant. I was the only dancer in the PNB program waking up for an 8:30 am college class before dancing all day. But it turned out I liked having a connection to "normal" life, and I ended up really enjoying the classes I took.
After two years at PNB, I decided to go to school full-time to finish my degree—and to keep dancing. The modern teacher at PNB had her own company, so I performed in two shows a year with her. By then, I was less sure of what I wanted. I loved dancing, but I was also considering pursuing a job in wind power, which was what I was studying. When I was about to finish school, Donald Byrd came to Seattle and took over Spectrum Dance Theater. It felt right, so I auditioned, and I've been dancing in a company ever since.
I haven't had as many years to perform as some other people my age. But I wouldn't take it back. As an artist, the broader your experience is in the world, the more you can bring to your work. I had experiences through the university that I wouldn't have had if I'd gone straight from high school to wearing pink tights all day every day.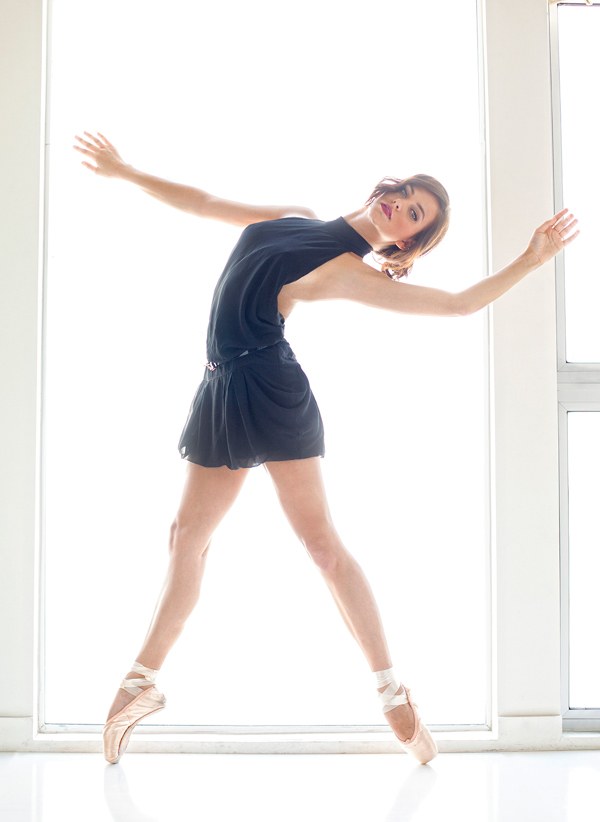 (Photo by Marcel Indik Photography)
Taylor Ackerman
Commercial dancer
Moved to L.A. straight out of high school
I've always known I wanted to dance professionally, so I decided I needed to dive in and move to L.A. to give it a try. I told myself school would always be there if I wanted to go back, but this was something I needed to do while I could.
My mom and I decided I would take online classes my senior year while I focused on my dance training and added singing and acting lessons to my schedule. At the end of the year, I auditioned for an ABC Family movie called Lovestruck: The Musical, and I booked it. After that, I signed with an agency in L.A. I work as a waitress at night so I can support myself, and I go to auditions during the day.
Moving to L.A. at 18 was scary, but I've always been independent, and 95 percent of the people here are doing the same thing I am. I've never been more stressed and confused than I am now, but I've also never been happier.
You have to pay your dues in L.A. by showing your face at a lot of auditions and classes. So I feel like I have a head start. I've been here two years now, and although it took a couple months to book my first job, I worked my way up to dancing with Taylor Swift at the MTV Video Music Awards, and I recently booked the TV show "Hit The Floor."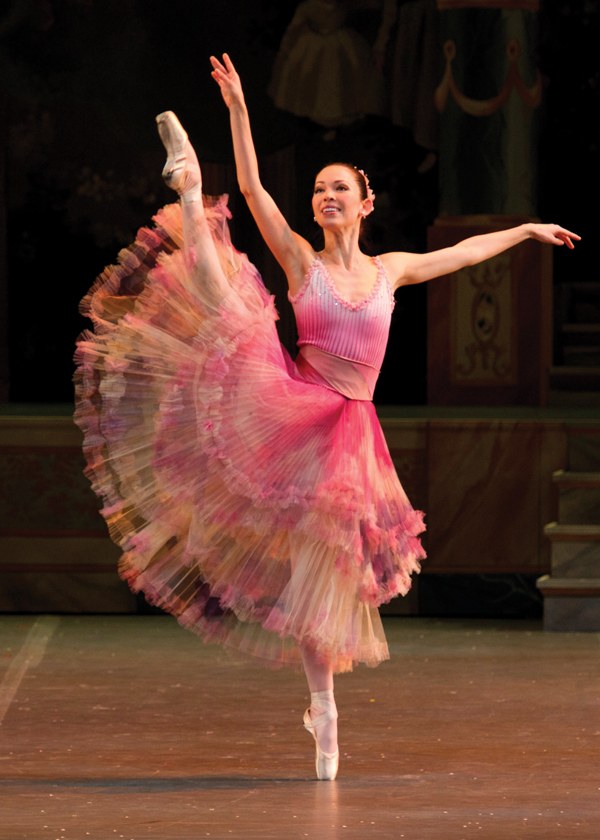 Corina Gill in Boston Ballet's The Nutcracker (photo by Gene Schiavone)
Corina Gill
Boston Ballet corps de ballet member
Majored in dance at University of California, Irvine
When I was in high school, not going to college wasn't an option for me—that's the way I was raised. I knew I wanted to be in a ballet company one day, so my major concern was how I would keep dancing in college. I chose to major in dance at UC Irvine, and the connections I made there helped me get the job I have now at Boston Ballet.
For a ballet dancer, college is a hard route to go. You start your career four years later than many people, and dancers already have such a short shelf life. But looking back, I wouldn't do anything differently. College rounded out my dance education as well as my academic education. It exposed me to different ways of thinking and different kinds of people. Now, a few years into my dance career, I have to start thinking about what I'm going to do after dance—and while some of my colleagues are working on their bachelor's degrees, I'm working on my master's in nonprofit management.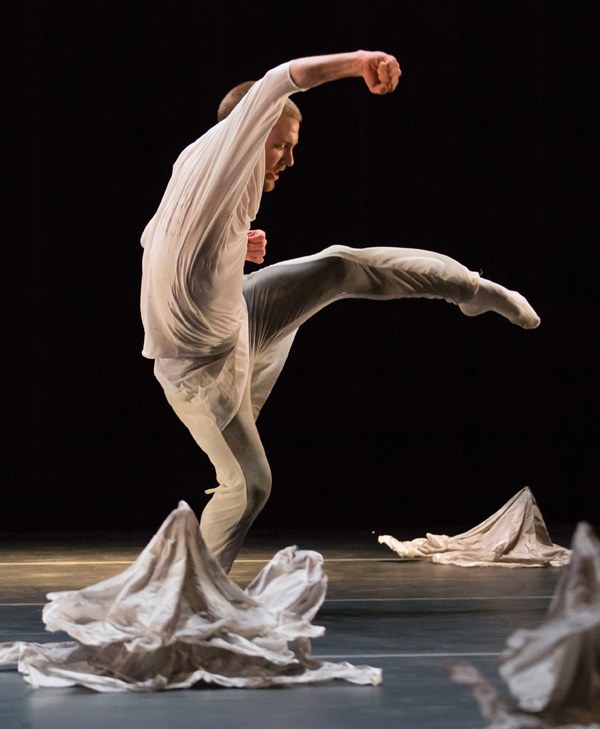 Johnny McMillan in Jonathan Fredrickson's For the Wandered (photo by Todd Rosenberg)
Johnny McMillan
Hubbard Street Dance Chicago company member
Became an apprentice with Hubbard Street Dance Chicago's second company soon after graduating high school
I was always interested in joining a company right out of high school, but all of my friends were doing the college thing—so I joined them and auditioned for The Juilliard School, The Boston Conservatory, Purchase College, SUNY and California Institute of the Arts. The Boston Conservatory offered me a scholarship, and I accepted.
I was worried I might be making a mistake by going to college. I went to high school at Interlochen Arts Academy, a boarding school in Michigan, so I had done the "dorm life" thing, and having a degree in dance wasn't something that interested me. I was ready to get out there and learn what it was like to be a professional dancer.
That summer, I attended Hubbard Street's summer intensive program on scholarship, and after the summer, I was offered an apprenticeship with the second company. I took the job instead of starting my freshman year at The Boston Conservatory.
Since I got my foot in the door early, I have many dancing years ahead of me. Jumping into professional life isn't easy: You have to figure out things like insurance and taxes and how to take care of yourself. I also felt like an outsider to my peer group—I missed the college experience. But I don't know if that's a bad thing. Having a group of older and more mature dancers around me has improved my dancing, and being in the company has taught me the business side of dance.
(Photo by Jordan Matter)
Gwynedd Vetter-Drusch
NYC-based freelance artist
Deferred a college enrollment to focus on her dance career
When I graduated high school, I felt a little behind as a ballet dancer because I hadn't started training seriously until I was 14. I'd received a scholarship to Bard College to study international relations, but as I talked with some of the mentors in my life, I realized college was something I could come back to, while dancing was something I needed to do now. Bard let me defer a year so I could focus on my dancing.
I moved to NYC to train at Ellison Ballet and to intern at Pointe magazine, since one of my passions is writing. At the end of that year, I got an offer to join Tulsa Ballet's second company, and Bard let me defer another year. At the end of that year, I had the opportunity to join the Gelsey Kirkland Studio Company in NYC. This time, Bard said I needed to choose between the scholarship and the dance company. I couldn't turn down an opportunity to dance with Gelsey Kirkland.
Since then, I've been freelancing as a dancer and actor. I'm also directing a preservation program for monarch butterflies. My goal is to create art and tell stories that have a healing or empowering effect on human beings, especially children.
I do think it will be important for me to get a degree in the future. I've noticed that in some circles, there's a stigma associated with not having a college degree—it's equated with a certain level of intelligence. People will say to me, "You're so well-spoken for someone who didn't go to college!" But I can always go to college, and I'm going to make it a priority before I have a family of my own.
Because I came to NYC at 17, I feel like I could go anywhere in the world now and be OK. I've been empowered by the understanding that my decisions are my own. If you look at the kind of people who are living the life you want to lead, and backtrack to see how they got there, it's surprising to see that there are many unique, winding roads.
Feb. 03, 2014 05:25PM EST
College-bound dancers: Got any plans for Valentine's Day weekend? If not (and if you're in or around NYC), consider checking out the Ivy Ballet Exchange. Here's the scoop: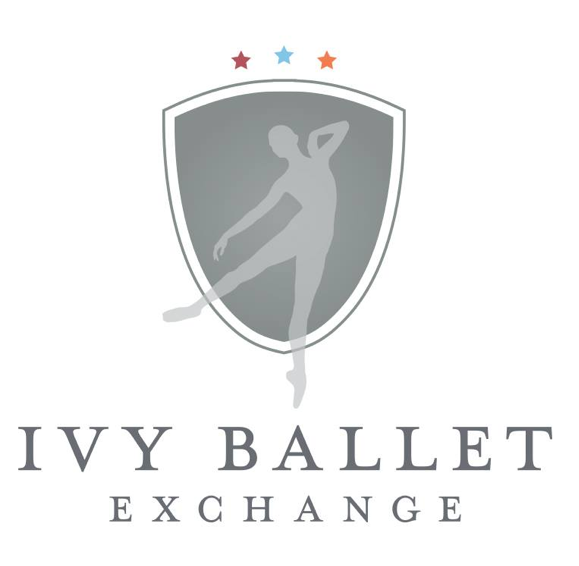 Student-run, pre-professional ballet groups are an emerging trend in the Ivy League. (It turns out there are a lot of serious ballet dancers who are also gifted students! Somehow we're not surprised.) Leading the charge are the Columbia Ballet Collaborative (CBC), Princeton University Ballet (PUB) and Harvard Ballet Company. And this Valentine's Day weekend, the three will come together to put on a collaborative show: The Ivy Ballet Exchange.
Each company will perform separate works, and the program will include a mix of professional and student choreography. The performance will take place in Columbia University's Miller Theatre on Saturday, February 15 at 8 and Sunday February 16 at 3. Tickets are $20 for the general public and $10 with student ID. To purchase tickets, click here or call the box office at 212-854-7799.
In the meantime, check out this trailer put together by CBC, or browse the event's Facebook page.
Craving more college info? Check out the Dance Magazine College Guide.
Sep. 02, 2013 03:56AM EST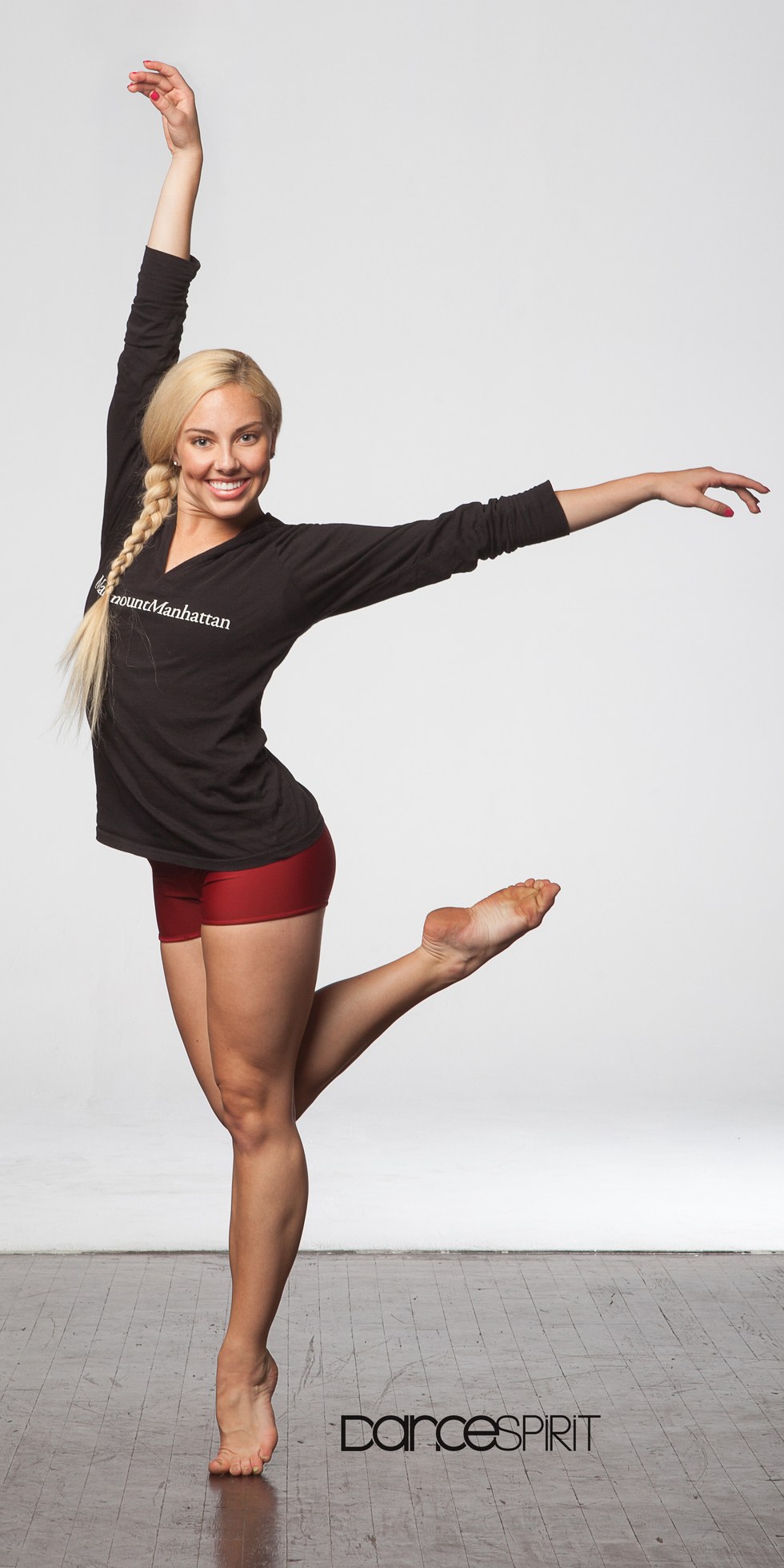 "When I came here, I was like, 'Have I ever danced before?' There was so much to learn, I felt like I didn't know anything." —Zoey Anderson, junior, Marymount Manhattan College (Photo by Erin Baiano)
My first Friday night at New York University, two second-year dance majors had some of us freshmen follow them through SoHo to a tiny triangular street corner. There was nothing there but a one-story building that looked ready for a demolition crew. I didn't know where we were or why. Then Savion Glover climbed onto the roof. He began tapping like a crazy man angry at his shoes—and my new classmates and I completely geeked out. Savion was jamming on a rooftop! For free! Just blocks from our school! Living in NYC was going to be awesome.
Some of the best college dance departments are located smack in the middle of the Big Apple, and for good reason. "If you want to immerse yourself in the center of the field, where the newest ideas about dance are being formed, where the best artists are practicing, where you can see a different show every night, NYC is the place to be," says James Martin, an associate arts professor in NYU's Tisch School of the Arts dance department. But going to college for dance in NYC is kind of like the Disneyland version of being a professional dancer in the big city: It's a larger-than-life experience and a much less risky option than arriving on 42nd Street with nothing but your resumé and dance shoes.
Not Your Normal Campus 
The first clues that NYC dance departments are unusual are the faces around the studio. These schools pluck the best of the best right out of the Big Apple dance scene: Allegra Kent teaches at Columbia University's Barnard College; Joe Lanteri is on faculty at The Juilliard School; and the dancers in the Ailey/Fordham BFA Program take class from a whole host of A-list instructors at The Ailey School. (Some students even have Alvin Ailey American Dance Theater company members as their mentors, which means you might find Alicia Graf Mack hanging around the dorms!)
Yes, colleges everywhere bring in high-profile adjuncts and guest artists. But NYC schools can do it more often because those people live just a few subway stops away. "Last year, Larry Keigwin, Chase Brock, Pascal Rioult and Pam Tanowitz set work on us," says Marymount Manhattan College junior Zoey Anderson. "These are big-time choreographers you want to know. We get to learn their movement and make a real connection with them." Some schools, including NYU, invite entire NYC-based companies for weeklong teaching residencies. Students meet not just the director but also the dancers, and start to build a network of industry professionals. "Seeing what these companies go through on a daily basis better prepares students for professional life," says Martin. "They know what's going to be expected of them."
And NYC's resources don't end there. Choreography and dance-writing courses might integrate local dance performances into the syllabus; dance-history classes can take students to museums or the New York Public Library for the Performing Arts. Through Juilliard's Educational Outreach programs, junior Corey John Snide has honed his performing and teaching skills in public schools. "It's not like I'm in a campus in the middle of nowhere," he says. "Juilliard is my gateway to NYC."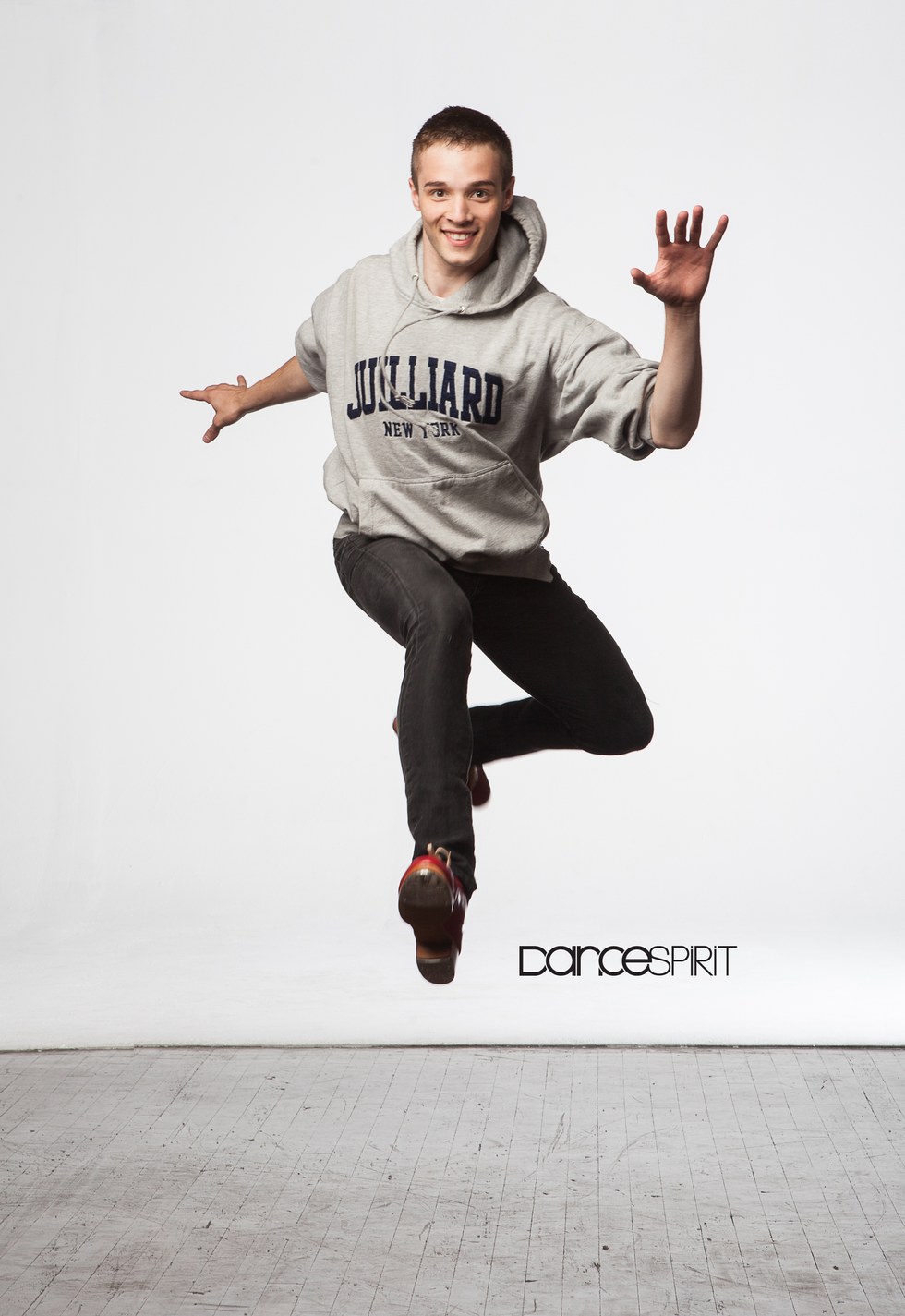 "I see as many performances as I can afford to. I've learned so much about what I like—and don't like—and where I might want to dance in the future." —Corey John Snide, junior, The Juilliard School (Photo by Erin Baiano)
Make Your Own Curriculum
In NYC, one of the best parts of going to school is leaving school. You can head to Broadway Dance Center to take the hip-hop classes your program doesn't offer, or load up on ballet at Steps on Broadway. (Just try not to gawk when you end up next to Wendy Whelan at the barre.) "I've been able to keep up my ballroom dancing and to take classes with people like David Parsons so I can learn his style before it's time to audition," says Zoey. Some classes can even take the place of an audition: After taking choreographer Marinda Davis' class at Peridance Capezio Center in 2011, Zoey performed with Davis in showcases around the city.
In addition to dancing, you can build your practical skill sets—and get an insider's peek behind the scenes. NYC college students' resumés might boast internships with The PULSE On Tour, American Ballet Theatre and Dance Spirit!
Intro to the Concrete Jungle
Moving to NYC can be overwhelming, even for people who love bright lights and bustling streets. But dancers who start off their big-city experiences in college have the support of a smaller community while they find their footing. "I'm so grateful to have a structured schedule set up for me, rather than just randomly picking up a class here and there," says Zoey. A college dance department helps guide dancers so they know where to find rehearsal space, how to set up auditions and what resources are available.
Being a student also hooks you up with all-important student deals. "Our teachers always have extra free tickets to see Ailey," says Ailey/Fordham sophomore Courtney Celeste Spears. "We also got to see Armitage Gone! Dance—and because it was through school, we met the choreographer, Karole Armitage." College classes may force you to see shows you wouldn't attend on your own—and possibly discover a company or new style you love.
The biggest perk for many dance majors is the chance to attend auditions while they're still in school, rather than waiting until after graduation. Fordham students, for example, are allowed to use professional experiences as credit toward their degrees starting junior year. And Juilliard even helps dancers network so they can be invited to auditions. Corey made it to the final round for Newsies last year, but decided to focus on school instead.
The kinds of auditions students go for might change over the course of their four years. "Being here has opened my eyes to possibilities that I didn't know about," says Courtney. She's not alone: The early exposure to NYC's dance scene often leaves students with entirely different goals than the ones they arrived with as freshmen. "Growing up, it was always just, 'I want to be famous,' " says Corey. "But I've realized I love teaching, and I want to use dance to help impoverished kids. College has given me options for how I can make a living and feel fulfilled artistically. I'm not just trying to kick my leg up to my face anymore."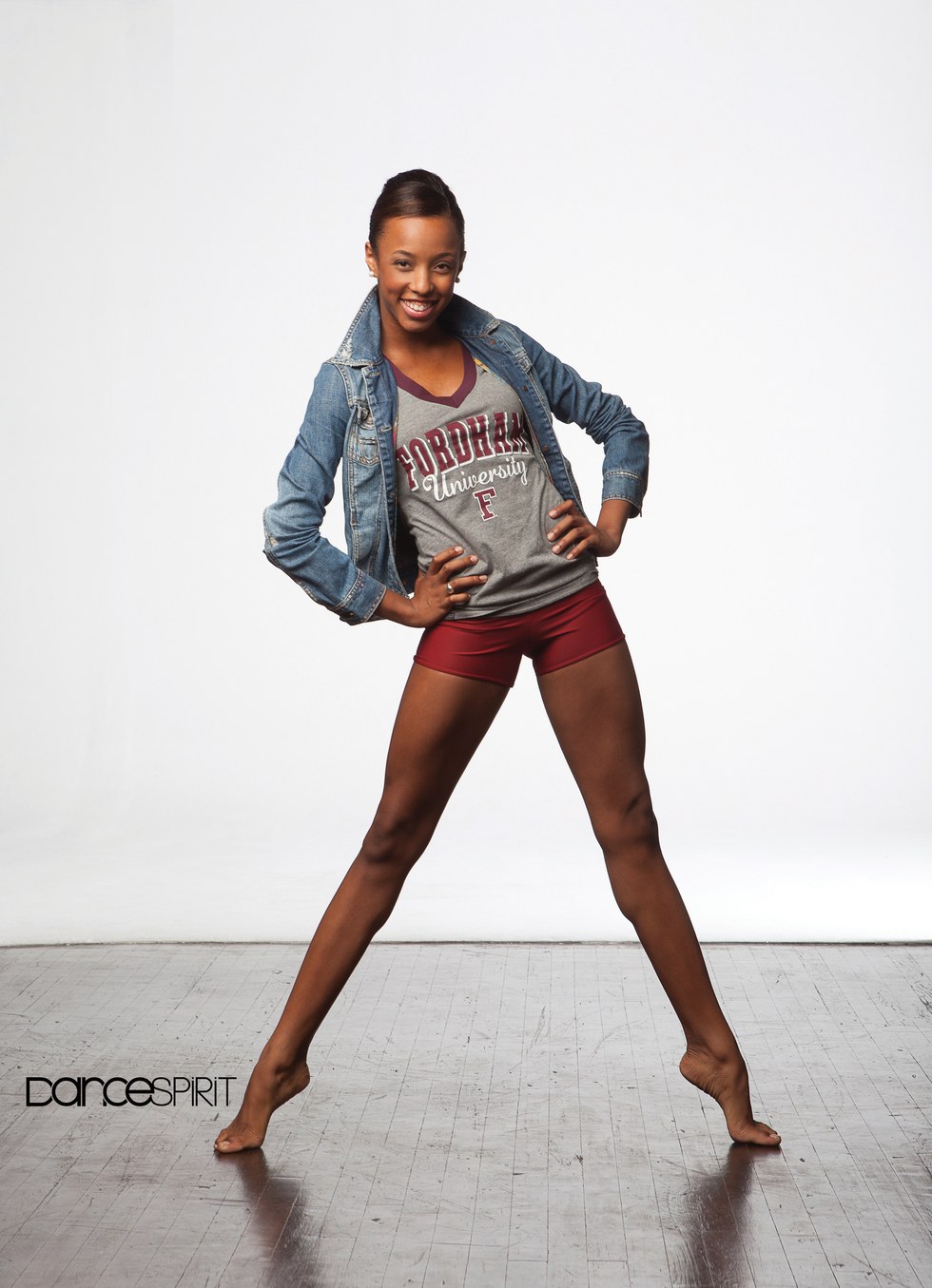 "I wanted to be in the middle of everything—see it all and be in it all—and surround myself with dancers who are just as driven as I am." —Courtney Celeste Spears, sophomore, Ailey/Fordham BFA Program (Photo by Erin Baiano)
Is NYC Right for You? 
Despite the unique advantages of dancing in NYC, going to college there means sacrificing many of the typical cornerstones of campus life. If you're looking for grassy quads, a big Greek culture or major sports teams to root for, NYC schools will be a disappointment.
And not every teenager is ready for the pressure or intense pace of day-to-day life in Manhattan. "Some students get overwhelmed and withdraw, and it's something that wouldn't have happened if they were in a different environment," says NYU Tisch School of the Arts associate professor James Martin. "If you need more time to find your confidence—and many artists do—New York can be hard."
It can also be distracting. Between the shopping, the nightlife and the entertainment, fun times are always just around the corner. Dancers have to resist the temptation to blow off classes or rehearsals for that party or film premiere.
For Courtney Celeste Spears, a sophomore in the Ailey/Fordham BFA Program who came from a small town outside Baltimore, the hardest part was not letting the amount of competition in NYC intimidate her. "It's easy to look at it and think, 'The odds are not in my favor,' " she says. Or you can take the approach that she's learned over the past year: "I use the competitiveness to help drive me more than I ever knew was possible."
The Stats
Ailey/Fordham BFA Program
Degree offered: BFA in dance
Number of applicants: 422 in 2013
Number accepted: 55 admitted and 29 enrolled in 2013
Focus: Core classes include ballet, Horton and Graham-based modern.
Location: Lincoln Center and Ailey's Hell's Kitchen headquarters
Training ground: Six current members of Alvin Ailey American Dance Theater came through the BFA program.
Notable alumni: Courtney Henry of Alonzo King LINES Ballet, Jacqueline Burnett of Hubbard Street Dance Chicago, Victoria Andrea Guajardo of MOMIX
Barnard College, Columbia University
Degrees offered: BA, minor or concentration in dance
Number of applicants: There is no separate dance department application or audition. 5,606 students applied to Barnard's incoming class.
Number in department: 36 majors and 12 minors
Focus: Emphasizes the intellectual and cultural exploration of
dance in a liberal arts setting
Location: Morningside Heights
Sister theater: The department partners with Bill T. Jones' New York Live Arts
Notable alumni: Michael Novak of Paul Taylor Dance Company, Jamie Scott of the Trisha Brown Dance Company, Anna Schon of Reggie Wilson/Fist & Heel Performance Group
The Juilliard School
Degrees offered: BFA, diploma in dance
Number of applicants: 550–600
Number accepted: 24 (12 men, 12 women) per year
Focus: Aims to produce contemporary dancers by training them equally in ballet and modern
Location: Lincoln Center
Subsidized summer travel: The summer grants program offers funding for student-driven outreach programs—anywhere from Cleveland to Kenya.
Notable alumni: Billy Bell of Cedar Lake Contemporary Ballet, Spenser Theberge of Nederlands Dans Theater 1, Frances Chiaverini of Morphoses
Marymount Manhattan College
Degrees offered: BFA or BA in dance
Number of applicants: 400 on average
Number accepted: 160 admitted; 75 enroll on average
Focus: Because the school emphasizes versatility, daily offerings include ballet, modern and jazz classes, plus tap, pointe or improv twice a week.
Location: Upper East Side
Scholarship help: More than 85 percent of MMC students receive some form of financial assistance.
Notable alumni: Jacob Michael Warren of Pilobolus' Shadowland, Abby Silva Gavezzoli of Parsons Dance
Pace University
Degree offered: BFA in commercial dance
Number of applicants: 207 in 2013
Number accepted: 57 admitted and 39 enrolled in 2013
Focus: Prepares dancers for professional work onstage, in television and in commercials
Location: Financial District
Showtime: Students have the opportunity to perform in over 50 departmental productions per year.
Notable alumni: Former Miss Teen USA Logan West; Miss Southern NY Madison Embrey; Megan Peterson of the Rockettes tour
Tisch School of the Arts, New York University
Degrees offered: BFA or MFA in dance
Number of applicants: 400–550 BFA candidates
Number accepted: 30
Focus: Trains students for careers in contemporary and classical dance
Location: Greenwich Village
In and out: The program is designed so undergrads can graduate in three years.
Notable alumni: Ian Robinson of Batsheva Dance Company, Christina Dooling of Complexions Contemporary Ballet, Jenn Freeman of Tayeh Dance
Sep. 02, 2013 02:12AM EST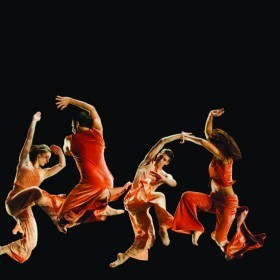 George Mason University students performing David Parson's Swing Shift (by Alexis Glenn)
In high school, you spend countless hours brushing up on your technique—and maybe even dreaming of the perfect college dance program. But as much as your studio has prepared you for the next step, dance in college is very different from what most dancers experience at home. Even if you whiz through your dream school's audition and nab a scholarship, you'll find it takes more than stunning technique to succeed as a dance major. Read on to learn about the top five challenges college freshmen encounter—and how to handle each one.
1. Meeting New Expectations
Becoming a dance major is a lot like starting your first professional job. That's because in order to best prepare you for the demands of the real dance world, college programs simulate them in a safe environment where you can learn from your mistakes.
Though your studio may have been relaxed about occasional tardiness or missing a class, college is a no-excuses atmosphere. You're expected to act like a professional. Show up early in appropriate dancewear; keep personal drama out of the studio; learn what extra training your body needs, and do it outside of class; and attend every class and rehearsal.
"You have to be really responsible," says Elizabeth Price, associate director of the School of Dance at George Mason University in Fairfax, VA. Since you'll likely be living without your parents for the first time, it'll be up to you to stay organized and motivated. "There are a lot of distractions in college, and you learn that it really is up to you to make yourself get up and go to class," says Elizabeth Ernst, a dance major at University of Cincinnati, College Conservatory of Music (CCM).
2. Finding the Courage to Stumble
So much of the college experience is about taking creative risks, like auditioning for your school's company, trying new styles and presenting your own choreography. You'll learn how to deal with success, disappointment and everything in between—just like you would in the professional dance world. College dance programs are designed to get you out of your comfort zone and into a place where you're really growing.
"Sometimes, dancers come into the program and feel they need to prove their ability or value in some way," says Barry Finkel, co-chair of the dance department at American Musical and Dramatic Academy College and Conservatory of the Performing Arts in L.A. "It can be a sort of trap. If they get caught up in it, that can shut off their receptors to new information."
It's important to be willing to reevaluate your technique from its core, even if that means retraining yourself to do a basic plié. "We might ask students to approach something in a completely new way, or take a note that they've never received before," says Marina Benedict, who co-chairs AMDA's dance department with Finkel. "Sometimes, that can feel like taking a step back." Knowing that you're being graded might make you nervous about easing off more advanced steps to rethink the basics, but as long as you're giving everything you've got, showing that you're eager to learn and following the teacher's instructions, there's usually no need to worry about grades.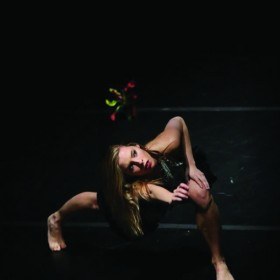 Sarah Haggerty as a dance major at University of Florida (by Ani Collier)
3. Finding Space to Grow
"I knew I was a big fish in high school, but I understood that when I went to college it wouldn't be that way," says Sarah Haggerty, a recent dance graduate from the University of Florida. If you've spent years as the best dancer at your home studio, entering an environment with dancers who were also the best at their studios can be a big adjustment.  But all it takes to make the transition is a little humility and a willingness to grow.
When Sarah arrived at the University of Florida, she was happy to find that the dance department was a close-knit, welcoming environment, even though the larger university had tens of thousands of students. Instead of feeling she needed to compete with other dancers, she was able to focus on opening up and becoming a unique artist. "In high school, dancing was all about technique," says Sarah. "I was never asked to find my individuality or explore who I was as a dancer and a person. When I got to college, I needed to shift my view of dance and open my mind to know that I could be in a vulnerable place and be OK." And at CCM, Elizabeth spends even more time with her fellow dancers than when she was in high school, since they also live, eat and spend weekends with one another.
4. Surviving The Day-to-Day
Even if you're used to dancing several hours a day, the physical demands of being a dance major are often more intense than what dancers experience in high school. That was the case for Sarah, who turned to massaging her muscles with tennis balls and taking long showers to combat the tightness caused by increased hours in the studio. At schools like George Mason, dancers go through a full athletic screening to find weaknesses that could lead to later injuries, and many universities have an athletic trainer on hand who can work with dancers as they adjust to the heavy workload.
5. Expanding Your Definition of Dance
Almost any college faculty member will tell you that two of the most important qualities of successful dance majors are open-mindedness and eagerness to try new ideas. "The ability to shift the way you've been viewing dance is a necessity," says Sarah. You'll dive into new dance styles you may not have much experience in, and you'll study dance-based academics like dance history, anatomy and choreographic theory. During the process, you might find that you not only become a different dancer, but also develop new ideas about what dance is and why you do it.
"Throughout college, you're going to be constantly exposed to new things," says Price. "That's actually the point of college—expanding your mind and body. You may not be able to do everything well at first. But over time, you will. Just enjoy the experience.
Oct. 22, 2012 08:21PM EST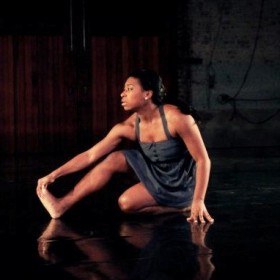 Aren't you tired of hearing tales about college life from your parents, teachers and admissions counselors? (Do they even remember college?!) Well, we are too. That's why we love talking to current students—dancing in colleges across the country—about what their life is really like.
Here, Amara Warrington, a senior dance major at University of the Arts in Philadelphia, PA, tells Dance Spirit why she chose her college and what she experienced when she got there:
"Most liberal arts colleges have dance programs that focus on ballet or modern. But jazz is my favorite style, so I chose to go to a conservatory. At University of the Arts, I have the opportunity to declare a concentration in jazz dance performance. The concentration requires that I take tap, and I also get to take electives in hip hop and partnering.
"Even though dance is such a competitive field, I've met so many dancers at UArts (from so many different places!) who are extremely supportive of one another. One of the best aspects of UArts is that we're all passionate about the same thing, and that helps us build a great community.
"After graduation, I'd like to move out to California because I'm interested in doing commercial work. Auditioning for a cruise line would be a great experience because it would require a different kind of performance than I'm used to. I'd love that challenge, and it would help me be a more versatile dancer."
Stumped about what you really want in a  college? Danceu101.com is full of articles about college life, plus a handy search engine that takes all the guesswork out of choosing a school. Check it out! And don't forget to click here to order your copy of the Dance Magazine College Guide.
Are you a college student interested in being interviewed by DS for a post like this one? Click here to tell us about yourself.


Get Dance Spirit in your inbox