Jun. 24, 2017 05:02PM EST
Jun. 15, 2017 12:57PM EST
Via @niasioux on Instagram
In the earliest seasons of Lifetime's "Dance Moms," Nia Sioux Frazier was the underdog. She was constantly overlooked by a certain shall-not-be-named teacher, and had a seemingly permanent spot on the bottom of the show's infamous pyramid.
It wasn't until Nia and her mom Holly decided to pursue other creative outlets—singing! music videos! live performances!—that the 15-year-old dancer (she turns 16 next week) got the spotlight she wanted. Today, Nia's a fan favorite far beyond "Dance Moms": Last year, she made her off-Broadway debut in Trip of Love, and next month she'll take her famous death drop on the road with WilldaBeast and Janelle Ginestra as part of the team's #FOLLOWME tour. Catch Nia & co. when the tour kicks off July 28 in L.A.—and get more from her right here, right now. #slay
Keep reading...
Show less
Mar. 23, 2017 04:07PM EST
If you're a "Dance Moms" fanatic, you might be feeling a little blue today. The Season 5 midseason finale aired last night, and although there'll be more mom madness to come, you'll have to wait a little while for the rest. Luckily though, the true stars of the shows—the dancers—are seemingly everywhere these days. Chloe Lukasiak recently teamed up with dance video maven Kyle Hanagami and singer Jess Godwin. And just last night, Maddie Ziegler performed on "Dancing with the Stars," augmenting Josh Groban's sweet yet snoozy rendition of "Somewhere Over the Rainbow."
For those of you on Team Nia Sioux Frazier, the teen recently debuted her first single, "Star in Your Own Life," complete with a pretty fab music video choreographed by Mikey Minden. I caught up with Nia Sioux to ask about the show and her burgeoning singing career.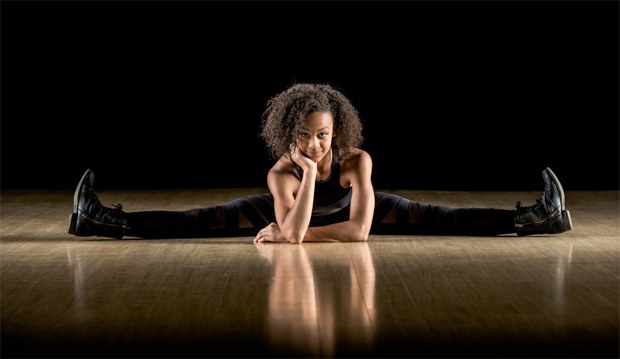 Nia Sioux Frazier, age 13 going on 14 (on June 20!) going on 26 (Photo by David Hofmann, aka @sharkcookie)
Dance Spirit: With more than 1.6 million Instagram followers, and hundreds of thousands on Twitter, you're becoming quite the celebrity.
Nia Sioux Frazier: Well, I don't really think of myself as a celebrity—I think it's just being well-known. But that's been my dream since I was little, and it's incredible how my dream is coming true.
DS: Who are your favorite people to follow on social media?
NSF: Beyoncé and Zendaya, all of my friends from school and my dad. He posts funny things about my family.
DS: What's the best part about being on "Dance Moms"?
NSF: Getting to perform as much as we do. And also having so many fans. It's amazing to think about how many people are out there supporting me.
DS: What's been challenging?
NSF: Not getting to see my family that much. Since I'm in L.A. now, I'm away from my dad, my brothers and my dogs. I miss my friends back at home, too. But we try to keep in touch with Skype and FaceTime.
DS: What do you love about singing?
NSF: It makes me feel good. I love hearing something on the radio and singing along—it makes me feel like I can just be me. I love when the music gets in me and I can just flow with it. It's similar to the feeling I get when I'm dancing.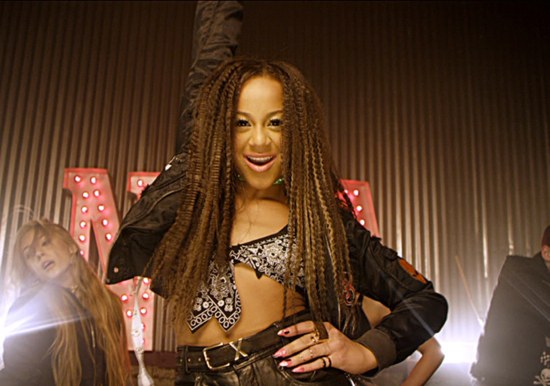 Headed for pop-star stardom (a still from "Star in Your Own Life")
DS: Is there a message behind "Star in Your Own Life"?
NSF: It's about self-confidence. You're already a star, and no one can take that away from you. Know your own worth and be yourself. Everyone else is already taken.
DS: What are your goals for the future?
NSF: To be myself and to keep inspiring others to be who they are. I'd love to be on Broadway, in movies or on Disney or Nick. I'd love to have my own reality show. But my dream job is just to perform. That's what I love.
Watch Nia Sioux's "Star in Your Own Life" below, and you can follow her on Twitter and Instagram to get all her latest news.
Mar. 23, 2017 01:20PM EST
The dance world is a high-drama place—and don't the creators of reality series like "Dance Moms" and "So You Think You Can Dance" (catch the Season 11 premiere tomorrow night!) know it. There's nothing like the pressure of competitive dance to generate anxiety and conflict, qualities that make for pretty compelling television.
Sometimes, though, the drama on these shows feels forced or even scripted, creating an uncomfortably blurry line between reality and "reality." Why not simplify things by putting together a full-on fictional dance-y show?
The creators of Hulu's new series "The Next Step" have done just that, constructing a show around the nonexistent Next Step Dance Studio. But they didn't do away with the reality show format entirely. Instead, they had the actors on "The Next Step" stage partly improvised scenes—complete with reality-style to-the-camera interviews. And that gives the whole package a bit of what's-going-to-happen-next snap.
The best part? Every member of the teenage cast is a legitimate dancer. (One is a freshman at Juilliard!) If the intrigue-filled storyline doesn't get you, their high-octane performances will.
"The Next Step" premieres tomorrow on Hulu. But we've got a few sneak peeks for you today—including one that's a Dance Spirit exclusive. Take a look!
Trailer
"Freestyling"
DS exclusive! "The New Routine"


Get Dance Spirit in your inbox