If you're a "Dance Moms" fanatic, you might be feeling a little blue today. The Season 5 midseason finale aired last night, and although there'll be more mom madness to come, you'll have to wait a little while for the rest. Luckily though, the true stars of the shows—the dancers—are seemingly everywhere these days. Chloe Lukasiak recently teamed up with dance video maven Kyle Hanagami and singer Jess Godwin. And just last night, Maddie Ziegler performed on "Dancing with the Stars," augmenting Josh Groban's sweet yet snoozy rendition of "Somewhere Over the Rainbow."
For those of you on Team Nia Sioux Frazier, the teen recently debuted her first single, "Star in Your Own Life," complete with a pretty fab music video choreographed by Mikey Minden. I caught up with Nia Sioux to ask about the show and her burgeoning singing career.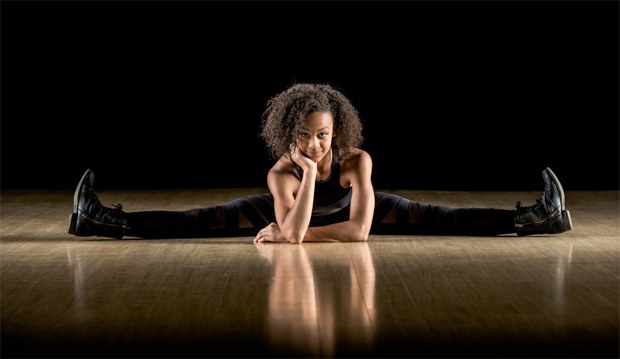 Nia Sioux Frazier, age 13 going on 14 (on June 20!) going on 26 (Photo by David Hofmann, aka @sharkcookie)
Dance Spirit: With more than 1.6 million Instagram followers, and hundreds of thousands on Twitter, you're becoming quite the celebrity.
Nia Sioux Frazier: Well, I don't really think of myself as a celebrity—I think it's just being well-known. But that's been my dream since I was little, and it's incredible how my dream is coming true.
DS: Who are your favorite people to follow on social media?
NSF: Beyoncé and Zendaya, all of my friends from school and my dad. He posts funny things about my family.
DS: What's the best part about being on "Dance Moms"?
NSF: Getting to perform as much as we do. And also having so many fans. It's amazing to think about how many people are out there supporting me.
DS: What's been challenging?
NSF: Not getting to see my family that much. Since I'm in L.A. now, I'm away from my dad, my brothers and my dogs. I miss my friends back at home, too. But we try to keep in touch with Skype and FaceTime.
DS: What do you love about singing?
NSF: It makes me feel good. I love hearing something on the radio and singing along—it makes me feel like I can just be me. I love when the music gets in me and I can just flow with it. It's similar to the feeling I get when I'm dancing.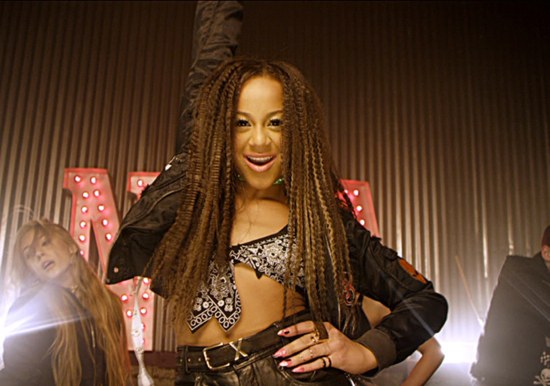 Headed for pop-star stardom (a still from "Star in Your Own Life")
DS: Is there a message behind "Star in Your Own Life"?
NSF: It's about self-confidence. You're already a star, and no one can take that away from you. Know your own worth and be yourself. Everyone else is already taken.
DS: What are your goals for the future?
NSF: To be myself and to keep inspiring others to be who they are. I'd love to be on Broadway, in movies or on Disney or Nick. I'd love to have my own reality show. But my dream job is just to perform. That's what I love.
Watch Nia Sioux's "Star in Your Own Life" below, and you can follow her on Twitter and Instagram to get all her latest news.
OK, guys. We're at T-minus 148 days until Summer 2015, the unofficial premiere date for "So You Think You Can Dance" Season 12!
Yes, it's a long way off. Luckily, though, the fine folks at FOX have been generous with the teasers, releasing little bits of news to keep us all happy. For instance, you already know this season will operate a little differently—separating the dancers into two camps, "street" and "stage," for the preliminary rounds. And you already know that the auditions for Season 12 kick off today in NYC (come say hi—we'll be there!). But late last week, "SYT" producers announced some news:
The judges for Season 12 will include Nigel Lythgoe (natch), Paula Abdul (!!!) and Jason Derulo:
Photoshop is a wondrous invention, amirite? (original images: Adam Rose/FOX)
Abdul is a clear replacement for Mary Murphy. (We'll miss you, Hot Tamale Train conductor!) Abdul was first a guest judge on "SYTYCD" Season 10, and has since been the lead judge on "So You Think You Can Dance Australia." But more than that, she's a dancer, through and through. From her days as a L.A. Laker Girl to choreographing for artists like Janet Jackson to starring in her own classic videos, Abdul has the background it takes to recognize star power in the next generation of dancers.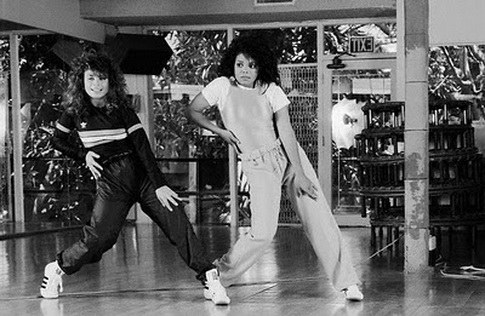 Abdul (left) showing Janet Jackson a thing or two (via thatgrapejuice.net)
Derulo comes from an entirely different world: songwriting. He's crafted lyrics for lots of artists, including Lil Wayne, Pitbull, Diddy and Sean Kingston. He's also racked up some impressive accolades himself: "Wiggle," featuring Snoop Dogg, is Derulo's eighth song to reach the Top 10 on the Top 40 list, and he's been nominated for numerous MTV Music Video Awards and Teen Choice Awards. You might remember Derulo's appearance on "SYTYCD" Season 11 as a guest judge and musical guest—he and Snoop performed "Wiggle."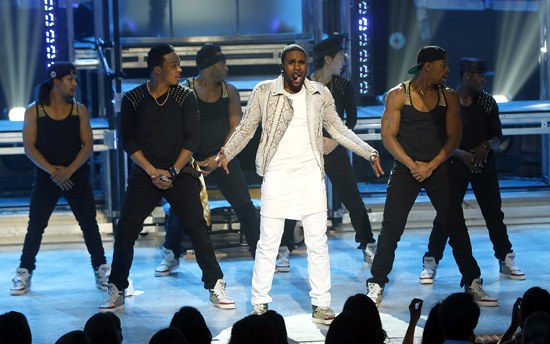 Derulo performing "Wiggle" on "SYT" Season 11 (Adam Rose/Fox)
Apparently Derulo's joke-filled guest-judging stint made a big impression on Lythgoe, who in a press release said, "Jason's insight, humor and creativity will add a new perspective to the panel that we haven't had before." And while we can't argue with that, truth be told, we're a little sad the third permanent judging spot didn't go to Jesse Tyler Ferguson, aka The World's Best Guest Judge. Here's hoping JTF drops in for an episode or two.
What do you think about the new judges? Let us know in the comments.
Today marked the last of Broadway Week on NBC's "TODAY." And while we were treated to performances from many shows on The Great White Way—including On the Town, Chicago and Something Rotten!—one giant, dance-filled production was missing: Finding Neverland. As luck would have it, rival show "Good Morning America" took care of that over on ABC yesterday.
Matthew Morrison (with a swoon-worthy Scottish accent as Peter Pan playwright J.M. Barrie) led the Broadway cast in the number "Believe." Hooked? It gets better. The legendary Mia Michaels set the moves for Finding Neverland—which becomes pretty apparent as the number gets going and her signature style shines through. Like she said back in our March issue, "You'll definitely see 'Mia' in there...it's 'Mia' with more of a theatrical, Broadway-esque feel."
Watch the video below, and look out for "So You Think You Can Dance" Season 8 winner—and Dance Spirit cover girl—Melanie Moore!
Make a list of the best ballet companies in the world, and I'm going to take a wild guess you put American Ballet Theatre at, or close to, the top. And of course you did—for the last 75 years, the company has helped define what American ballet is, and where it's going. Photos of its company members line all of our childhood bedroom walls; I still gasp when I see one of its stars in real life.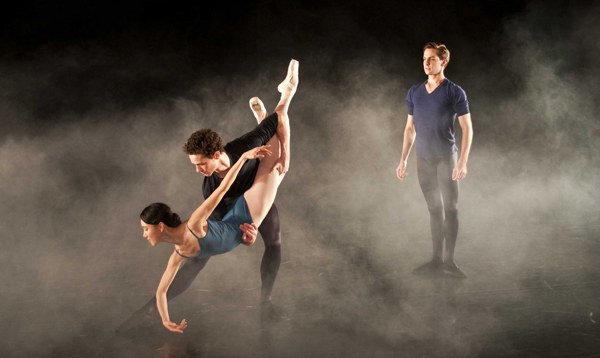 (From left) ABT principals Hee Seo and Cory Stearns in rehearsal with soloist Joseph Gorak (George Seminara, courtesy PBS)
This season marks ABT's 75th anniversary, and PBS—the TV station that recently brought Mark Morris Dance Group and the School of American Ballet to our living rooms—will help commemorate the occasion with another gem on its lineup: "American Ballet Theatre: A History," part of the "American Masters" documentary series, will premiere on May 15.
Famed filmmaker Ric Burns is at the helm of the project, which actually started way back in 2006. Burns was given unprecedented access to the company's inner workings, capturing hours and hours of footage, including rehearsals, performances and interviews. The documentary captures ABT stars in action—like Julie Kent, Gillian Murphy, Misty Copeland, Marcelo Gomes, Hee Seo, Isabella Boylston, Herman Cornejo, Daniil Simkin, Joseph Gorak and Cory Stearns. There's also rare footage of Mikhail Baryshnikov, Antony Tudor, Jerome Robbins and Agnes deMille. Seriously—you don't want to miss this!
Watch the trailer below to get pumped, then check your local listings and set your DVR!


Get Dance Spirit in your inbox