Mar. 23, 2017 04:59AM EST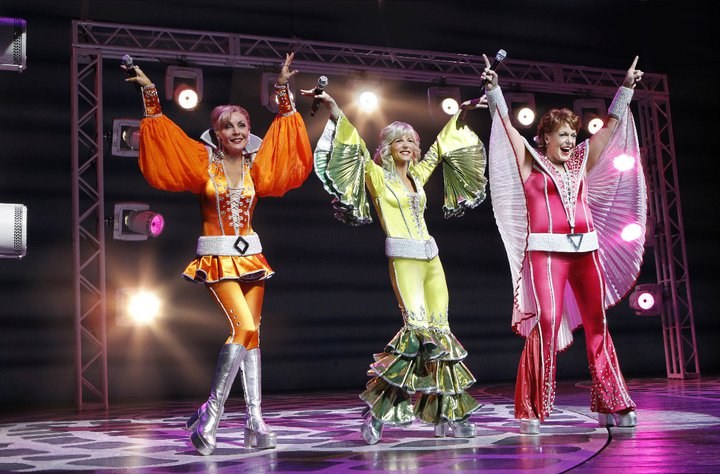 "You can dance, you can jive, having the time of your life
See that girl, watch that scene, diggin' the dancing queen!"
You just rocked it out, didn't you? No judgements here—that's exactly what I was doing last week when I saw Mamma Mia! on Broadway. I'd been dying to see the show for ages (I grew up singing "Dancing Queen"), so when I finally found myself seated at the Winter Garden Theater, I couldn't wait for the curtain to rise.
Although it's been on Broadway since 2001, it's still going strong. Mamma Mia!'s trio of hysterical sisters stole the show and every audience member's heart. We laughed like crazy, danced in our seats and fell in love with each of them. And those gals can move! Dressed in head-to-toe neon jumpsuits, they were full-out start to finish.
Speaking of dance, the ensemble rocks the stage in multiple dance-heavy numbers. To say they were "hamming it up" would be huge understatement. They were oohs, ahhhs, winks, head nods—the works. (It was a bit much, even for me.)
In the end, I left happy and singing ABBA all the way home. (I'm sure my fellow commuters loved that.) So next time you're in NYC and looking for a dance-y Broadway classic, boogie on over to Mamma Mia! You won't be disappointed!
Mar. 23, 2016 10:24AM EST
Here's a delightful development, which makes so much sense we're actually shocked it didn't happen years ago:
NBC has greenlit a dance competition project headed by dancer/actress/expert Paula Abdul lip-syncer Jenna Dewan-Tatum, who'll serve as a judge and mentor for the series. And her hubby Channing, one of our favorite interpreters of the Beyoncé ouevre? Oh, yes: He'll appear on the show, too.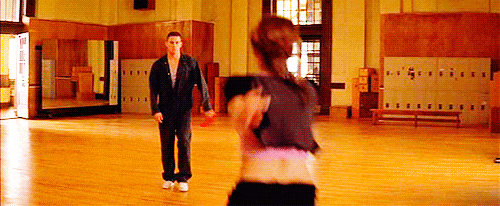 AND EVERY EPISODE WILL OPEN WITH A RE-ENACTMENT OF THIS STEP UP SCENE. (Ideally.)
We don't know a whole lot more about the as-yet-untitled project. But honestly, those snippets of info alone are enough to get all of us #TeamTatum 'shippers on board. (For the three or so of you who aren't yet obsessed with The Family Tatum—may we refer you to this, this and, oh goodness, THIS?)
More to come as we hear it, obviously!


Get Dance Spirit in your inbox