Jun. 15, 2012 07:55PM EST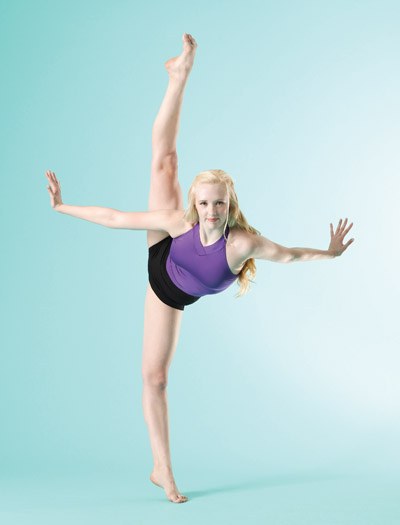 "You'll never dance again." Those four small, terrifying words would change Alyssa Ness forever. She was 14 and dominating the competition scene, placing in the Top 10 at every Nationals she attended, even winning the mini and teen titles at West Coast Dance Explosion. But suddenly, she found herself with two torn ligaments in her ankle. She knew it was bad, but never dancing again? That was unfathomable. Luckily, a second doctor had a less ominous diagnosis: She'd need surgery, tons of physical therapy and a year without dance.
Now 17, Alyssa says that year away from the studio and the stage altered her outlook on dance. "Being out for so long made me appreciate dancing so much more," Alyssa says. "Before my injury, I was caught up with winning titles and being the best, but now I dance because I truly love it." And when you see her onstage, that's more than apparent. With impeccable musicality and Gumby-like limbs—plus a drive and focus well beyond her years—Alyssa has all the ingredients for success.
Born and raised in Ramsey, MN, Alyssa began taking classes at Northland School of Dance when she was just 2 years old. "They were the only school that took dancers that young," she says. But NSOD turned out to be—and is still—a great home for her. She started with tap and ballet, adding jazz, lyrical and ballroom classes later on. She credits NSOD studio owners Corrie Rolf Dunn and Teresa Rolf as her dance mentors: "They know me better than I know myself," she says. In addition to taking classes at NSOD, Alyssa commutes more than an hour each way to high school at the prestigious Saint Paul Conservatory for Performing Artists.
Now, whether she's taking class or tearing up the stage, Alyssa makes one thing clear: You will watch her. The hours spent honing her technique have clearly paid off. Her ability to highlight even the smallest nuances of the music guarantee you won't take your eyes off her.
So what's next for this captivating performer? While she plans to audition for the dance programs at The Juilliard School and Marymount Manhattan College in NYC, her injury and recovery process have inspired her to pursue a degree in physical therapy. But no matter what, Alyssa will keep dancing. "I love that I can inspire myself and others through dance," she says. "It's such a beautiful thing."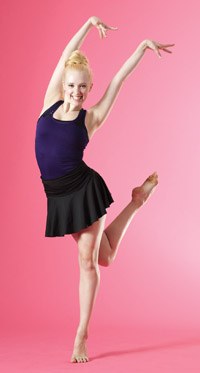 FAST FACTS:
Birthday: March 19, 1995
Most-played on her iPod: "Single Ladies (Put a Ring on It)" by Beyoncé
Something people don't know about her: "I have a chin phobia. I don't like when people touch my chin or their own chin. One time my ballet teacher adjusted my chin and
I flailed my arms, almost hitting her in the face."
Favorite foods: Red velvet cake and cookies-and-cream ice cream
Dance crush: Travis Wall
Three words that describe her dancing: "Genuine, technical, captivating"
Favorite dance movies: Burlesque and Center Stage
Favorite actor: Jim Carrey
Favorite dancer of all time: Commercial and contemporary dancer Chaz Buzan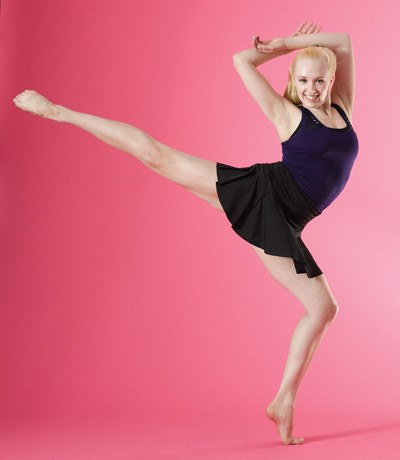 WHAT PEOPLE ARE SAYING ABOUT ALYSSA:
James Kinney, musical theater instructor at Broadway Dance Center: "She attacks choreography from such a pure place in her body and understands
it immediately. Alyssa is ferocious in her movement."
Teresa Rolf, Alyssa's teacher at Northland School of Dance: "Alyssa is a dance teacher's dream. People describe Alyssa as talented, hard-working, exquisite, humble and an excellent role model. I appreciate her dedication and the wonderful example she sets for the younger students. She takes nothing for granted and proves over and over again that you can be a brilliant dancer and remain humble. Alyssa is not only a good dancer, she's a good person."
Think Alyssa should be on the cover of DS? Go to dancespirit.com//cms to vote for her!
Click here to read about Megan Skalla!
Jun. 15, 2012 01:32PM EST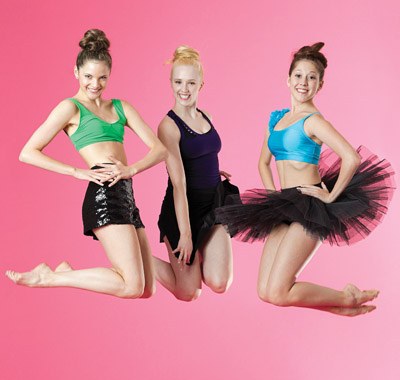 Megan, Alyssa and Hannah (Photo by Nathan Sayers)
Each year, the Dance Spirit editors spend hours watching the videos dancers have uploaded in the Cover Model Search competition on dancemedia.com. And while that's always entertaining—you superstars have some great technique and stellar stage presence!—what we really look forward to is the week when the three editor-selected finalists travel to NYC to take classes at Broadway Dance Center, pose for a DS photographer, catch a Broadway show and show off their solos.
So when Hannah Bettes, Megan Skalla and Alyssa Ness arrived in Manhattan, we couldn't wait to get to know them better. Naturally we'd done our research beforehand: We knew Hannah was the ballerina, Megan was the sweet one from Utah and Alyssa was the alluring blonde. We knew they collectively had some of the pointiest feet and longest, bendiest legs we'd ever seen, and we knew they were all talented, hard-working and oh-so-dedicated to dance. What we didn't realize was just how much these three would shine in class, light up in front of the camera and go full-out when performing. Let's just say we were pleasantly surprised. This year's finalists are going places, starting—for one of them—with the October cover of Dance Spirit.
Now the decision is in your hands—and we're glad, because if we had our way all three would be on the cover together. Read about Megan, Alyssa and Hannah, and then go to dancespirit.com//cms to watch their solos and to see even more photos. Pick your favorite (good luck!) and cast your vote beginning June 15.
Click here to read all about Alyssa!
Click here to read all about Hannah!
Click here to read all about Megan!
Vote for your favorite finalist at dancespirit.com/cms!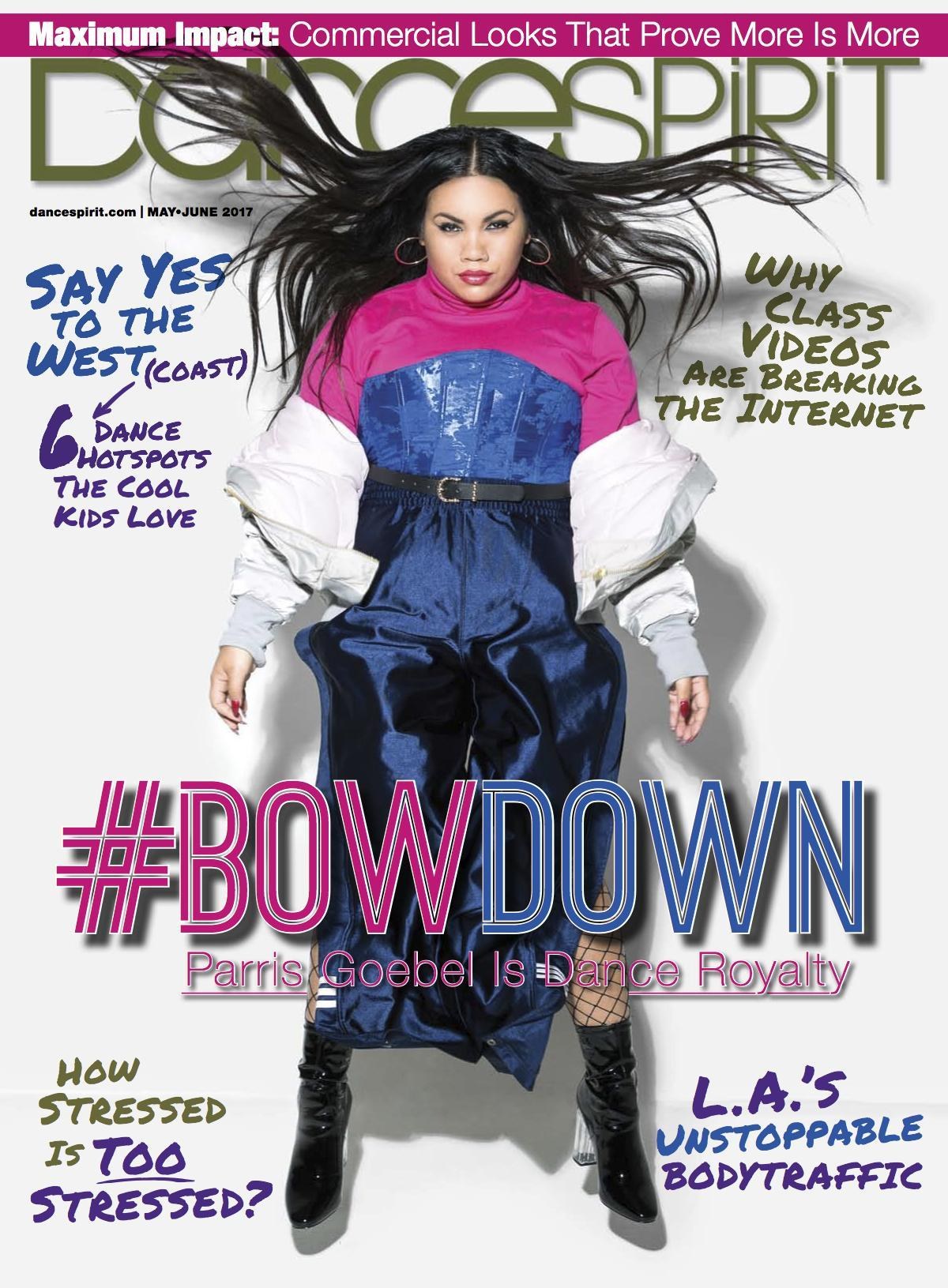 Get
Dance Spirit
in your inbox
Featured College Dance Program