Mar. 23, 2017 09:07AM EST
We are so excited to introduce this year's three Cover Model Search finalists: Hannah Bettes, Alyssa Ness and Megan Skalla!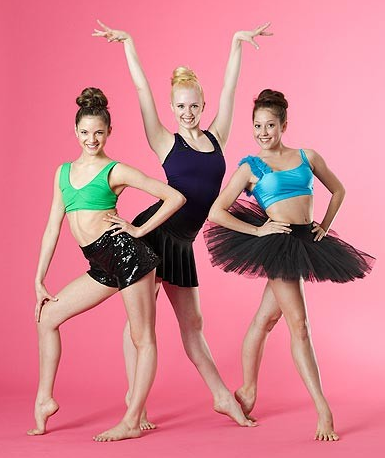 All three girls are fabulous and we had a blast with them during their time in NYC this April. You can read all about the three talented dancers in the July/August issue of DS (it should be in your mailbox any day now!), and then click here to check out the official CMS site.
Look at photos of the finalists, watch their solo videos and get a behind-the-scenes peek at their trip to NYC.
Then comes the hard part: Pick your favorite dancer!
Are you in love with Alyssa's extra-long extensions? Totally digging Megan's spunky personality and archy feet? Or maybe you've got a thing for Hannah, who makes beautiful ballet look easy.
We know it's tough, but take a look around, and then decide who you want to see on the October cover of Dance Spirit. You only get to vote once, so make it count!
Jun. 17, 2013 05:35PM EST
It's finally time! You can vote right now for your favorite 2013 Cover Model Search finalist. Who do you want to see on the cover of our October issue?
I'm actually not jealous of you guys, because we've got an amazing lineup this year. Our last girls standing—Madi Hicks, Hayden Hopkins, and Alexa Luke—are all lovely, phenomenally talented ladies. They're also all blessed with some of the most fantabulous feet we've ever seen.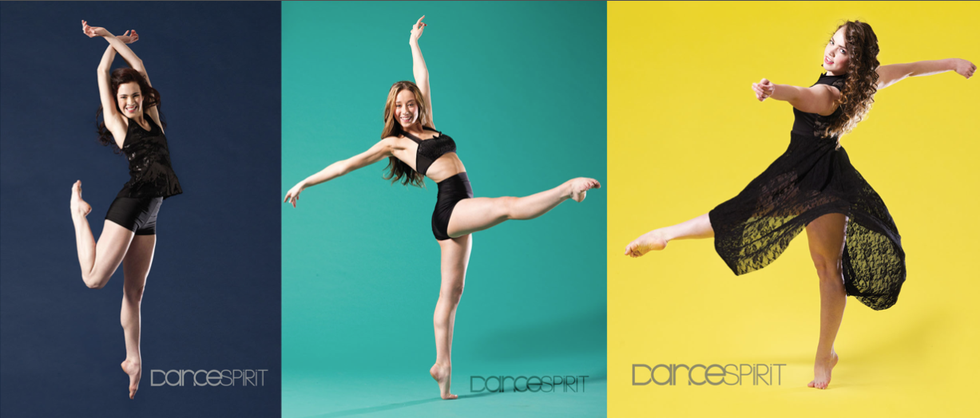 No, but seriously—not a biscuit in sight! (L to R: Madi Hicks, Hayden Hopkins and Alexa Luke. Photos by Nathan Sayers.)
You can read each girl's bio and watch their solo videos here, here and here. But you can also see the terrific three strut their stuff together in this behind-the-scenes video from the days they spent in NYC with Dance Spirit. (Warning: May cause cute overload and/or extreme talent envy.)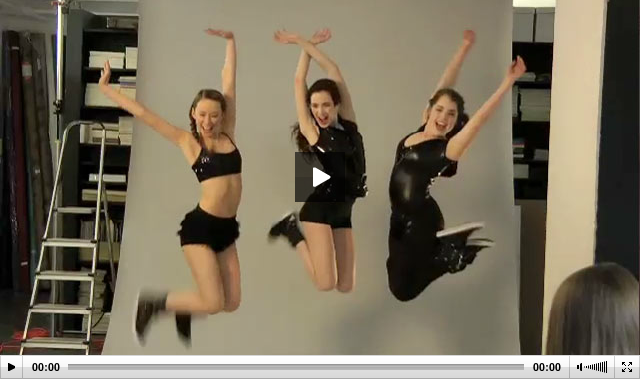 Jun. 15, 2012 09:44PM EST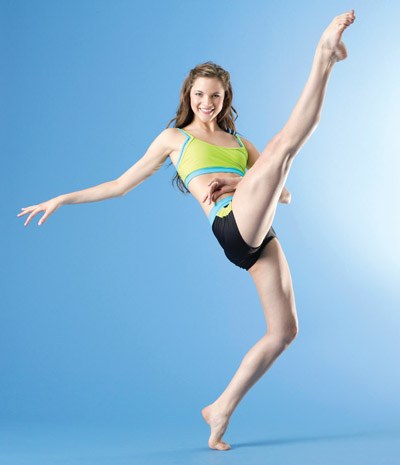 When watching Megan Skalla dance, several things are immediately obvious. She has legs for days and the archy feet to match. Her core is rock-solid, and her sweet smile is contagious. But the longer you spend with her, the more something else becomes clear: Megan's got sass. Whether it's a sharp shoulder roll during a hip-hop class or an intense stare during a sky-high développé, there's a certain something extra that makes this 16-year-old pop. And her steadfast devotion to dance means she's only getting better.
Megan started dancing when she was 3 at a small ballet studio near her hometown of Draper, UT, and was hooked immediately. At 7, she switched to a new studio, Pulse 31, and started to compete, but she still wasn't dancing as much as she wanted. Finally, she came to The Dance Club in Orem, where she currently trains. She takes ballet, jazz, tap, hip hop, contemporary and lyrical, and sometimes supplements her training with private ballet classes at nearby Barlow Arts Conservatory. "I've always loved ballet," says Megan, who has attended summer intensives at Pacific Northwest Ballet School on scholarship for the past two years. "It's the foundation for everything, and it makes me a stronger dancer in other genres."
Though she dances from morning until night, Megan admits to boogying through her kitchen when she gets home, and would still do more if she could. "There's a dance company that's a big deal at my high school, but there just aren't enough hours in the day to do both," she says. Devoting her time to The Dance Club, she says, is more conducive to her goal of dancing professionally. The studio is full of mega-talented dancers, and Megan shines among them. Her secret? "In class, some dancers will avoid going across the floor with someone they think is better than they are," she says. "But I like to go across the floor with the best dancer in class. That way, I can push myself to come up to her level."
Megan's strategy is working. She won the Teen High Score Solo award at New York City Dance Alliance regionals and was a Top 10 Outstanding Dancer finalist at NYCDA Nationals. She has performed as Clara in the Radio City Christmas Spectacular and was one of four Capezio NYCDA Model Search winners. As for the future, Megan knows one thing for sure: She's going to keep dancing. "I want to go to college for dance, maybe to Brigham Young University, Marymount Manhattan or Juilliard," she says. "But I still have a while to decide." Until then, she'll stick to her busy schedule. "It's a lot of late nights and early mornings," she says. "But it's worth it. I wouldn't give it up for anything."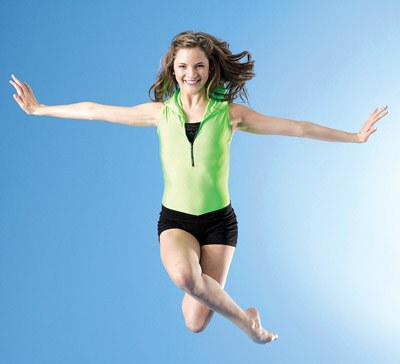 FAST FACTS:
Birthday: March 6, 1996
Favorite food: Pasta
Most-played on her iPod: "I Won't Give Up" by Jason Mraz
Dream dance role: "It would be really fun to be a Rockette. I want to do the Rockette summer intensive this year."
Three words that describe her dancing: "Soft, passionate, aggressive"
Dream dance company: Complexions Contemporary Ballet
Favorite dance movie: Step Up
Who would play her in a movie: Nina Dobrev from "The Vampire Diaries"
First thing she does in the morning: "Hit the snooze button so I can sleep for 10 more minutes."
Favorite dancers of all time: Travis Wall and Joey Dowling
Hidden talent: "I like to sing, but I'm only OK. I'd like to take voice lessons."
Performer she'd die to work with: Celine Dion
Must-see TV shows: "Pretty Little Liars" and "The Lying Game"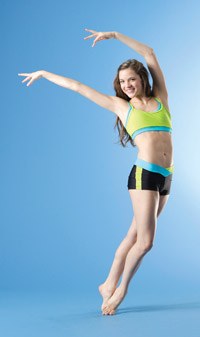 WHAT PEOPLE ARE SAYING ABOUT MEGAN:
Allison Thornton, Megan's teacher at The Dance Club: "Megan has the body that every dancer dreams of: long legs, beautiful feet, great extension. But the best thing about Megan is that she knows how to use it all. She works really hard, and as good as she is in rehearsal, she's even better onstage. Megan is very humble. She always has a smile on her face, she gets along with the other girls and she's easy to work with. She's a good person who has been blessed with great talent."
Joanna Numata, street jazz instructor at Broadway Dance Center: "The first thing I noticed about Megan were her beautiful lines. She also had a really good, positive energy during class. She took direction and corrections well, which is so important."
Love Megan? Go to dancespirit.com//cms to vote for her!
Click here to read all about Alyssa Ness!
Click here to read all about Hannah Bettes!
Jun. 15, 2012 09:28PM EST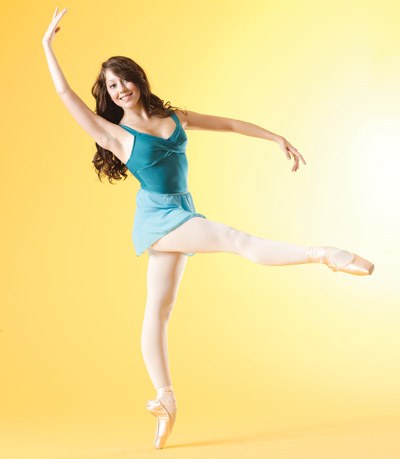 If you pictured a dream ballet dancer, you'd be seeing Hannah Bettes. The 16-year-old has gorgeous facility: impossible, effortless flexibility and crescent-moon feet. But watch her move, and it becomes clear she's not just a Ballerina Barbie. She's a smart dancer. When she gets a correction, it's immediately absorbed, processed and—boom—problem solved. Though Hannah's DS photo shoot was her first time modeling, she had an inherent understanding of what would look good on camera. Remarkably self-aware, she wowed the editors, pose after gorgeous pose. This is a girl with serious prima potential.
The last time DS caught up with Hannah ("You Should Know," January 2011), she had just started training intensively in ballet at Florida's renowned Next Generation Ballet at the Patel Conservatory, after spending several years dominating the jazz and contemporary competition scene with The Dance P.A.D. (then known as Deltona Academy of Dance). "I kind of flipped over to ballet," Hannah says. "While I was still at my comp studio, I won the silver medal at the World Ballet Competition, I went to the School of American Ballet's summer program and I did The Nutcracker. Eventually I was like, Yeah: Ballet is what I want to do."
Initially, Hannah liked that ballet was a constant quest for perfection. But now, after a few years at Patel, she's discovering another side of the artform. "I really enjoy the acting part of it, becoming different characters in different ballets," she says. Her dance dream used to be joining New York City Ballet, with its repertoire of neoclassical works by George Balanchine. "But my perspective on everything has changed," she says. "I want to go really classical now. I realized that in companies like The Royal Ballet and Paris Opéra Ballet, you get to try out Balanchine, but you get to do Swan Lake and Giselle, too. I also have a more classical body. Balanchine dancers tend to be taller; I'm only 5' 2"."
Hannah's well on her way to her classical dreams: In April she won the Senior gold medal at Youth America Grand Prix finals in NYC, and she'll head to London's Royal Ballet School this fall, thanks to a scholarship she won at the Prix de Lausanne in February. "I miss the fun energy of studio competitions sometimes, but ballet competitions like Lausanne are crazy—doing well at one of them can change your life," she says. Her visit to Lausanne, Switzerland, for the Prix also gave Hannah her first taste of the European dance scene. "It's a totally different atmosphere," she says. "Ballet is so well-known and respected in Europe. There's more opportunity. I can see myself ending up over there."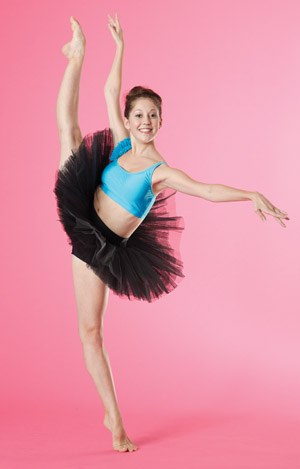 FAST FACTS:
Birthday: March 26, 1996
First thing she does in the morning: "I usually sit on the couch for an hour, just to wake up."
Most-played on her iPod: "Skinny Love" by Bon Iver
Three words that describe her: "Adventurous, outgoing, happy"
Last thing she does at night: "I like to go on Tumblr. I follow a bunch of my friends' blogs, and I have my own Tumblr now—it's all dance stuff and inspirational quotes."
Strangest thing in her dance bag: "I have one of those things to stretch your straddle—it looks like a giant rubber band."
Must-see TV shows: " 'Grey's Anatomy,' for sure. I know most people have given up on that show by now, but I still love it!"
Dream dance role: "Probably Giselle. The ballet has such a beautiful, moving story. I love watching Alina Cojocaru's Giselle online."
Dance crush: Sergei Polunin (former principal dancer with The Royal Ballet)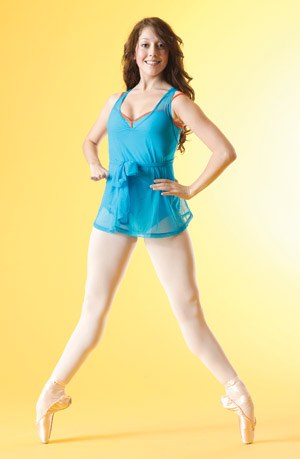 WHAT PEOPLE ARE SAYING ABOUT HANNAH:
Peter Stark, Hannah's teacher at Next Generation Ballet at the Patel Conservatory: "Hannah has extraordinary flexibility. When she lifts her leg, it just keeps going up. But she's committed to the artistry of classical ballet, as well as the gymnastics of it. She's learned how to make decisions about placement that create the best line and enhance her musicality. I've never seen Hannah lose her temper and I've never seen her cry. She's not motivated by the short-term goal of a medal—she's motivated by the long-term process of becoming a great dancer. Thanks to her experience with competitions, she knows she won't win every time. And when she doesn't, she just says, 'OK, next.' "
Matthew Powell, ballet instructor at Broadway Dance Center: "Hannah has beautiful legs and feet, and with her extension comes amazing control, which is a rarity. In class she was very upbeat and positive and always engaged in the corrections I gave her."
Think Hannah's the best? Go to dancespirit.com//cms to vote for her!
Click here to read all about Alyssa Ness!
Click here to read all about Megan Skalla!
Jun. 15, 2012 07:55PM EST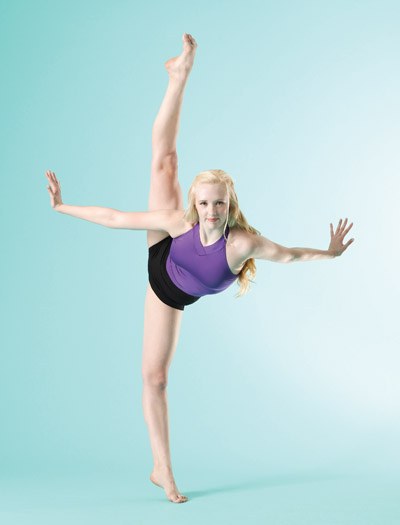 "You'll never dance again." Those four small, terrifying words would change Alyssa Ness forever. She was 14 and dominating the competition scene, placing in the Top 10 at every Nationals she attended, even winning the mini and teen titles at West Coast Dance Explosion. But suddenly, she found herself with two torn ligaments in her ankle. She knew it was bad, but never dancing again? That was unfathomable. Luckily, a second doctor had a less ominous diagnosis: She'd need surgery, tons of physical therapy and a year without dance.
Now 17, Alyssa says that year away from the studio and the stage altered her outlook on dance. "Being out for so long made me appreciate dancing so much more," Alyssa says. "Before my injury, I was caught up with winning titles and being the best, but now I dance because I truly love it." And when you see her onstage, that's more than apparent. With impeccable musicality and Gumby-like limbs—plus a drive and focus well beyond her years—Alyssa has all the ingredients for success.
Born and raised in Ramsey, MN, Alyssa began taking classes at Northland School of Dance when she was just 2 years old. "They were the only school that took dancers that young," she says. But NSOD turned out to be—and is still—a great home for her. She started with tap and ballet, adding jazz, lyrical and ballroom classes later on. She credits NSOD studio owners Corrie Rolf Dunn and Teresa Rolf as her dance mentors: "They know me better than I know myself," she says. In addition to taking classes at NSOD, Alyssa commutes more than an hour each way to high school at the prestigious Saint Paul Conservatory for Performing Artists.
Now, whether she's taking class or tearing up the stage, Alyssa makes one thing clear: You will watch her. The hours spent honing her technique have clearly paid off. Her ability to highlight even the smallest nuances of the music guarantee you won't take your eyes off her.
So what's next for this captivating performer? While she plans to audition for the dance programs at The Juilliard School and Marymount Manhattan College in NYC, her injury and recovery process have inspired her to pursue a degree in physical therapy. But no matter what, Alyssa will keep dancing. "I love that I can inspire myself and others through dance," she says. "It's such a beautiful thing."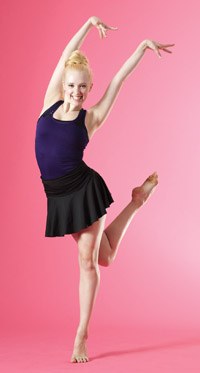 FAST FACTS:
Birthday: March 19, 1995
Most-played on her iPod: "Single Ladies (Put a Ring on It)" by Beyoncé
Something people don't know about her: "I have a chin phobia. I don't like when people touch my chin or their own chin. One time my ballet teacher adjusted my chin and
I flailed my arms, almost hitting her in the face."
Favorite foods: Red velvet cake and cookies-and-cream ice cream
Dance crush: Travis Wall
Three words that describe her dancing: "Genuine, technical, captivating"
Favorite dance movies: Burlesque and Center Stage
Favorite actor: Jim Carrey
Favorite dancer of all time: Commercial and contemporary dancer Chaz Buzan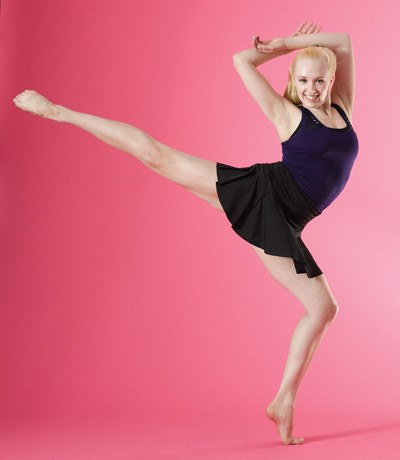 WHAT PEOPLE ARE SAYING ABOUT ALYSSA:
James Kinney, musical theater instructor at Broadway Dance Center: "She attacks choreography from such a pure place in her body and understands
it immediately. Alyssa is ferocious in her movement."
Teresa Rolf, Alyssa's teacher at Northland School of Dance: "Alyssa is a dance teacher's dream. People describe Alyssa as talented, hard-working, exquisite, humble and an excellent role model. I appreciate her dedication and the wonderful example she sets for the younger students. She takes nothing for granted and proves over and over again that you can be a brilliant dancer and remain humble. Alyssa is not only a good dancer, she's a good person."
Think Alyssa should be on the cover of DS? Go to dancespirit.com//cms to vote for her!
Click here to read about Megan Skalla!
Jun. 15, 2012 01:32PM EST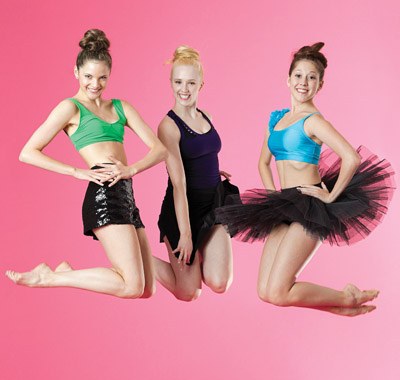 Megan, Alyssa and Hannah (Photo by Nathan Sayers)
Each year, the Dance Spirit editors spend hours watching the videos dancers have uploaded in the Cover Model Search competition on dancemedia.com. And while that's always entertaining—you superstars have some great technique and stellar stage presence!—what we really look forward to is the week when the three editor-selected finalists travel to NYC to take classes at Broadway Dance Center, pose for a DS photographer, catch a Broadway show and show off their solos.
So when Hannah Bettes, Megan Skalla and Alyssa Ness arrived in Manhattan, we couldn't wait to get to know them better. Naturally we'd done our research beforehand: We knew Hannah was the ballerina, Megan was the sweet one from Utah and Alyssa was the alluring blonde. We knew they collectively had some of the pointiest feet and longest, bendiest legs we'd ever seen, and we knew they were all talented, hard-working and oh-so-dedicated to dance. What we didn't realize was just how much these three would shine in class, light up in front of the camera and go full-out when performing. Let's just say we were pleasantly surprised. This year's finalists are going places, starting—for one of them—with the October cover of Dance Spirit.
Now the decision is in your hands—and we're glad, because if we had our way all three would be on the cover together. Read about Megan, Alyssa and Hannah, and then go to dancespirit.com//cms to watch their solos and to see even more photos. Pick your favorite (good luck!) and cast your vote beginning June 15.
Click here to read all about Alyssa!
Click here to read all about Hannah!
Click here to read all about Megan!
Vote for your favorite finalist at dancespirit.com/cms!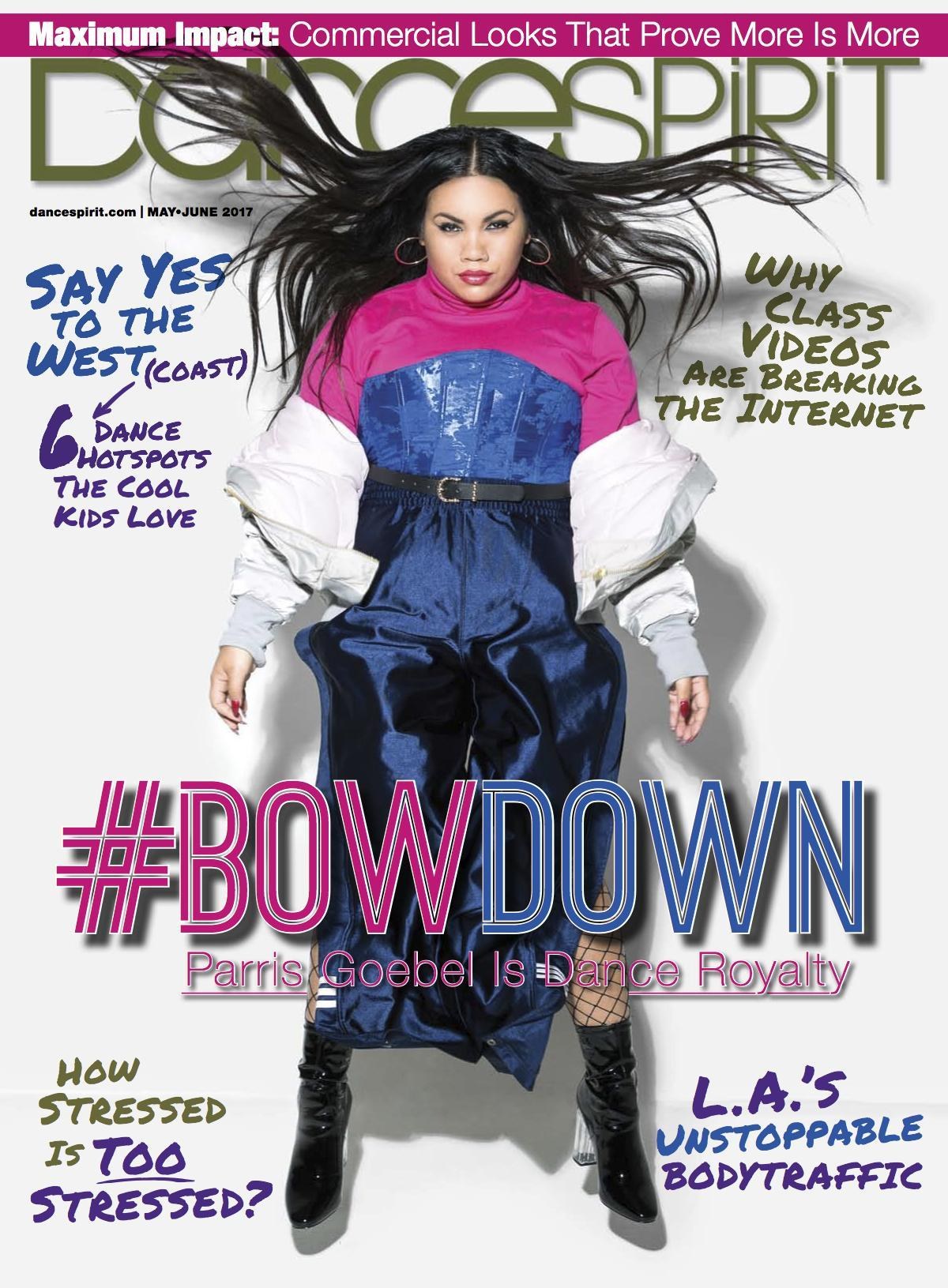 Get Dance Spirit in your inbox