Mar. 23, 2017 08:52AM EST
So, you know that Dance Spirit has an iPad app. And we've told you that it's awesome. But I wanted to give you a sense of just how awesome it really is—by showing you some of its coolest features.
Let's begin with the March cover, shall we? At first glance, it looks pretty much the way it does on newsstands: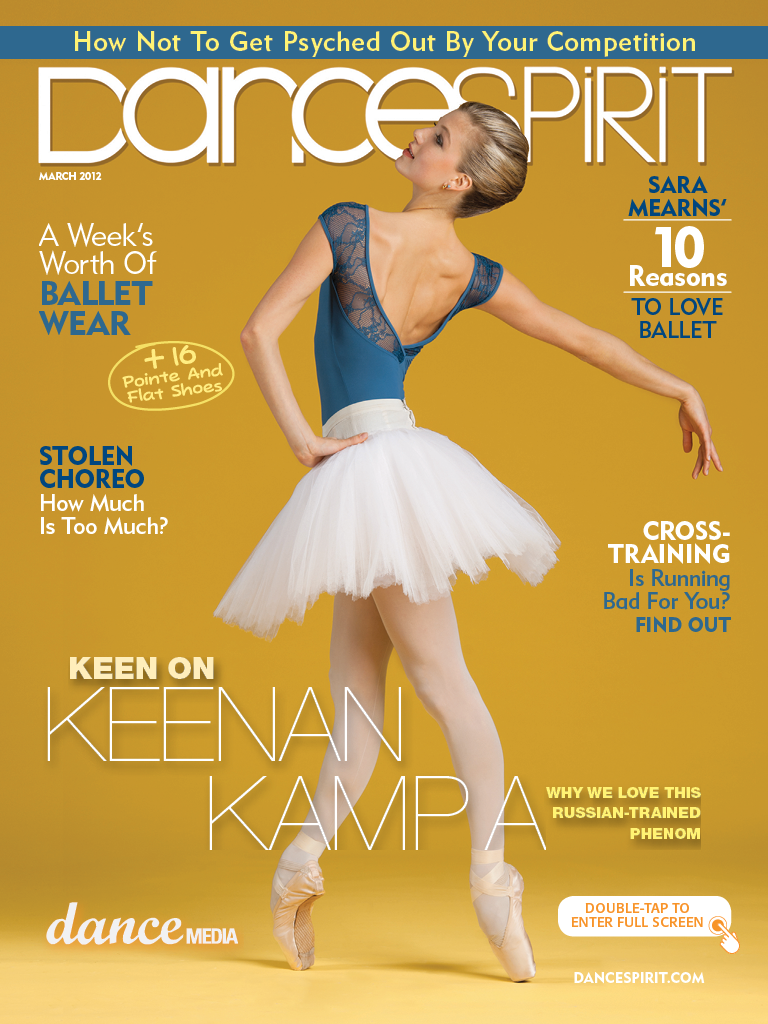 But say you want to enjoy that gorgeous photo of Keenan Kampa minus the cover lines. No problem—just tap two times, and voila!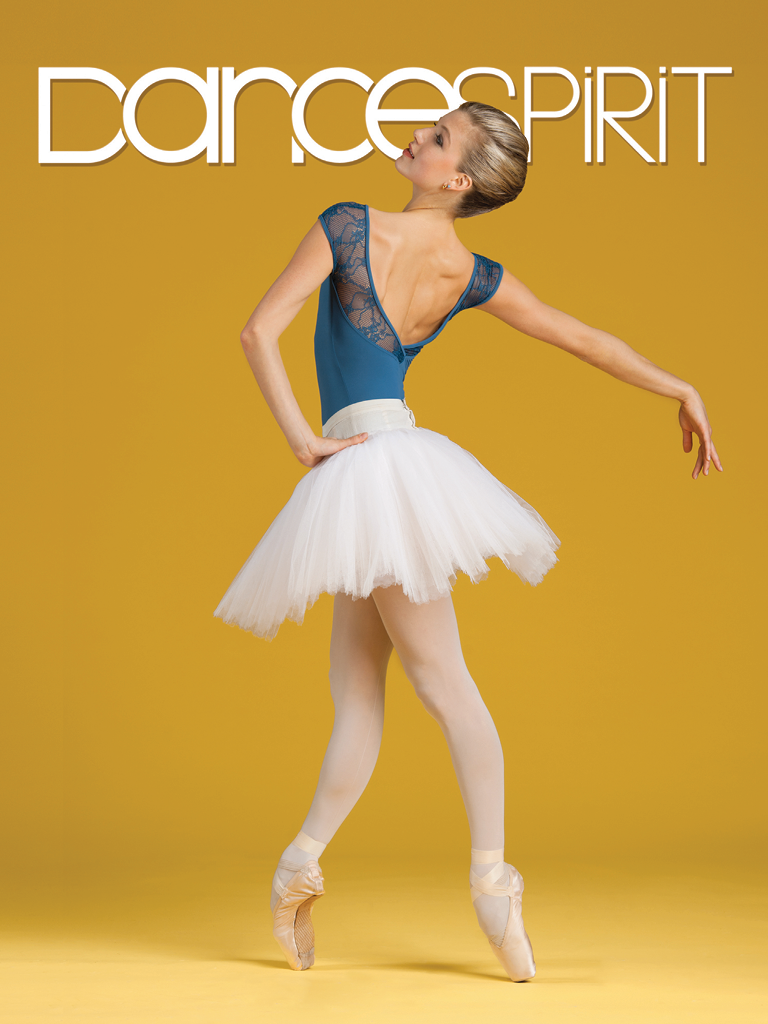 Since Keenan is amazing, let's jump to her cover story—which is easy to do, thanks to the oh-so-handy navigation bar: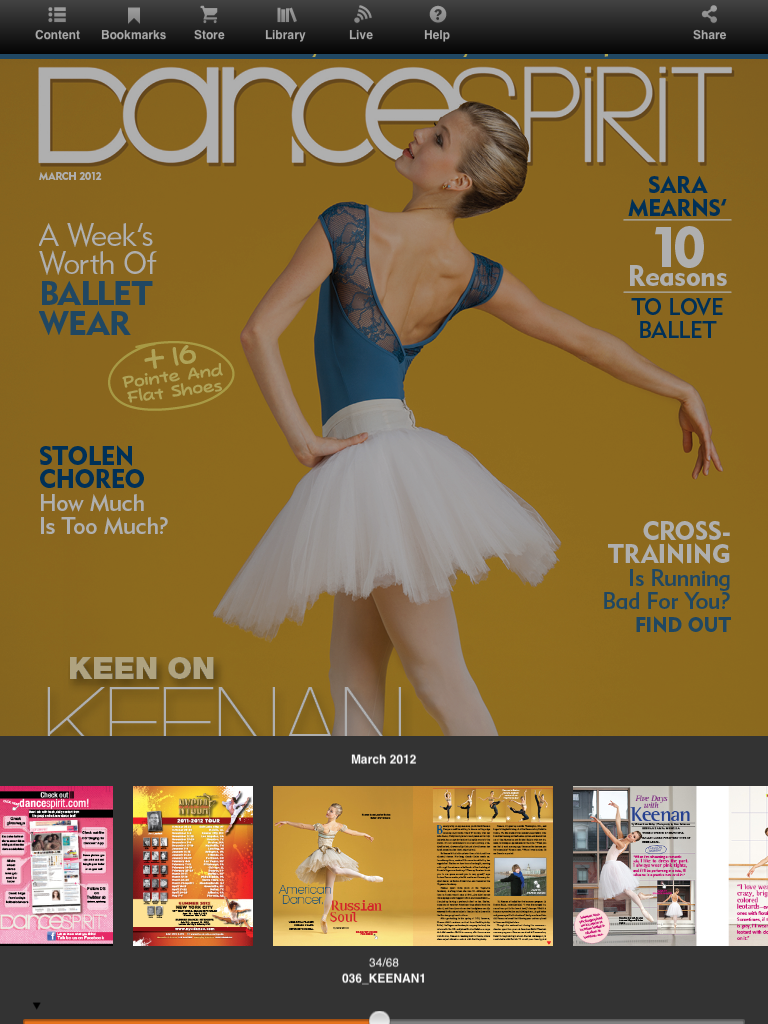 So now we're in the cover layout. We took so many gorgeous photos of Keenan that, to cram 'em all into the print version, we had to make them on the small side. But say you want to see a larger version of this guy: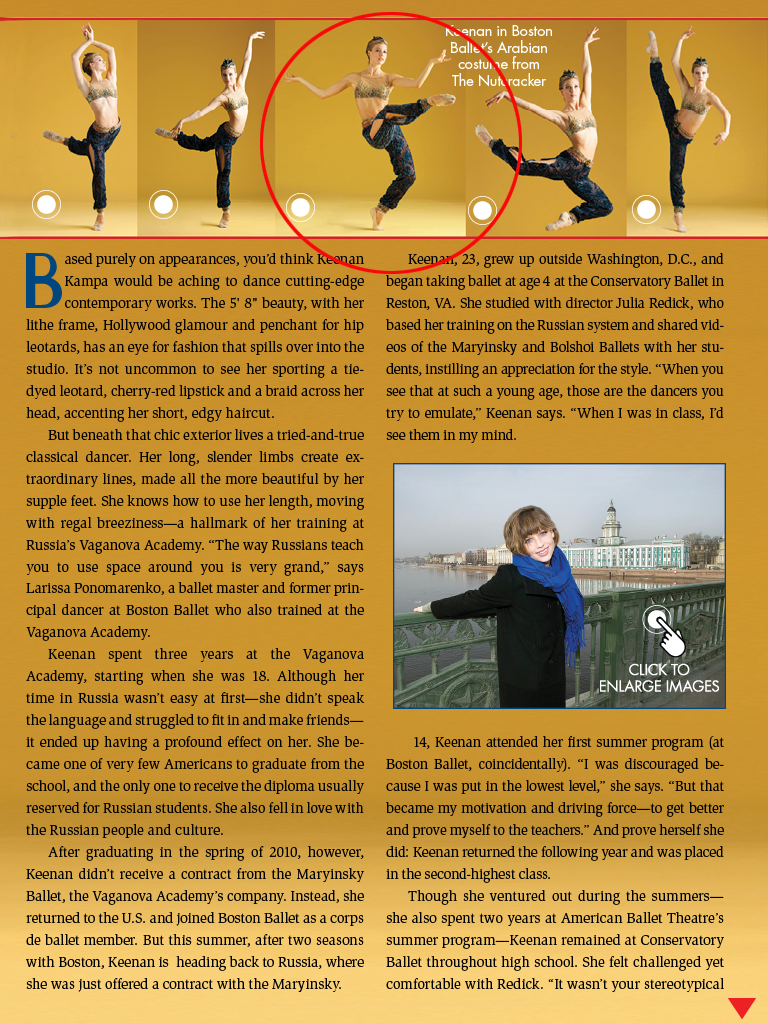 Can do! Just tap to expand that (and any other) photo: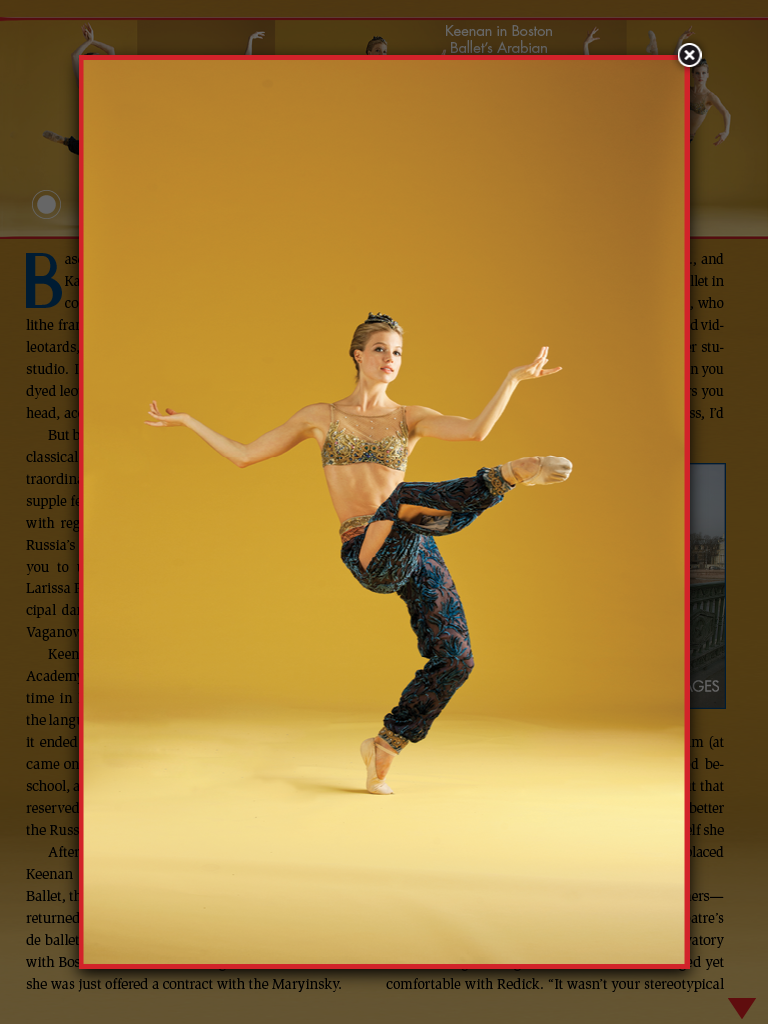 Pretty neat, right? Same thing goes for Keenan's lovely fashion images: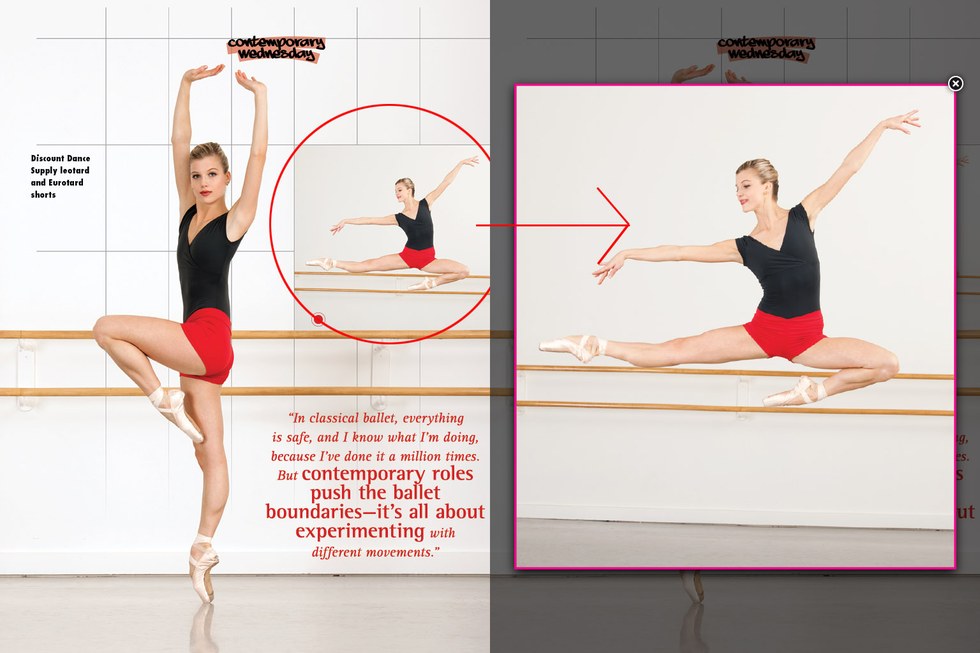 And the fun doesn't end there. Did you love our ballroom story, "Find Your Frame"? You'll love the iPad version even more, because it has little Easter-egg tips scattered throughout. Tap on "Tip #1"...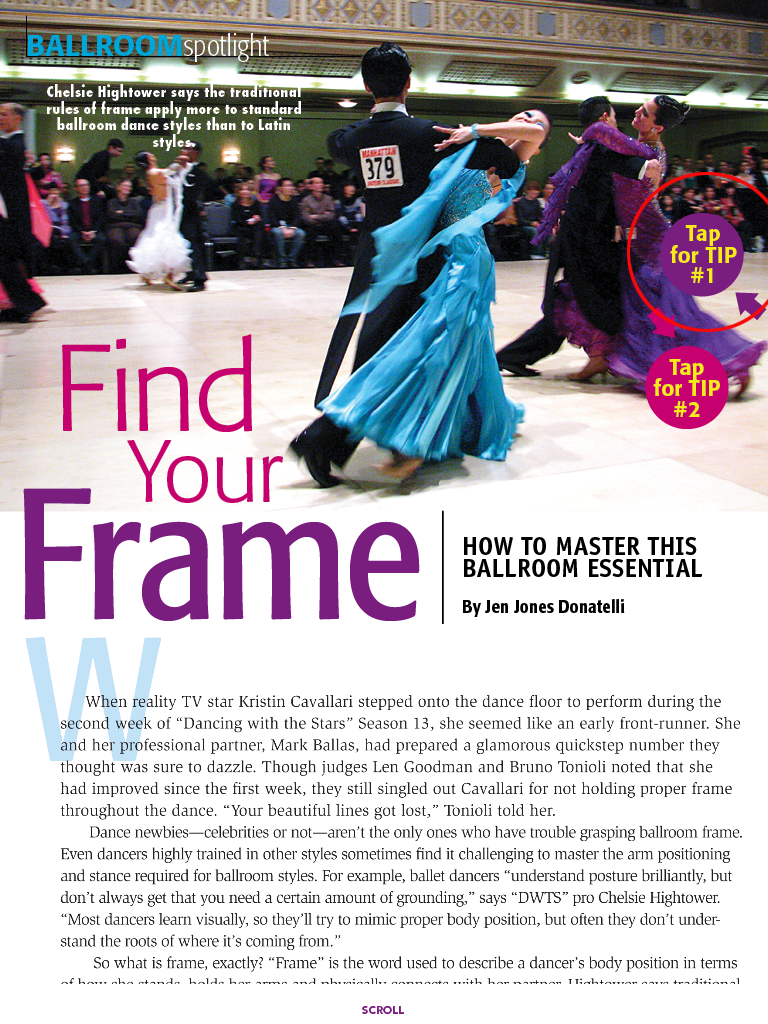 ...to find out all about the ballroom frame's four points of connection: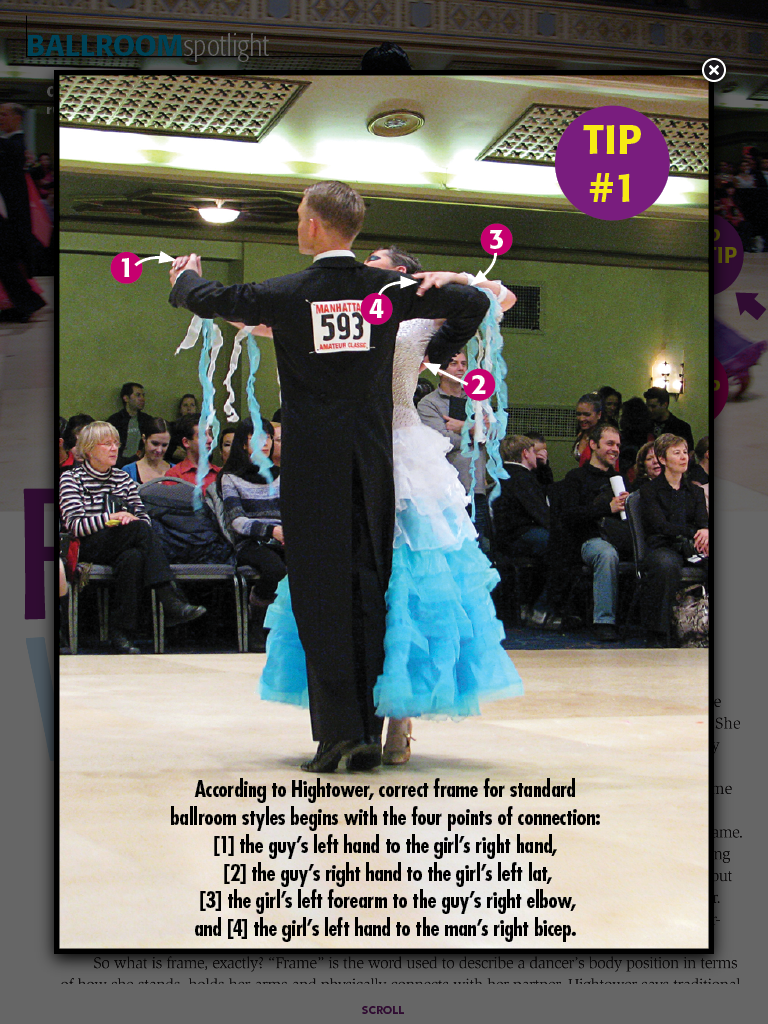 Technology is fun! And this isn't even half of what the DS app has up its sleeve. (Seriously—I keep discovering more and more cool features.) Intrigued? Find the app today at the iTunes store—or, from your iPad, go to "Newsstand" and search for "Dance Spirit."
Mar. 23, 2017 08:38AM EST
For the past two days, DS managing editor Rachel Zar and I have been behind the scenes at the NYC auditions for Season 9 of "So You Think You Can Dance." If you thought the competition was tough last year, you'll be floored by the talent of the upcoming season. From contemporary to ballroom to hip hop—these dancers can do it all.
But being well-rounded doesn't mean a ticket to Vegas—especially with the judges (Nigel Lythgoe, Mary Murphy and Tyce Diorio) cracking down on mediocre performances. Here's Rachel's quick recap of the judges' feedback to contestants:
1. Be a sponge. When the judges give you feedback, soak it all up, work on those things throughout the year and audition next season.
2. Use your face! If you don't connect with the judges, you're not going straight to Vegas.
3. If you're young and don't have a lot of emotional baggage, take an acting class so you can learn to convey emotion onstage.
4. A series of steps, poses and tricks is not dancing.
5. After you've auditioned, don't ask for one more chance to prove yourself. The audition is your chance—use it to show off every style that you have under your belt.
6. Don't audition with another dancer unless you've actually prepared something together. Just dancing side by side and competing for the judges' attention will only confuse them and get you sent home.
Now that you've taken those lessons to heart, take a behind-the-scenes look at the NYC auditions:
Feb. 22, 2017 03:14PM EST
As a Valentine's Day special event last week, the Philadelphia Dance Center invited aspiring ballerinas' dads to take class. The results were, predictably, ridiculously funny—and totally endearing.
So very many creative variations on a piqué turn:
Tchaikovsky's "Waltz of the [Dads]":
You GUYS. The tutus! I just can't. It's too amazing.
It's also worth pointing out that PDC invited moms to take a hip hop class last week, too—and, uh, they kinda killed it. Werk it, moms!
How do you think your parents would do in your dance classes? Let us know in the comments!
Dec. 29, 2016 12:00PM EST
It's that end-of-December time when everybody likes to reflect on the past year, and we at Dance Spirit are no exception. 2016 has been a weird one for the world generally, but a pretty great one for DS specifically: Over the last 12 months, we've had the privilege to put no fewer than 18 world-class dancers on our cover. And one of the best things about featuring fabulous dancers is that we tend to get whole messes of fabulous photos at our cover shoots—more than we could ever fit in the magazine.
Keep reading...
Show less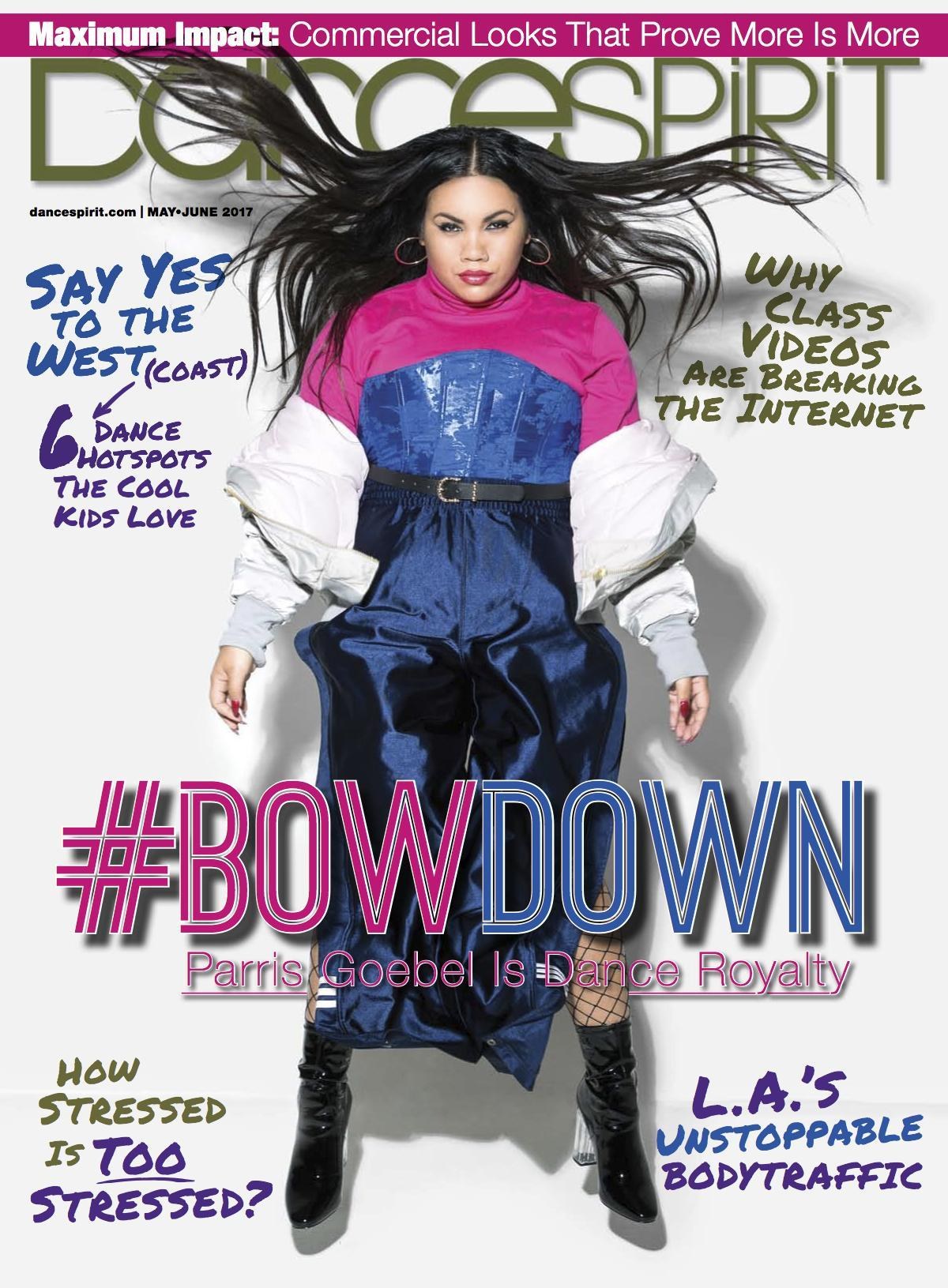 Get Dance Spirit in your inbox