How To
Mar. 23, 2017 02:15PM EST
A perfectly synced-up DanceMakers of Atlanta routine (Propix, courtesy DanceMakers of Atlanta)
We've all gaped at those YouTube clips of dancers executing fiendish fouetté sequences, complete with doubles, triples and spot-changes, in astonishing unison. When it comes to wowing a crowd, there's nothing quite like unison movement—and when it comes to dancing in unison, "perfect synchronization is what carries the vision of the choreography," says University of Cincinnati Dance Team coach Jennifer Bernier.
Keep reading...
Show less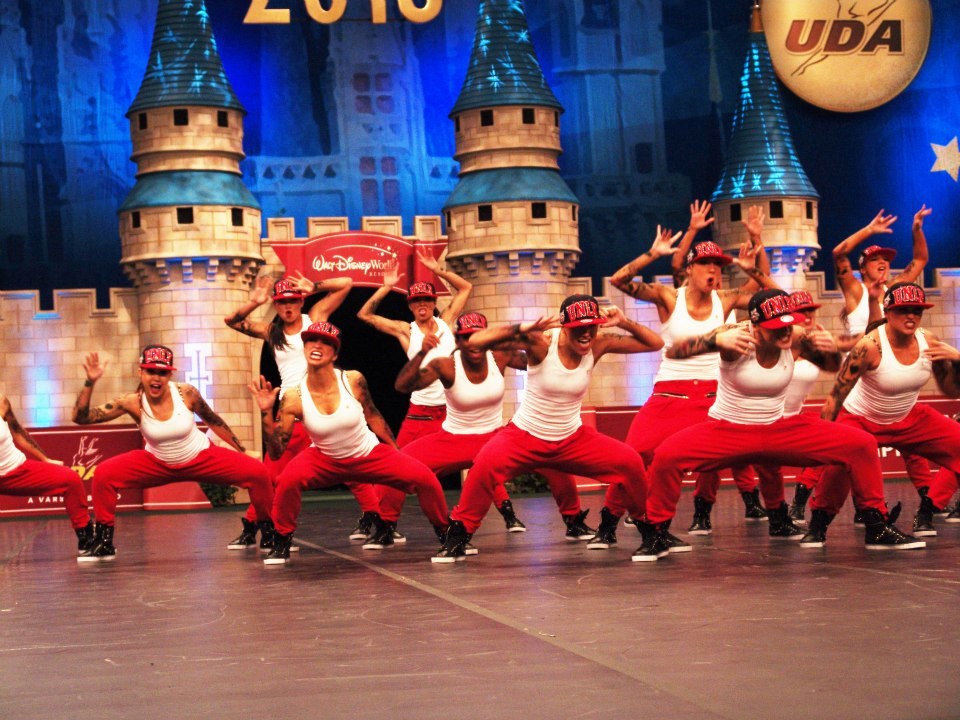 Are those tattoo sleeves? Yes—yes they are. UNLV sure showed us that dance team girls can get funky!
Last weekend, college dance teams across the country headed to Orlando, FL to compete at the Universal Dance Association College Dance Team National Championship. And boy, was the competition tough! In the end, quite a few new names earned those coveted top spots in Division 1A, including Arizona State University and University of Nevada-Las Vegas. (But the reigning jazz and pom champs from University of Minnesota Dance Team held onto their titles—and just wait until you see their routines!)
Here's a quick look at the Division 1A results:
Jazz
1. University of Minnesota
2. Arizona State University
3. University of Tennessee
4. Florida State University
5. The Ohio State University
Hip Hop
1. University of Nevada-Las Vegas
2. University of Cincinnati
3. Louisiana State University
4. University of Memphis
5. Arizona State University
Pom
1. University of Minnesota
2. University of Cincinnati
3. University of Nevada-Las Vegas
4. University of Memphis
5. The Ohio State University
A huge congrats to all the teams that competed! I know how much time and effort it takes to get ready to compete—and you all deserve a much-needed break. Click here for a full list of results and to see video of all the teams.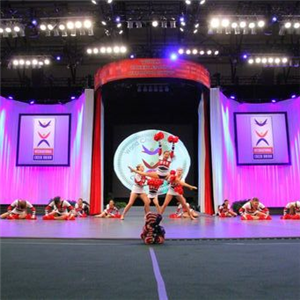 Think your dance team is among the best of the best? Yes, you say? Then, your team needs to apply to represent Team USA at the 2013 International Cheer Union World Championship!
Last year, teams from around the world (Japan, Italy, Ukraine, Norway, Chile, Nigeria!) met in fierce competition at the world championships in Orlando, FL. The University of Memphis Dance Team represented the USA, bringing home the gold in Team Jazz and the silver in Team Hip Hop.
The audition process is super easy, so you've got nothing to lose. You simply fill out the application, pay a small fee and send in a video of your team killing it. Click here for all the details.
Check out this video of the 2012 Team USA's hip-hop routine.
Mar. 23, 2017 04:47AM EST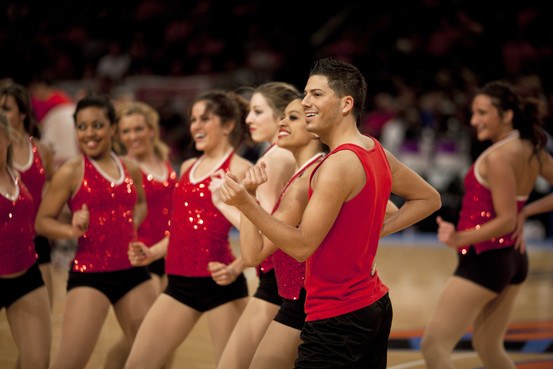 Pretty much any guy who dances is used to being outnumbered by women. But for Chris Klein, a student at St. John's University who was recently profiled in the Wall Street Journal, that differential is particularly intense: He's the only man on the school's dance team. And the dance team world as a whole is almost universally female.
The WSJ quotes UDA program director Catherine Morris saying that the number of guys on dance teams hovers around 5%; I'd wager it's even smaller. For people like Chris, that means good things and bad things. Good, in that they're pretty much guaranteed to get extra attention wherever the team goes. Bad, in that they might not ever quite fit in.
But about not fitting in: I've frequently wondered why there weren't more guys on dance teams. The WSJ story talks about issues involving pom work and costumes—but are those really so insurmountable? And while dance teamers should never be confused with cheerleaders, it's true that dudes have been on cheerleading teams for years. What if the guy-girl ratio were more even? Would it ruin the whole dance team aesthetic? Or would adding a bunch of men—assuming, of course, that they were as technically strong as the ladies—take things to a new level?
Guys on dance teams. What are your thoughts?


Get Dance Spirit in your inbox