Illustration by Dniella Ferretti
For 16-year-old Amanda*, dance is everything: her passion, her escape from the daily grind, and her career goal. Her parents see things differently. "I have siblings who are active in sports," Amanda says, "and my parents would rather I play soccer or basketball. They don't see dance as something I can earn a stable living from in the future. They often tell me I should just quit."
Some parents aren't able to, don't know how to, or choose not to give you the kind of support you need to thrive in the studio. And when your parents are adding stress to your life, rather than alleviating it, there's a lot at stake. "Dancers who don't have the support of their parents might struggle with self-doubt," says Dr. Linda Hamilton, a former dancer with New York City Ballet and a clinical psychologist specializing in the performing arts, "while those whose parents are too involved can crack under the pressure." Whether your parents aren't there when you need them or they're always there, practically smothering you, try these tips to improve your situation.
Keep reading...
Show less
Amanda LaCount (photo by Rich Clark Photography, courtesy LaCount)
From dancing in music videos (including Katy Perry's "Swish Swish") to performing on reality TV shows (including "Dancing with the Stars" and "The Voice"), 17-year-old Amanda LaCount is already conquering the commercial scene. If you've ever seen her dance, you understand why: She's a hard-hitting phenom with major stage presence. But in an industry where not having the "right" look can jeopardize your career, Amanda's also blazed her own path by accepting her beautiful curvy body the way it is.
Amanda's never let body-shamers discourage her from going after her dreams. She hopes that by breaking the "dancers are skinny" stereotype, she'll give others the courage to highlight their own unique features rather than hiding them or changing them to fit repressive industry standards. She's even started a campaign, #breakingthestereotype, to inspire artists of all shapes, colors, and sizes to dance for themselves.
We caught up with this dancing maverick to get her advice on cultivating body confidence in a world that's obsessed with the "perfect" body.

Keep reading...
Show less
via @fameandpartners on Instagram
Larsen Thompson's done it again. And by "it" we mean she's slaying the fashion world with her fierce dance moves. The dancer turned model is featured in a new ad for the clothing line Fame and Partners, where she makes dancing in elegant evening wear look as effortless as a plié.
Keep reading...
Show less
Photo by Erin Baiano
We've all seen the videos on Instagram: a professional ballerina, casually perched atop a BOSU ball, développé-ing like it's no big deal. When done properly, BOSU ball exercises are both insanely impressive and incredibly effective for strengthening your core, ankles, and overall stability. Dance Spirit turned to Joel Prouty, a NYC-based personal trainer and injury prevention/exercise-conditioning specialist, for his top three BOSU ball moves, ranging from easy to hard.
Photos by Erin Baiano. Modeled by Lauren Post, dancer with American Ballet Theatre.
Keep reading...
Show less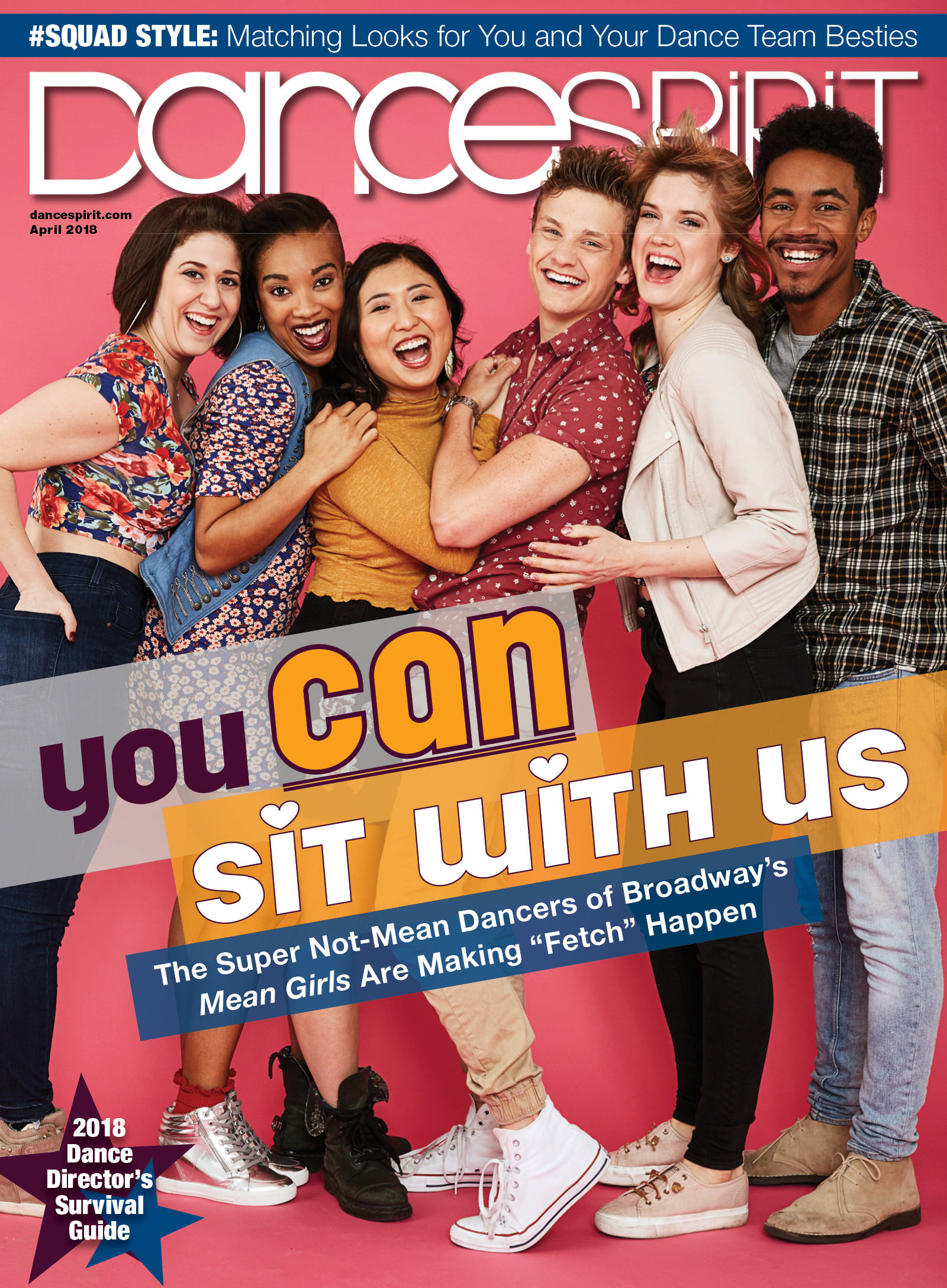 Get Dance Spirit in your inbox