Apr. 25, 2017 05:55PM EST
Team Girl Group vs. Team Boy Bands

I'm a sucker for lots of things, but specifically coordinated outfits, giant neon signs that say "Ladies Night" and the iconic TLC masterpiece, "No Scrubs." Seeing as the Team Girl Group dance had all of those things, it's getting a big shoutout. Team Boy Bands gets one, too, because they were equally as amazing, and it's not their fault they had #NoScrubs to dance to.
Normani and Val's Salsa

To say this dance was a highlight is an understatement—Normani can bring the heat. She and Val were living their best life out there. Her dancing skills are amazing to begin with, but her performance skills are literally beyond. The duo easily executed some super-tricky partnering and flips for a score of 38/40.
Heather and Maks' Rumba

If you look up "Perfect Rumba," chances are the example would be this video. Maks Chmerkovskiy is the definition of an attentive and trustworthy partner. Seriously, this dance was incredible. Every moment was picture-perfect, every flick of the wrist and développé was precisely timed, and every step was fused with musicality. Naturally, the judges felt the same way and gave the pair a well-deserved 40/40.
But apparently, perfect scores mean nothing and everything is a lie: Heather Morris and Maks Chmerkovskiy, aka The Couple That the Entire World Thought Would Win, were eliminated. It's a whooooole new ball game in the ballroom, so be sure to catch next week's recap—it's bound to be a very interesting episode after this shake-up.
Keep reading...
Show less
Apr. 18, 2017 02:16PM EST
Yo current "Dancing with the Stars" competitors, we're really happy for you, and we're gonna let you finish, but last night Alfonso Ribeiro and J.T. Church had one of the best "DWTS" opening numbers of ALL TIME.
Seriously: If those two had a spinoff show in which they did nothing but dance their way through magical Disney fairylands, we would totally watch that. (And shoutout to J.T.'s equally adorable partner in crime, Gracyn French.) Thank you, Mandy Moore, for conjuring up this glitter-dusted Disney Night goodness:
On to the actual competition! In a surprise to pretty much nobody, rising favorite Normani Kordei continued her leaderboard domination, thanks to her ferociously fierce paso doblé with Val Chmerkovskiy to Mulan's "I'll Make a Man Out of You." For good measure, the duo was accompanied by Donny Osmond in his very sparkliest blazer, because why not.
Also unsurprising: The consistently excellent Simone Biles earned the second-highest score of the night for her contemporary number to "How Far I'll Go" from Moana. Strong and energetic as her performance was, though, we have to admit that we spent about 30 percent of it dying over singer Auli'i Cravalho, who's straight-up incredible.
While many of the other competitors gave fair-to-decent performances (we were especially into Heather Morris and Alan Bersten's sweet Frozen number), we'd like to use this space to discuss one of the stranger things we've ever seen on television: Nick Viall and Peta Murgatroyd as Not Sexy Pinocchio and Very Sexy Jiminy Cricket, respectively. Somehow it almost...worked? Never underestimate the power of a good pair of lederhosen, friends.
After the parade of Disney delights, Real Housewife Erika Jayne and partner Gleb Savchenko were sent packing—about right, but also a bit of a bummer after their strong Finding Dory-themed waltz. (Any Finding Dory performance that does NOT involve giant fish costumes is a win.) We cheered up quickly, though, when we heard that next week's theme will be Boy Band vs. Girl Group. 'Til then!
Keep reading...
Show less
Apr. 11, 2017 06:42PM EST
ABC might as well re-name this episode "All The Feels." Just about every dance was a genuine tearjerker—and, as a rule, I am so not a crier, y'all. That said, certain numbers stood out for amaaaaaaazing or awkward reasons. In keeping with the emotional roller coaster theme of last night, here are our (highly subjective) highs and lows from Week 4.
Low: Nick and Peta's rumba. Major props to Ms. Murgatroyd, not only for providing every last smidgen of the technique and sparkle in this bizarre Bachelor-themed version of "Shape of You," but also for putting up with Nick's gaze firmly fixed on the floor. Just when you thought things couldn't get more palpably awkward, Nick's fiancée Vanessa Grimaldi appeared at the end for a very long, very graphic smooch. No one wants to see that much PDA, "DWTS" producers. (But we love you, Peta. Keep fighting the good fight.)
High: Heather and Alan's cha cha. This number had all the ingredients for a perfect "Most Memorable Year": touching backstory all about family (cue the awwwwwww's), a deep connection to the song and—oh yeah—some seriously flawless fancy footwork! Plus the brief cameo appearance by Morris's real-life husband was more natural than some others on the episode. (Yes, I am giving you serious side eye right now, Nick.)
More highs:
Rashad and Emma's contemporary (I'm not crying, you're crying!)
Bonner and Sharna's foxtrot. Dance heals, y'all. For proof, check out the full video:
...and lows:
Erika and Gleb's disappointing cha cha. Spacey "stage presence" and a general lack of confidence doomed what could have been an AMAZING Madonna tribute number.
Mr. T getting sent home. I know he wasn't exactly slaying the competition, but what a cutie! I'll miss his enthusiasm and good-natured presence.
Keep reading...
Show less
Apr. 04, 2017 11:50PM EST
Ohhh, Vegas Night. We ❤️ you. The glitz. The glam. The flash. It's almost too much for our "Dancing with the Stars"-loving hearts to bear. Basically, ICYMI, last night's episode did not disappoint. The night kicked off with a fab opening number depicting a Vegas Bachelorette group and quickly turned into a super energetic dance party. Read on for our favorite moments.
First things first, I think we may have a new front-runner this season, ladies and gents. As much as we adore Heather Morris (and predicted a sweeping win for her), she may very well have some competition in fellow contestant Normani Kordei of Fifth Harmony fame. Kordei. Slayed. Last. Night. Her performance quality is insane and she's just so, so good. We dare you to watch her "Big Spender" foxtrot with partner Val Chmerkovskiy from last night and not be impressed.
That being said, Heather Morris (aka Brittany S. Pierce) gave us everything we ever dreamed of last night with her tango set to Britney Spears' "Toxic." Even the judges were awestruck and loved the musicality in the piece. Since Morris' partner Maks Chmerkovskiy is still out with an injury (pleaseee, feel better soon Maks! We miss you!), she danced again with Alan Bersten and their chemistry was significantly improved from last week. Provided Maks is able to dance again this season, I think it's safe to say that one of the Chmerkovskiy brothers will be leaving with that Mirror Ball Trophy (again).
At the end of the night, Charo and partner Keo Motsepe were sent home and we can't say we were surprised, but we sure will miss getting to watch Motsepe perform. What did you think? Was the right person sent home?
Tune in next week for the show's Most Memorable Year theme—which always promises to be a tearjerker—and check back here for our recap!
Keep reading...
Show less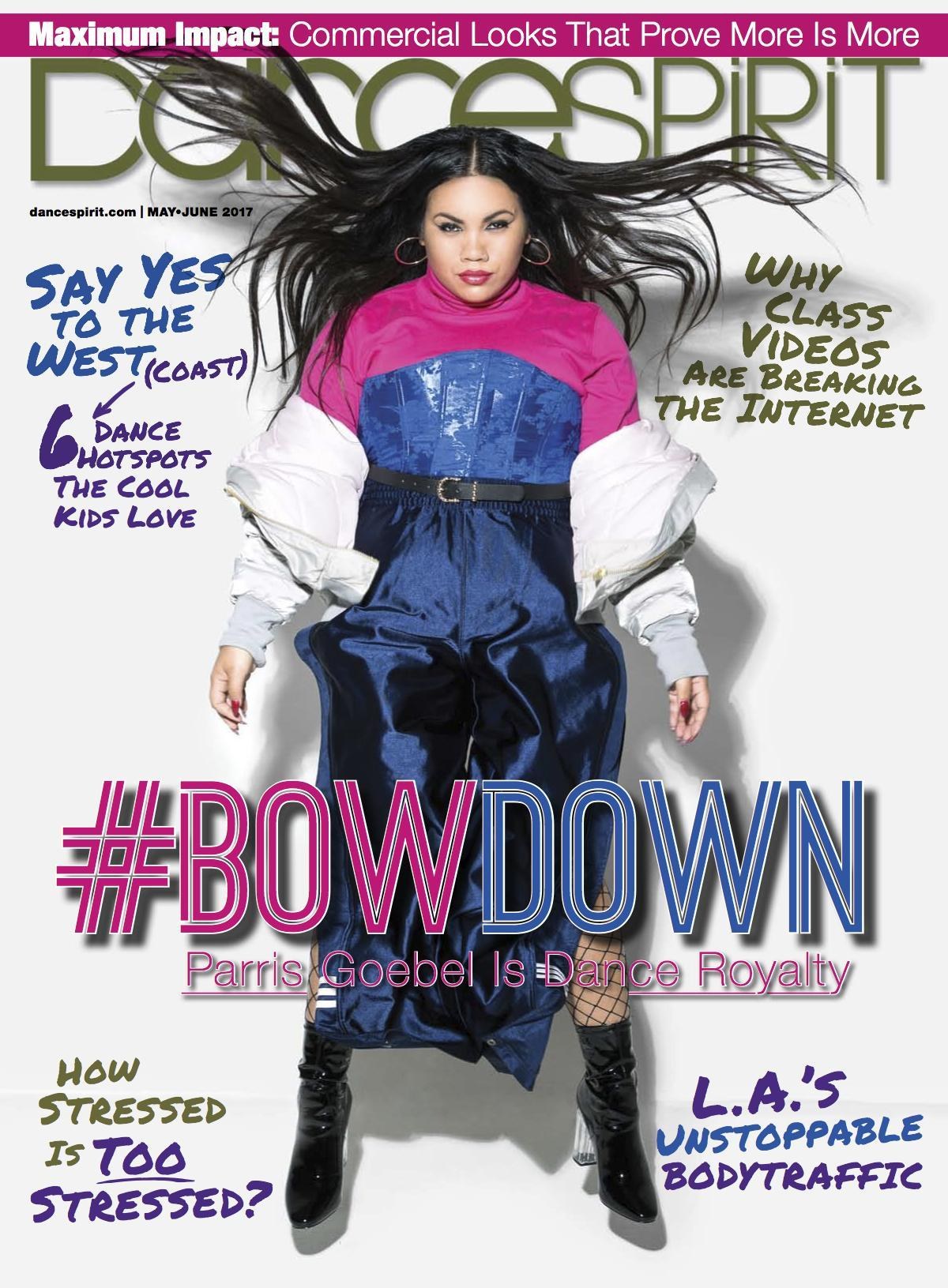 Featured College Dance Program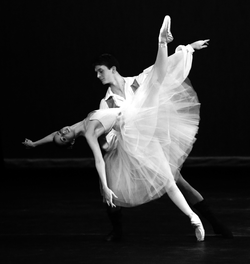 Get Dance Spirit in your inbox