Kalani, Kendall, and Chloe (courtesy Anne Watkins)
Our favorite drama-filled, dance reality show may have ended this past fall, but "Dance Moms" stars Chloe, Kalani, and Kendall aren't about to let that end their dance careers. In fact, these dancing kweens are taking their moves to a city near you with their Irreplaceables Tour! The girls are going all out for the three-week dance production, which is taking them across the country. And these dazzling dancers aren't just content with showing off their dance skillz—they want to pass along their tips and tricks in a dance workshop where they'll lead fans in stretches and dance routines from the show.
Dance Spirit caught up with Chloe, Kalani, and Kendall to find out what they love about tour life and where they see themselves five years from now.
Keep reading...
Show less
Tap up-and-comer Nicole Scimeca with tap icon Ray Hesselink (courtesy Gail Scimeca)
Tap has always depended on one dancer passing her knowledge down to another. So when you watch a famous hoofer perform, you're also seeing—and hearing—her tap heritage. "In tap, through a teacher or a mentor, you're not just learning the steps or rhythm," says Jared Grimes. "You're learning who you are. And that identity is crucial."
Which young tappers today are branching out while paying tribute to the tradition that has helped shape them? We asked some of the biggest names in tap to talk about the up-and-coming dancers who are carrying the style into the future.
Keep reading...
Show less
Ray Hesselink teaching a class at Steps on Broadway (courtesy Hesselink)
In "Sunday Candy," one of Caleb Teicher's popular "Chance Raps | Caleb Taps" videos, the Bessie Award-winning performer has as much to say with his upper body as he does with his feet. In one section, his hands whack the air in front of him as though he's at a drum set; in another, they point skyward to accent Chance the Rapper's lyrics with the precise lines of a jazz or musical theater routine. His arms help propel him off the ground for a one-footed wing, but also add style to a mambo-inspired step. The grace and musicality of his upper body in contrast to such busy footwork is a multisensory delight. It's also a lesson in how tap dancers can use their arms to their full potential.
With so much focus on your feet during tap work, it's easy to forget the importance of using your upper body properly. "You need your whole body in order to achieve the sounds you're trying to make," says Ray Hesselink, a popular teacher at Broadway Dance Center, Steps on Broadway, and the Juilliard School in NYC. "When you dance, you're sending your energy in multiple directions, so when you don't use your arms, there's a certain heaviness, a slump, to your dancing."
Keep reading...
Show less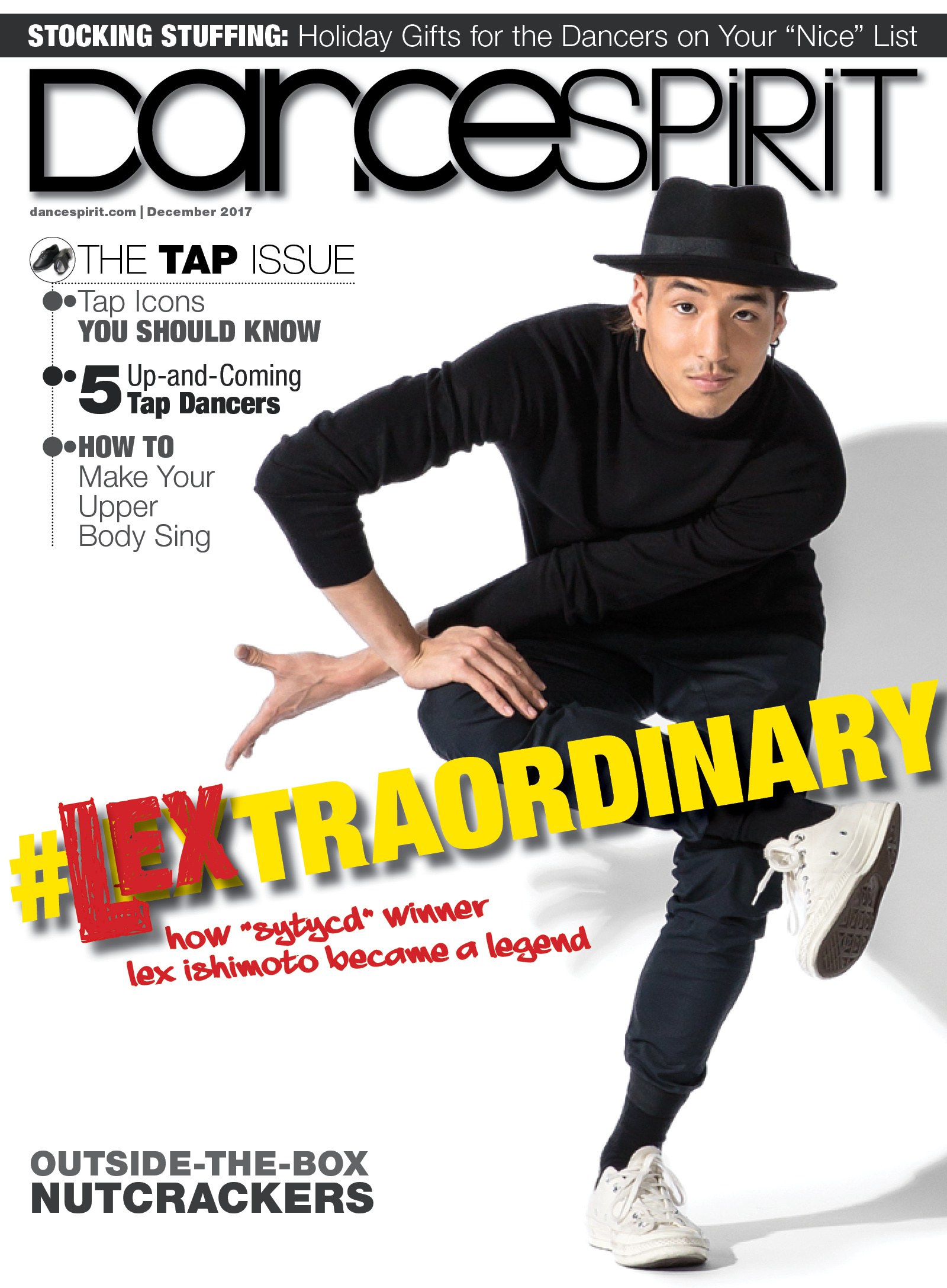 Get Dance Spirit in your inbox