David Hallberg in Nike (via WWD.com)
Keep reading...
Show less
Last night, "The Colbert Report" came to a close. But Stephen Colbert isn't one to go out with a whimper. Instead, the final episode of his genius political show featured an epic musical finale, with appearances by about a gagillion guest stars who sang and danced their little hearts out.
Prominent among them were none other than Lil Buck and David Hallberg—who, naturally, had the best dance moves of the entire group. (Hallberg even waltzed with Katie Couric, as one does when one is a dancer standing next to Katie Couric.)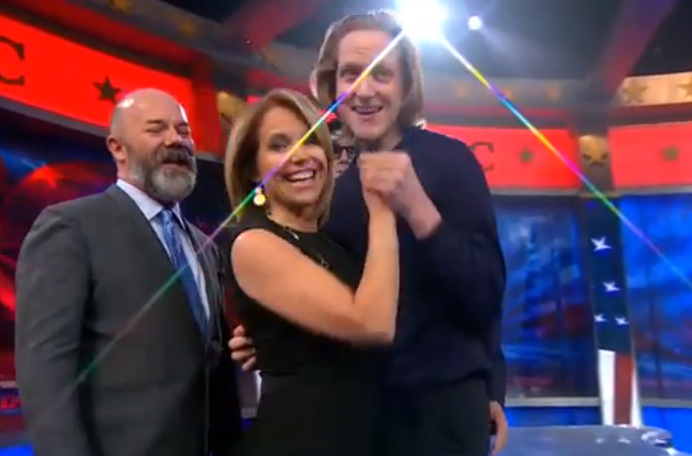 But who has better hair?
Seem a tad random? It isn't, actually! Both of the dance stars made memorable guest appearances on "The Colbert Report" in the not-so-distant past. Last year, Lil Buck walked Colbert through the entire history of Memphis jookin (which is totally fascinating), complete with demonstrations. And back in 2011, shortly after Hallberg announced he'd be joining Moscow's Bolshoi Ballet, he got Colbert to don tights for a little balletic duet. Bless you, Stephen Colbert, for calling attention to some of the coolest people in the often-overlooked dance world.
Check out last night's song-and-dance number below—and then take a little walk down memory lane and watch the original Lil Buck and David Hallberg segments. We'll miss you, "Colbert Report"!
The Russians are coming! The Russians are coming!
Actually, they're already here: Moscow's famous Bolshoi Ballet has arrived in NYC for more than two weeks of performances.
"Bolshoi" literally translates to "big"—which is perfect, because this company doesn't do anything small. They've brought three huge productions with them to the Big Apple: classics Swan Lake and Don Quixote, and an over-the-top man-candy festival known as Spartacus.
It's a chance for New Yorkers to see ginormous stars, especially the world-renowned Svetlana Zakharova.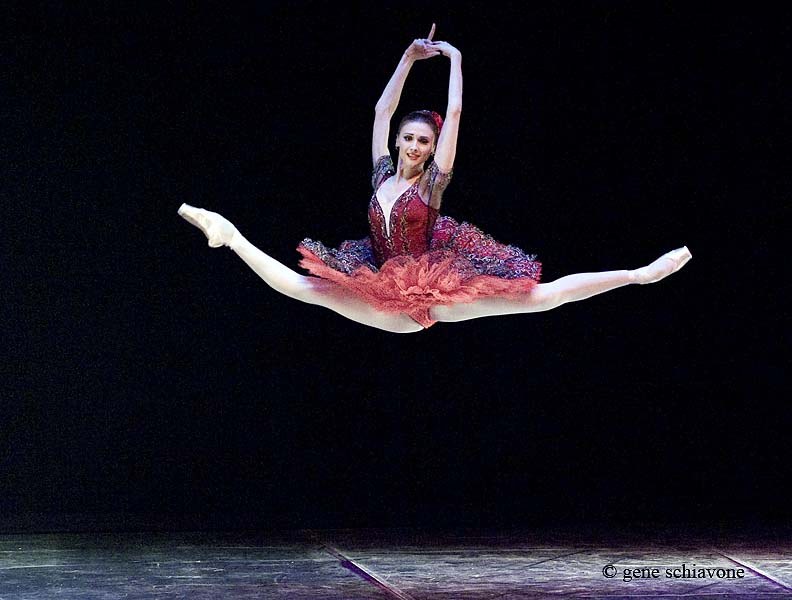 Zakharova being her usual unreal self in Don Quixote (photo by Gene Schiavone)
We'll also finally witness Zakharova's much-talked-about partnership with David Hallberg, the American Ballet Theatre star who's made the Bolshoi his second home.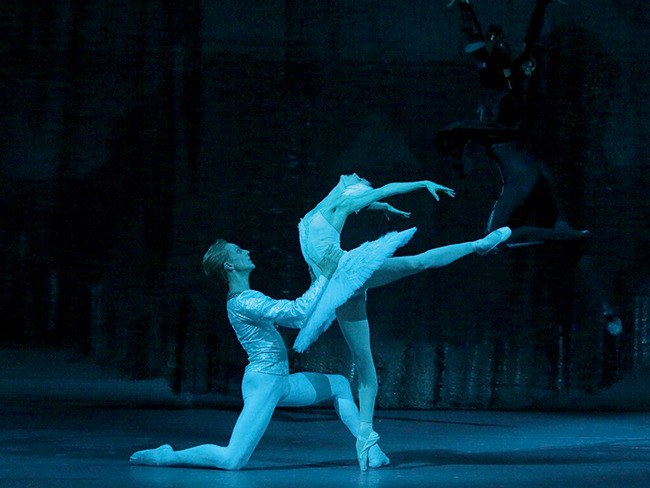 High drama: Hallberg and Zakharova in Swan Lake (photo by Damir Yusupov)
And we'll get a good look at up-and-comers like gorgeous Olga Smirnova, who at just 22 has already earned thousands of rabidly devoted fans.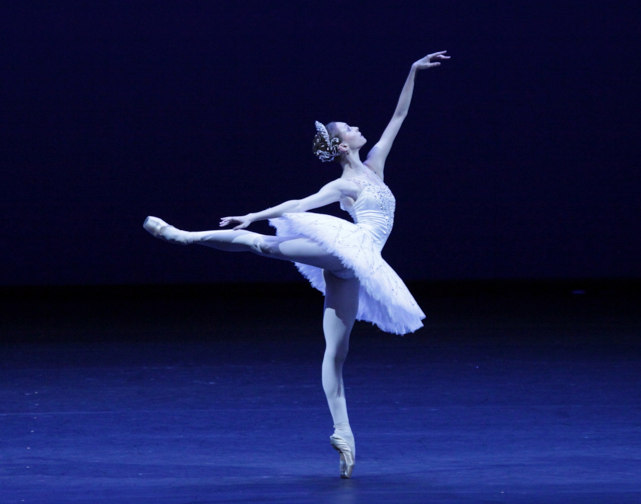 Classical perfection: Smirnova in "Diamonds" from Jewels (photo by Damir Yusupov)
Time for some real talk: The past couple of years haven't been so great for the Bolshoi. Early in 2013,  director Sergei Filin was attacked by a masked man who threw acid on his face, leaving Filin nearly blind. The resulting investigation revealed a lot of disturbing—sometimes downright scary—information about Bolshoi politics.
But Filin, who after many surgeries has regained some of his eyesight, is back at the Bolshoi's helm. (He was even a judge at the Youth America Grand Prix finals this spring.) And it's a good sign that most of the press the group has been getting recently concerns dancing, rather than scandal. Here's hoping that the company's ugliest moments are past—so we can get back to obsessing about its truly fantastic artists.
The Bolshoi Ballet performs through July 27 at Lincoln Center. Click here to learn more!
My ballet boyfriend David Hallberg has a new love Down Under, and it's low-key breaking my heart. Okay, I'll be a little less melodramatic (and maybe explain what I'm talking about): Hallberg, who's basically a real-life Apollo of ballet, has been recovering in Sydney ever since he suffered a pretty gnarly ankle injury in 2014.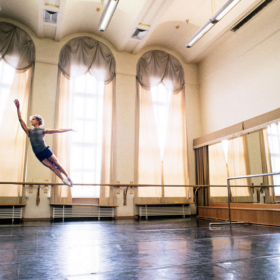 David Hallberg (photo by Henry Leutwyler)
Cue two and a half dark, dark years for those of us who love seeing him onstage with American Ballet Theatre, where he's a principal danseur. The bright light at the end of the Hallberg-less tunnel was next month's premiere of Alexei Ratmansky's Whipped Cream, in which he'll dance the role of Prince Coffee. *swoons*
But now there's news via The New York Times that the land of dingoes and didgeridoos still gets to keep Hallberg—at least, for part of the year. The Times reported this morning that the Australian Ballet has named Hallberg their first-ever international resident guest artist. David McAllister, the artistic director of Australian Ballet, says that means Hallberg "comes to Australia every year and performs with us in selected repertoire and he has very generously also agreed to do some coaching and mentoring during these visits."
Well, don't forget how much your American fans miss you, Hallberg. Oh yeah, and don't be surprised if we decide this is a great excuse to take a trip down under. G'Day, Australian Ballet!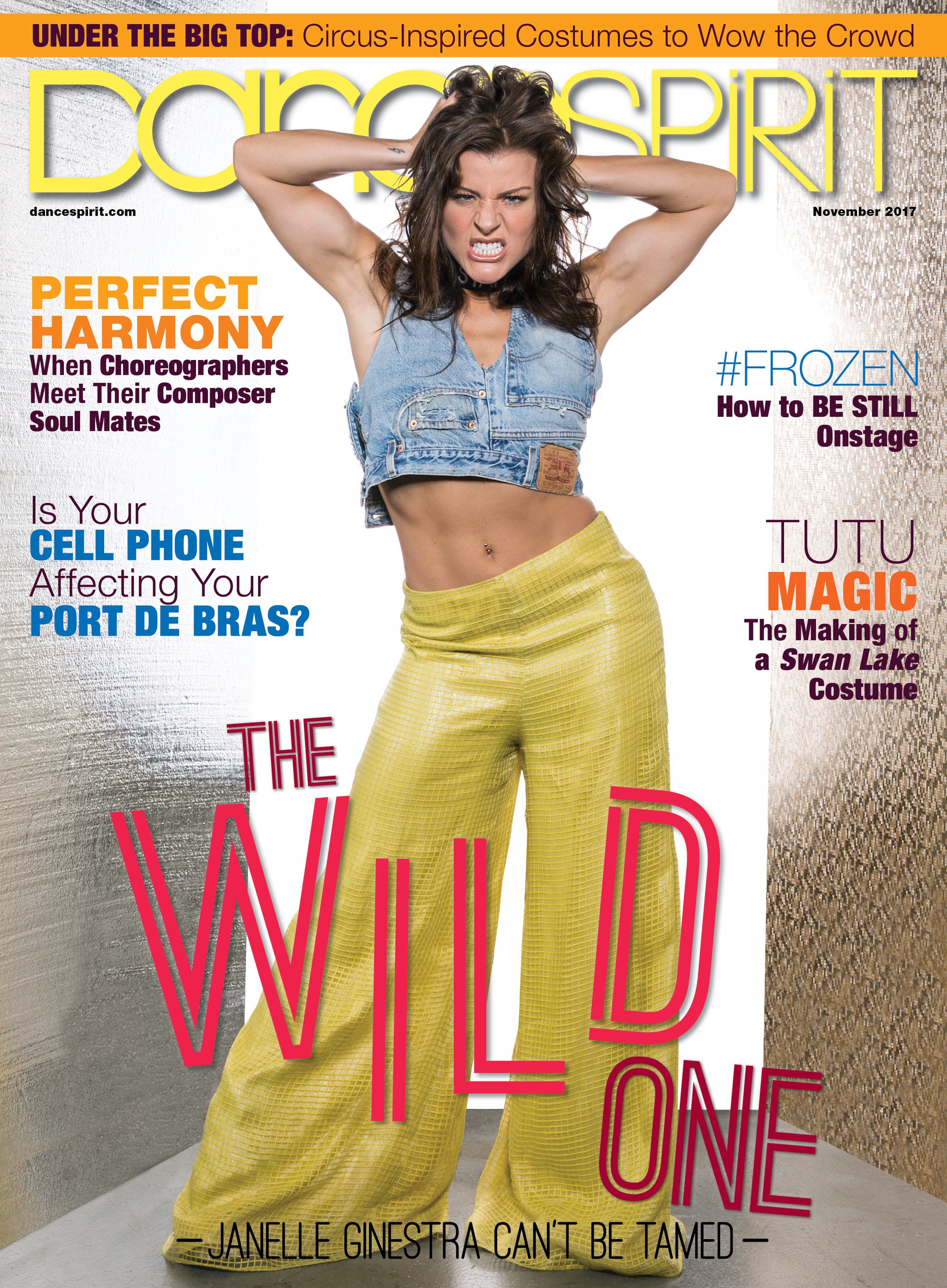 Get Dance Spirit in your inbox