Tiler Peck on "The Ellen DeGeneres Show" (via YouTube)
There are certain people in the dance universe who can just do no wrong. One of them is Ellen DeGeneres, the ultimate dance fangirl, who regularly features our favorite dancers (including her bestie, tWitch) on her ever-fabulous TV show. Another is Tiler Peck, the insanely versatile New York City Ballet principal who we've never seen give a less-than-jaw-dropping performance, even when she's in tap shoes.
In a way, it was only a matter of time until Peck made her way to DeGeneres' much-danced-upon stage. But when the moment actually came—during last Friday's ep—it was even more epic than we anticipated.
Keep reading...
Show less
Popular
Apr. 26, 2017 05:55PM EST
When über-talented duo Chelsie Hill and Josh Killacky dropped their collab video a few weeks back, we were blown away—and so was Ellen DeGeneres. Naturally, DeGeneres (who's not-so-secretly the biggest dance fan ever) invited them to perform "Ellen" and the result was absolutely incredible.
Keep reading...
Show less
Did you see Drake on Ellen?
No, literally: Did you see teeny-tiny Drake dancing ON TOP OF Ellen?
You guys, this is the best.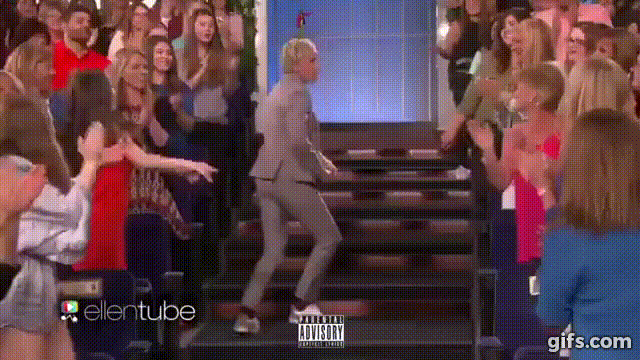 Look: Wednesdays are rough. We know that. But thanks to Drake and Ellen DeGeneres, we now have a meme to get us through this Wednesday and possibly all the Wednesdays to come.
Allow us to explain.
Drizzy is set to appear on "The Ellen DeGeneres Show" next week to promote his latest (very good) album, Views. And because he's the internet's most meme-friendly rapper —or, at least, the rapper with the best sense of humor about all that (*cough* Kanye)—the fine, fine folks at "Ellen" decided to create a trailer for his appearance featuring a pint-sized Drake grooving atop a dancing DeGeneres. Which is every bit as amazing as it sounds.
How amazing? Mini Drake starts out boogying on Ellen's shoulder. Sensing a better platform for his moves, he scrambles up the back of her head. Ever the crowd-pleaser, he then slides oh-so-gracefully down her arm so he can join the fans' dance party.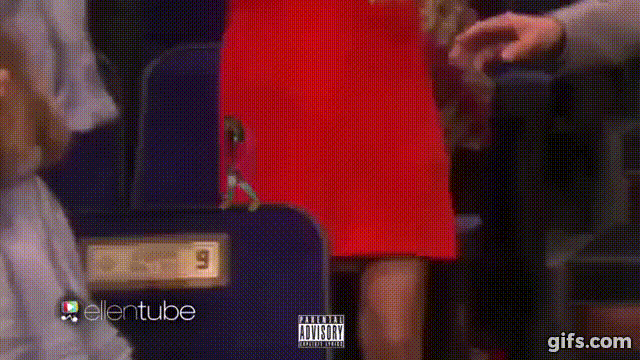 We'll stop talking now so you can just enjoy this thing, which is our favorite thing since Paula Deen started riding on things. Catch Drake on (get it? GET IT??) "Ellen" next Wednesday, May 18.
We all know Ellen DeGeneres is a major dance fan—she's definitely done her part to help bring dancers to national prominence by inviting them to perform on her show. I'm not arguing that an appearance by super-sibs Derek and Julianne Hough counts as dancer outreach (they certainly don't need any help with notoriety), but it's always good to see dance on "The Ellen DeGeneres Show"—no matter how low or high profile the performers are.
On Monday we told you that the Hough's MOVE Live Tour is back. Their appearance on "Ellen" was to drum up excitement for the tour—and we're definitely excited.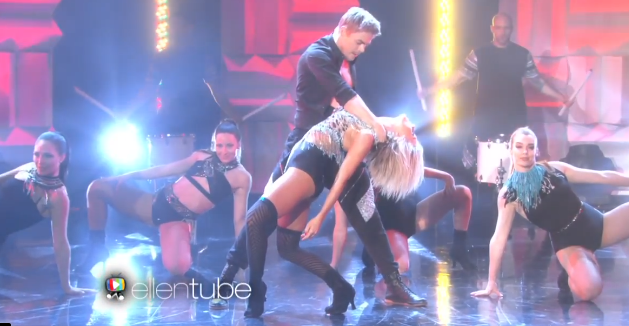 With their usual flair (and by flair I mean fringed crop tops and a drumline), the Hough siblings Latin-style-hip-hop-jazz-funk fusioned their way through a typically high-energy performance. Was it too much for daytime TV? Or was it just en-Hough?
Click here to watch the performance, and let us know what you think!


Get Dance Spirit in your inbox