Isaac Hernández in "Despertares" (via Vimeo)
Move over, Sergei Polunin*: There's a new ballet heartthrob in town.
Well, not "new," exactly: The fabulously talented Isaac Hernández has been a lead principal with the English National Ballet since 2015, and previously danced with Dutch National Ballet and San Francisco Ballet. (He's also part of a distinguished dance family: You met his brother, SFB corps member Esteban, in our March issue roundup of up-and-coming danseurs.)
But a dreamy new video by filmmaker Ezra Hurwitz—"Despertares" [Wake Up], featuring Hernández dancing in studios and on rooftops all over NYC—makes a strong case for this beautiful dancer becoming your next ballet crush:
Keep reading...
Show less
Mar. 23, 2017 06:55AM EST
Usually, when we see ballerinas out in the mainstream world—in commercials, on TV shows, in movies—they're portrayed as either delicate little flowers or twisted, tortured souls.
Rarely, though, does the average person see ballet dancers for what they really are: totally hardcore.
My new favorite exception to that rule comes courtesy Lexus, whose TV spot "Poise" for the Lexus IS features the awesome Tamara Rojo.
Talk about a hardcore ballerina: In addition to being a superstar performer, Rojo is also artistic director of the English National Ballet. (You know. NBD.) And the ad shows her in all her kick-butt glory, zooming in on her powerful legs and feet as she bourrées at lightning speed and whips off quadruple fouettés.
The tagline? "A stronger body for greater control." Couldn't have said it better myself.
The sad thing is that this ad was produced by Lexus UK, so we won't see it over here in the States. The happy thing is that it's on YouTube, so you can watch it obsessively whenever you feel like it. And believe me, you'll feel like it.
Here's the ad...
...and here's a bonus clip featuring an interview with Rojo and more footage of her amazing dancing:
(For those of you now also obsessed with the song that plays during the ad—so, all of you—here it is!)
Mar. 23, 2017 05:06AM EST
Sometimes, as a dance fan, you wish you could be everywhere at once. There's all kinds of amazing dance stuff happening in NYC this month (American Ballet Theatre! New York City Ballet! Gallim Dance! KEIGWIN + COMPANY!)—so as a New Yorker, I'm a pretty lucky girl. And yet I'm pining for a show that's now touring the UK: "Against Time," a collaboration between the hip hop group Flawless and English National Ballet.
An unlikely pairing? Well, sure. But how could a combination of street dance, acrobatics and ballet not add up to a great time? Choreographed by ENB soloist Jenna Lee and Flawless' Marion "Swoosh" Wallen, the work tells the story of an evil watchmaker who plans to stop time—and, in turn, dancing—forever. Sounds like good, kooky fun to me. And just look at the promotional pictures below. Adorable!
Friends across the pond: Definitely check this one out. JEALOUS.
All photos by Laurent Liotardo. (Click to enlarge.)
[gallery]
Last year, we introduced you to the magical majesty of the English National Ballet's pointe shoe Christmas tree, the holly-jolliest of all holly-jolly things. This year? This year, it's back—and it is even more amazing, if that's possible.
Keep reading...
Show less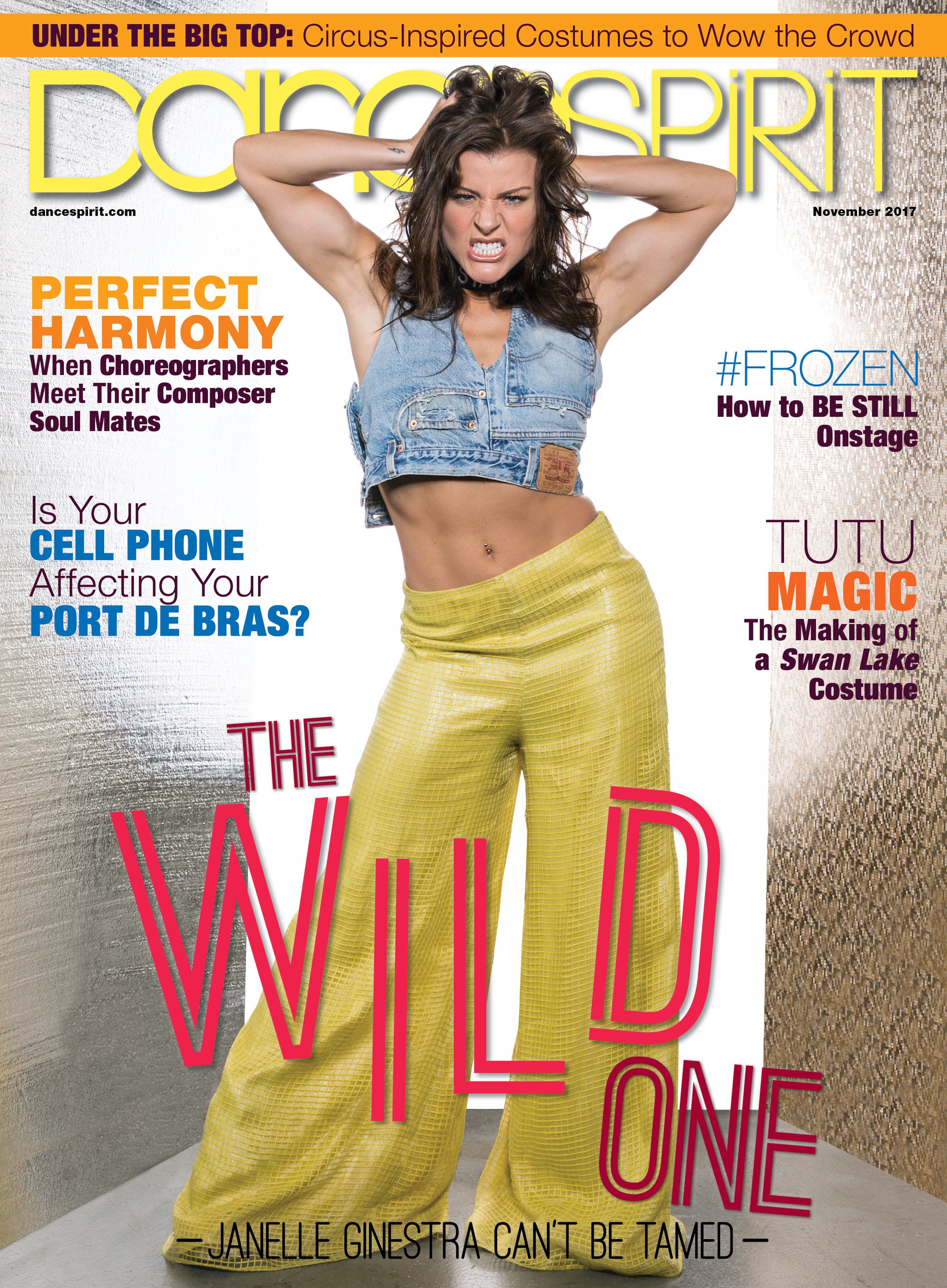 Get Dance Spirit in your inbox