Mar. 23, 2017 09:06AM EST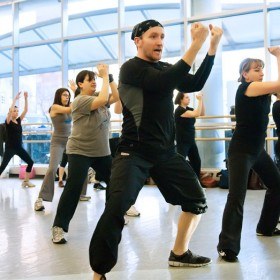 While I've trained in many dance styles (including ballet, jazz, modern, hip hop and Indian dance), my new love is Zumba! This Latin and international dance-inspired fitness program incorporates easy-to-follow choreography to get your heart rate up with intense exercises to keep your muscles working. This weekend I was licensed to teach Zumba, which will be a nice added activity to my awesome summer internship at Dance Spirit. Here are ten reasons that I'm obsessed—and why you should be too!
1. It feels like a party. After a long day of classes, work or my DS internship, the last thing I want to do is spend an hour on the treadmill. Zumba is all about "partying yourself into shape." Now, who doesn't like a good dance party?
2. It's the perfect class to take with friends. While I love group fitness classes like step aerobics, I'm often so focused on trying to avoid falling off the step that I don't pay attention to anyone around me. Zumba is another story. My friends and I claim our territory in the back of the classroom, salsa with each other and sing along to the music. Zumba is social (although my friends and I might go a little overboard).
3. It uses international music. Where else can you dance to salsa, merengue, reggaeton, cumbia, bollywood, bhangra, belly dancing, African and hip-hop music in one class? At my Zumba instructor training session, I learned that at least 70% of the music used in class should be international.
4. It's for everyone. There's no ideal body type for Zumba. You can be male or female, tall or short, young or old, a professional dancer or someone with two left feet. I've even seen a girl dance alongside her mother and grandmother in class, each of them kickin' it to the best of their ability.
5. It's my favorite form of cardio. No amount of Britney Spears (and I absolutely live for anything Britney) can seem to get me through an hour on the treadmill, elliptical or bike. But I actually look forward to getting my heart rate up for 60 minutes of Zumba class.
6. I don't even realize all the calories I'm burning. I don't think I've ever left a Zumba class where I haven't been dripping with sweat. And I love sweating! It shows that I've had a productive workout.
7. It works out my core. I get more than just a cardio workout—I'm strengthening my muscles as well!
8. My brain gets a workout too. I often find my mind wandering while running or bicycling, but in Zumba, I'm 100% focused on the choreography. While it's simple enough to follow along (even for absolute beginners), I still have to pay attention to timing, my form and my alignment, especially during the strengthening exercises. It's one of the only fitness classes where I can completely tune everything else out and focus on having fun.
9. It's perfect for dancers. While other exercise classes, like kickboxing or step aerobics, incorporate basic combinations and choreography, Zumba is one of the few classes that builds up to an entire routine. It's based on repetition, so it's easy to follow, but I still feel like I'm in a dance class as opposed to just a fitness class.
10. It makes me smile. Don't get me wrong, I love feeling like Superwoman in a good kickboxing class, but Zumba involves a more feel-good approach that I can definitely appreciate.
Sep. 17, 2015 03:01PM EST
As dancers, we talk a lot about "finding our centers"—but what does that actually mean? It refers to the invisible pole of support in your core that makes you feel like you could
balance for days. Once you experience the freedom that sense of stability can provide, you'll want to find a way to access it every time you dance. Professional dancer and Figure 4 Barre instructor Lindsey L. Miller shares three stabilizing exercises to help you conquer even the toughest balance challenges.
The Toe-Heel Rock
Purpose: This exercise strengthens the muscles in your ankle to promote stability in relevé.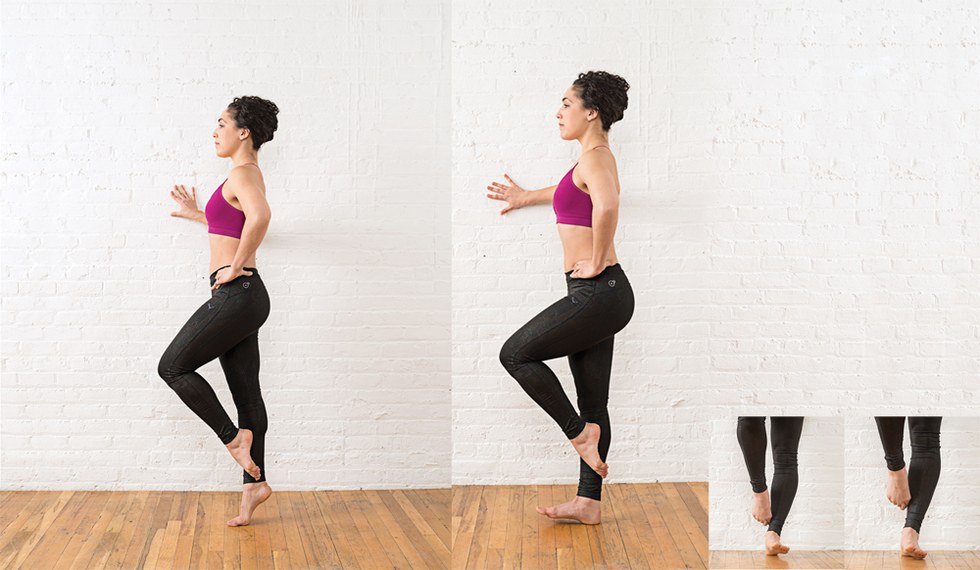 (Photos by Lucas Chilczuck)
Stand sideways about one foot away from a wall. Lightly touch the wall with your right hand and lift your left leg to a parallel coupé. Place your left hand on your left hip.
Rock forward onto the toes of your right foot, lifting your right heel as high as you can.
Miller Says: "When balancing on your heel, it's natural to want to stick out your butt. To keep your weight centered over your foot, think of almost tucking your pelvis."
Rock backward to the starting position, then lift the ball of your right foot off the floor as high as you can, keeping your body upright and your hips centered over your foot.
Repeat 10 times, then switch sides.
Incorrect
Because dancers' big toes tend to be stronger than their pinky toes, rocking back to the heel often looks like this, with the pinky-toe side of the foot tilted toward the floor.
Correct
Focus on lifting up the pinky-toe side so your metatarsal stays even.
The Roll-Down
Purpose: This exercise helps you access your deep transverse abdominal muscles, which are essential to balance.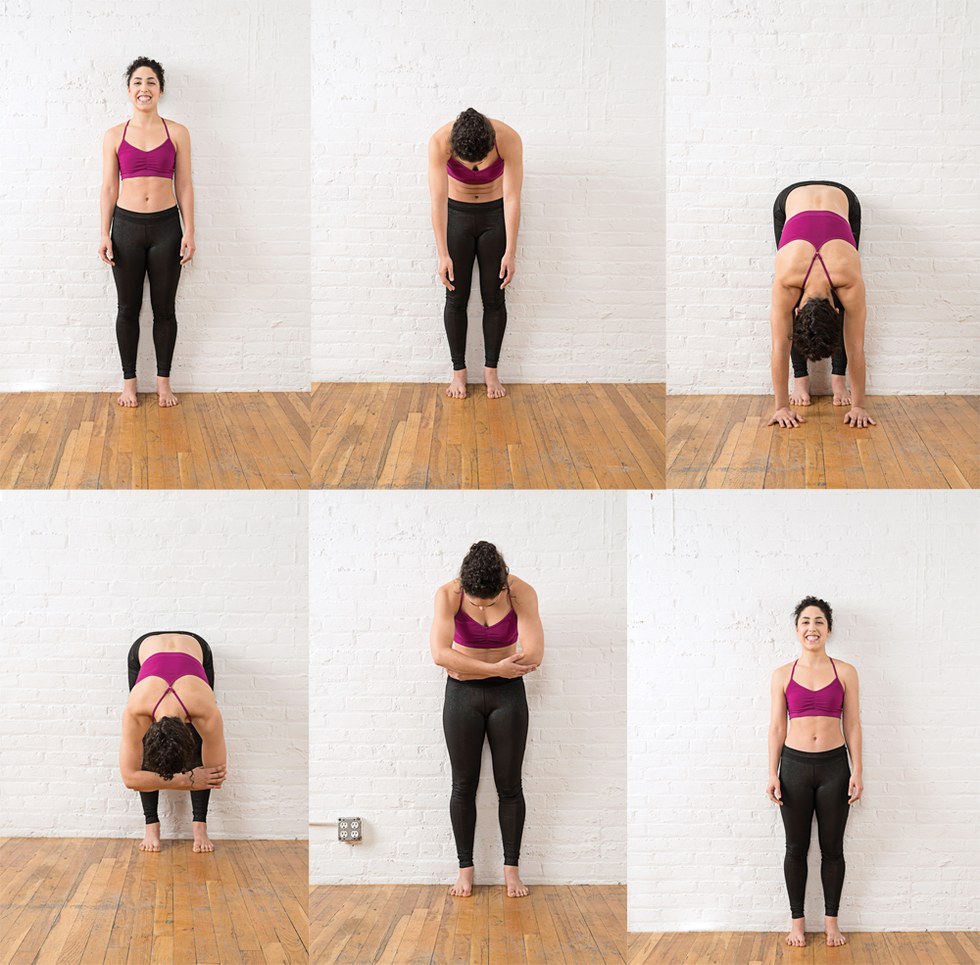 (Photos by Lucas Chilczuck)
Stand with your back against a wall, your feet parallel and hips-width apart and your arms by your sides.
Curve your head forward and begin to roll down through your spine. Keep your hips and heels connected to the wall.
Miller Says: "It's difficult not to fall forward during this exercise. To find your balance, focus on contracting your lower abs and pressing your hips and heels into the wall behind you."
Once you reach the bottom of the roll-down, grab on to opposite elbows to keep from relying on the floor for balance.
Beginning at the base of your spine, roll your body back up to the starting position.
Repeat two more times.
The Horizontal Tilt
Purpose: This exercise promotes balance in turnout by strengthening your oblique muscles and the external rotators in your hip.
Begin in a "T" position, standing on a straight, parallel right leg with your left leg reaching behind you (foot flexed and parallel). Tilt your torso forward, so your body—from the crown of your head to your heel—forms a straight line parallel to the floor. Reach your arms toward the floor with your palms facing each other.
Bend your right leg, making sure your knee tracks over the center of your right foot and your left leg stays in line with your torso. Hold the rest of your body still.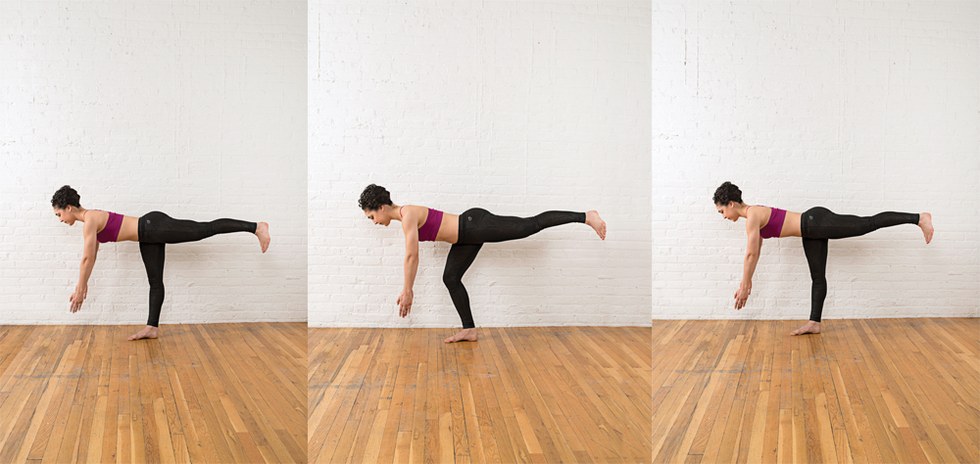 (Photos by Lucas Chilczuck)
Miller Says: "To give yourself an even greater balance challenge, try looking up at your top hand when you unfold into the turned-out position."
Stretch your right leg to return to the starting position.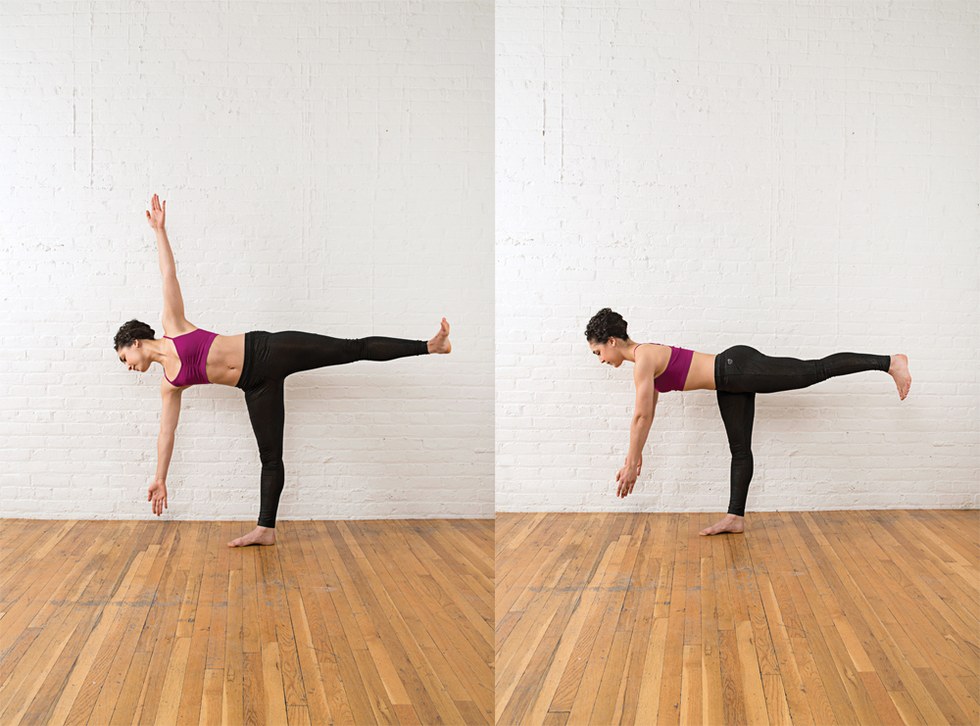 (Lucas Chilczuck)
Open and unfold your body by turning out your left leg and reaching your left arm to the ceiling, so your body faces out instead of down. Gaze down at your right arm as you continue to reach it toward the floor, and squeeze your abdominals. Hold for a count of three.
Return to the starting position.
Repeat five times, then switch legs.
Apr. 01, 2014 05:00PM EST
Pain, Pain, Go Away...
Injuries: Many dancers accept them as a necessary evil, just "part of the job." But what if they didn't have to be? Walnut Hill School for the Arts in Natick, MA, has developed an injury prevention program in collaboration with doctors from Boston Children's Hospital. Dance Spirit chatted with the school's director of dance, Michael Owen, and director of physical therapy, Susan Kinney, about four rules of injury prevention.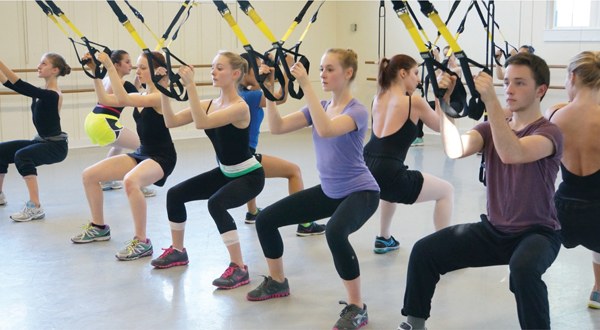 Students at the Walnut Hill School for the Arts cross-train in a TRX Suspension Training class targeted at dancers. (Photo by Amanda Grazioli)
CROSS-TRAIN. "Bodies crave muscular balance," Kinney says. But dancers tend to work the same muscle groups repeatedly and ignore others, which can lead to injuries. Through proper cross-training, you can strengthen underused muscles, while also stretching overused muscles.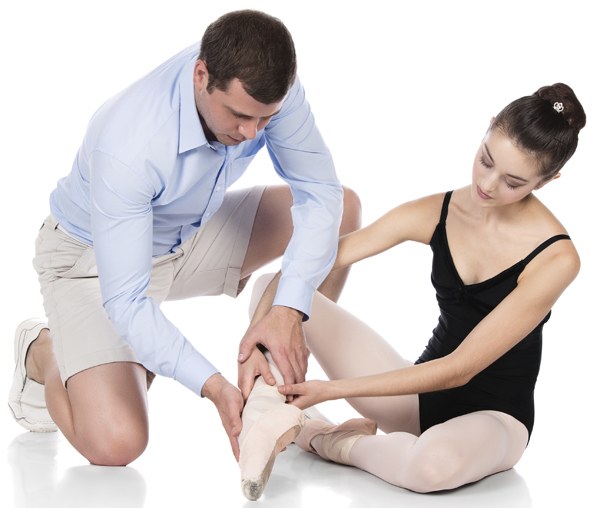 Talk to your teacher at the first sign of injury. "If you catch it early, it's gone early," Owen says. (Photo by Nanette Grebe/thinkstock.com)
STUDY ANATOMY. "It's important for dancers to be aware of which muscles they're using, and why," Owen says. An anatomical understanding of dance will help you internalize your teacher's corrections, because you'll appreciate the physical consequences (injuries!) of improper technique.
MODIFY. "There's no shame in modifying!" Kinney stresses. Modifications to technique, such as not going on relevé due to foot pain, allow your body to heal without keeping you from the studio.
LISTEN TO YOUR BODY. "The body will know when something isn't right," Kinney says. Early symptoms of pain and discomfort are warning signs of potentially more serious injuries.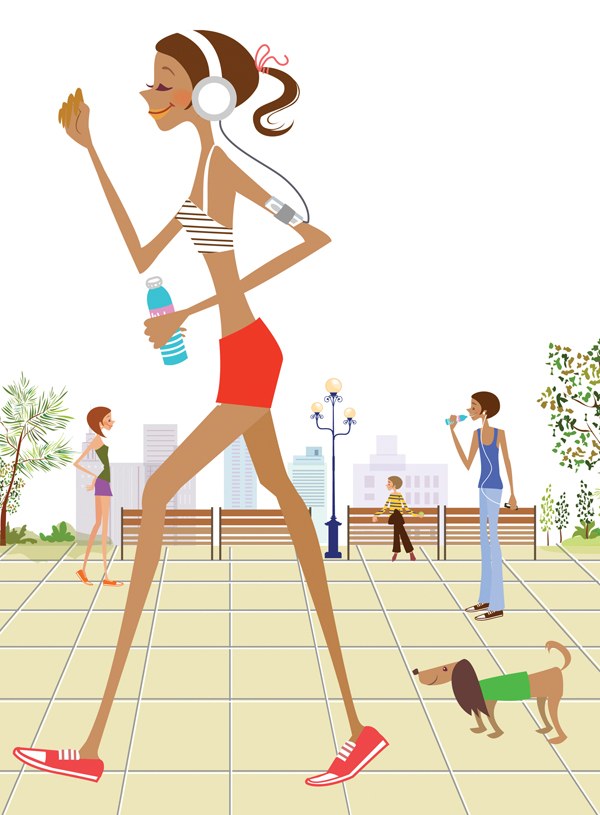 (Illustration by Eastnine Inc./thinkstock.com)
Did you know?
Controlling your playlist while you exercise can have real benefits. Researchers at the Max Planck Institute for Human Cognitive and Brain Sciences found that individuals who controlled the music they listened to were able to exercise longer than those who passively listened to music playing in the background. The researchers call this effect jymmin, a mix between gym and jamming. So next time you're feelin' the burn, make sure you've got your best playlist ready to go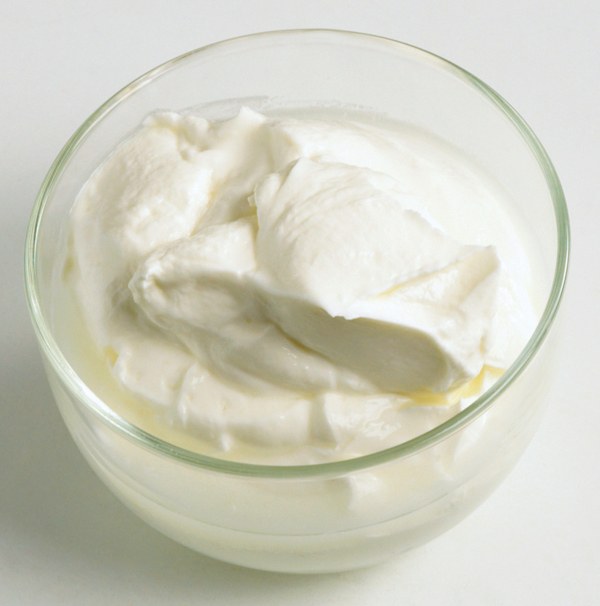 (Photo by Dave King/thinkstock.com)
Don't pour out the liquid at the top of your yogurt cup! It's filled with nutrients like calcium, vitamin D and probiotics. If it weirds you out, try stirring it in or saving it for a smoothie.
Apr. 01, 2014 03:30PM EST
Between academic classes, dance classes, homework and trying to hang on to a social life, you're busy every day. With a schedule like that, who has time to hit the gym? But just because you can't log a sweat session on the treadmill or hit the free weights doesn't mean you can't tone up a few times a week. DS sought out Rachel Piskin, co-founder of ChaiseFitness, to find out which exercises are ideal for dancers who can only spare 10 minutes a day.
You'll Need: A Thera-Band
Exercise 1: Banded Pliés
Where you'll feel the burn: glutes and thighs
Fold your Thera-Band in half and hold one end in each hand. Stand in a wide second position, with your legs turned out, and extend your arms straight in front of you at shoulder height.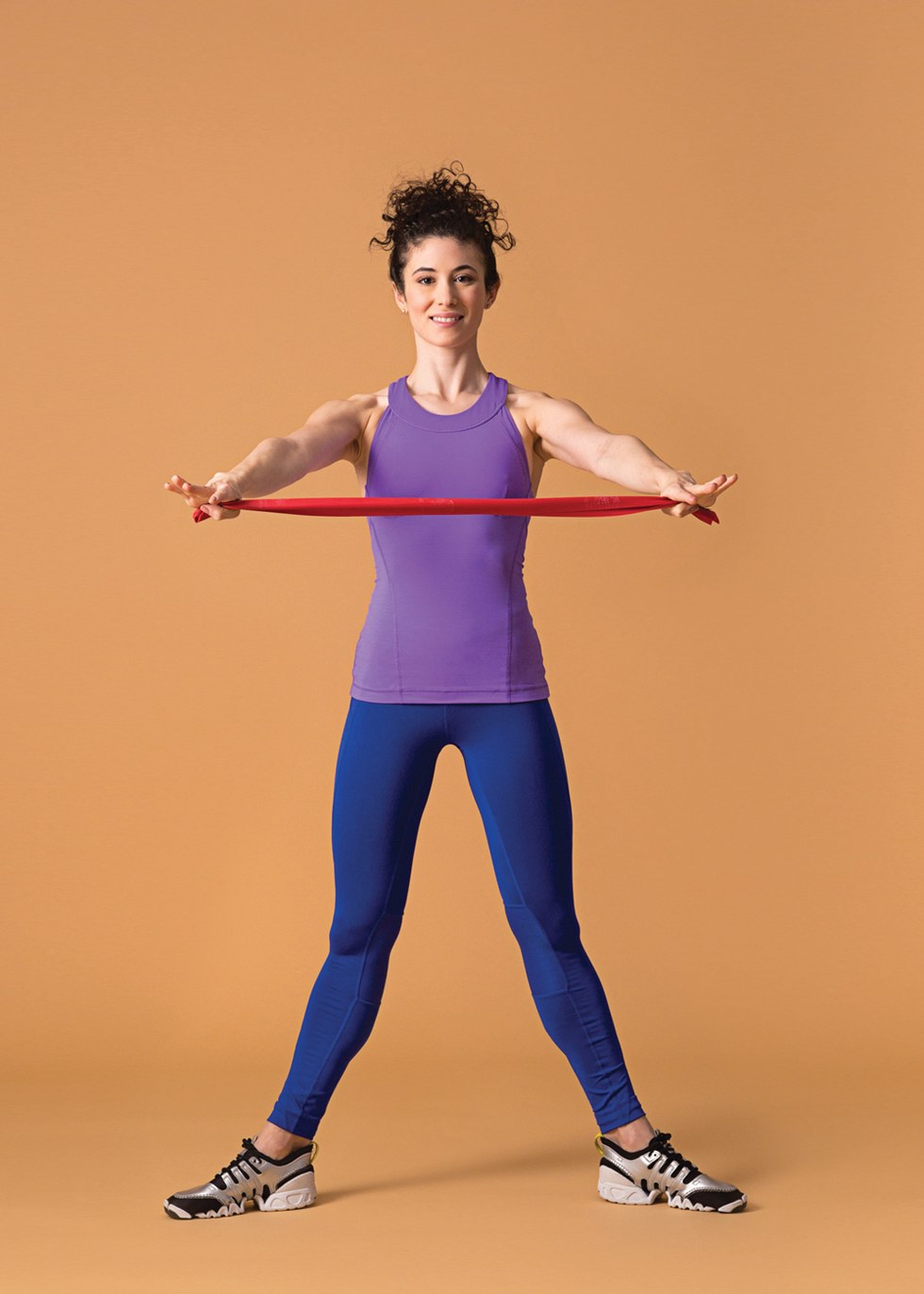 Plié as you reach your arms overhead, keeping them straight. Return to the starting position. Repeat 20 times.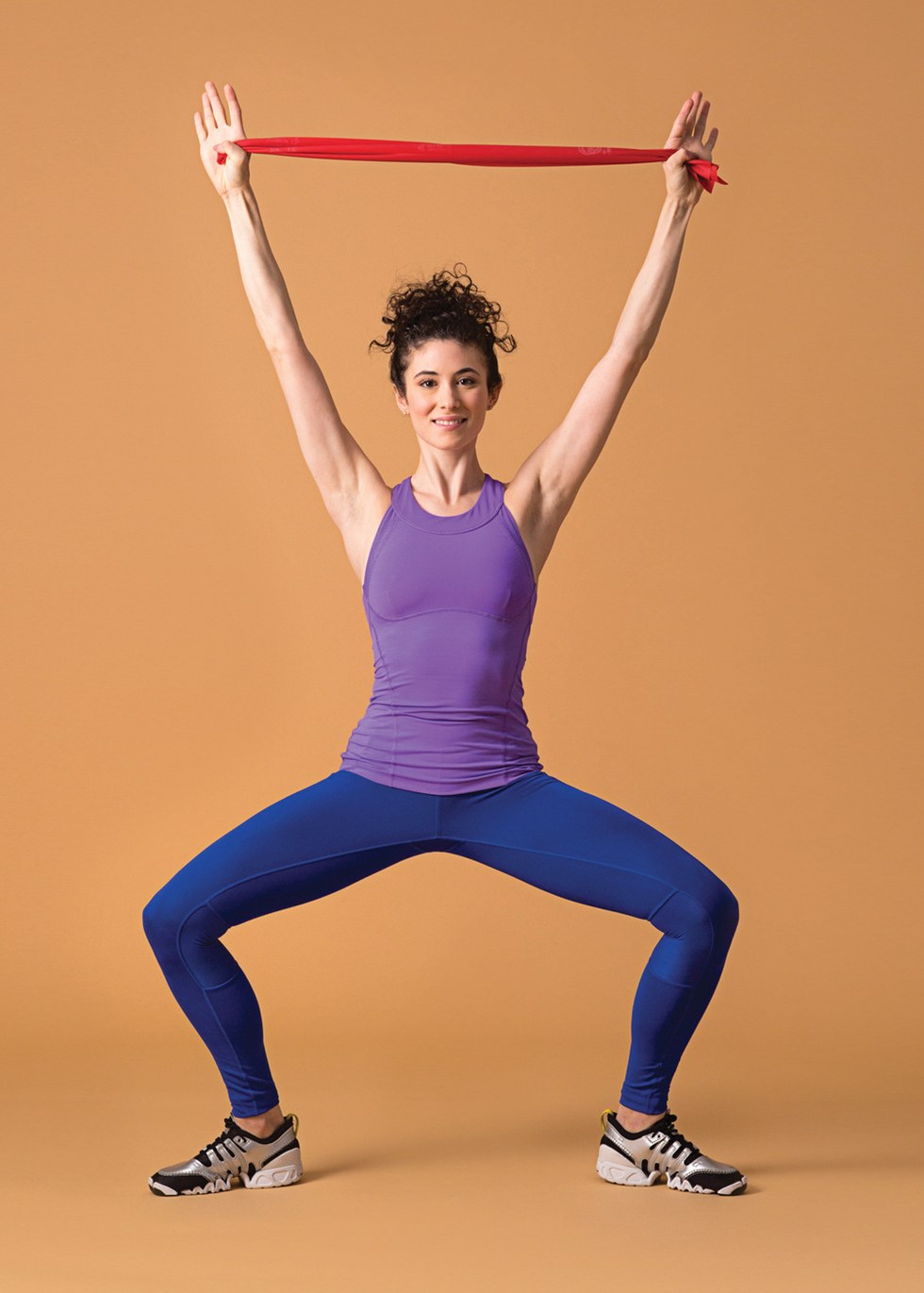 Piskin says: "Keep your shoulders down and create more resistance in the band as you plié."
Exercise 2: Heel Lifts
Where you'll feel the burn: thighs
Begin in the same starting position as Exercise 1.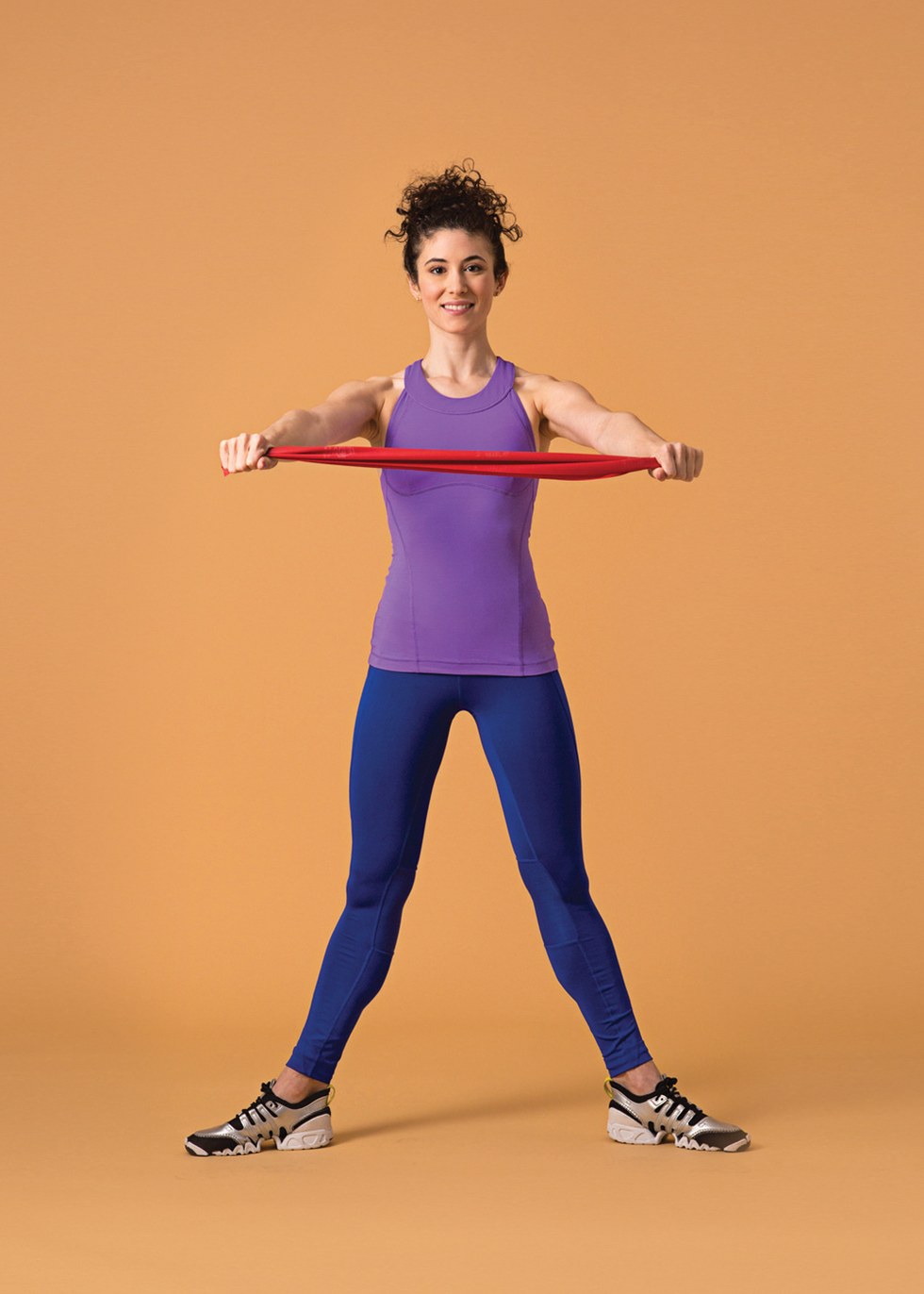 Lower into a deep second plié.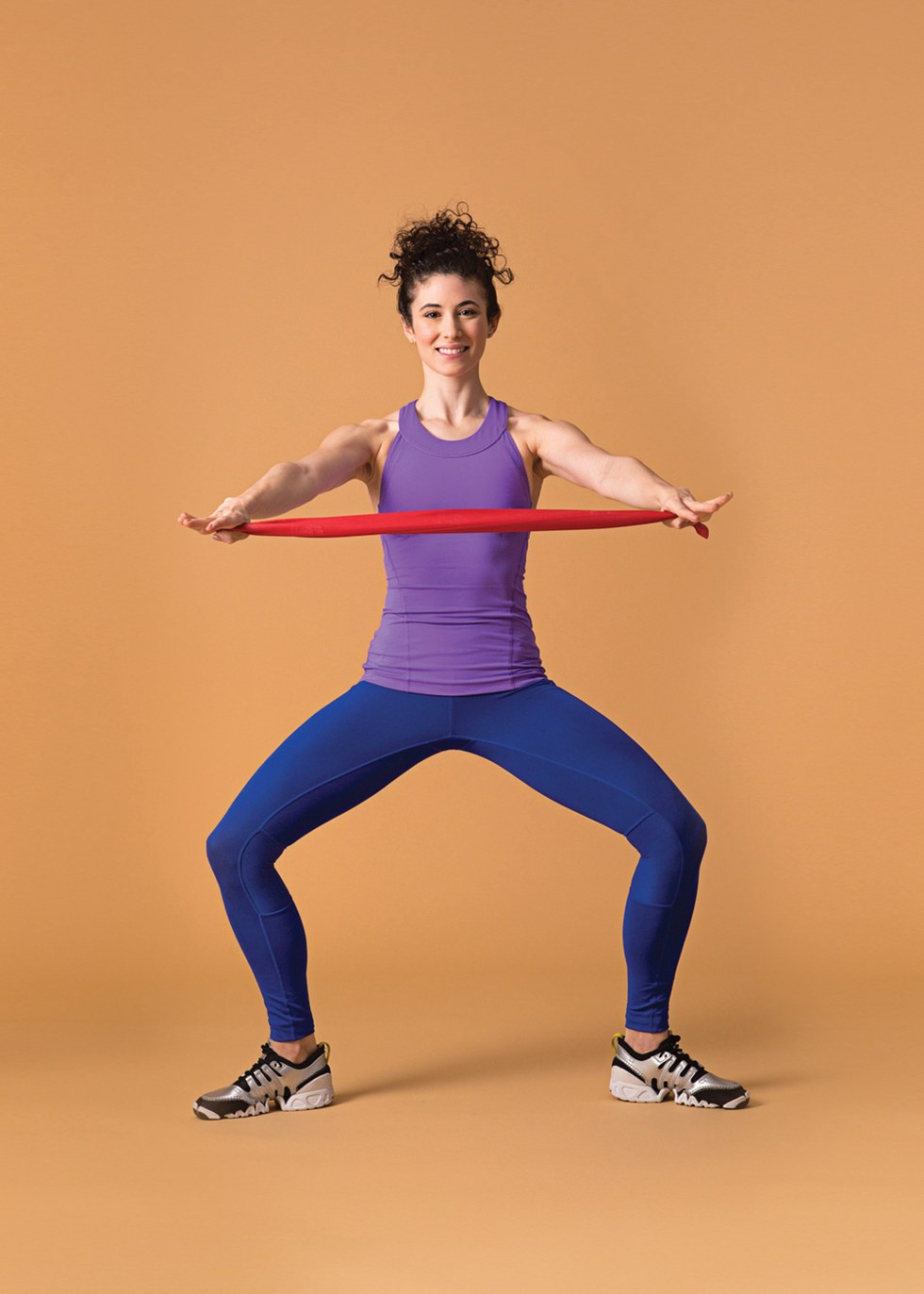 Staying in plié, lift both heels off the ground as you extend your arms straight overhead. Remaining in plié, lower your heels and arms. Repeat heel lift 20 times.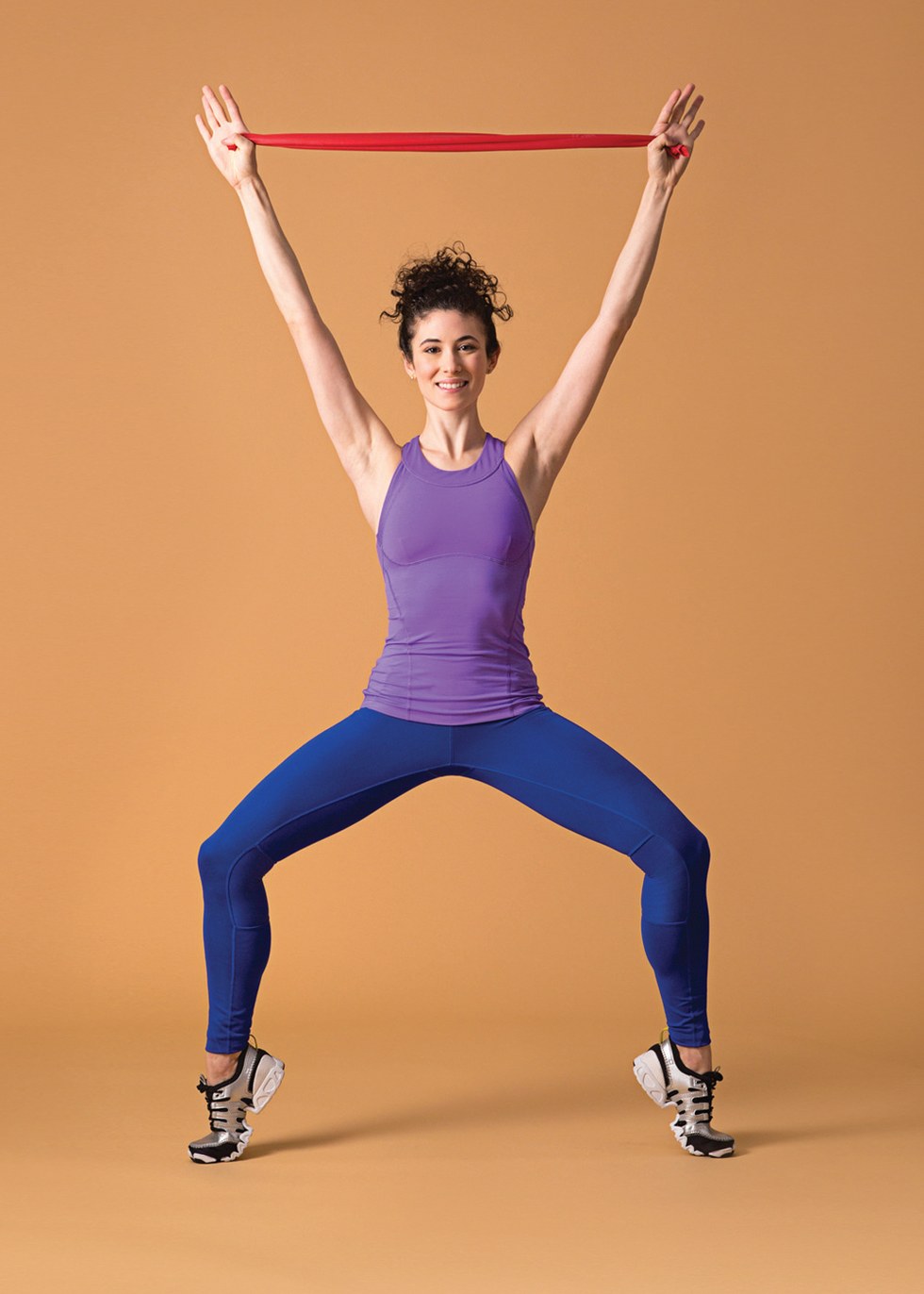 Piskin says: "Keep your core and glutes engaged throughout the exercise so your heels and arms move together in one smooth progression."
Exercise 3: Pull the Sword
Where you'll feel the burn: back muscles and triceps
Stand in parallel with both feet on top of the Thera-Band, hips-distance apart. Hold the long end of the band in your left hand, in front of your right thigh. Keep your right hand on your hip.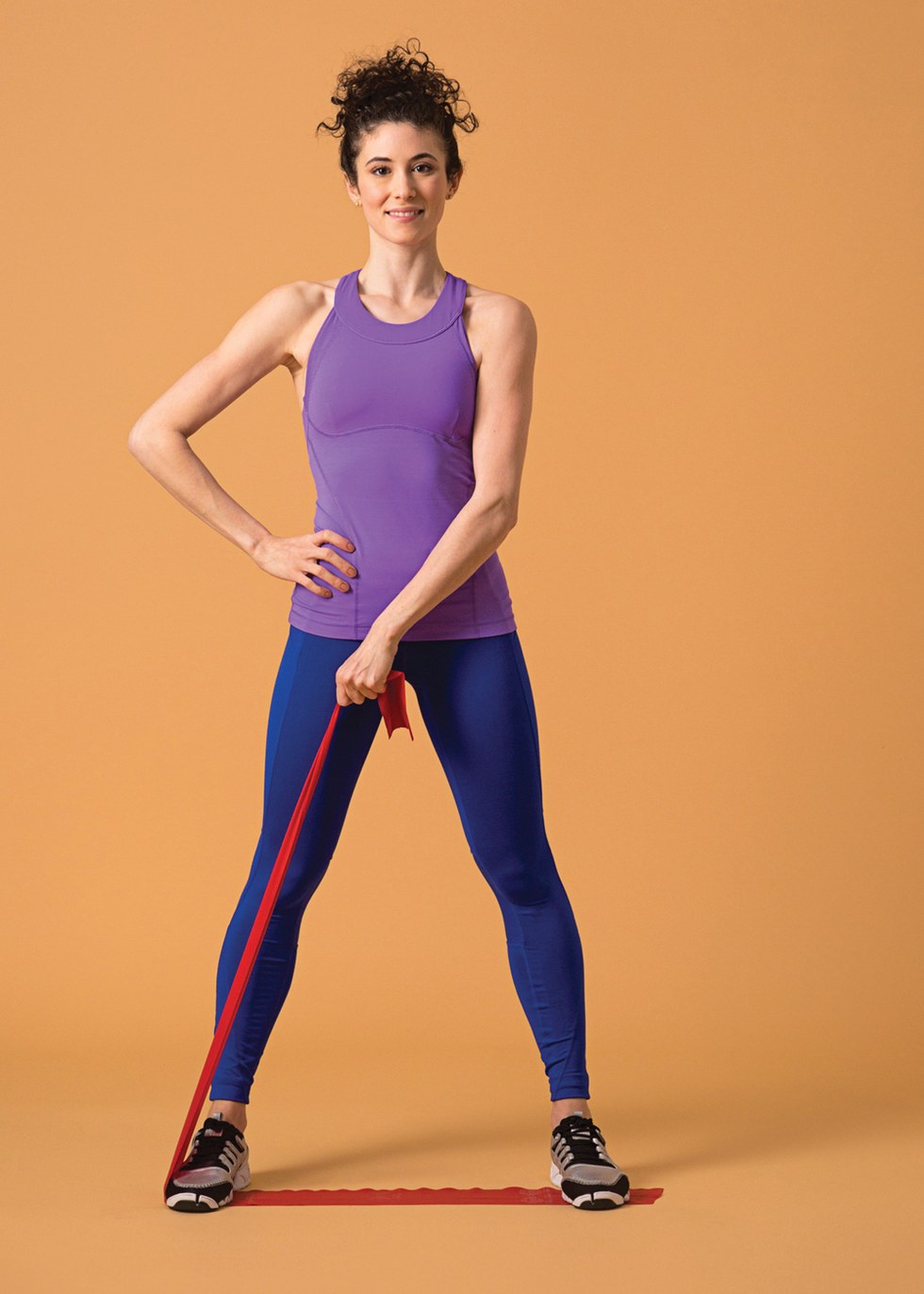 Pull the band on a diagonal toward the ceiling, bending the elbow as you pull and then extending your arm straight. Return to the starting position. Do two sets of 12 and then repeat on the opposite side.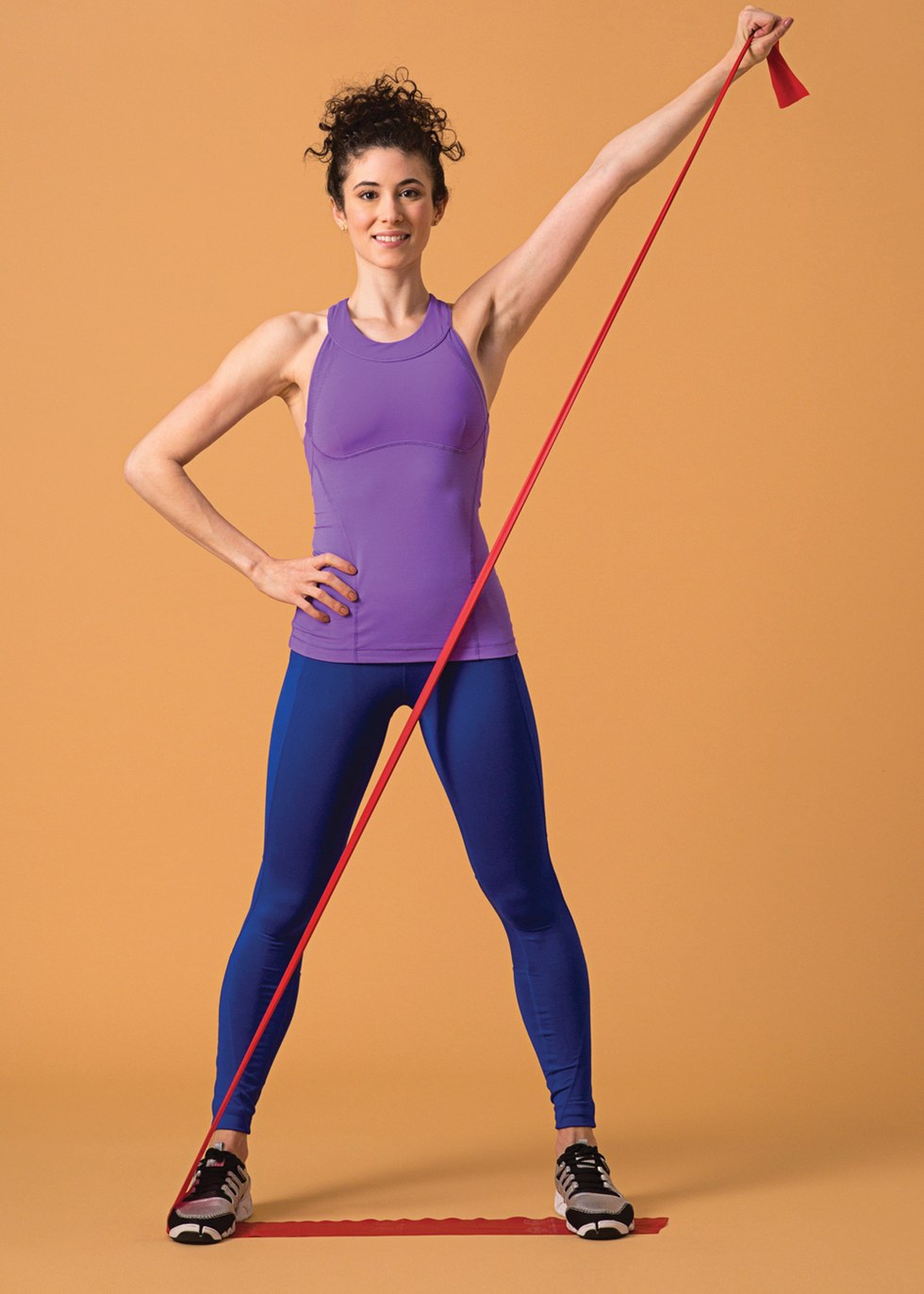 Piskin says: "Keep your working wrist straight so you're isolating and sculpting your back and arm muscles, not your wrist."
Exercise 4: Arm-Extension Curtsy
Where you'll feel the burn: arms, glutes and hamstrings
Stand on the middle of the band with your left foot, turned out. Point your right leg behind you, staying on the ball of your foot so you're in a curtsy position. Hold one end of the band in each hand, with your arms by your sides.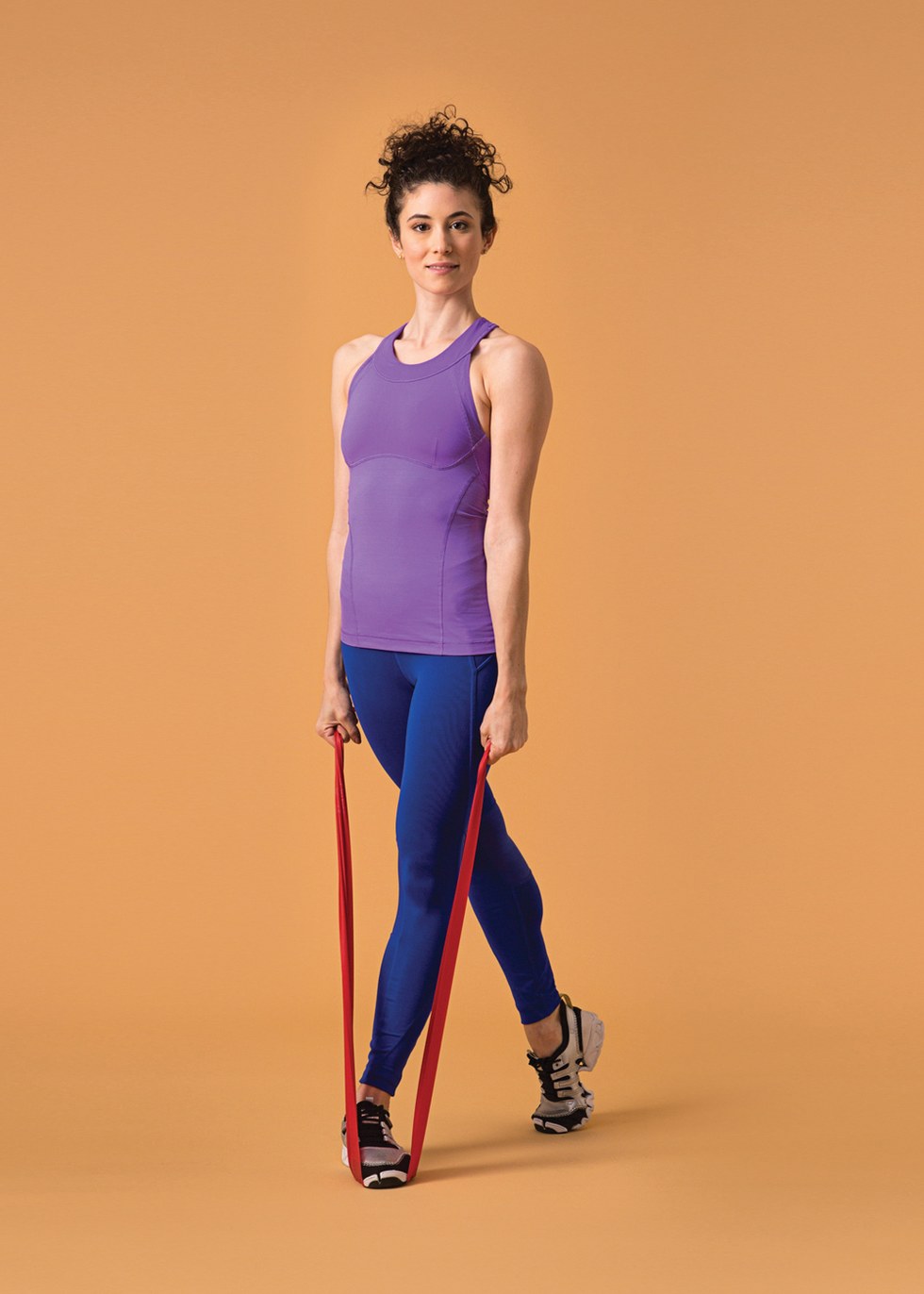 Pull your arms up and out to your sides as you lower into a deep curtsy. Return to the starting position. Repeat 10 times and then switch sides.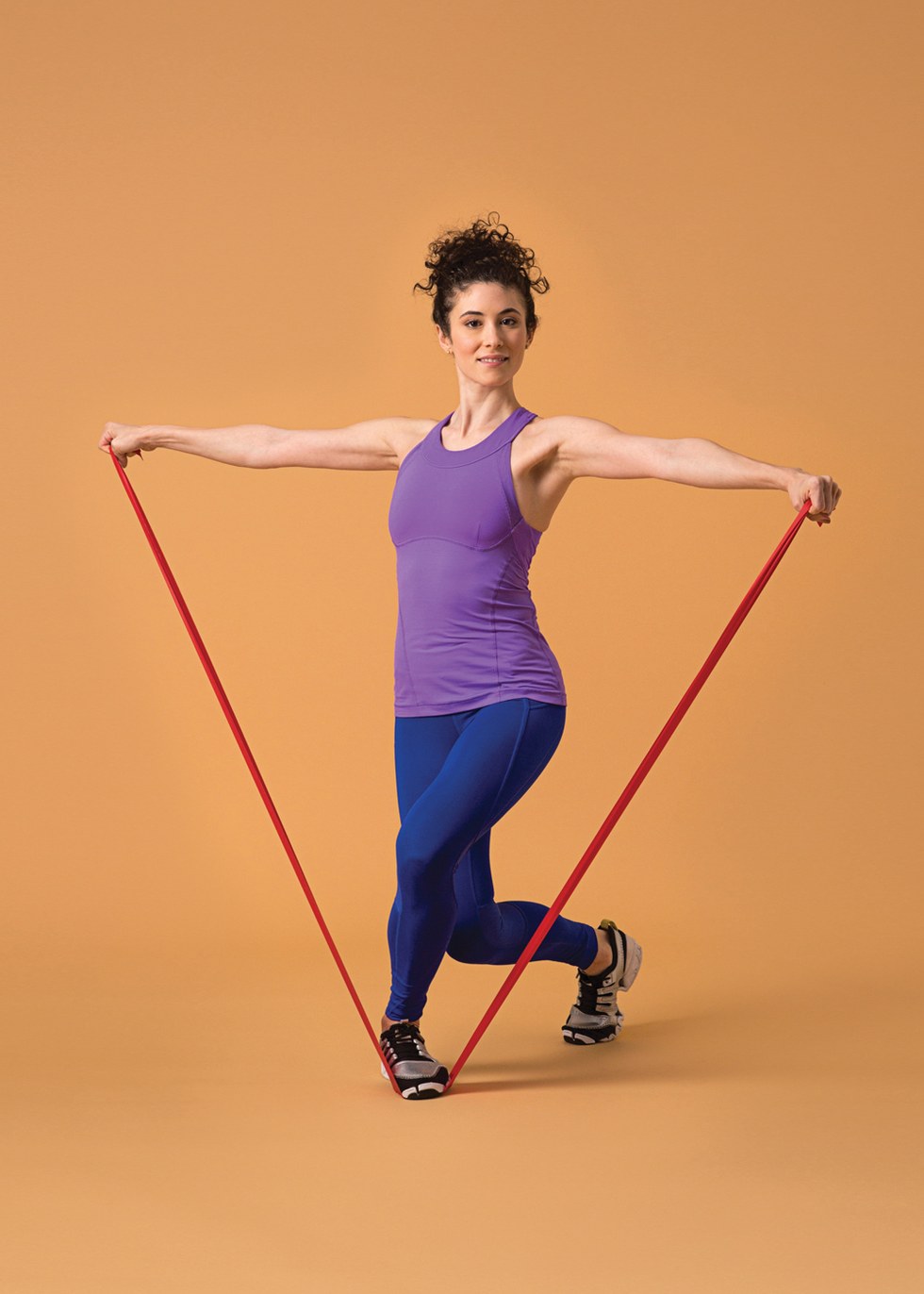 Piskin says: "Keep your back leg parallel to the floor. As you curtsy, you should feel like you're crossing your legs in a chair—this will engage and sculpt your glutes and hamstrings. You can make it harder by pulsing 10 times in the low curtsy position."
Exercise 5: Bicep Cross Curtsy
Where you'll feel the burn: biceps and glutes
Begin in the same starting position as Exercise 4, but cross the band in front of you and hold one end in each hand, with your palms facing the ceiling.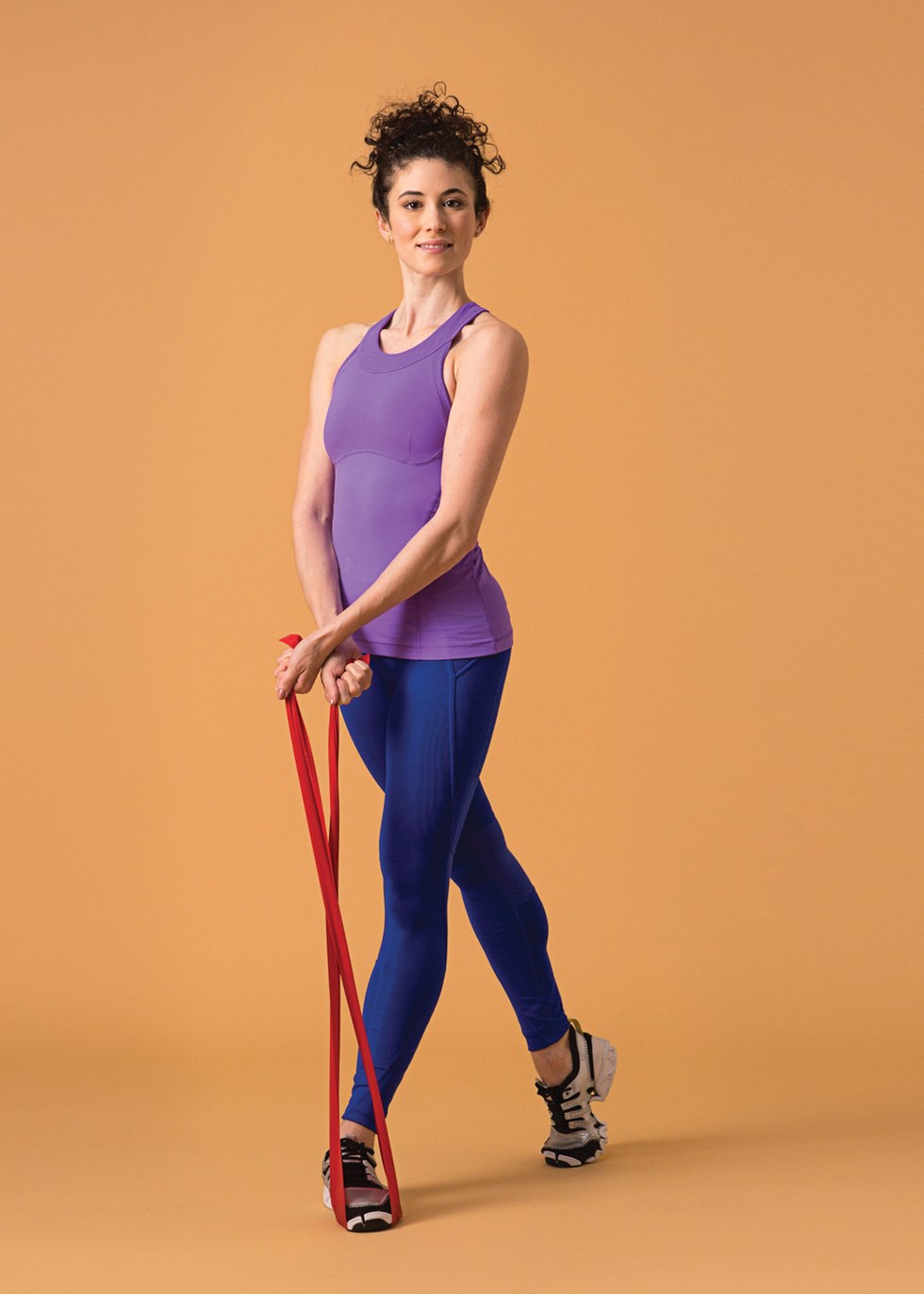 As you curtsy, curl your fists in toward your body, working the bicep muscles. Straighten your legs and return your arms to the starting position. Do two sets of 10 and then switch sides.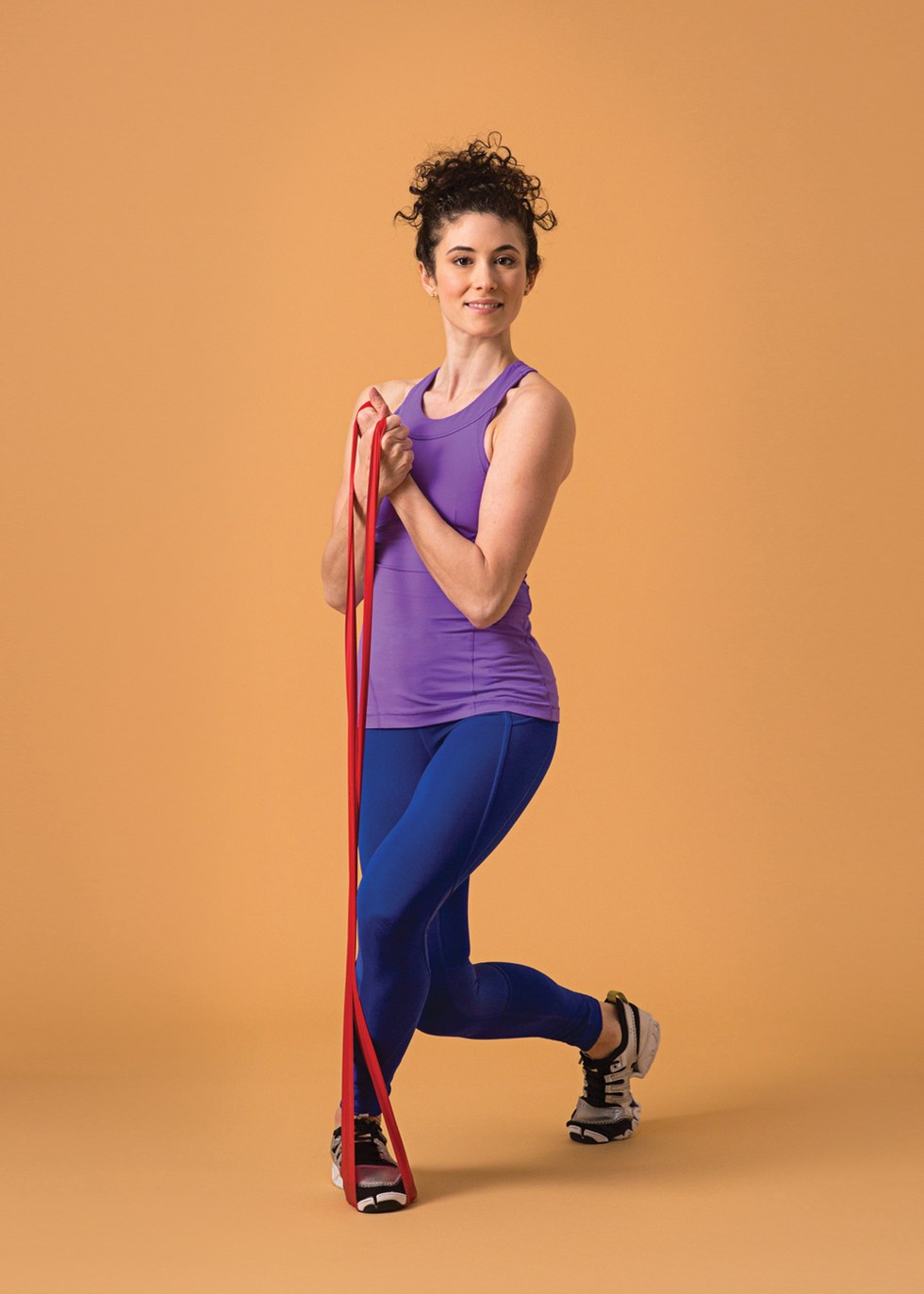 Piskin says: "Keep your elbows tight to your body so you're working your bicep muscles, not using momentum."
Exercise 6: Arabesque Arm Extensions
Where you'll feel the burn: upper back, thighs and glutes
Stand on the center of the band with your left foot, bending your left leg slightly. Hold an end of the band in each hand and tendu your right foot back. Keep your focus on the ground in front of you.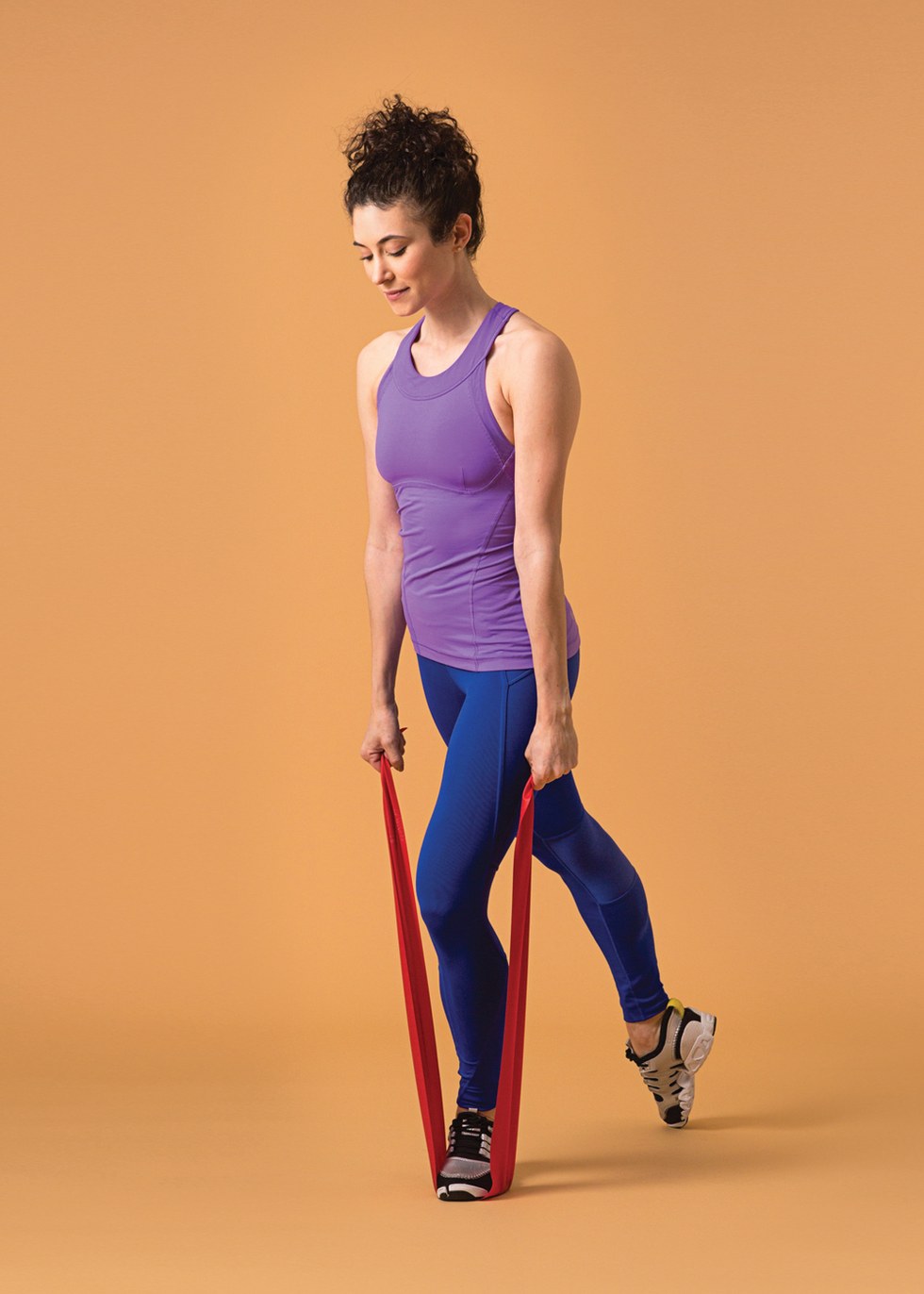 Lift your right leg to arabesque as you pull the bands out to your sides. Lower your leg and arms to return to the starting position. Repeat 12 times and then switch sides.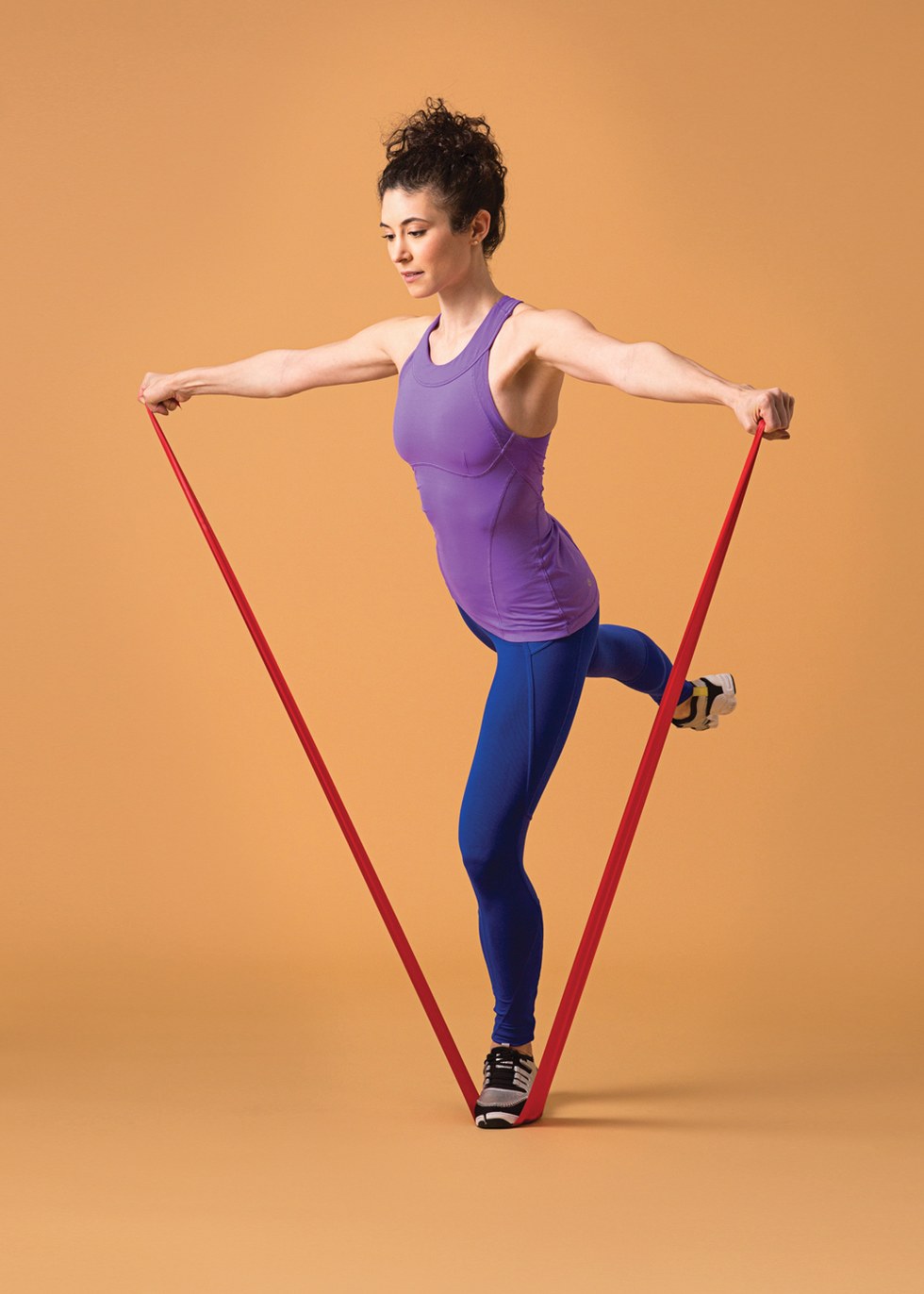 Piskin says: "Keep your standing leg bent and focus on engaging your core to stabilize your body."
Photography by Erin Baiano; hair and makeup by Chuck Jensen for Mark Edward Inc., modeled by Rachel Piskin.


Get Dance Spirit in your inbox