Mar. 23, 2017 05:18PM EST
Quick, who's your favorite ballerina?
It's nearly impossible to choose just one. If I was forced to narrow my list down to my top five, I'd have to include Royal Ballet principal Lauren Cuthbertson.
Not only is she the absolute picture of English refinement and classicism, she's also one of the most down-to-earth ballerinas out there. And one look at her Instagram will convince you she's hilarious, too.
In Portrait of a Dancer, a new video by Andrew Margetson, we get to see Cuthbertson almost fully recovered from a devastating foot injury she sustained in 2014. On her Instagram, she notes that she'd only been back in pointe shoes for a week (!) when this film was made. There are a few, very slight, wobbles, in her dancing but you can see her strength shine through.
Oh, and we are LIVING for that balance at the very end. How's that for some weekend inspiration?
Mar. 23, 2017 05:16PM EST
How do you spell glamour? P-O-B. That's the Paris Opéra Ballet, of course—the endlessly glam home of some of the world's best dancers. I'm sure you've already drooled over the new POB website and its accompanying 3e Scene, a platform where performance meets digital art.
You may have also noticed that the étoiles have new, beautifully poetic portraits alongside their biographies. Thanks to photographer James Bort, we have a chance to glimpse these swiftly moving artists in a rare still moment. Even more special, POB has released a behind-the-scenes video that shows just how majestic the company's stars are.
Happy Friday!
Dec. 25, 2015 12:00PM EST
Our November cover stars, choreographers extraordinaire and married lovebirds Keone and Mari Madrid are working on a new video series called "Water."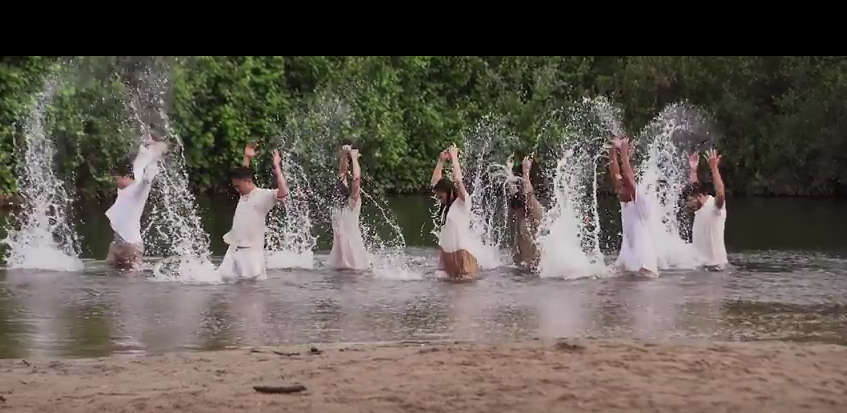 (Still from "Water Pt. 1")
The two have talked a lot about their Christian faith and how it features in their choreo and dancing, and the "Water" videos are clearly a testament to that. But the videos also feature stunningly beautiful cinematography and amazing dance crews—and are ultimately about forgiveness and empathy, appropriate themes for the season.
Enjoy!
Sep. 17, 2015 01:44PM EST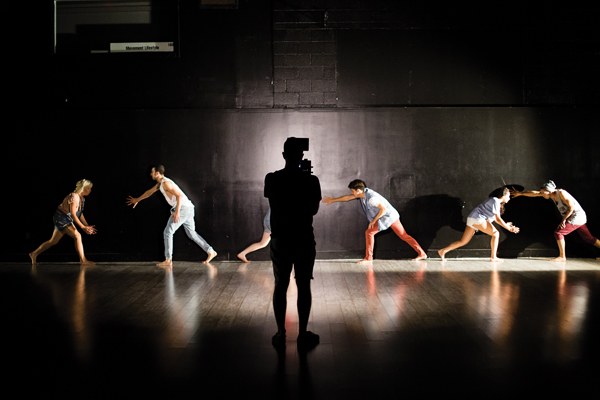 (Photo by Joe Toreno)
Choreographer Kyle Hanagami rarely holds casting calls: He's already got an awesome crew of seven dancers who star in his frequently viral dance videos. This spring, five of those dancers—Whitney Bezzant, Guero Charles, Brandon Dumlao, Haley Fitzgerald and Ashley Gonzales—gathered at L.A.'s Movement Lifestyle dance studio to shoot a new video, set to the song "Youth," by Daughter. (The missing two had good excuses: They were off shooting VH1's "Hit the Floor" and touring with Taylor Swift!)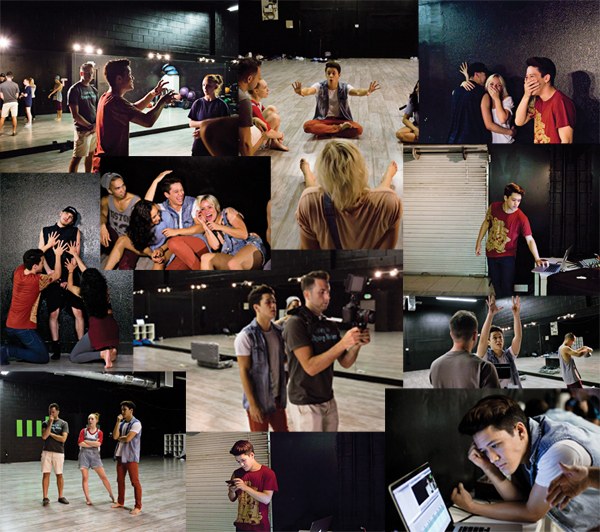 (All photos by Joe Toreno)
Though Hanagami often shoots straight choreography vids—his most popular being "Yoncé," an ode to Queen Bey that's gotten more than 9 million views—this shoot was for one of his high-concept pieces, which are more like short films. "It was based around the idea of how frustrating life can be," Hanagami says. "I walked in knowing some of the camera shots, the lighting I wanted and the feel of the song, but I had zero choreography. We just got in the studio and did what felt natural."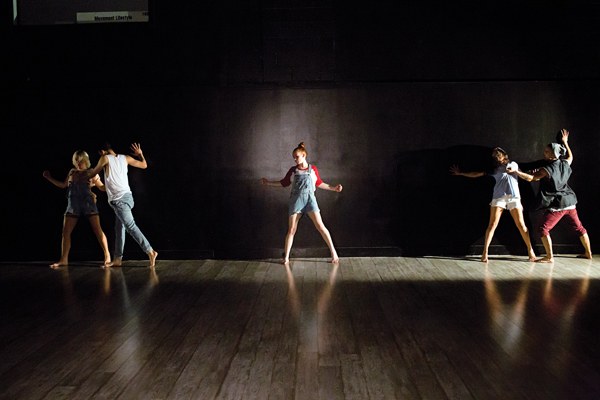 (Photo by Joe Toreno)
The outcome? An emotional, intense exploration of relationships, which Bezzant calls "darker and more personal" than anything Hanagami has done before. The look of the video fits the mood: Most of the shots were filmed against the black walls of the studio, and the lighting was minimal. "We wanted a candid, Blair Witch-meets-American Apparel feel," Hanagami says.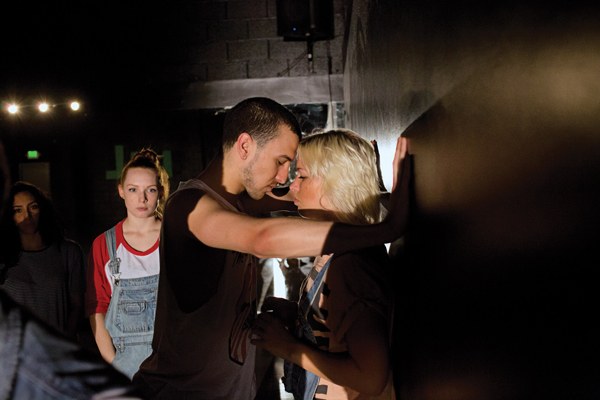 (Photo by Joe Toreno)
The dancers went to a pretty dark place, too. One scene required them to yell and scream at each other, which was a challenge for the close-knit bunch. "It took us a while to get it," Bezzant admits. But the resulting footage is powerful.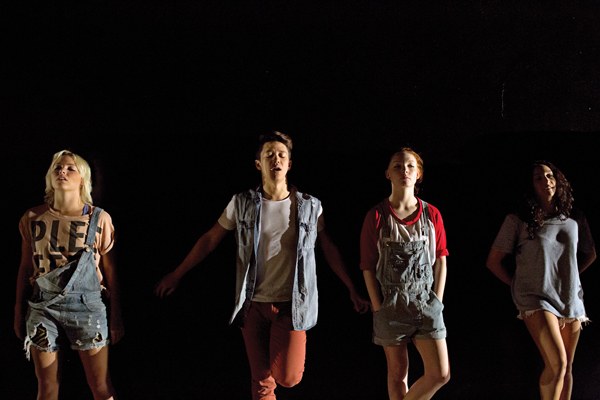 (Photo by Joe Toreno)
What's the secret to Hanagami's YouTube success? Passion. "Many people don't realize that most of the dancers who are popular on YouTube don't do it to become famous," Hanagami says. "They have a vision they want to share with people."
Click here to watch "Youth."


Get Dance Spirit in your inbox