Mar. 23, 2017 05:17PM EST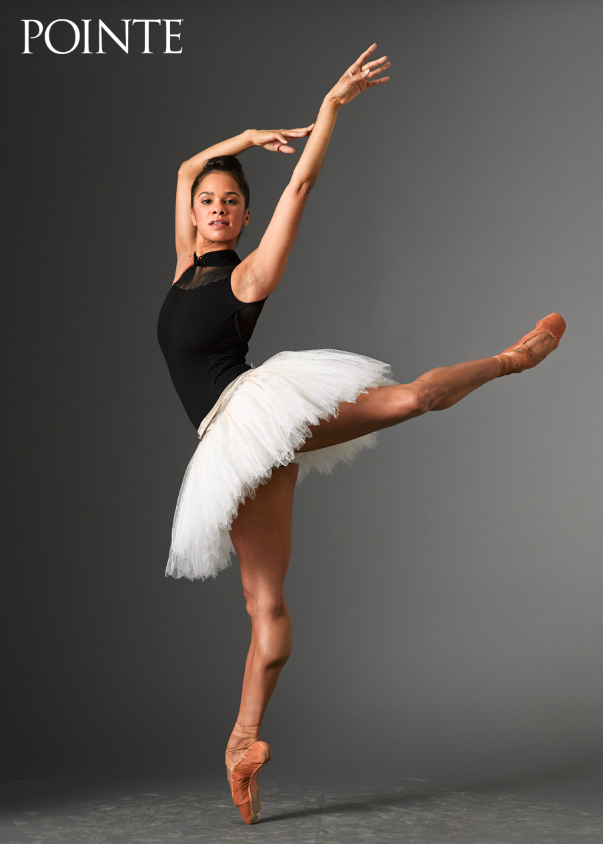 Copeland photographed for Pointe by Nathan Sayers
Let's make it official: Misty Copeland has the most insanely diverse resumé of pretty much any dancer around.
First African-American female principal at American Ballet Theatre? Check. Star of a huge national ad campaign? Check. Author of a best-selling autobiography? Check. Subject of a documentary film? Check. Muse to a pop icon? Check. Darling of the late-night TV circuit? Check and check.
Oh, and I almost forgot: Producer of a network TV show? CHECK.
NBD.
Or, um, YES big deal, actually. Because the show that Copeland just signed on to produce? It's a scripted drama for FOX, created in collaboration with on-the-rise writer Tracy Oliver. It's going to follow a group of cool young dancers competing for spots in a top-echelon ballet company. It is, basically, "Glee" meets "Bunheads" meets Misty—a seriously winning combo. And its network television platform means it's sure to get a LOT of attention. (That is, assuming the script makes it to production, which is still an "if"—cross your fingers and toes.)
There's a cool backstory, too: According to Deadline, Oliver has been all about Copeland since she first heard her story a couple of years ago. (Oliver has a background in the performing arts herself.) She ended up cold calling Copeland and pitching her the TV show idea—and Copeland agreed to do it on the spot. Misty Copeland: She knows a great idea when she hears it.
We'll obviously keep you posted as we hear more!
Mar. 23, 2017 03:23PM EST
OK, guys. We're at T-minus 148 days until Summer 2015, the unofficial premiere date for "So You Think You Can Dance" Season 12!
Yes, it's a long way off. Luckily, though, the fine folks at FOX have been generous with the teasers, releasing little bits of news to keep us all happy. For instance, you already know this season will operate a little differently—separating the dancers into two camps, "street" and "stage," for the preliminary rounds. And you already know that the auditions for Season 12 kick off today in NYC (come say hi—we'll be there!). But late last week, "SYT" producers announced some news:
The judges for Season 12 will include Nigel Lythgoe (natch), Paula Abdul (!!!) and Jason Derulo:
Photoshop is a wondrous invention, amirite? (original images: Adam Rose/FOX)
Abdul is a clear replacement for Mary Murphy. (We'll miss you, Hot Tamale Train conductor!) Abdul was first a guest judge on "SYTYCD" Season 10, and has since been the lead judge on "So You Think You Can Dance Australia." But more than that, she's a dancer, through and through. From her days as a L.A. Laker Girl to choreographing for artists like Janet Jackson to starring in her own classic videos, Abdul has the background it takes to recognize star power in the next generation of dancers.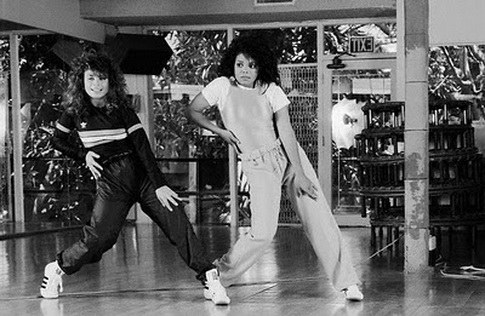 Abdul (left) showing Janet Jackson a thing or two (via thatgrapejuice.net)
Derulo comes from an entirely different world: songwriting. He's crafted lyrics for lots of artists, including Lil Wayne, Pitbull, Diddy and Sean Kingston. He's also racked up some impressive accolades himself: "Wiggle," featuring Snoop Dogg, is Derulo's eighth song to reach the Top 10 on the Top 40 list, and he's been nominated for numerous MTV Music Video Awards and Teen Choice Awards. You might remember Derulo's appearance on "SYTYCD" Season 11 as a guest judge and musical guest—he and Snoop performed "Wiggle."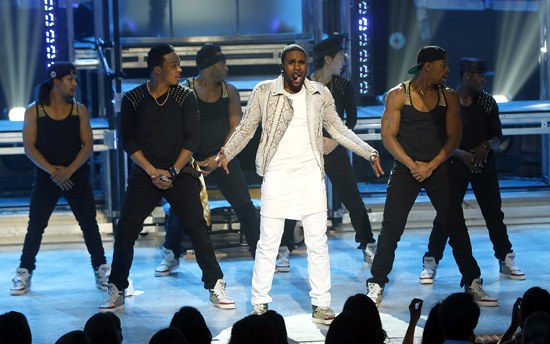 Derulo performing "Wiggle" on "SYT" Season 11 (Adam Rose/Fox)
Apparently Derulo's joke-filled guest-judging stint made a big impression on Lythgoe, who in a press release said, "Jason's insight, humor and creativity will add a new perspective to the panel that we haven't had before." And while we can't argue with that, truth be told, we're a little sad the third permanent judging spot didn't go to Jesse Tyler Ferguson, aka The World's Best Guest Judge. Here's hoping JTF drops in for an episode or two.
What do you think about the new judges? Let us know in the comments.
Oct. 27, 2014 03:08PM EST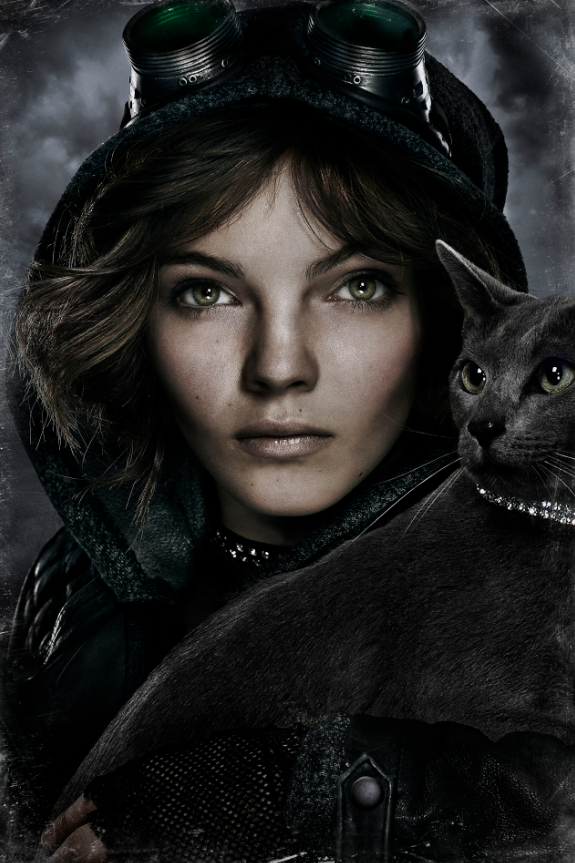 Camren as Selina Kyle (photo Justin Stephens/FOX)
Back in 2012, when we first met Camren Bicondova, she was already a dance phenom—one of the tiniest members of the 8 Flavahz crew and a PULSE Elite Protégé. She'd begun dipping her toes into the acting world, too, starting with a role on Disney's "Shake It Up."
These days, Camren's combining her loves of dance and acting in a role that seems tailor-made for her: the teenage Selina Kyle (later known as Catwoman) on FOX's edgy Batman origin series, "Gotham." Camren's dance skills are helping her nail the character's feline grace—and the part ties into her own love of kitties, too.
Dance Spirit caught up with the multitalented 15-year-old to find out all about "Gotham" life. (Tune in to FOX tonight at 8/7c to see Camren in action!)
Dance Spirit: What was the "Gotham" audition process like?
Camren Bicondova: When I first went in, I thought the audition was for a girl named Lucy, a pickpocket who happens to be catlike. It didn't make sense to me—I was like, Hmm, that sounds like Catwoman!—but I did my best to get the job. They told me they wanted me to do cat movements, so I choreographed a set. I looked up cat videos on YouTube, and then incorporated some breaking and contemporary stuff. I even mixed in some things that my own cat, Mr. G, does. He's my buddy, so that was fun. Afterward, they told me that I did get the part of Selina Kyle. I freaked out!
DS: How does your dance experience factor into the role?
CB: I use my dancing a ton. As a dancer, I'm comfortable in my own body, which helps me get the fluid look that Selina needs—I know what will look good and what won't.
DS: A lot of talented actresses have played Selina Kyle in the past, including Michelle Pfeiffer and Halle Berry. Did you watch their performances?
CB: I watched ALL of them, and they're all so amazing! At first that was a little intimidating. But in "Gotham," Selina's not Catwoman yet—she's still just a 14-year-old pickpocket. And that gives me a little leeway. I don't have to be a woman; I can just be a kid. Since realizing that, I've been focusing on the way Selina is portrayed in the comic books, which tell her story from the beginning.
DS: How have you juggled filming, school work and dance training?
CB: I honestly have no clue! It's really hard. I have to do school stuff between scenes, so I go from Selina Kyle, to math, to Selina Kyle, to history. Luckily I have a really cool teacher who's been helping me. And since we're filming in NYC, I've been taking class at Broadway Dance Center, which is great. I've been focusing on ballet. It helps with the fluidity of Selina's movement, and it's also the core of all dancing, so it's the most beneficial use of my time.
DS: What's been the most exciting thing about working on "Gotham"?
CB: I love getting to dive deep into a character. And also wearing my leather suit everywhere.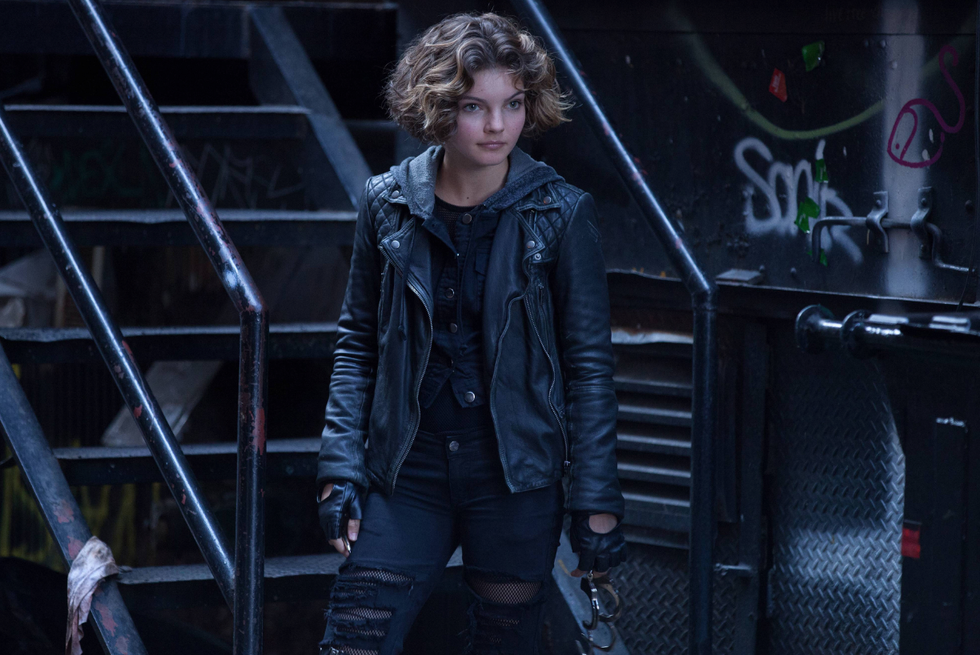 Yeah, that suit is pretty awesome. (photo Jessica Miglio/FOX)
DS: In the future, do you see yourself doing more acting, or dancing, or a mix of both?
CB: I'm thinking a mix. I'd still love to go on tour as a backup dancer, but I'd also like to do acting work with someone like Mark Wahlberg—that would be cool. I'm not leaning more toward one or the other. I'm living my life!
Mar. 08, 2014 12:00PM EST
You may remember Camren Bicondova from our November cover story, in which we dubbed her a crucial member of "Hip Hop's Next Generation." (We featured her back in November 2012, too, in our "You Should Know" column.)
Now, our girl CamCam is onto even bigger things: She was just cast as Selina Kyle—a young Catwoman, before she became Catwoman—on the upcoming FOX drama series "Gotham."
Camren's character is "a teenage orphan who is suspicious and wholly unpredictable. A street thief and skilled pickpocket, she's dangerous when cornered." Sounds awesome to us—and here's hoping "dangerous when cornered" translates to "has some killer dance moves and is going to get a chance to show them off!"
The show is planned for FOX's 2014–15 programming schedule, which seems super far off, so in the meantime, here's our latest favorite video from Camren:
Congratulations, Cam! We're so psyched for you and can't wait to tune in!
Oct. 27, 2013 11:30AM EST
October 31 is only four days away! But don't freak out if you haven't chosen a costume yet. DS has got you covered. Here are some dance-y costume ideas to get your creative juices flowing:
1. The cast of "Glee"! The show is coming to an end soon, so don't miss this chance to portray ditzy Cheerio Britney S. Pierce or preppy Rachel Berry. (Photo courtesy FOX)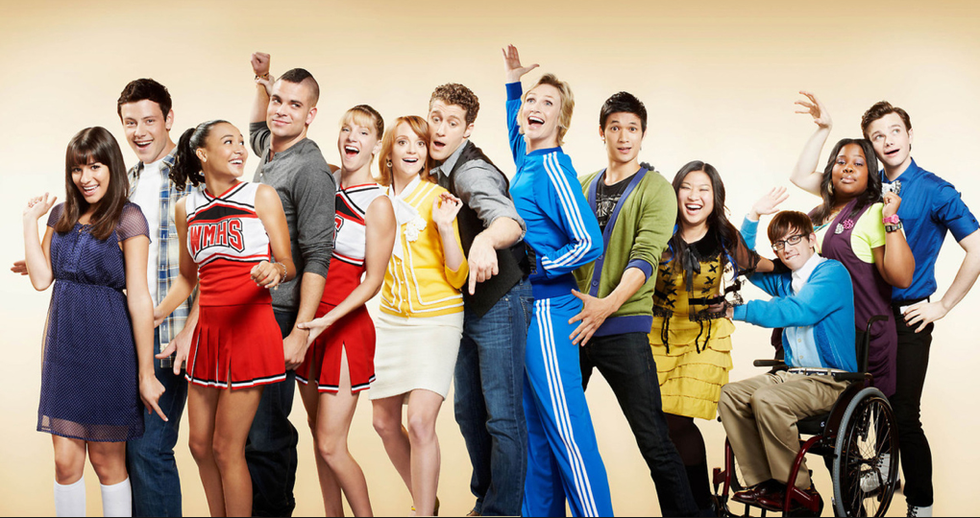 2. Flash back to the 80s for a "Flashdance: The Musical"-inspired look. Only dancers can look this good in head-to-toe spandex. (Photo of Jakob Karr by DRGphotography)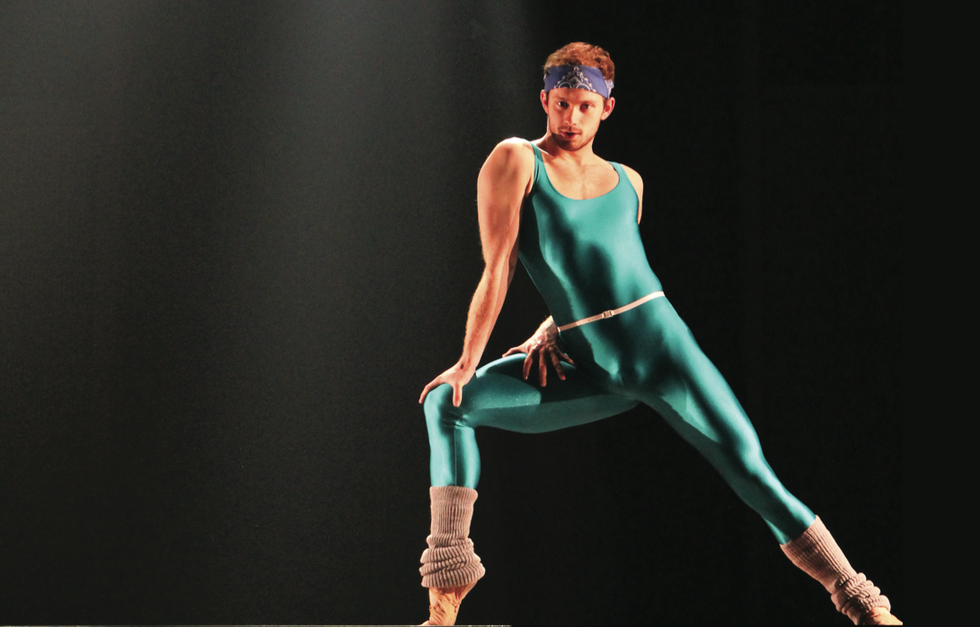 3. Newsies. Seize the day in a plaid shirt, suspenders and newsboy cap. Add a rolled-up newspaper to complete the look. (Photo by Deen Van Meer)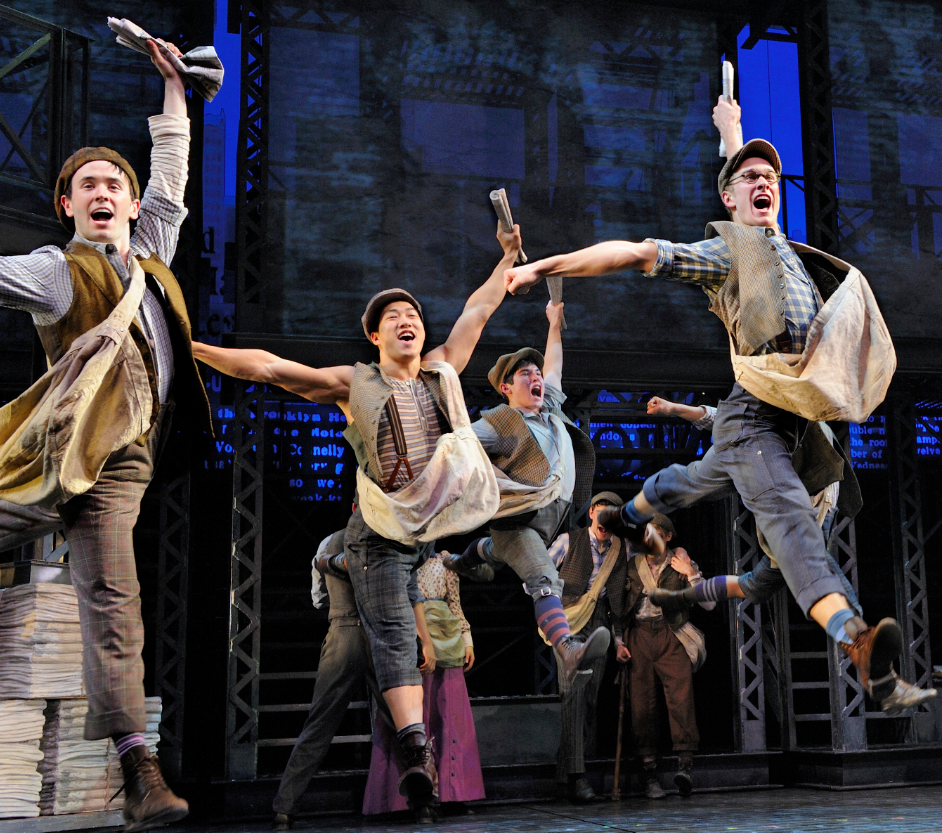 4. The Abby Lee Dance Company. Looking the part of this "Dance Moms" crew only requires your favorite matching Jo+Jax shorts and top. Cold in those tiny outfits? Throw on a hot pink sweatsuit. (Photo by Scott Gries)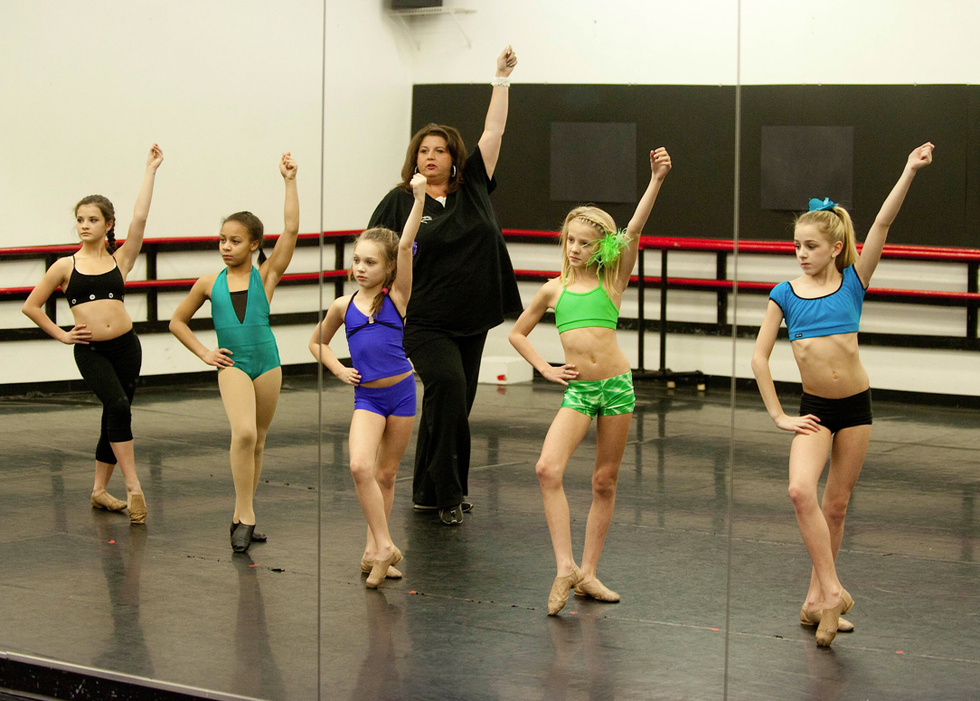 5. The many looks of Beyoncé. Because who didn't watch Baddy Bey's Pepsi commercial over and over on repeat?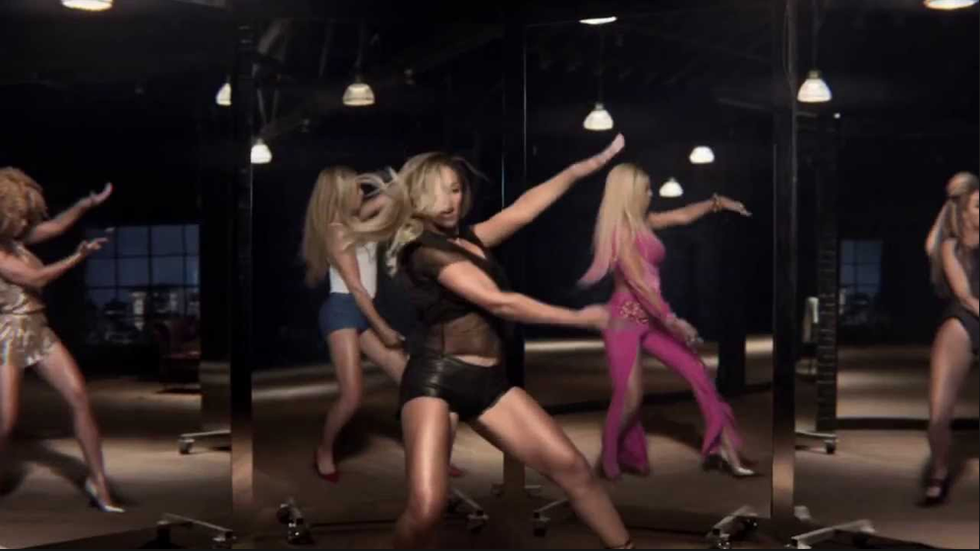 6. The Bellas from Pitch Perfect. Get all done up in an up-do and scarf. Then get your girlfriends together to rehearse your harmony and synchronized moves.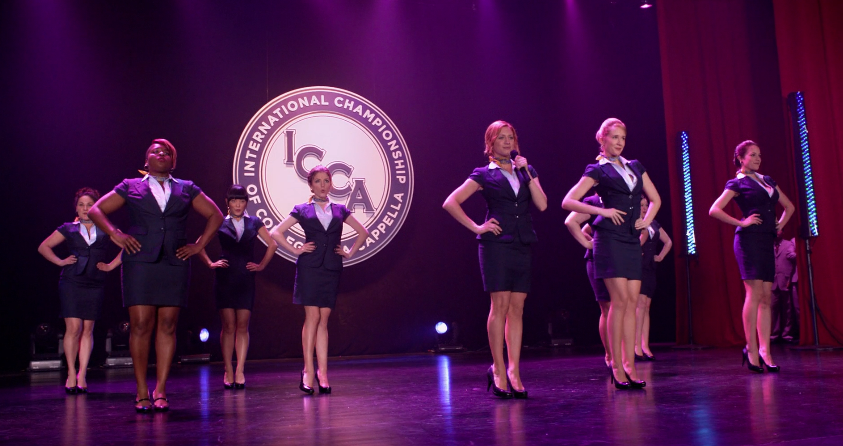 7. "Revolting Children" from Matilda the Musical. Create your uniform with a grey blazer and sweater vest. Don't forget to practice your British accent! (Photo by Joan Marcus)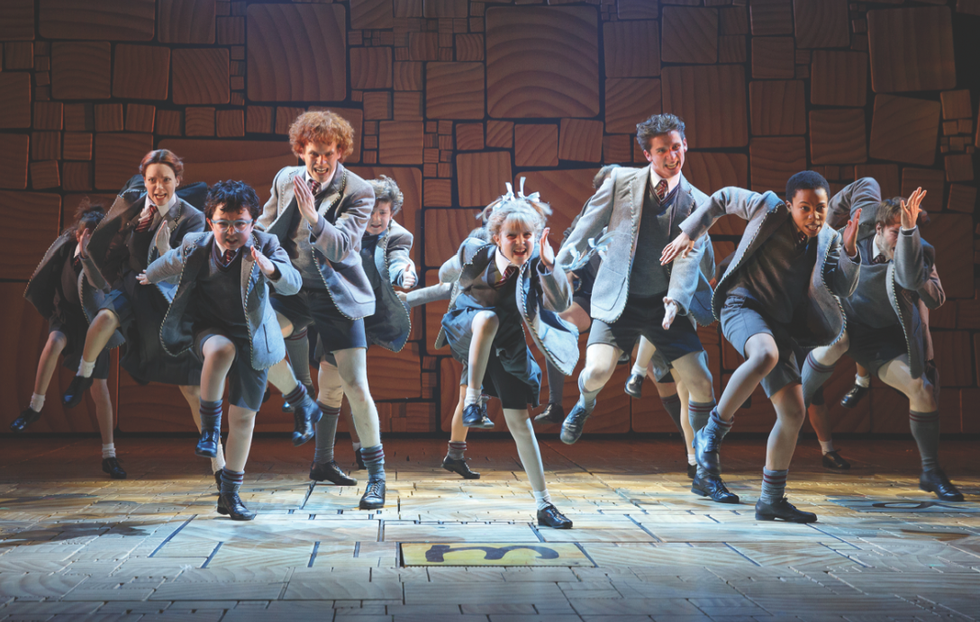 8. The Mob from Step Up Revolution. A classic black suit + killer dance moves = best group Halloween costume idea ever.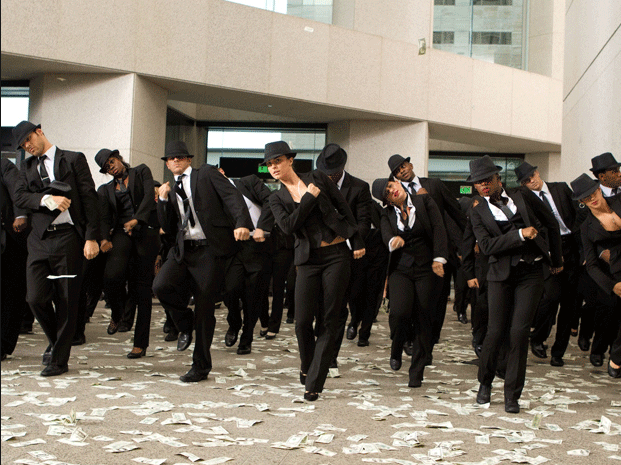 9. The next generation of hip hop! Channel our November cover stars in harem pants and a ton of accessories. (Photos of Emily Hoffman, Simrin Player, Taylor Knight and Jordyn Jones by Erin Baiano)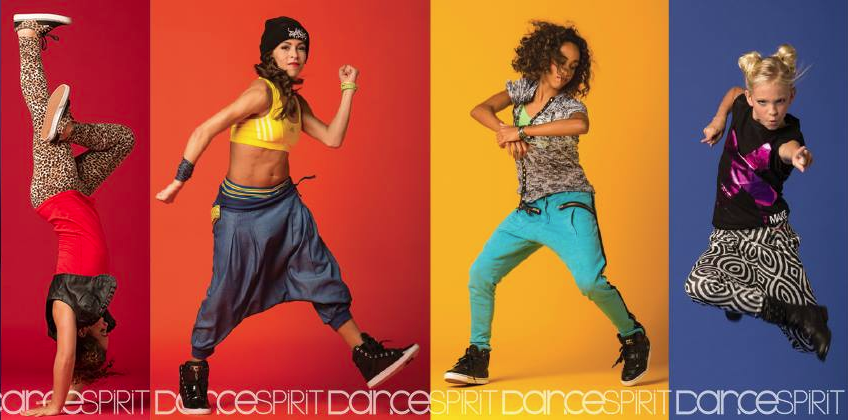 10. What does the fox say? Ring-ding-ding-ding dingeringeding.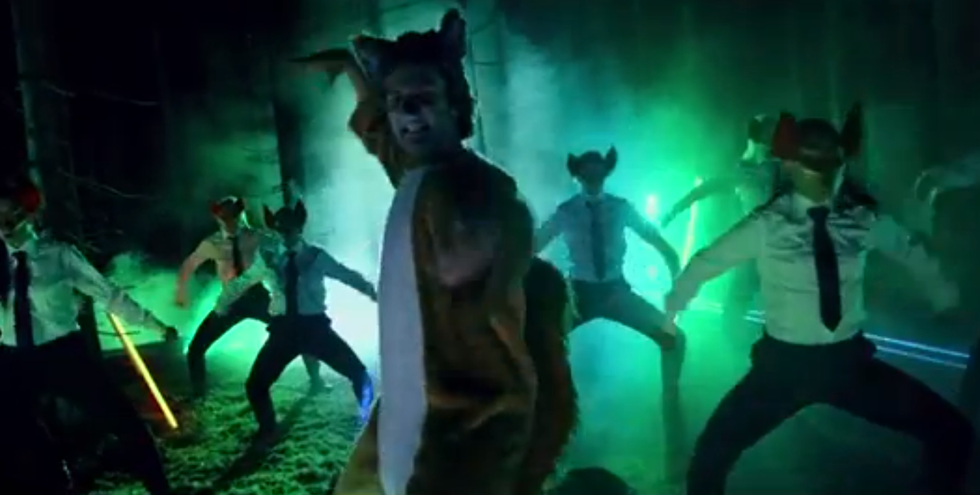 Mar. 04, 2013 05:25PM EST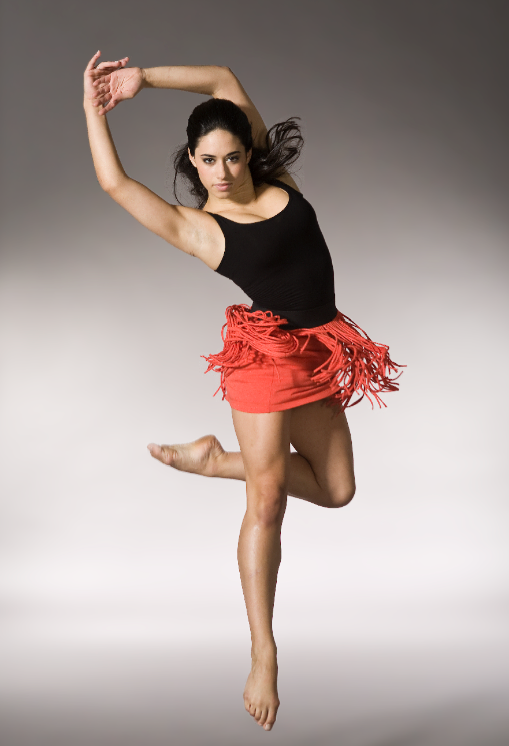 The coolest: Jeanine photographed for our November 2009 cover by Joe Toreno
If you're a fan of ABC Family's "Bunheads," you probably had a lot of fun watching Jeanine Mason on the show this past season. Not only were there plenty of opportunities for the "So You Think You Can Dance" Season 5 champion to dance up a storm, but her character, the effortlessly cool Cozette, also seemed to come easily to her—probably because Jeanine is even more awesome than Cozette in real life.
Well, Jeanine just landed another cool-kid role: She's been cast as Hana, the flirty, popular best friend of lead character Lena (played by Emma Roberts, speaking of cool girls), in the upcoming "Delirium" pilot for Fox. The show, based on the book series by Lauren Oliver, has a sci-fi twist: It's set in a world where love is known as a disease called Deliria. (We're guessing it won't take long for Hana to get "sick.")
Jan. 07, 2013 03:38PM EST
Remember when reality shows were just harmless fun? From "The Real World" to "Jersey Shore," things got a bit crazy, but they were never downright dangerous.
Well...maybe some of what Snooki and co. were doing was more than reckless.
But lately, reality shows are entering a new domain of insanity. "Fear Factor" is practically tame compared to "Killer Karaoke," during which contestants try to sing while being eaten by dogs and almost literally thrown to the wolves.
The influx of onscreen madness never worried me too much.
That is, until one of our own got involved.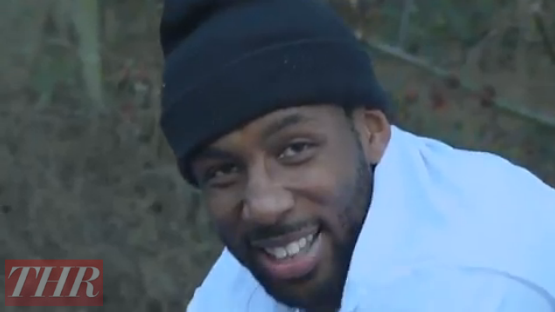 Dun dun dunnnn.
On January 9, FOX is debuting its latest, um, "fun" venture: "Stars in Danger: The High Dive."
And guess who's on [the dive]board?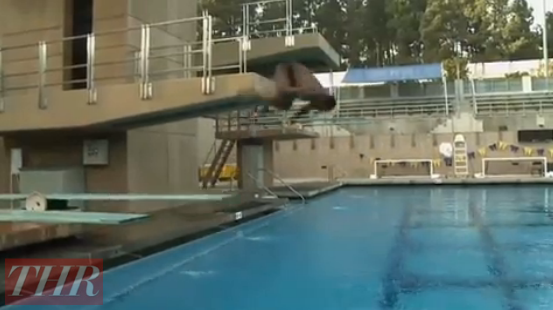 Yup. tWitch. The dancer love of my life.
Here's what he's in for: "The diving special will push its celebrity contestants to new heights as they receive training from experts as they learn the often painful fundamentals that come with performing complicated dives."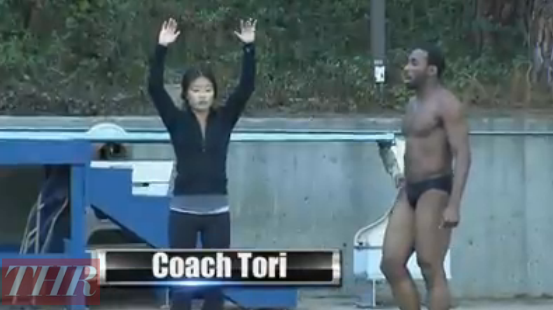 Of course, tWitch manages to make a dangerous endeavor into something adorable, by stating, "I'm trying to become the merman, but right now I'm more like a manatee."
Aw. That's sweet.
Here's an absolutely hilarious sneak peek at tWitch on the show:
Remember to tune into FOX on Wednesday at 8 pm to see all the belly flopping action.
Other "celebrity" contestants include "Jersey Shore" "star" J-Woww and other people I've never heard of.
And tWitch: BE CAREFUL! We love you. And we think you look mega-hot in a Speedo. Just sayin'.


Get Dance Spirit in your inbox