Via YouTube
Often, Disney princesses get flak for being weak and passive as they wait to be rescued by their princes. But Scott Winn's video of Belle and Elsa breaking it down in a fierce dance battle gives these princesses some serious street cred.
It doesn't hurt that a few of the best dancers in the biz are featured in the playful parody. "Step Up: High Water" star Jade Chynoweth might initially be hard to recognize under that Belle wig, but once the dancing starts, her high energy and show-stopping moves make her easy to identify. And "Glee" standout Haylee Roderick, as Anna, brings some high-caliber technique to the spoof as well.
Keep reading...
Show less
Do you still sing along to the Frozen soundtrack every morning? Is Elsa's ice-princess dress featured prominently on your prom Pinterest board? Would you maybe consider naming your first-born son Kristoff? Do you get excited when the Weather Channel gives a winter storm a scary-sounding name, because that means you'll probably be able to BUILD A SNOWMAAAAAAN?
It may be three years since the hit movie's release, but there's no need to let your Frozen obsession go yet, friends—because Elsa and Anna and Kristoff and Olaf are officially coming to Broadway.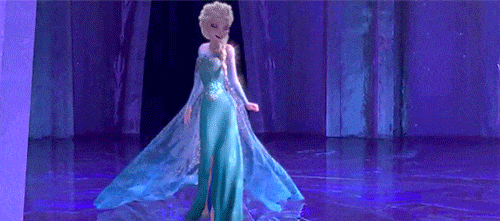 YES!
Here are the details: This week, Disney announced that a musical-theater adaptation of Frozen would make its way to a non-NYC theater in the summer of 2017, and arrive on the Great White Way itself in the spring of 2018. The show will feature the same writers as the film—plus choreography by Peter Darling, the genius behind Billy Elliot and Matilda the Musical. Which means this is going to be one dancetastic Broadway snowscape.
No word yet on whether Idina Menzel and Kristen Bell, who voiced Elsa and Anna (respectively) in the film, will be cast as their animated doppelgangers. But let's dream about that for a second, shall we? The lovely people at Buzzfeed have even given us a peek at what the Menzel/Bell dream team might look like in character: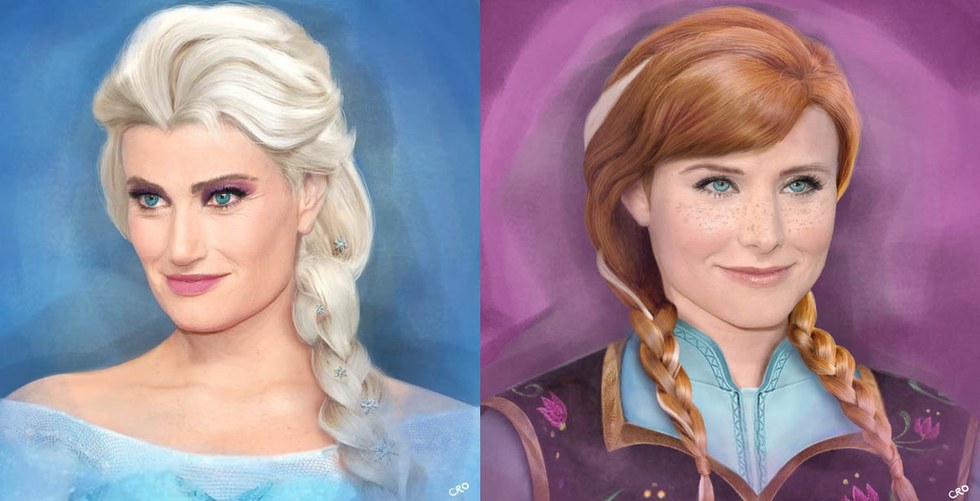 Crystal Ro/Buzzfeed
[Never] let it go, [NEVER] LET IT GOOOOOO!
Warning: What you are about to read and see my overwhelm you with cuteness.
It feels like it's been too long since there's been a good Frozen spoof flooding the interwebs. What better time to feel the love for Elsa and her crew than winter, amirite? Luckily, the new year brought us our Frozen fix, and it came in the adorably wrapped package of a little boy dressed in dinosaur footie pajamas.
In a video that now boasts over a million views, the boy's older sister coaxes him to dance using her singing Elsa doll. Each time the doll belts out "Let It Go," the little boy throws his arms up in the air and begins to feel the music in a way that would've made Isadora Duncan proud. Long story short: It's amazing.
OK, I have a confession to make: I haven't seen Frozen yet.
I know! I KNOW. It's amazing, it's incredible, it's the best thing ever. I need to get on it. (Does it count that I've been playing "Let It Go" on repeat for the last six months? No?)
Here's the thing: Even though I haven't actually seen the film, I'm still unhealthily obsessed with it. And that's partly because it seems to have taken over the entire world. This movie came out in November, and yet people are still having all kinds of fun cooking up their own Frozen riffs. (Need I even get into the bajillions of "Let It Go" covers out there? I'll spare you. Actually, no—I'll just direct you to the most amazing one.)
What's the latest Frozen ridiculousness? It's a little off the beaten path—and a lot awesome. Thanks to "character mods" (which allow people around the internets to digitally re-create their favorite animated characters) and the animation program MikuMikuDance, a bunch of inspired Frozen dance videos have hit YouTube recently.
Want to see the Frozen-ites doing Michael Jackson's "Thriller" dance? Your wish has been granted:
How about singing the Backstreet Boys' "Everybody"? Eh?
There's also Elsa doing—heaven help us—the Macarena:
It's all totally weird and yet somehow totally great. It's a trend that, in other words, is perfect for a Friday afternoon. Enjoy!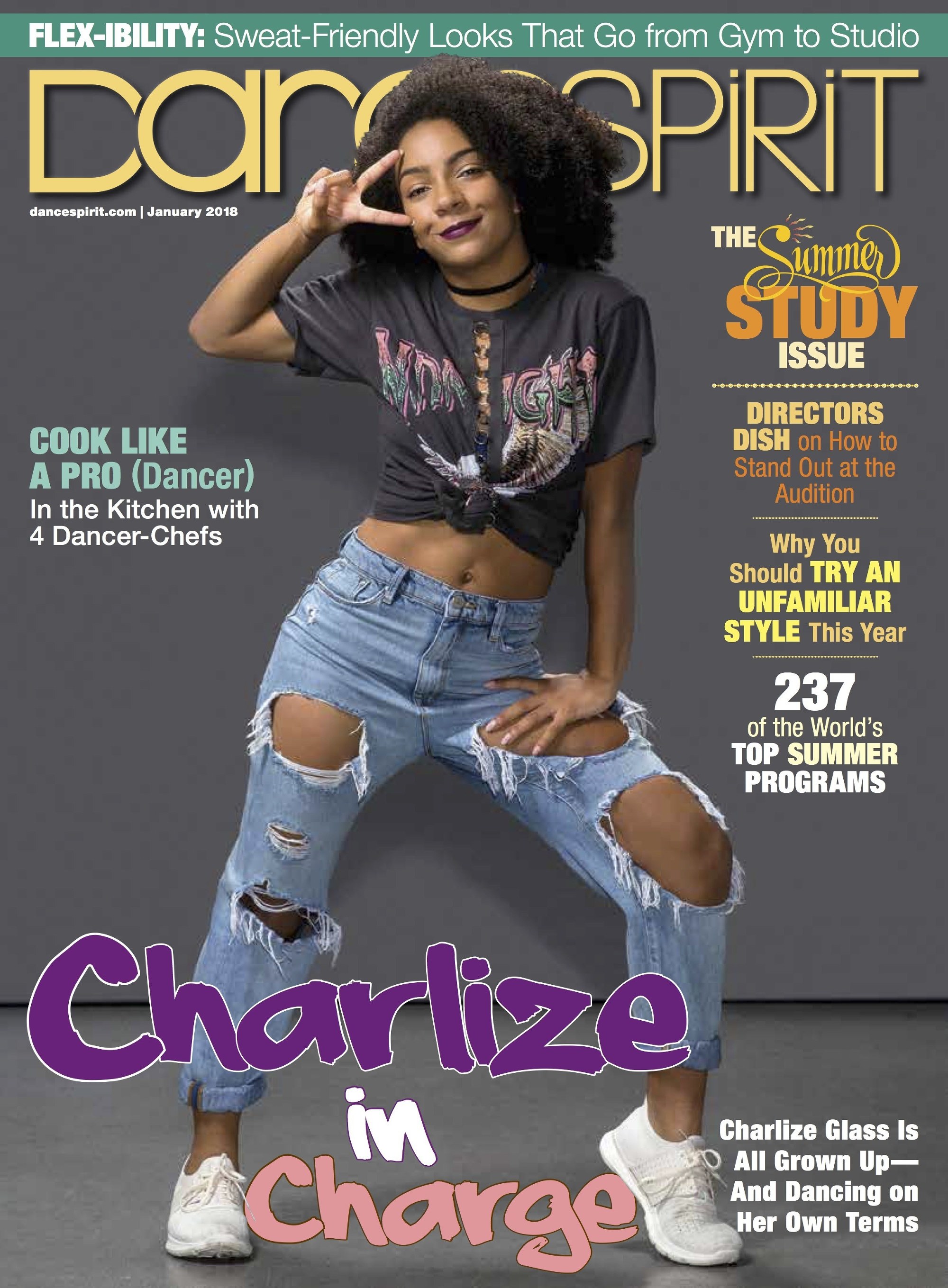 Get Dance Spirit in your inbox